Designer
Stefania Stella Contini e Giancarlo Stella
Independently and as associates, they have been working on architectural and design projects since 1985 and are currently consultants at the Pontificia Università Gregoriana.
The aim of their project for the lecture hall of the Pontifical Gregorian University was to contribute significantly towards improvements in room comfort with regard to acoustics, access and lighting, and make sure the room meets current safety regulations and compliance rules for technological systems. Thanks to its new layout, everyone is allowed easy movement within the hall, including the disabled, all the while improving its visual and acoustic comfort.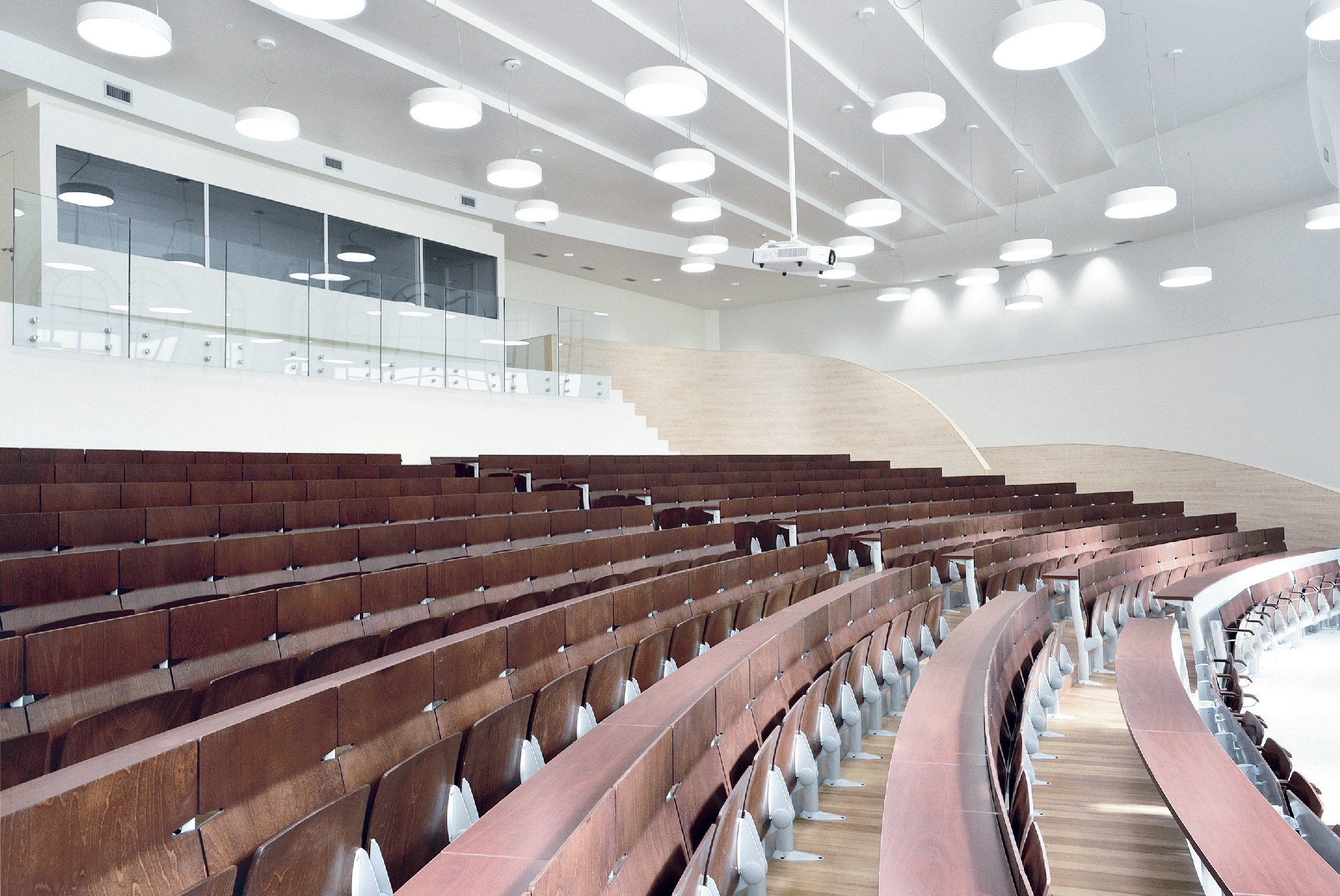 Pontifical Gregorian University, Rome, Italy
The renovation of the university auditorium, by Contini-Stella Associati, includes Ares Line seating and Fonology acoustic panelling.