Designer
Architektur Consult Wien
Awards
2006   Mies van der Rohe Award,
nomination and exhibition 
2006   International Architecture Award/Chicago Athenaeum,
Museum of Architecture and Design
2006   State architectural award for
new worlds of employment in administration and trade 
2006   Architecture+Technology Award of Messe Frankfurt
2004   Otto Wagner urban planning award
Architektur Consult ZT GmbH was founded in 1998 by Günther Domenig, Hermann Eisenköck and Herfried Peyker. In 2006 Günther Domeng retired from Architektur Consult ZT GmbH. 
In February 2008 Architektur Consult ZT GmbH received reinforcement when long-time and leading staff members, architects Christian Halm, Thomas Schwed and Peter Zinganel, became partners.
In April 2015, architect Thomas Schwed will be leaving Architektur Consult ZT GmbH at his own request.
At the moment there are 50 employees at the three locations in Graz, Vienna and Klagenfurt.
The  Architektur Consult ZT GmbH  sees itself much more as a modern service organisation, offering its clients not only standard architectural services but also complete solutions – site location, analysis of space requirements and economics, project management, accounting, building logistics. Its aim: to achieve a harmony between commercial value, sustainability and sophisticated architectural design.
The spectrum of projects realised to date stretches from hospitals, schools, power stations and housing through tourism and hotel developments, theatres and museums, university and college buildings,  reconstruction of buildings, private houses, and industrial facilities to the design of street, bridge and city square layouts. Also forming a significant proportion of its activities are regional development planning, project developments at home and abroad, as well as successful participation in EU-wide competitions.
There is current involvement in numerous international project partnerships with renowned architects.
Architekture Consult Wien and Terry Pawson created the project for the Linz Opera House project, one of the most avant-garde theaters in the world.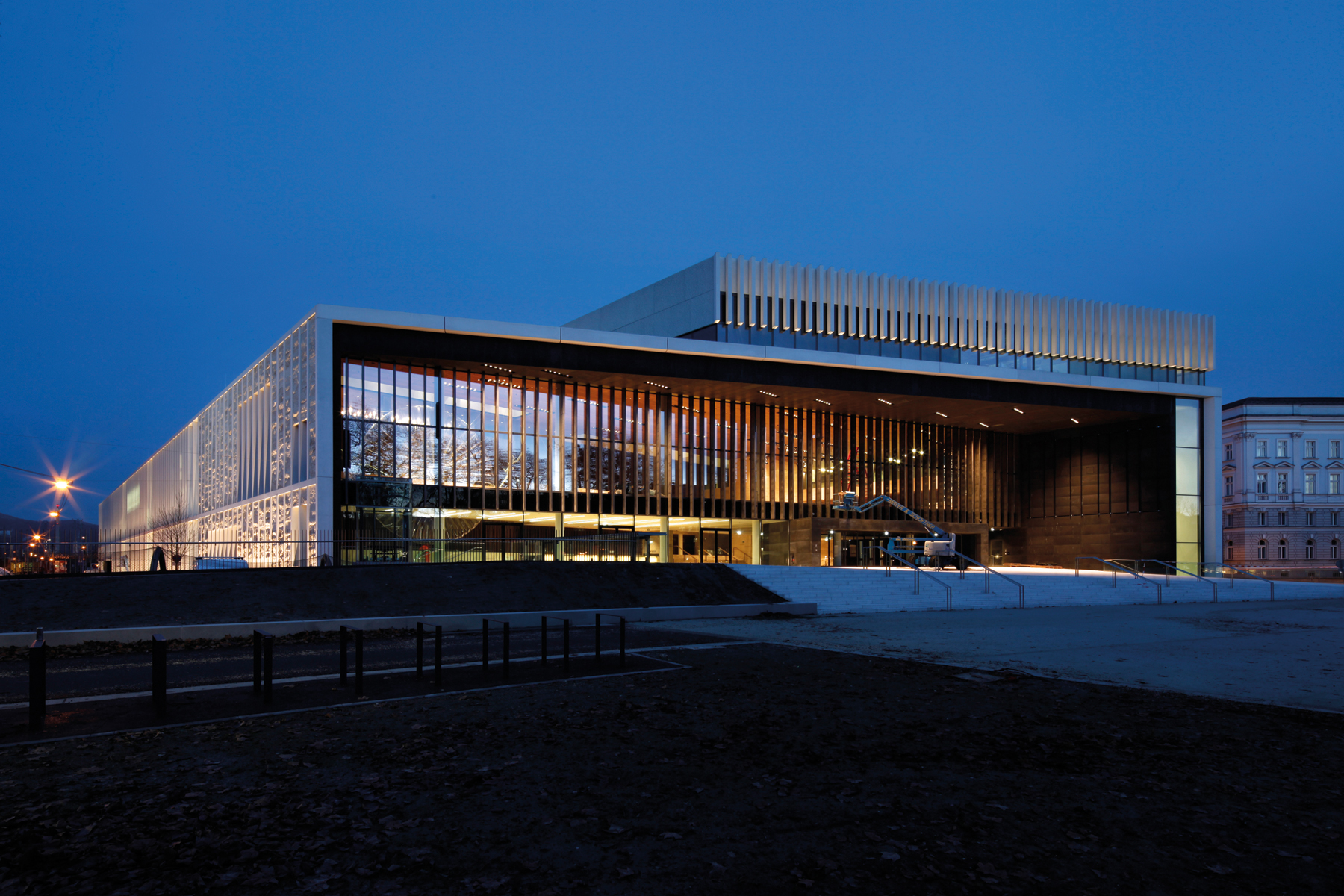 Musiktheater, Linz, Austria
Study and realisation of 23 seating models to ensure perfect acoustics in this theatre designed by Terry Pawson.