A team of forty-five people. Our architectural firm is currently managed by three partners, Dell Jos, Marie and Jürgen Simon Lucas, assisted by a team of forty-two employees, twenty-eight of whom are architects. M3 Architectes has been operating in the architecture, urban design and interior design sector for twenty years.
It manages all project phases, from the initial sketches to delivery of the work according to the project, studied in detail to ensure it conforms with the context and the restrictions established with the customers.
The agency's collaborators take a highly contemporary approach, based on state-of-the-art display, communication and management techniques. However, experience, the time for reflection and discussion, work on scale models, on mock-ups, design and sketches remain as important as ever and the initial means of creation.
For the design of the BGL BNP Paribas building complex, in collaboration with Aresline and Contract Design Network, M3 Architectes has set its work to respond directly to customer requirements with cutting-edge systems and technologies devoted to energy saving.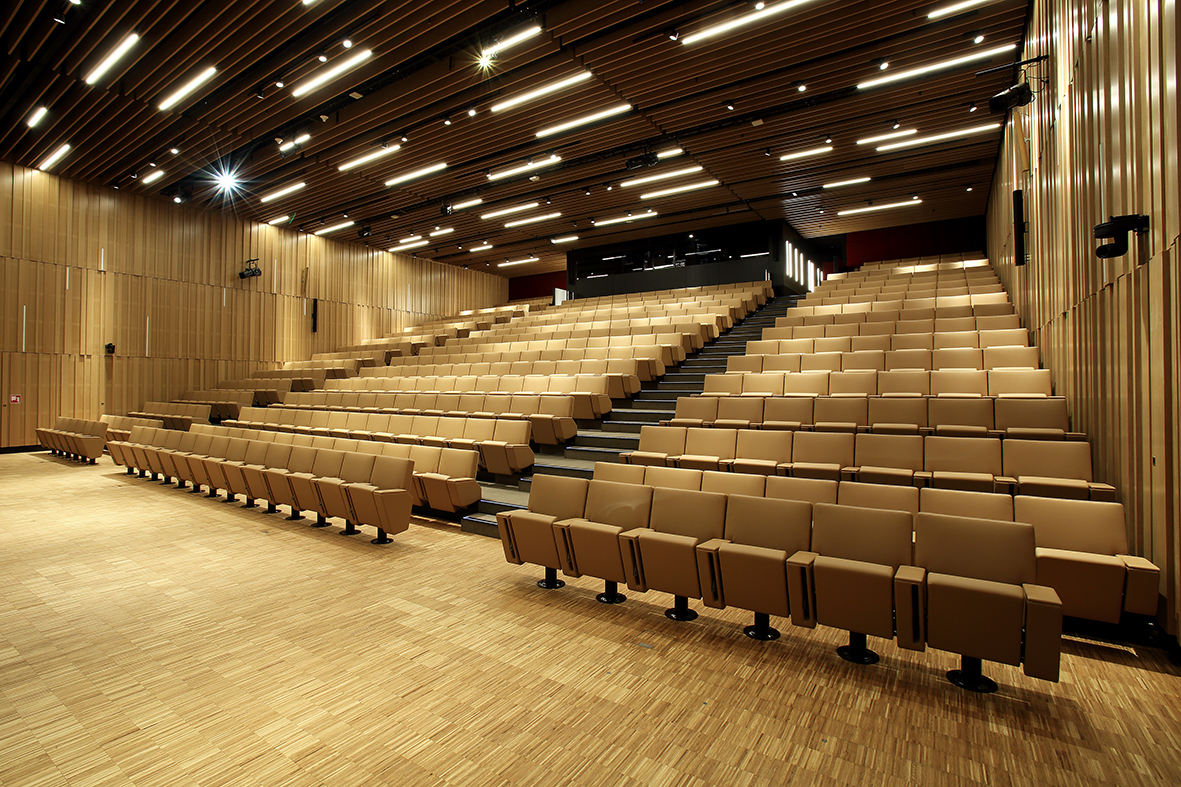 BGL BNP Multipurpose Hall, Luxembourg
This grandstand seating solution transforms the banking group's multi-purpose hall into a large open space.