Designer
David Chipperfield
Classe
1953, Londra
Premi e riconoscimenti
Royal Institute of British Architects
Royal Fine Art Commission
American Istitute of Architects
2013 Japan Art Association's Praemium Imperiale
2011 European Union Prize for Contemporary Architecture, Mies Van der Rohe
2011 RIBA Gold Medal
2007 Stirling Prize
David Chipperfield ha fondato David Chipperfield Architects nel 1985. È stato professore di Architettura presso la Staatliche Akademie der Bildenden Künste di Stoccarda dal 1995 al 2001 e Norman R. Foster Visiting Professor di Architectural Design presso l'Università di Yale nel 2011, e ha insegnato e tenuto conferenze in tutto il mondo: nelle scuole di architettura di Austria, Italia, Svizzera, Regno Unito e Stati Uniti. Nel 2012 David Chipperfield ha curato la XIII Mostra Internazionale di Architettura della Biennale di Venezia.
È socio onorario sia dell'American Institute of Architects che del Bund Deutscher Architekten e ha vinto la medaglia d'oro Heinrich Tessenow, il Wolf Foundation Prize in the Arts e il Grand DAI (Verband Deutscher Architekten - und Ingenieurvereine) Award for Building Culture. David Chipperfield è stato nominato Comandante dell'Ordine dell'Impero Britannico nel 2004, nominato Royal Designer for Industry nel 2006 ed eletto alla Royal Academy nel 2008. Nel 2009 è stato insignito dell'Ordine al Merito della Repubblica Federale di Germania e nel 2010 è stato nominato cavaliere per servizi di architettura nel Regno Unito e in Germania. Nel 2011 ha ricevuto la RIBA Royal Gold Medal for Architecture e, nel 2013, il Praemium Imperiale della Japan Art Association, entrambi dati in riconoscimento del lavoro di una vita.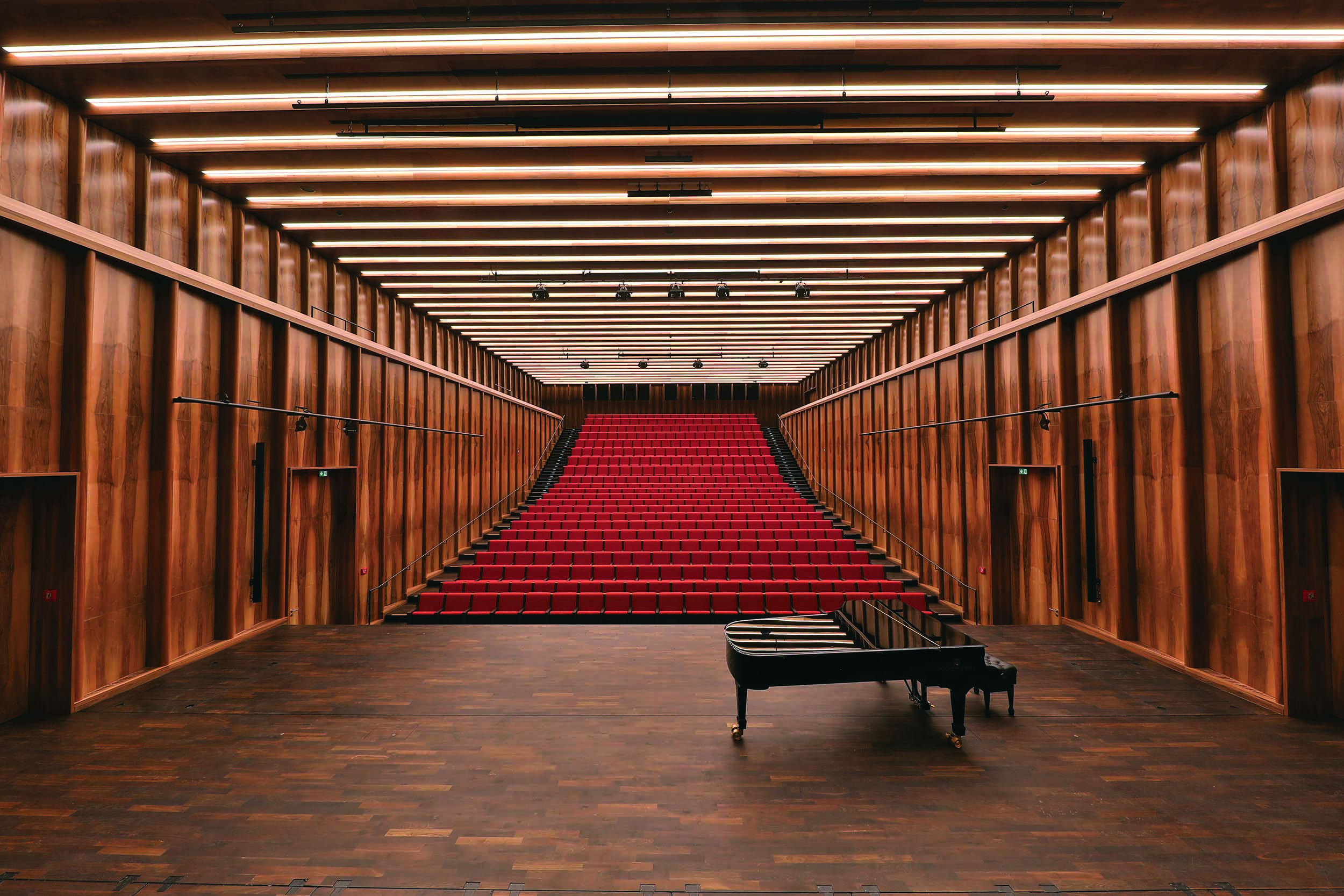 Carmen Würth Forum, Künzelsau, Germania
Un modello di poltrona su misura per il teatro del centro culturale firmato da David Chipperfield.