Paddle
The practical and comfortable task armchair
for work and smart working environments.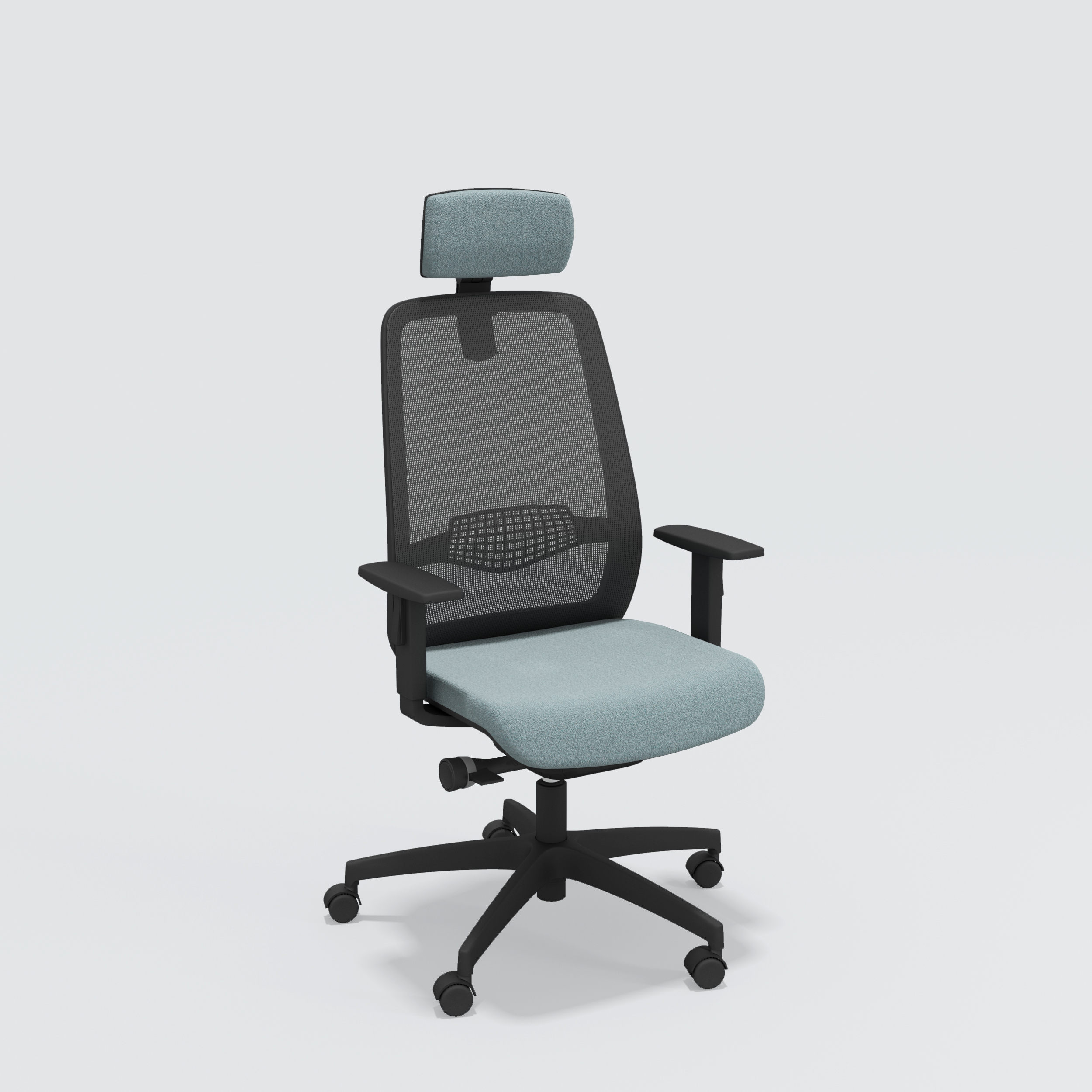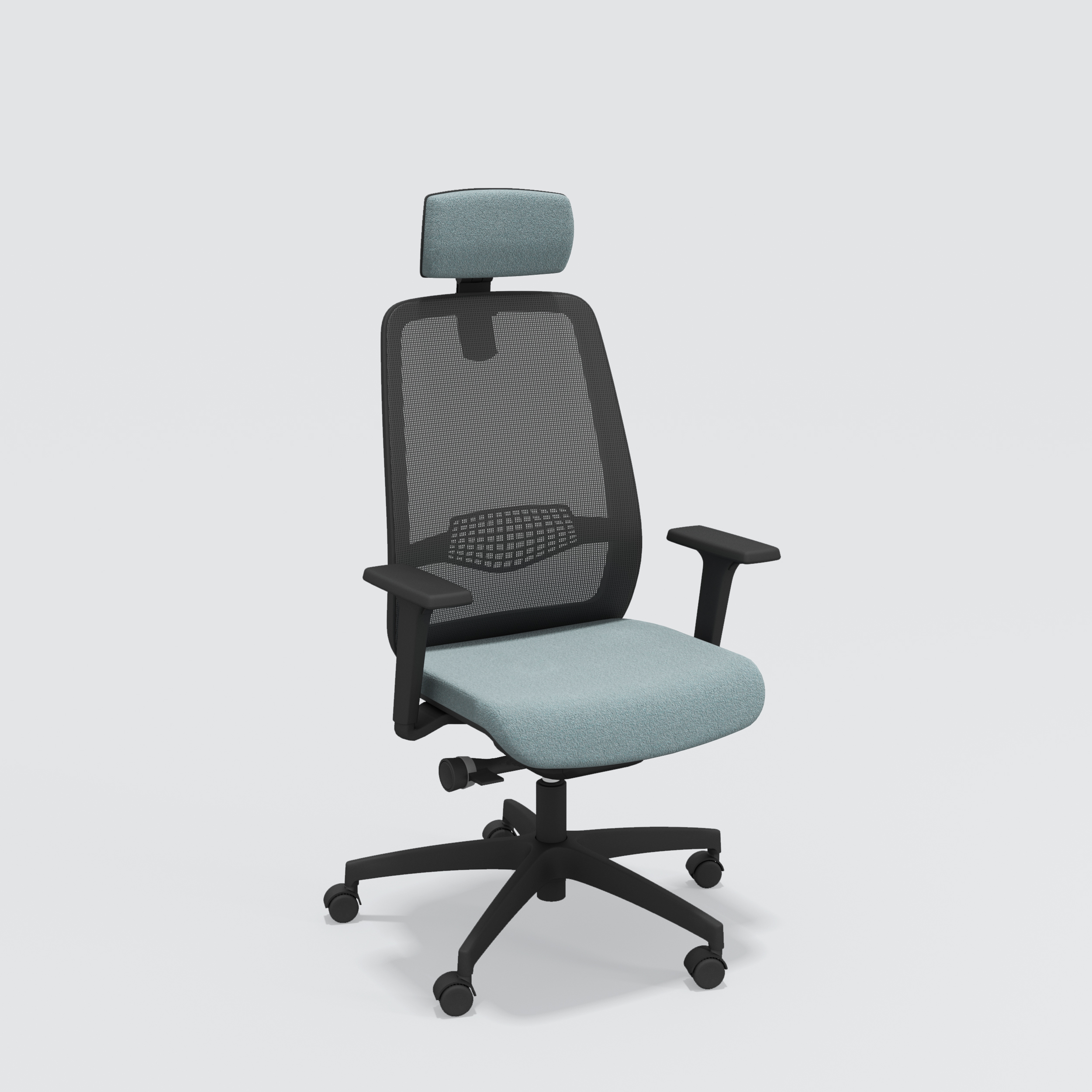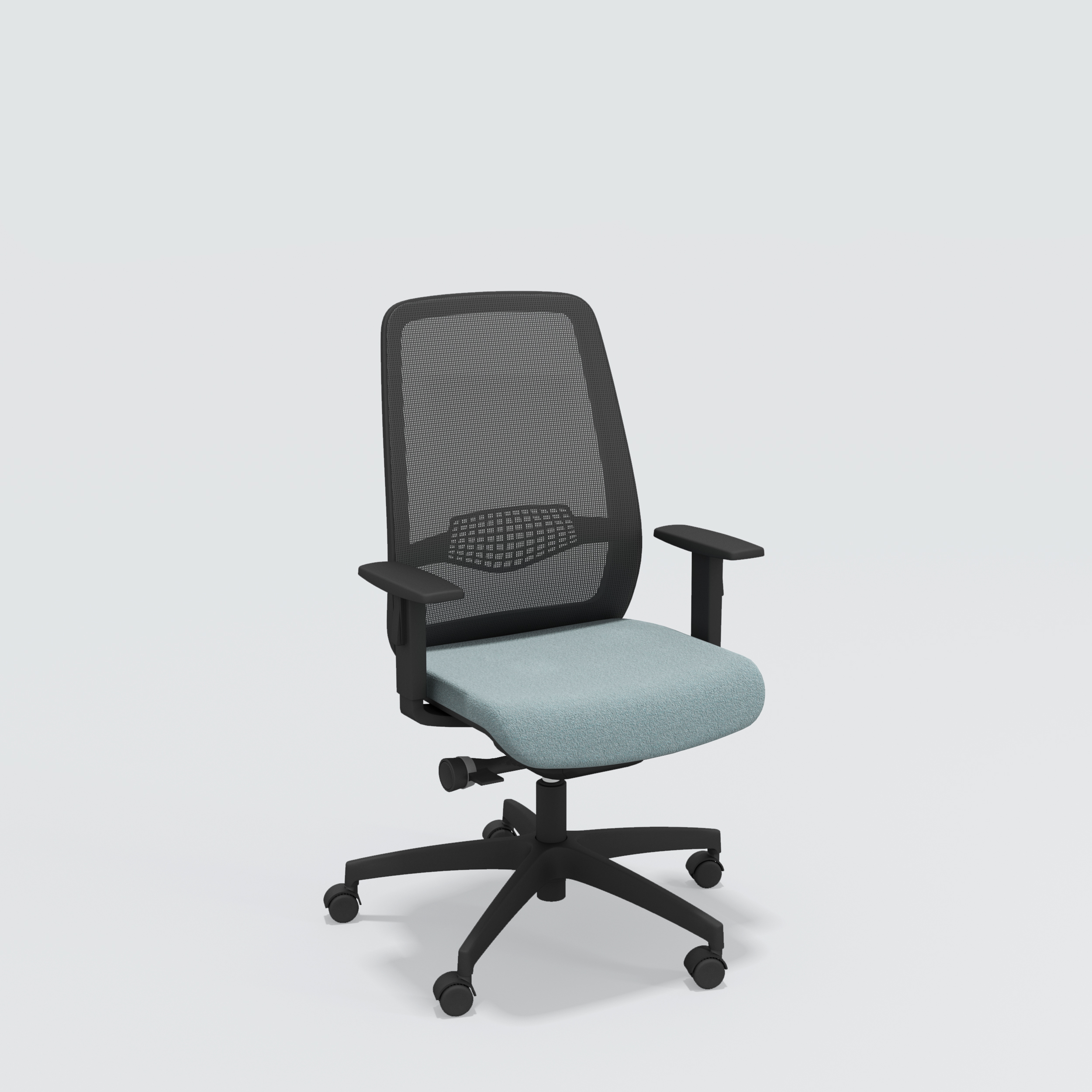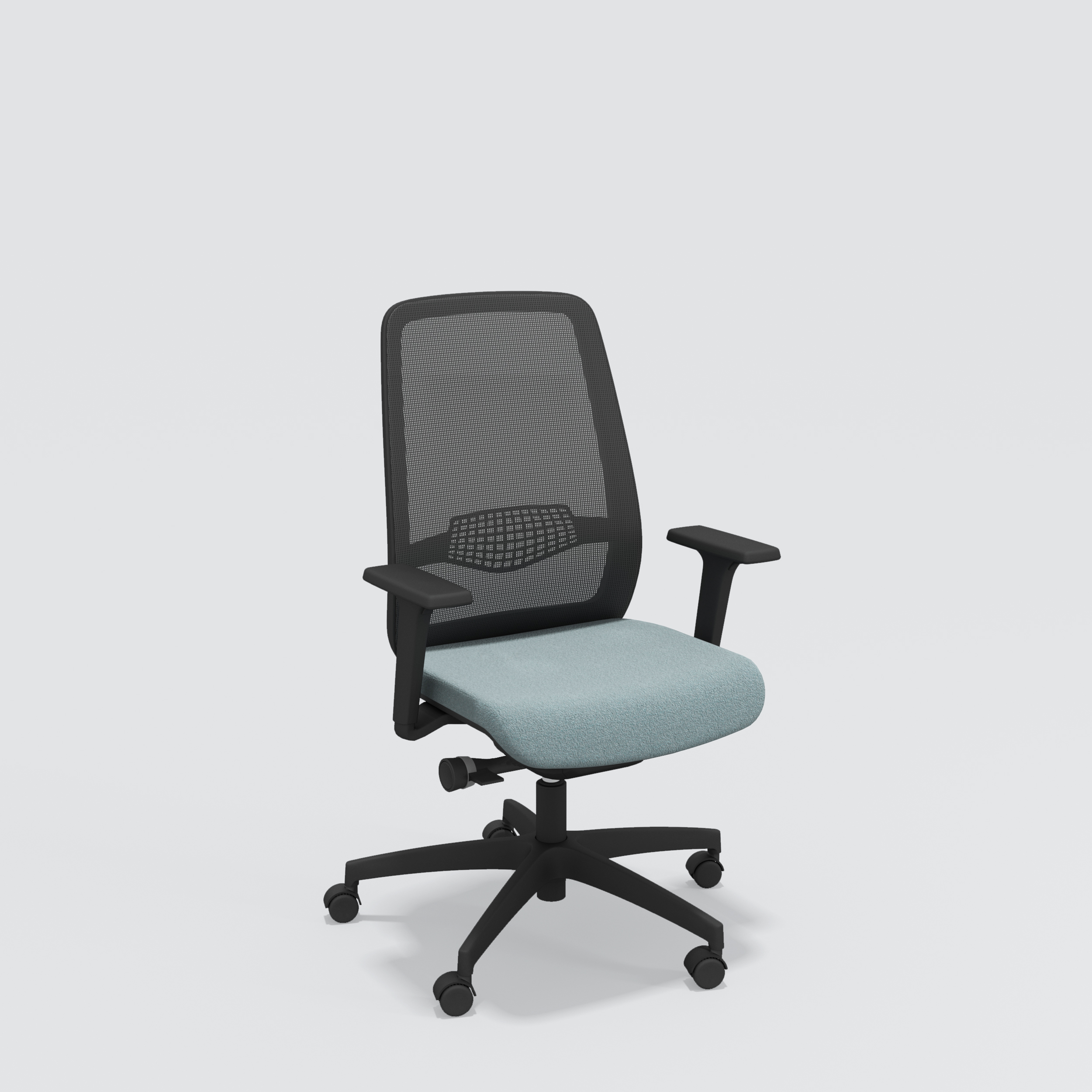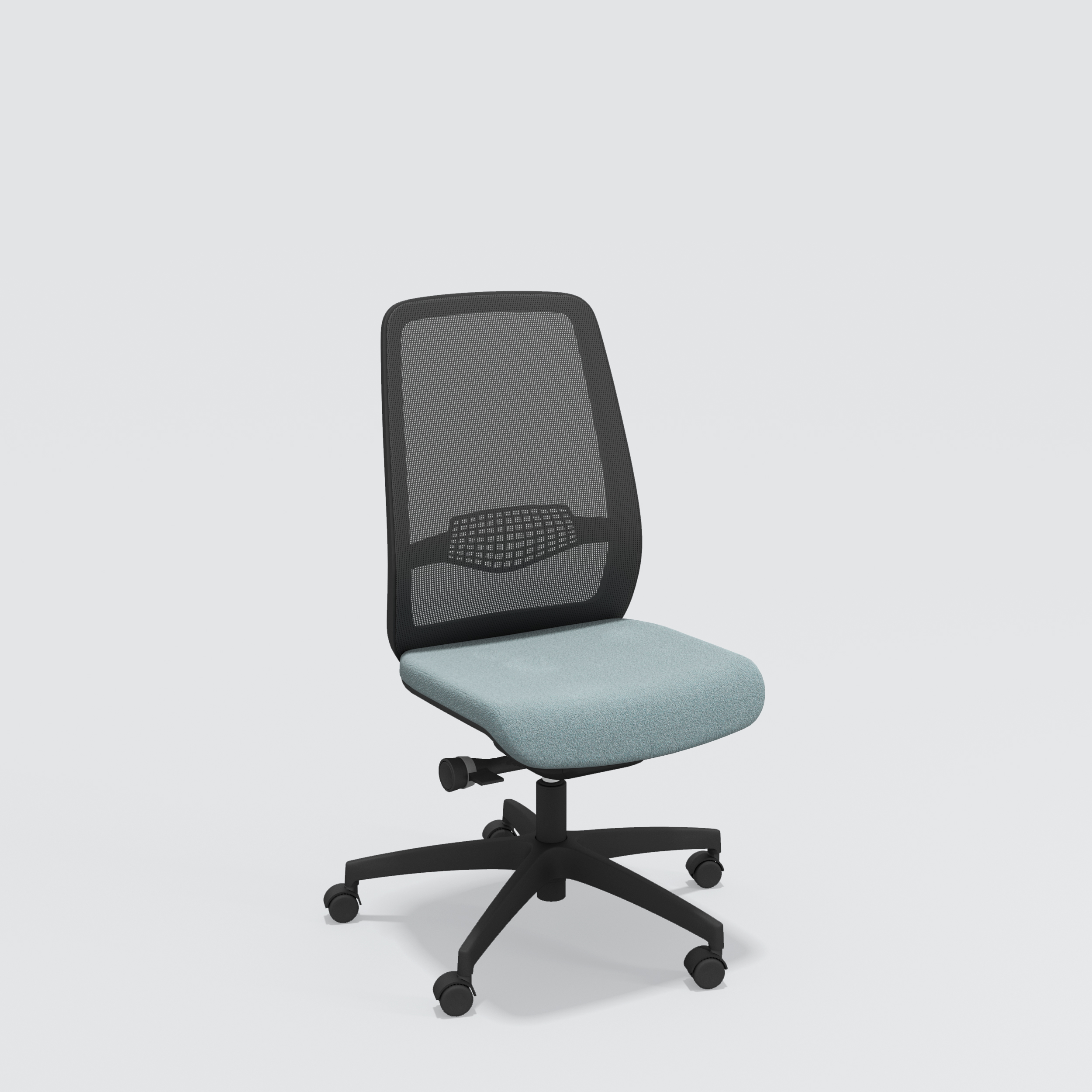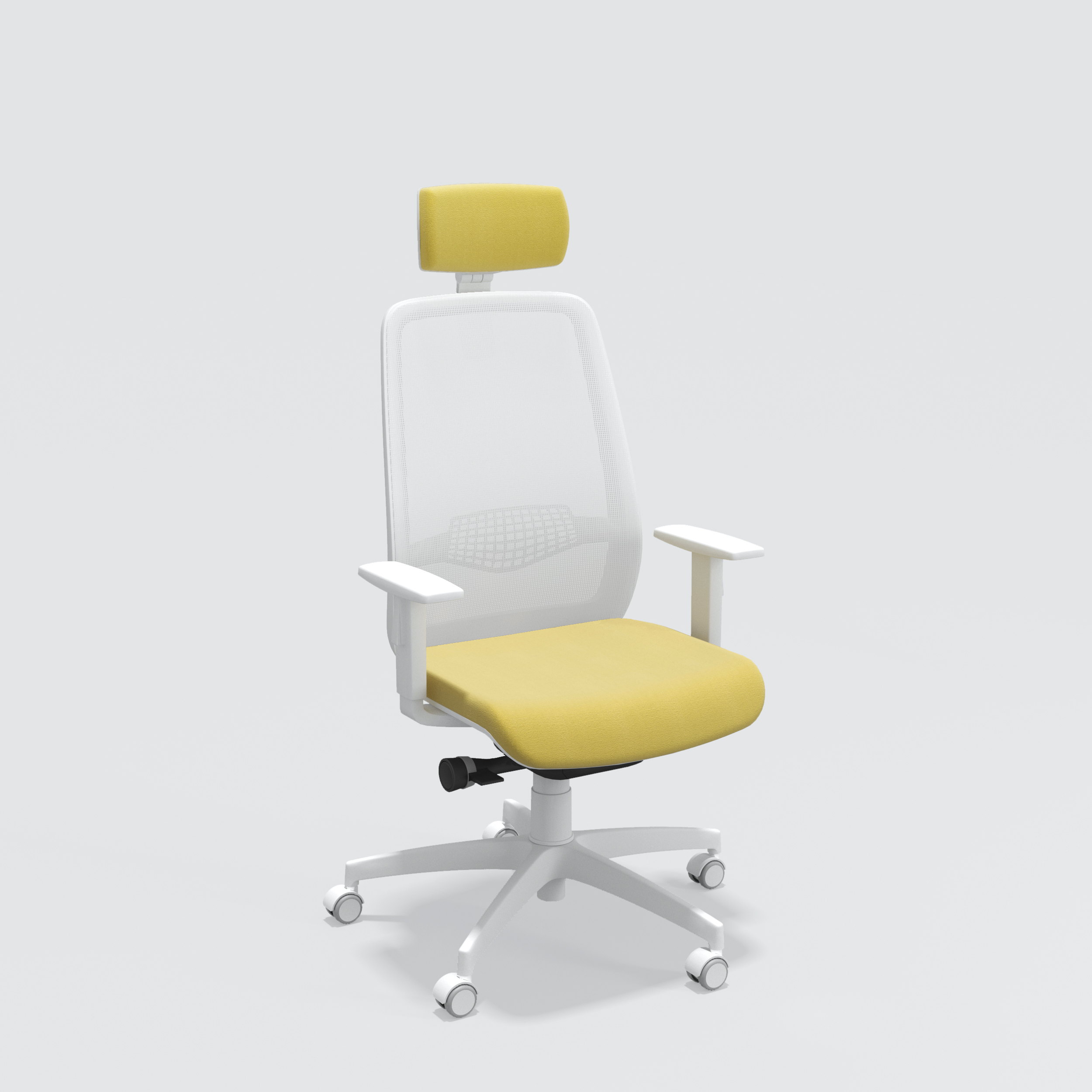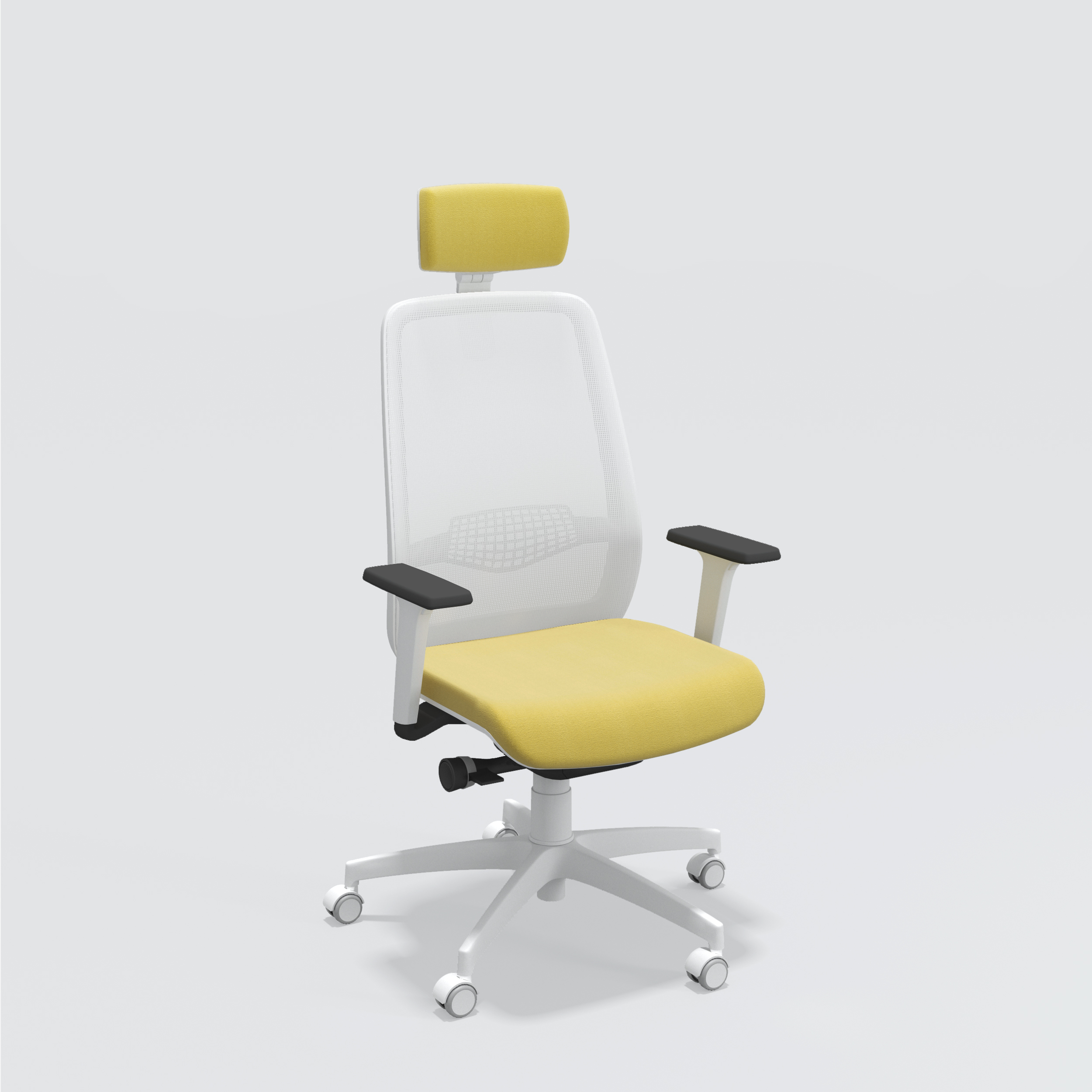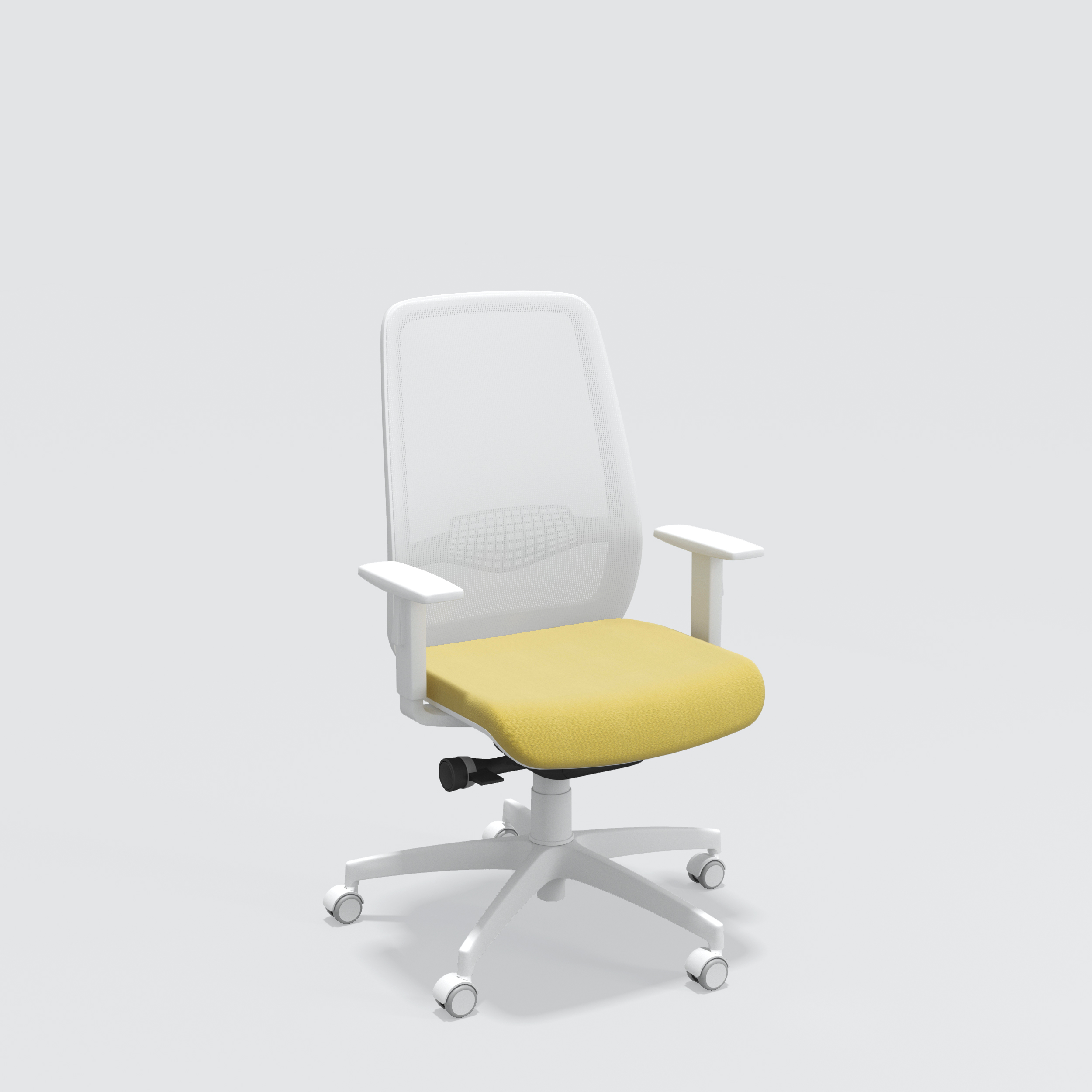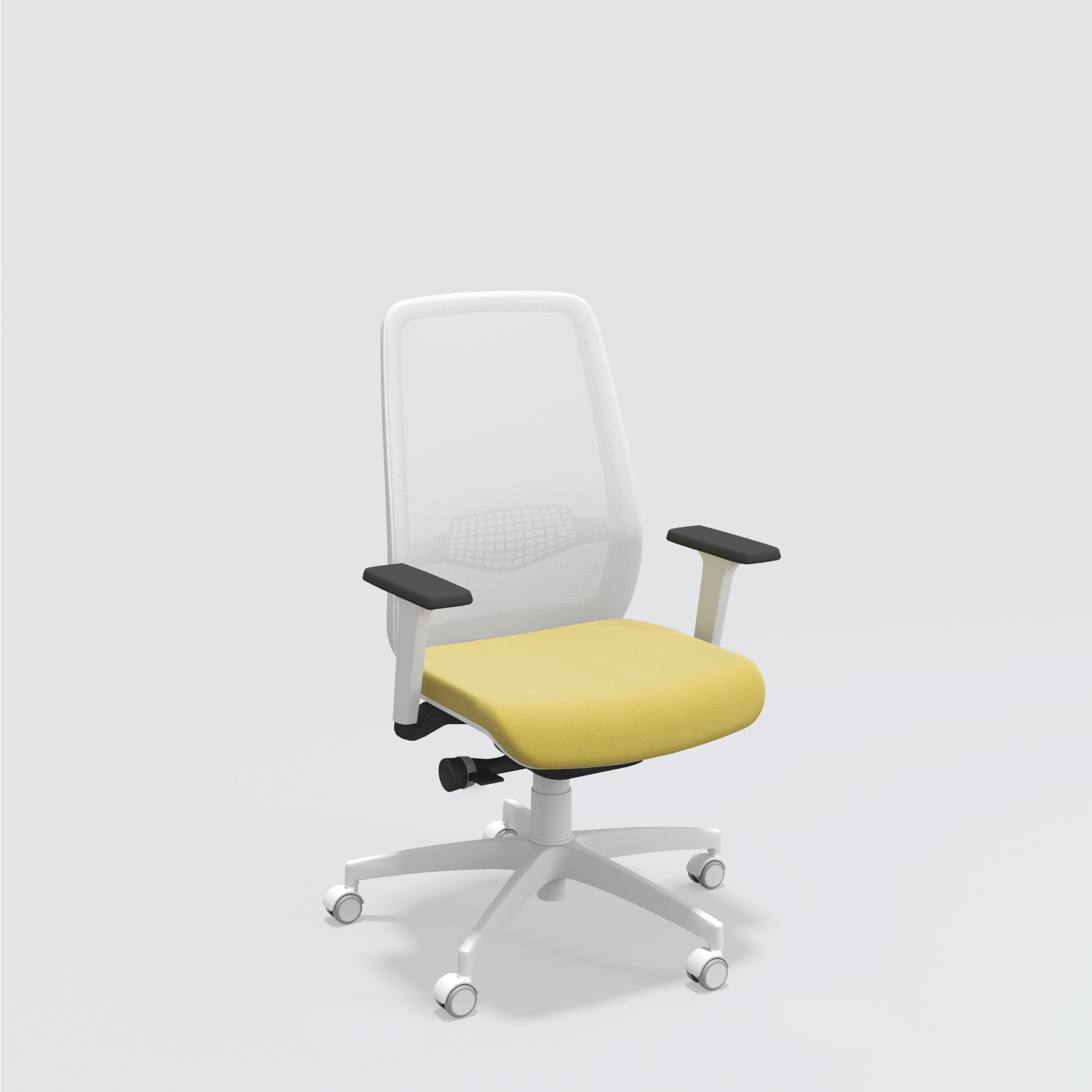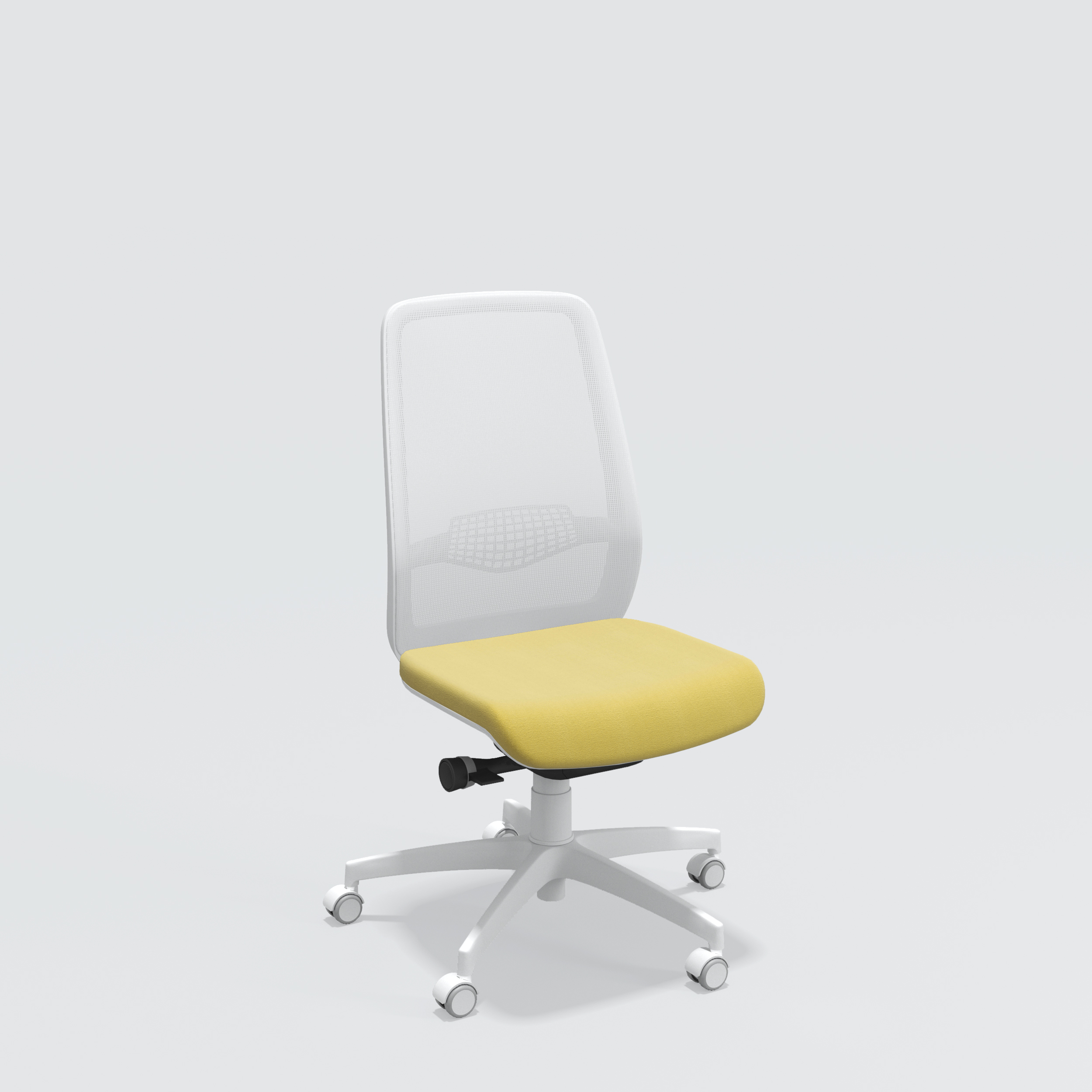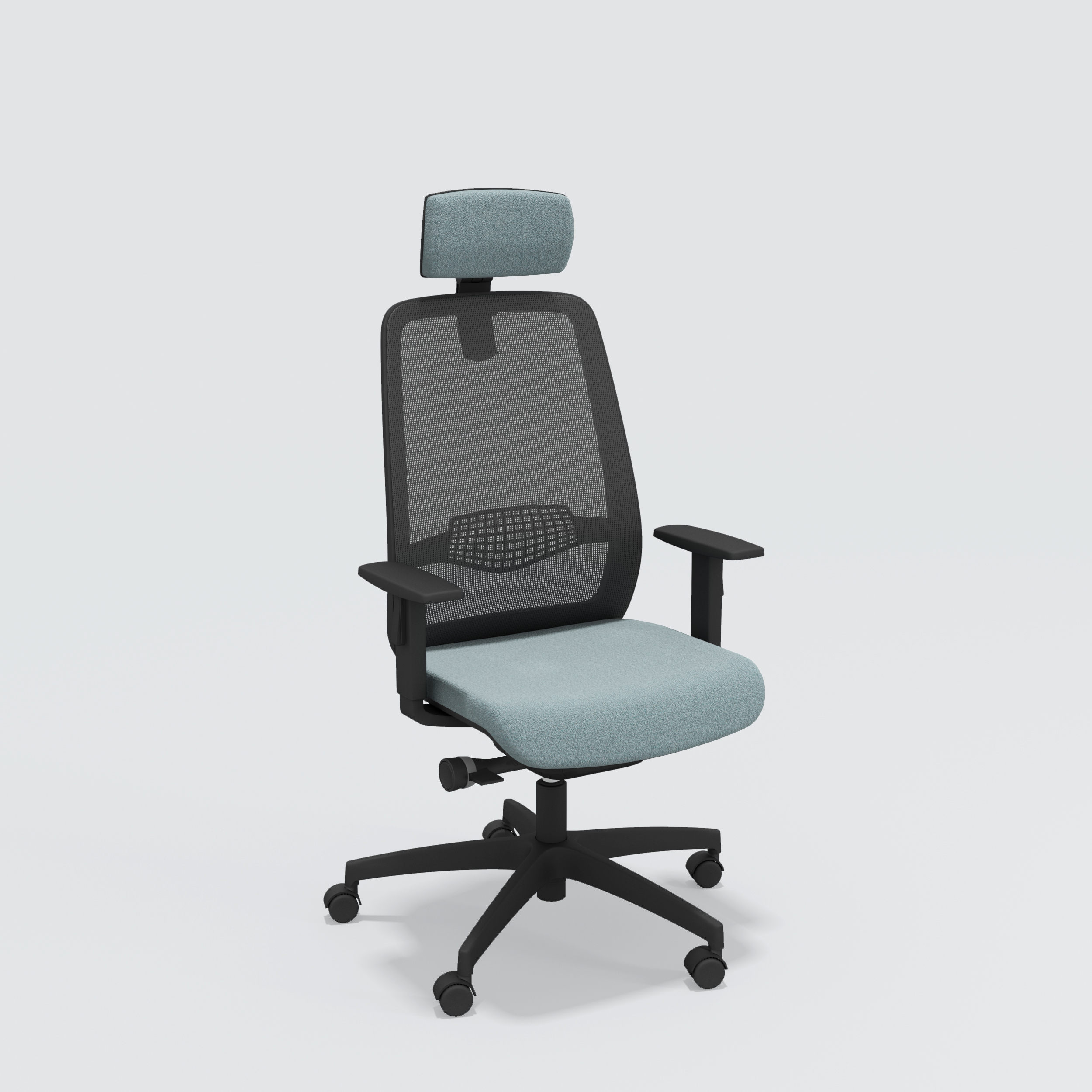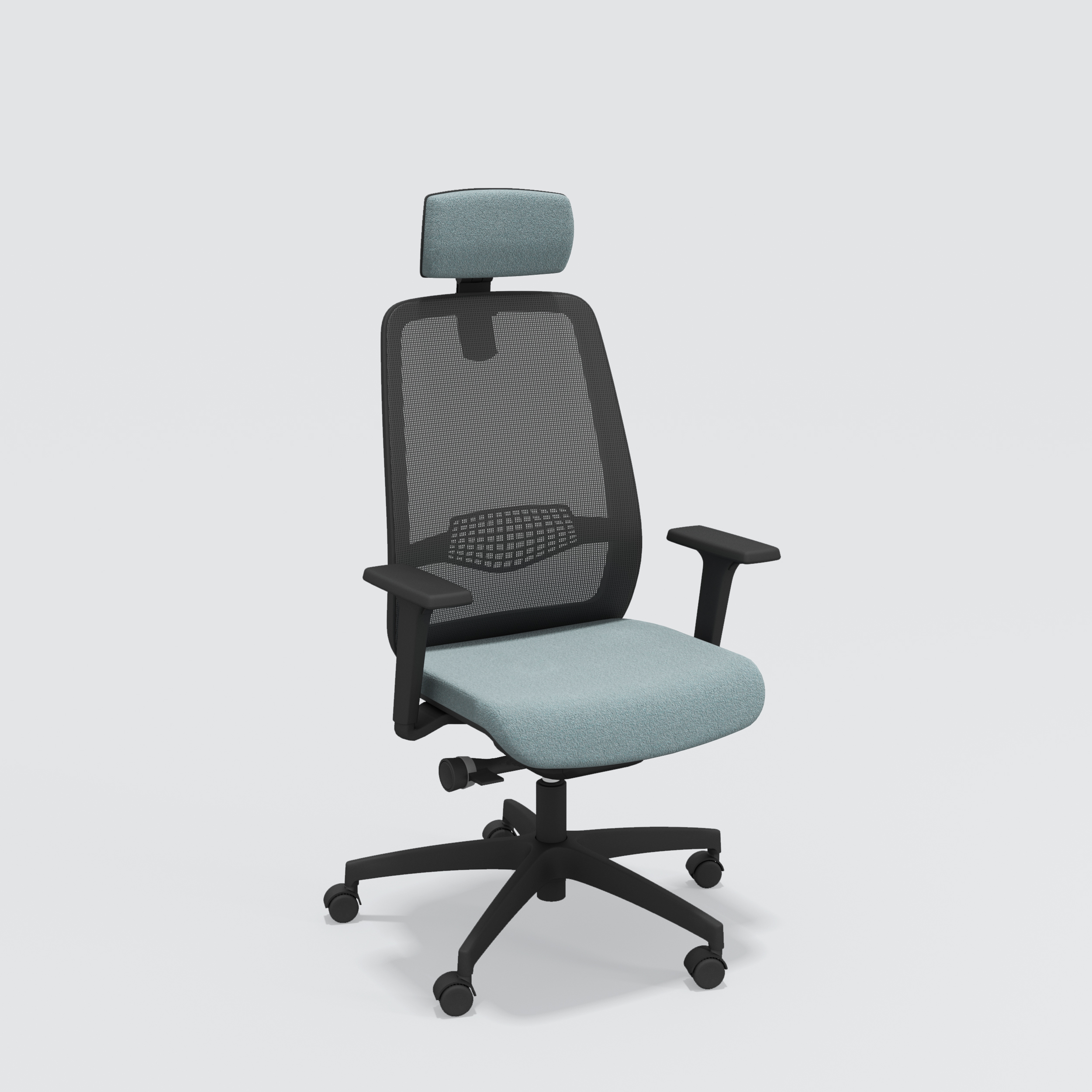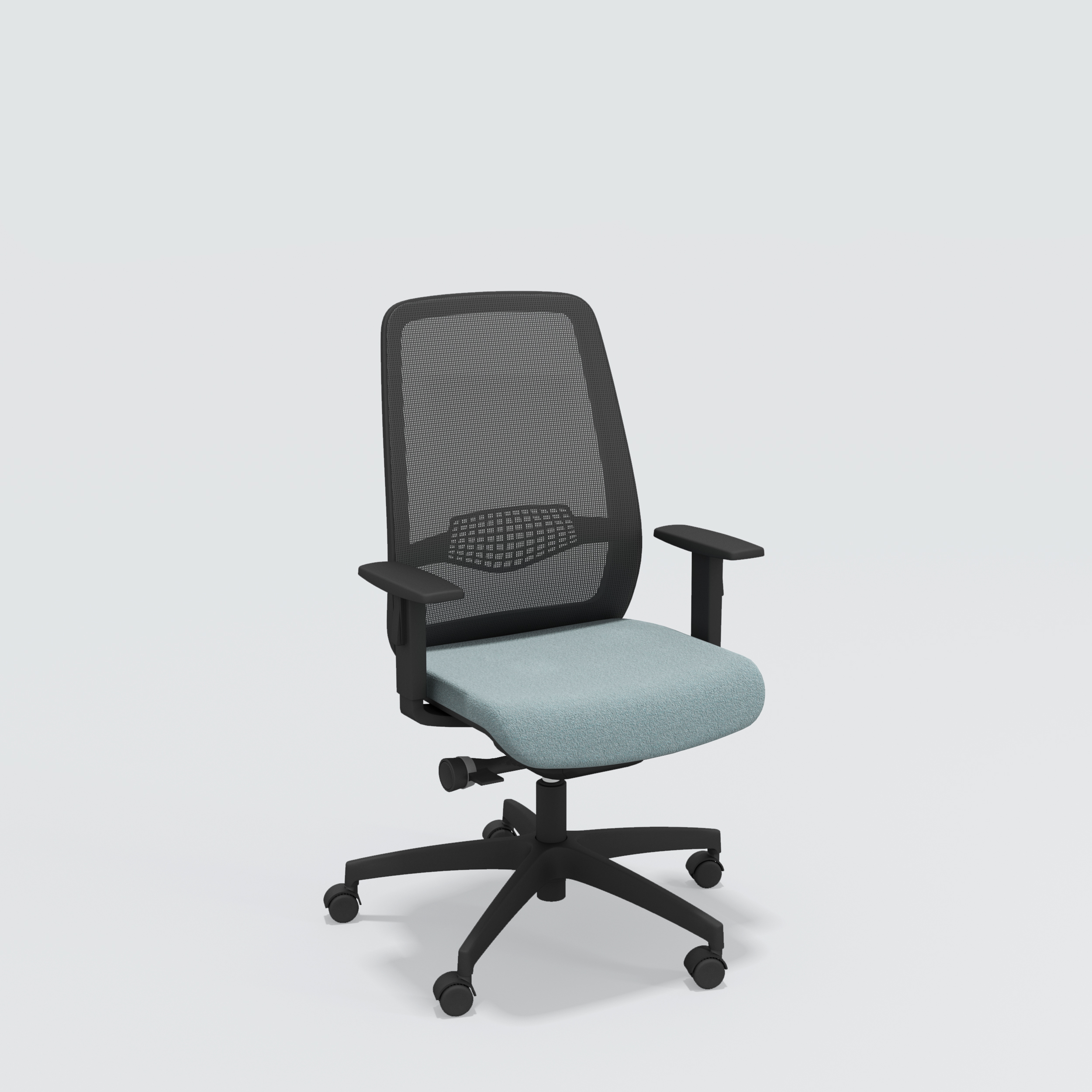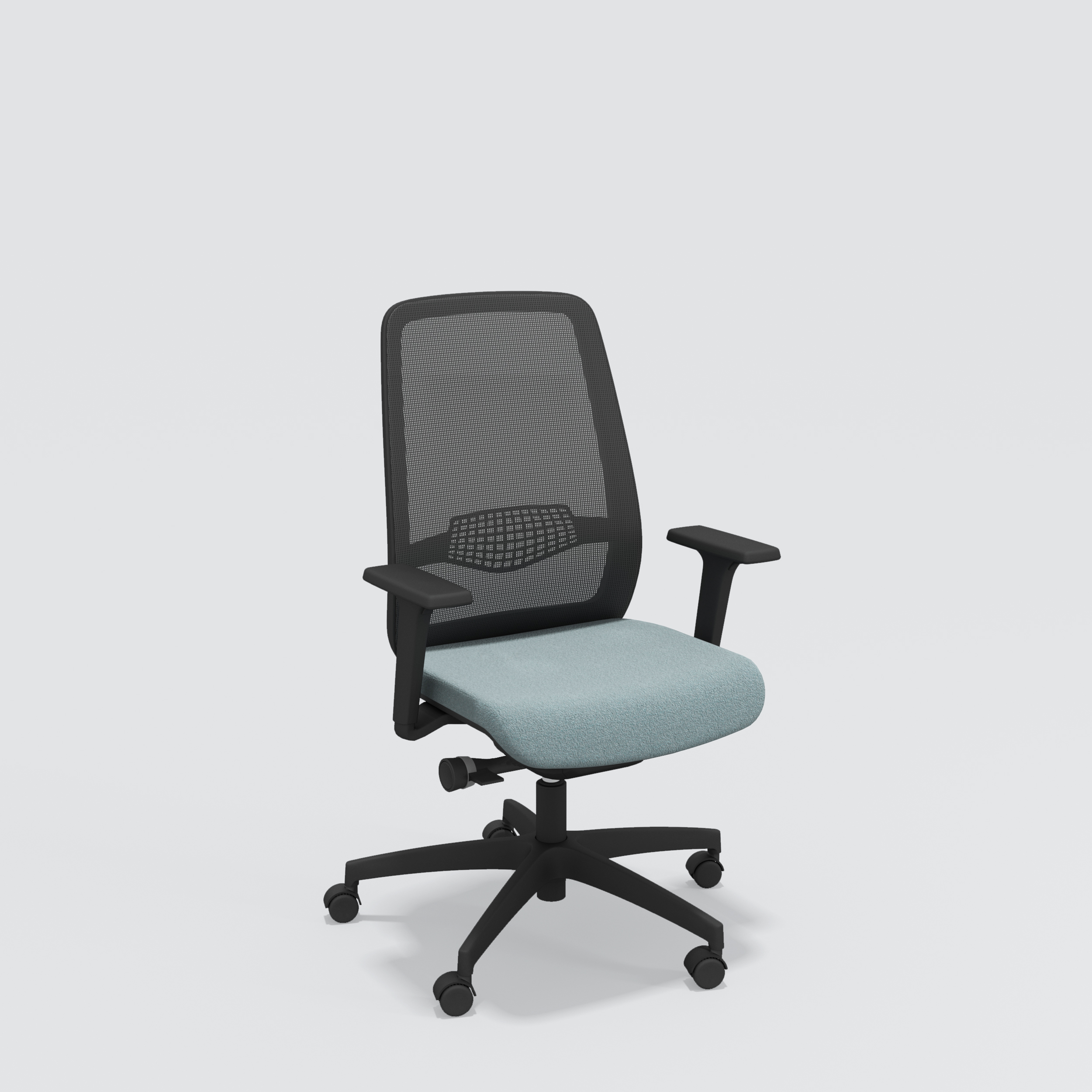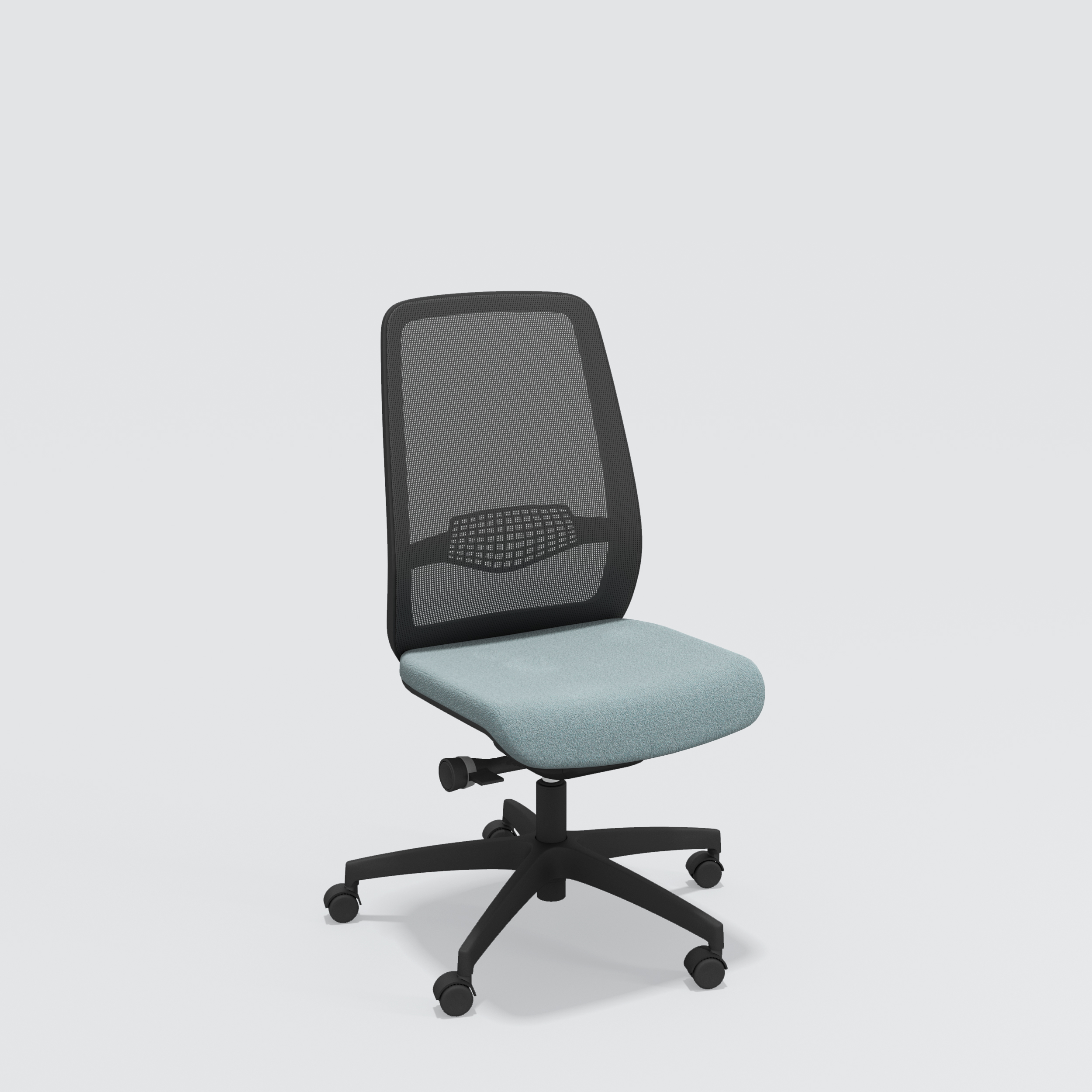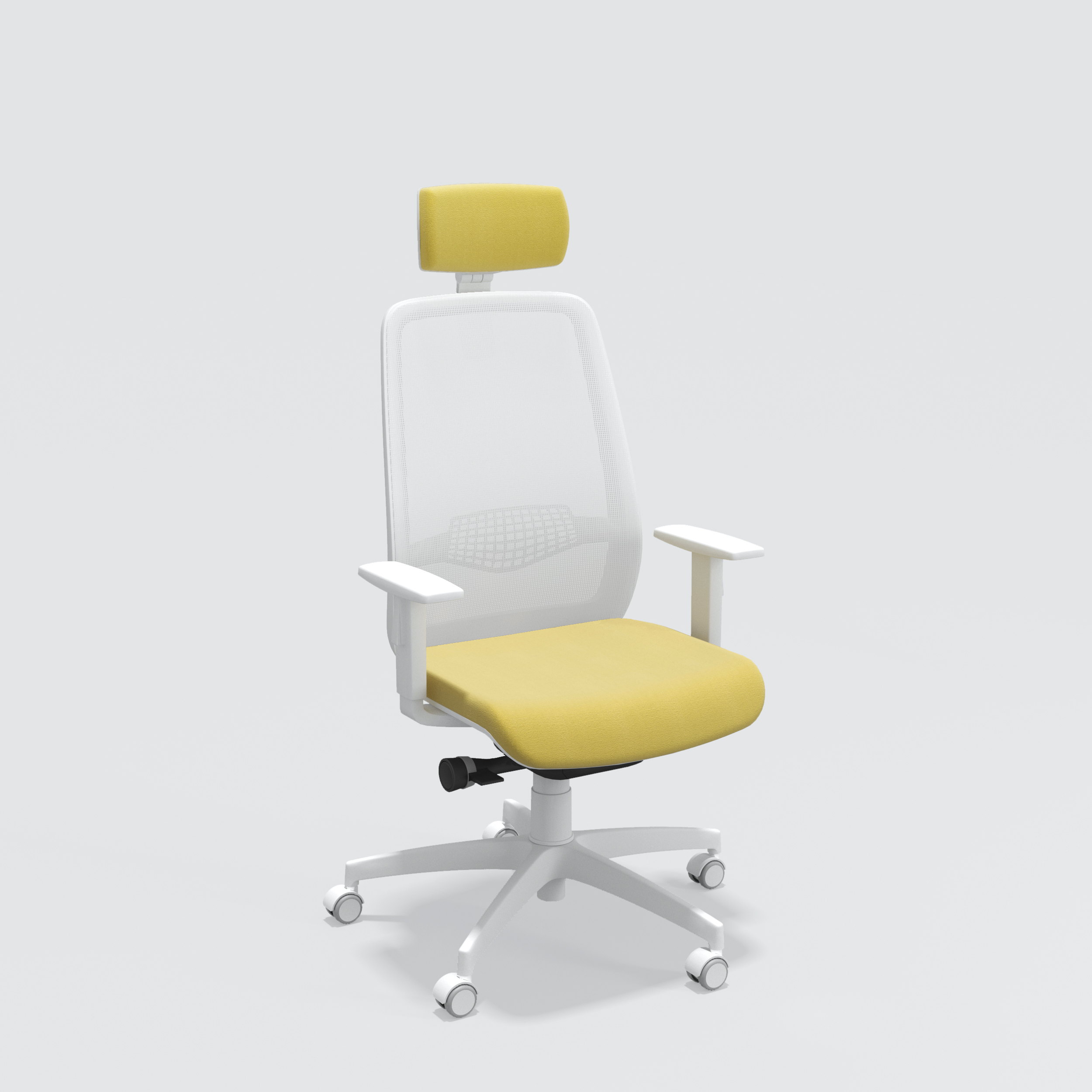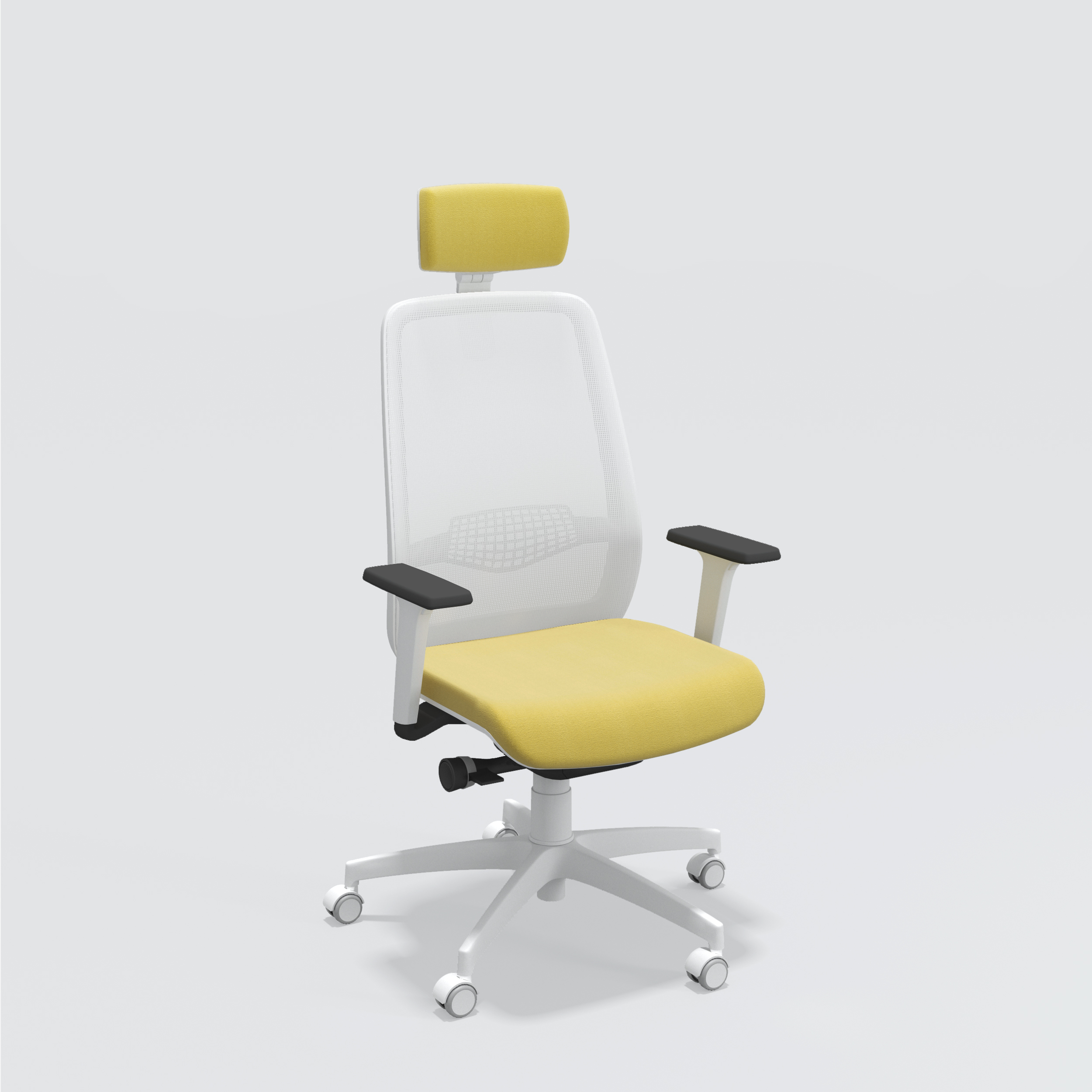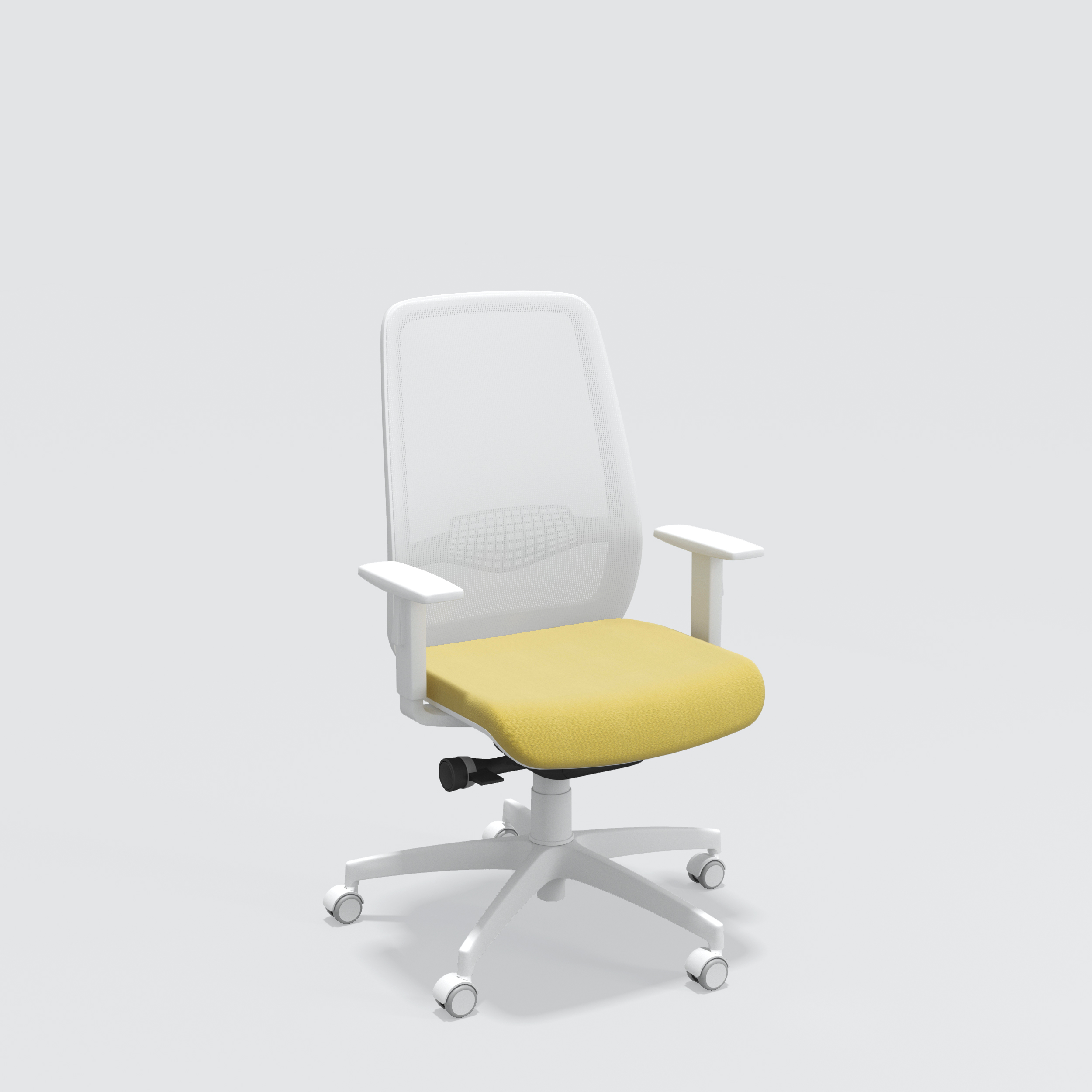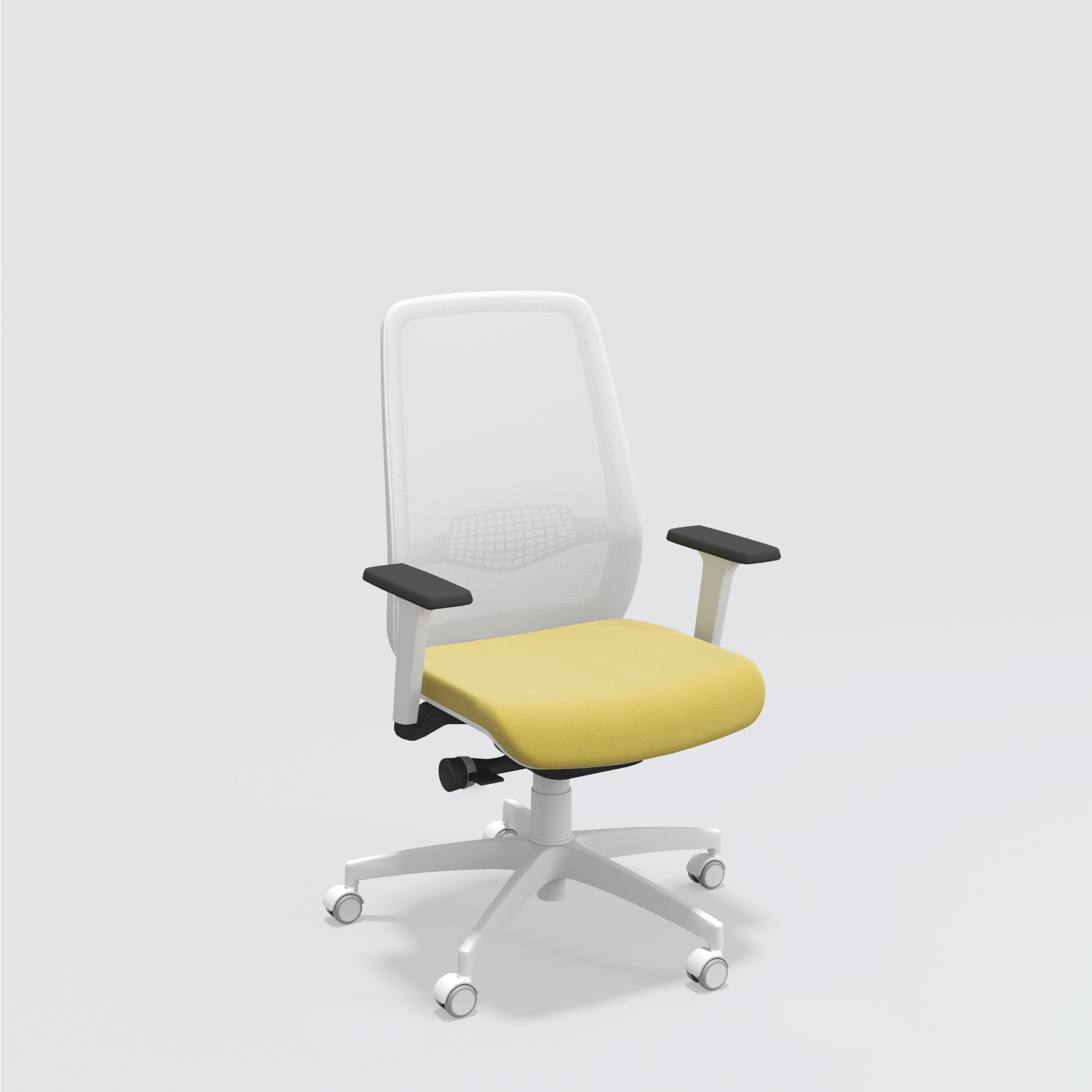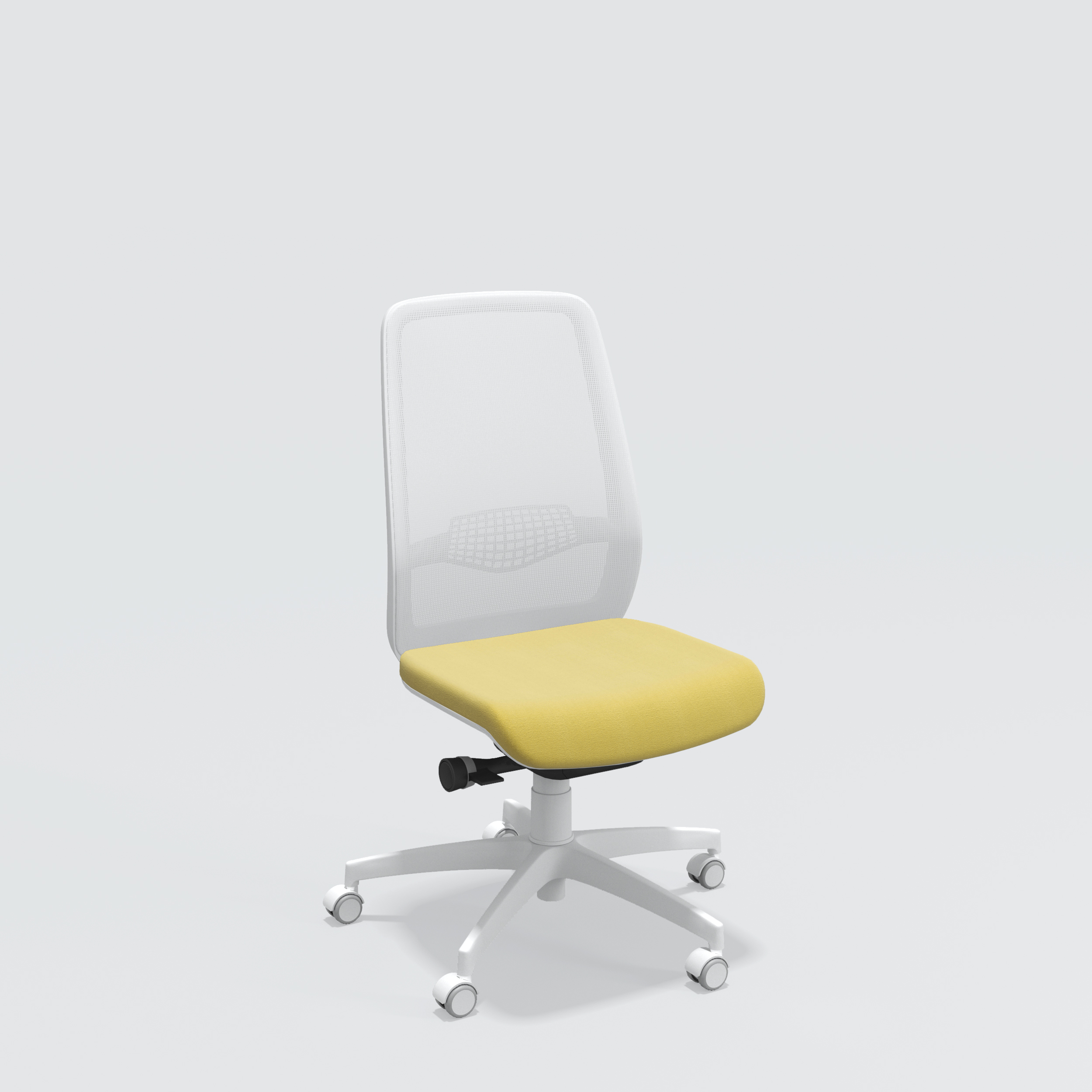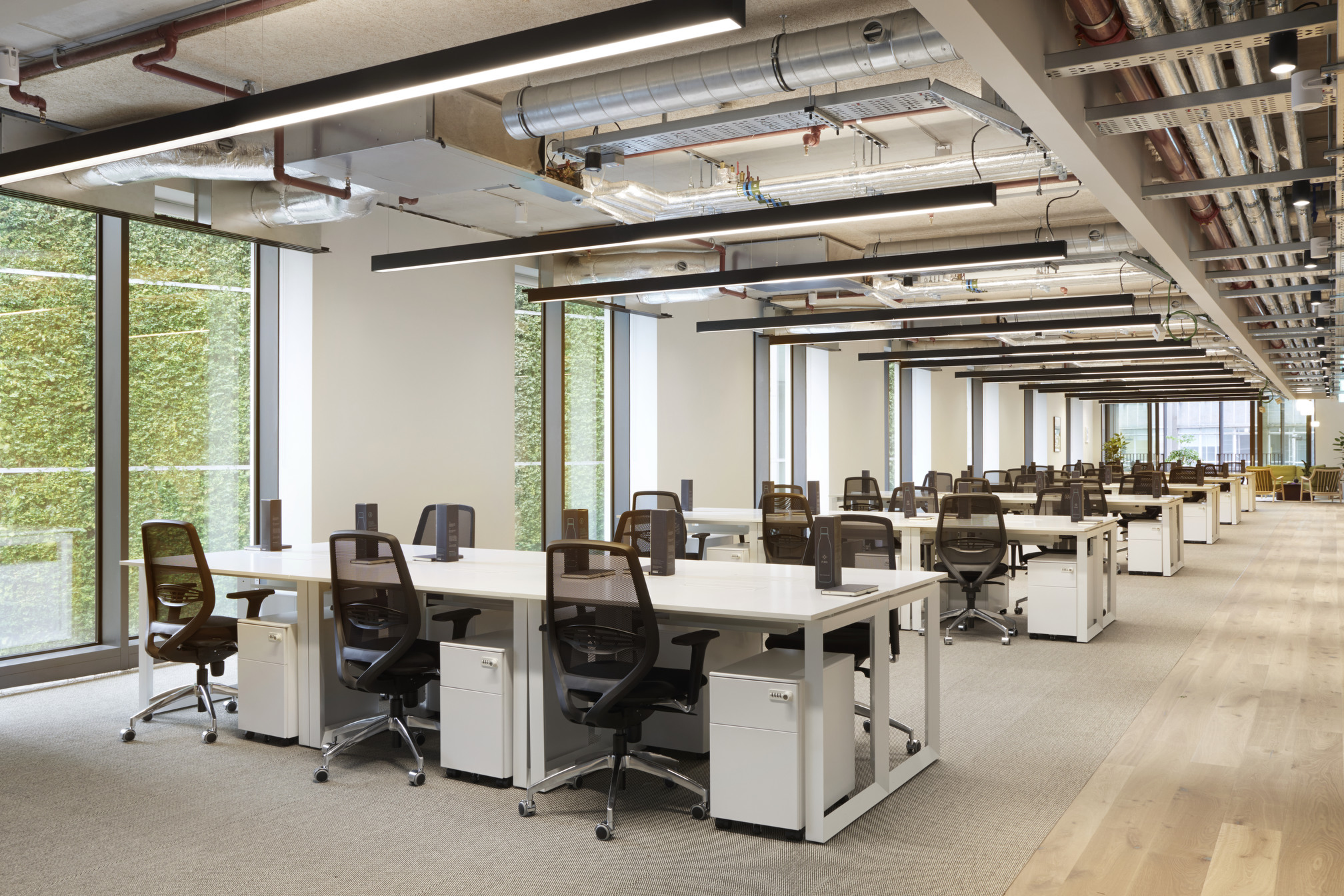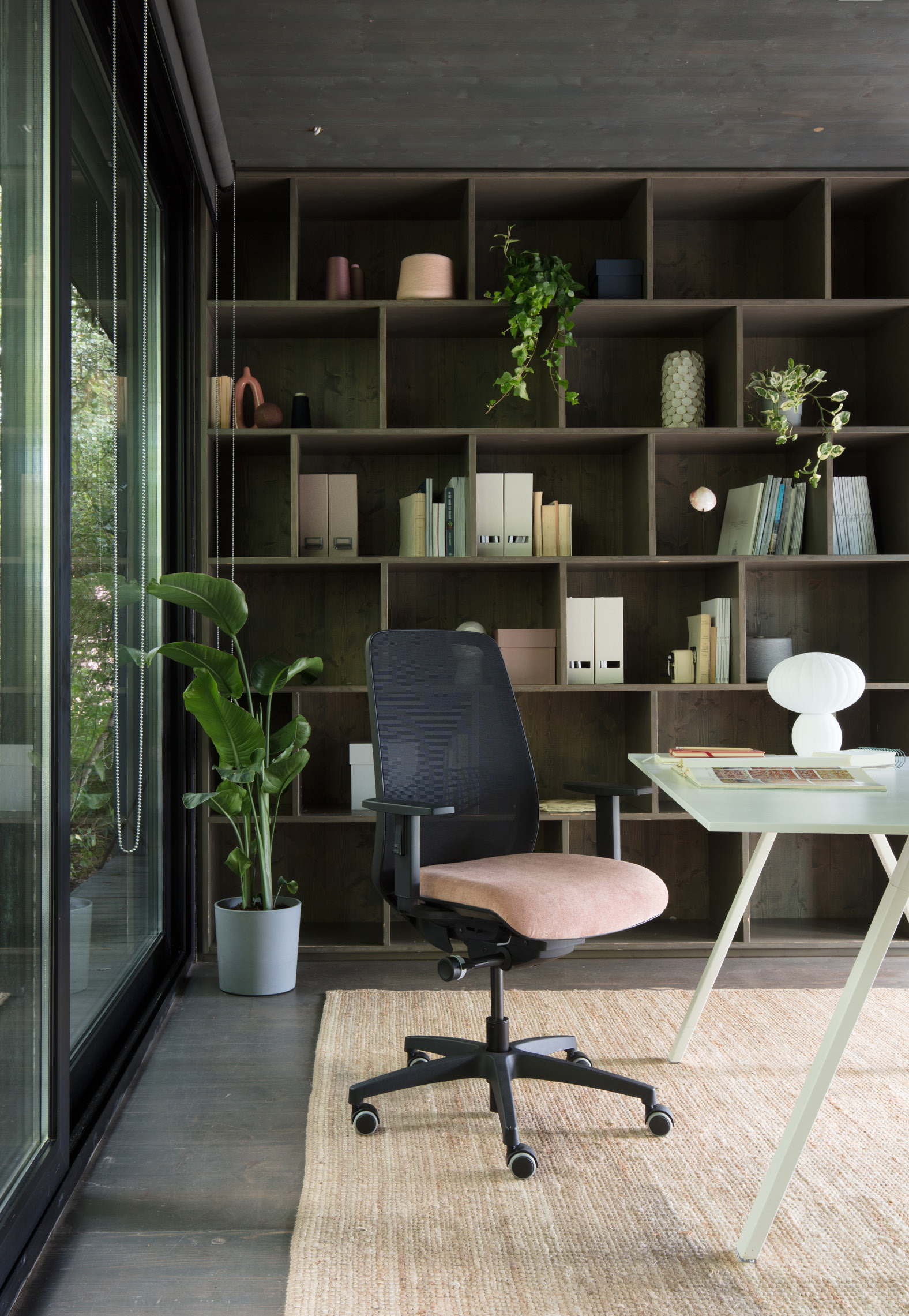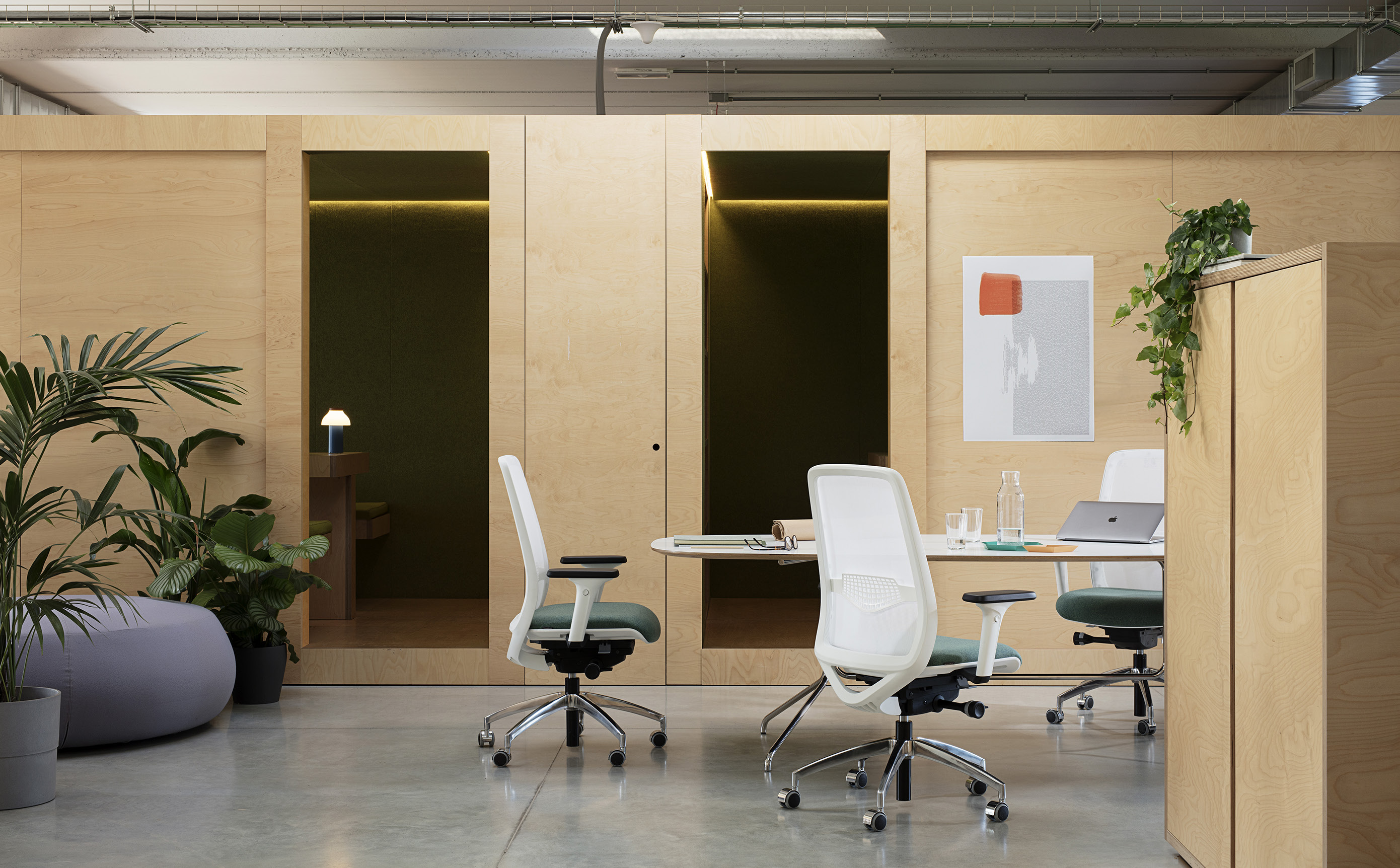 Plastic components in black or white finish
Height-adjustable backrest with height-adjustable or height- and depth-adjustable lumbar support
Optional height- and depth-adjustable head rest
1D height-adjustable or 5D multi-adjustable armrests with soft-touch or upholstered top
Optional seat with stitching and Memory Foam padding
Optional, syncron multiblock movement, with quick adjustment of backrest thrust intensity and seat depth adjustment
Polyamide or polished aluminum support base
Easily separable and fully recyclable components
Compliant with EN 1335/2020 class A and MEC (Minimum Environmental Criteria)
7-Year Warranty
Compliant with the highest international fire reaction standards (Class 1IM for Italy)
Materials
PPK20 seat with PP polypropylene under seat and padding in self-extinguishing non-deformable expanded resin with varied density.
White or black PAFV polyamide backrest with fire retardant net.
Height or depth-adjustable lumbar support.
Base types
Five-spoke base in polyamide (1) or polished aluminum (2), with wheels or fixed feet.
Self-braking swivel castors made of nylon with polyurethane tread.
Fixed feet in nylon.
Mechanisms
Seat height adjustment with gas cylinder.
Height (3) or depth (4) adjustment of lumbar support.
Seat tilt with Synchron multiblock mechanism or Synchron multiblock with quick adjustment of backrest thrust intensity and seat depth adjustment, both with multi-position locking and anti-return safety system.
Optional accessories
Height-adjustable 1D armrests (5) in black or white polyamide.
Adjustable polyamide armrests (6-9), white or black in the 5D version.
Cover in black or upholstered "soft touch" elastomer.
Headrest in white or black polyamide with padding in self-extinguishing non-deformable foam resin. (10)
Seat cushion with memory foam. (11)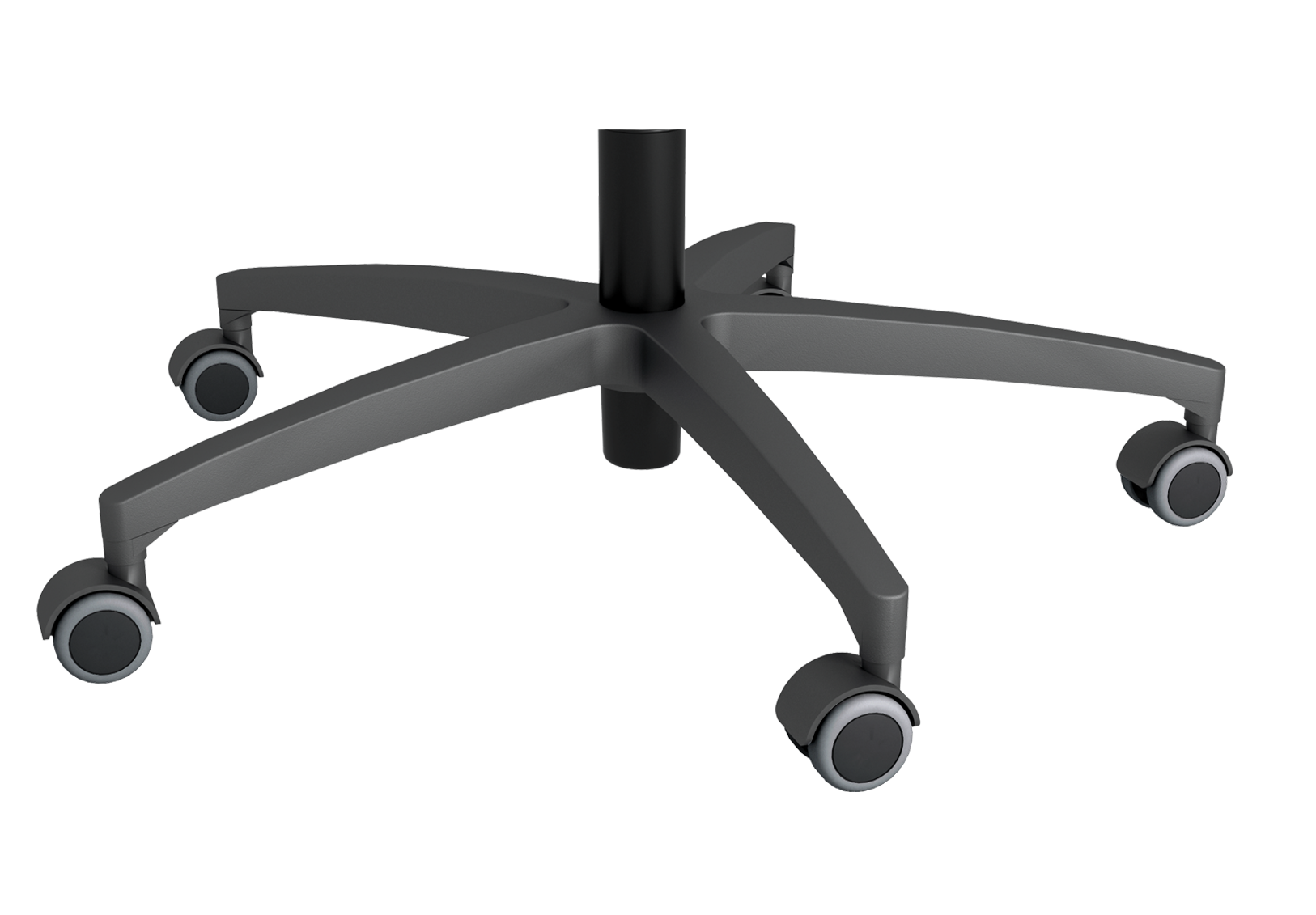 1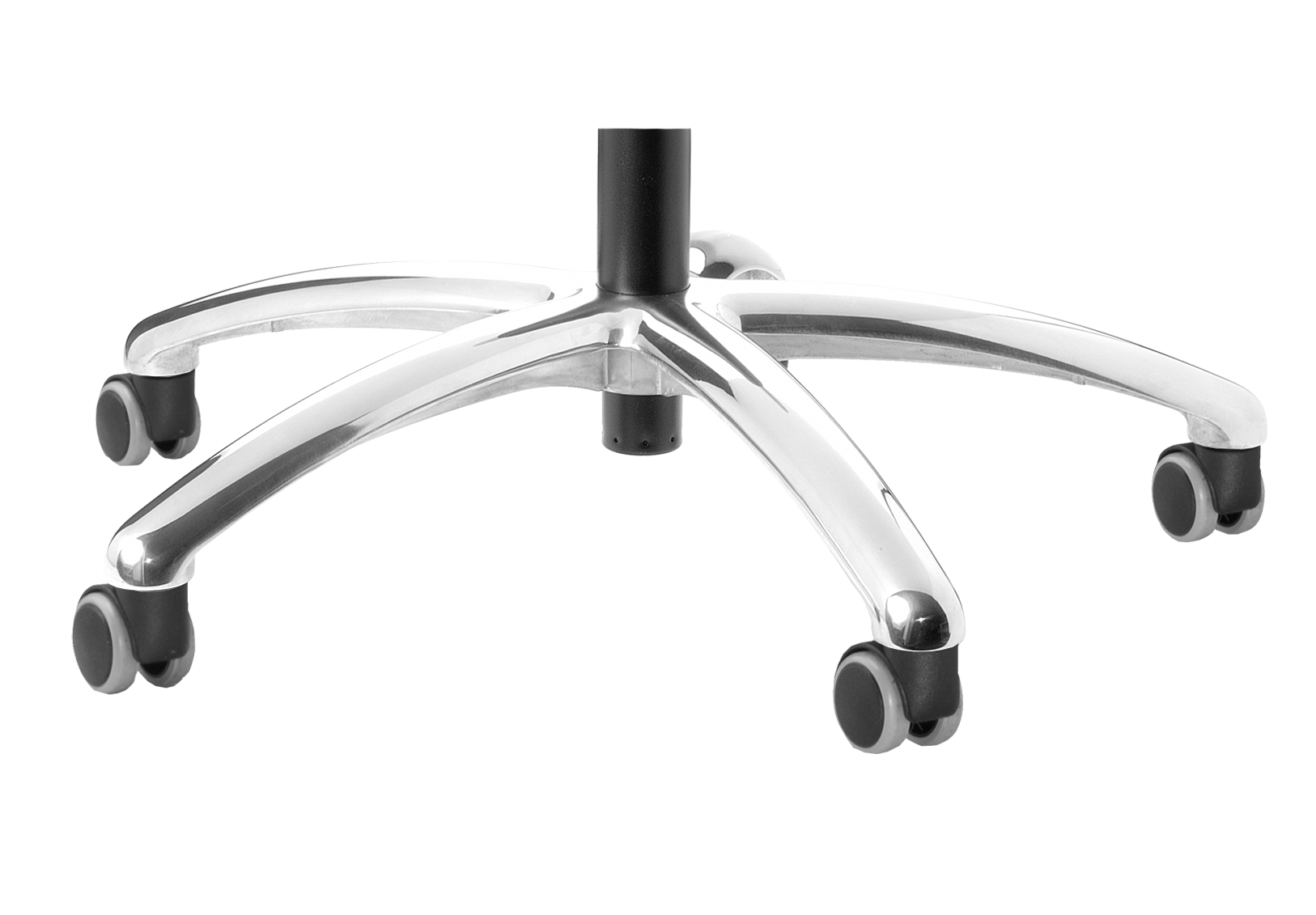 2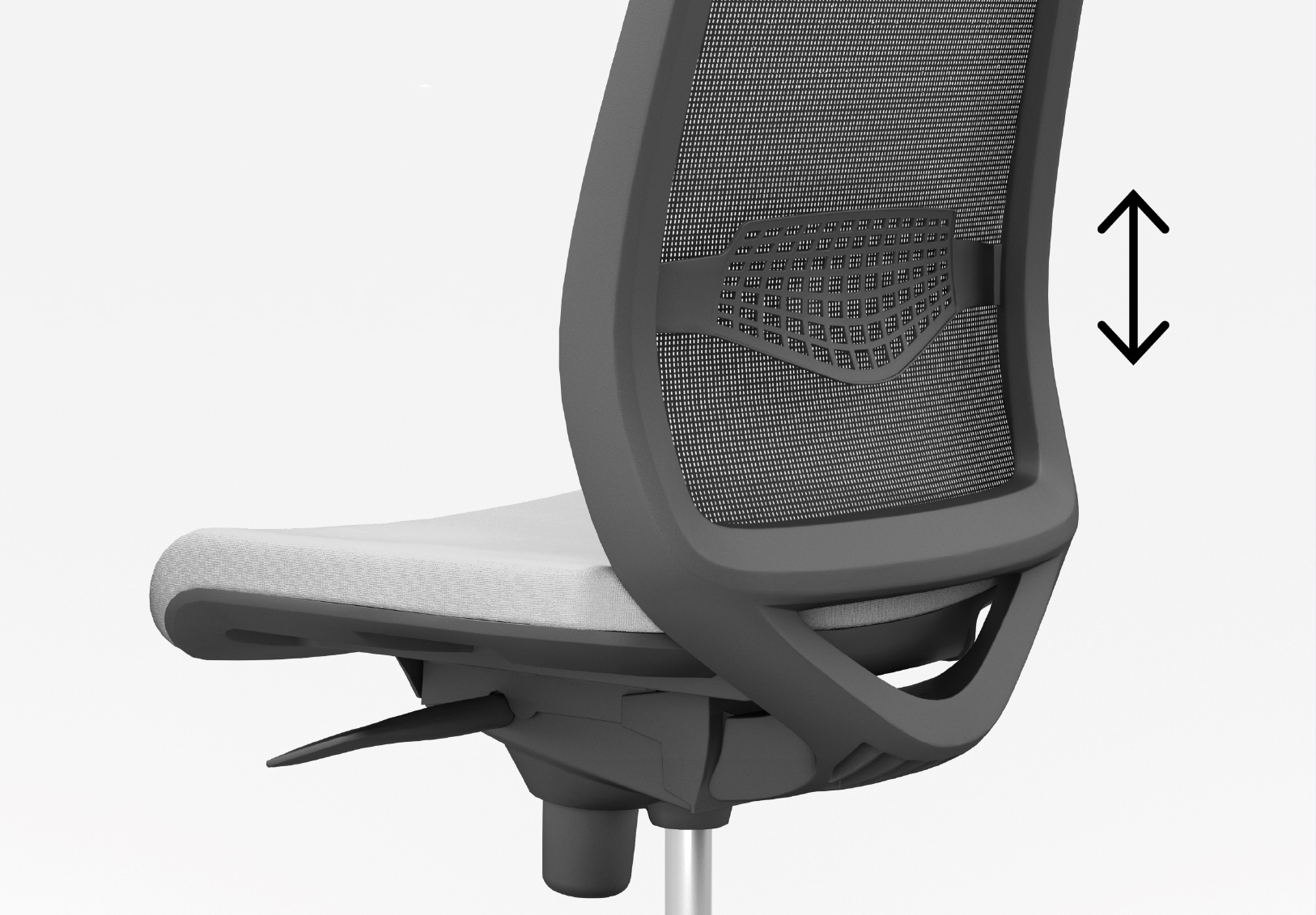 3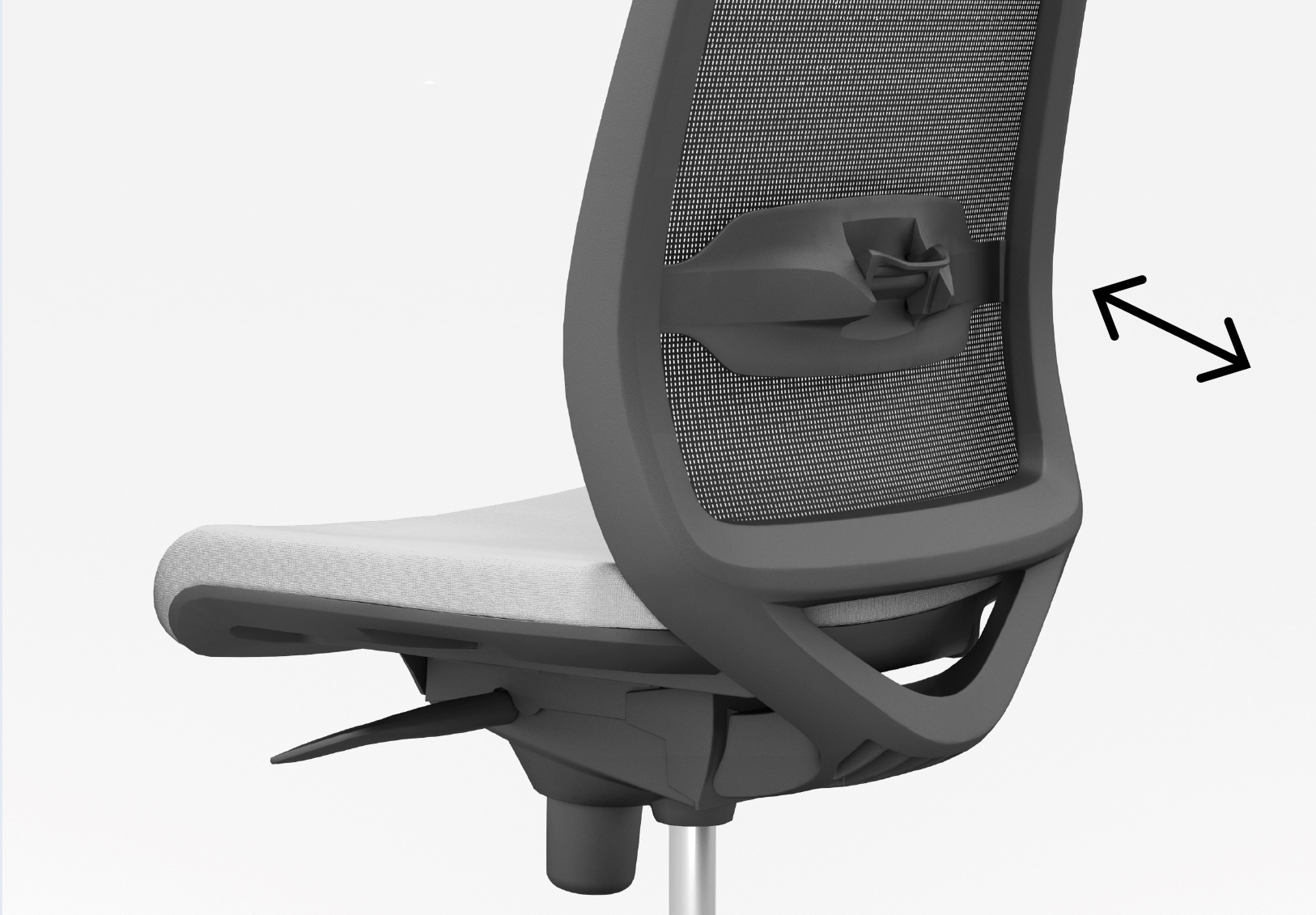 4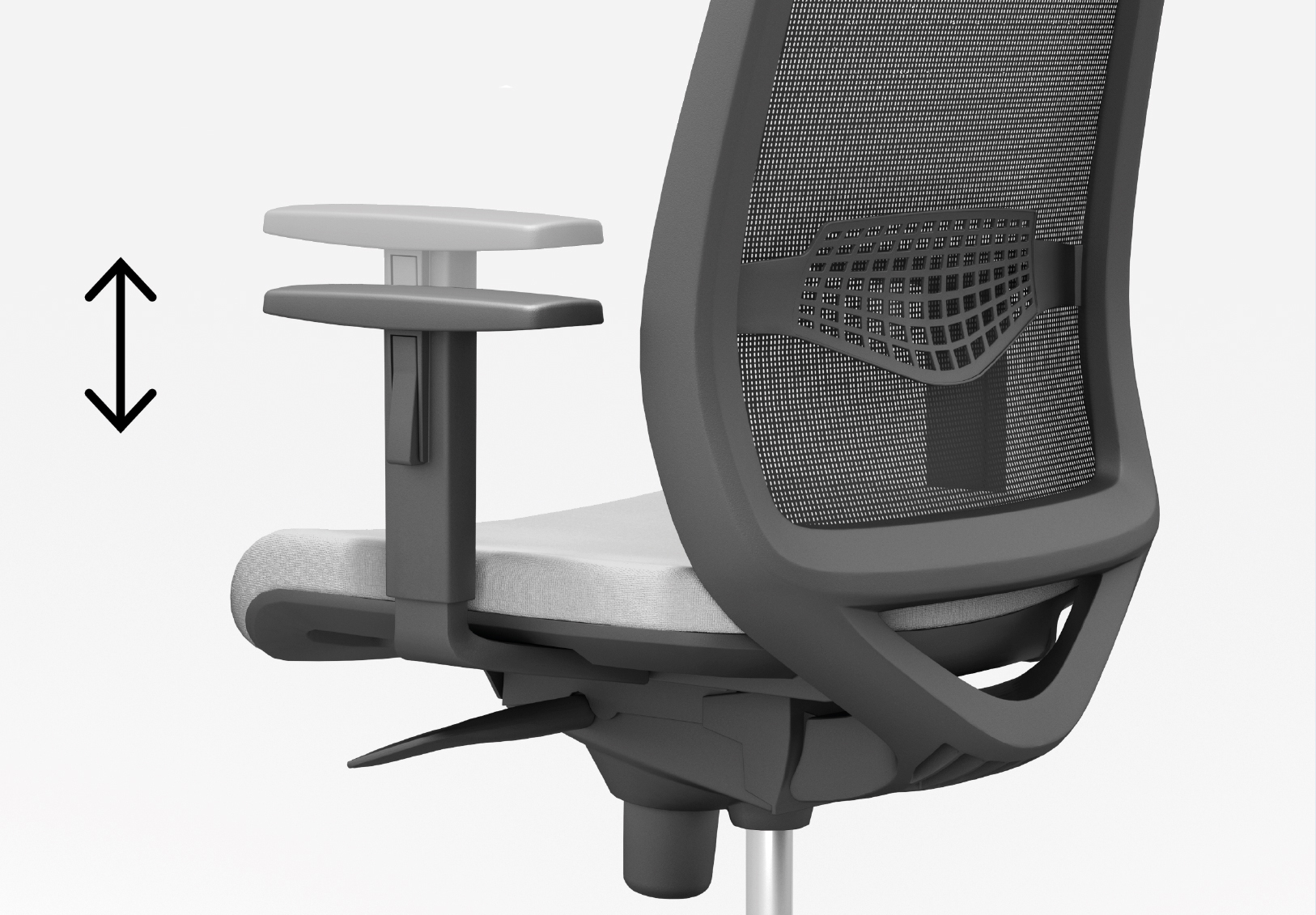 5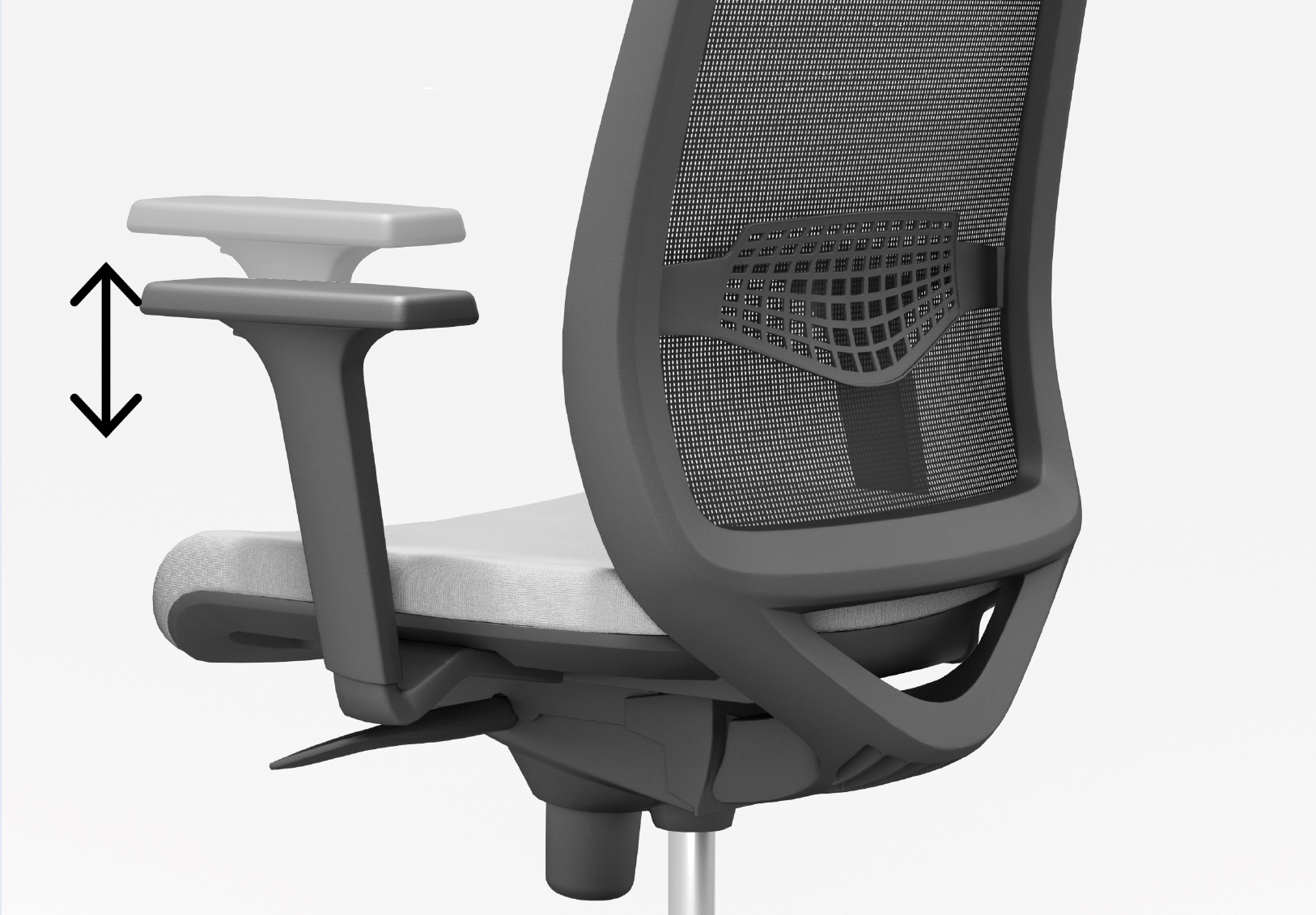 6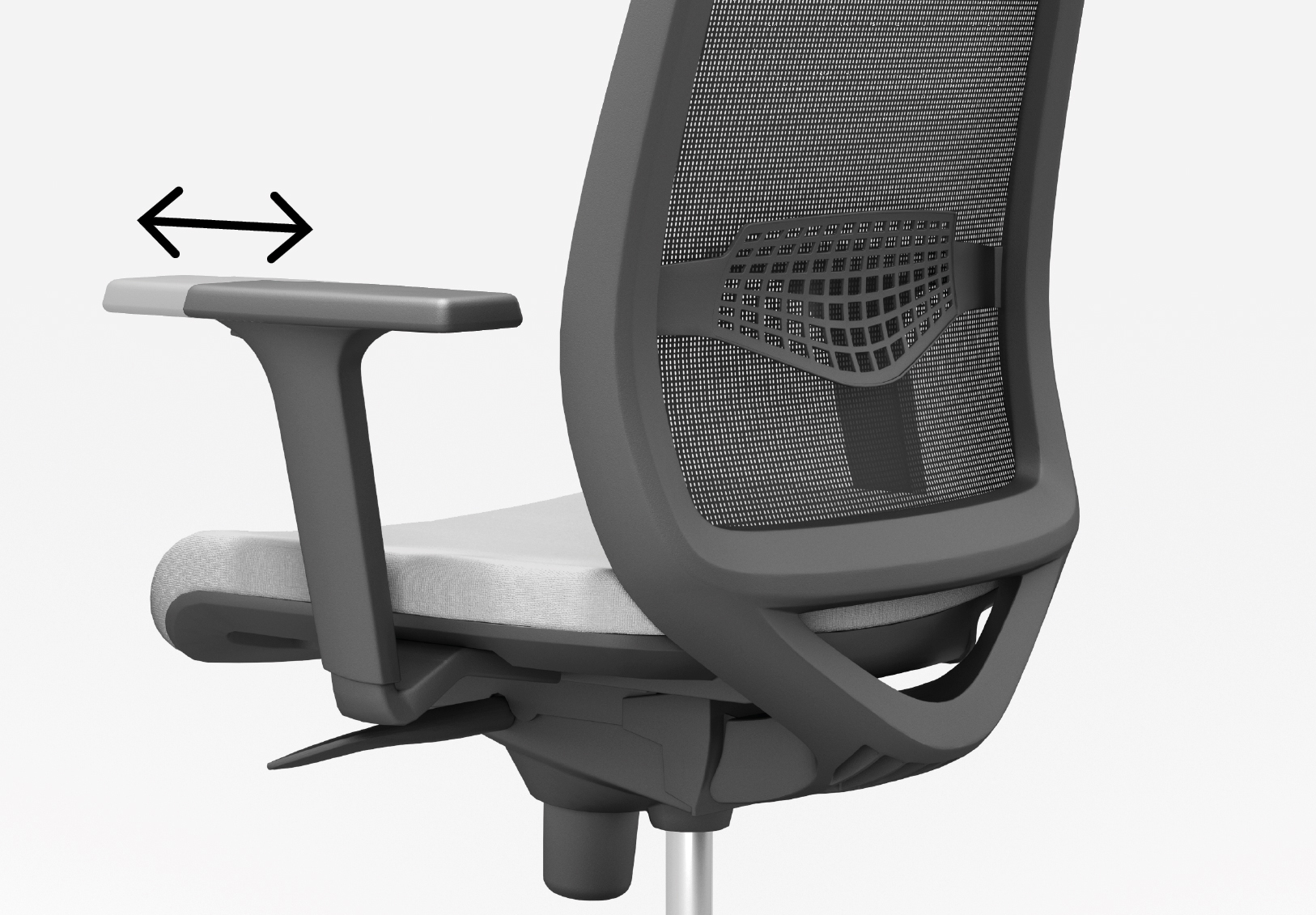 7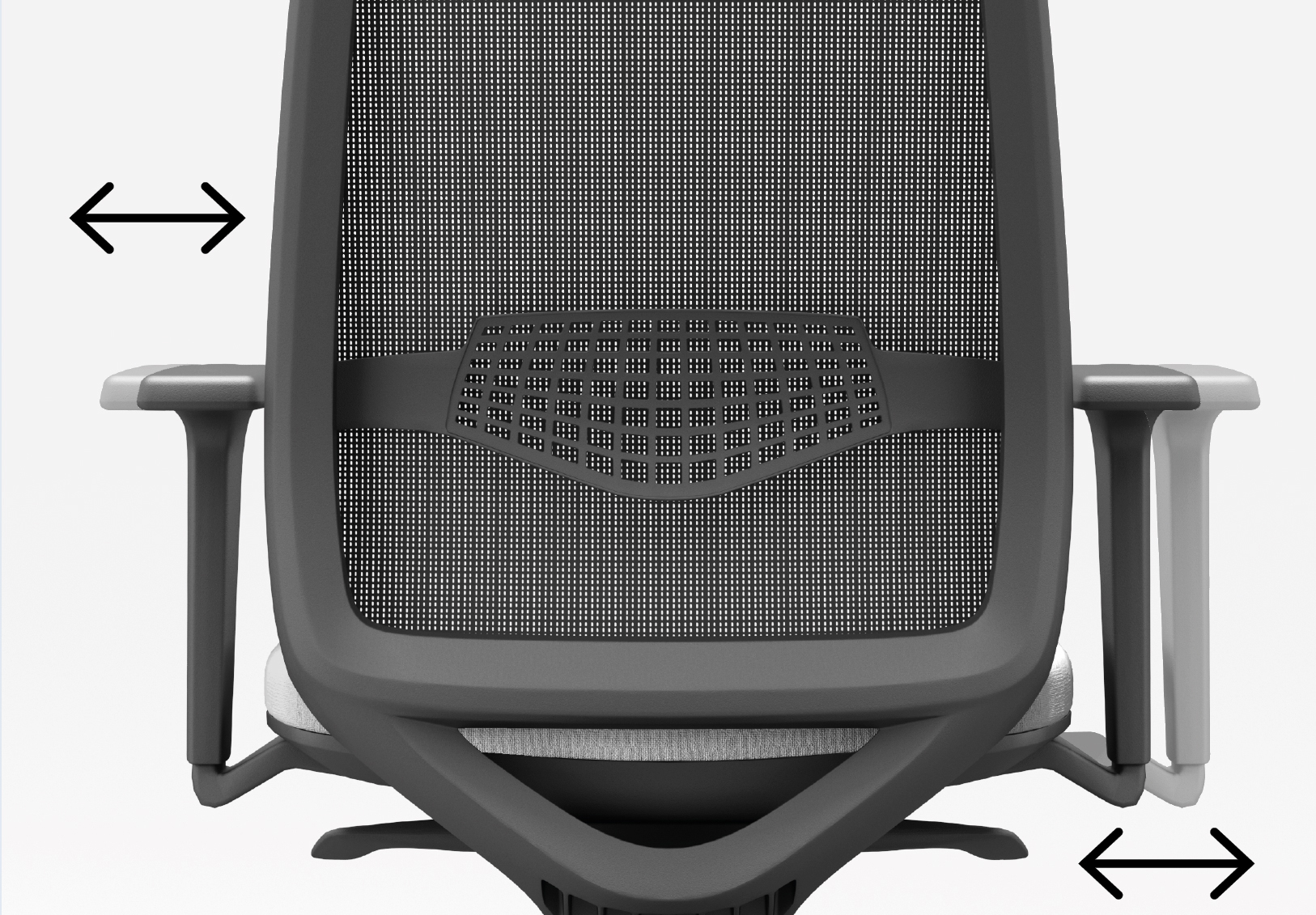 8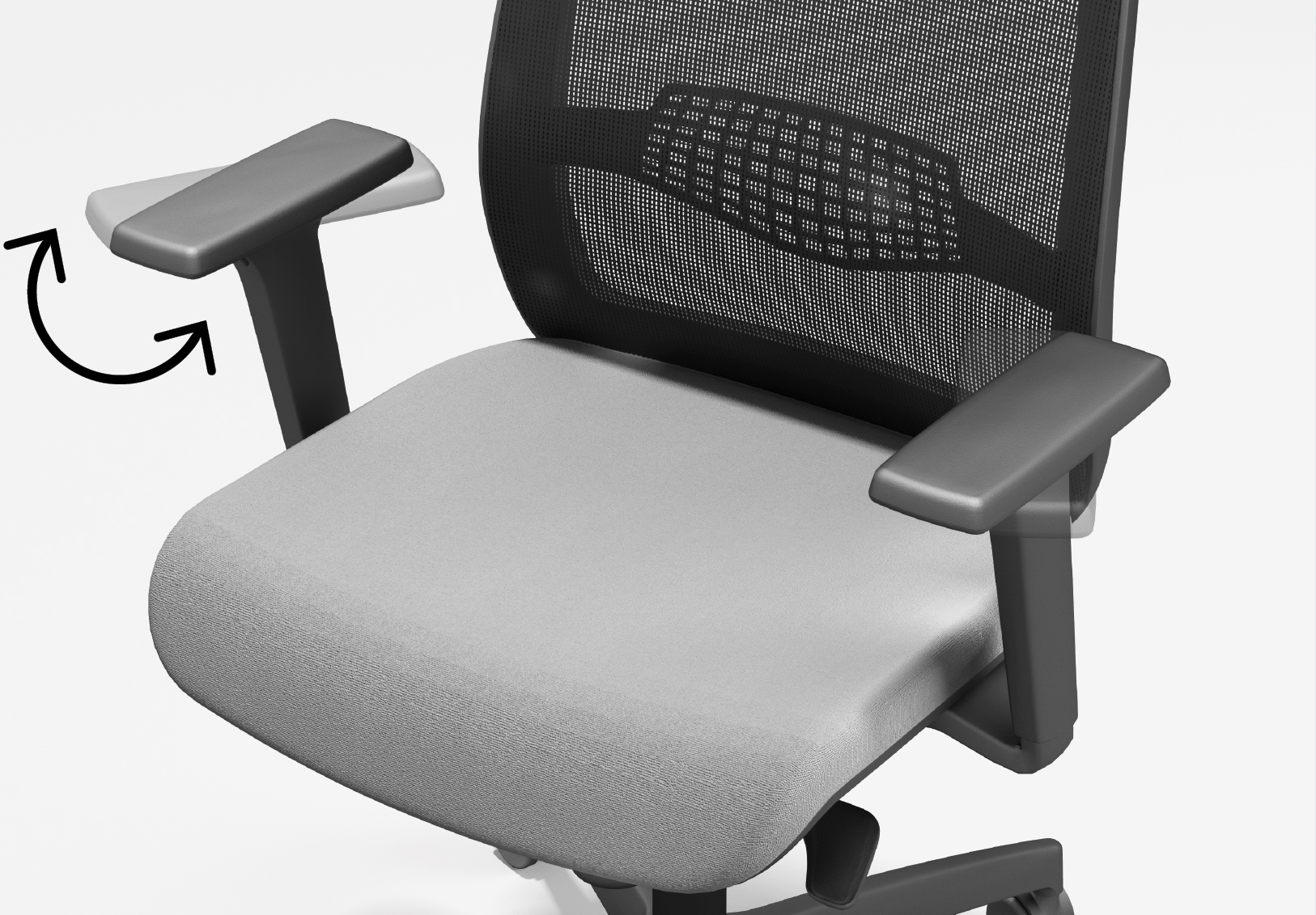 9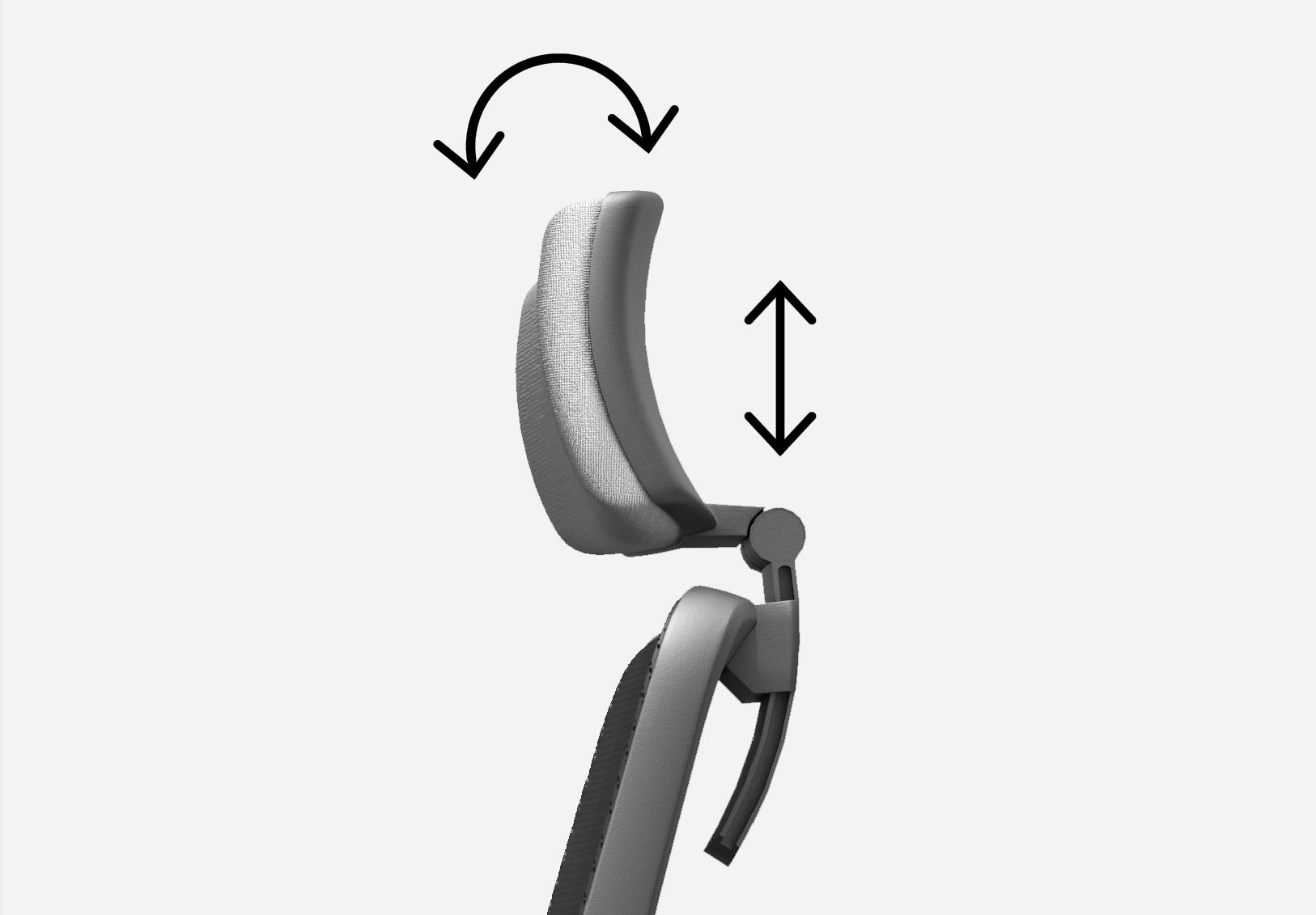 10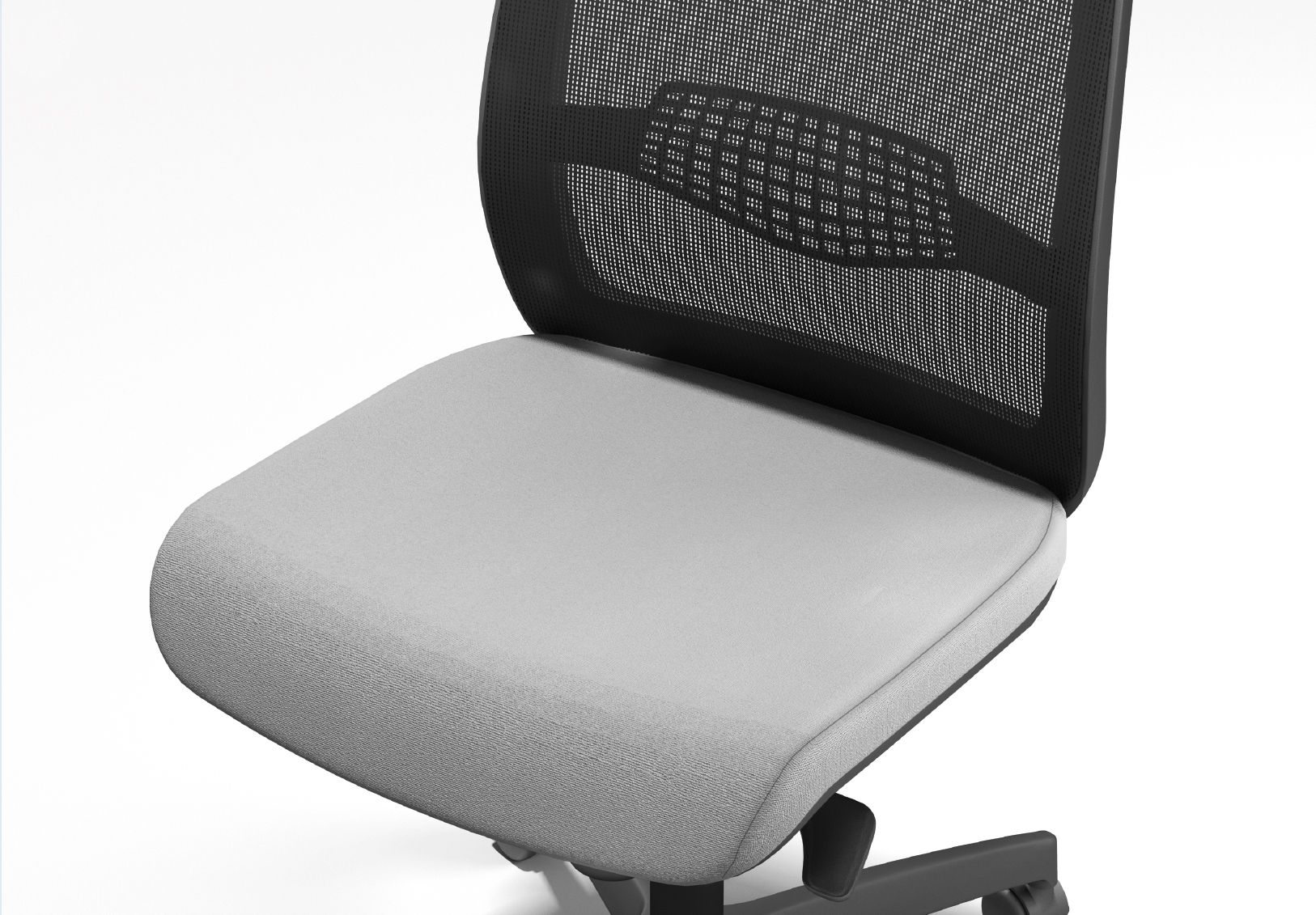 11 - Memory Foam
Models
measurements in centimetres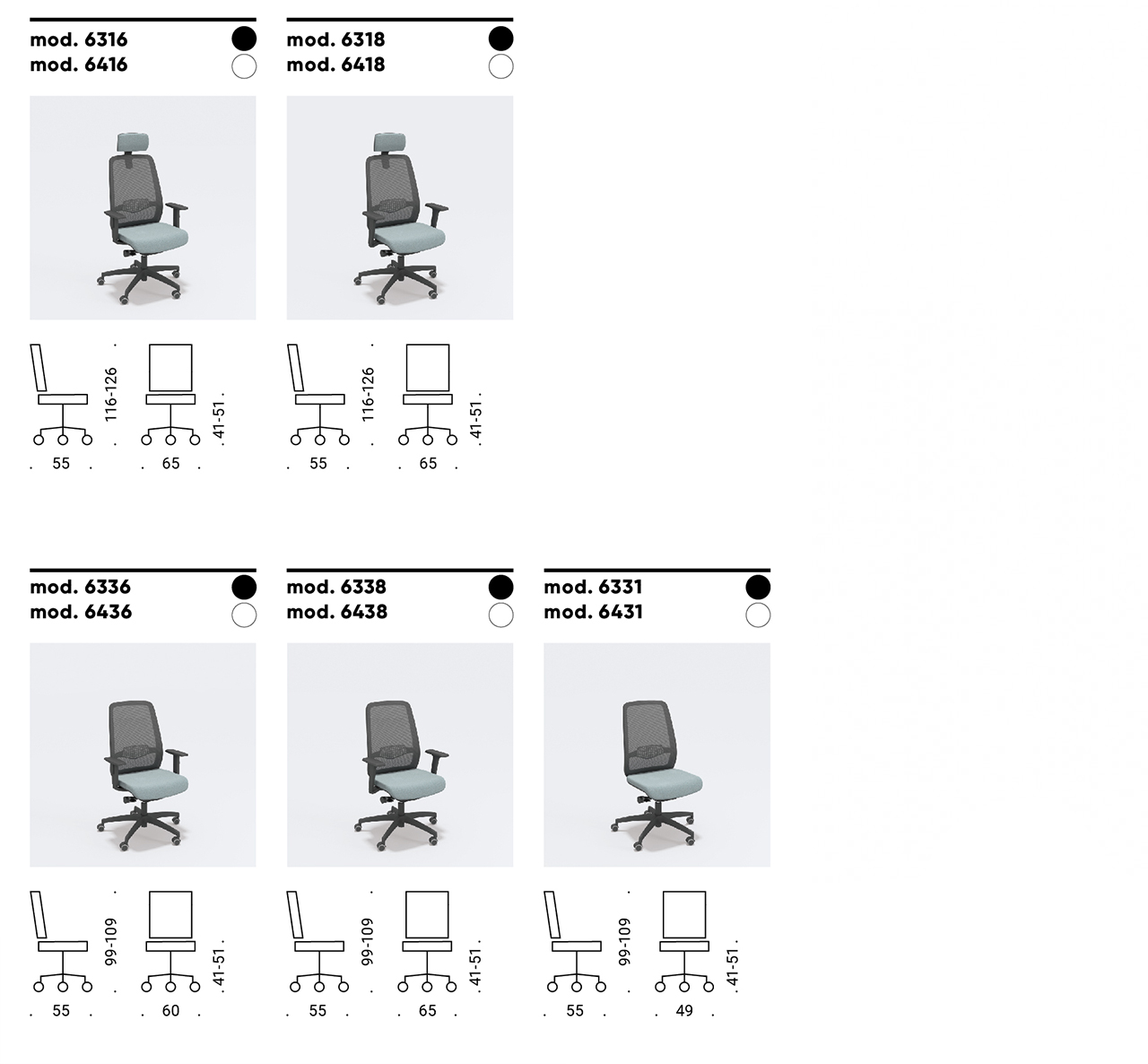 We are the only Italian company offering a 7-year warranty on our products.
Please contact the Quality and Environment​​​​​​​ office for information on the certificates available on the series.