Zero7 Elegant
A refined, fully-upholstered backrest and a multi-adjustable headrest are the defining features of the Zero7 Elegant model, which completes the Zero7 line.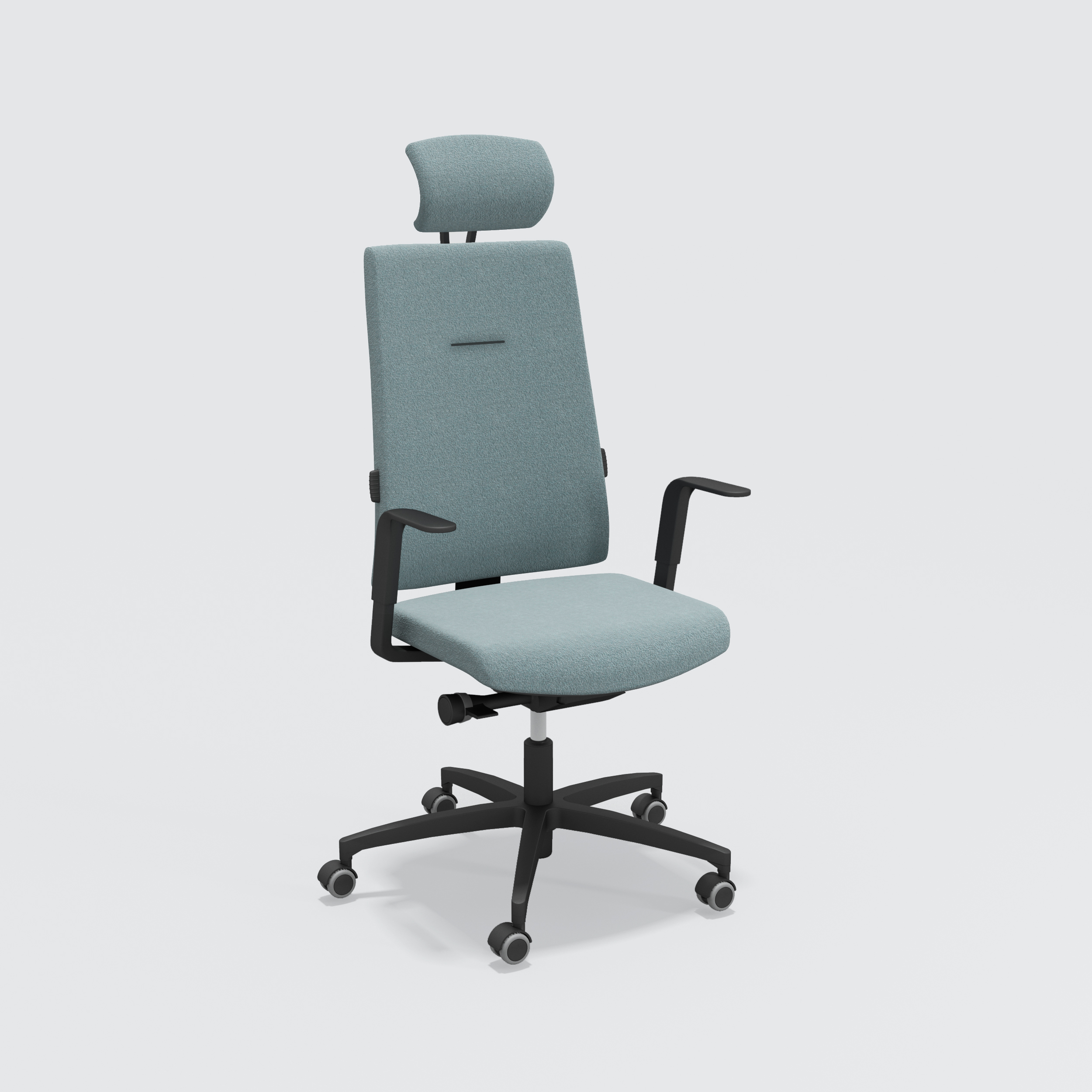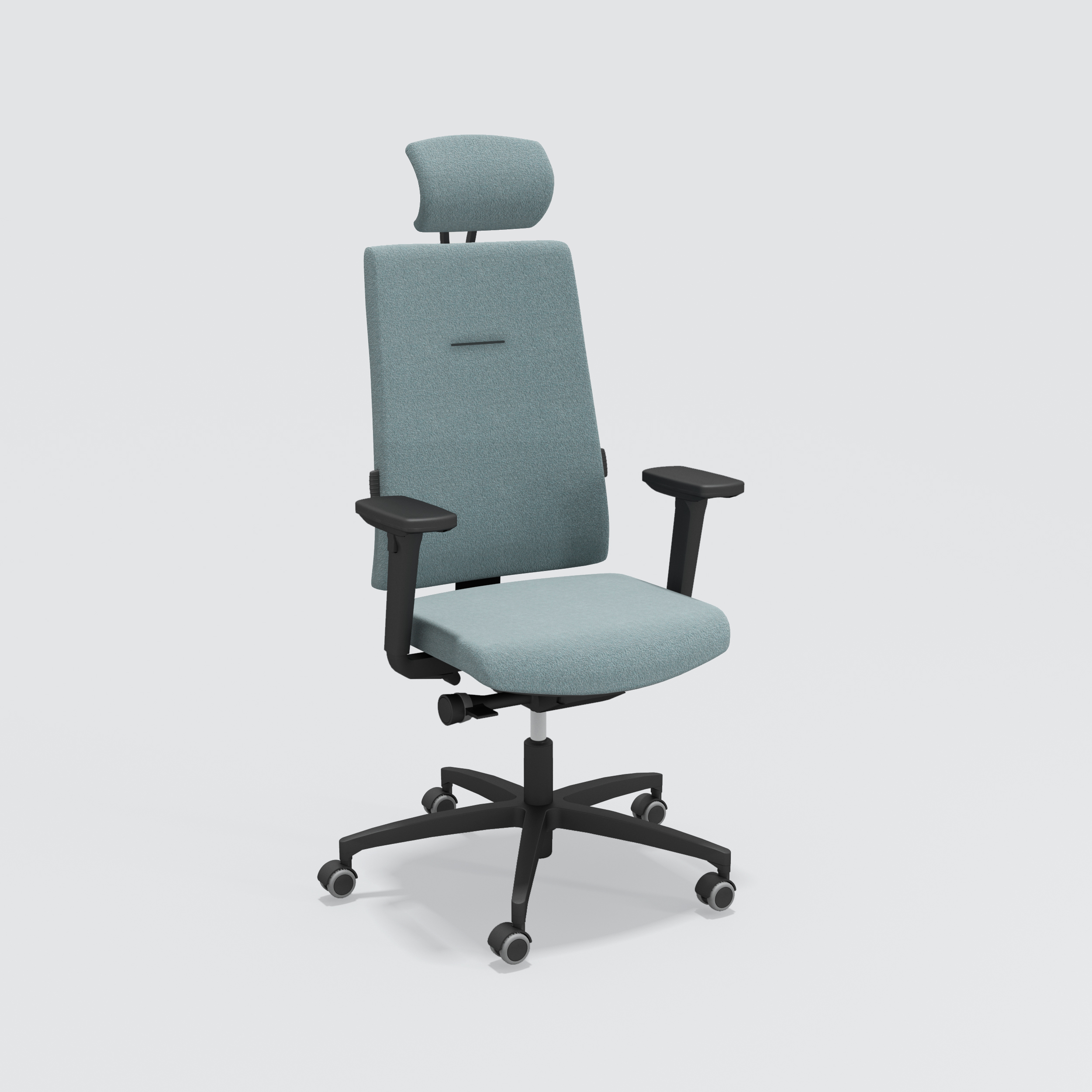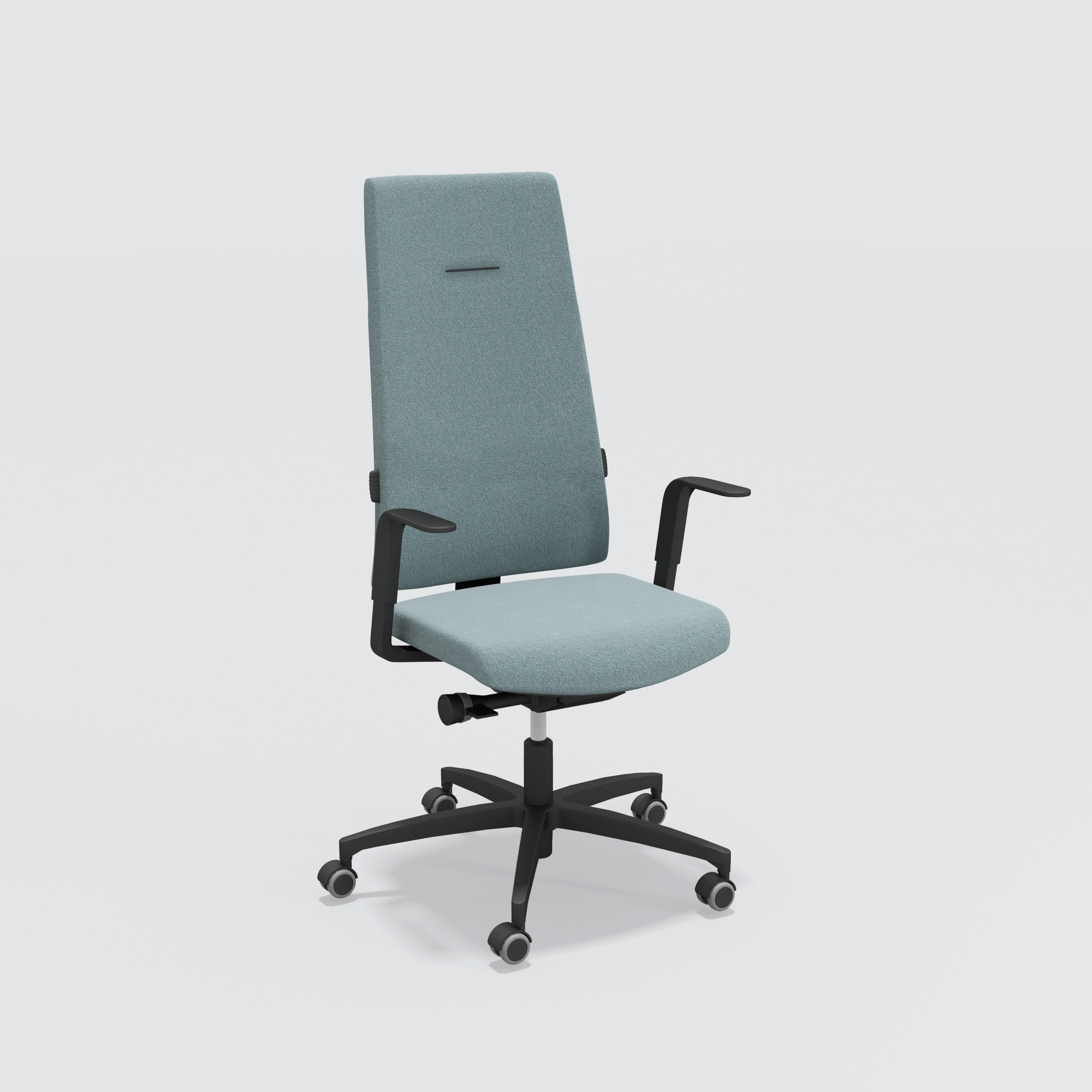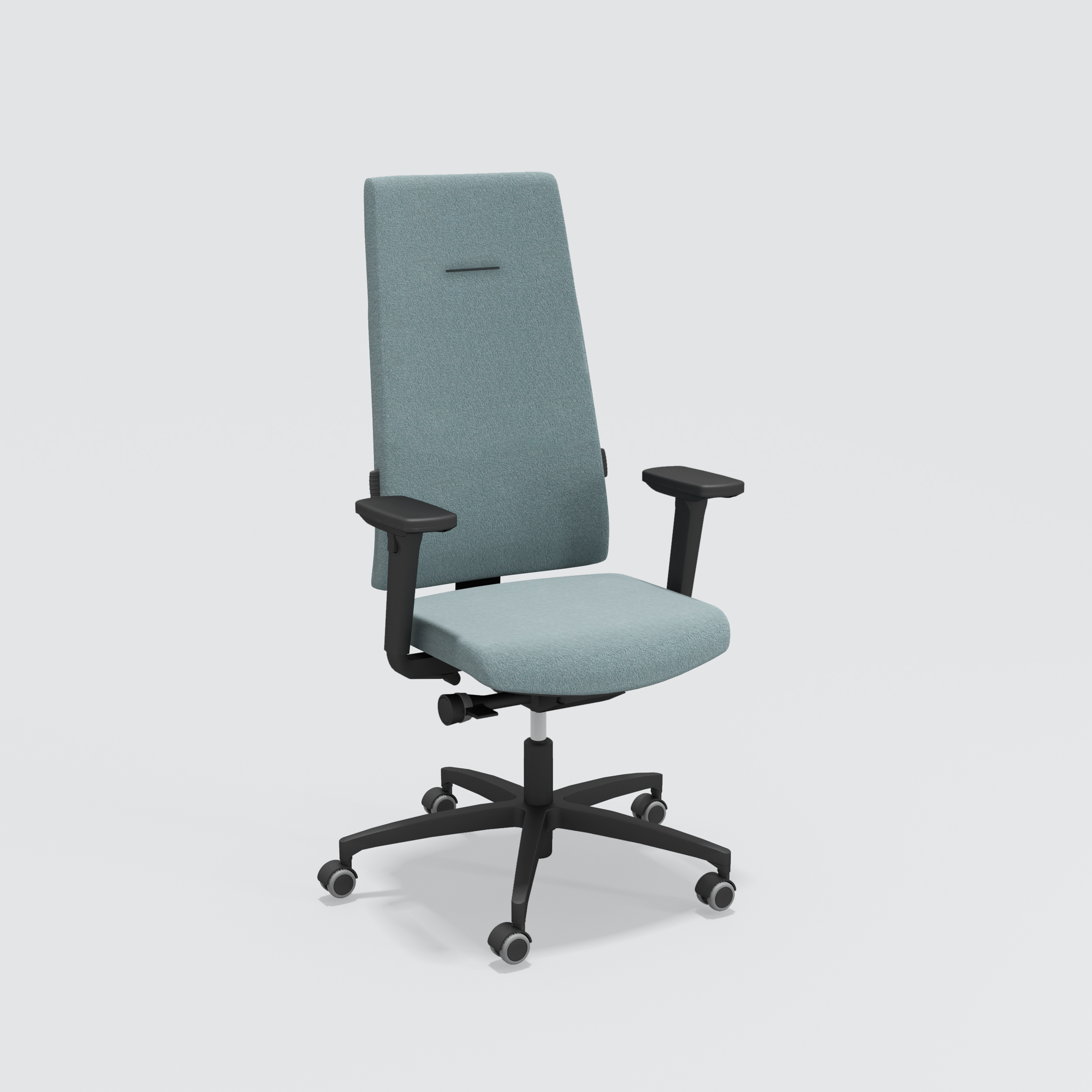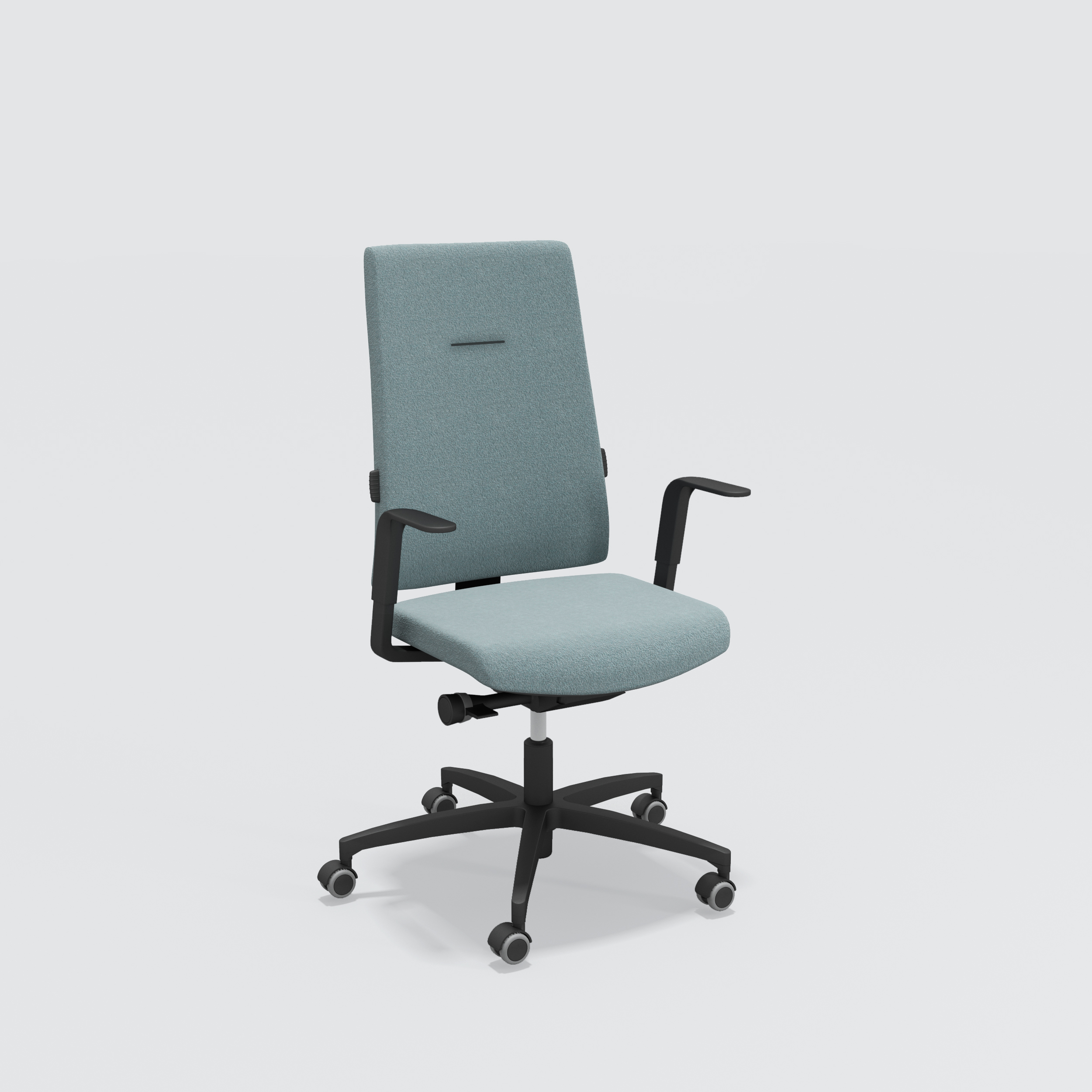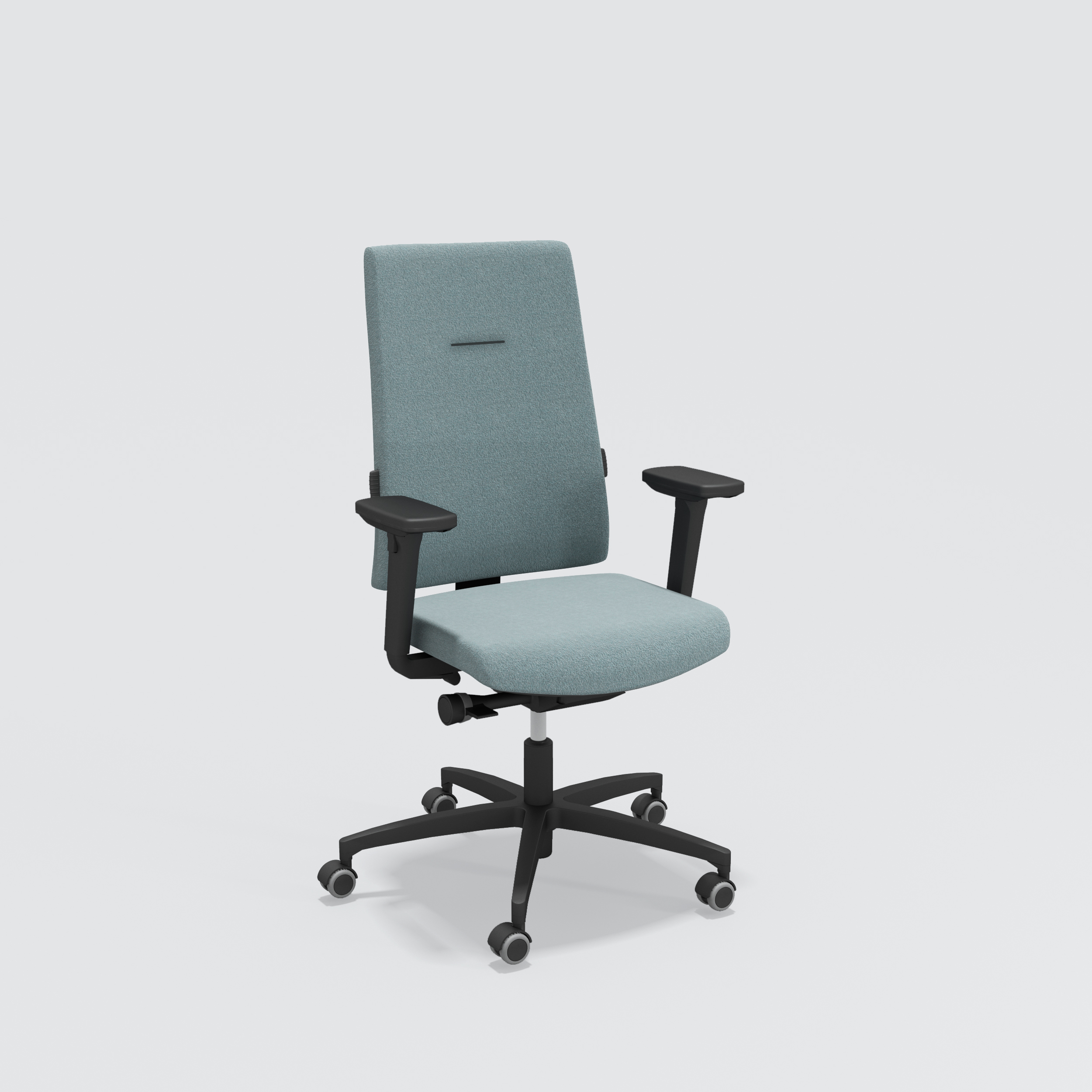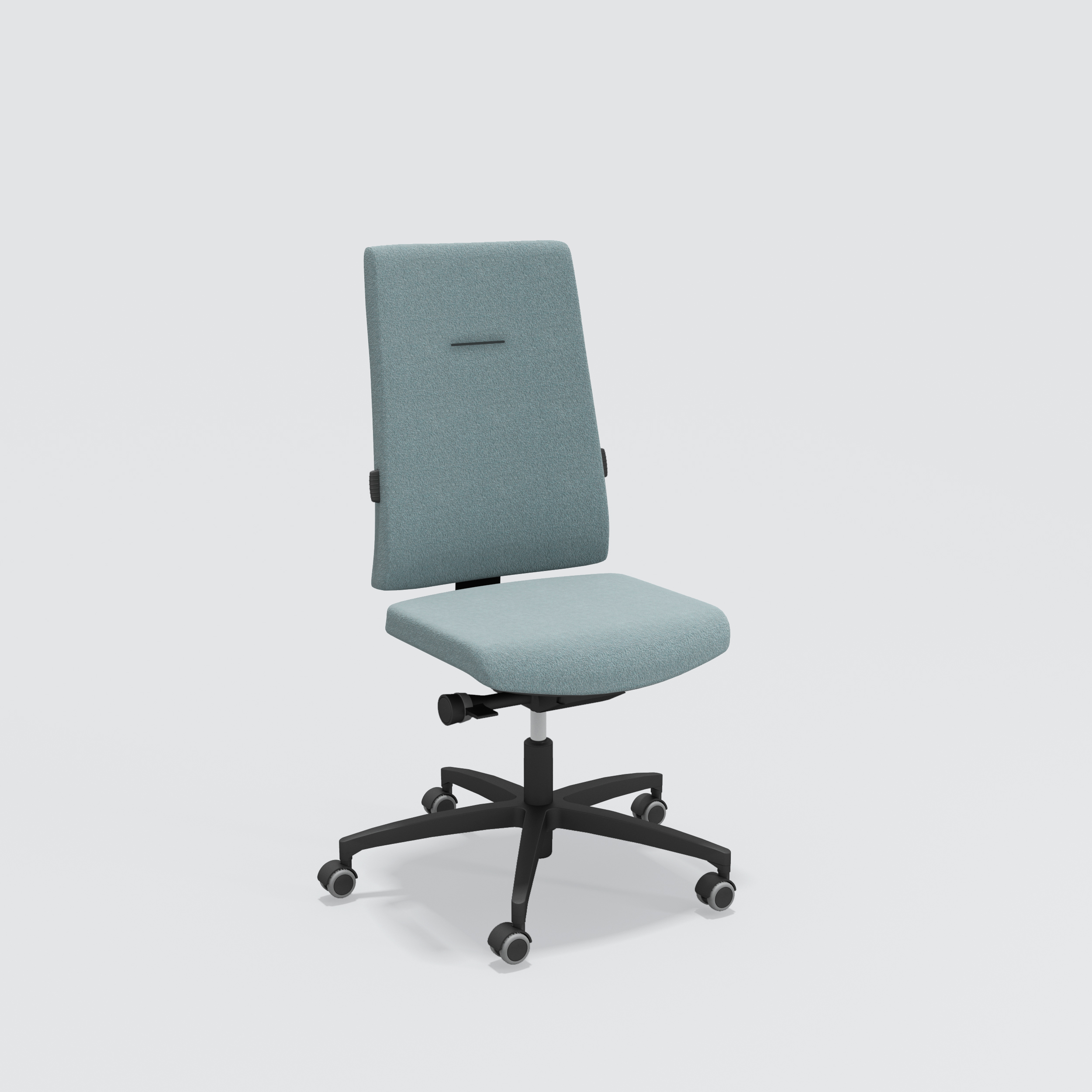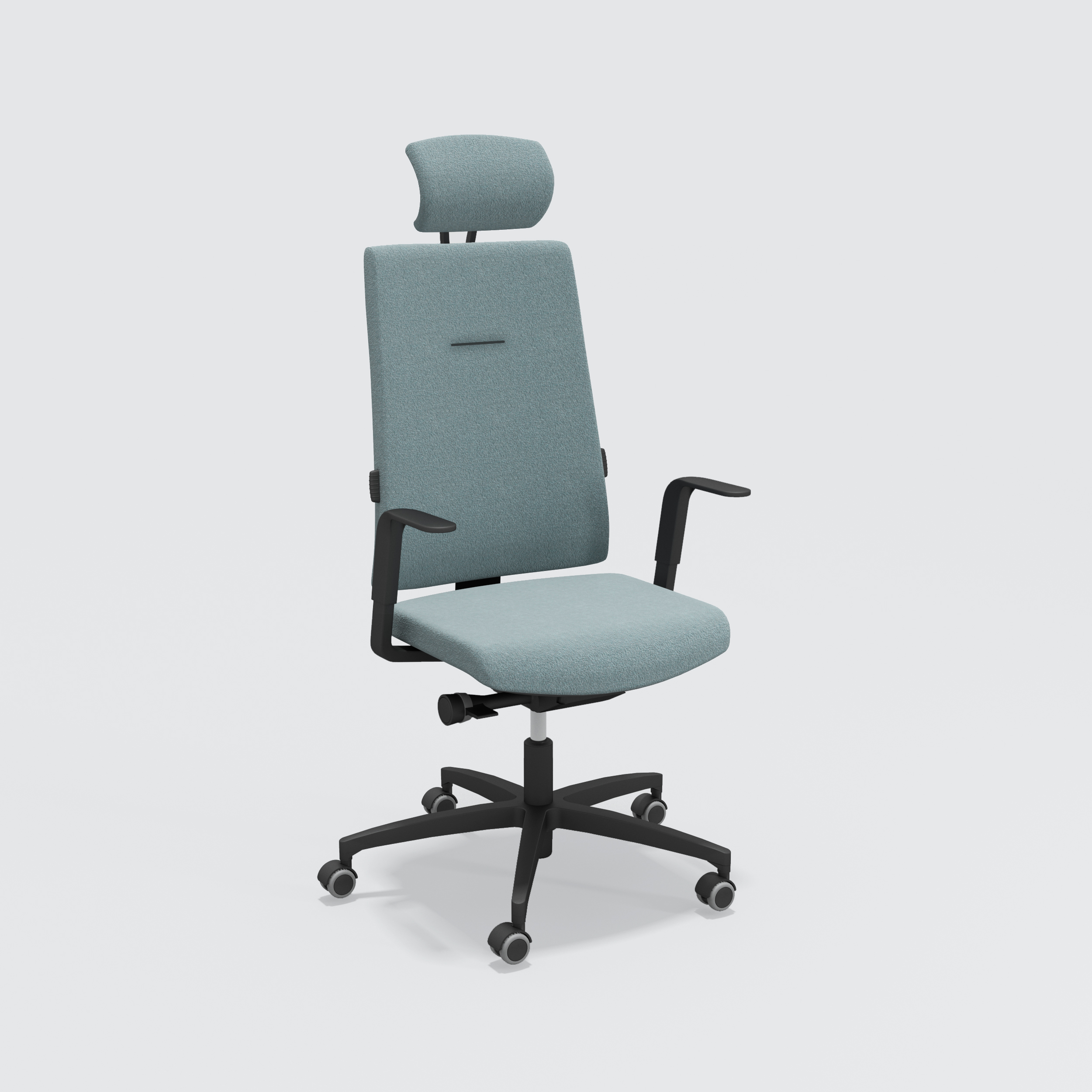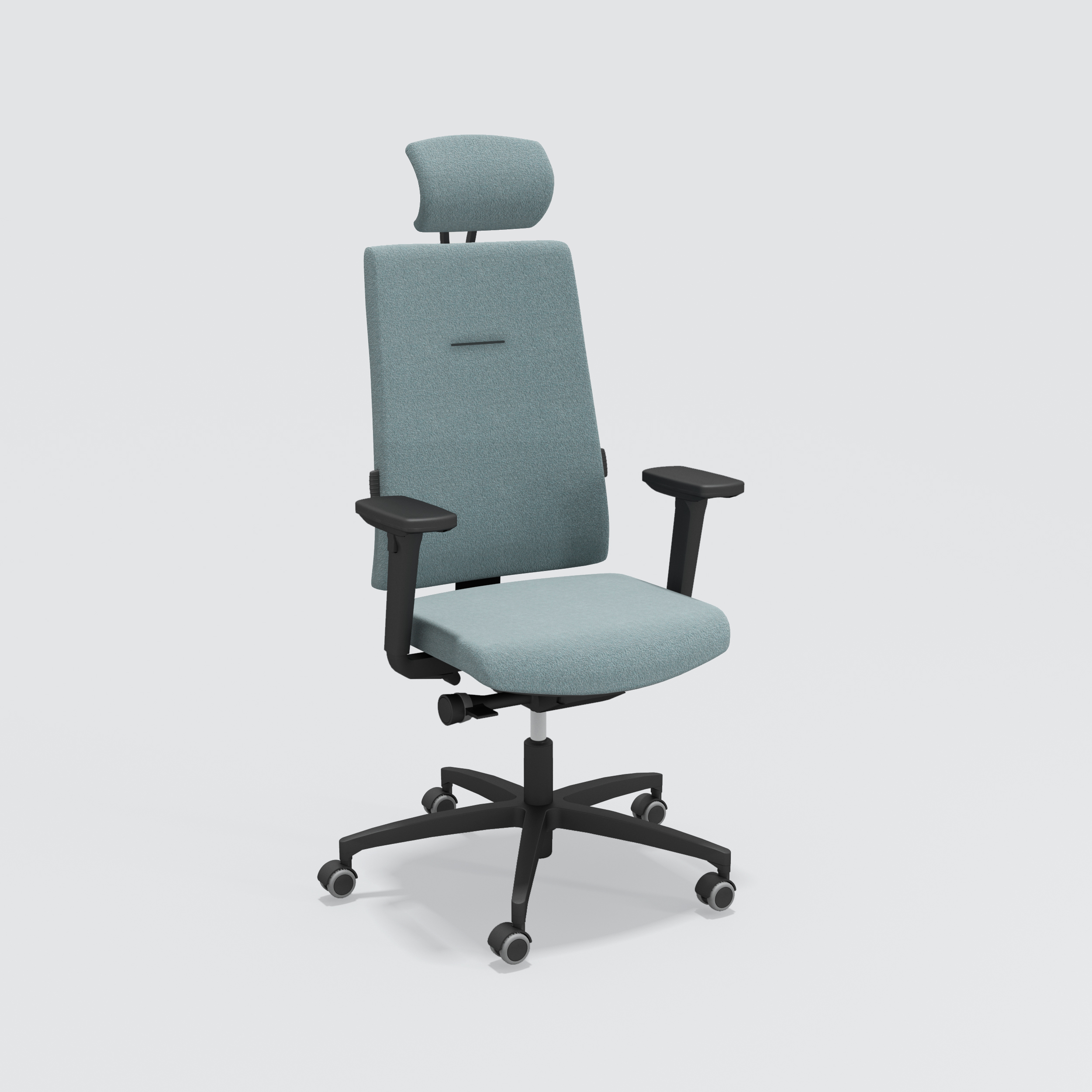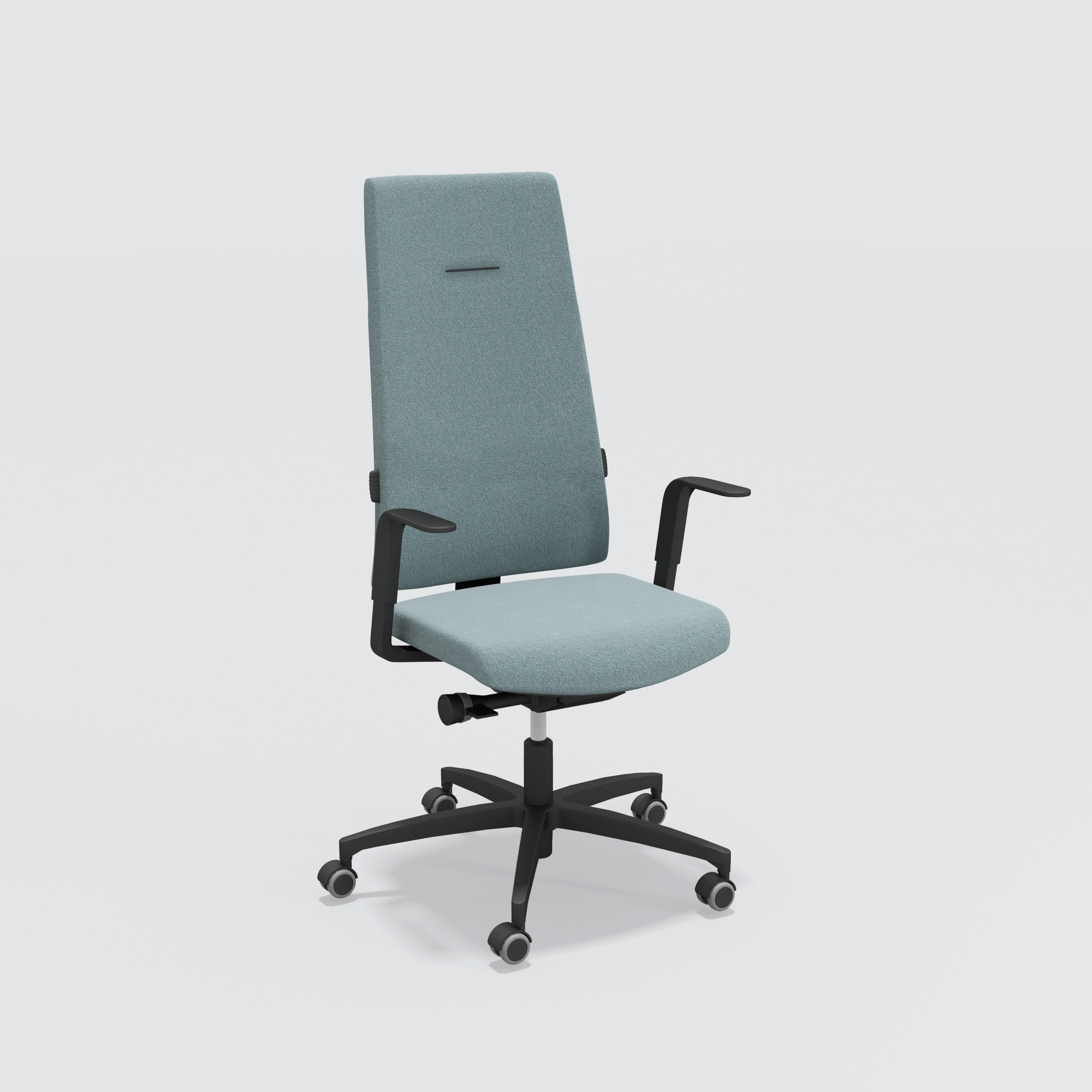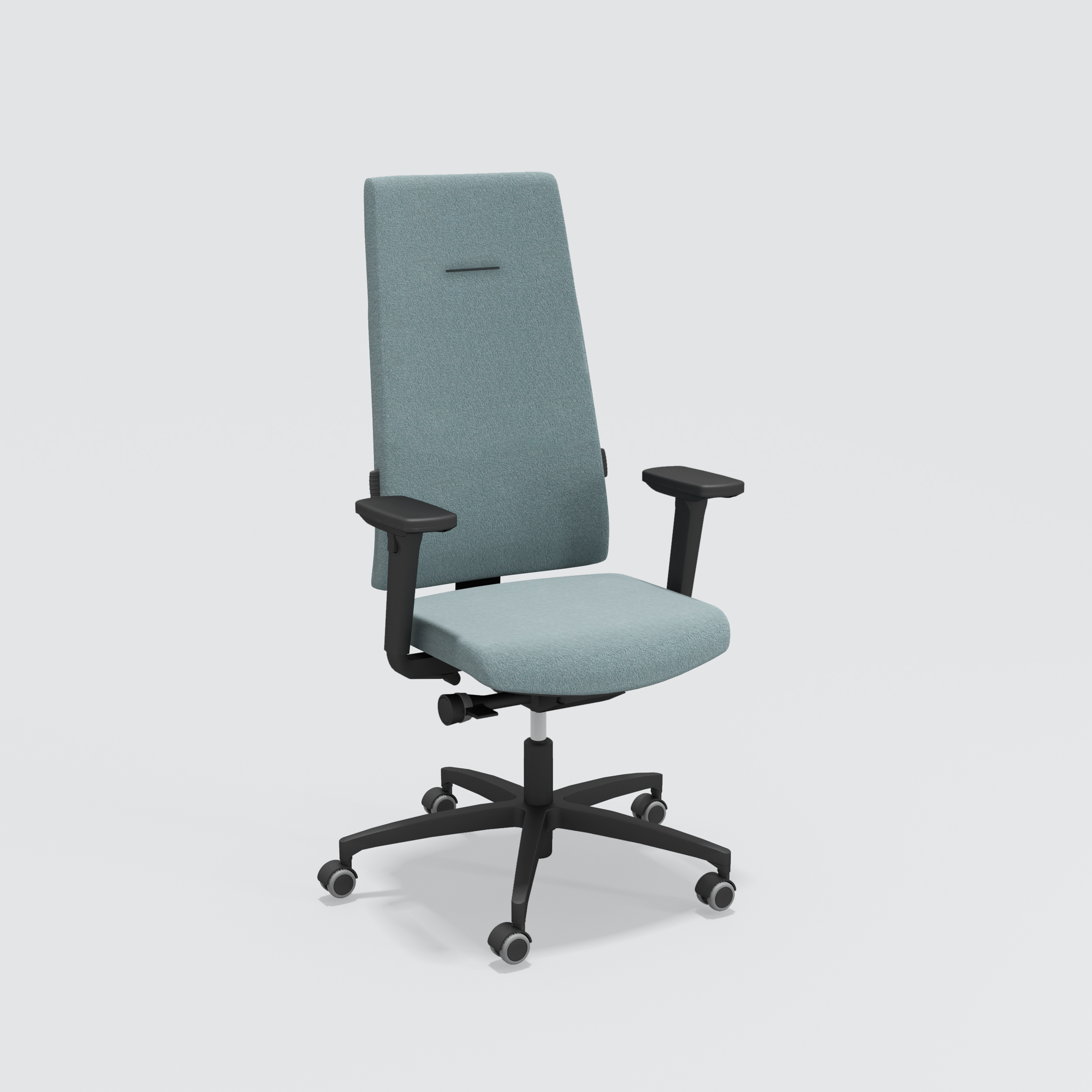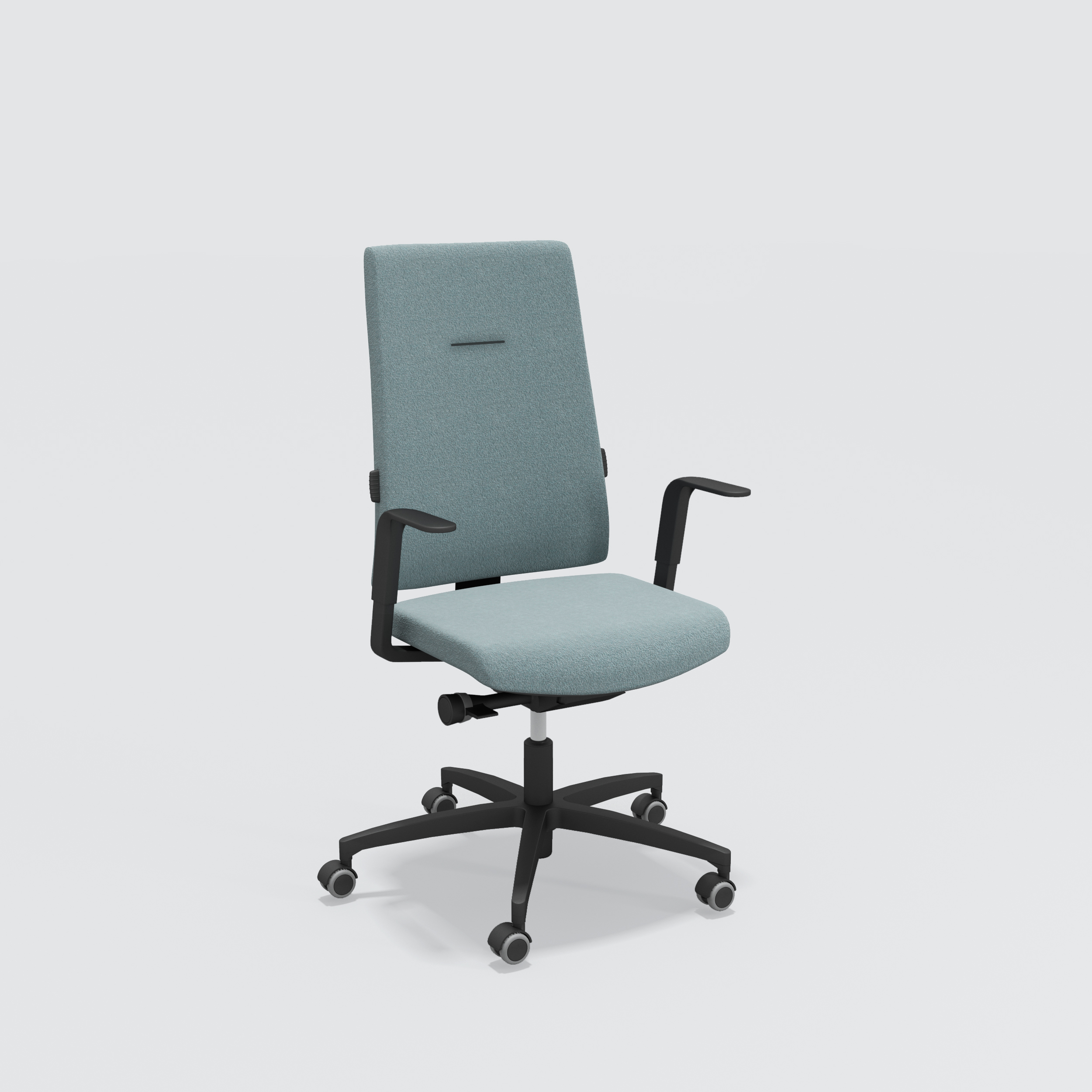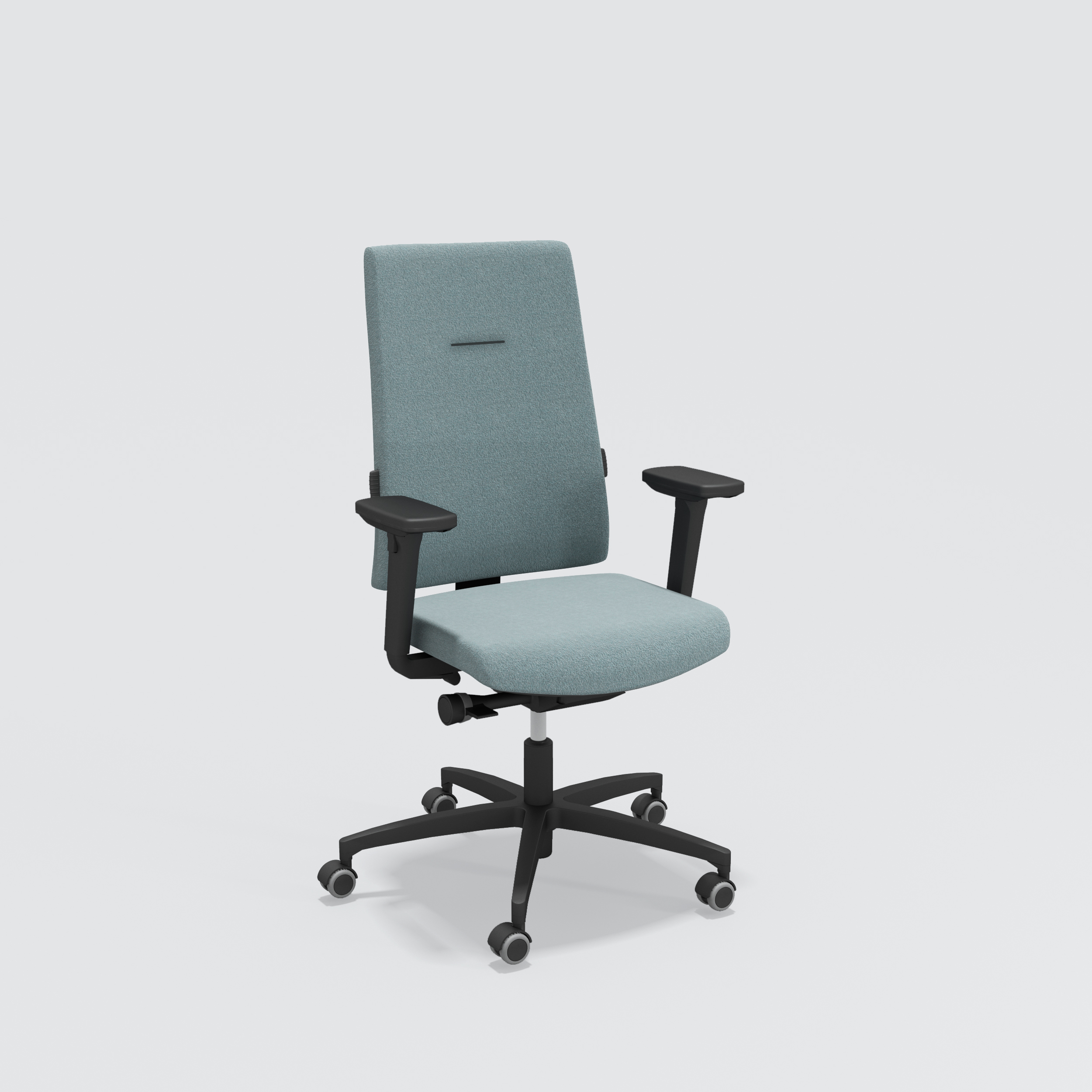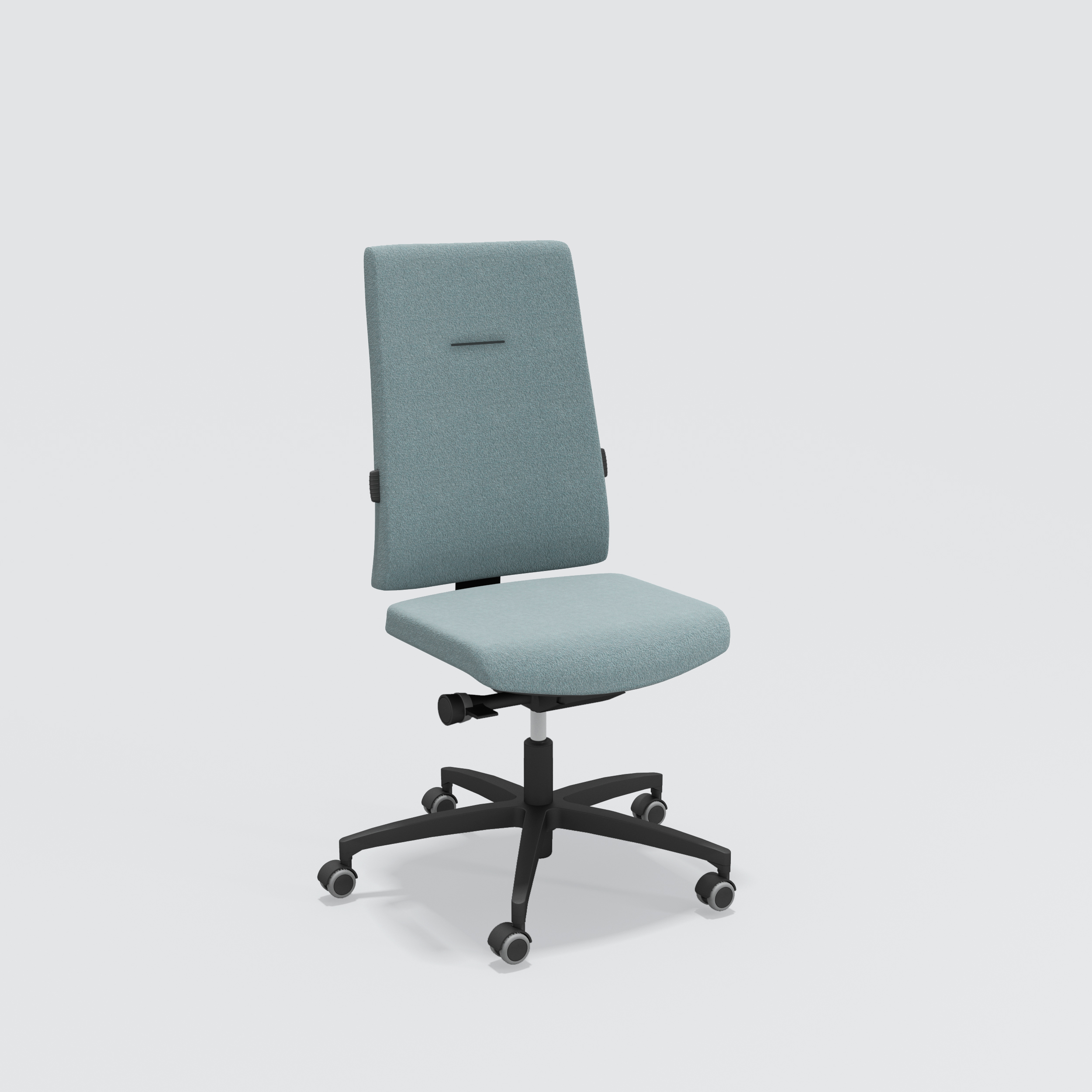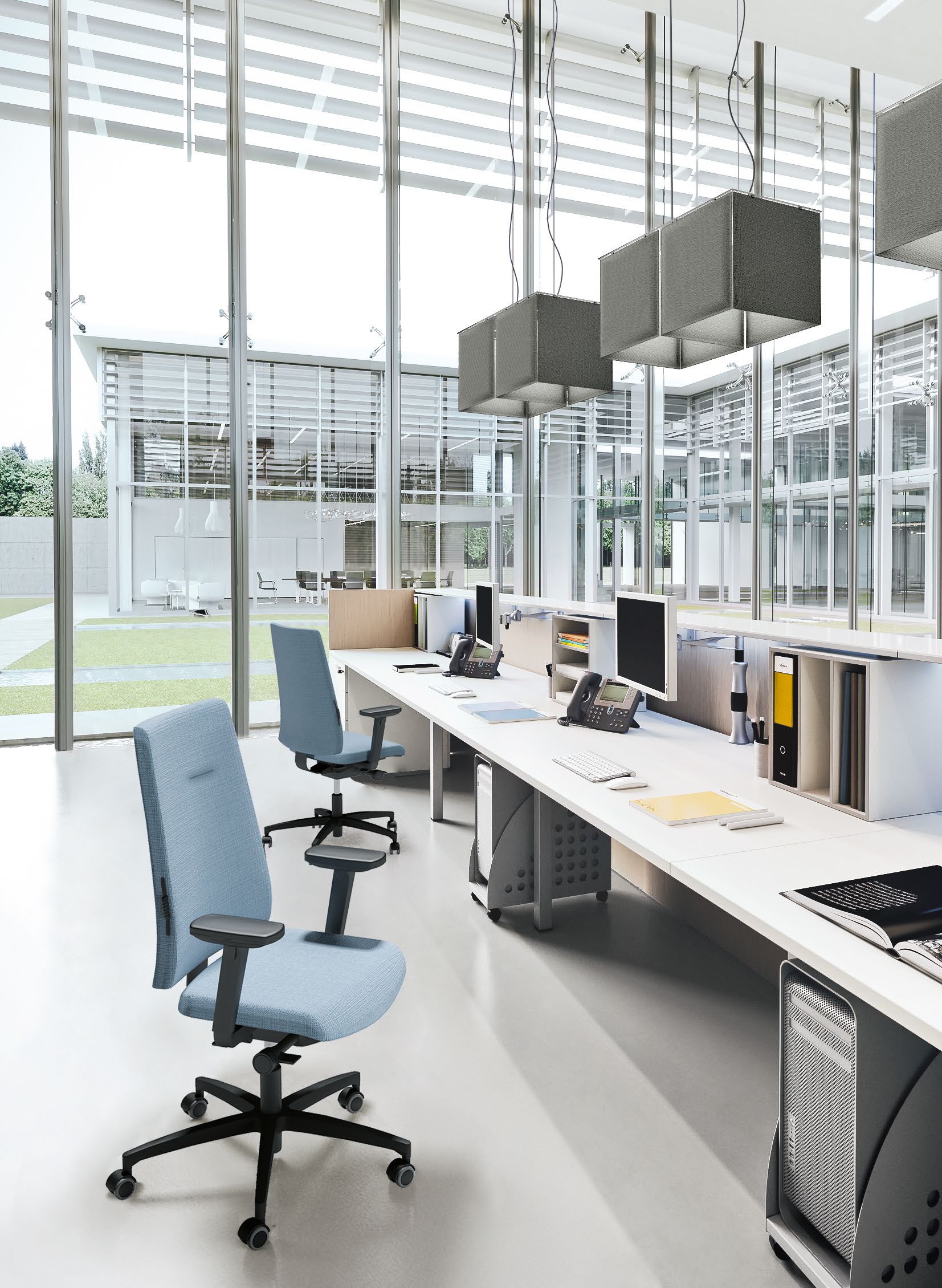 Zero7 Elegant
task chair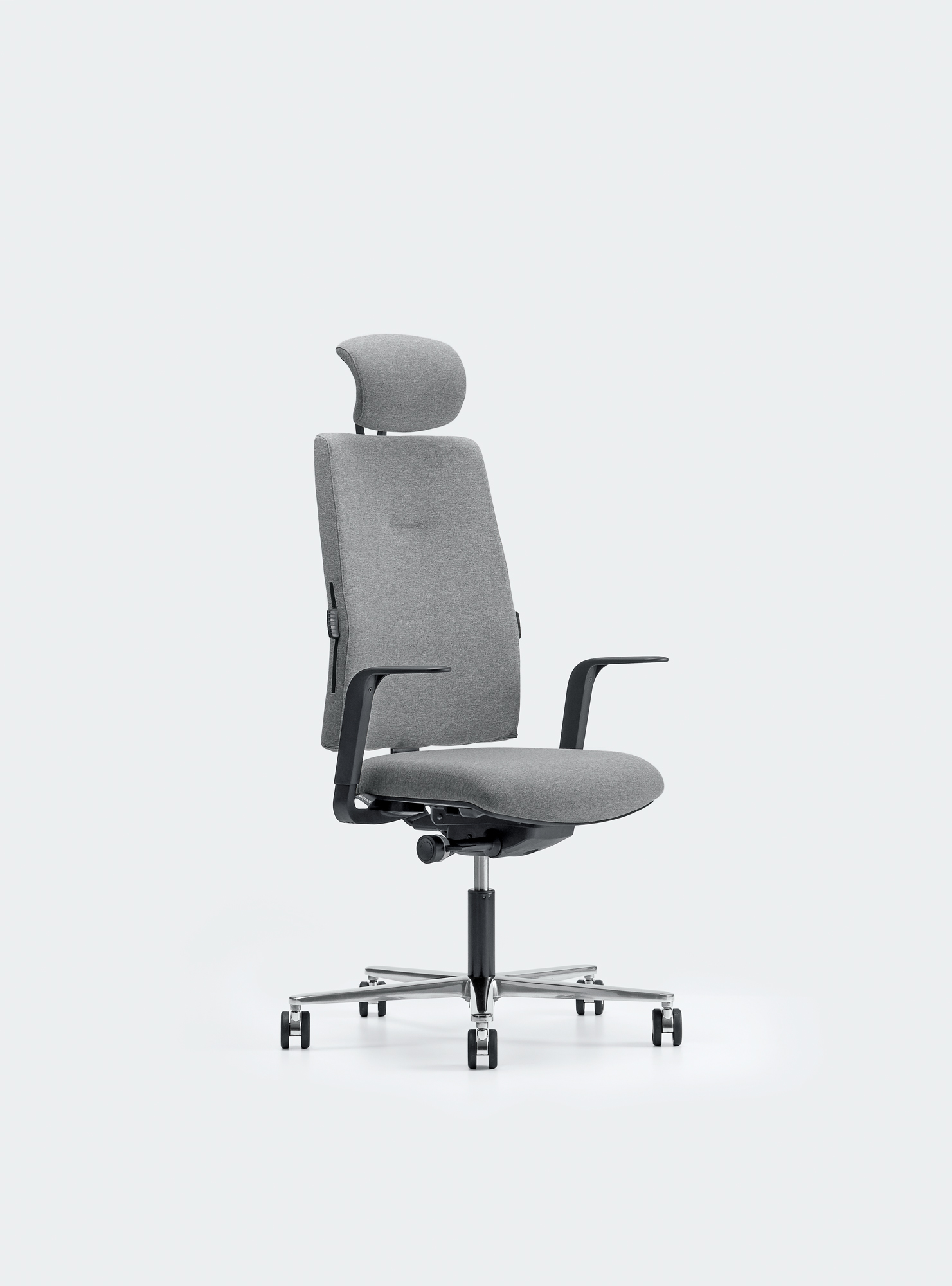 Zero7 Elegant
detail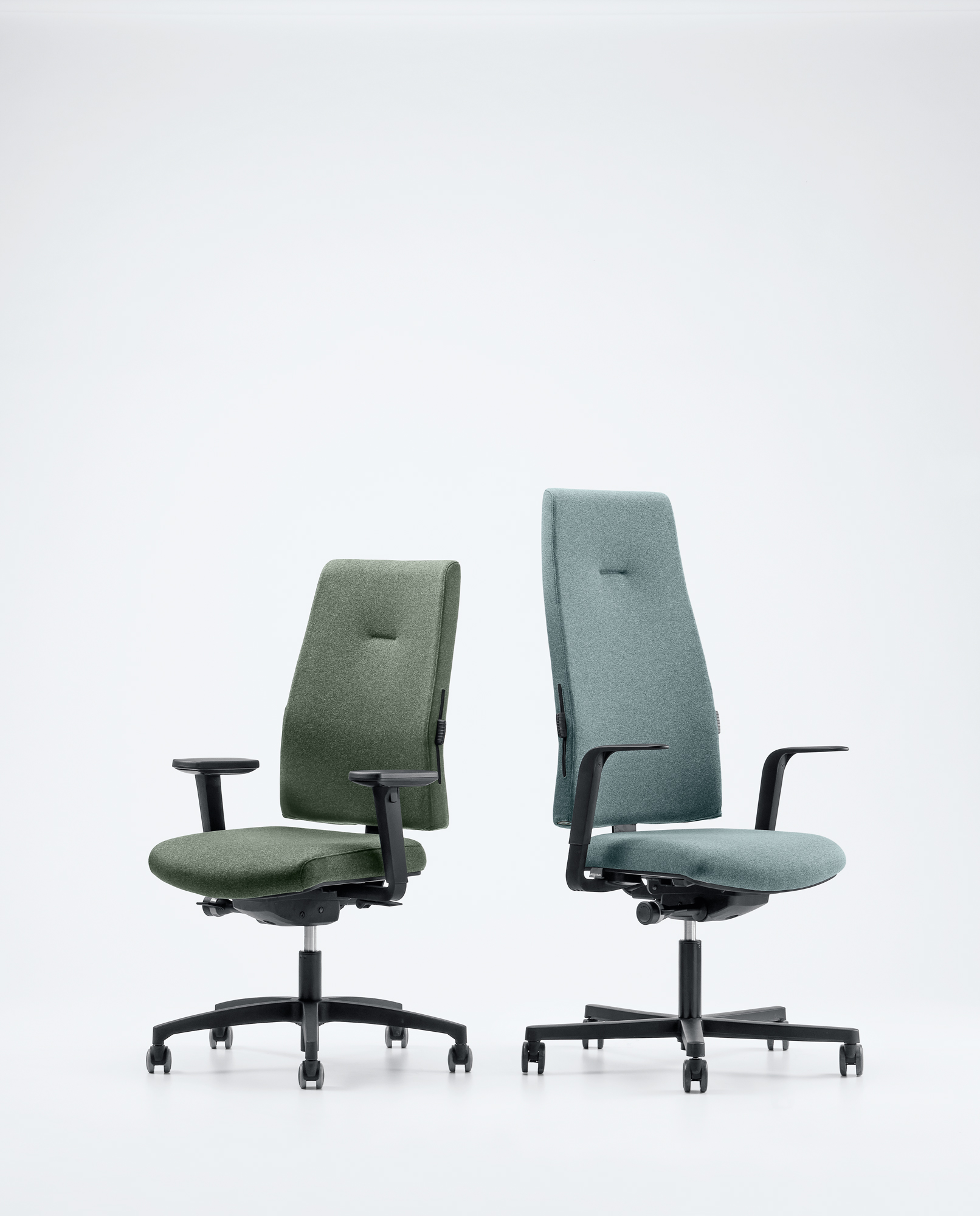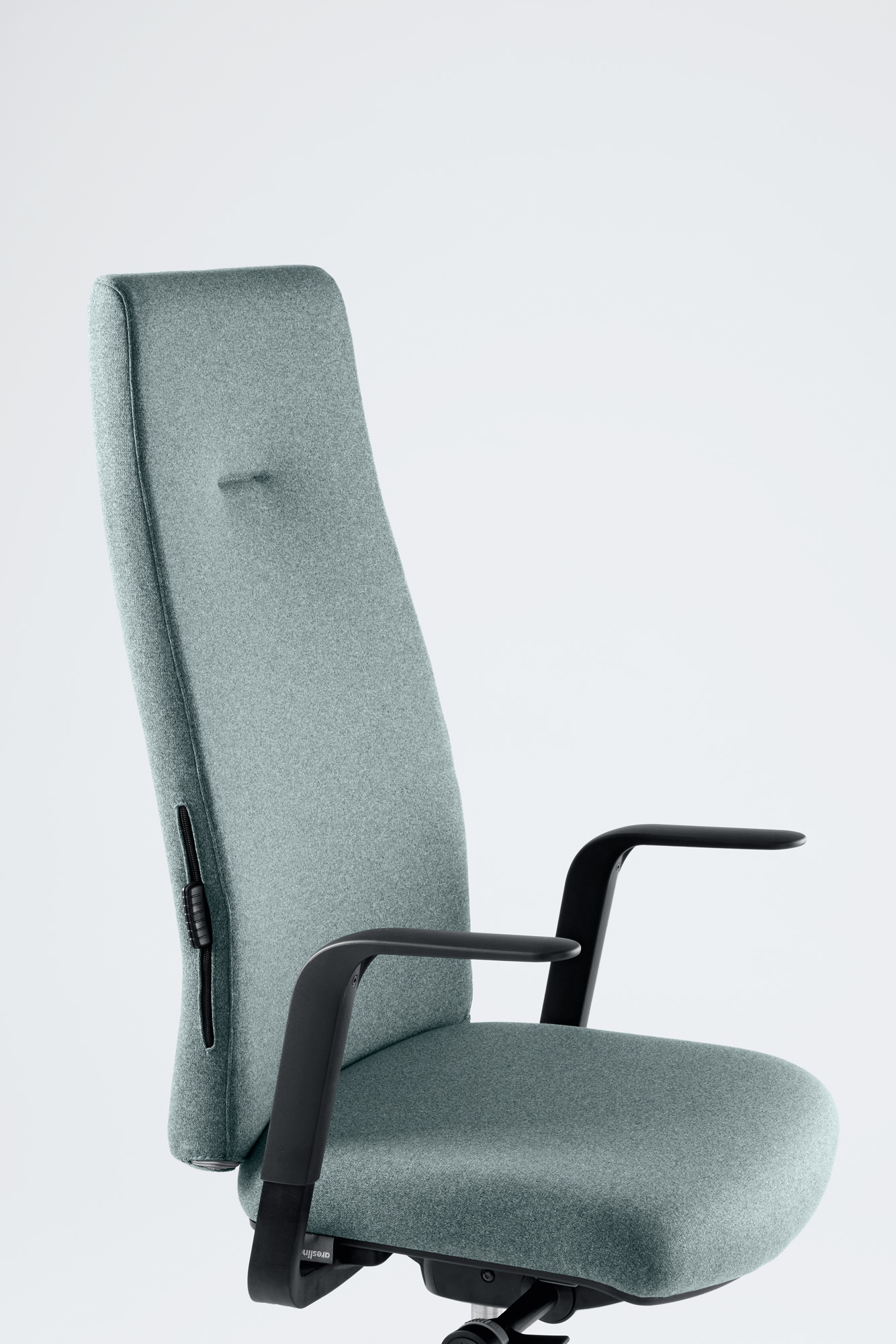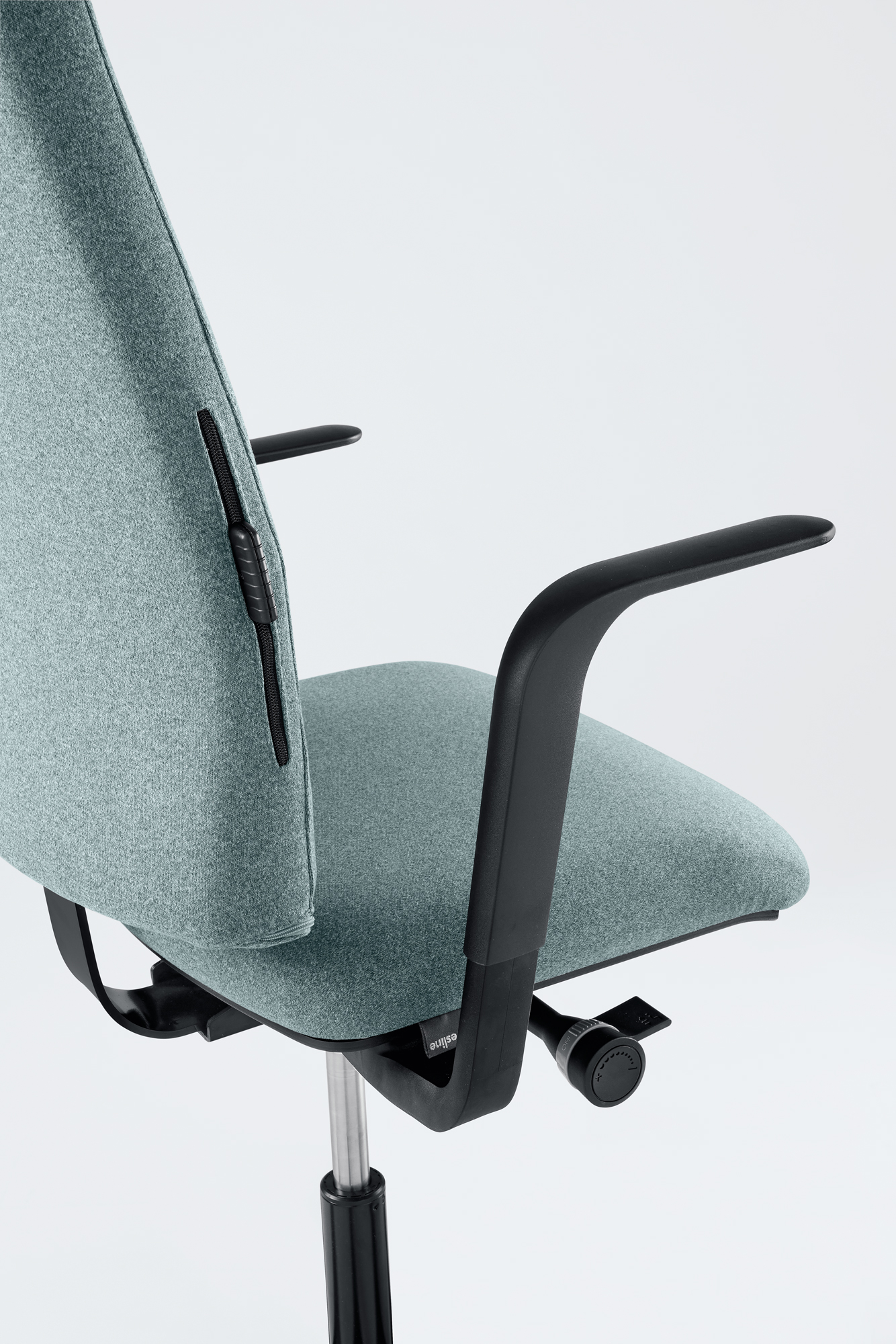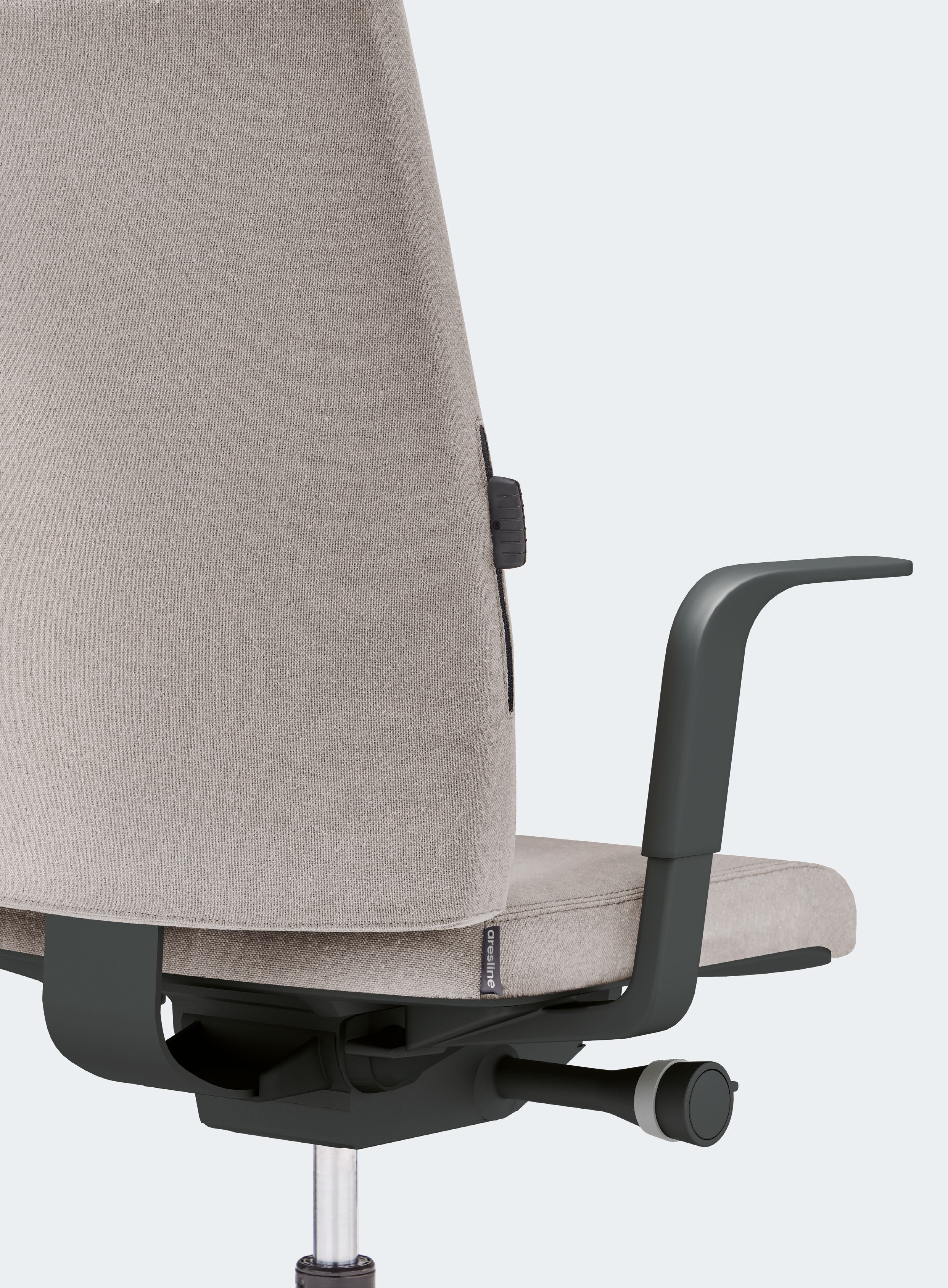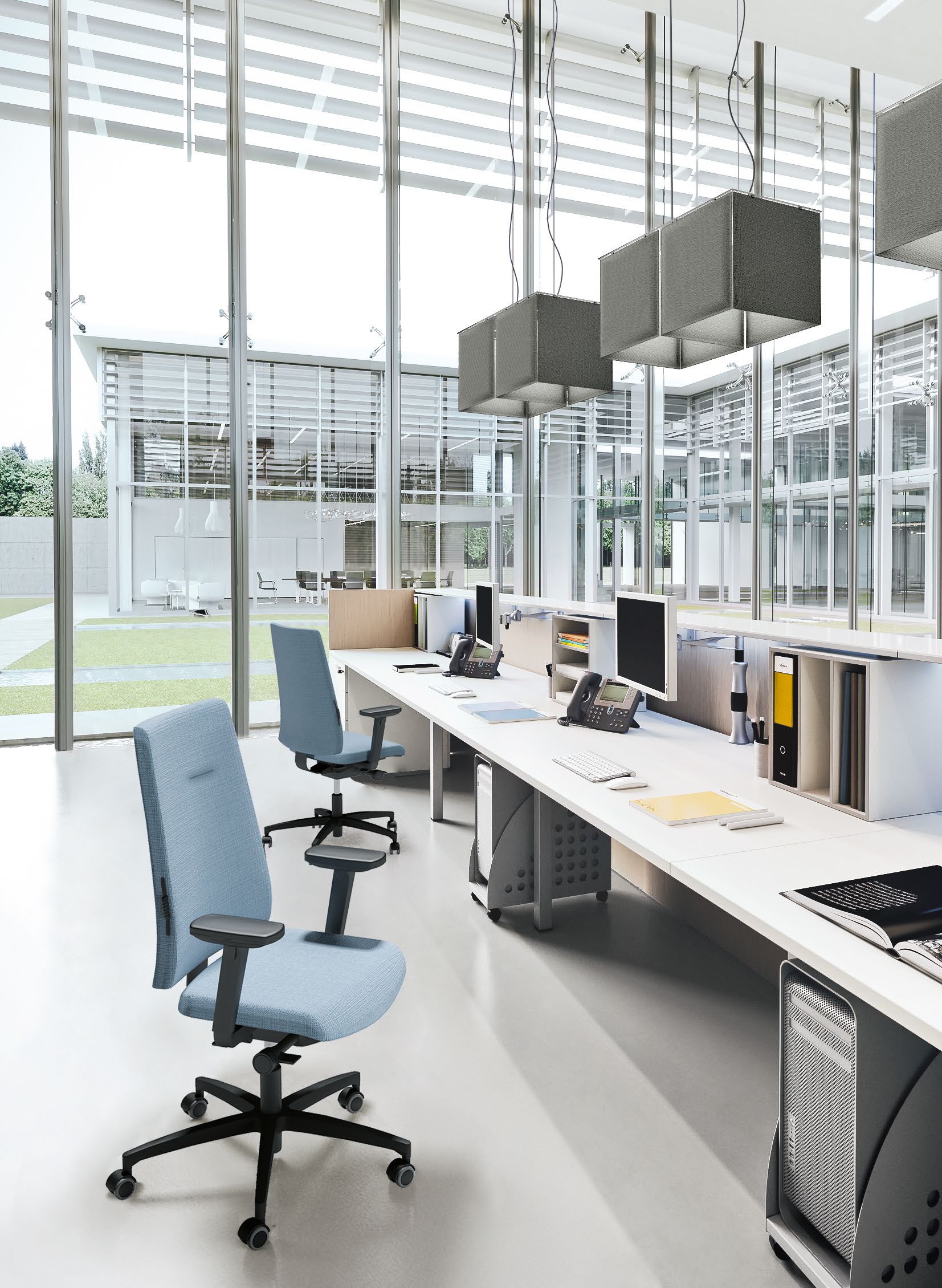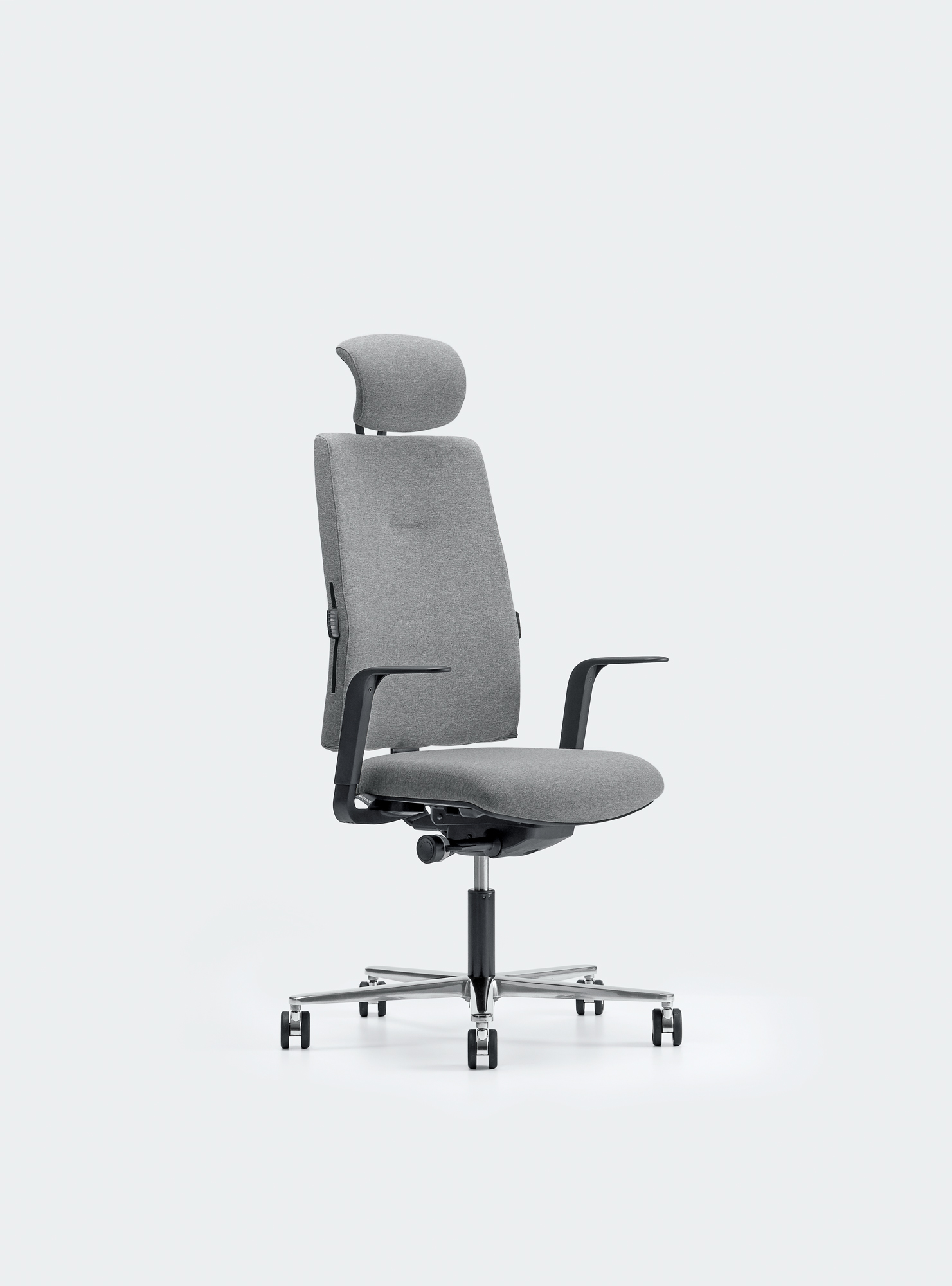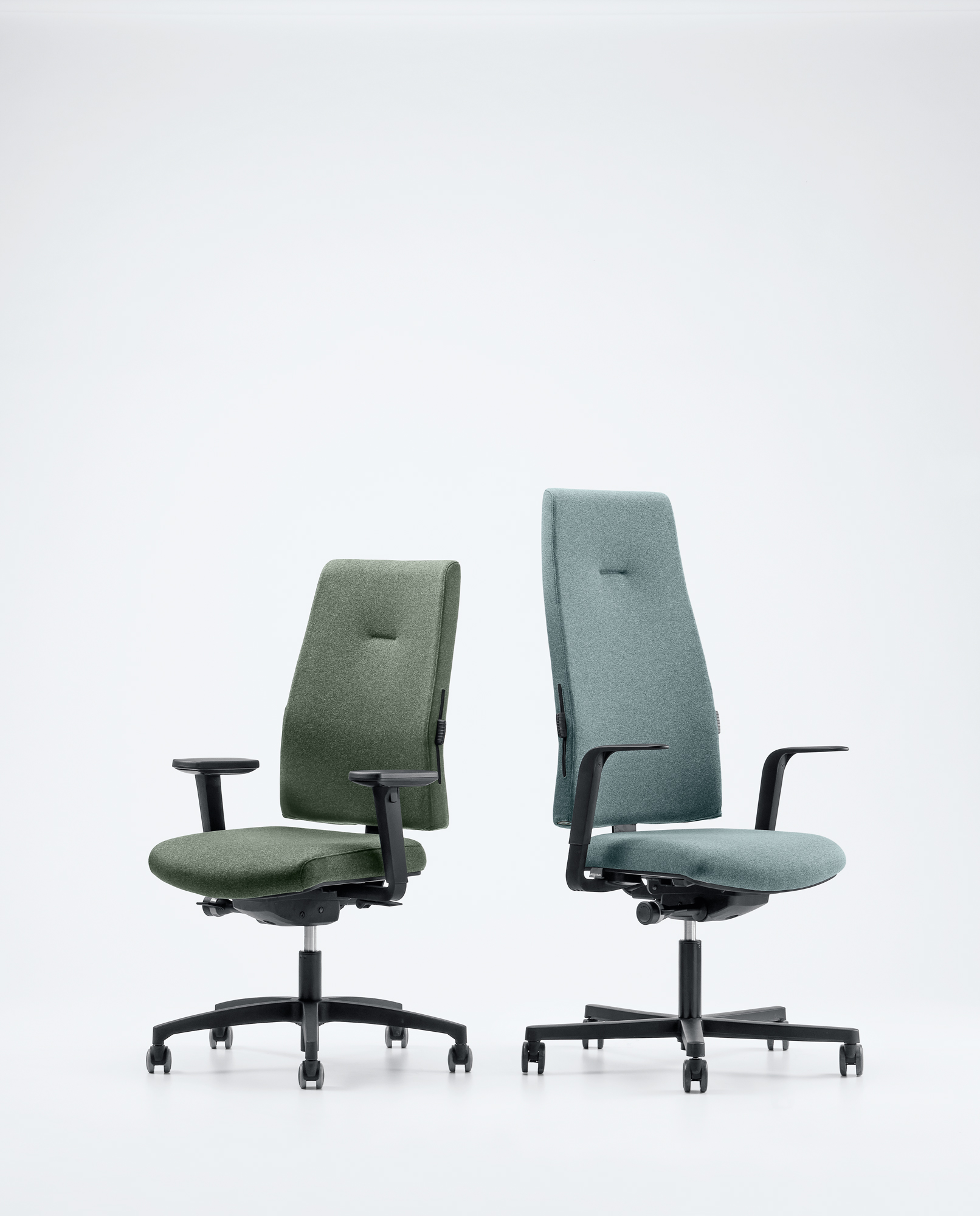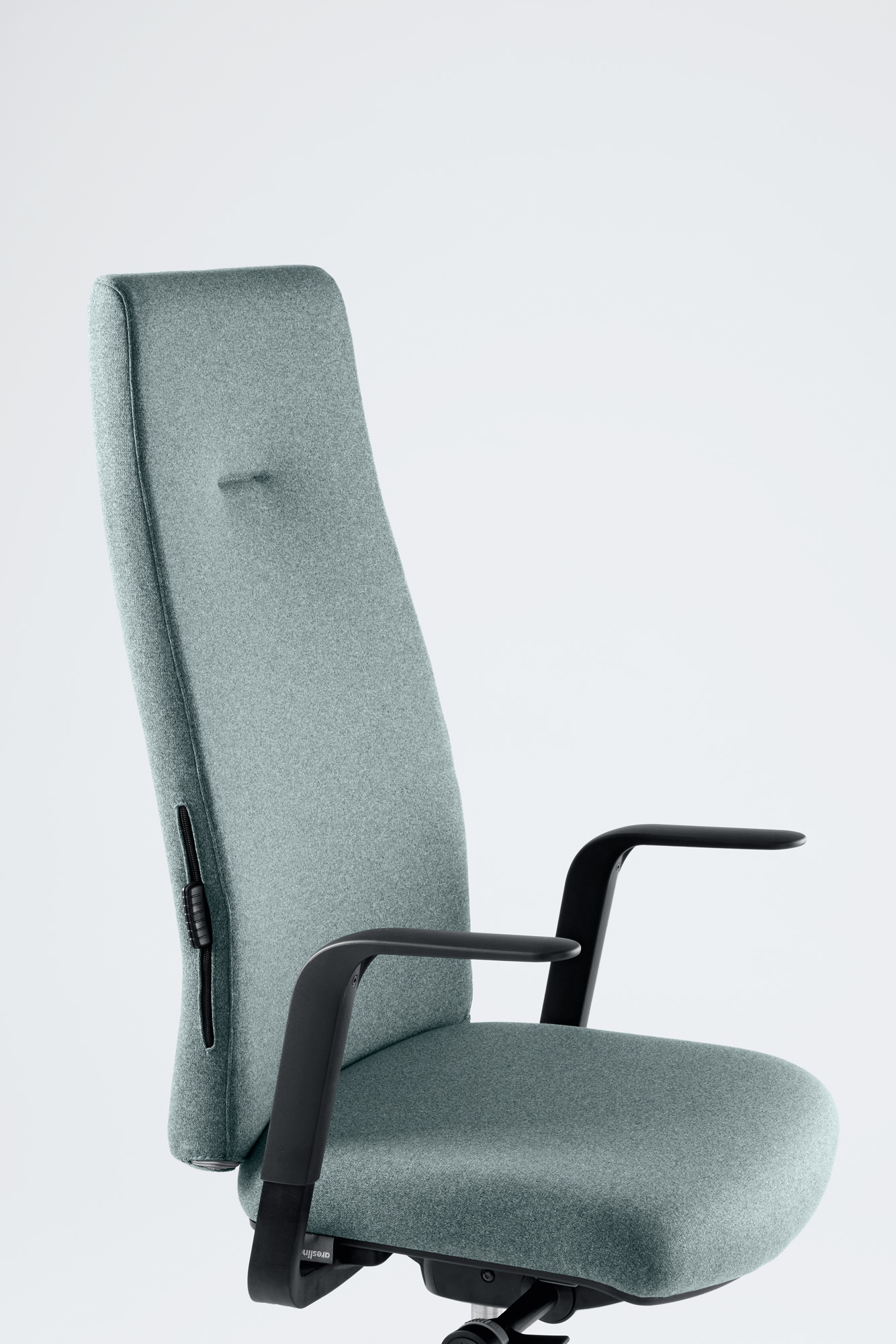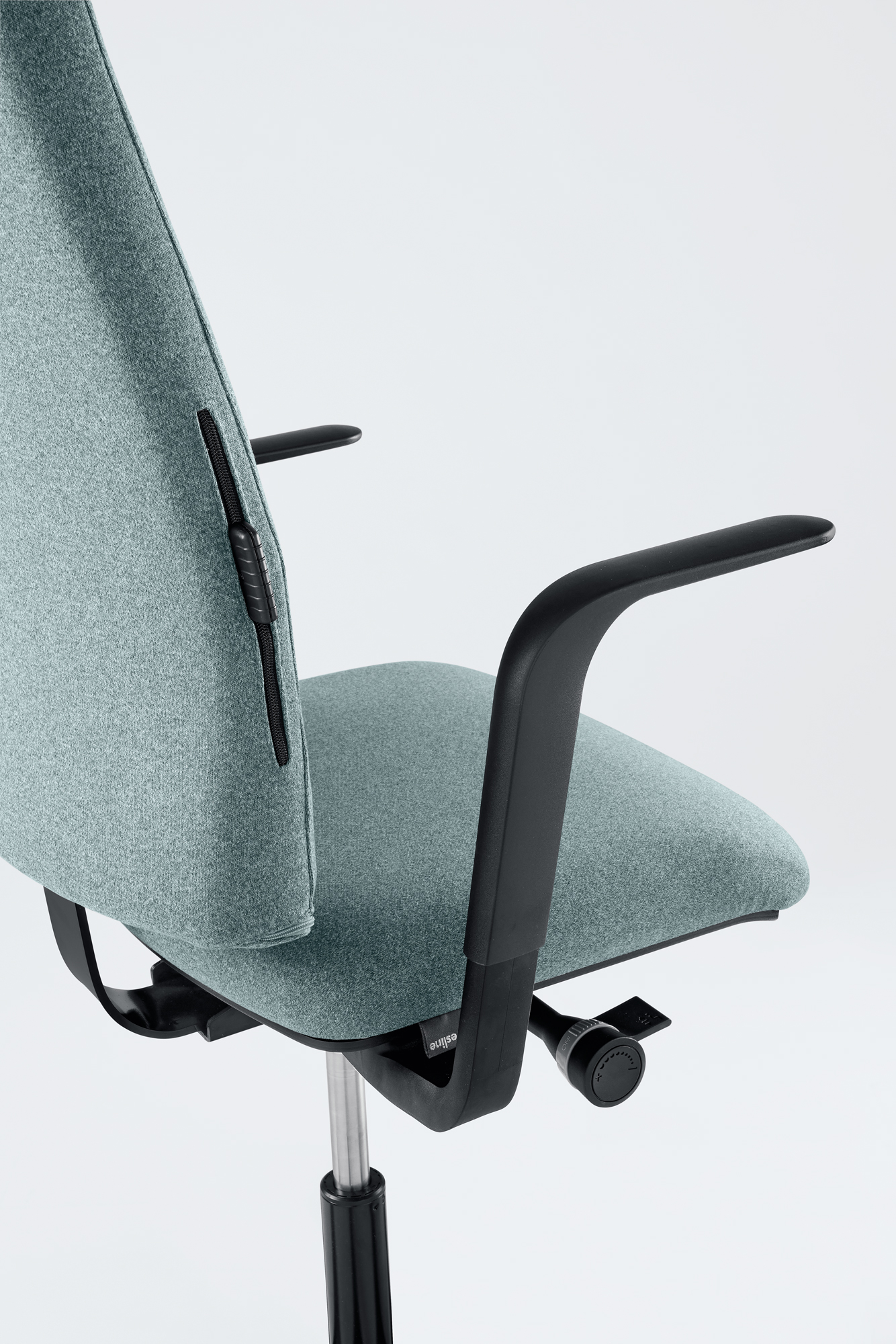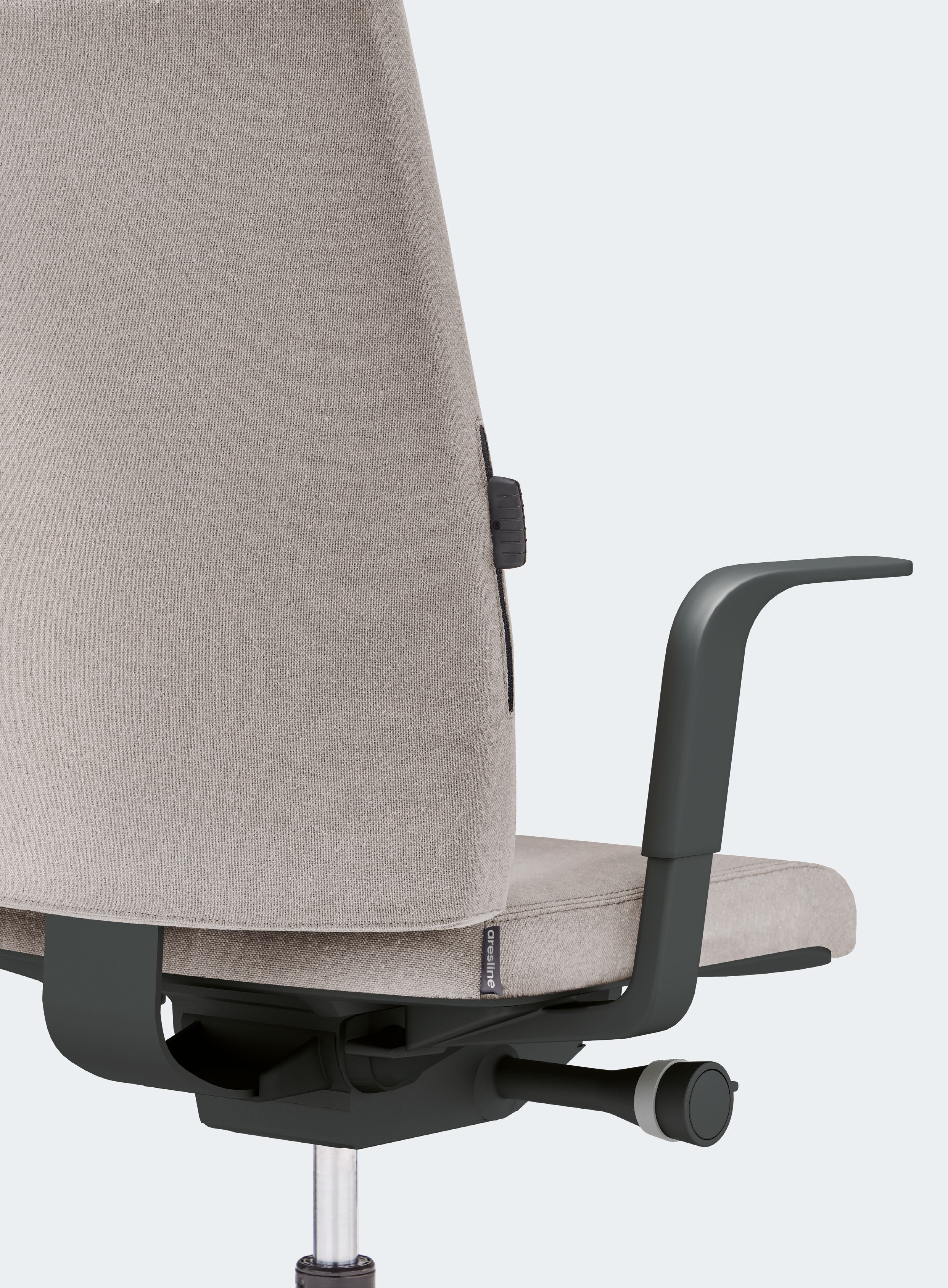 Fully-upholstered backrest.

Optional headrest, padded and upholstered, multi-adjustable in height and incline.

Fixed T armrests

or

adjustable 4D armrests

(adjustable in height, width, depth and rotation)

Seat padding with micro-springs, on request.

Adjustable lumbar support with 80 mm excursion.

Synchronous multiblock motion

with swing adjustment and anti-return safety system.

Seat angle adjustment

in 3 positions.

Depth adjustment

of the seat.

1IM-class

fire reaction.

7-year Warranty.
BaccoliniDesign
Giovanni Baccolini has been working with Aresline on the creation of seating for workplaces and collective spaces since 1996.
Materials
Polypropylene seat and shell with padding in self-extinguishing non-deformable expanded resins.

Height adjustable backrest in completely upholstered beech plywood, with contoured, flexible, self-extinguishing polyurethane padding.

Lumbar support in polypropylene.
Basic Types
Five-spoke base in black polyamide, black steel and polypropylene, or polished aluminium, with castors or fixed feet.

Self-braking swivel castors made of nylon with polyurethane tread.

Fixed feet in nylon.
Mechanisms
Backrest height adjustment.

Height adjustment of the seat via a gas pump.

Height adjustment of the lumbar support.

Models with a swivelling seat can be equipped with multiblock synchron movement, multiblock synchron movement with sliding seat, multiblock synchron movement with sliding seat and forward seat-tilt adjustment, all with multi-position locking, oscillation adjustment and anti-shock safety system.
Optional Accessories
Height-adjustable 1D armrests in black or white polyamide.

Adjustable polyamide armrests, white or black in the 4D version. With black "soft touch" elastomer cover or upholstered. (1-4)

Polypropylene headrest with adjustable height and tilt, upholstered and padded with self-extinguishing flexible polyurethane.

Seat cushion with Memory Foam.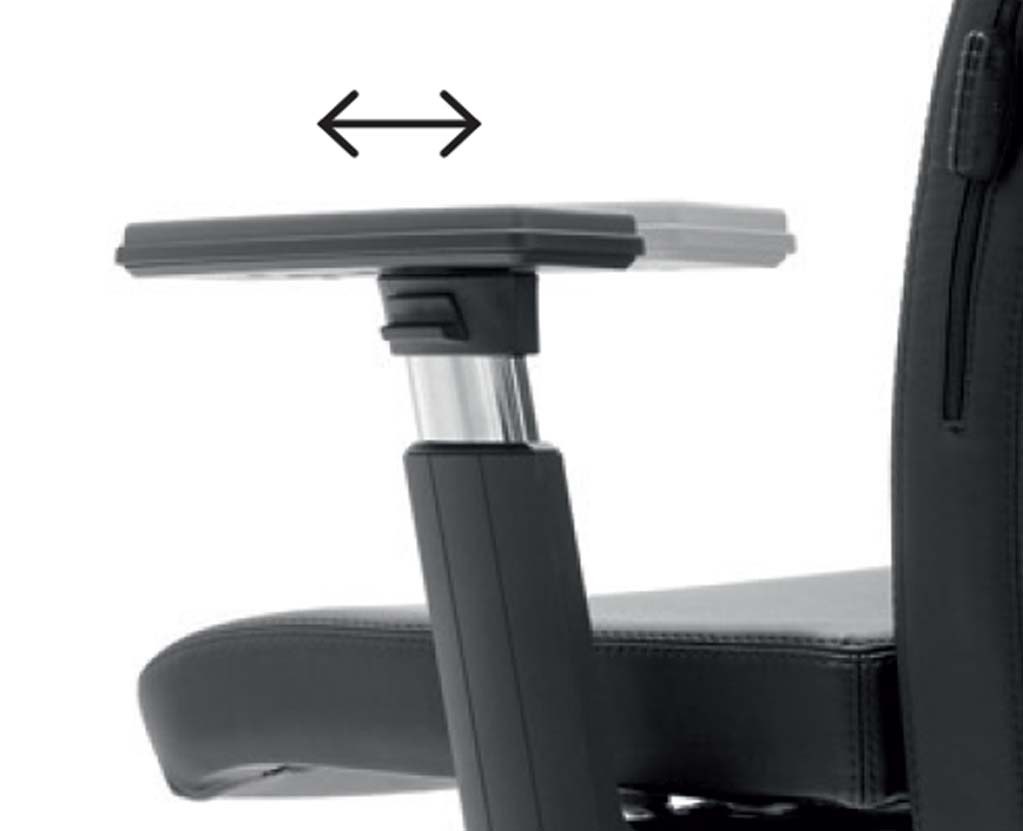 1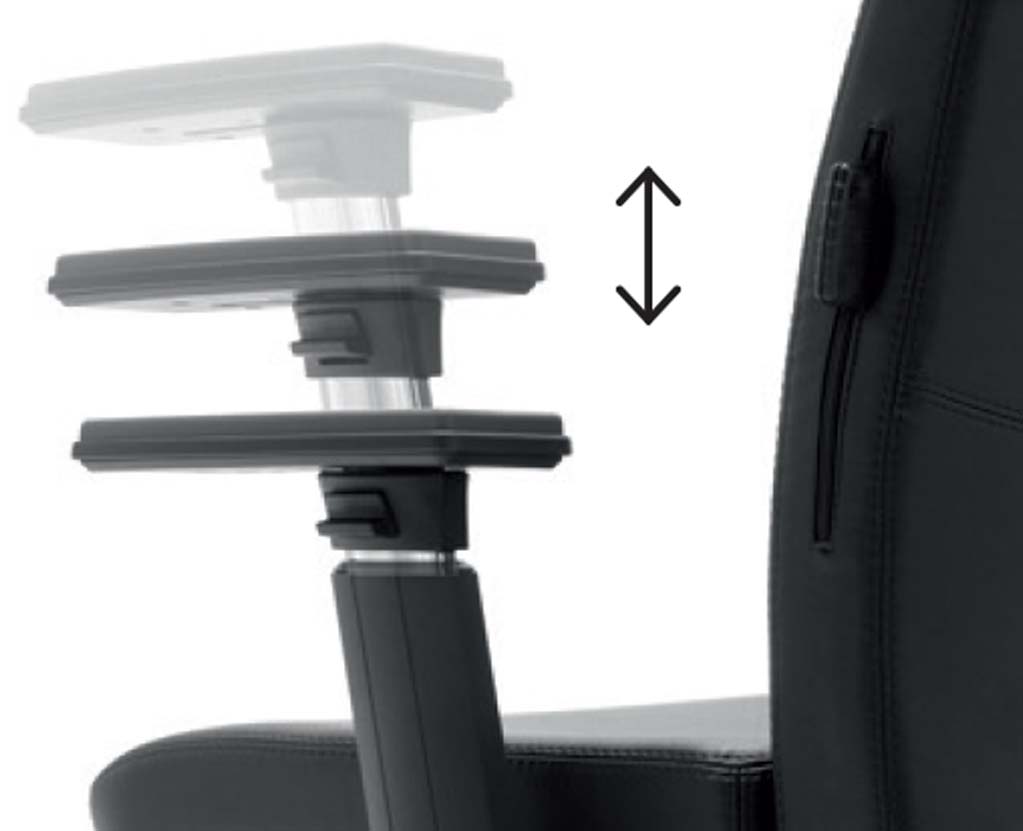 2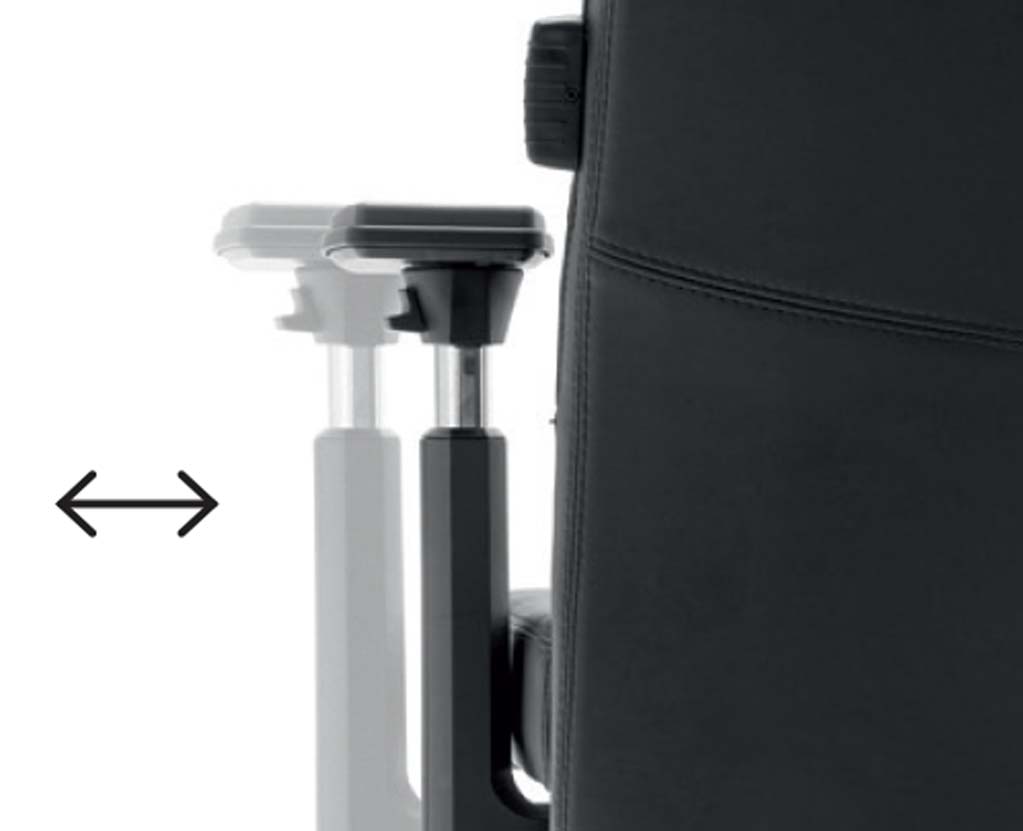 3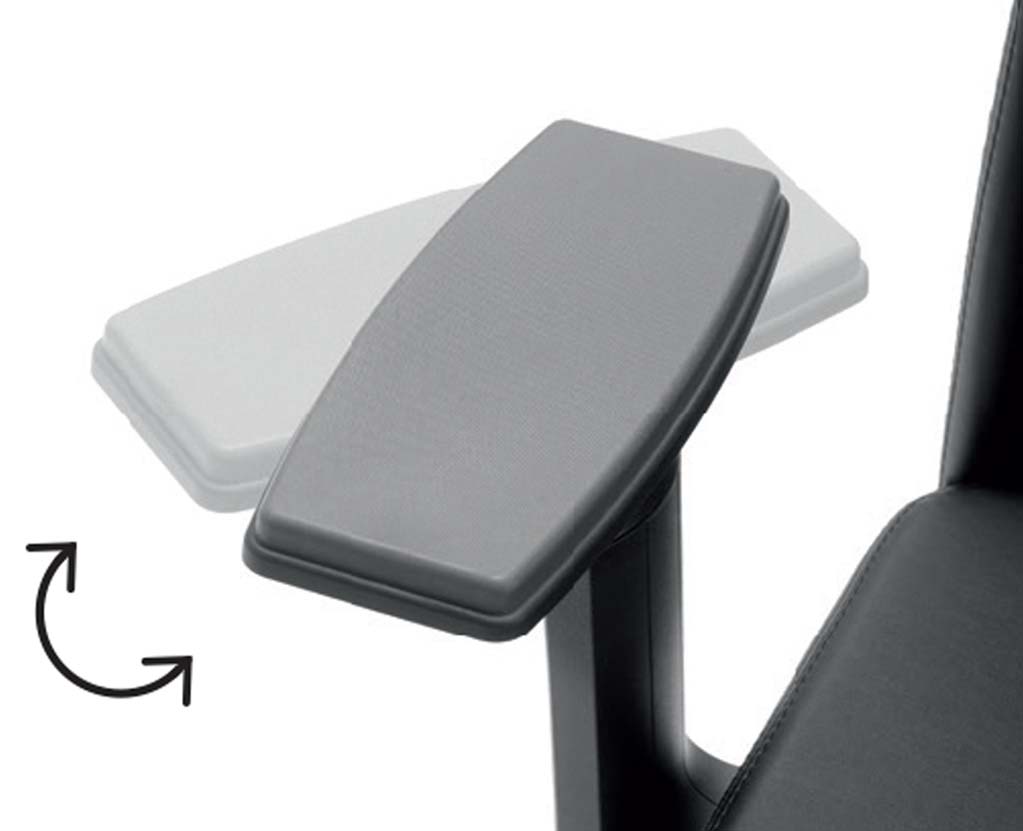 4
Models
measurements in centimetres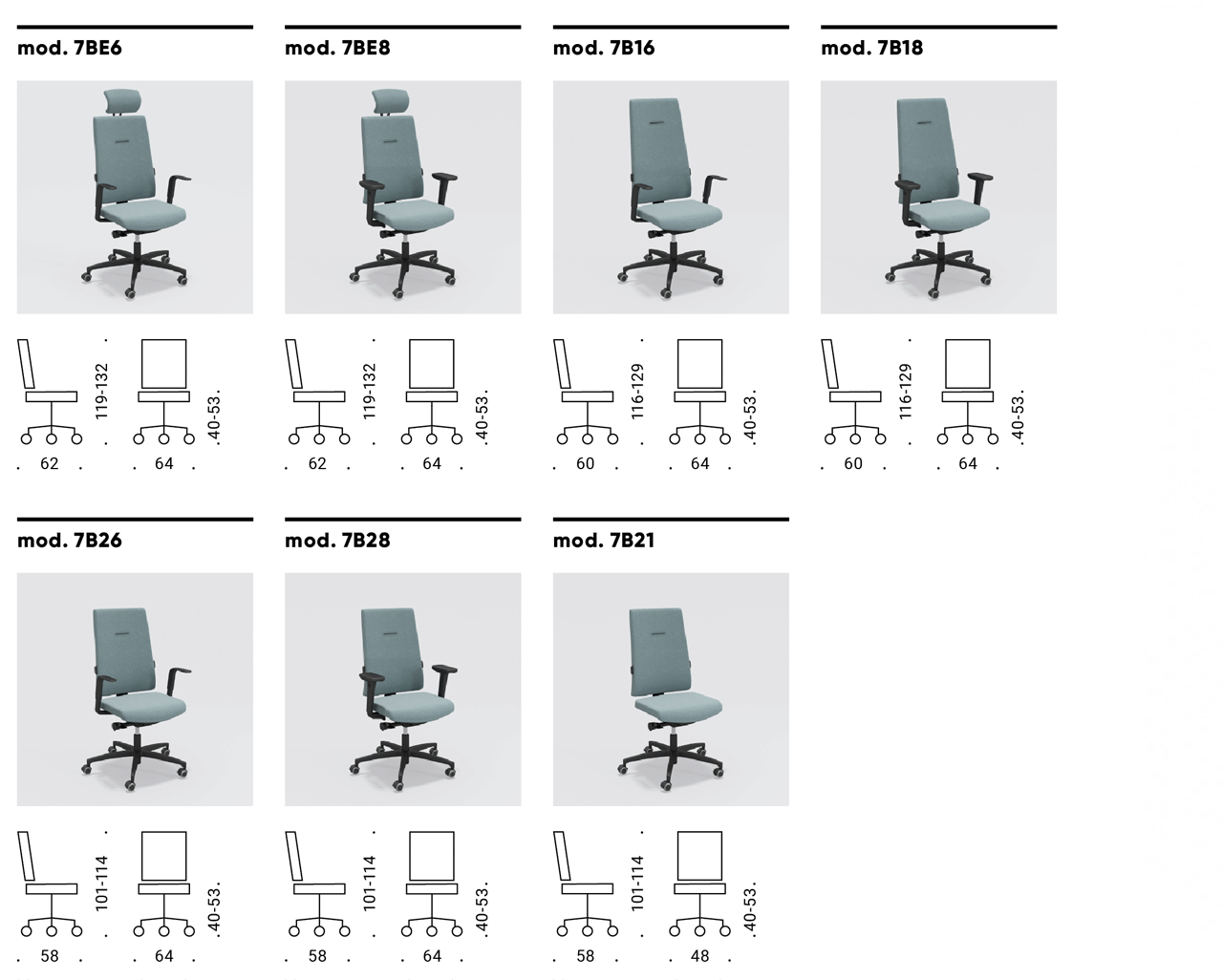 We are the only Italian company offering a 7-year warranty on our products.
For information on the certificates available on the series: Quality and Environment​​​​​​​.