Ergonomic armchairs for work environments
For over thirty years we have specialized in the production of office chairs that we design and manufacture entirely in Italy. Discover all of the executive chairs and ergonomic office armchairs by Aresline.
Learn more...
Workplaces today are increasingly fluid and dynamic, and require versatile products that are also technically solid in order to ensure optimal posture, and to avoid chronic disorders. At Aresline we have been designing chairs and armchairs for offices and workplaces since 1987, and we focus our experience and attention not only on ergonomics, but on the aesthetic aspects of the product as well. High technological value, extreme comfort, Italian design, a 7-year guarantee, and numerous certifications make our office armchairs the right choice.
Executive and operational armchairs
The executive armchairs and operational chairs (both work chairs) are equipped with all the most modern and innovative mechanisms to ensure the best posture. They can swivel and are adjustable in height, with fixed or multi-adjustable armrests (up to 4D, i.e. with 4 movements: in height, in width, forward / backward and rotational). They also feature synchronized movement of the seat and backrest, lockable in several positions, with movement regulation of the backrest according to the user's weight, or with a self-regulating system. These mechanisms can be equipped with a seat shifting system.
The executive armchairs, as well as the operative armchairs, have a height-adjustable backrest and/or lumbar support, they can be equipped with a tilting and / or height-adjustable headrest and a seat with micro-pocket springs to increase the level of comfort. The wheels at the base are self-braking and with tread for both soft flooring (carpet) and hard flooring.
Armchairs for meeting tables
The seats for visitors or for meeting tables can have a fixed or swivel base, and can possibly be adjustable in height. They can also be equipped with a comfortable "returning" movement that allows the chair, once free, to return in front of the desk.
They can be equipped with armrests if desired, can be for executives (armchairs), or for support staff (seats), depending on where they are to be placed. Armchairs or seats can have a coordinated design, or one can choose completely different styles.
Certified and guaranteed ergonomic office armchairs
All our products, not just those for offices and workplaces, are guaranteed for 7 years.
We can do this thanks to our constant commitment to obtaining not only the certifications required by law, but also those that we consider the most important for the well-being and health of our customers.
Each of our ergonomic chairs is designed to ensure maximum postural comfort for the user, in compliance with all safety regulations in force.
Our products certifications are:
EN 1335/2020 (this standard specifies the requirements that determine the safety, structural strength and durability of all types of work chairs);
EN 16139/2013 (resistance, durability and safety - requirements for non-domestic seating);
EN 1728/2012 (test methods for the determination of strength and durability);
Fireproof certification;
Compliance with environmental and ecological criteria.
Finishing Touches - Colors, Materials, Fabrics
Aresline offers its customers a wide range of customization thanks to the Color and Finishing Charts that offer a wide range of top quality coverings and materials.
Ergonomic office armchairs with quality, sustainable quality materials
We use the best materials on the market: polypropylene or polyamide (also from recycled sources); wood in its various types and characteristics; steels of different thicknesses and shapes; aluminum alloys; self-extinguishing and CFC-free polyurethanes, with the densities per cubic meter most suitable for achieving maximum comfort, glued with water-based resin adhesive; fire retardant coatings with suitable weights and high abrasion Martindale tests.
Made in Italy
All of our armchairs and office chairs are proudly made entirely in Italy, with a supply chain located in the Venice Manufacturing District.
You might be interested in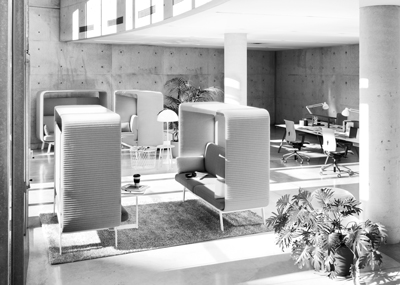 Acoustic and Sofas Modules
Natural synergies bring to light products with prominent acoustic characteristics.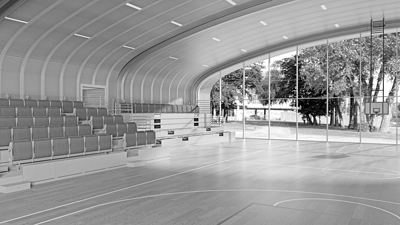 Multipurpose Rooms
Seats for multipurpose rooms that generate space and make spaces reconfigurable.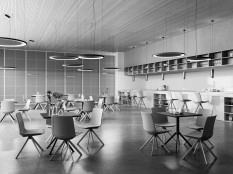 Hospitality
A new collection of chairs, tables and acoustic lamps perfect for hospitality.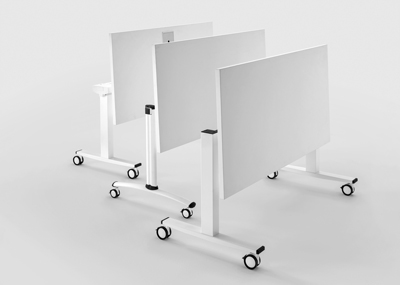 Tables
We develop our products from sketch to production to guarantee the best quality.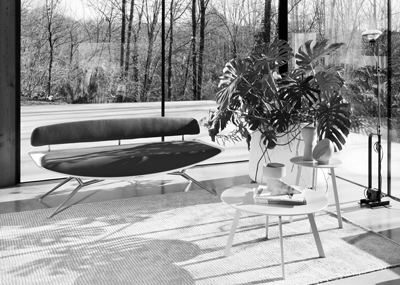 Waiting Rooms
For over thirty years we have been specialized in the production of chairs for work environments that we design and manufacture, entirely in Italy.
Custom Solutions
We carry out projects with attention, expertise, and great professionalism.
We place at the centre of our mission the culture of customer satisfaction and we propose ourselves as a supplier of high-quality products and at the same time as a partner to rely on for complete assistance from the definition of the project to its realization.