Benches for recreational spaces and meeting rooms
Discover our benches for recreational and conference paces, ideal for universities and educational settings. They all coordinate with the different products in the range.
Learn more…
Aresline offers a wide range of eco-friendly rail-mounted seating solutions for recreational and conference spaces. The benches are available in different lengths: 2-seater, 3-seater and 4-seater.
Small waiting rooms
Benches for waiting rooms or corridors, designed for comfort with a focus on design.
Seating for open-plan waiting areas
Modular benches for large spaces, comfortable and equipped with magazine tables.
Not just for waiting
Benches designed for conference rooms with convenient removable writing tablets.
Sturdy benches for comfortable waiting
Waiting room benches are robust and comfortable, designed to accommodate several people throughout the day.
Aira
The benches in the Aira collection are designed to meet the needs of communal spaces and waiting areas for the offices of notaries, lawyers and other independent professionals. Its polymer one-piece shell is available in numerous finishes, each of which can be paired with upholstered seat and backrest elements, with or without armrests. The collection also features useful side tables for magazines, newspapers and documents.
Woody
The Woody series features benches with elegant one-piece wooden shells, a classic example of Italian design ideal for waiting areas. Its simple, essential form stands out for its countless possible seat solutions.
Zero 9 Contract
This is a rail-mounted seating system, with a fixed or folding seat, with movable or floor-mounted feet, with armrests and with an anti-panic writing tablet, in the same colour finishes as Zero9. On request, the rail can be equipped with a power and/or USB socket. These characteristics make it ideal for furnishing educational and training spaces, conference halls, meeting rooms and lecture halls, on tiers, in linear or curved rows, and also for waiting areas, doctors' offices, libraries, reading rooms and office spaces.
Omnia Contract
This is a bench for communal spaces that continues the philosophy of the Omnia line, from which it inherits the design of the backrest and the comfortable seat. The bench can be equipped with armrests, a folding seat, a movable leg resting on the floor, or with a floor-mounted fixed leg. These features make Omnia Contract ideal for both classrooms and waiting rooms.
Minimum Environmental Criteria and Certification
All our products, not only those for office and work environments, are guaranteed for a full seven years.
This is possible thanks to our constant efforts to obtain not only the certifications required by law, but additionally those we consider most important for the well-being and health of our customers.
Each of our ergonomic chairs is designed to ensure maximum comfort and healthy posture for the user, while complying with all current safety regulations.
Our products are certified:
EN 1335/2020 (This standard specifies requirements determining the safety, structural strength and durability of all types of work chairs)
EN 16139/2013 (Strength, durability and safety - requirements for non-domestic seating)
EN 1728/2012 (Test methods for determining strength and durability)
Fire retardant certified
In compliance with environmental and ecological criteria
You might be interested in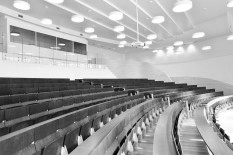 Lecture Hall
For each classroom we design, we pay special attention to both the ergonomics and functionality, without neglecting the design and configurability of the room.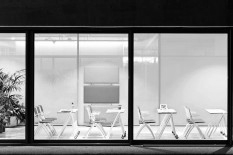 Folding and multifunctional desks for classrooms and lecture halls
We develop our products from sketch to production to guarantee the best quality.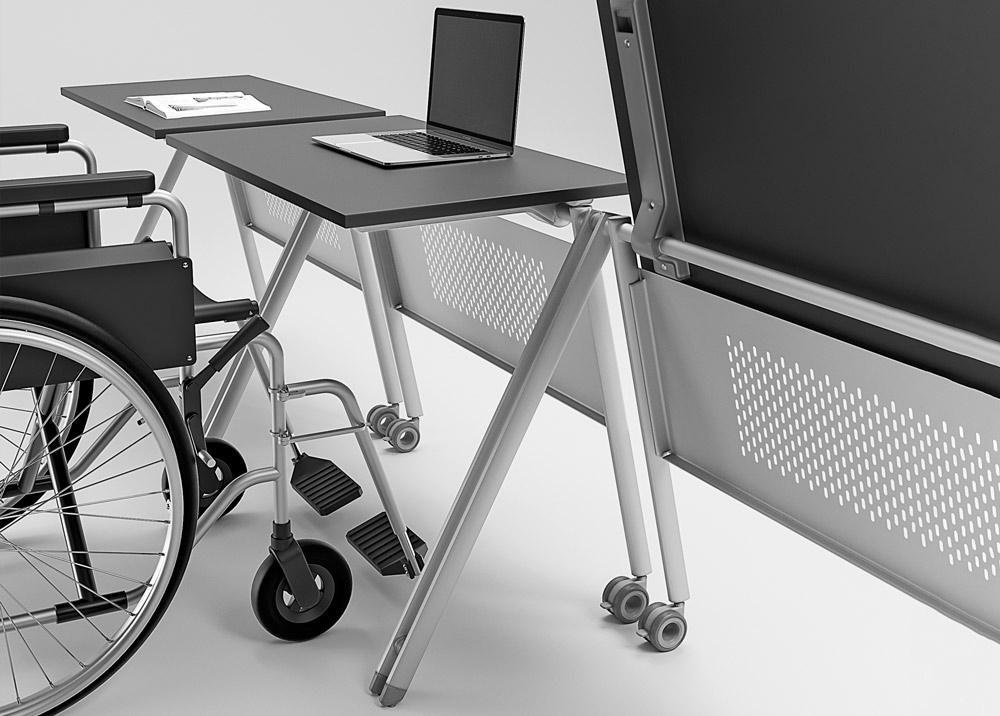 Technology for lecture hall seating
A series of innovative systems to respond to the new demanding technologies for lecture hall seating
Custom Solutions
We carry out projects with attention, expertise, and great professionalism.
We place at the centre of our mission the culture of customer satisfaction and we propose ourselves as a supplier of high-quality products and at the same time as a partner to rely on for complete assistance from the definition of the project to its realization.