Armchairs and Chairs for Congress Centers and Conference Rooms
Our armchairs and seats for Congress Centers and Conference Rooms are designed to provide maximum comfort, and to integrate the technologies and functions required for this type of environment. Discover our Solutions!
Learn more...
Optional Extras
Each seat can be equipped with a small writing tablet that disappears into the front of the armrest, equipped with an anti-panic movement, or with a large, foldable table connected to the rear part of the backrest. All armchairs with their sides connecting to the floor can be equipped with power and/or USB sockets, and also with audio systems for simultaneous translation. Some seating models can be equipped with an interactive, multimedia "touchscreen" at the rear to allow the user to interact in-real-time with the show in progress.
Armchairs and chairs for Conference Centers and Turnkey Conference Rooms
The armchairs for conference rooms can be installed both in curves and slopes and are tested according to ISO 354, with both a full and an empty room. The lay-outs are designed to optimize the best visibility of each seated person. We accomplish this by proposing radii of curvature and suitable step height, all the while complying fully with all Italian and international fire safety regulations.
Conference Centers and Turnkey Conference Rooms
Through the Contract Design Network (CDN), the business network created by Aresline, we are able to carry out projects from start to finish. In the spaces intended for congress centers and conference rooms we can provide seats, stages, audio-video systems, fixed tribunes, or telescopic tribunes with integrated armchairs and acoustic correction for optimal listening. If you want to find out more, take a look at some of our favorite projects to understand better the standards of service we offer and the quality of our work: UNESCO Salle X Paris, FAO Rome, Confcommercio headquarters in Rome, Palais du Pharo in Marseille.
Furthermore, Aresline is able to design tailor-made tables and podiums for speakers and lecturers that are perfectly integrated into the stage, and equipped with all the necessary predispositions for all the most sophisticated multimedia controls. We have engineered the T&T System (Return & Shift), a mechanism combined with a range of floor affixed armchairs which allow for freedom of movement and automatic return to the predefined position. The mechanism allows the seat to rotate 360°, to shift and to be adjusted in height. Considerable advantages are offered: the armchair is mobile while remaining fixed to the floor, it can be placed next to a conference desk, and at the same time the unoccupied armchairs always remain aligned, with escape routes always free.
The broad range of seating models offered and specially designed by Aresline appeal to even the most demanding customers, many of whom have a wide variety of tastes ranging from classic to modern.
Acoustics in community environments
Fonology, a brand of Aresline, tackles architectural acoustics with a particular multi-material and design approach. Fonology offers the best sound-absorbing materials, all tested and certified, and with an acoustic design for the optimization of the proposed solution
Safety and Ergonomics Regulations
Aresline designs every single model of seat, armchair and conference chair in compliance not only with all current safety regulations in mind, but also seeks to ensure the user the best seating comfort, as well as maximum acoustic and visual ease. We comply with EN 12727/2017 (this norm specifies the requirements that determine the safety, structural strength and durability of all types of beam seating that are permanently fixed to the floor and/or walls, whether in the form of benches or single chairs). We guarantee approval in the fire reaction classes of all seating models. Our products comply with environmental and ecological criteria. ISO354 (this norm defines a method for measuring the sound absorption coefficient in a reverberation room of the equivalent absorption area of furniture. The values obtained can be used for comparison, design calculation for the purposes of noise control, and for assessing the acoustic characteristics of the environment).
Finally, unique in Italy in our sector, we guarantee every product for 7 years!
Sustainable Materials
We use the best materials on the market: wood in its various types and characteristics; steel of different thicknesses and shapes; self-extinguishing and CFC-free polyurethanes which are glued with water-based resin adhesive, with the densities per cubic meter most suitable for achieving maximum comfort; fire retardant coatings with suitable weights and high abrasion Martindale tests.
Made in Italy
At Aresline we believe in a controlled and local supply chain: all our seating models are engineered and produced entirely in Italy and more precisely located in the Venice Manufacturing District.
You might be interested in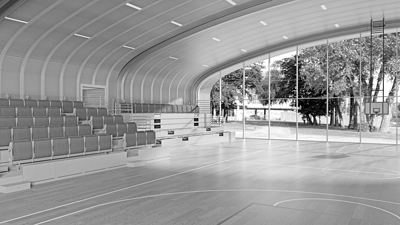 Multipurpose Rooms
Seats for multipurpose rooms that generate space and make spaces reconfigurable.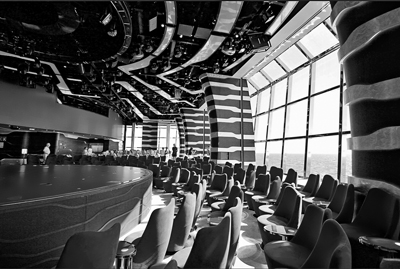 Custom Seating
We create custom-made armchairs for complex projects with attention, competence, and great professionalism.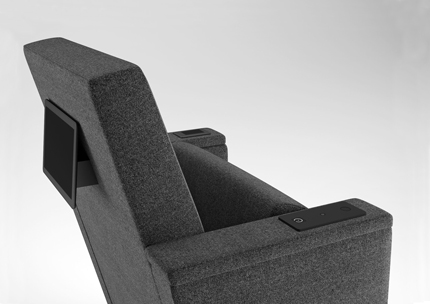 Technologies
A series of innovative systems to respond to the new demanding technologies of collective spaces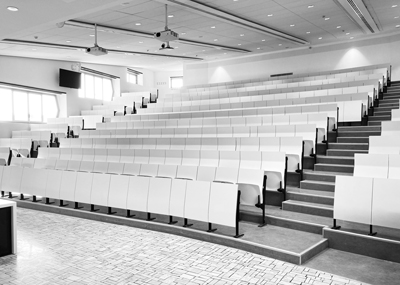 Lecture Hall
For each classroom we design, we pay special attention to both the ergonomics and functionality, without neglecting the design and configurability of the room.
Custom Solutions
We carry out projects with attention, expertise, and great professionalism.
We place at the centre of our mission the culture of customer satisfaction and we propose ourselves as a supplier of high-quality products and at the same time as a partner to rely on for complete assistance from the definition of the project to its realization.