Myspace
Myspace is the most compact piece in the Aresline catalogue. When mounted on "Mobile Tribunes" technology, it guarantees a dynamic and space-efficient solution for multi-purpose environments. The carefully-designed aluminium sides conceal a mechanism for the synchronized opening of seat, backrest and armrests.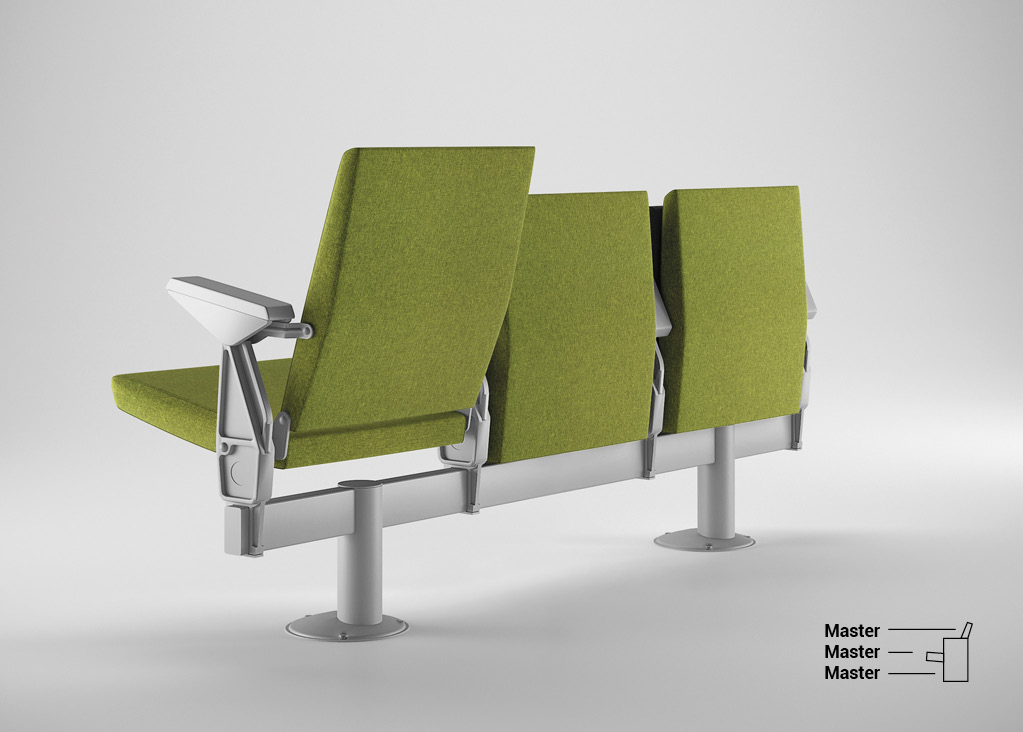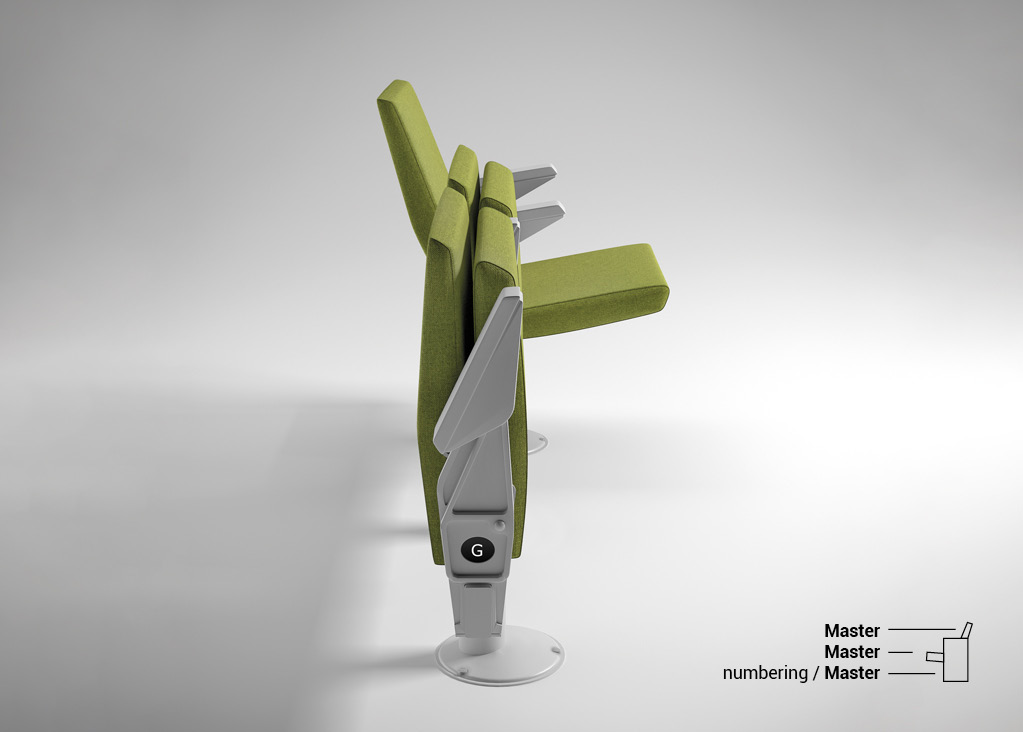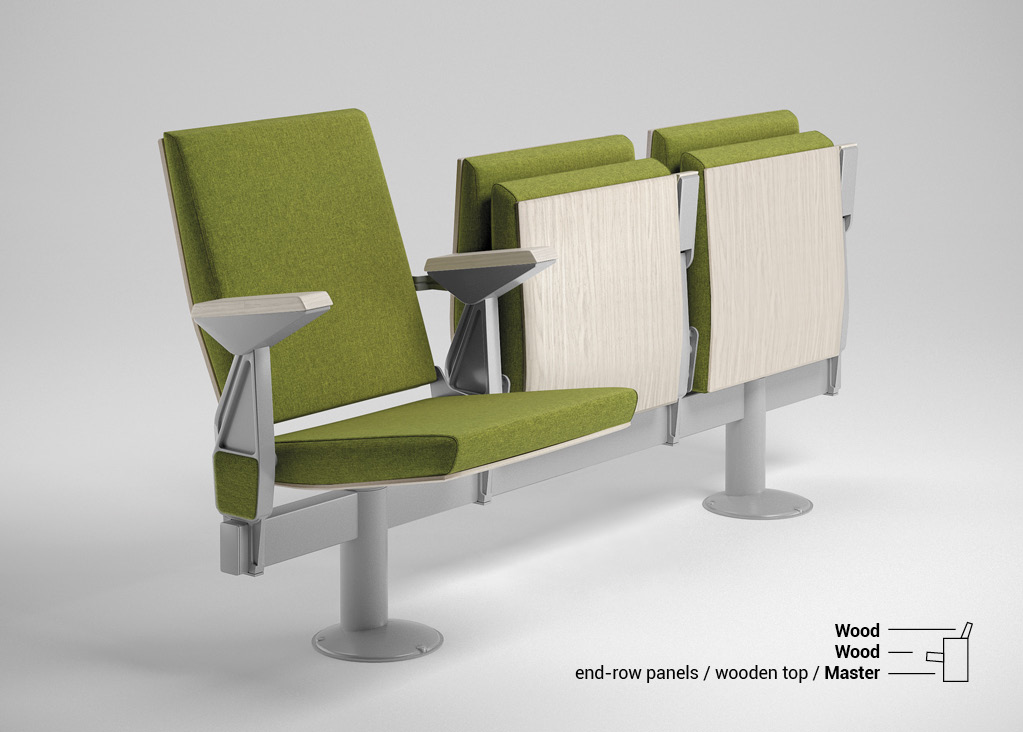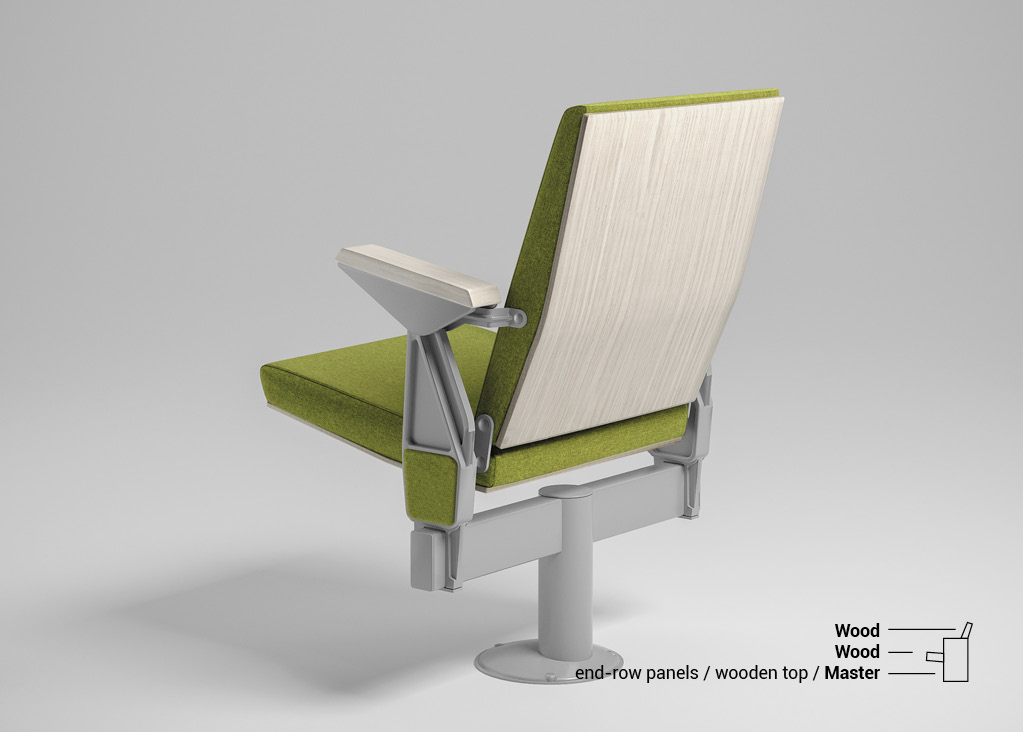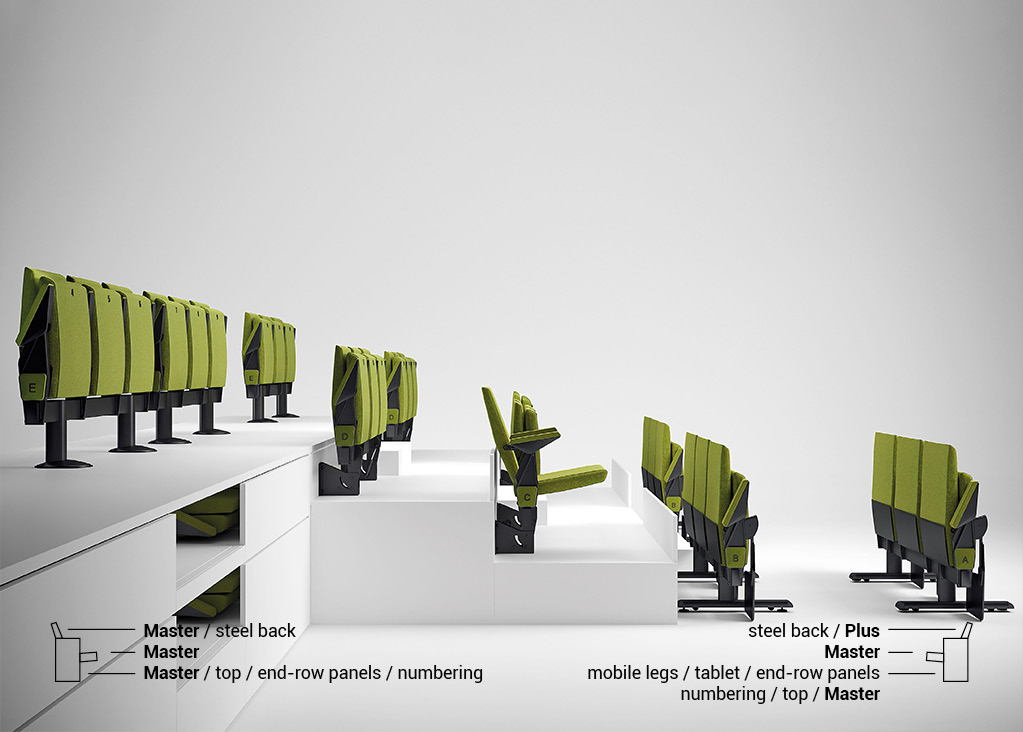 Ergonomics and practicality for maximum use of available space: with a footprint of only 15 cm, this chair can be equipped with a large writing tablet

Synchronized and silent

backrest

movement, achieved through a system of levers and counterweights

Armchair prepared for installation on inFloorSystem (system that allows the armchair to be moved under a flat or stepped floor)
Chair designed for installation in Mobile Tribunes telescopic seating system

Options

: configurable on floor-fixed beam or on movable feet, side-mounted folding writing tablet

Wide range of accessories available to complete the collection

Configurable and ISO354-certified acoustic performance

Easily separable, fully recyclable components
Wood material certified by FSC® international standard
Complies with the highest levels of the EN 12727 standard and with the GPP (Green Public Procurement)

7-year warranty

Conforms to the highest international fire reaction standards (Class 1IM for Italy)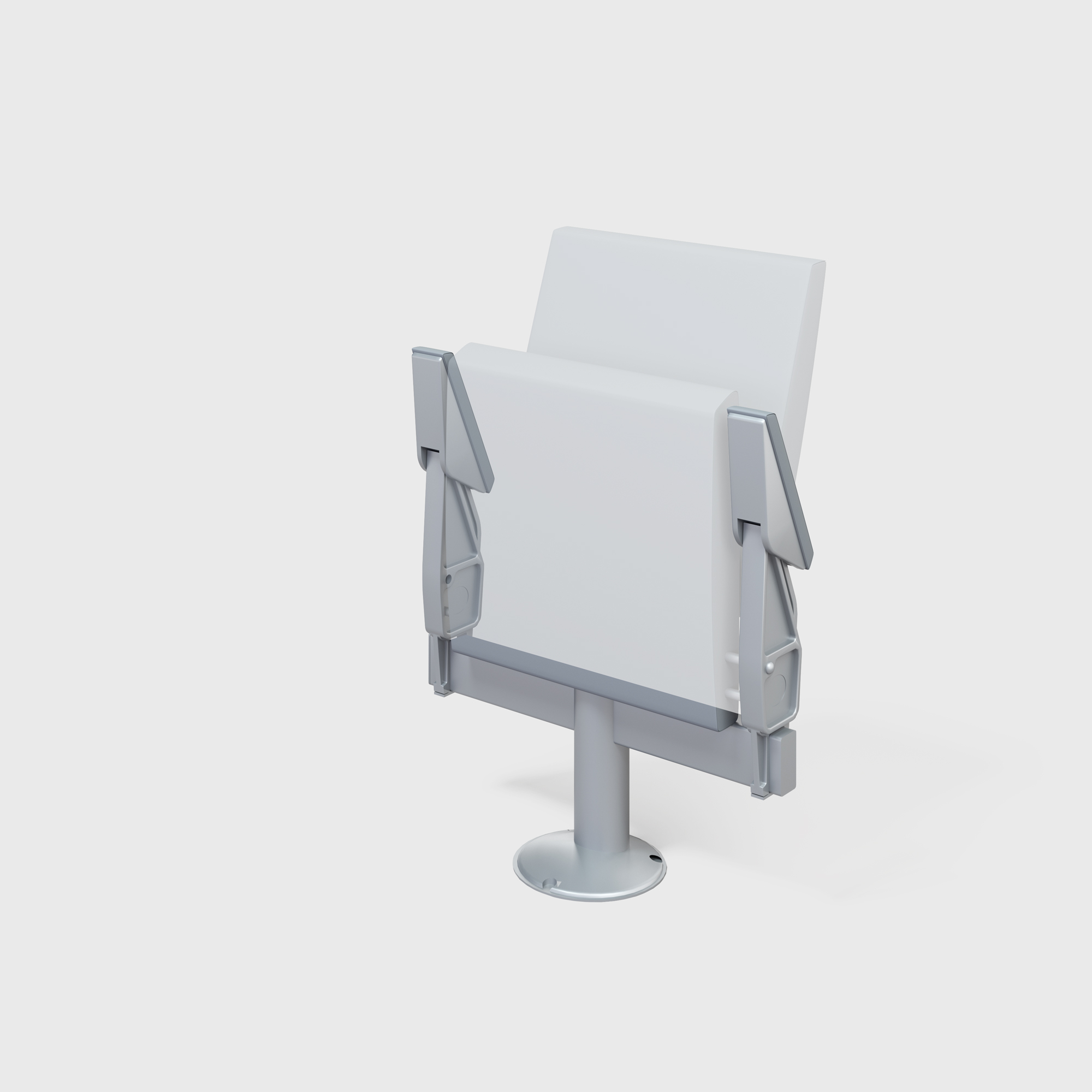 Master
Varnished metal sides on beam with removable polypropylene armrest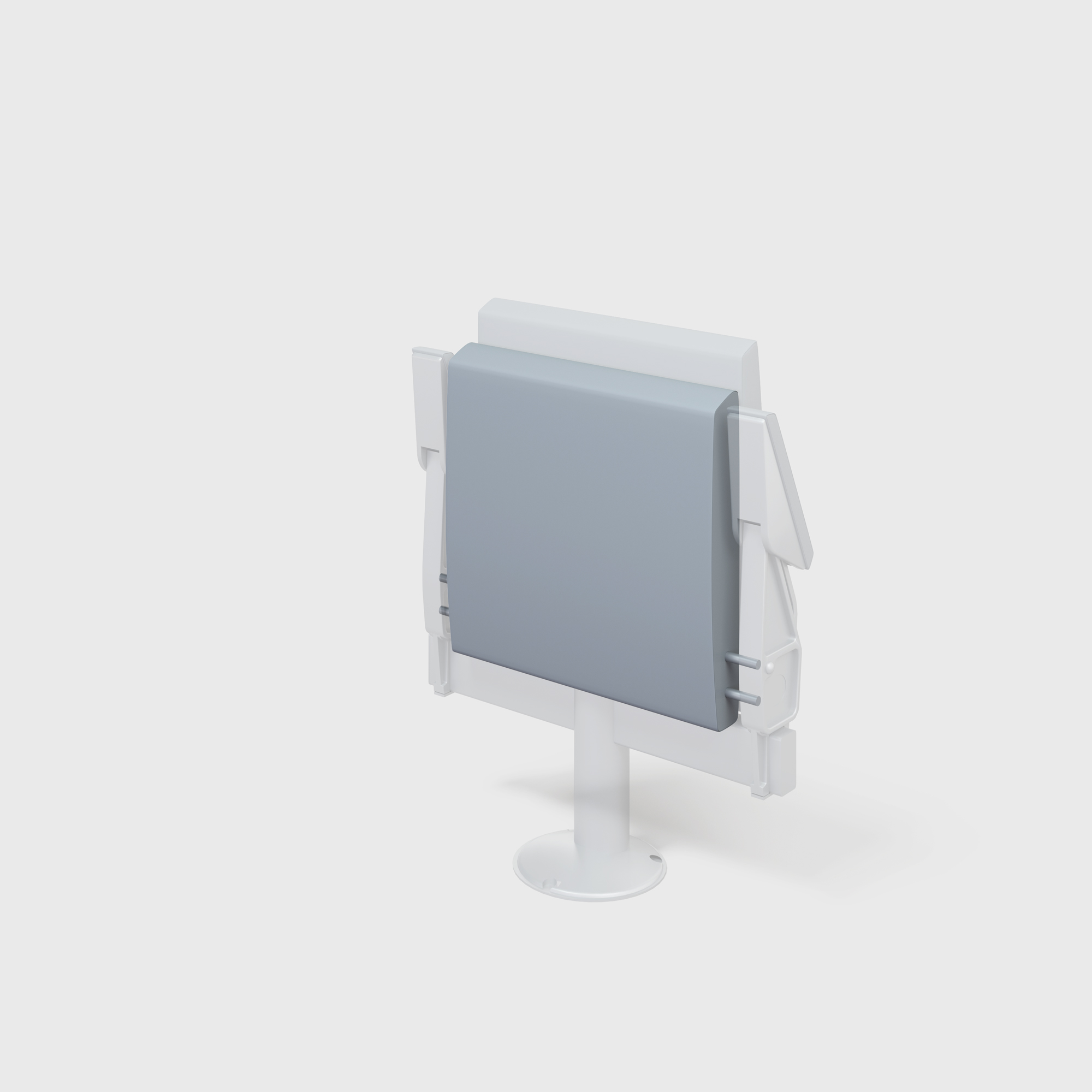 Master
Upholstered seat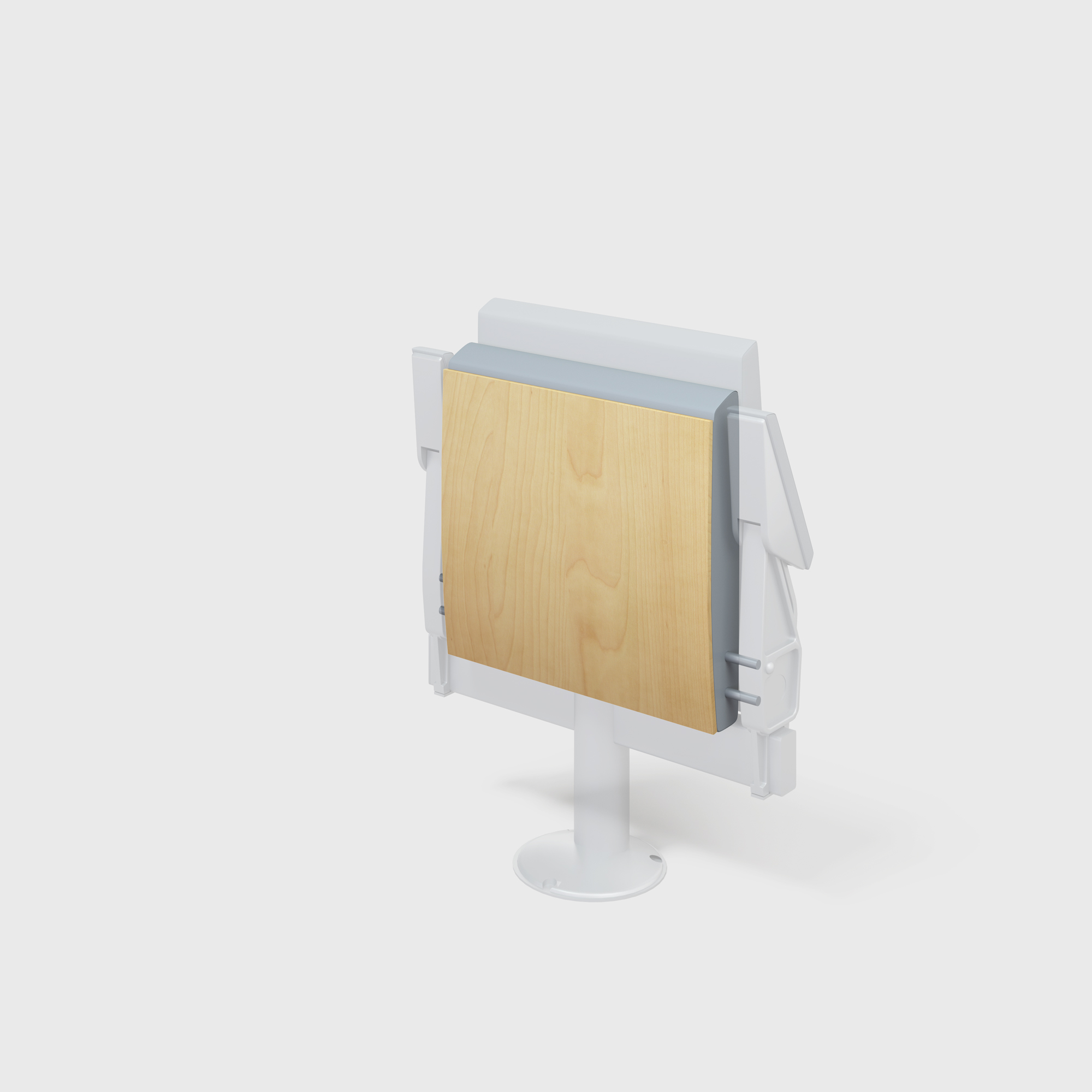 Wood
Upholstered seat with visible wooden panel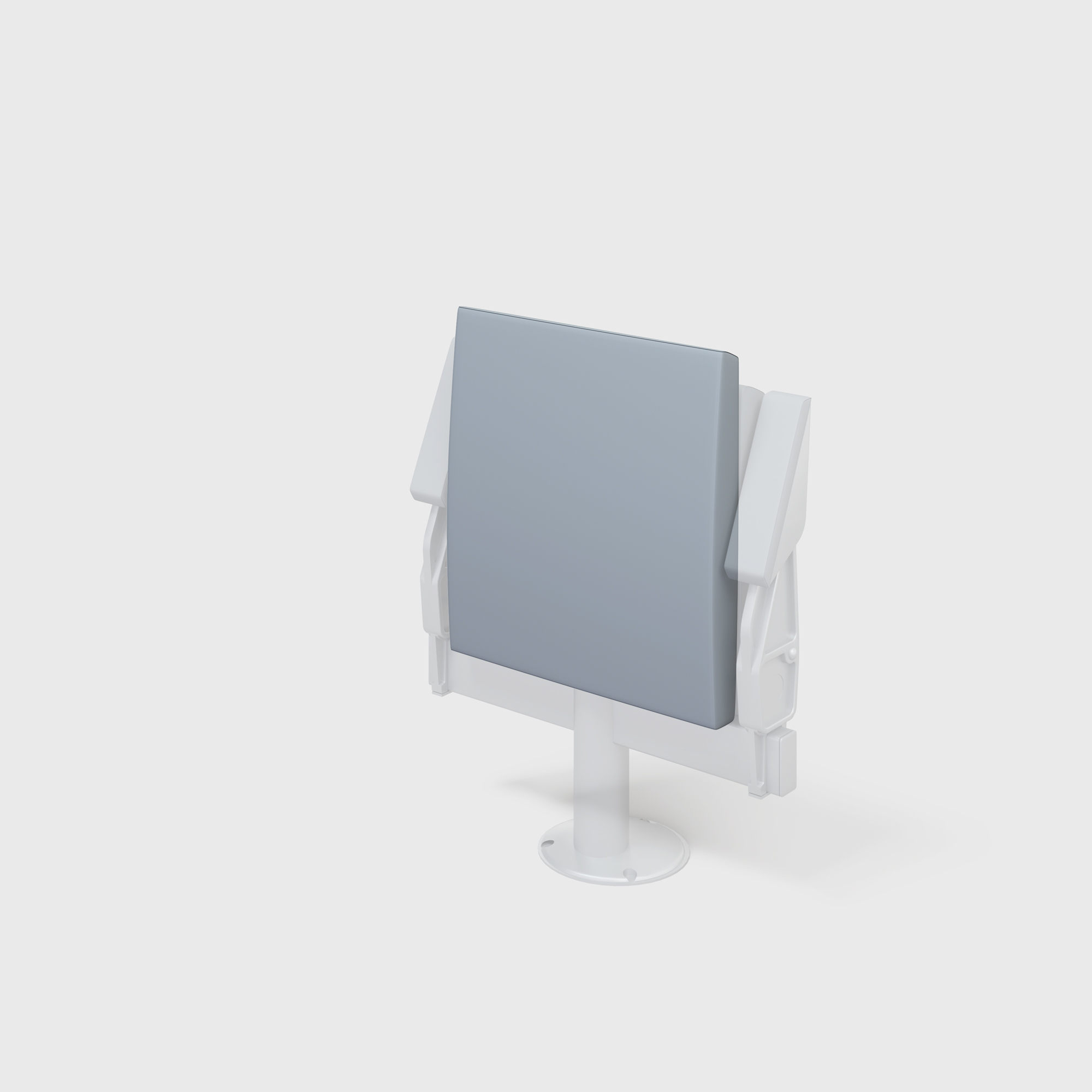 Master
Upholstered backrest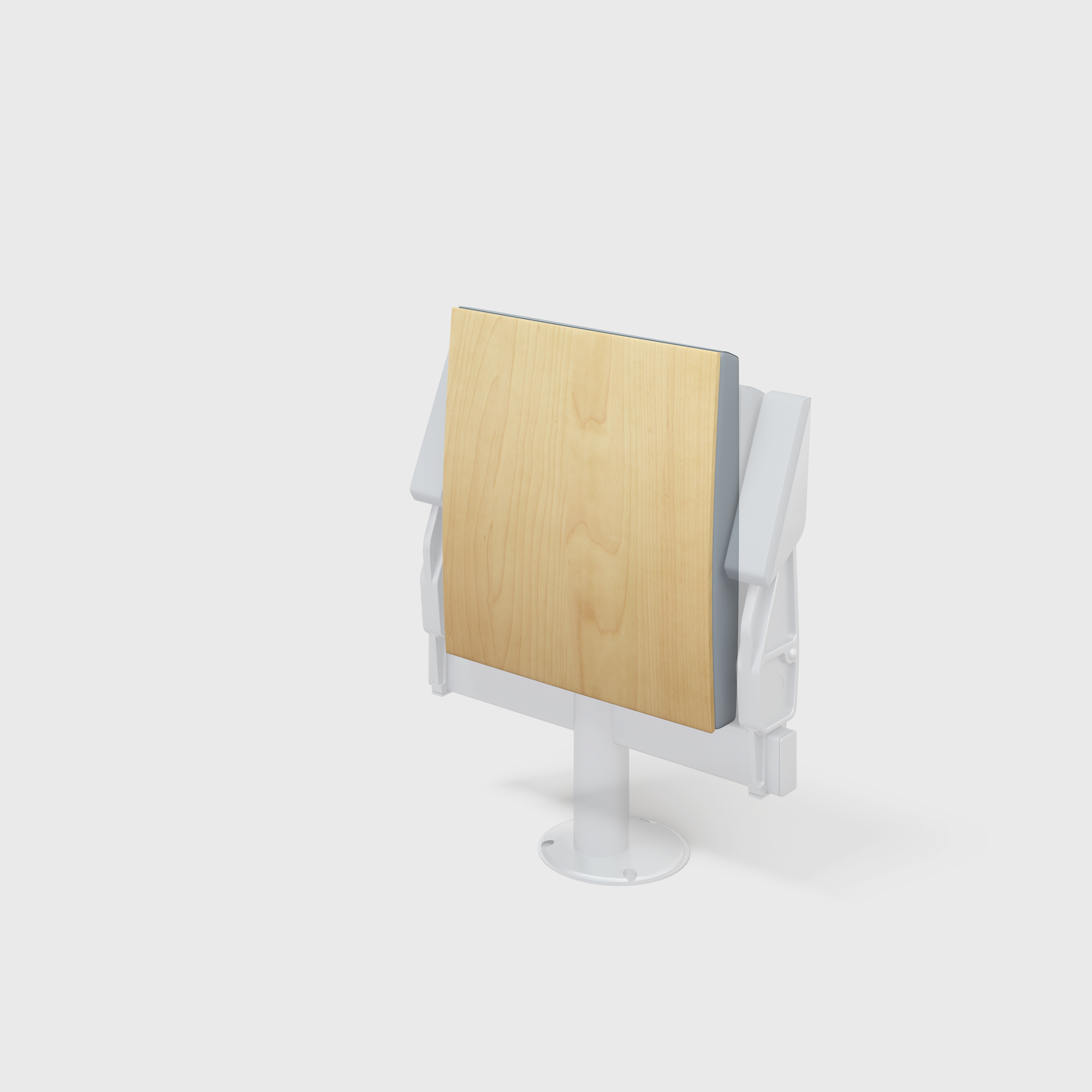 Wood
Upholstered backrest with visible wooden panel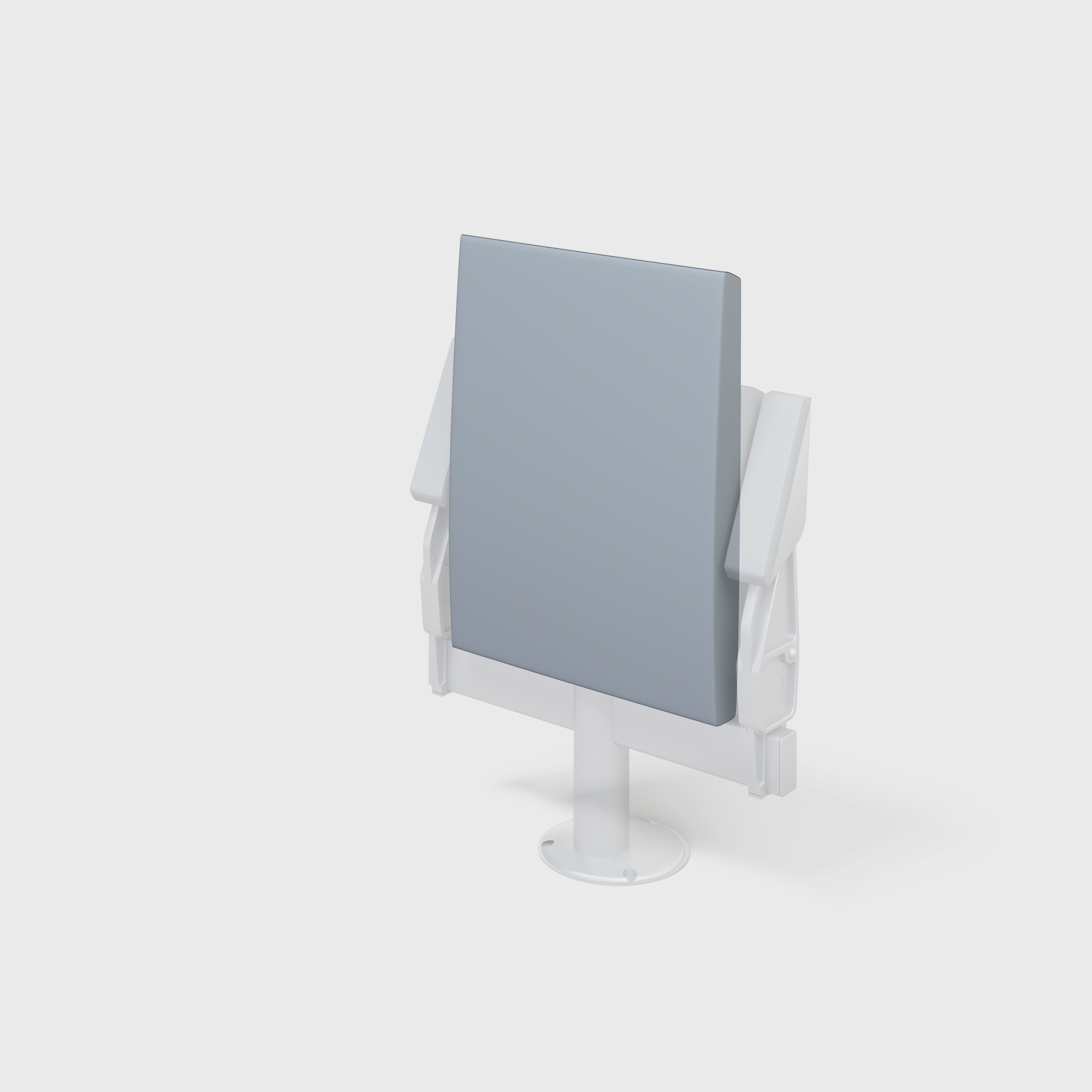 Plus
Oversized upholstered backrest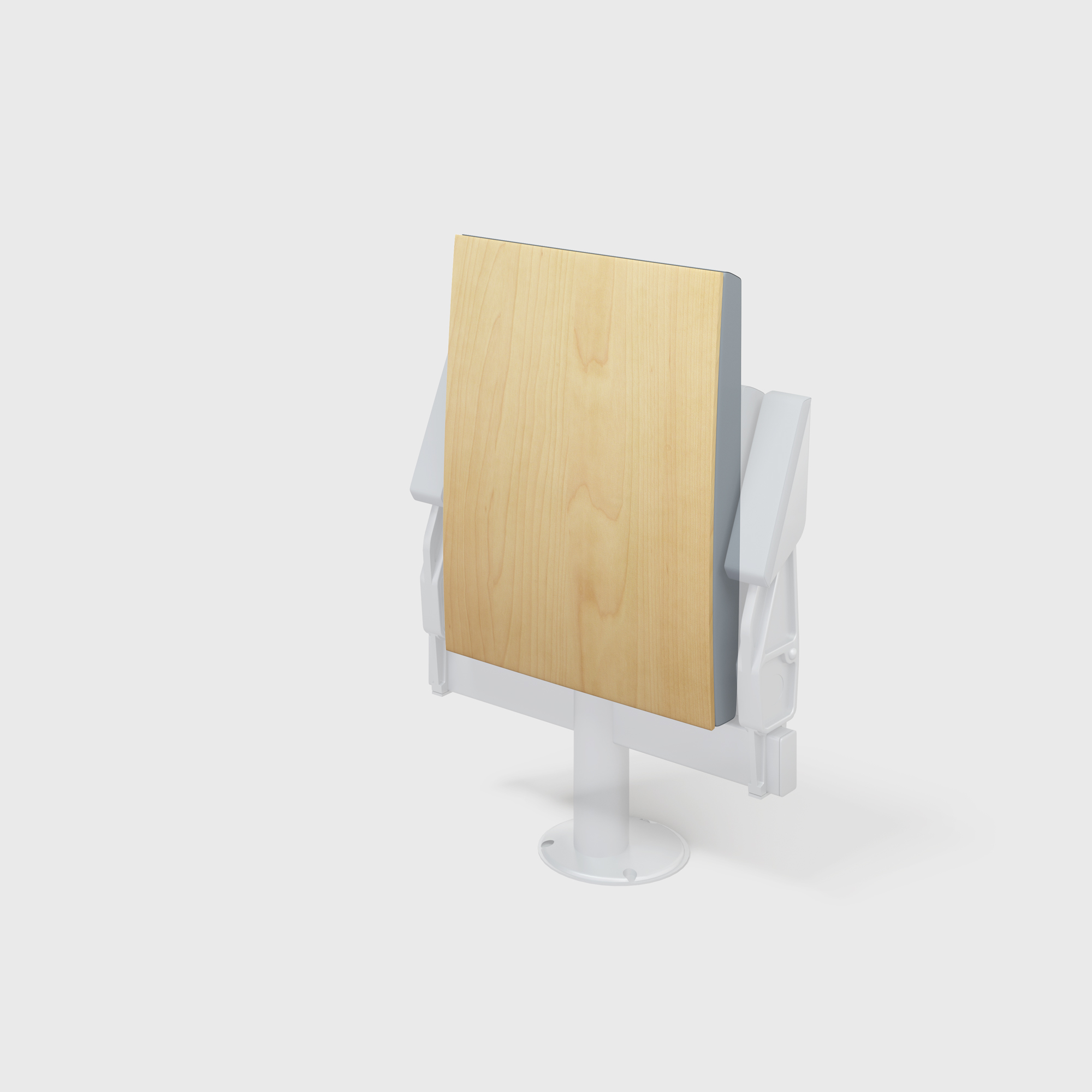 Plus Wood
Oversized upholstered backrest with visible wooden panel
BaccoliniDesign
Giovanni Baccolini has been working with Aresline on the creation of seating for workplaces and collective spaces since 1996.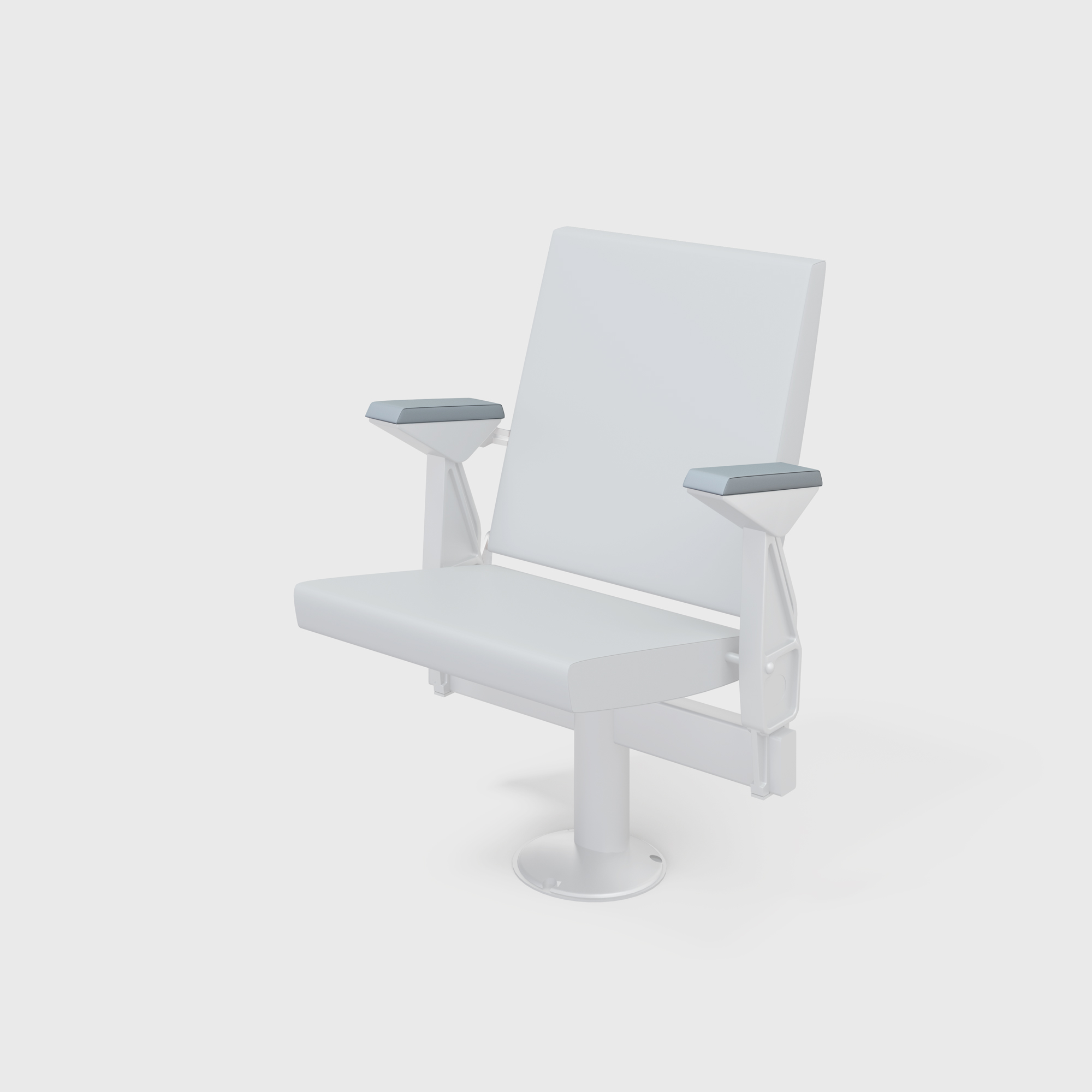 Top
Removable upholstered armrest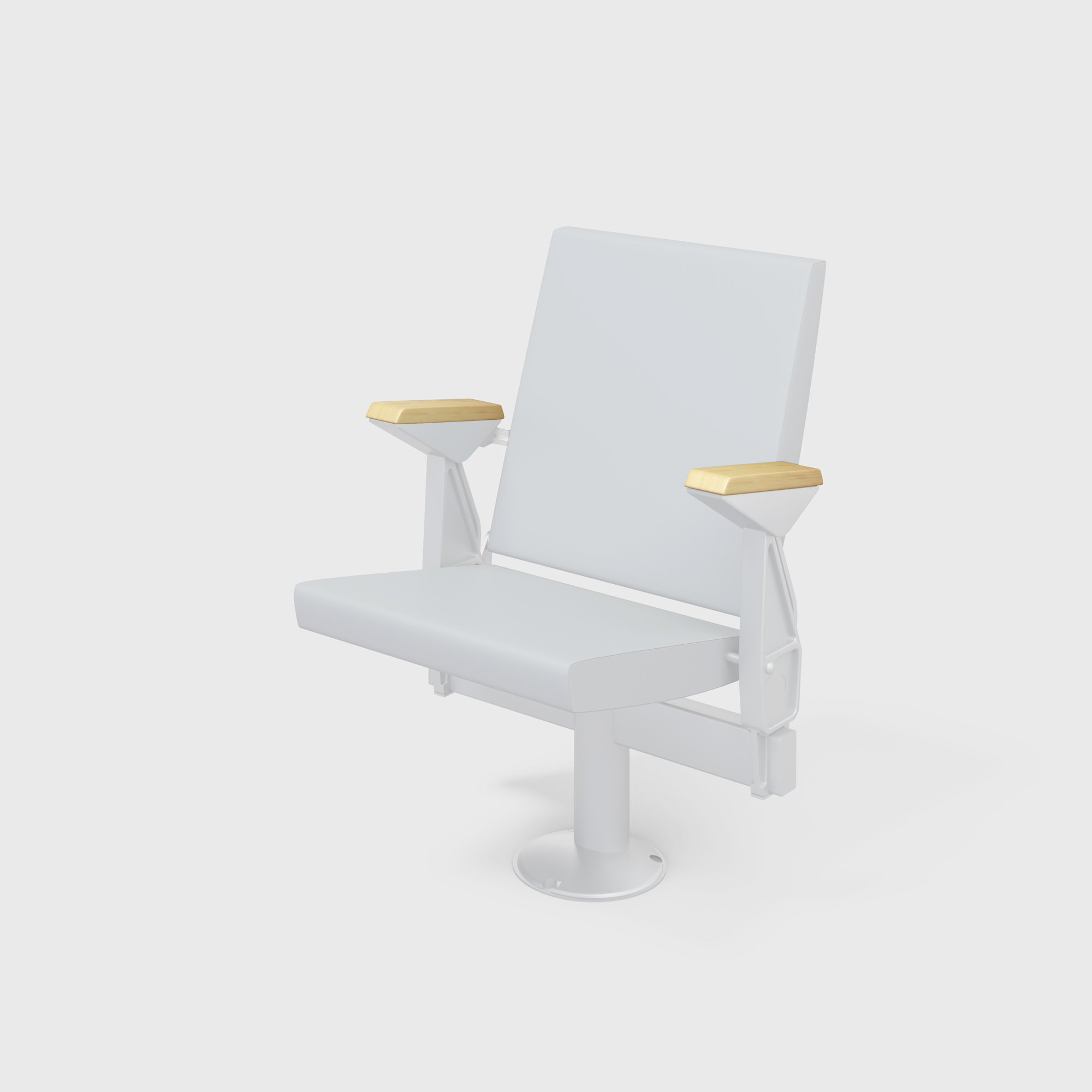 Wooden Top
Removable wooden armrest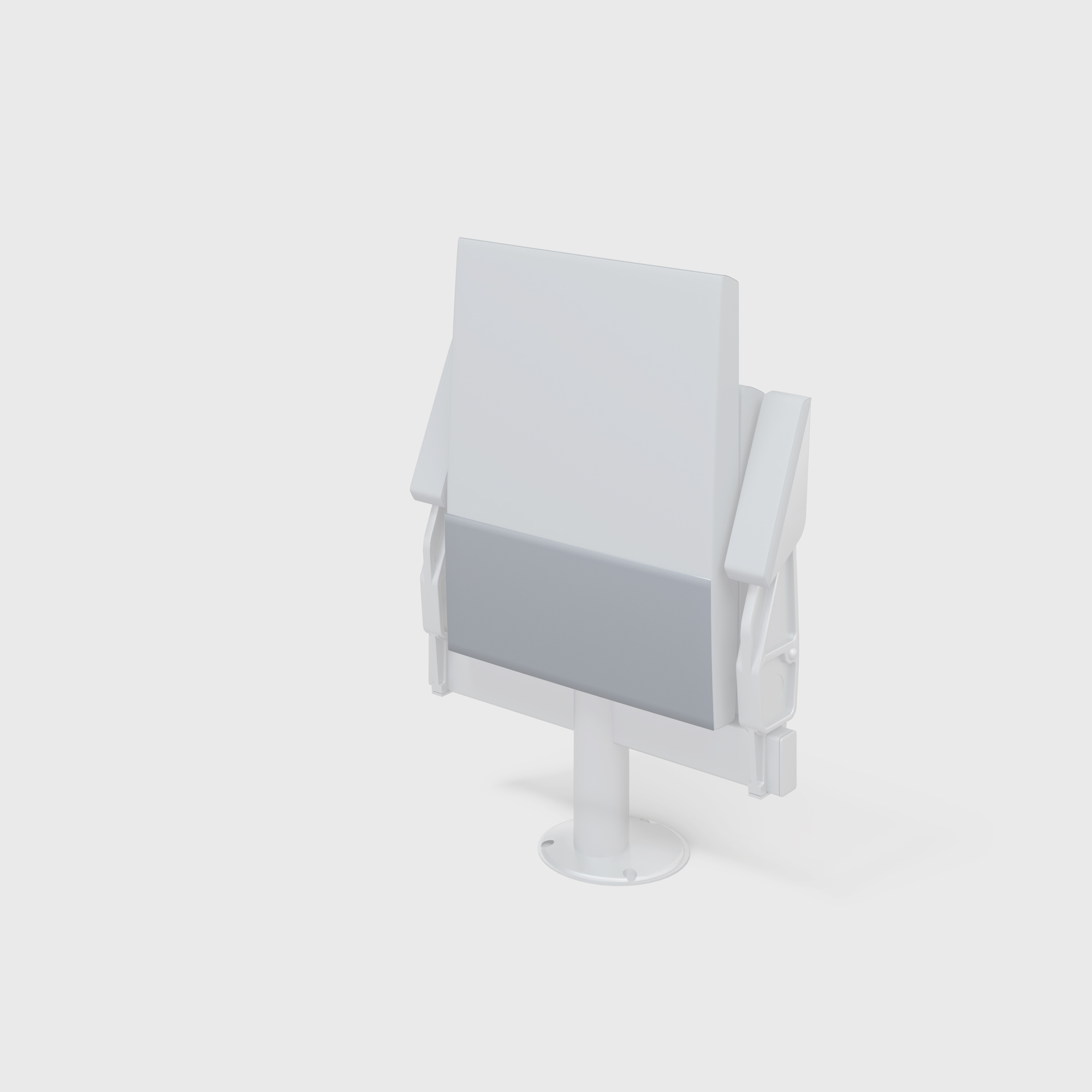 Steel Back
Back of backrest in varnished sheet metal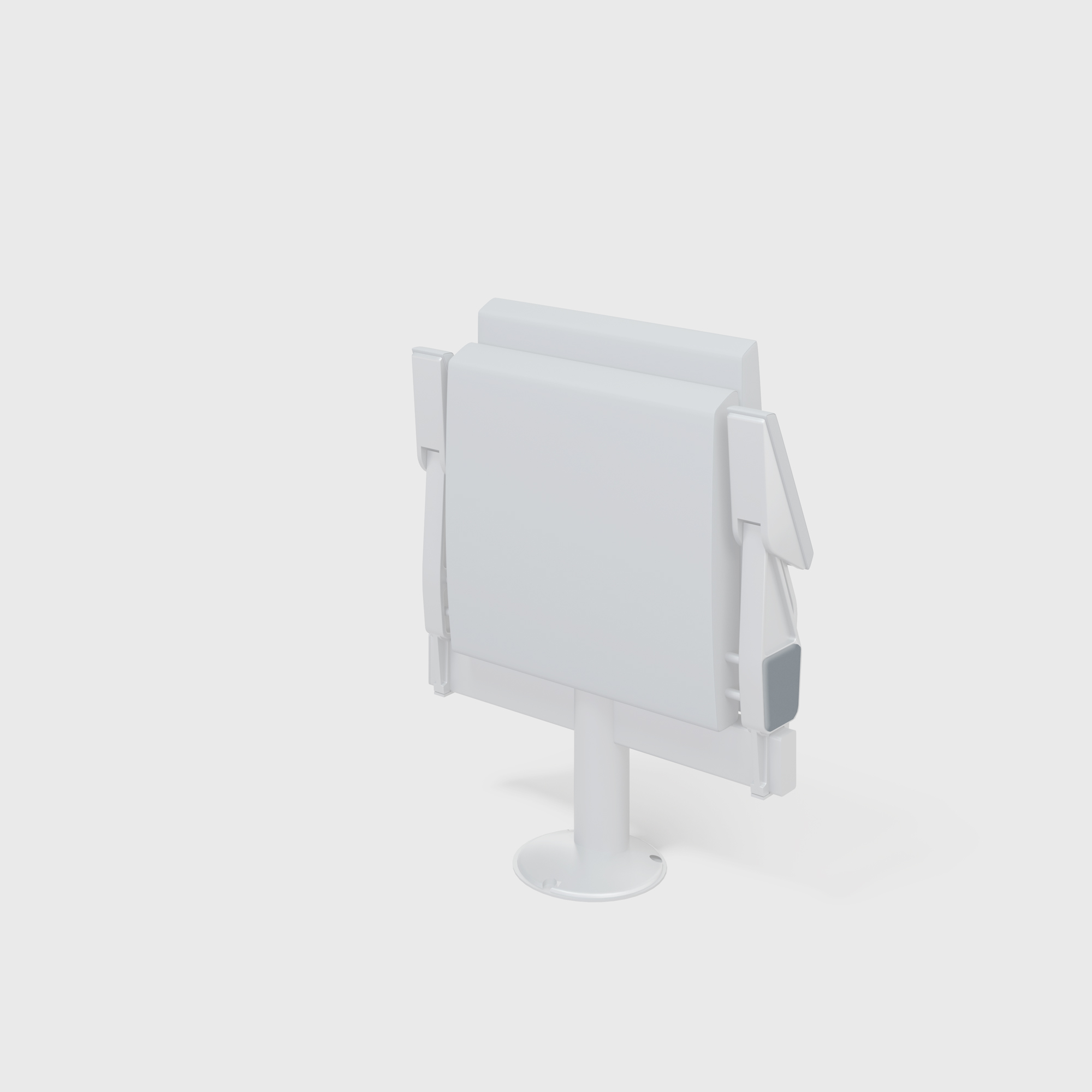 End-Row Panels
End-of-row upholstered panel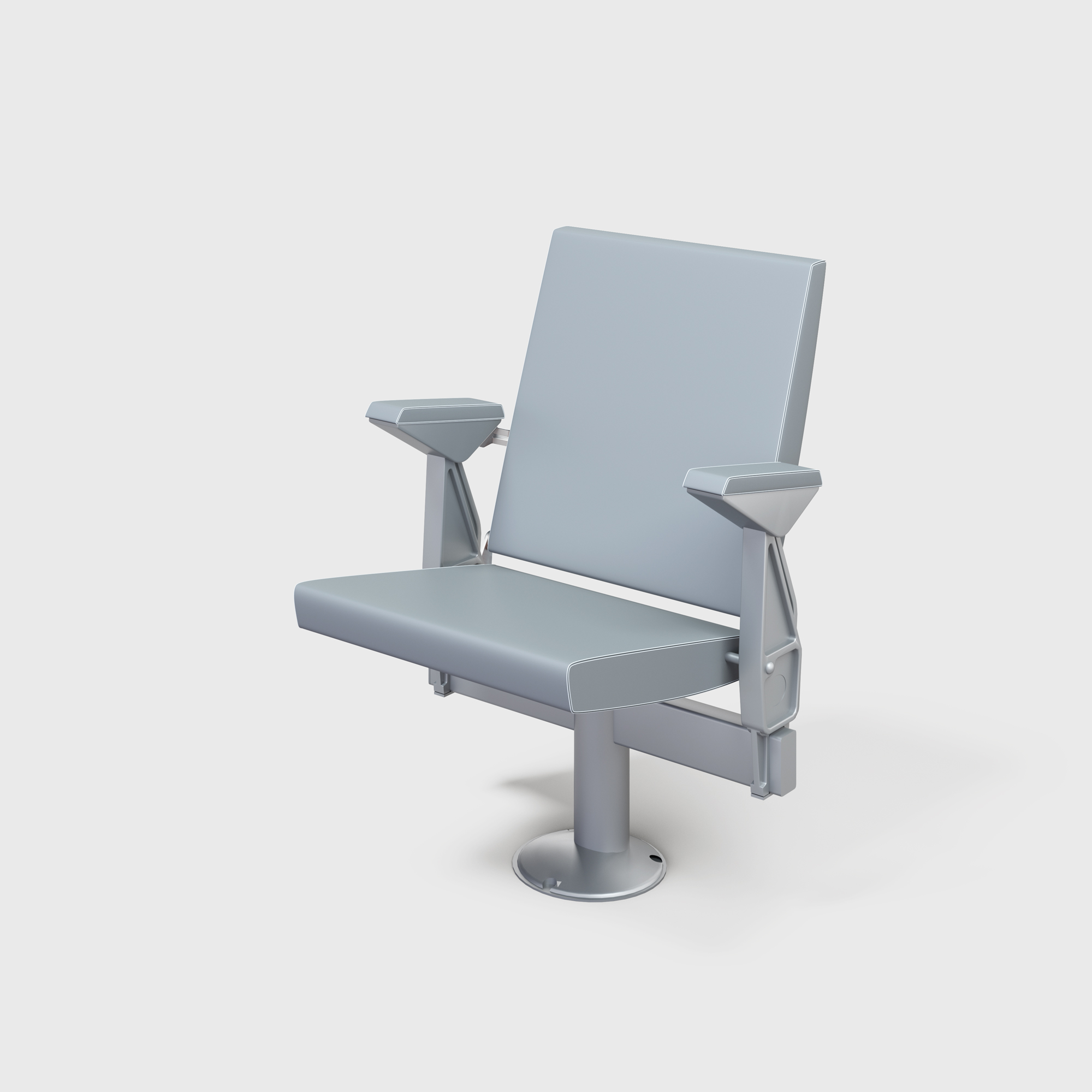 Contrast Stitching
Contrast stitching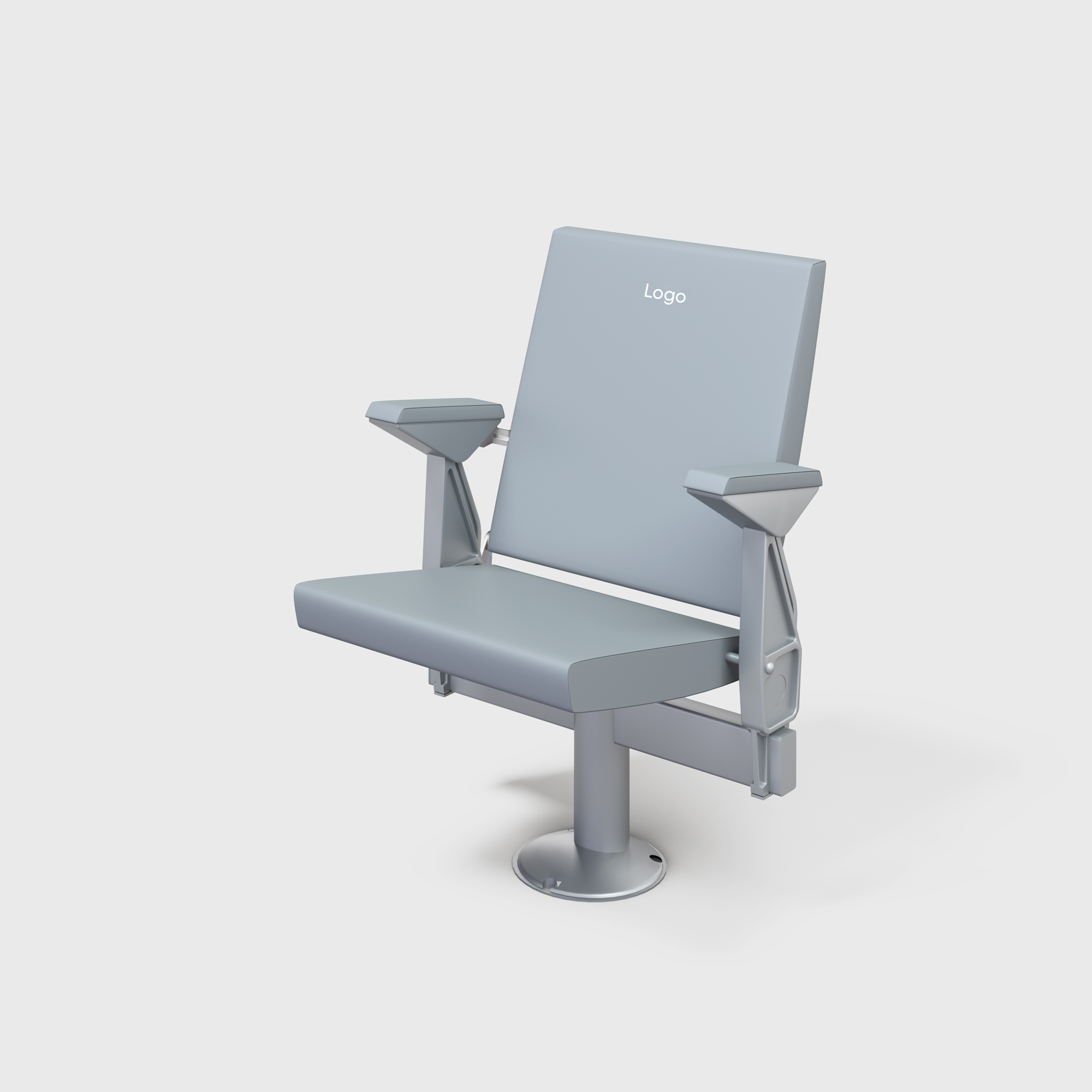 Logos
Custom embroidery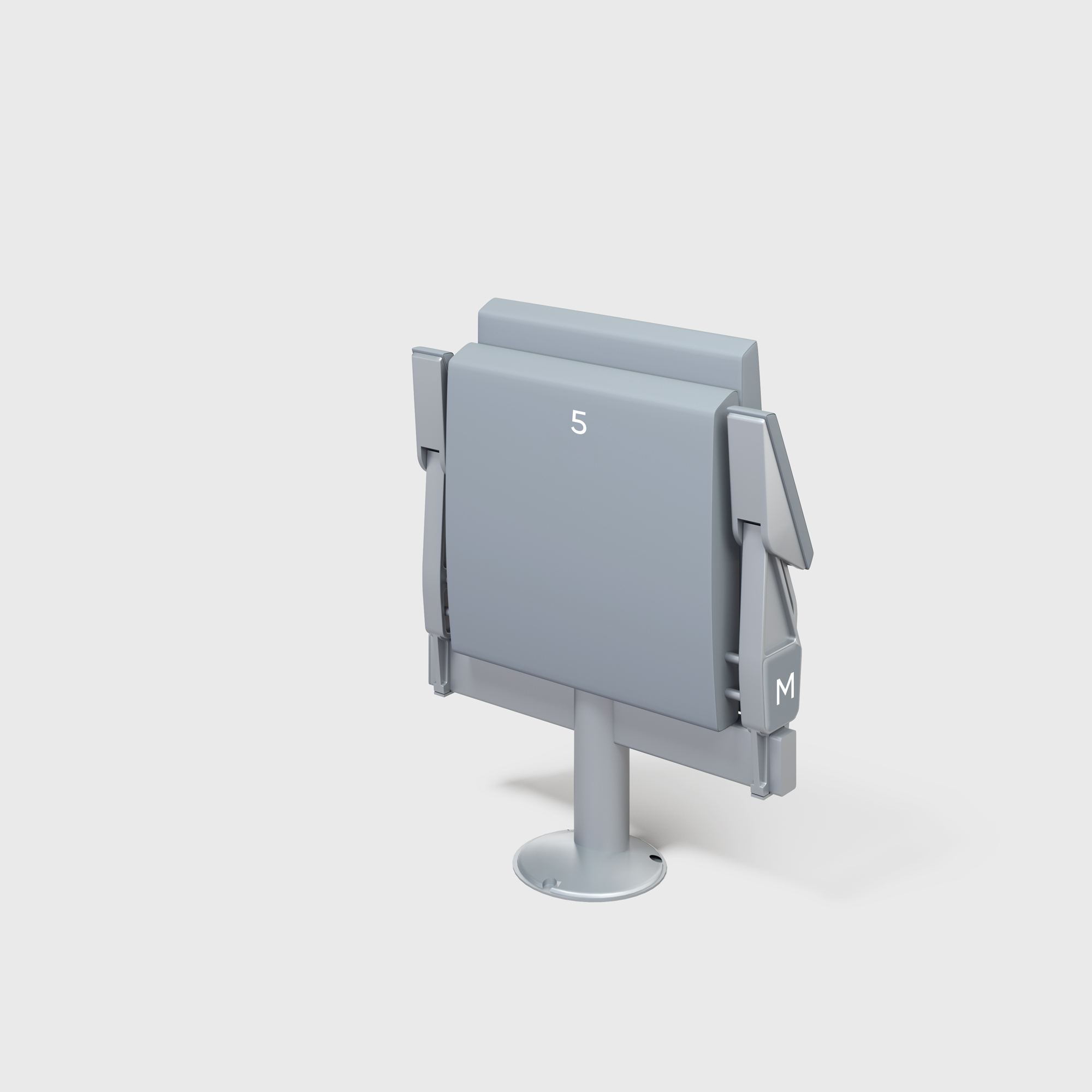 Numbering
Embroidered seat and row numbers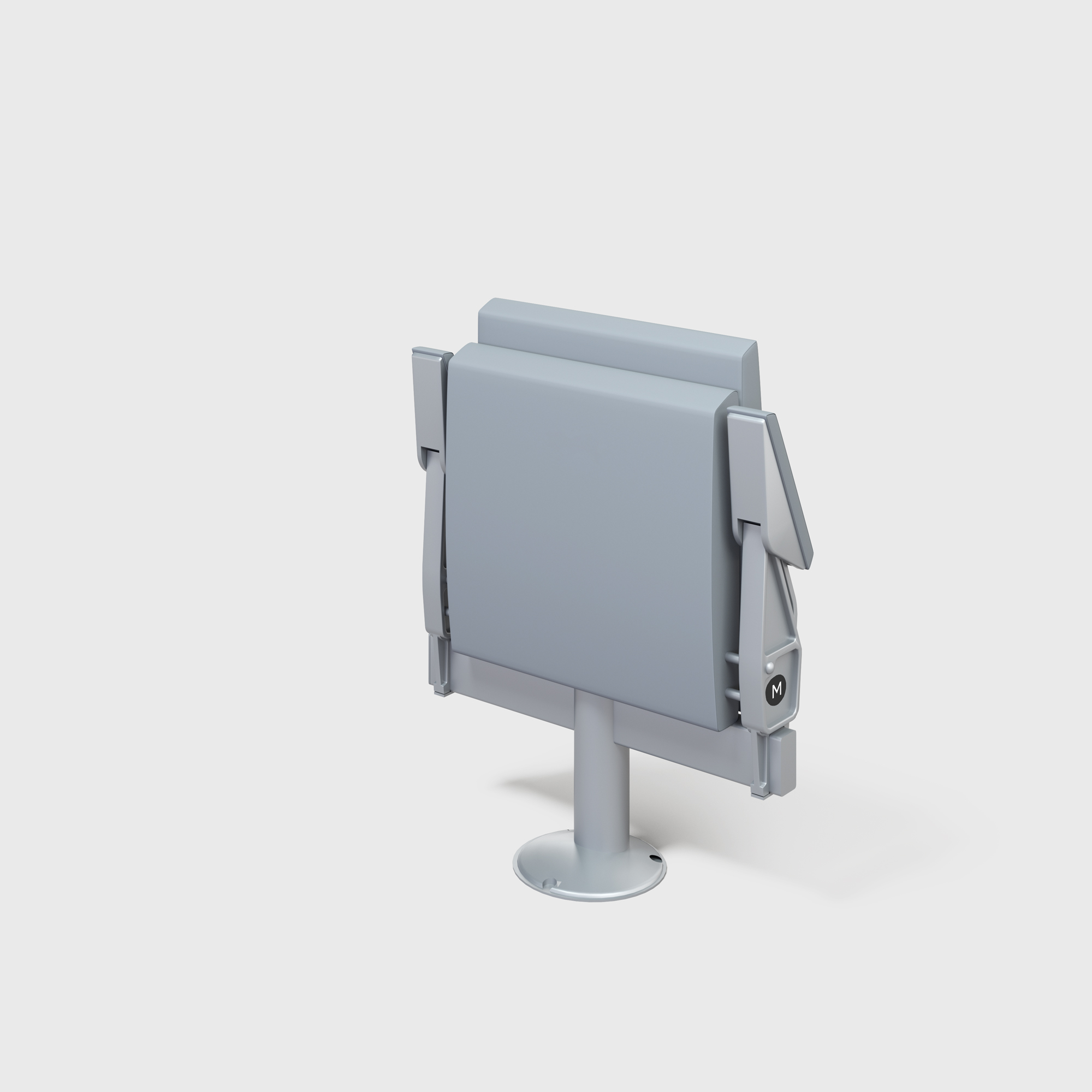 Numbering
Adhesive row numbers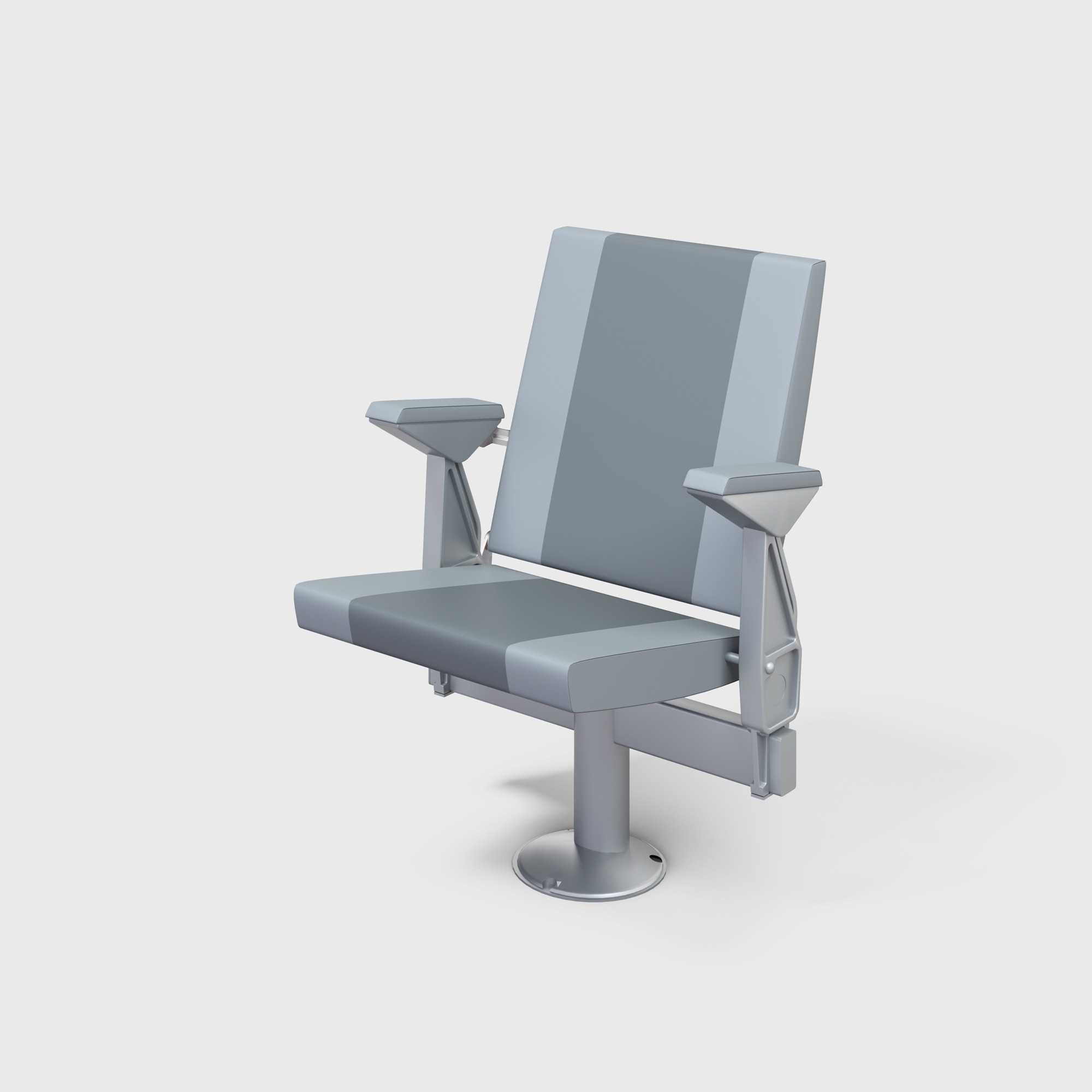 Bi-Colour
Bi-colour upholstery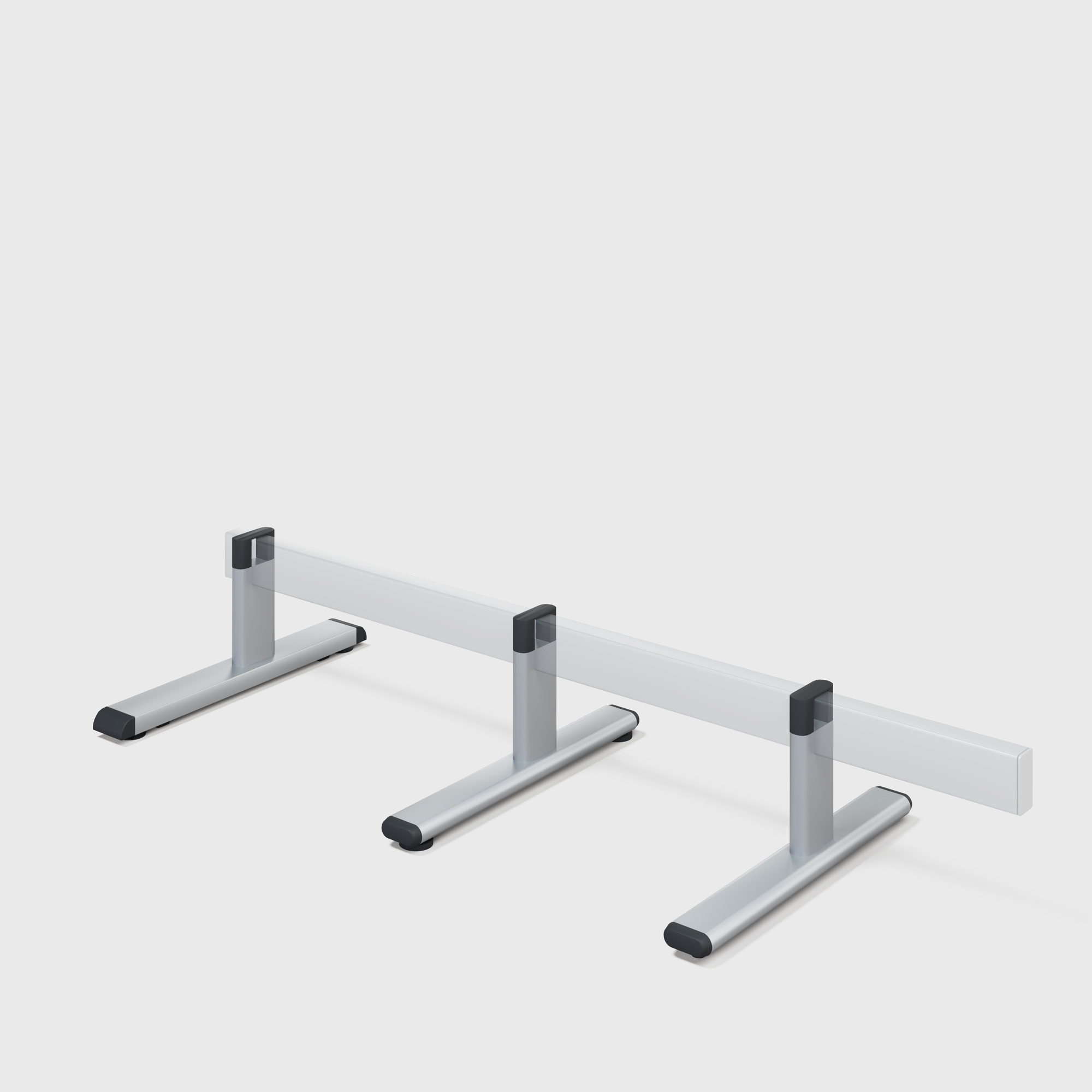 Mobile Legs
Floor-mounted feet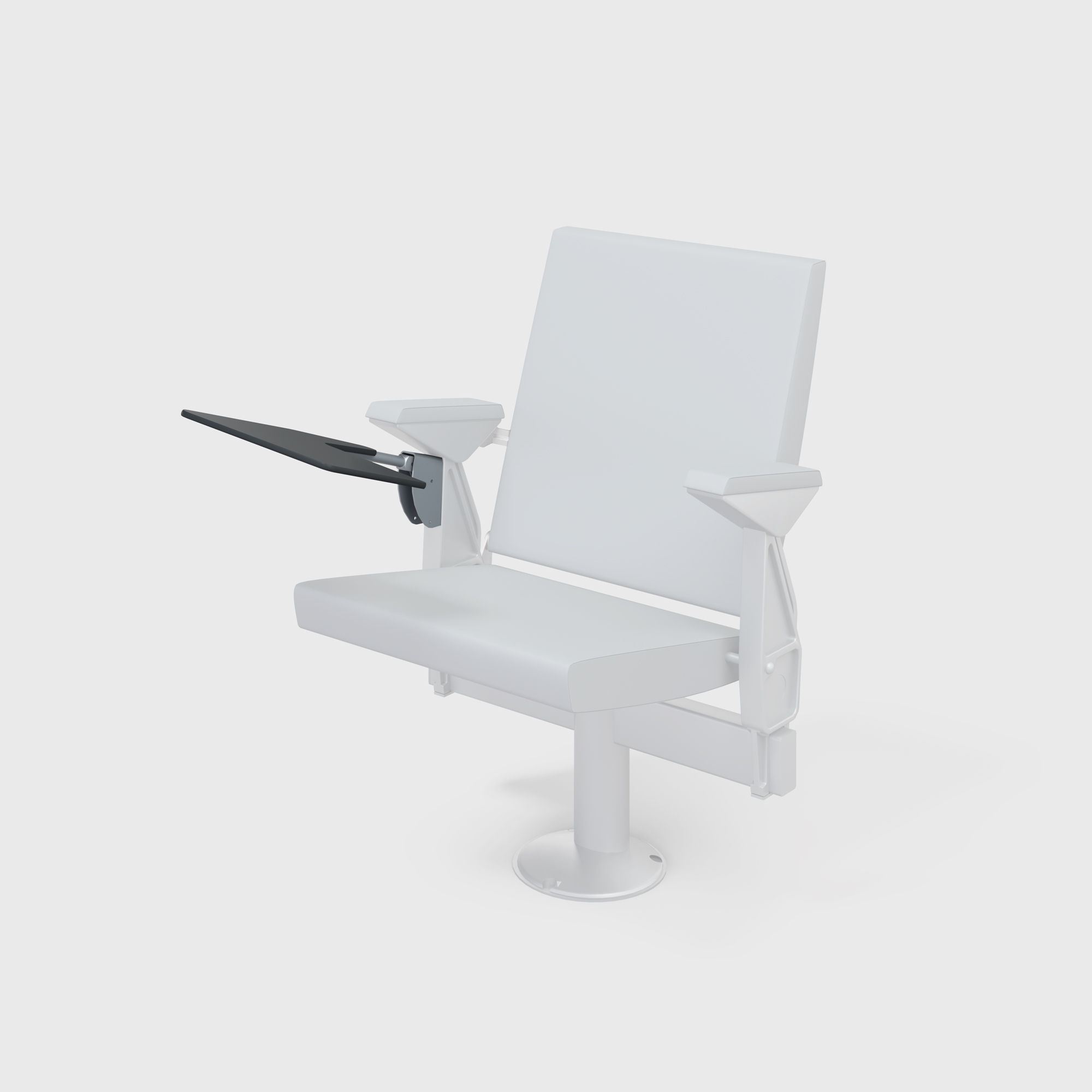 Tablet
Side-mounted writing tablet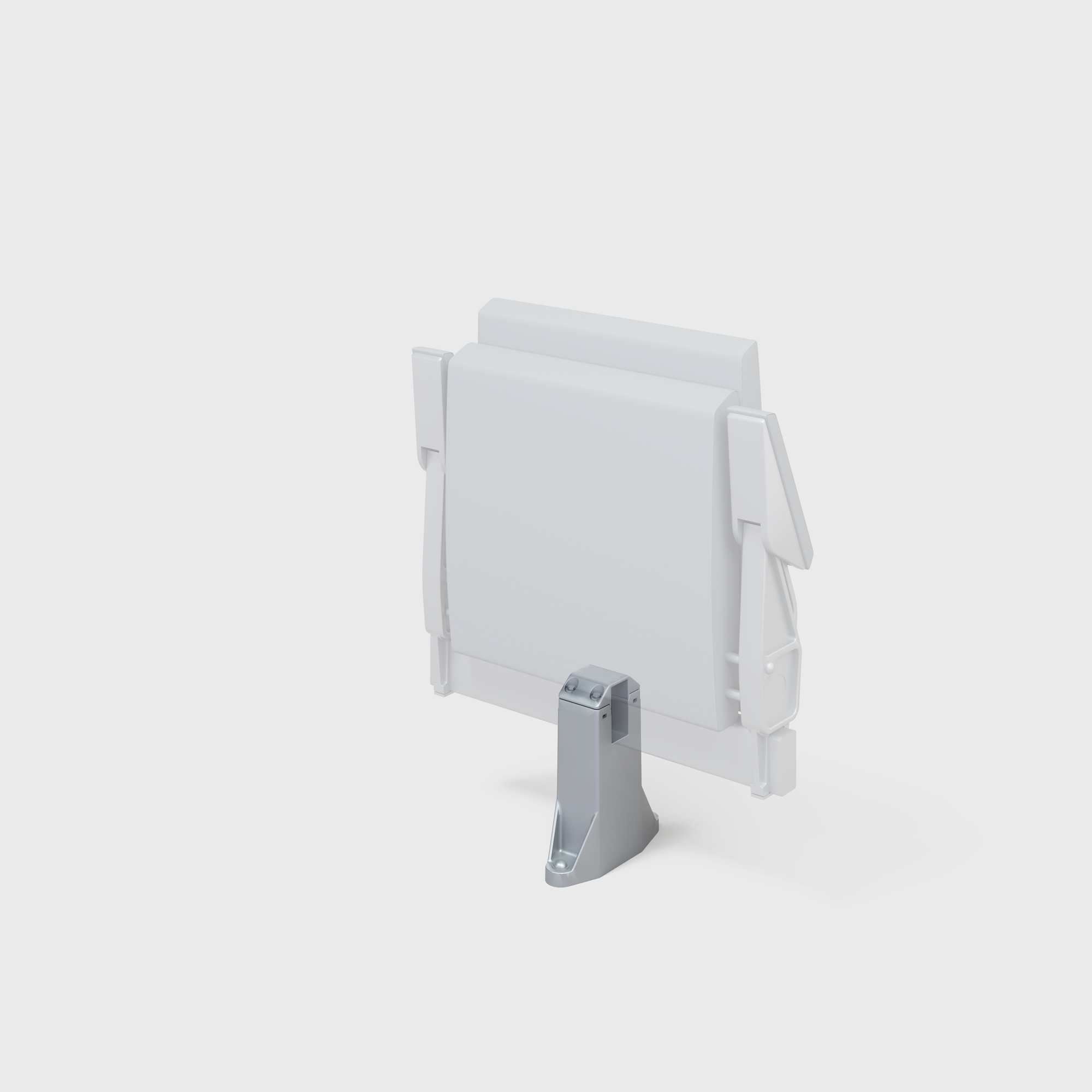 Sport Feet
Polyamide feet
Dimensions
measurements in centimetres




We are the only Italian company offering a 7-year warranty on our products.
Please contact the Quality and Environment​​​​​​​ office for information on the certificates available on the series.