Privée
The Privée collection of armchairs and sofas is designed to meet privacy needs in shared workspaces, open-plan offices, and waiting areas.
Privée means cozy, personal spaces that add a special touch to a room with their elegant design and comfortable shapes. The Privée line is notable for its canopies, soft and welcoming wrap-around structures that ensure acoustic comfort.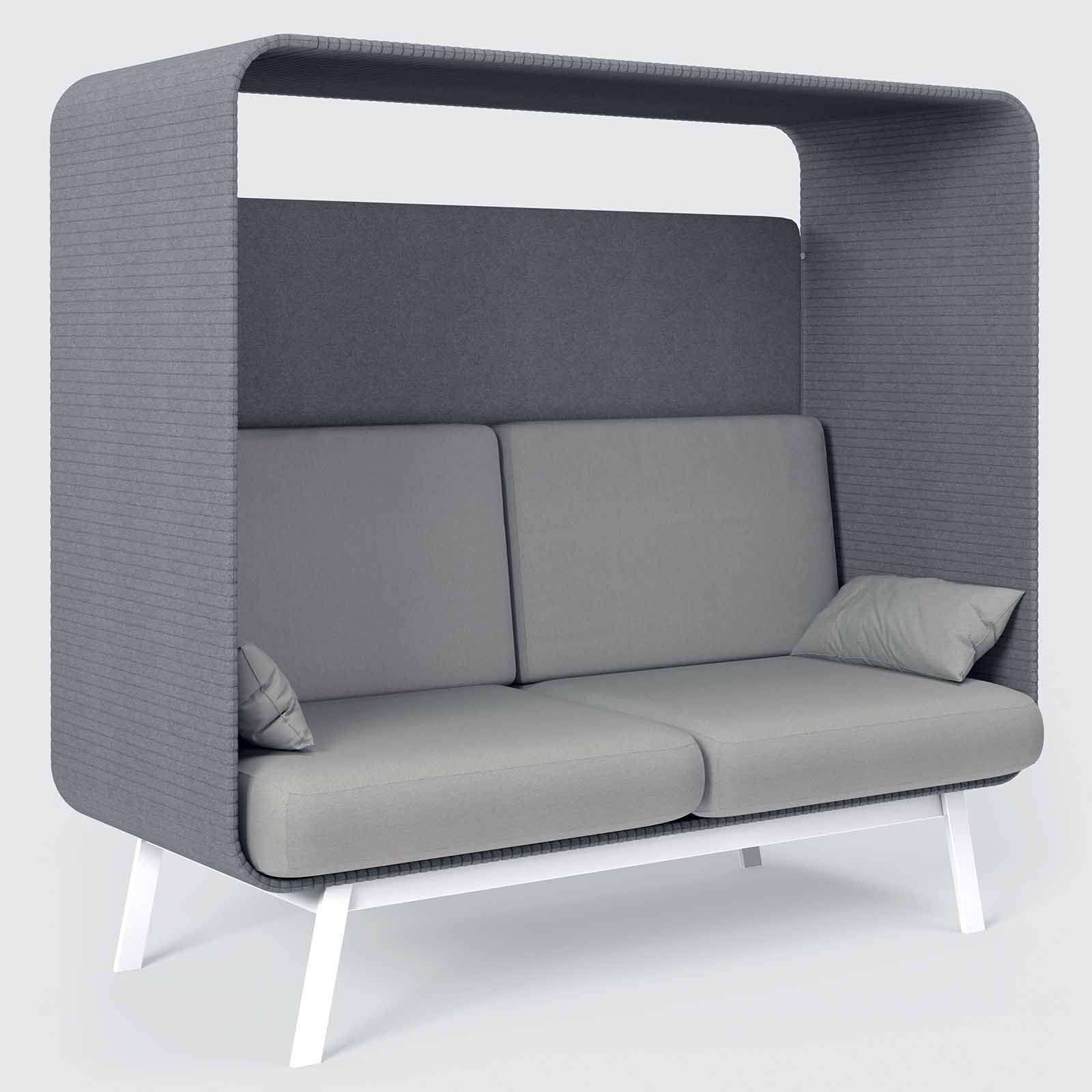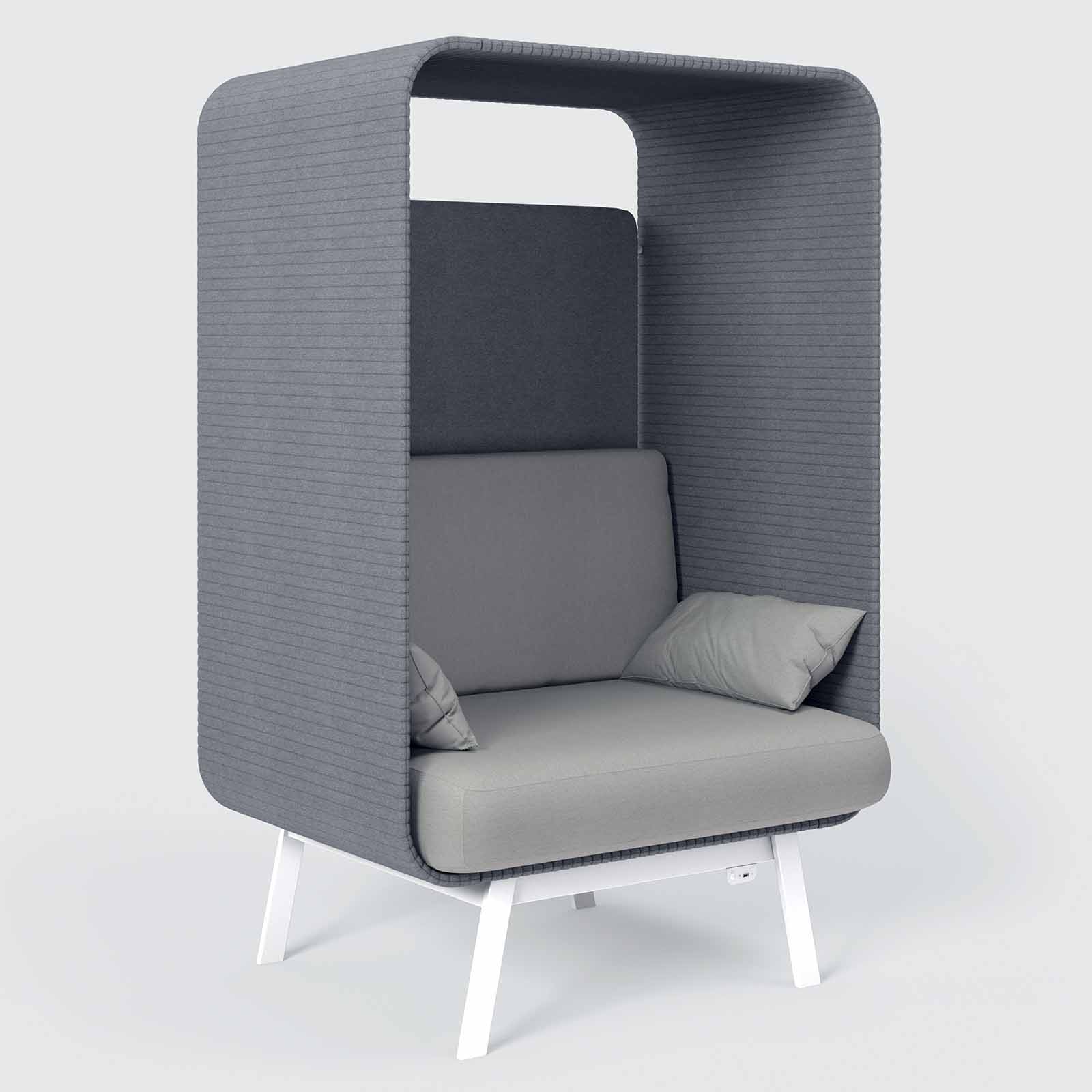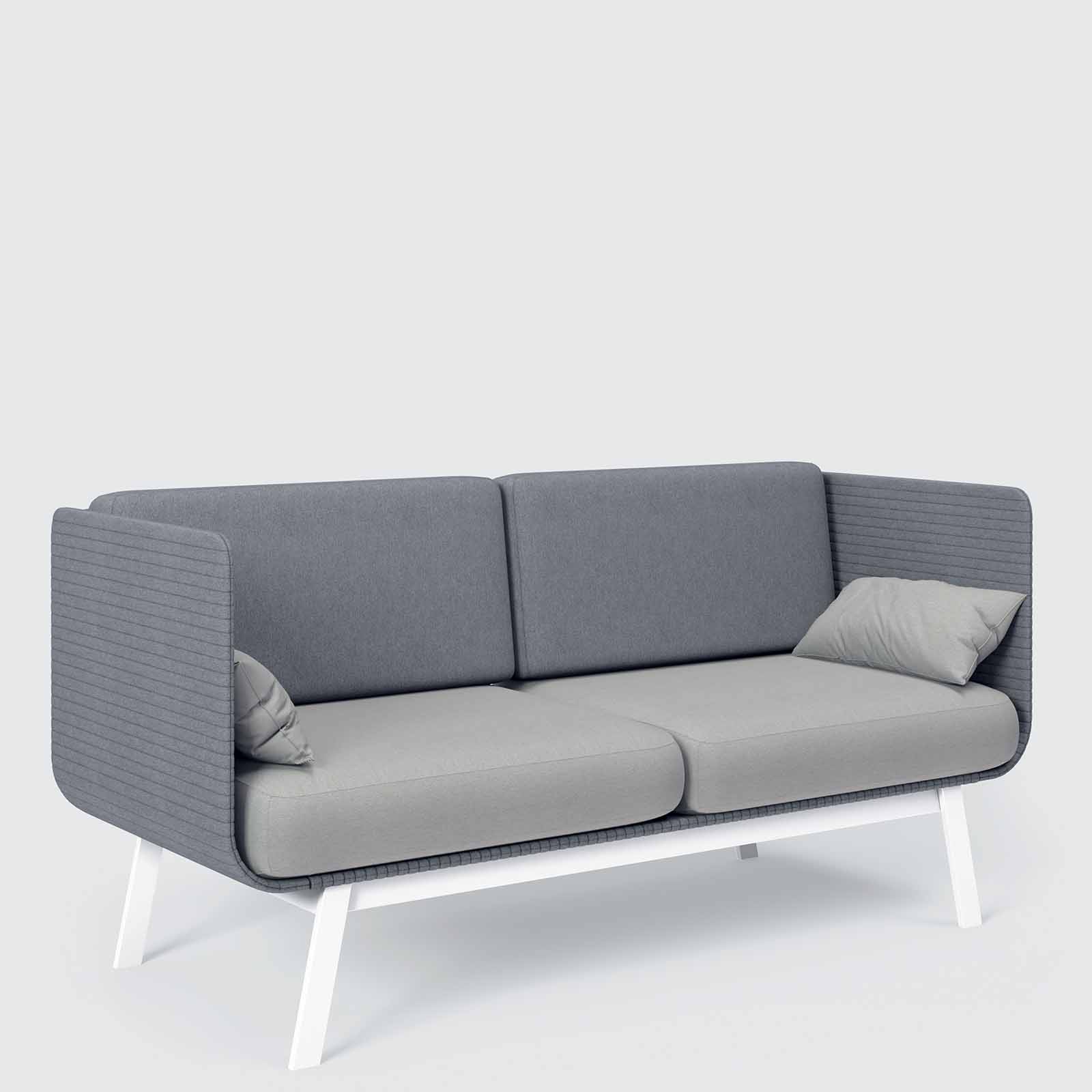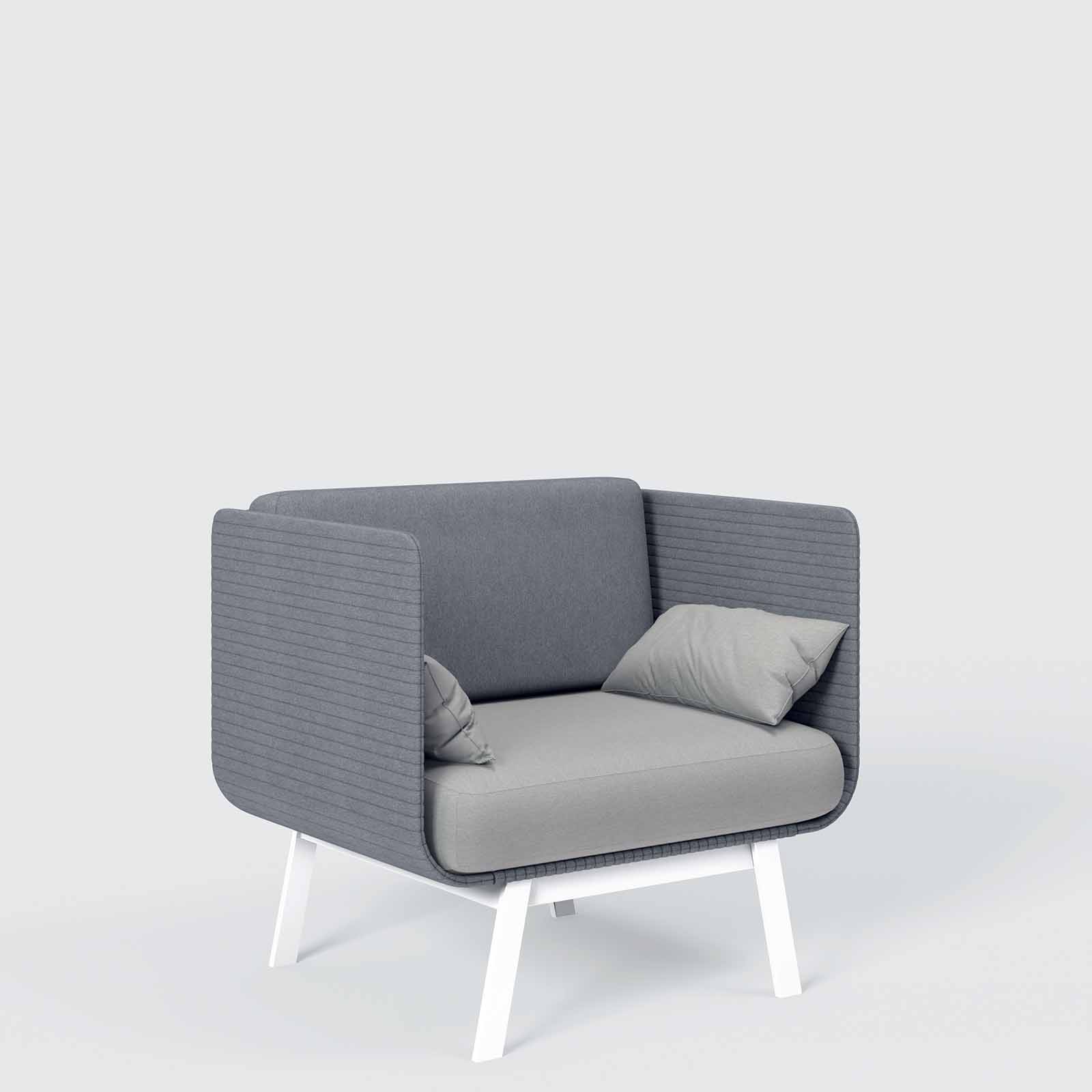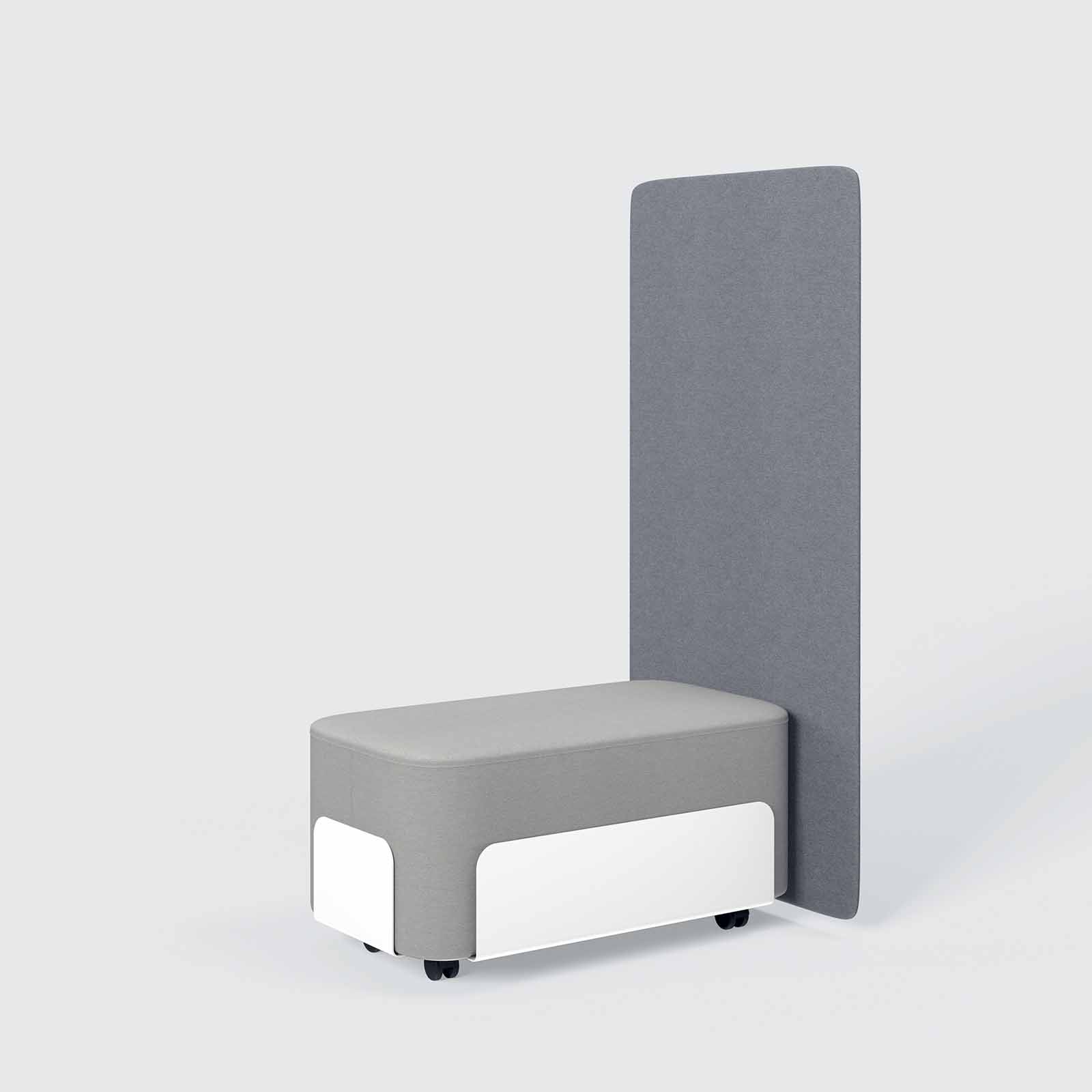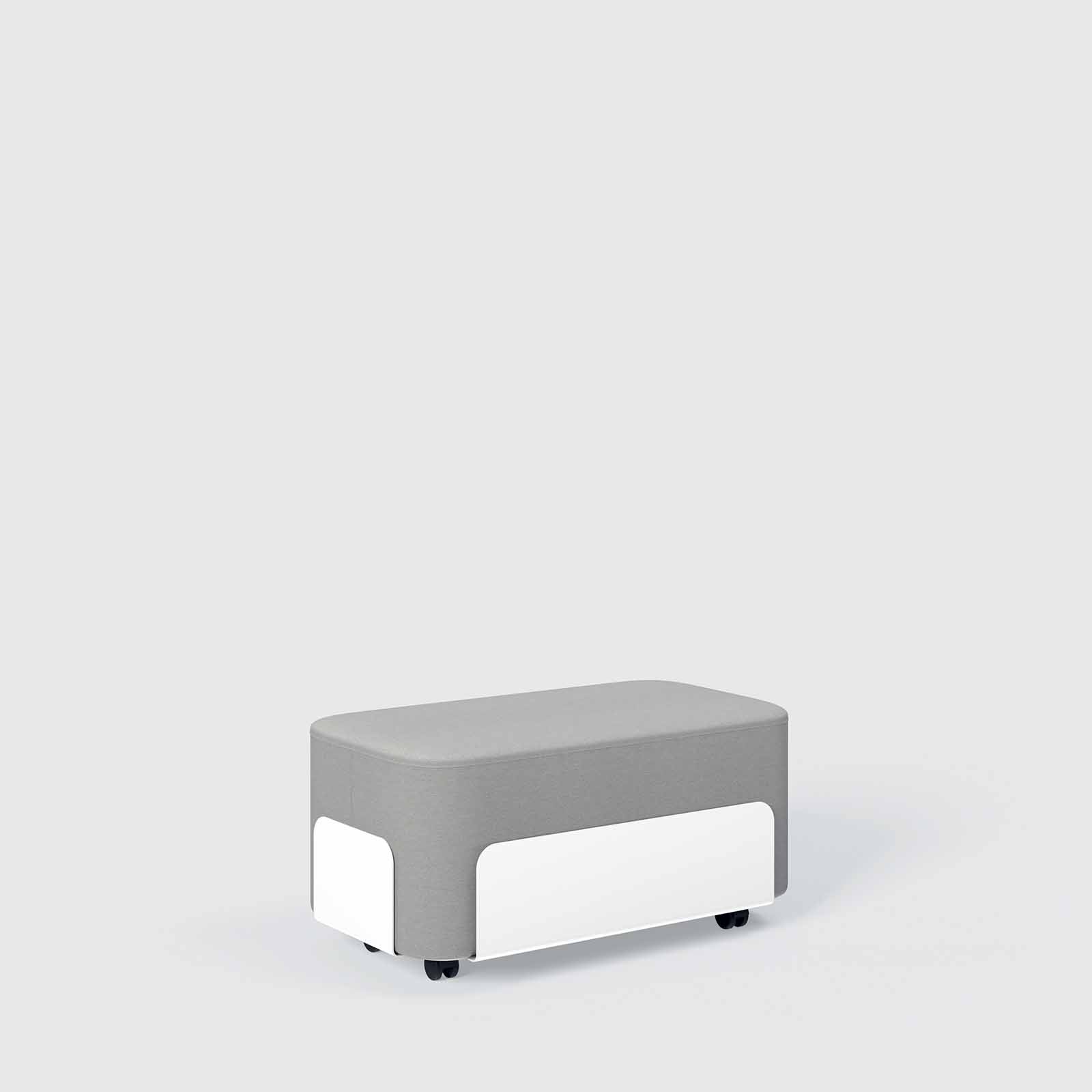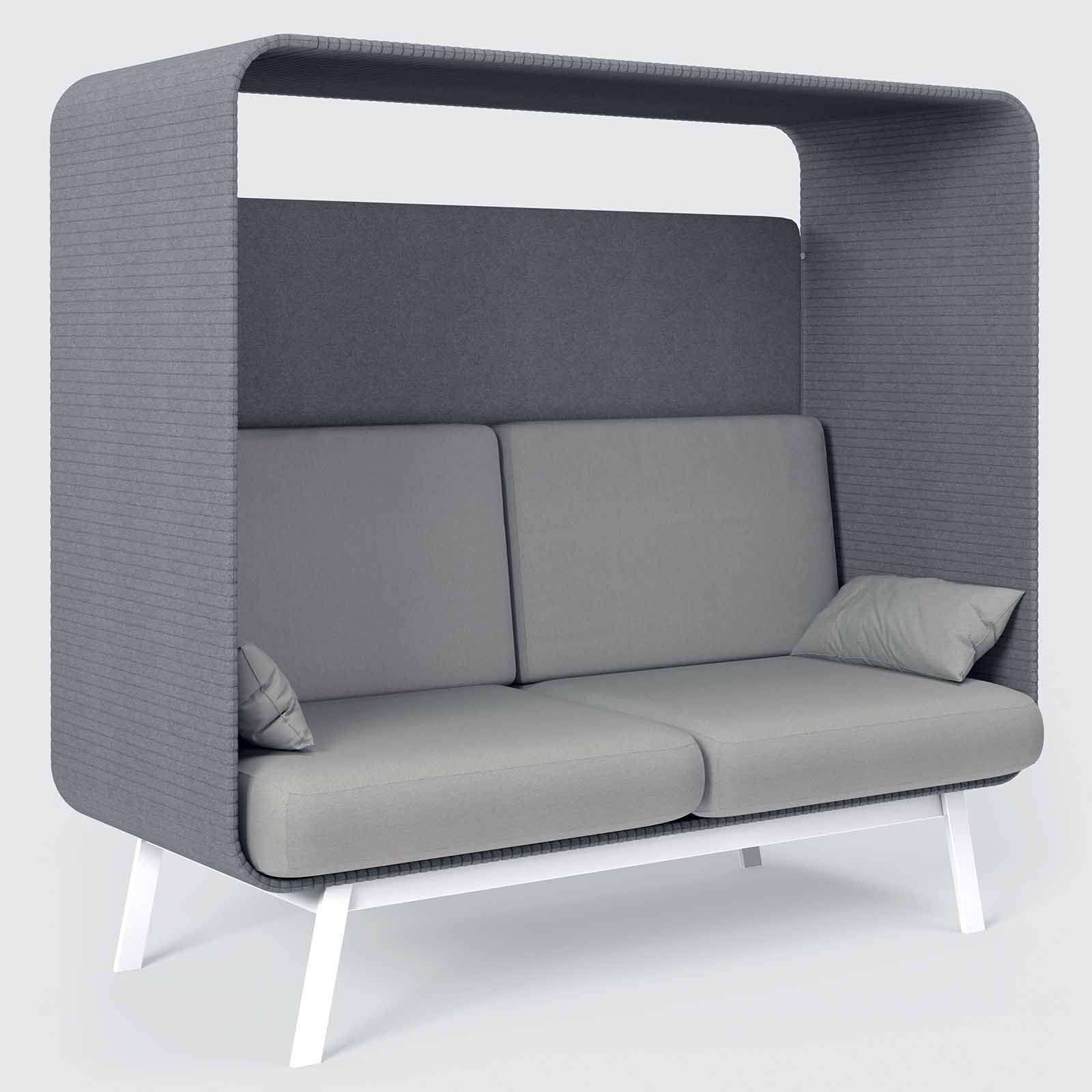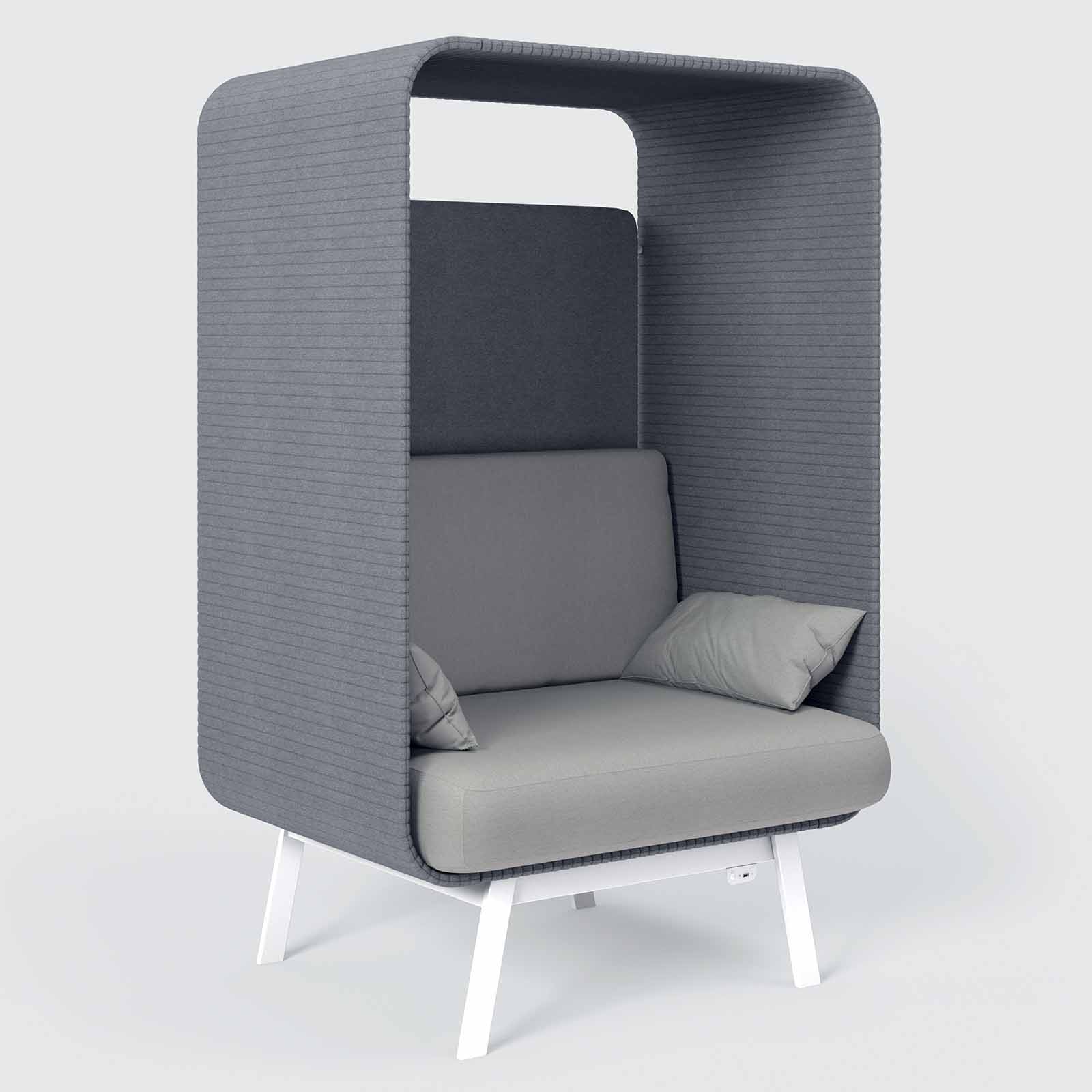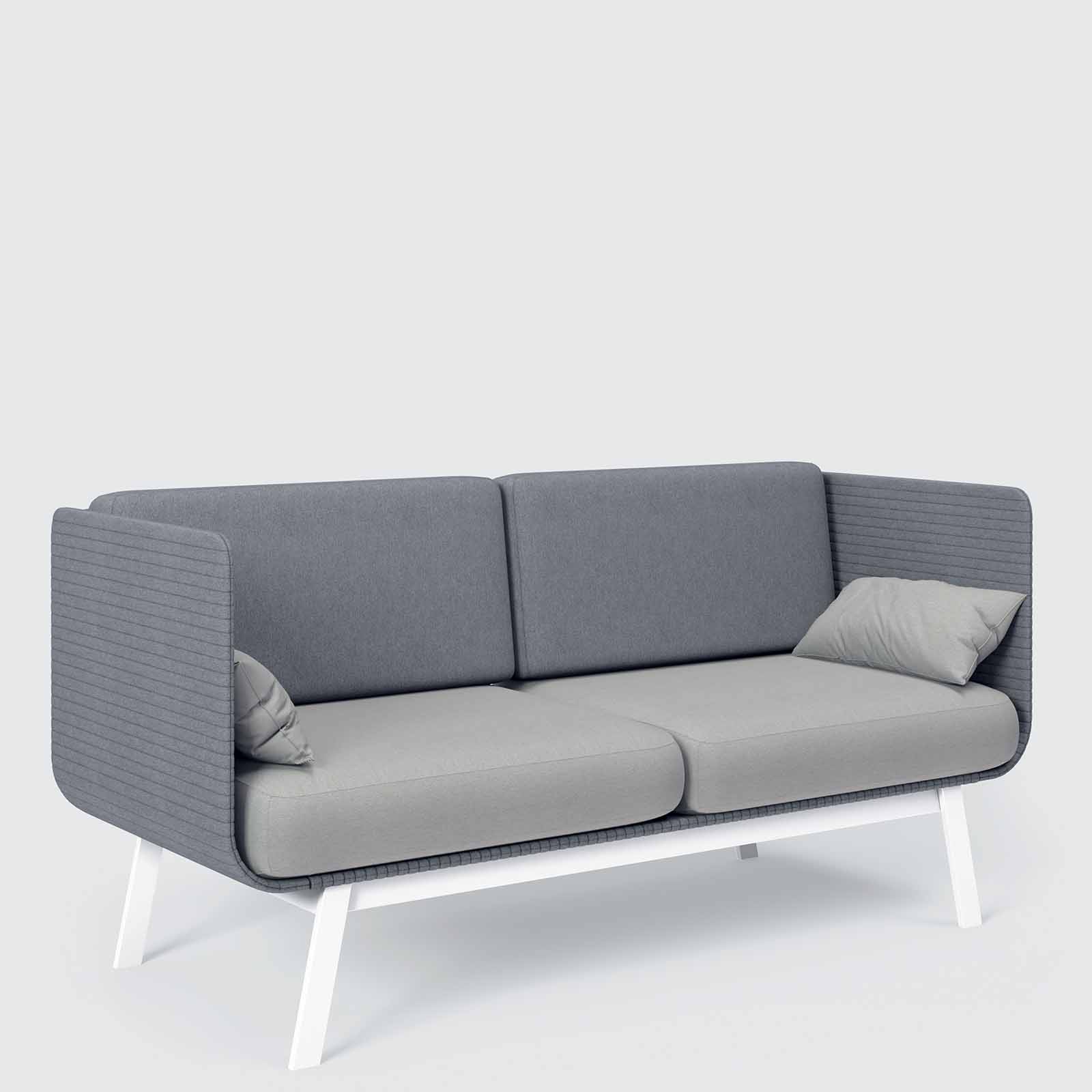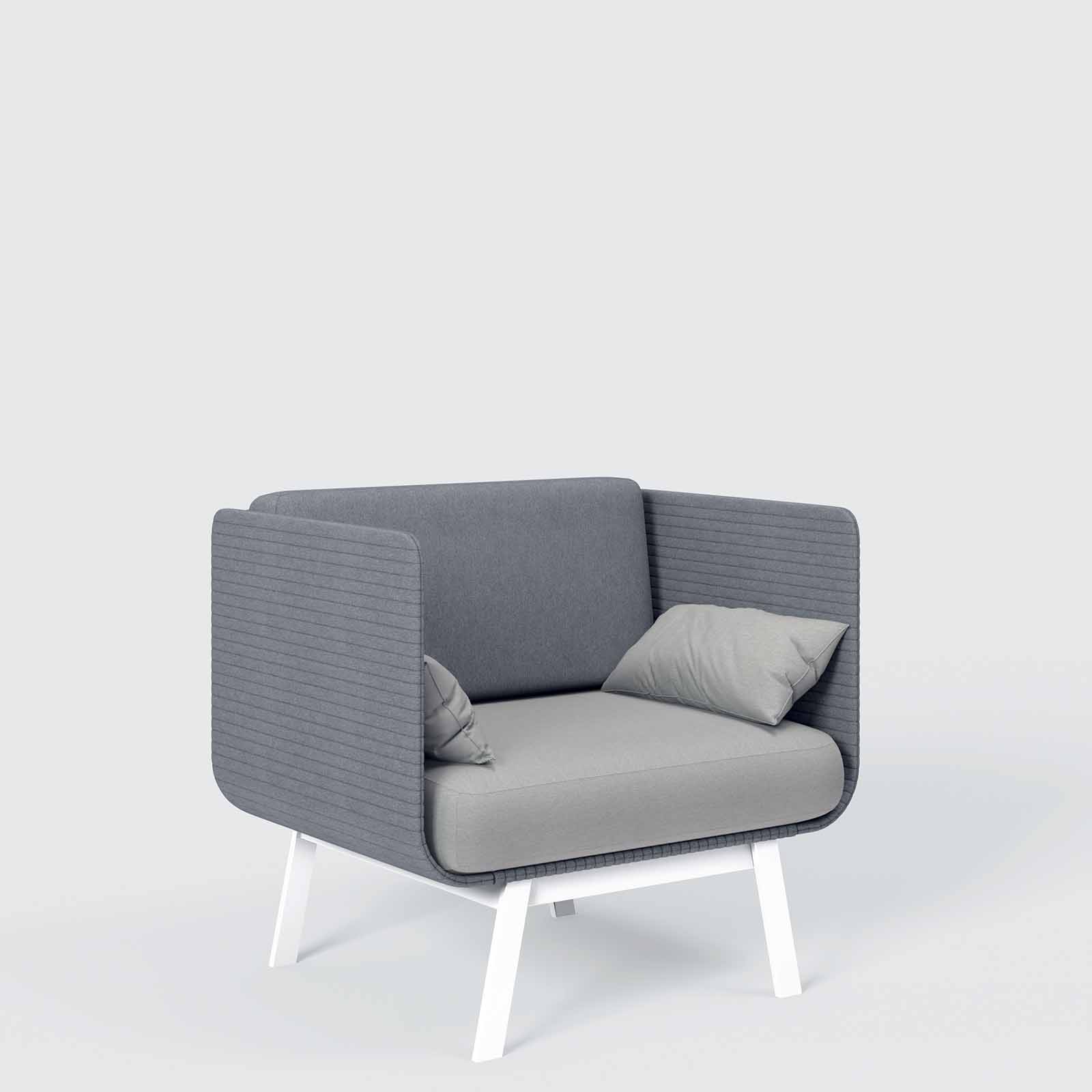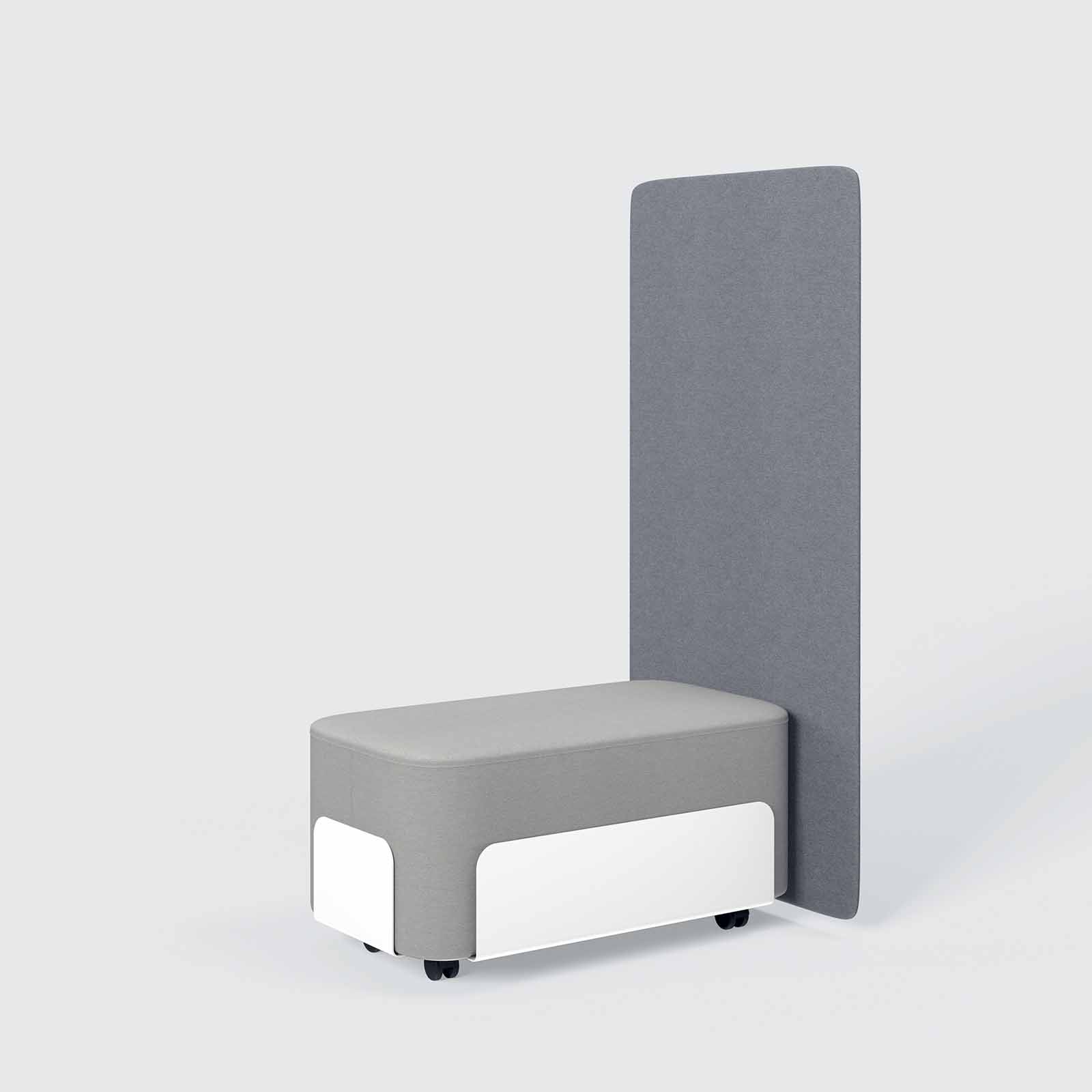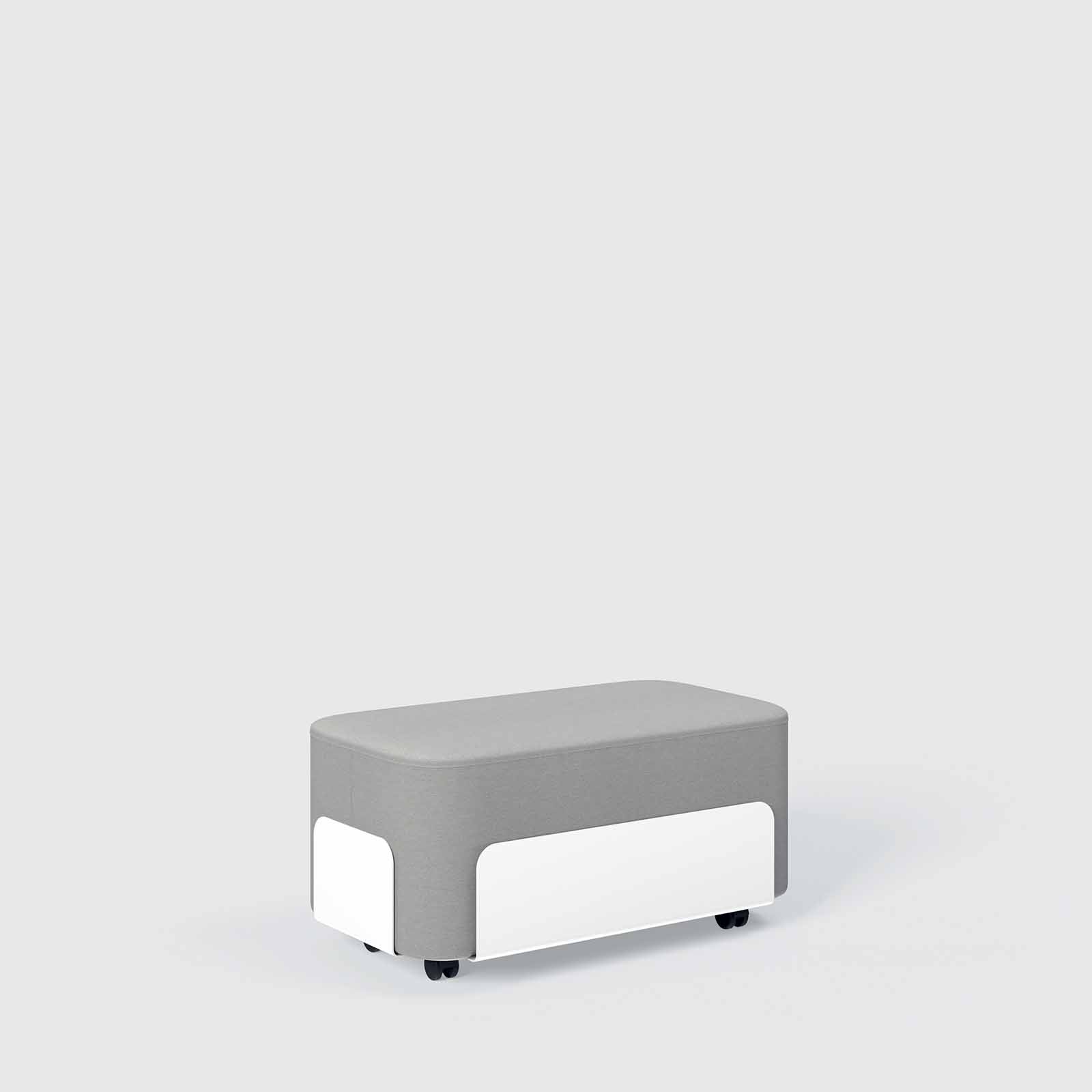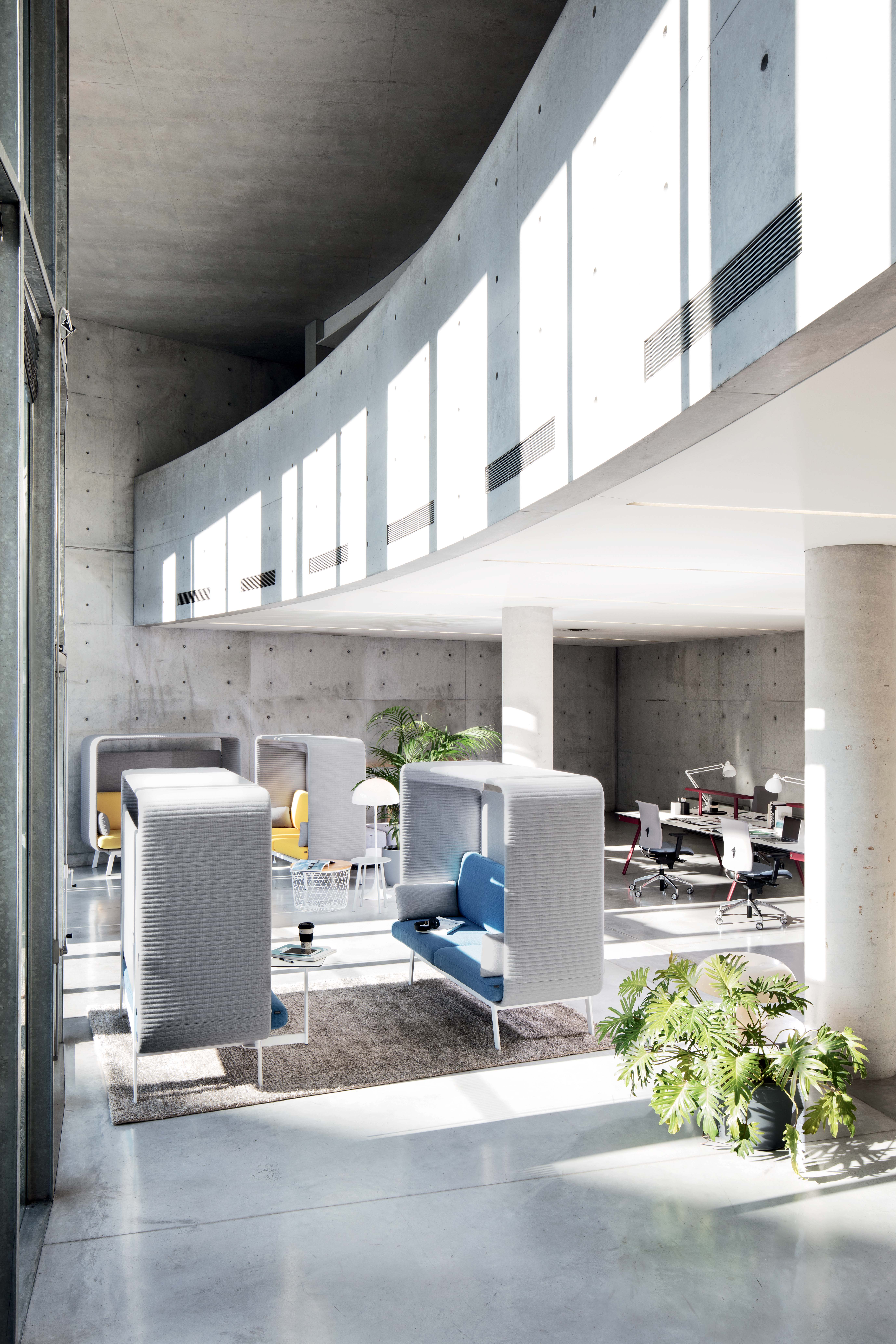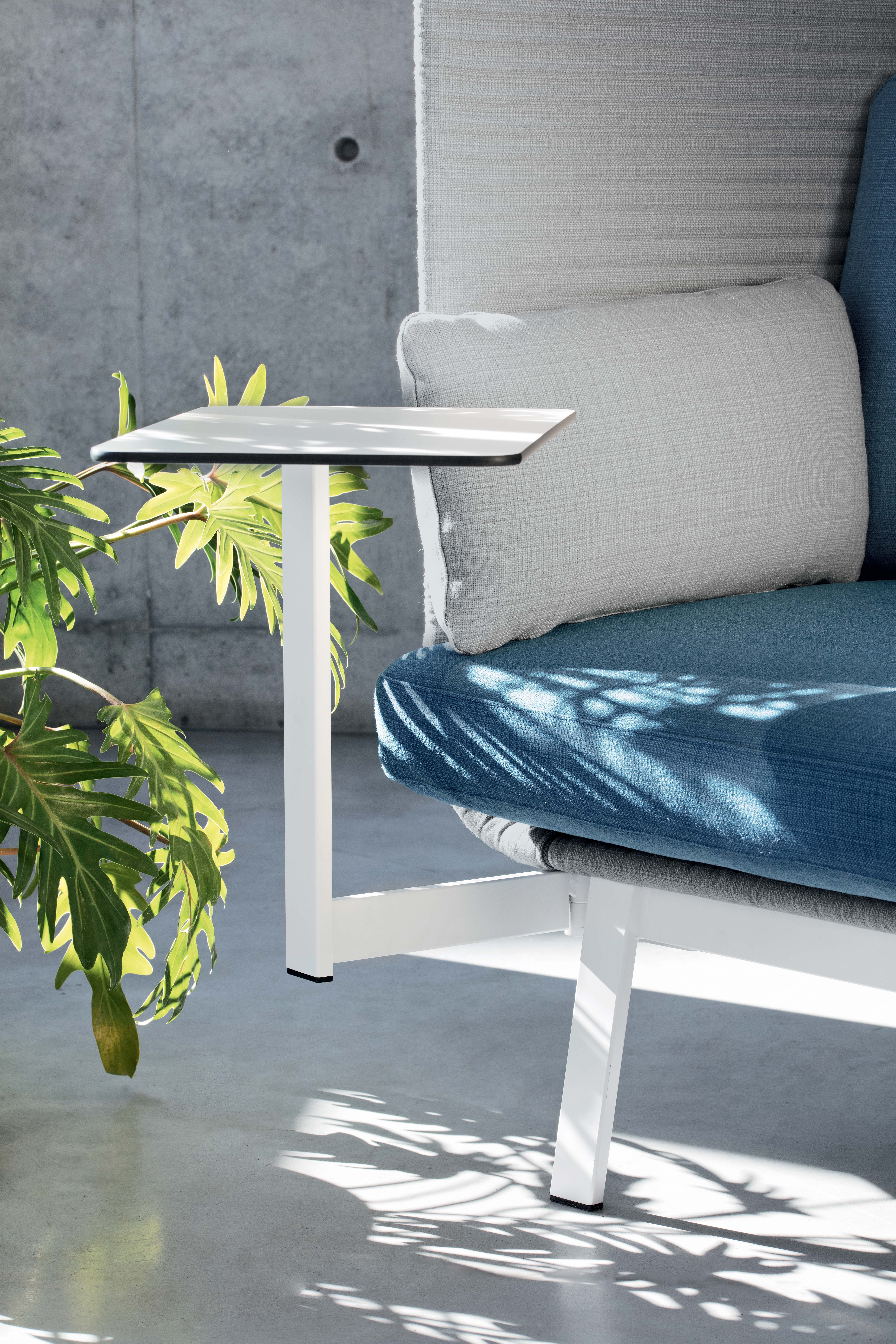 Acoustic research
Using the sound intensity method
60% of the sound waves reflected in highly reverberant environments come from the ceiling. This is why Privée features not only a high back and sides, but also a canopy to enhance its performance.
Results
Total acoustic comfort and the clearest and cleanest intelligibility of speech during conversation at a volume over 15db and in frequencies between 500-2,000 Hz. Frequency interval 100 Hz
3.15 kHz. Chromatic scale of acoustic intensity 80-50 decibel (dB).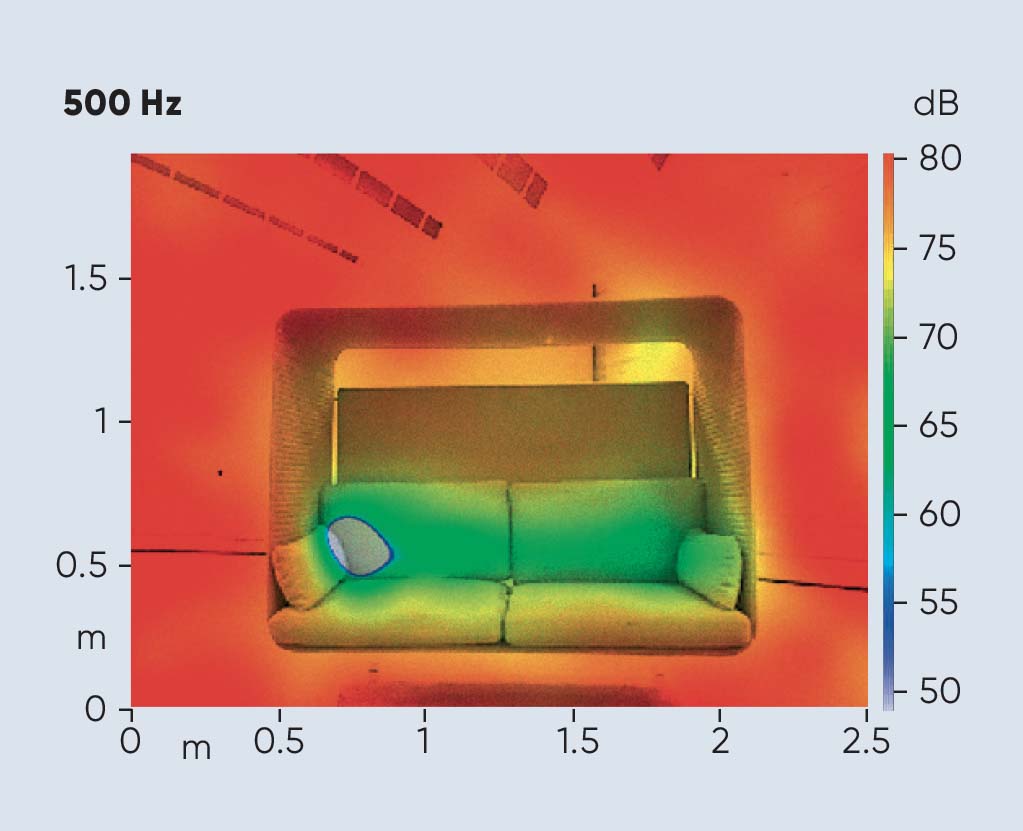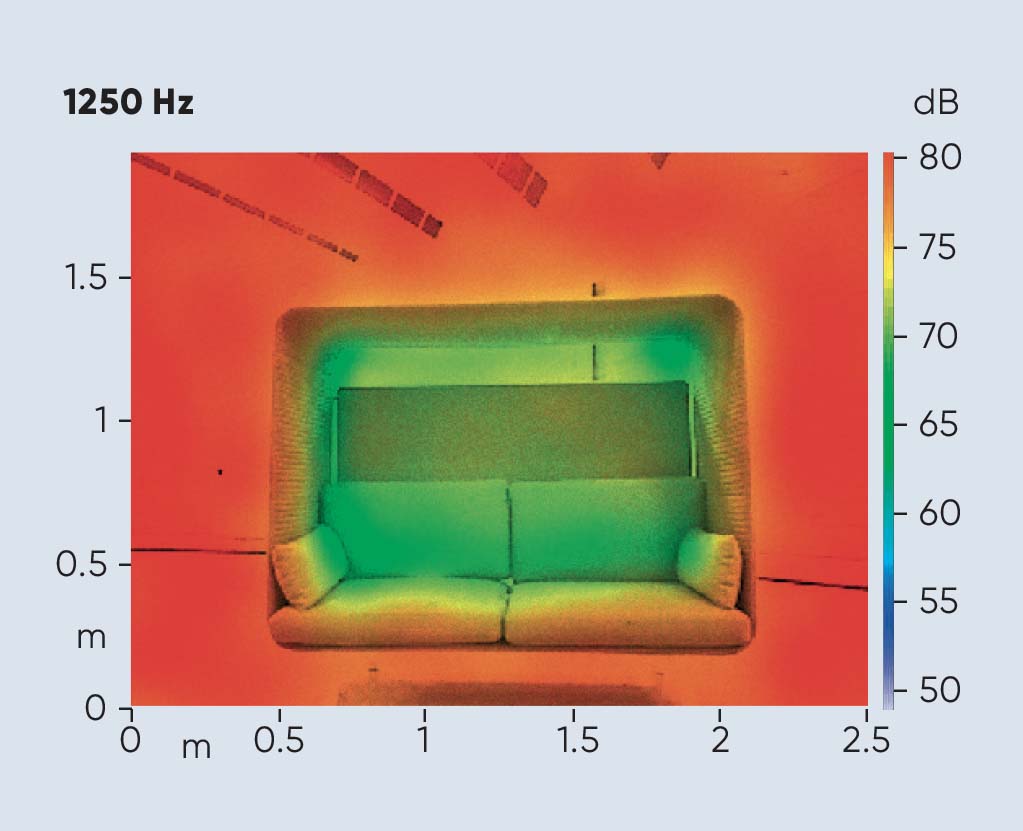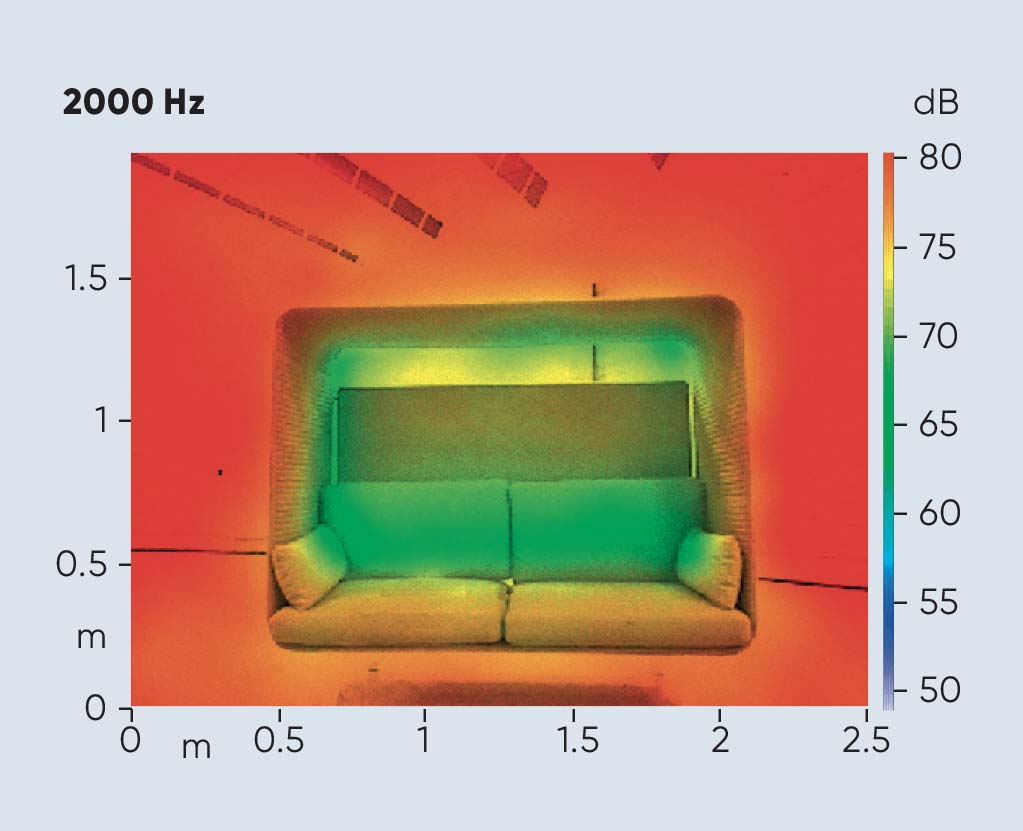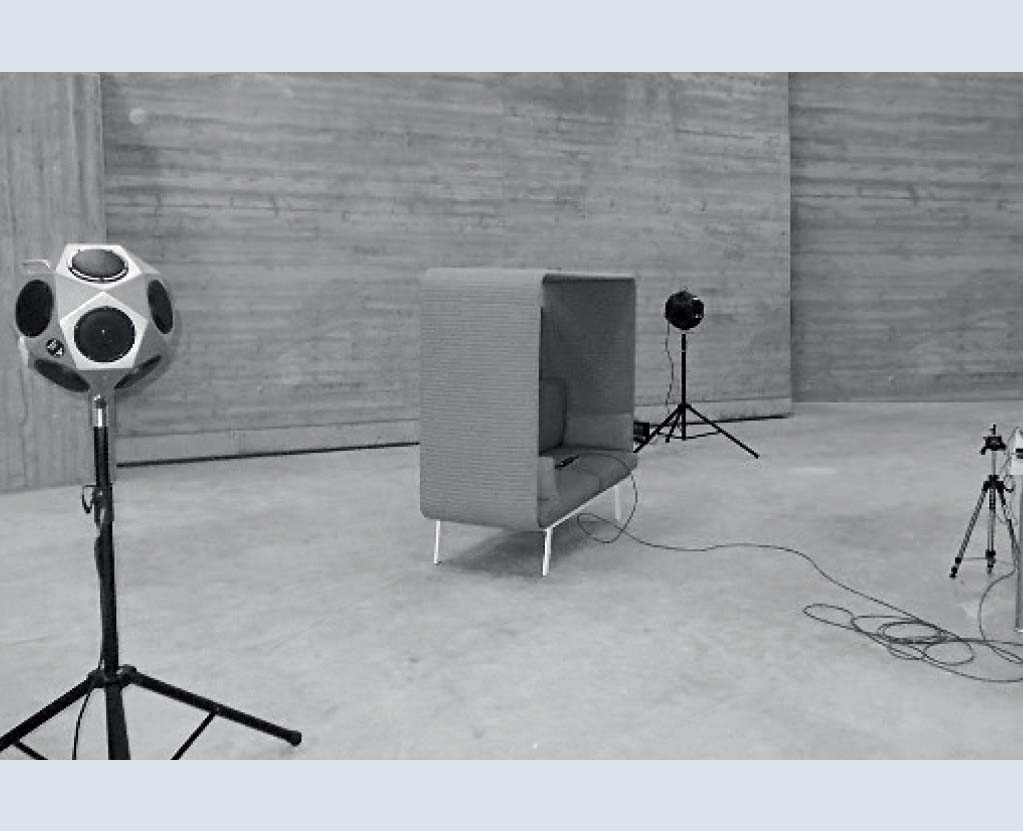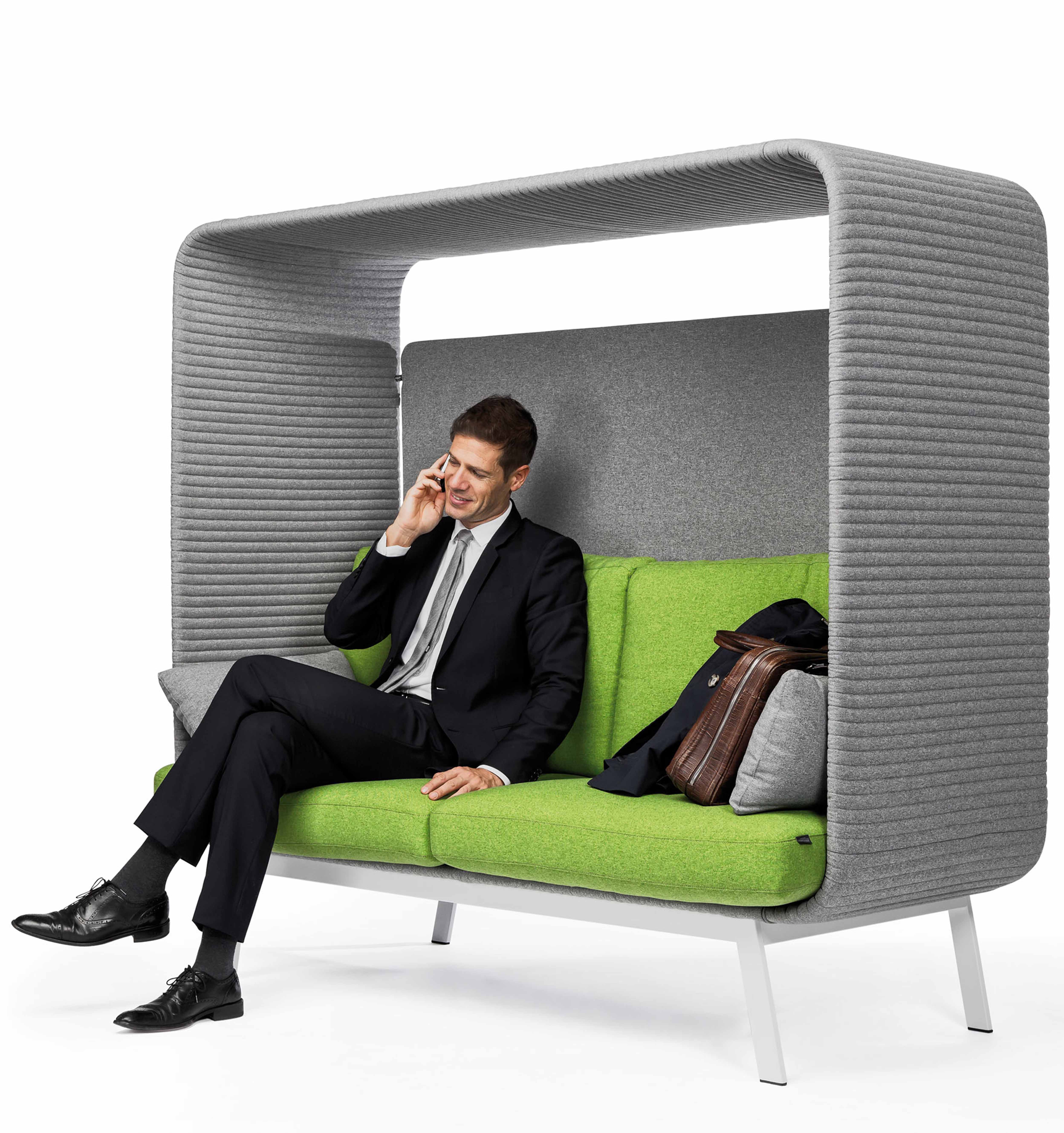 Privée
double sofa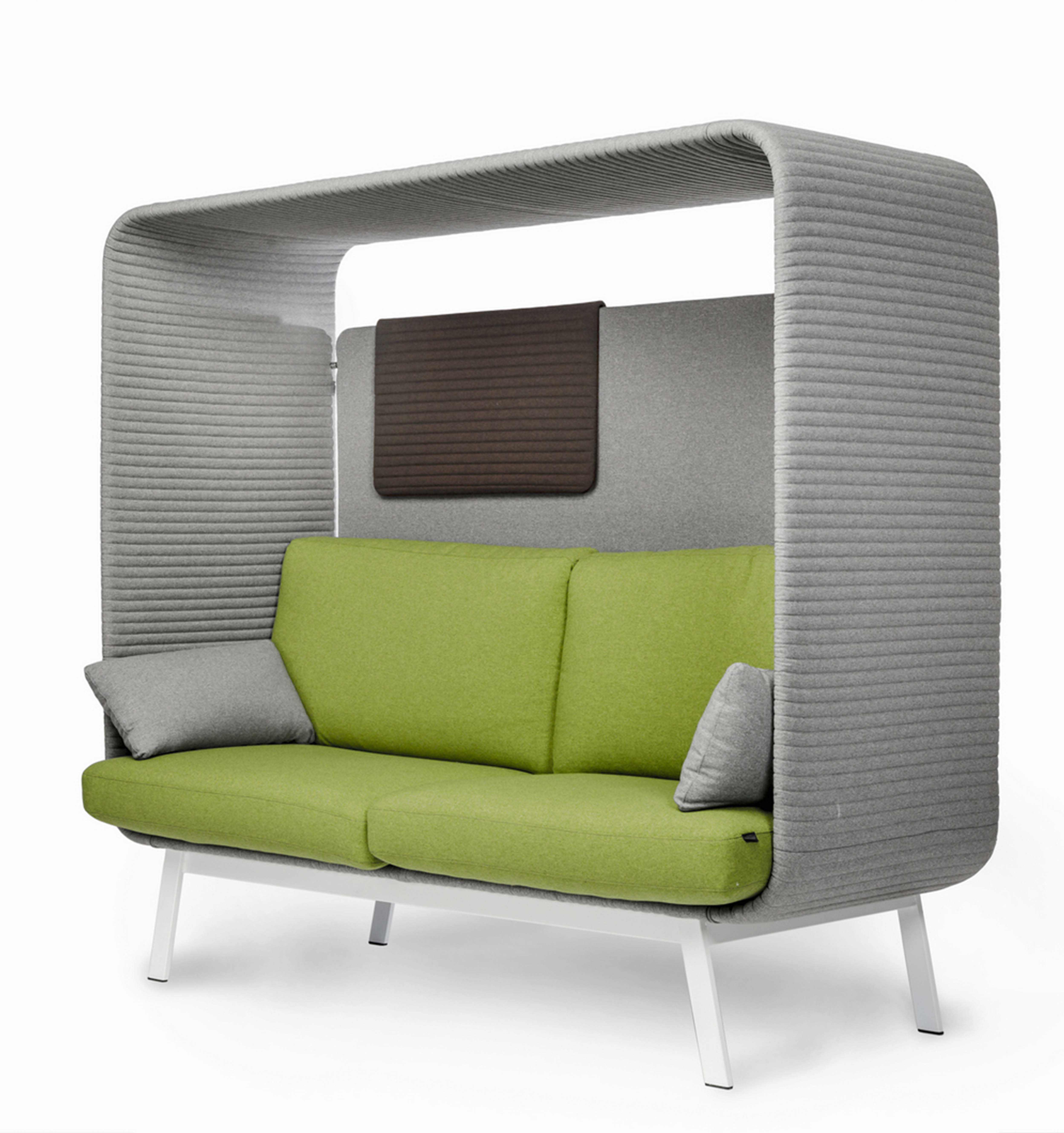 Privée
double sofa with headrest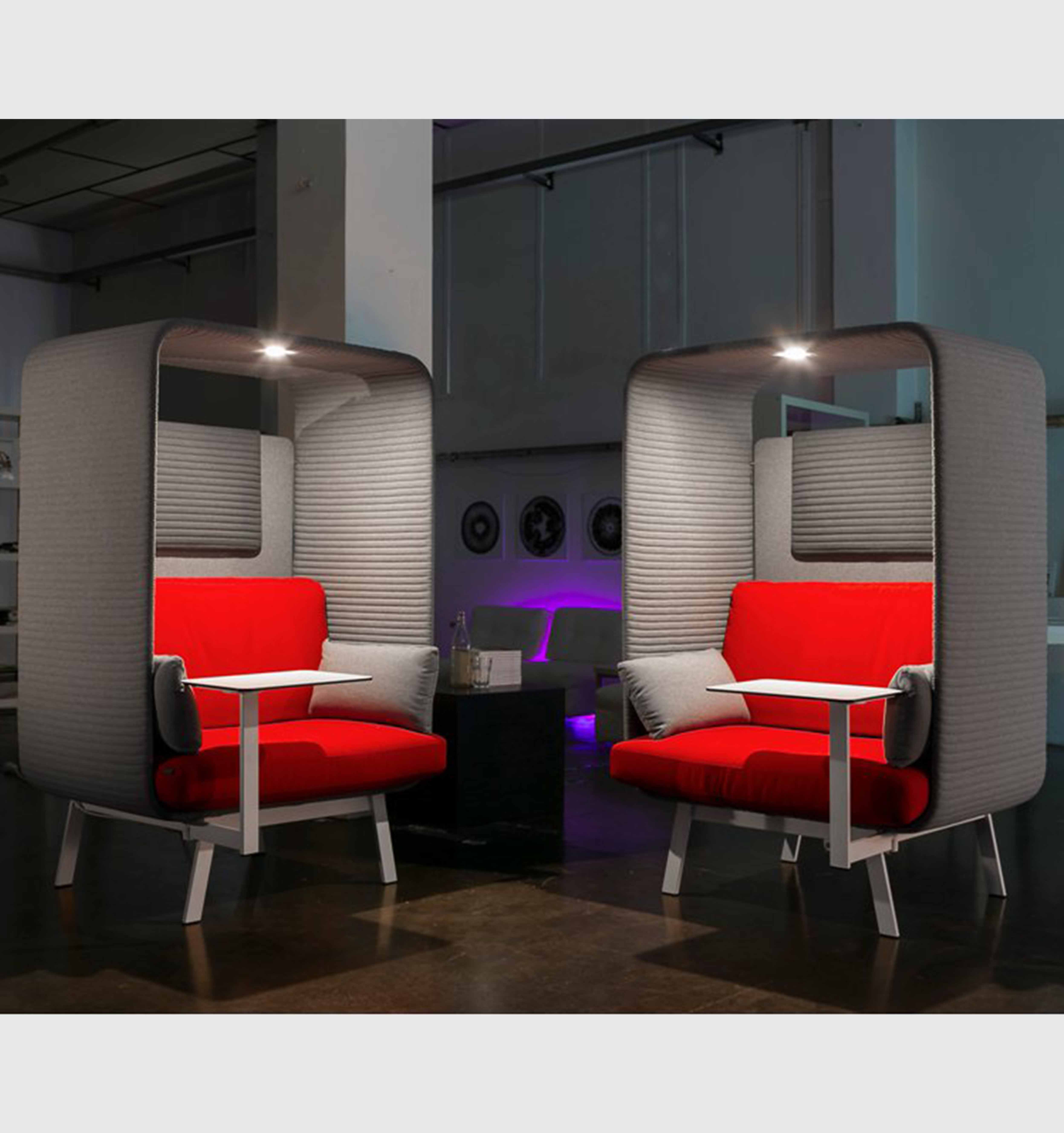 Privée
single sofa with LED light and USB port
Scientifically tested acoustic wellness

Noise reduction of over 15 db

for frequencies between 500 Hz and 2000 Hz.

Optional rotating writing tablet.

Optional LED lights and USB port.

Removable headrest for easy cleaning.

Optional accessorizable Pouf with acoustic wall or writing tablet.

Multiple functional accessories

7-year Warranty
Progetto CMR
Ranked among the first 100 designing firms in the world by BD World Architecture Top 100, Progetto CMR is specialised in integrated design.
Materials
Armchair and sofa
Frame and legs in rectangular steel section with feet in polyethylene. Internal perimeter frame for sides and canopy in steel tube and plate with upholstery in ribbed fabric. Seat, backrest, armrest, and external frame padded in self-extinguishing differential density polyurethane foam. Internal frame padding in recycled polyurethane agglomerate. Seat and backrest inserts in birch plywood.
Pouf
Base frame in steel plate with particle board insert. Padding in self-extinguishing polyurethane foam upholstered with fabric. Self-braking castors in reinforced nylon.
Types
1 seat armchair
1 seat armchair with canopy.
2 seat sofa.
2 seat sofa with canopy.
Pouf.
Optional accessories
Armchair and sofa
Padded removable headrest in steel rod upholstered with ribbed fabric. (1-2)
LED lighting system equipped with proximity sensor with power supply unit, USB recharge and mains connection cable with Italian plug. (3)
Rotating writing tablet in HPL with tubular steel support.
Pouf
Rotating writing tablet in HPL with tubular steel support.
Sound insulation dividing panel in beech plywood upholstered in fabric.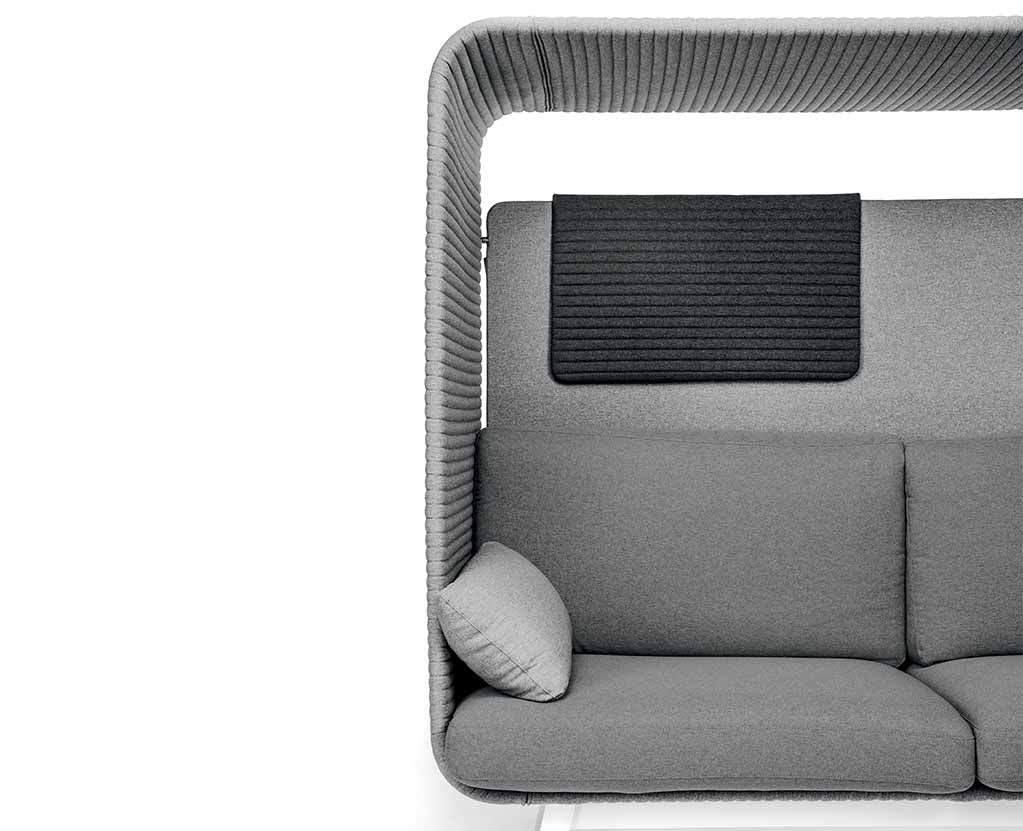 1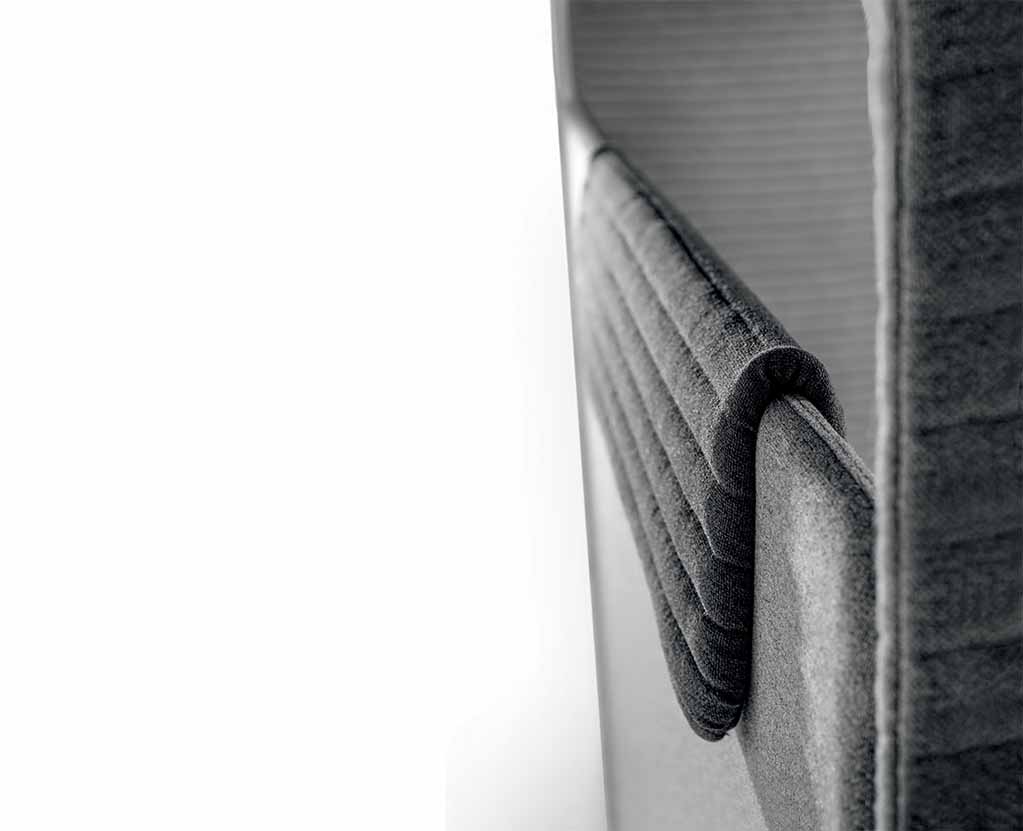 2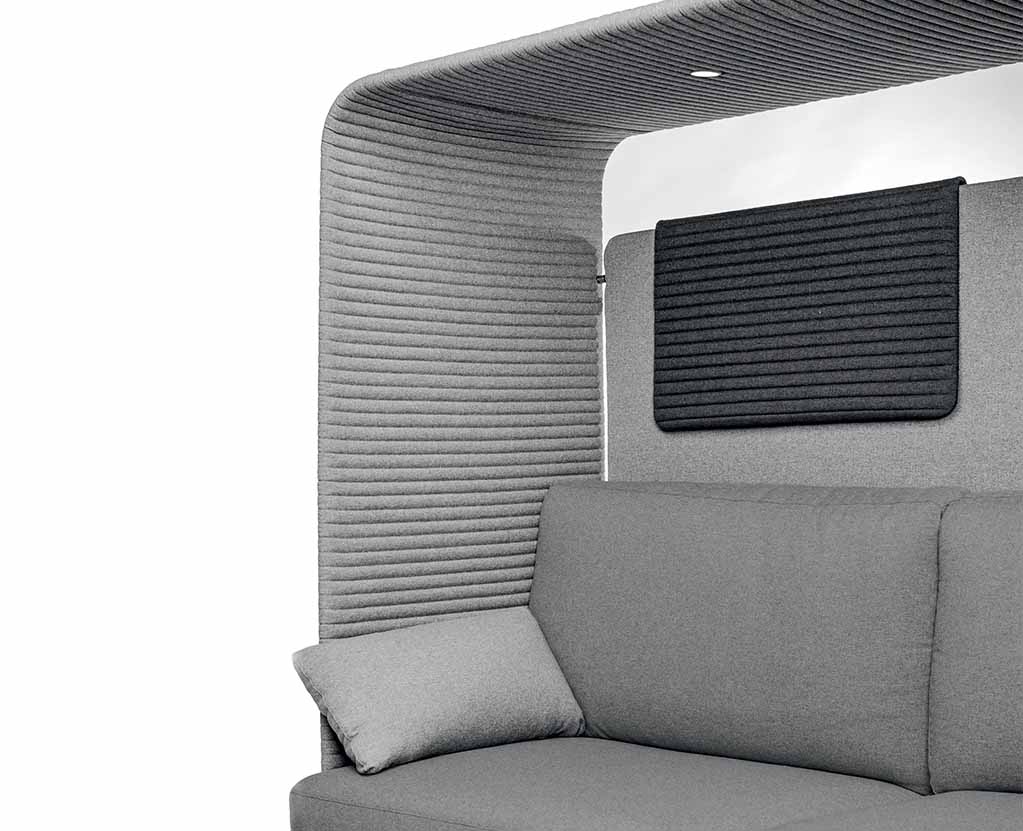 3
Models
measurements in centimetres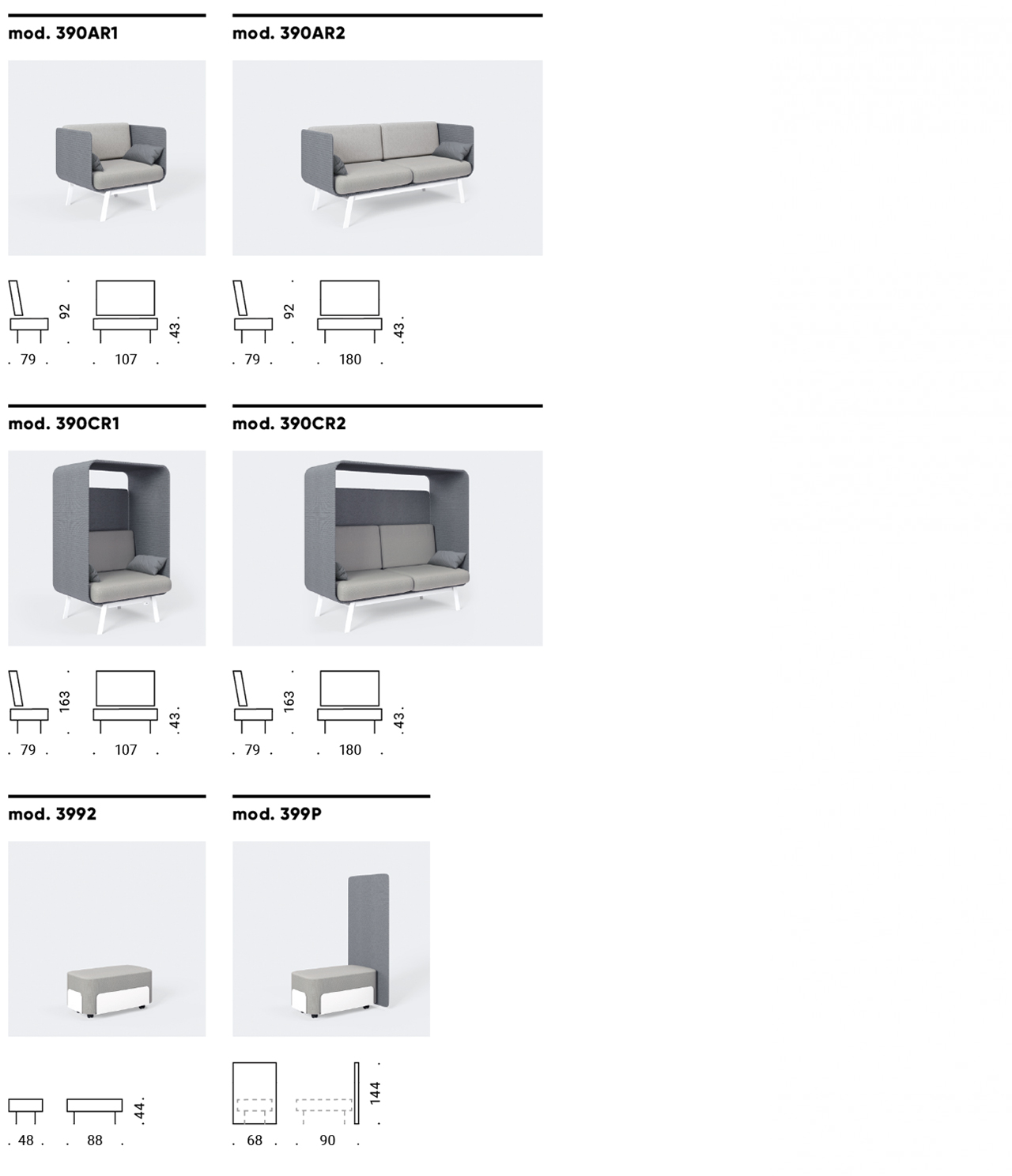 We are the only Italian company offering a 7-year warranty on our products.
For information on the certificates available on the series: Quality and Environment​​​​​​​.