Acoustic and Sofas Modules
Natural synergies bring to light products with prominent acoustic characteristics. We invest in the study of versatile and modular products because we believe that comfort must always be personalized. Discover all of the acoustic sofas and acoustic modules produced by Aresline!
Learn more...
Fonology brings acoustic well-being to Aresline sofas
The experience gained with Fonology, the Aresline brand specialized in offering design solutions to improve acoustic comfort, has allowed us to study sofas and acoustic modules that are, first of all, functional objects, but also able to make a significant contribution to the improvement of the acoustic performances of the environments in which they are located.
Italian Designer sofas and acoustic modules
To develop these products, collaboration with leading Italian design studios has been important. Designers, such as Progetto CMR and Frigerio Design Group, helped us in the choice of materials and shapes to ensure acoustic comfort. These choices, in turn, eliminated the need to carry out special interventions in the environment.
Why choose acoustic islands?
Often in open space work environments, such as in large halls, the fluidity of the spaces interferes with the ability to concentrate or the need to have a break. We are surrounded 360° by an environment with continuous stimuli and interactions, some sought and desired, others sometimes forced. In these contexts the ideal answer are small islands of tranquility, modules that guarantee ergonomic and acoustically comfortable micro-environments. Modular systems to create protected spaces for both building relationships, and / or maintaining our individuality.
Finishes
Aresline offers you a wide range of fabrics, finishes and colors to customize your product and make it perfect for your environment. We know how to satisfy even the most demanding customers in order to achieve the best results together.
Premium materials
We select the best materials available for all our products. Polypropylene or polyamide, also from recycled sources; wood in its various types and characteristics; steels of different thicknesses and shapes; aluminum alloys; self-extinguishing and CFC-free polyurethanes, with the densities per cubic meter most suitable for achieving maximum comfort, glued with water-based resin adhesive; fire retardant coatings with suitable weights and high abrasion Martindale tests.
Our products comply with environmental and ecological requirements, and are certified according to EN 16139/2013 (resistance, durability and safety - requirements for non-domestic seating) and EN 1728/2012 (test methods for determining resistance and durability).
Our upholstered items have fireproof certification.
All our sofas and acoustic modules are guaranteed for 7 years and we are the only Italian company in the sector to give you this guarantee. We believe in what we do and how we do it.
You might be interested in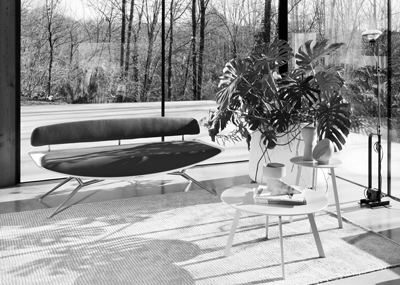 Waiting Rooms
For over thirty years we have been specialized in the production of chairs for work environments that we design and manufacture, entirely in Italy.
Custom Solutions
We carry out projects with attention, expertise, and great professionalism.
We place at the centre of our mission the culture of customer satisfaction and we propose ourselves as a supplier of high-quality products and at the same time as a partner to rely on for complete assistance from the definition of the project to its realization.