Papillon and Papillon Comfort
Papillon is a practical and elegant solution, that opens and closes as smoothly as the flap of a butterfly's wings. It opens out into an extremely comfortable chair, perfect for meetings and conferences, complete with numerous useful accessories. When closed, it becomes easy to store and move to its next place of use. The Papillon Comfort line features an oversized seat and elegant detailing.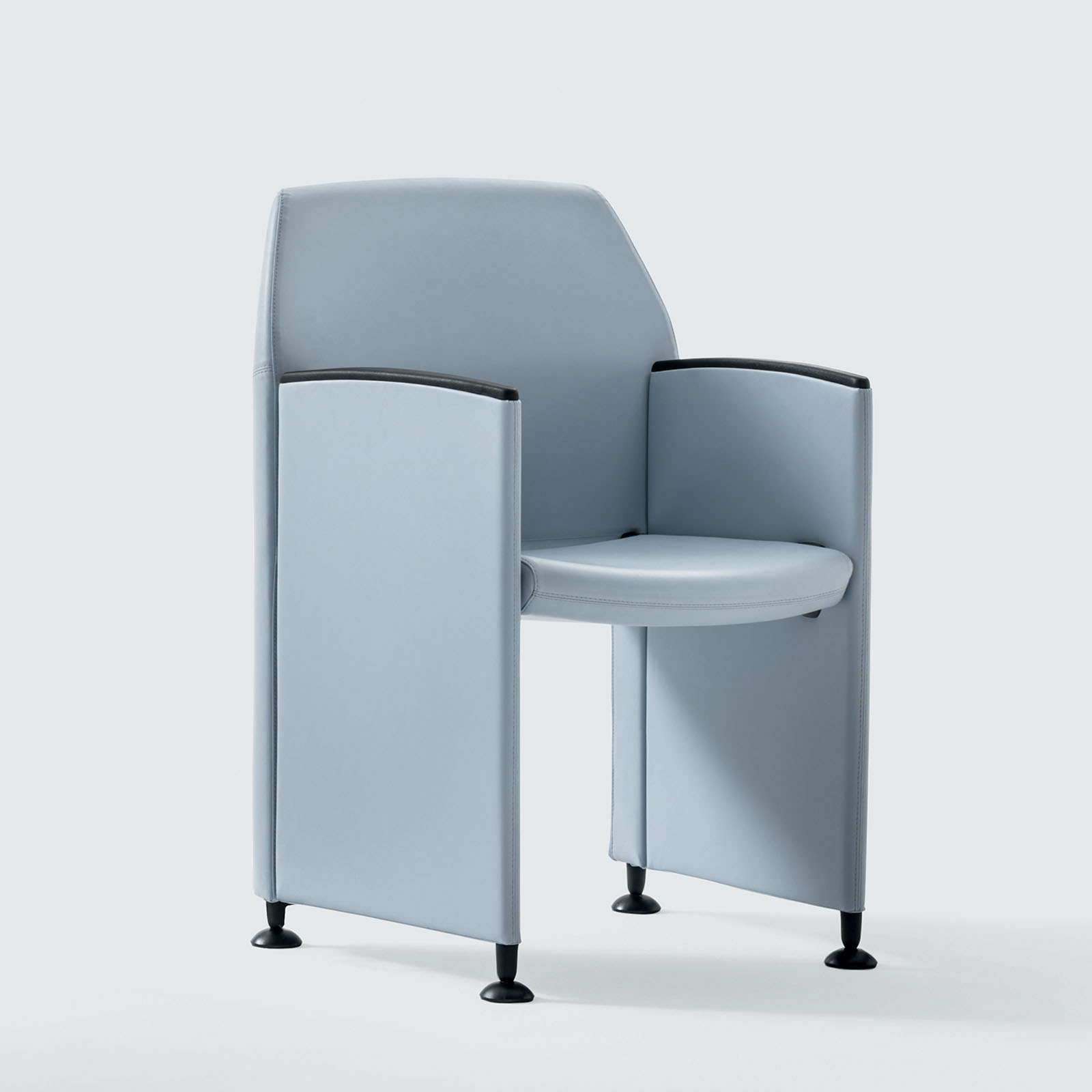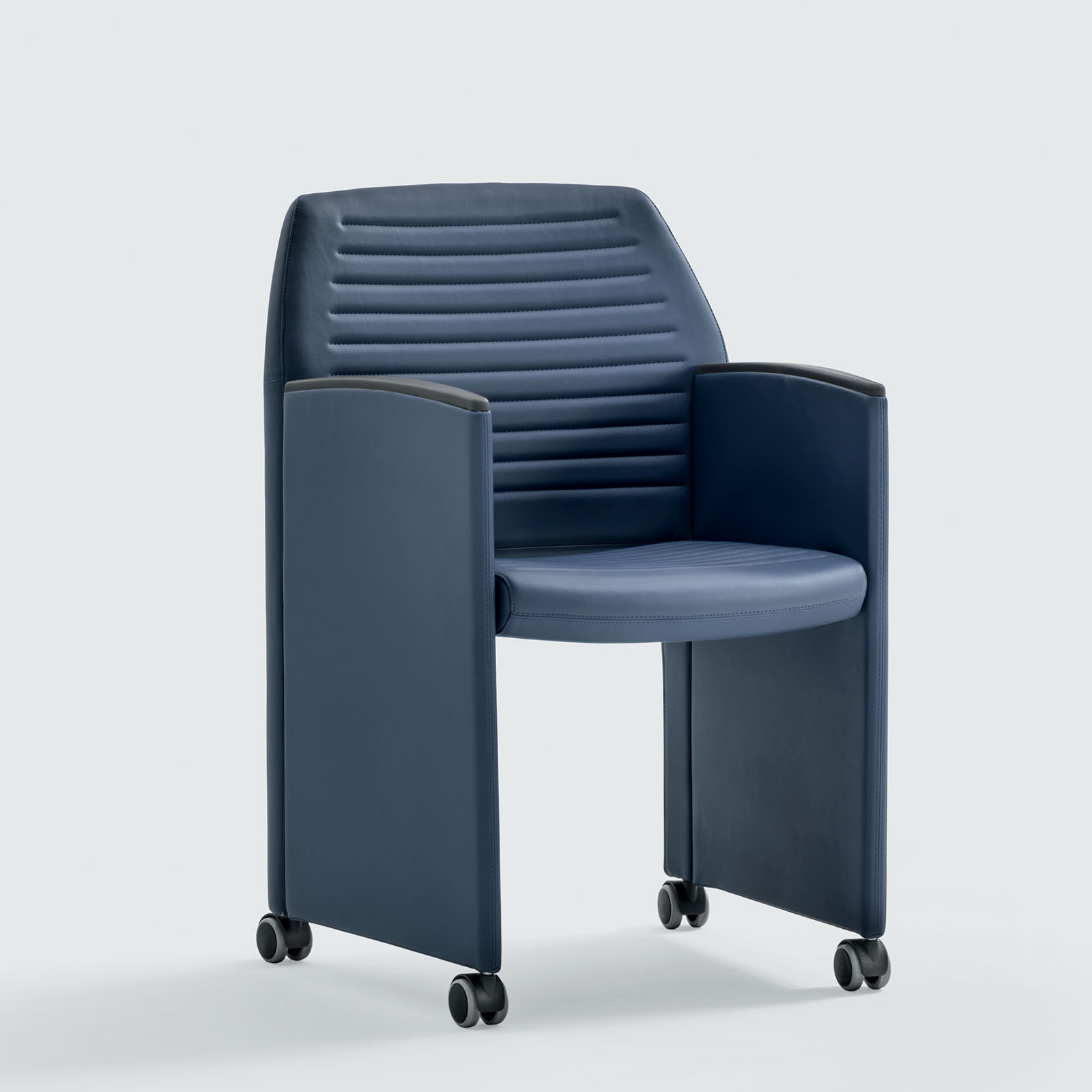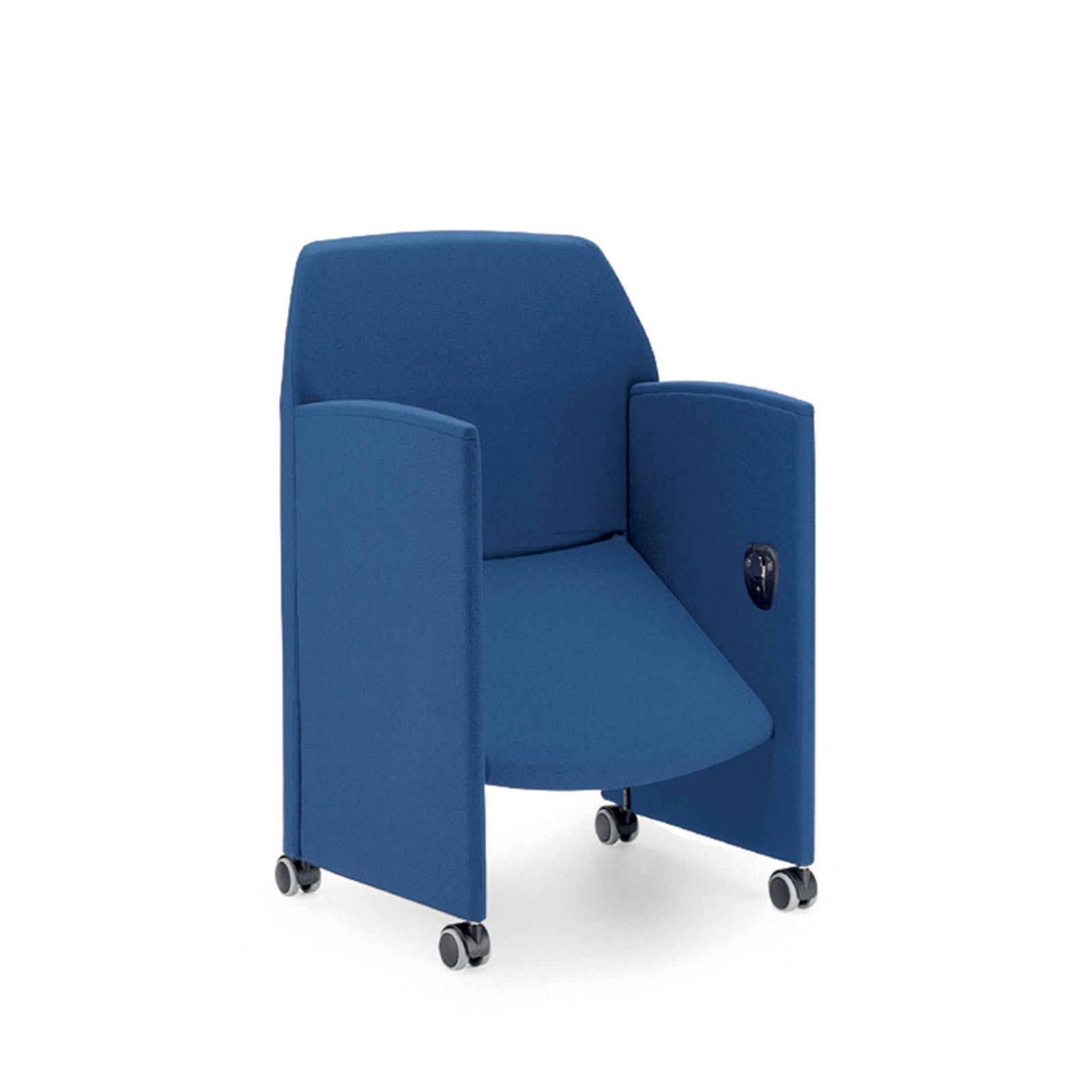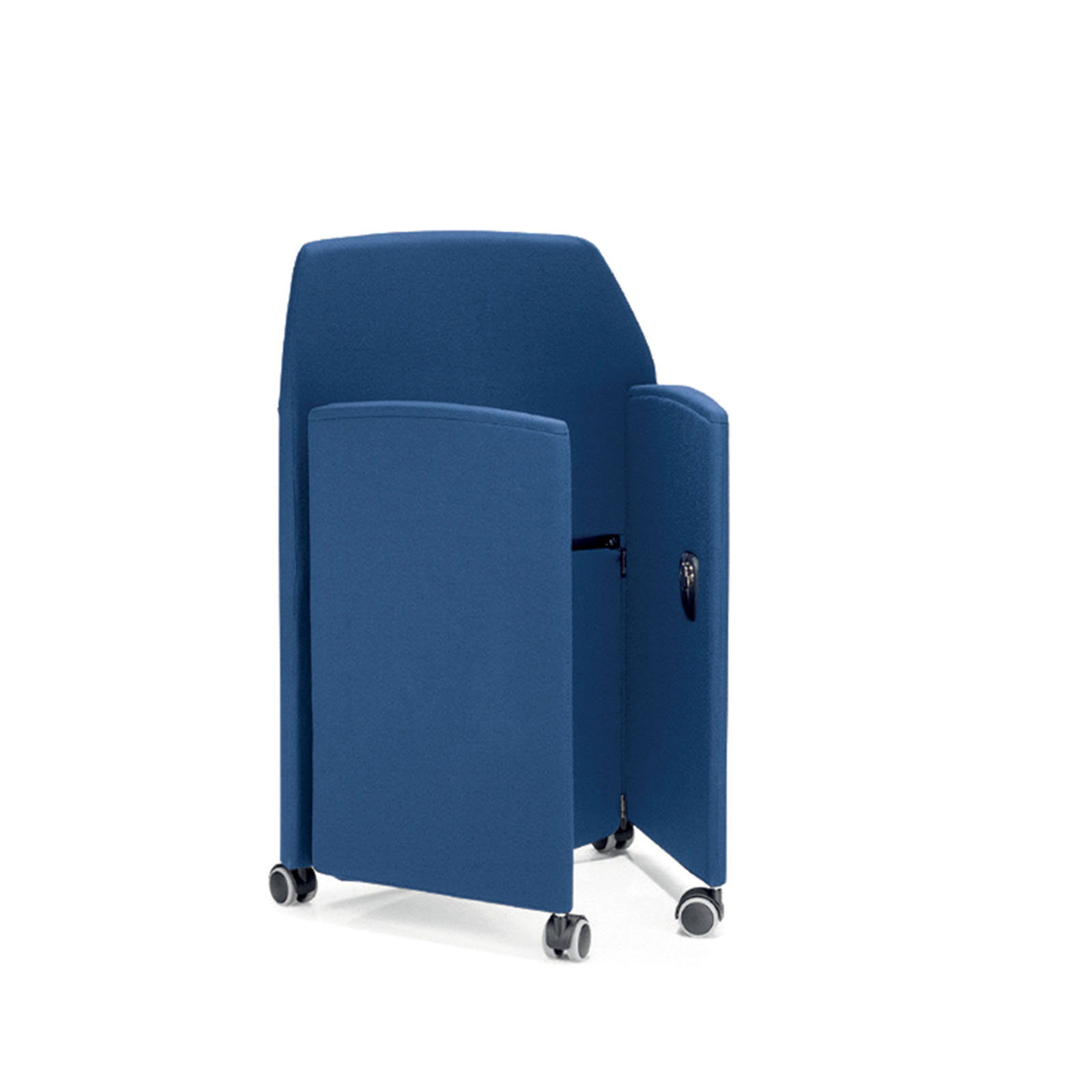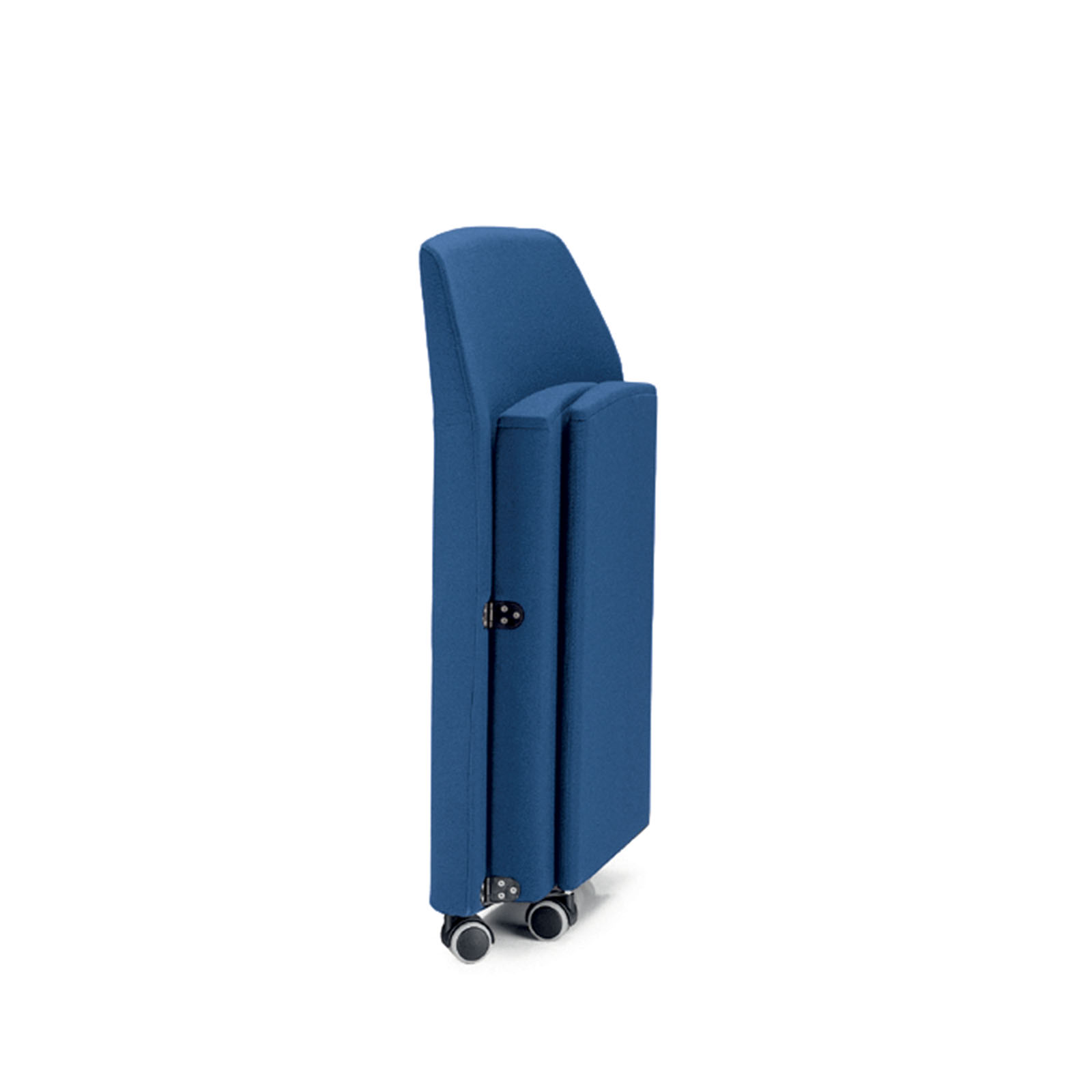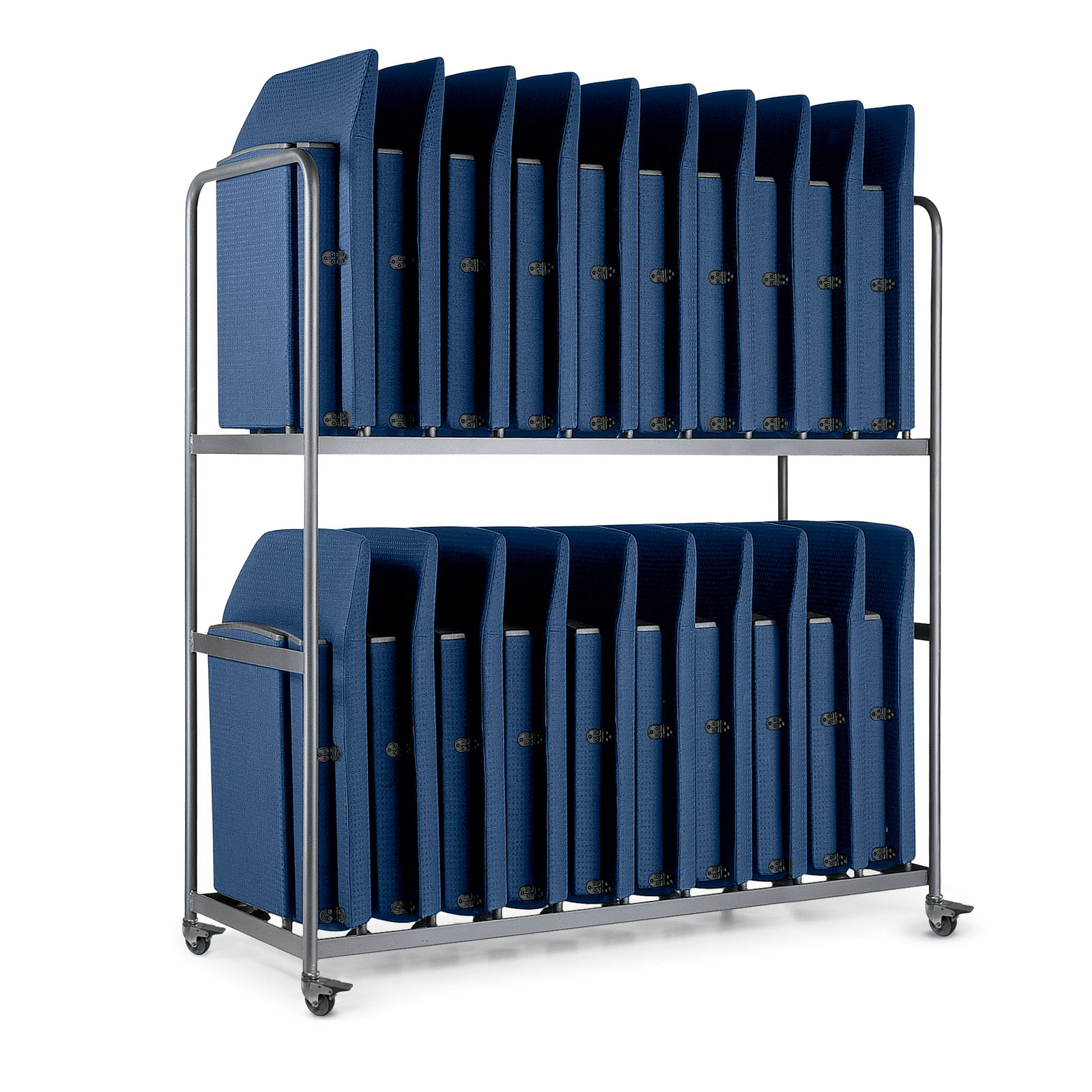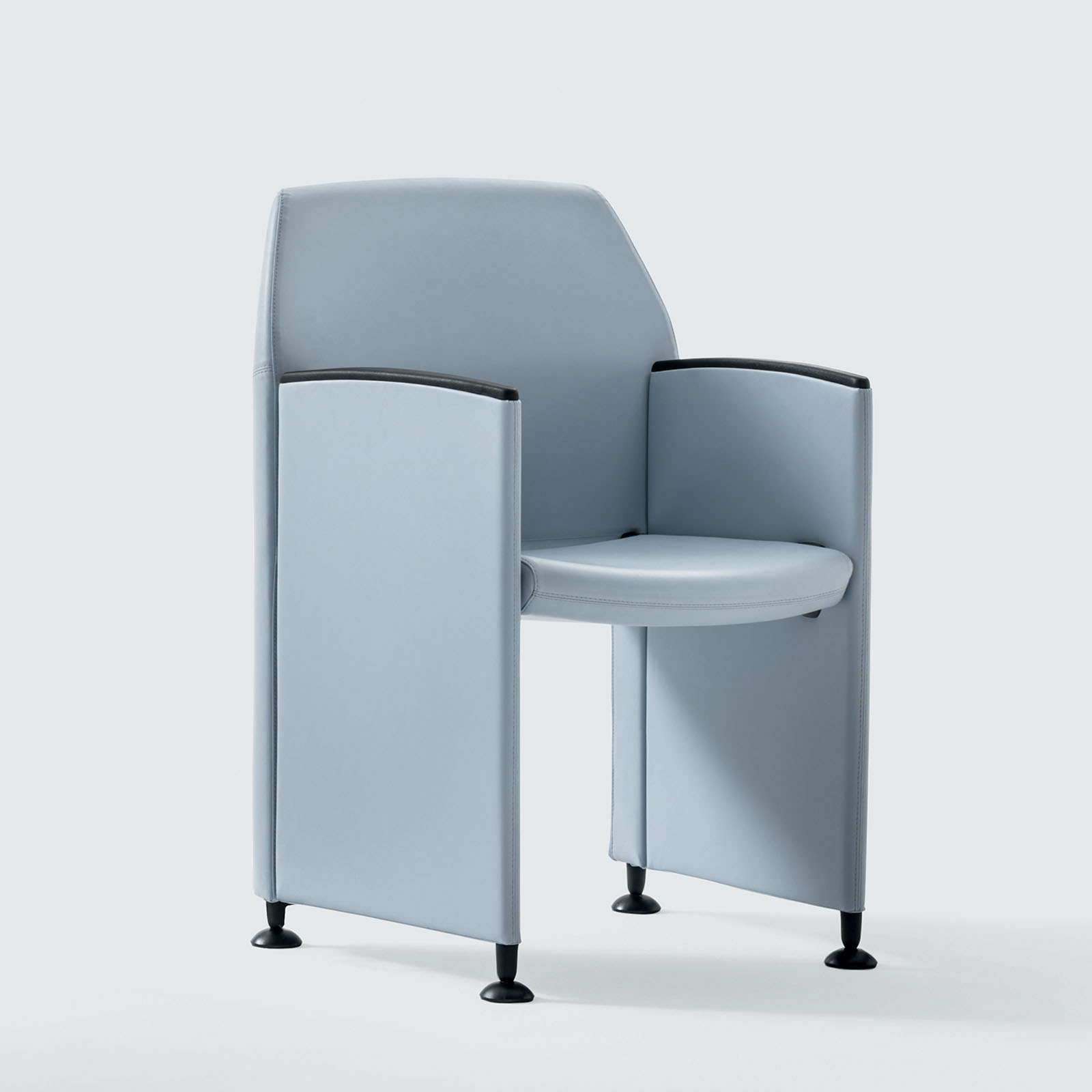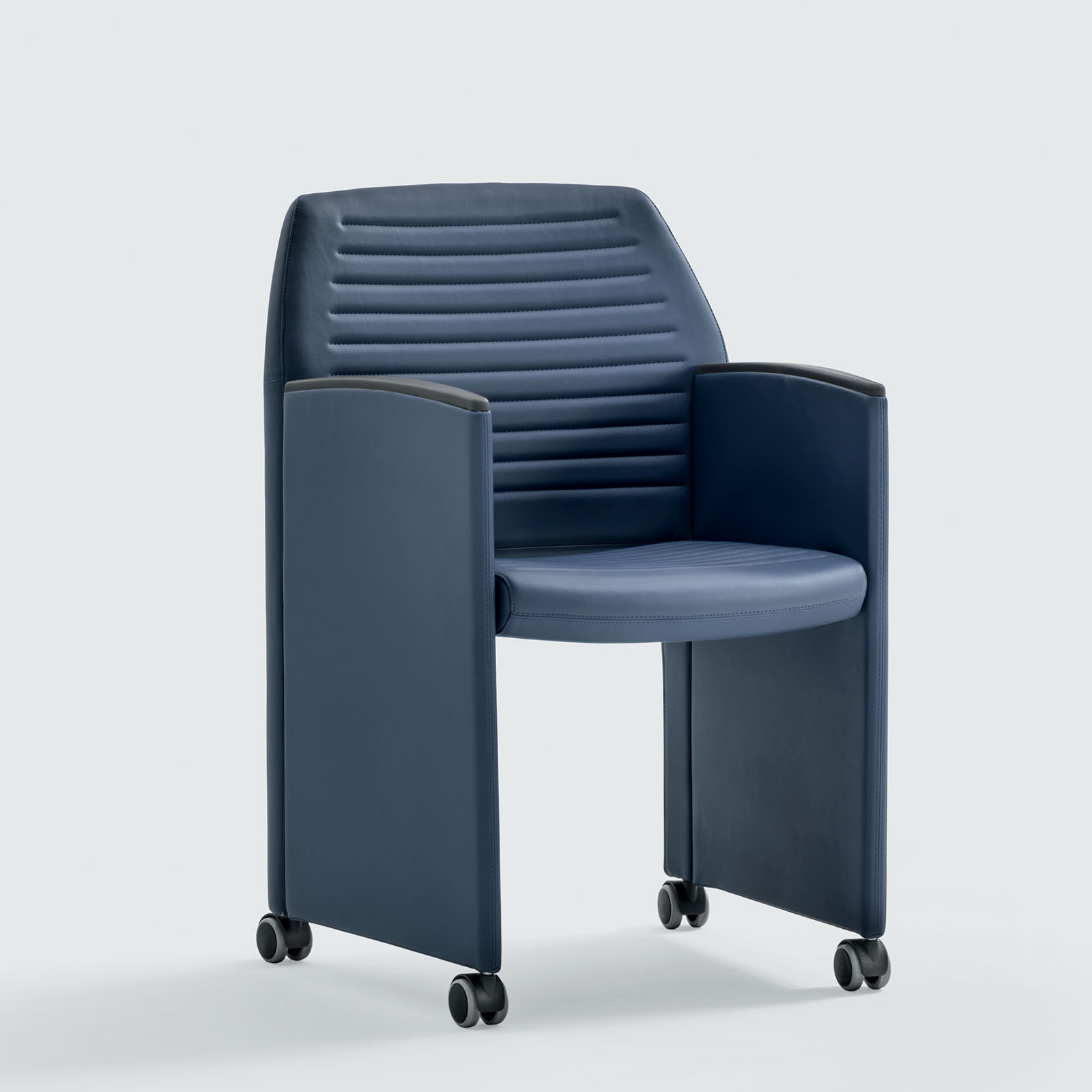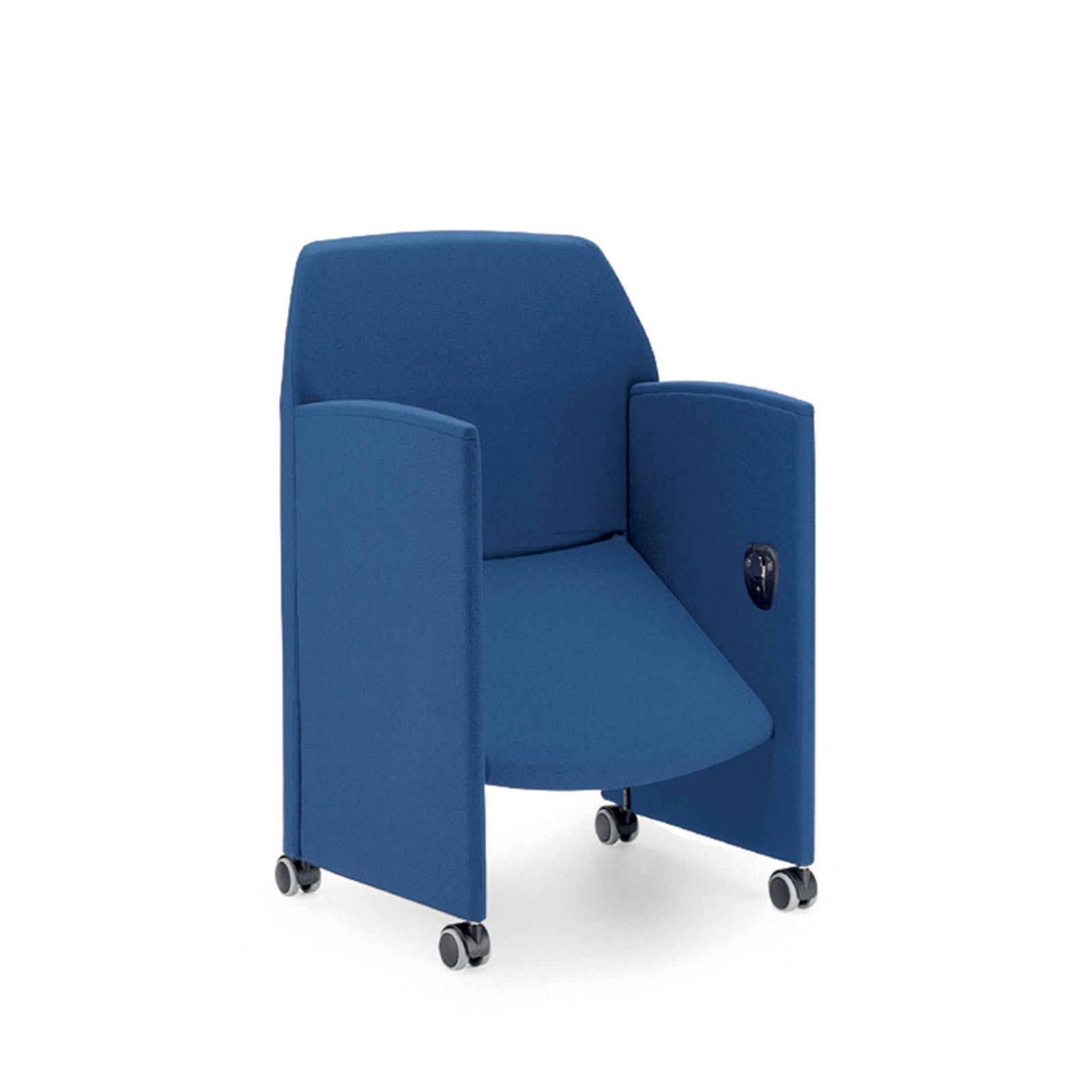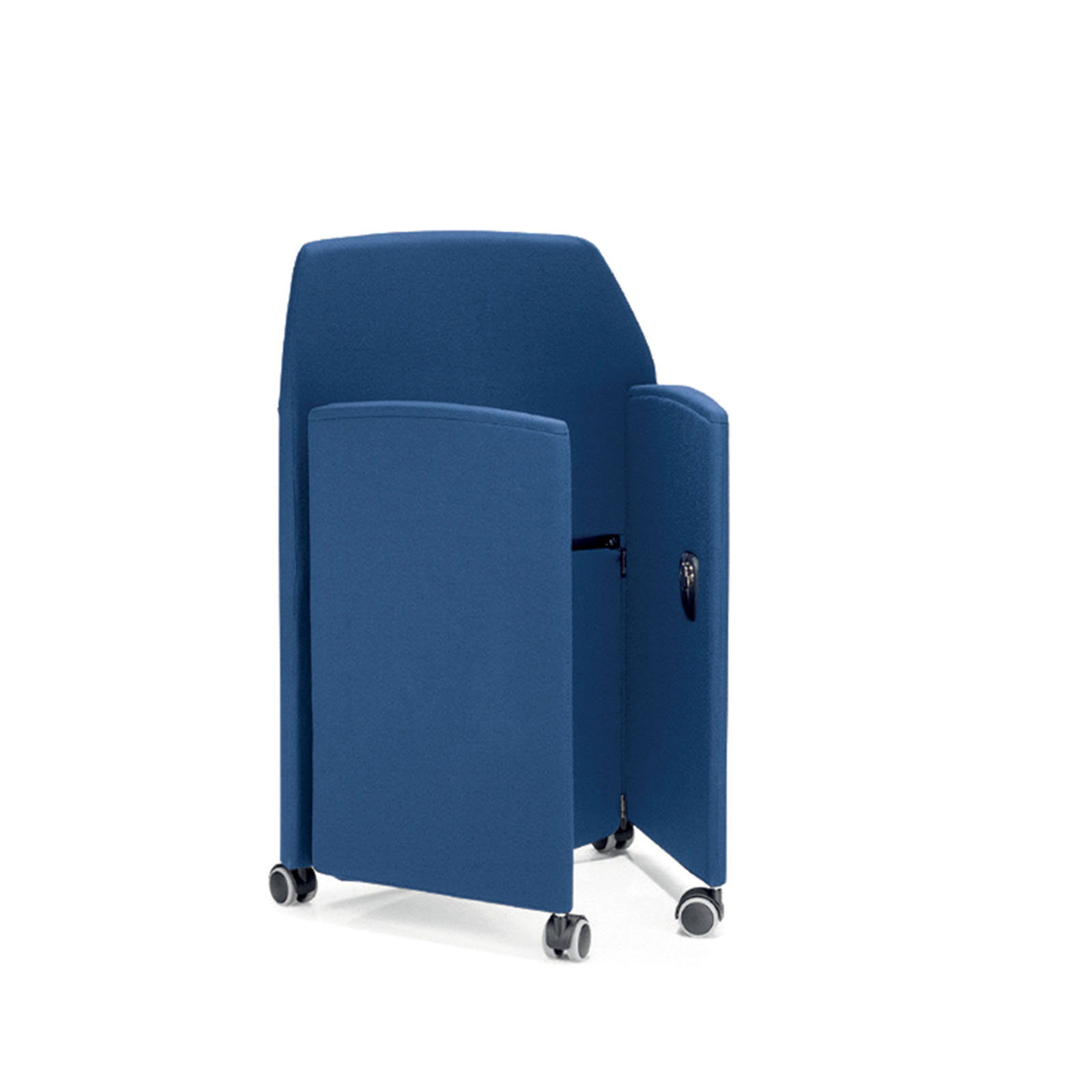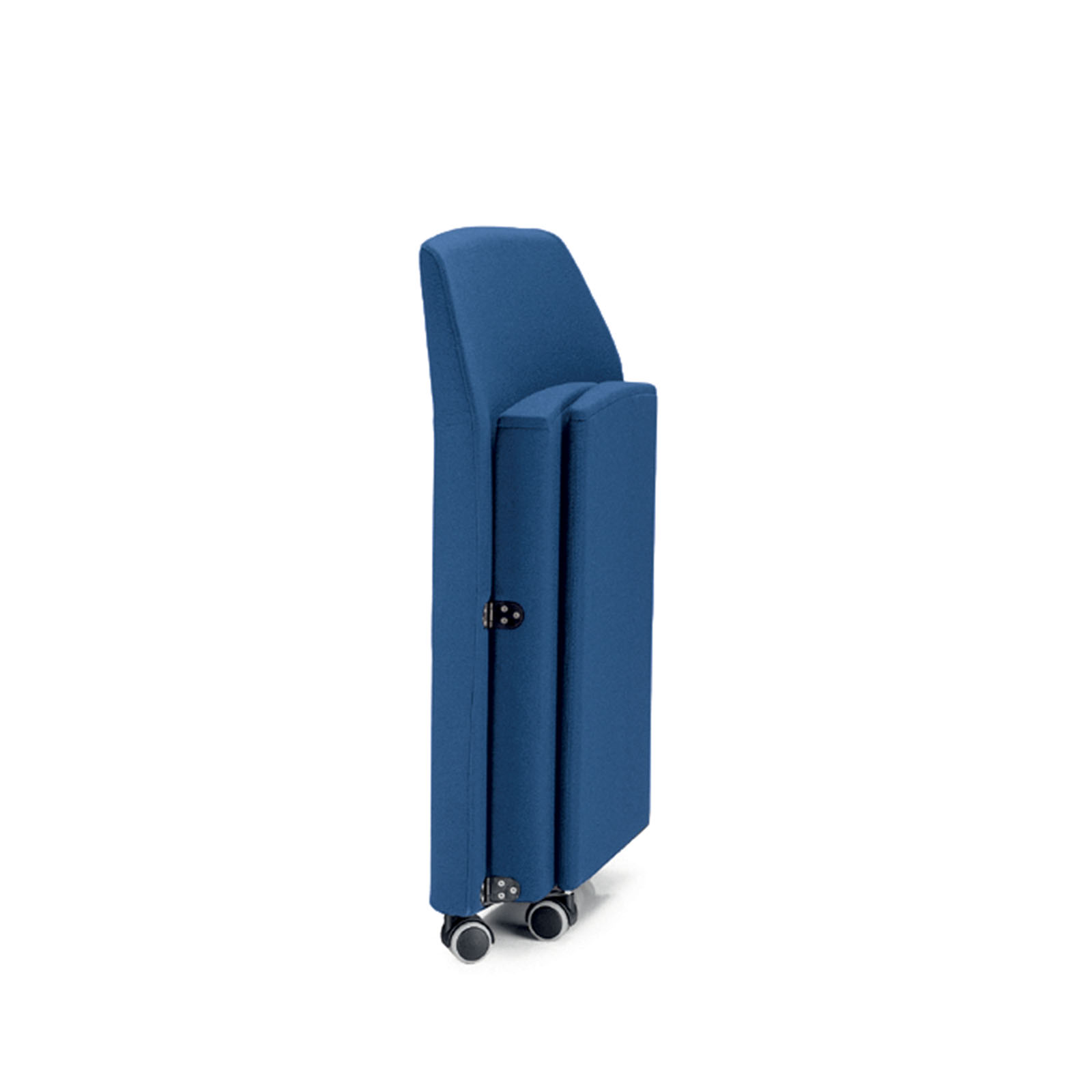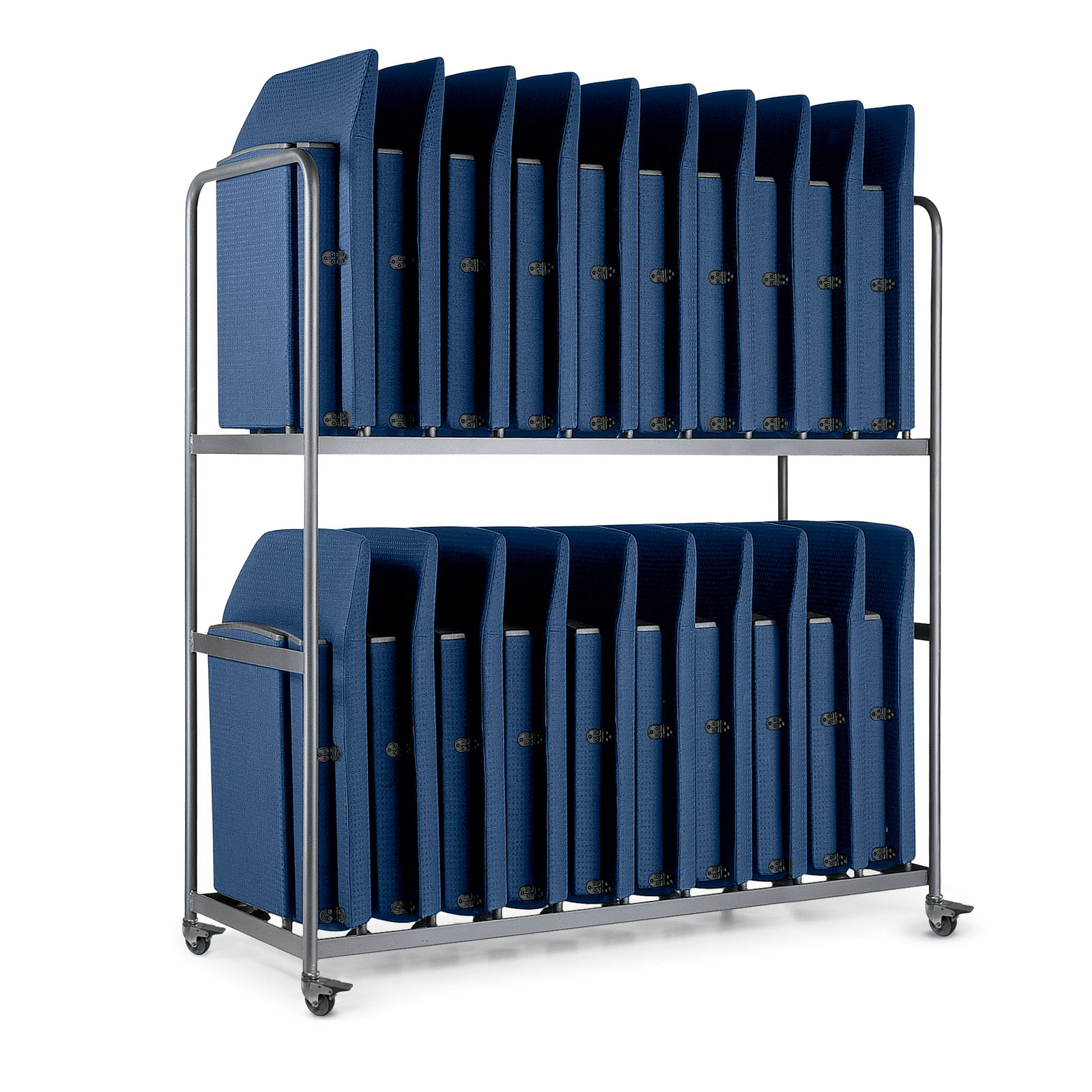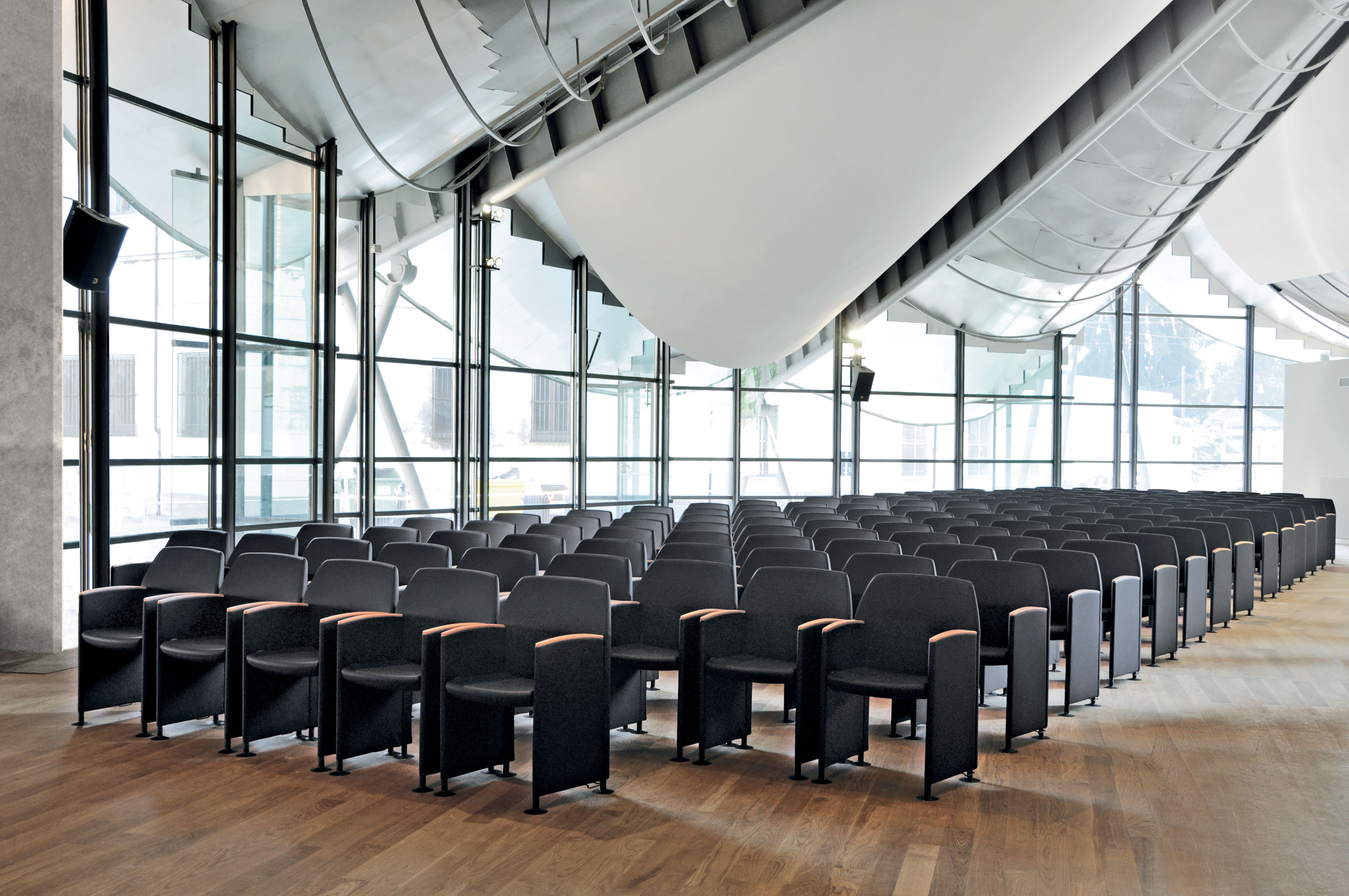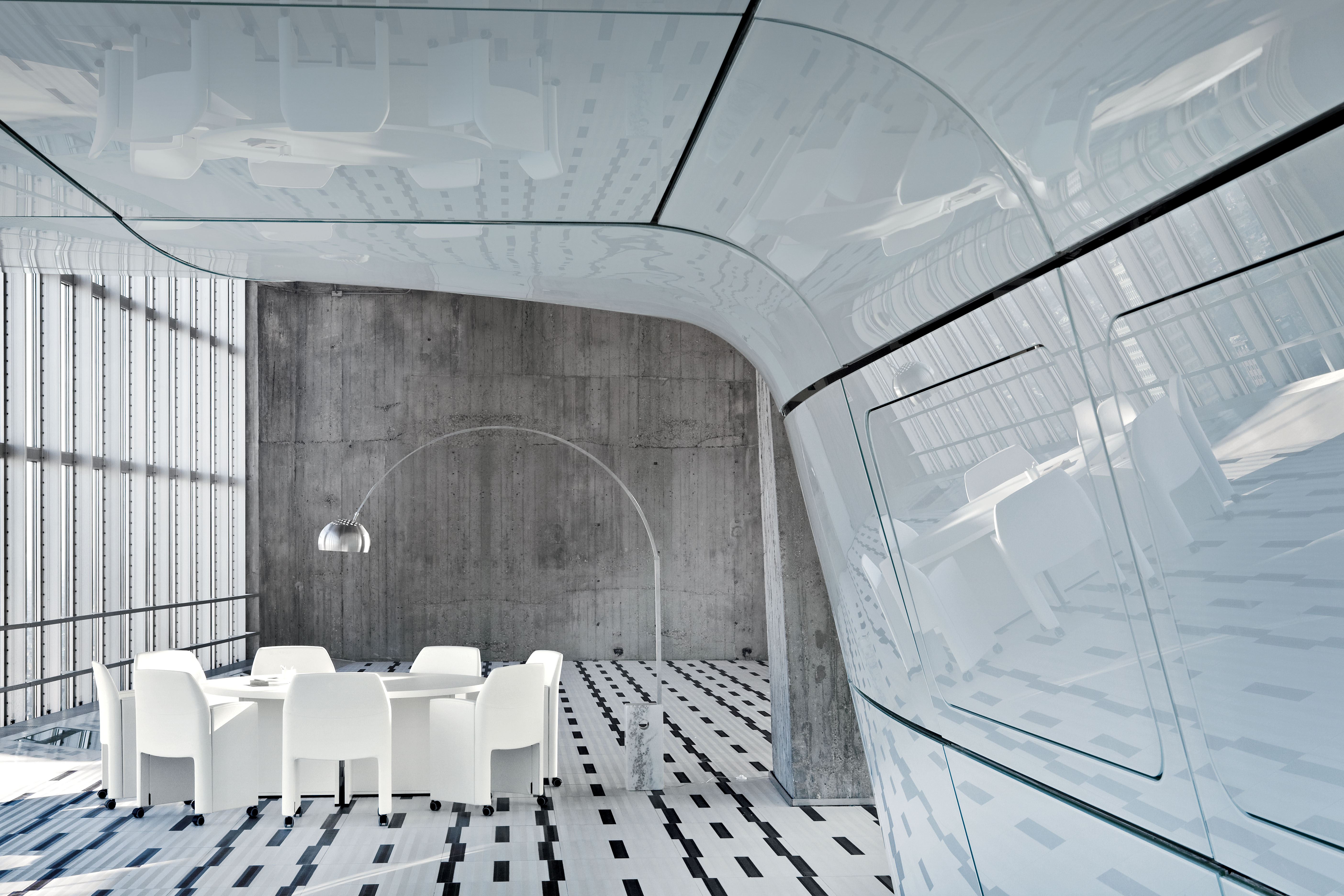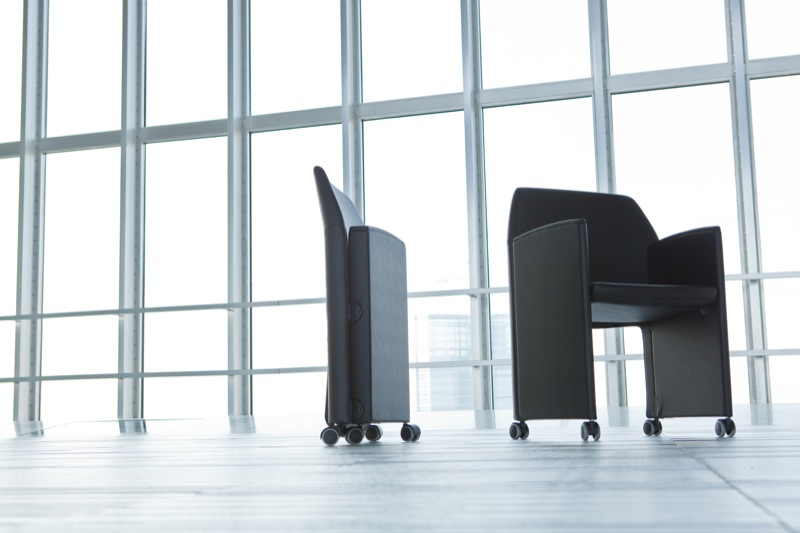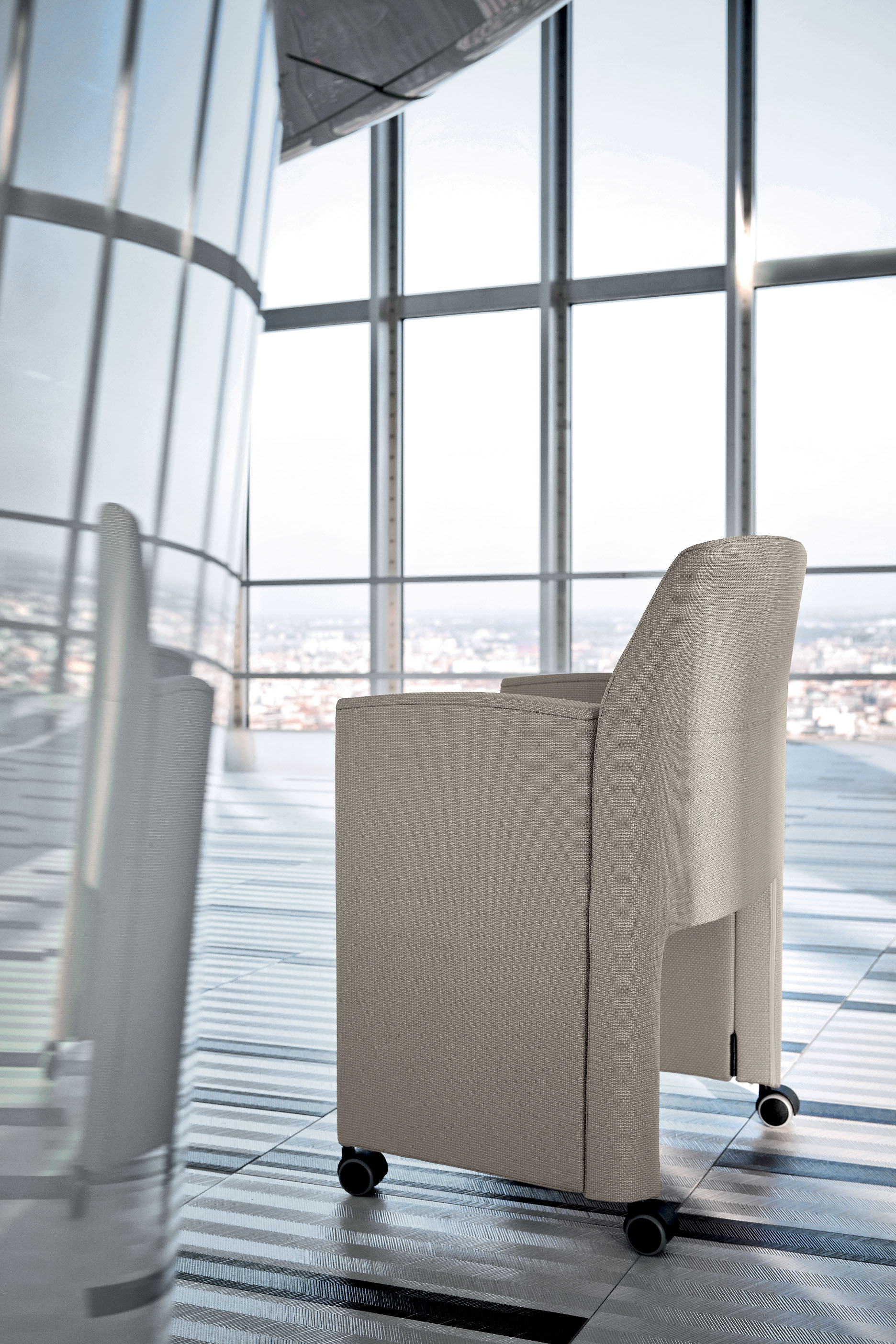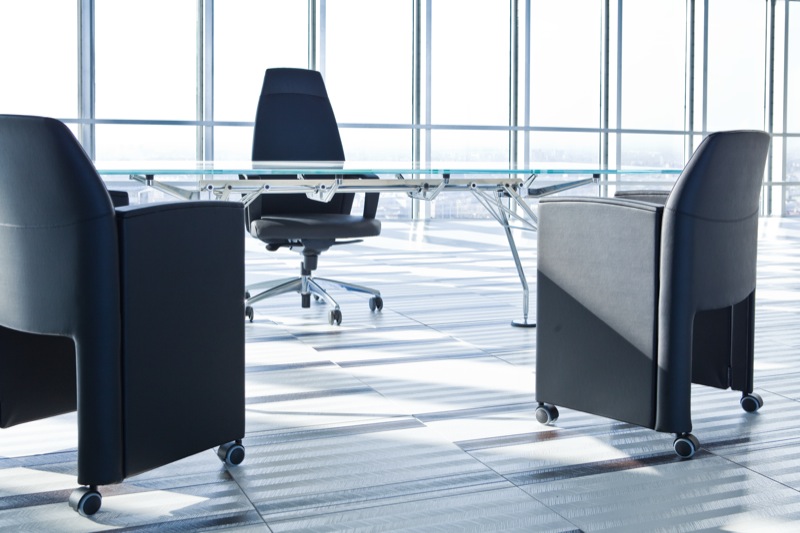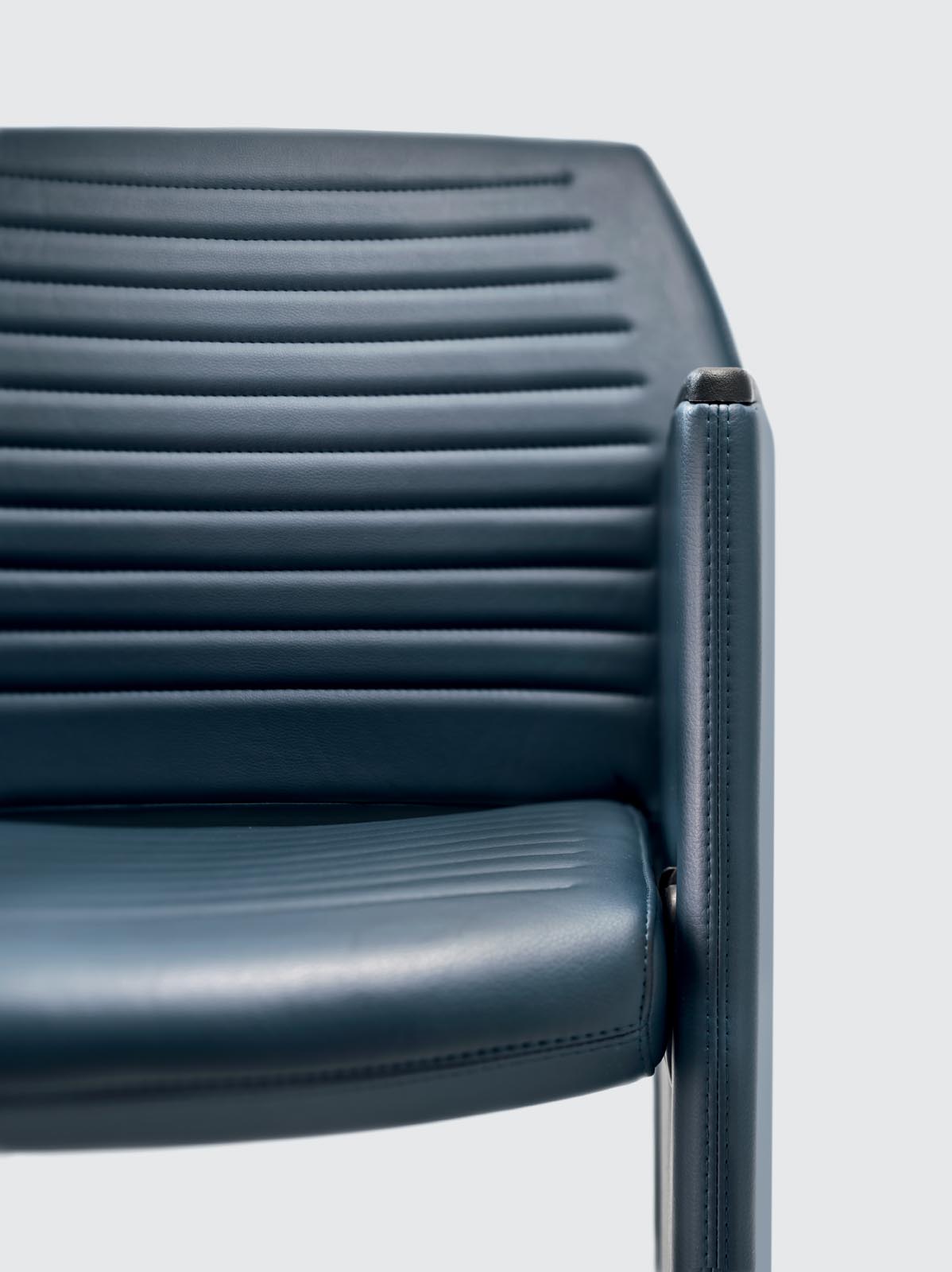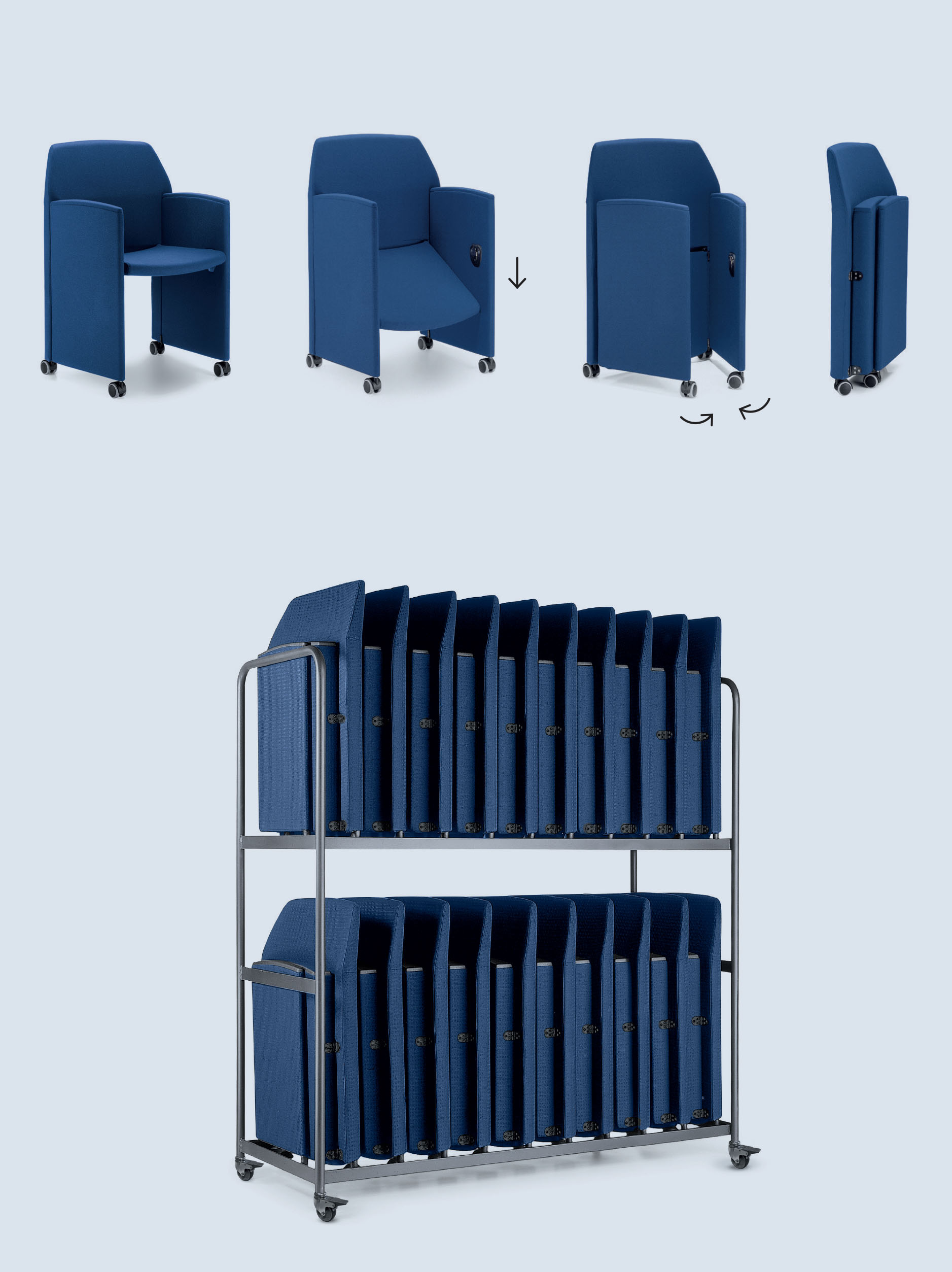 Papillon family
stoccaggio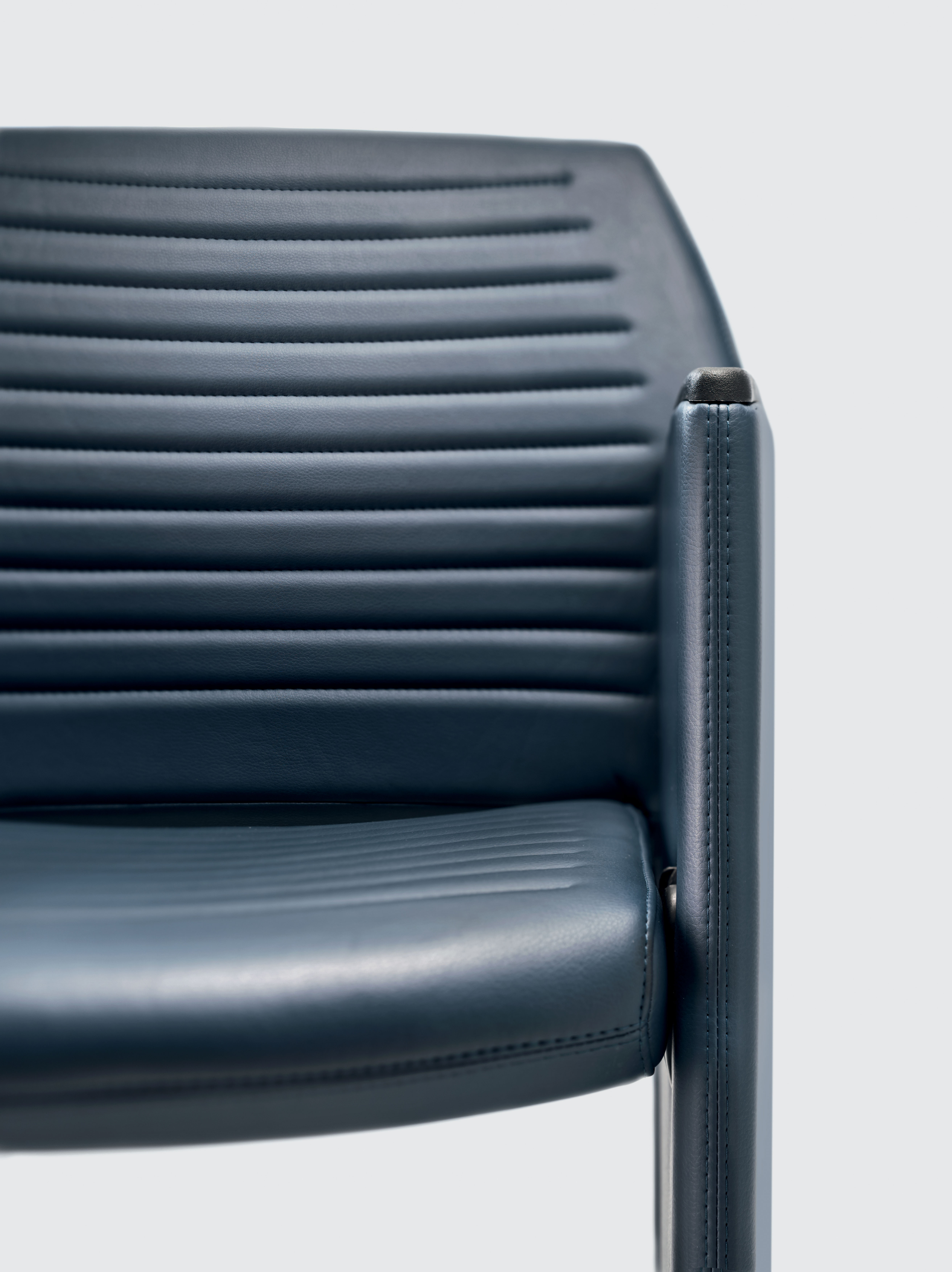 Papillon Comfort
dettaglio delle cuciture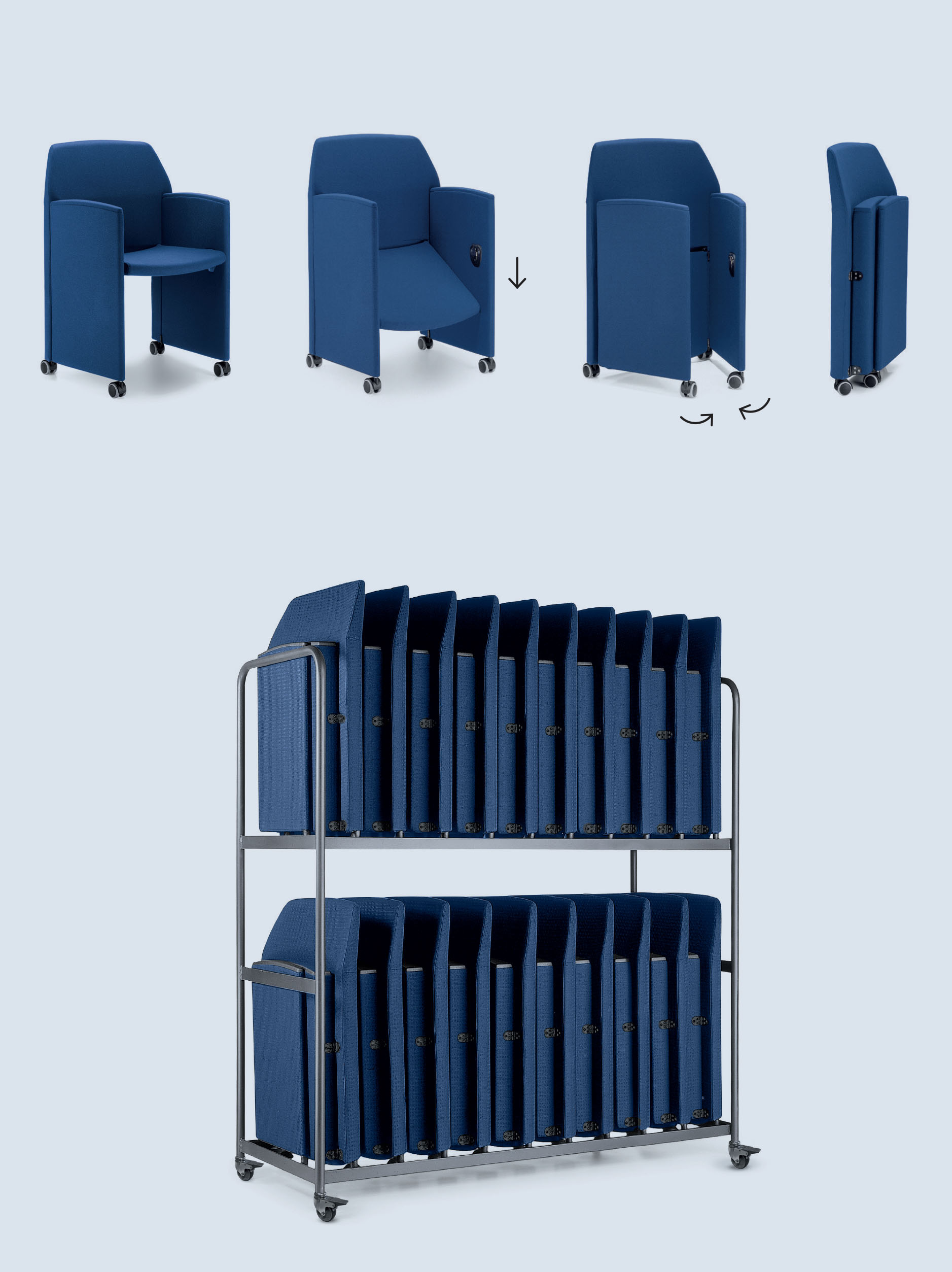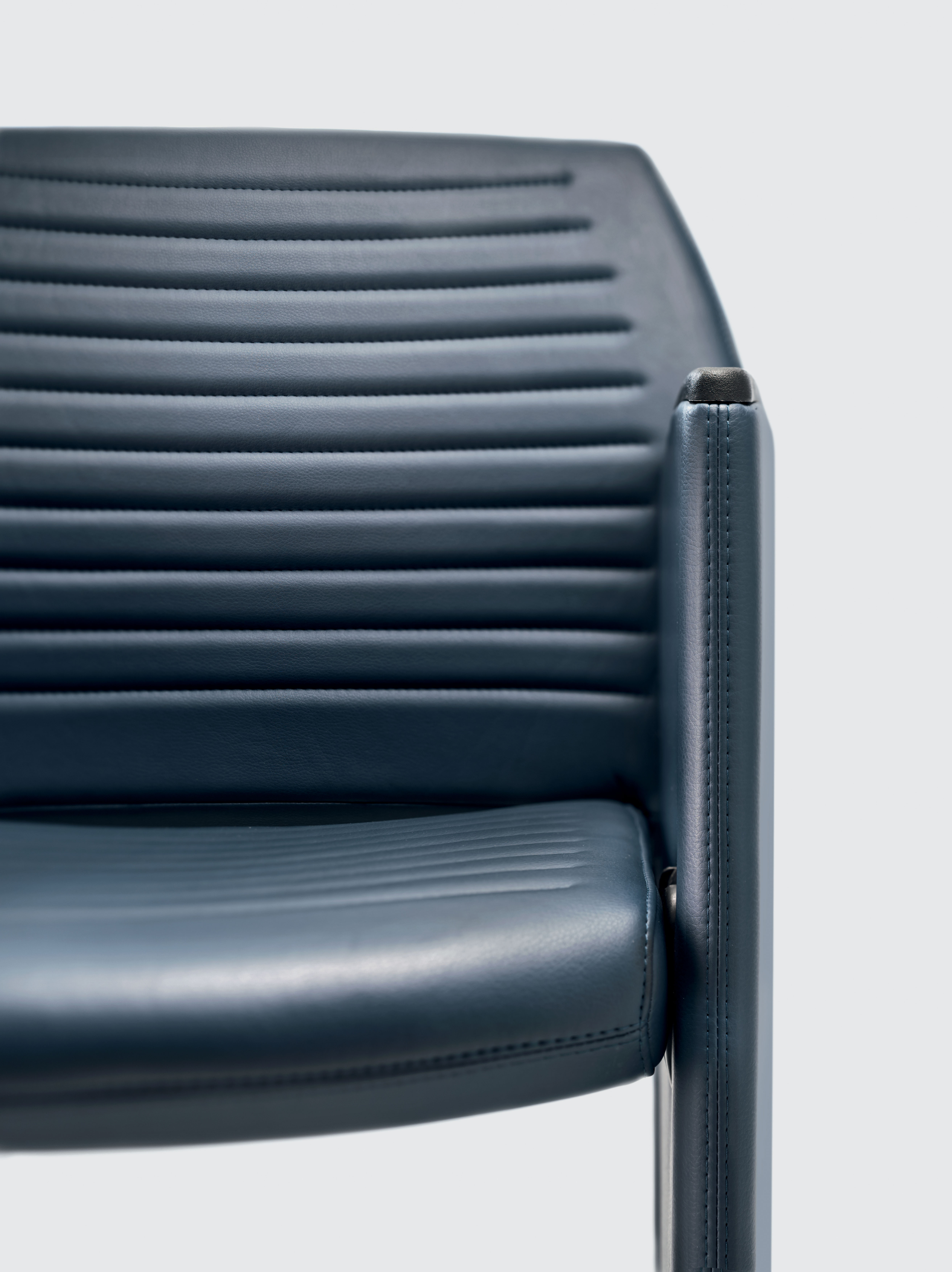 Easily foldable and transportable armchair
Easy to store and move when closed, thanks to dedicated Papillon trolleys
Can be accessorized with anti-panic writing tablet and hooking mechanisms
Can be fixed to the floor and detached thanks to a practical accessory
Seat and row numbering with removable and interchangeable metal plate
Rich padding and thoughtfully-designed ergonomics guarantee comfort
Also available in the Papillon Comfort version with increased padding and refined stitching details
Extra Large version also available for an extra 6 cm of space on the seat
Also available with folding seat for 30% more space between rows than the standard version
Easily separable, fully recyclable components
Wood material certified by FSC® international standard
Complies with the highest levels of the EN 16139 standard and with the GPP (Green Public Procurement)
Configurable and ISO354-certified acoustic performance
7-year warranty
Conforms to the highest international fire reaction standards (Class 1IM for Italy)
BaccoliniDesign
Giovanni Baccolini has been working with Aresline on the creation of seating for workplaces and collective spaces since 1996.
Materials
Papillon e Papillon Comfort
Seat, backrest and side in tubular steel of different dimensions, with closure ensured by a system of steel hooks and zips. Padded elements in cold-moulded self-extinguishing polyurethane.
Papillon XL e Papillon Comfort XL
Seat in beech plywood upholstered in flexible self-extinguishing polyurethane, with closure ensured by a system of steel hooks and zips. Sides and backrest in tubular steel with padding in coldmoulded self-extinguishing polyurethane.
Armrests
All models
With armrest in polypropylene.
With armrest in upholstered polypropylene.
With armrest in solid varnished beech.
Base types
All models
Self-braking swivel castors in nylon for soft flooring or with polyurethane tread for hard flooring.
Fixed feet in reinforced nylon.
Feet with rubber sucker and pin in galvanized steel.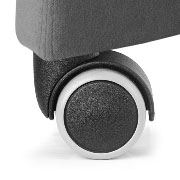 self braking castors for hard floor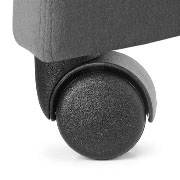 nylon castors for soft floor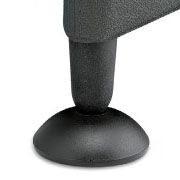 nylon fixed glides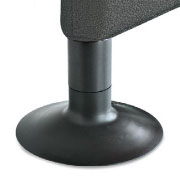 fixed glides with suckers
Optional accessories
All models
Writing tablet in black polypropylene with anti-panic mechanism in polished die-cast aluminium. (1)
Short ganging device in steel wire. (2–3)
Long ganging device in steel plate. (4)
Floor ganging device. (5)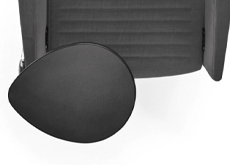 1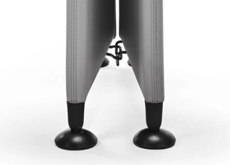 2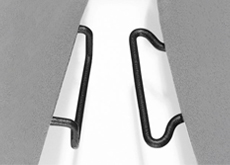 3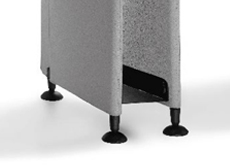 4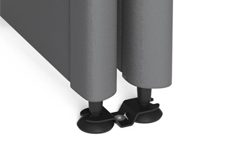 5
Models
measurements in centimetres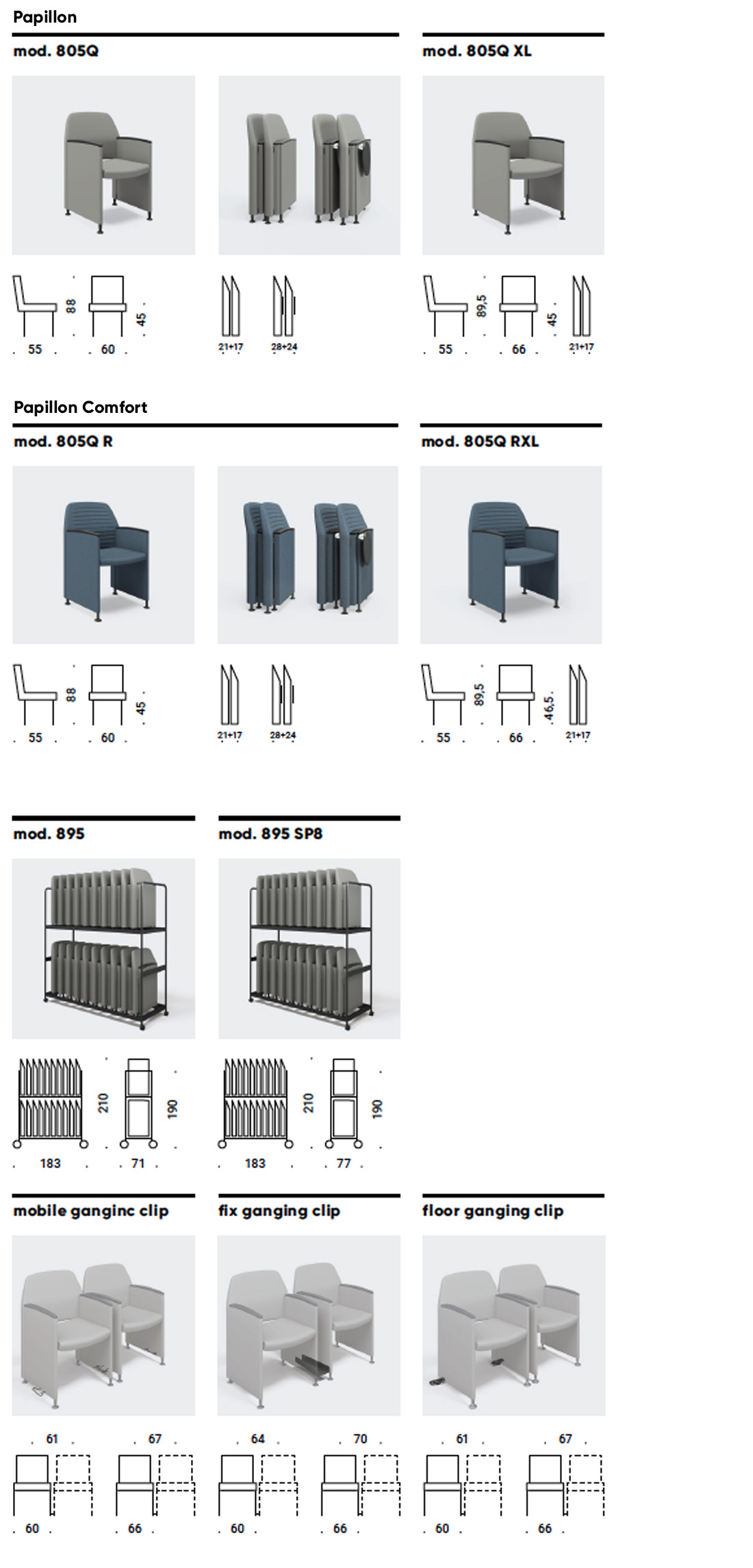 We are the only Italian company offering a 7-year warranty on our products.
For information on the certificates available on the series: Quality and Environment​​​​​​​.