Eura Visitor and Eura Conference
Eura stands out with a proud outline that makes it perfect for any situation that requires a seat of character: in the contemporary office, in the conference sphere and also in the domestic environment.
Eura Visitor is enriched with comfortable padding and precious seams that add to it a particular elegance and make it perfect to enliven the executive offices, as guest chair.
Eura Conference is the 4-legs version, ideal for conference halls.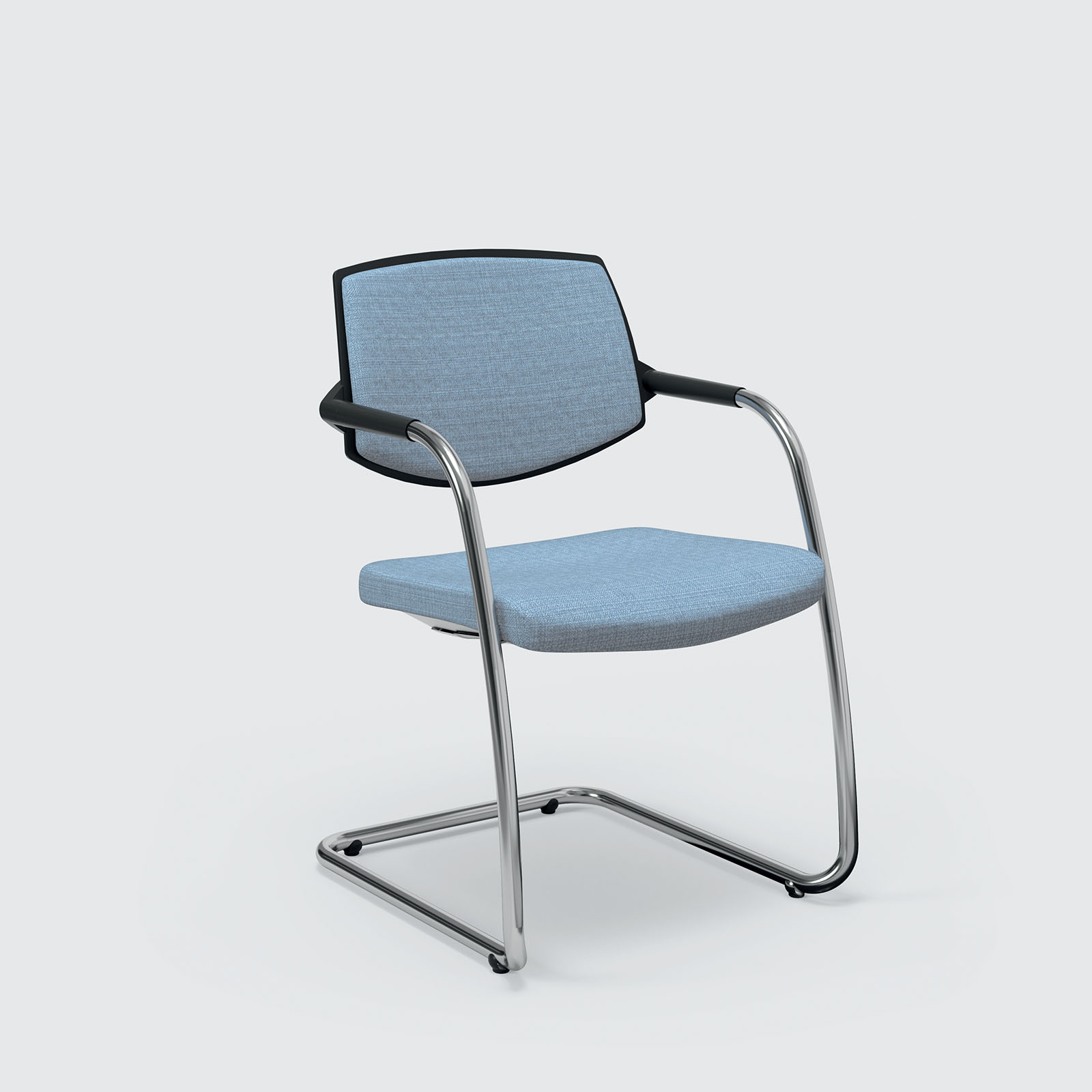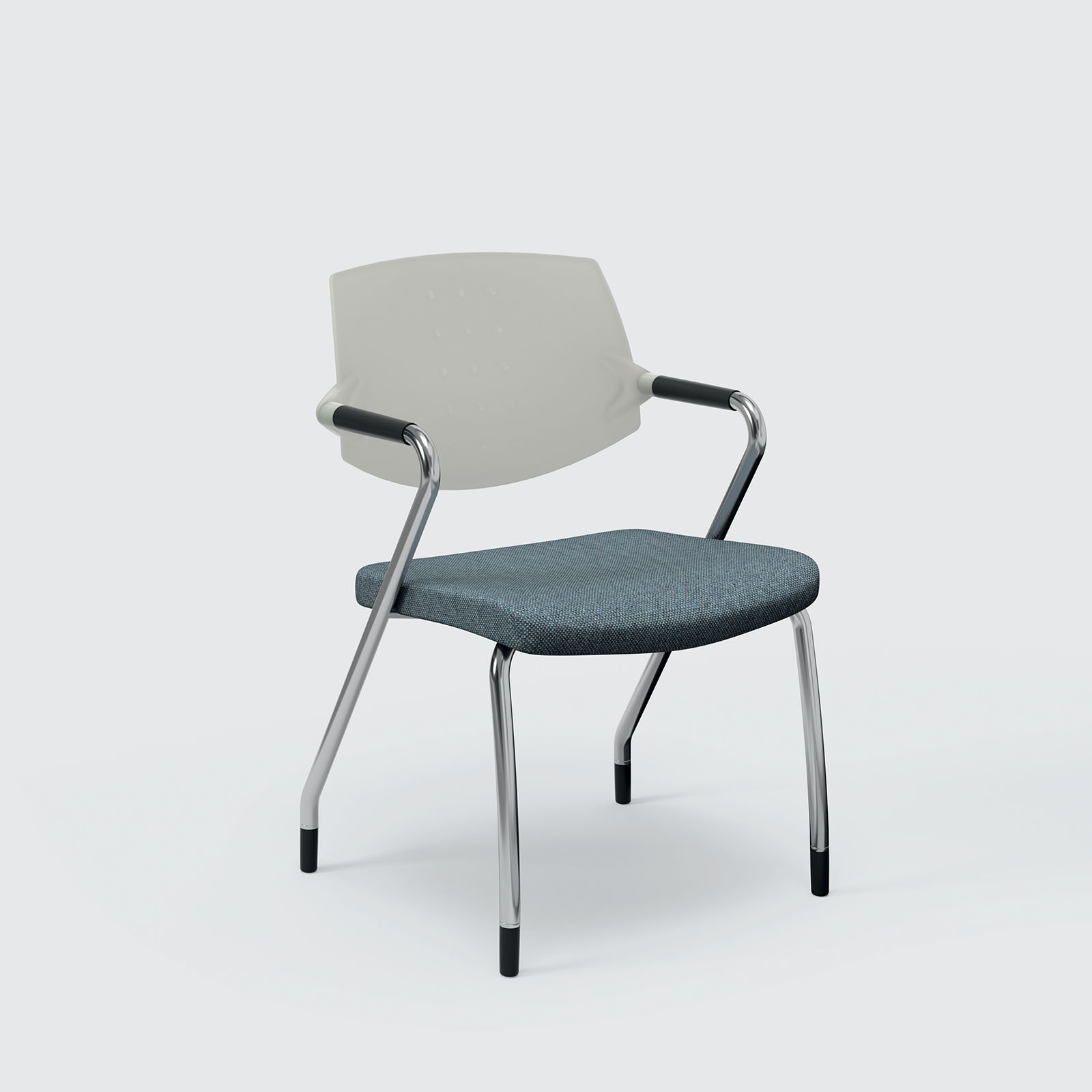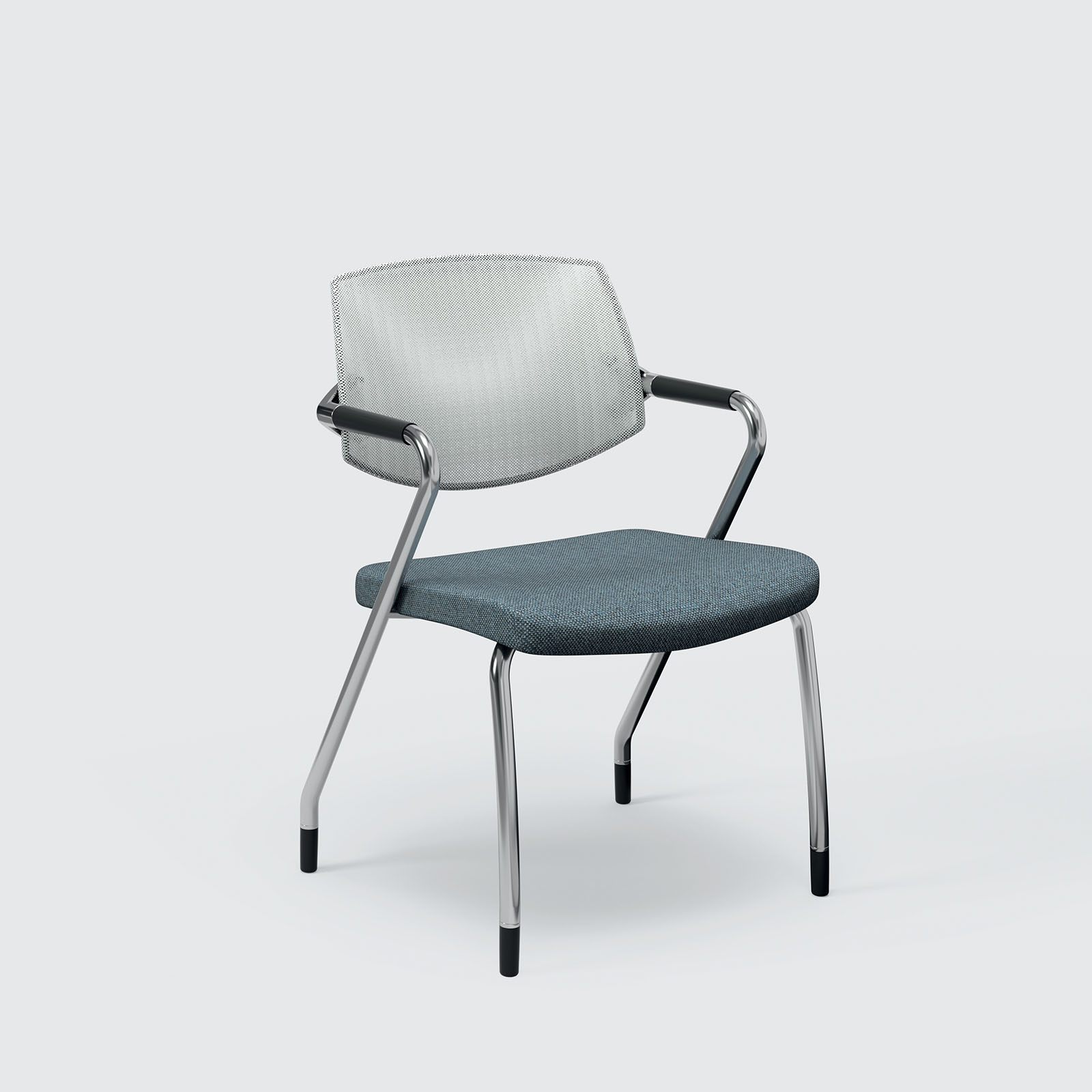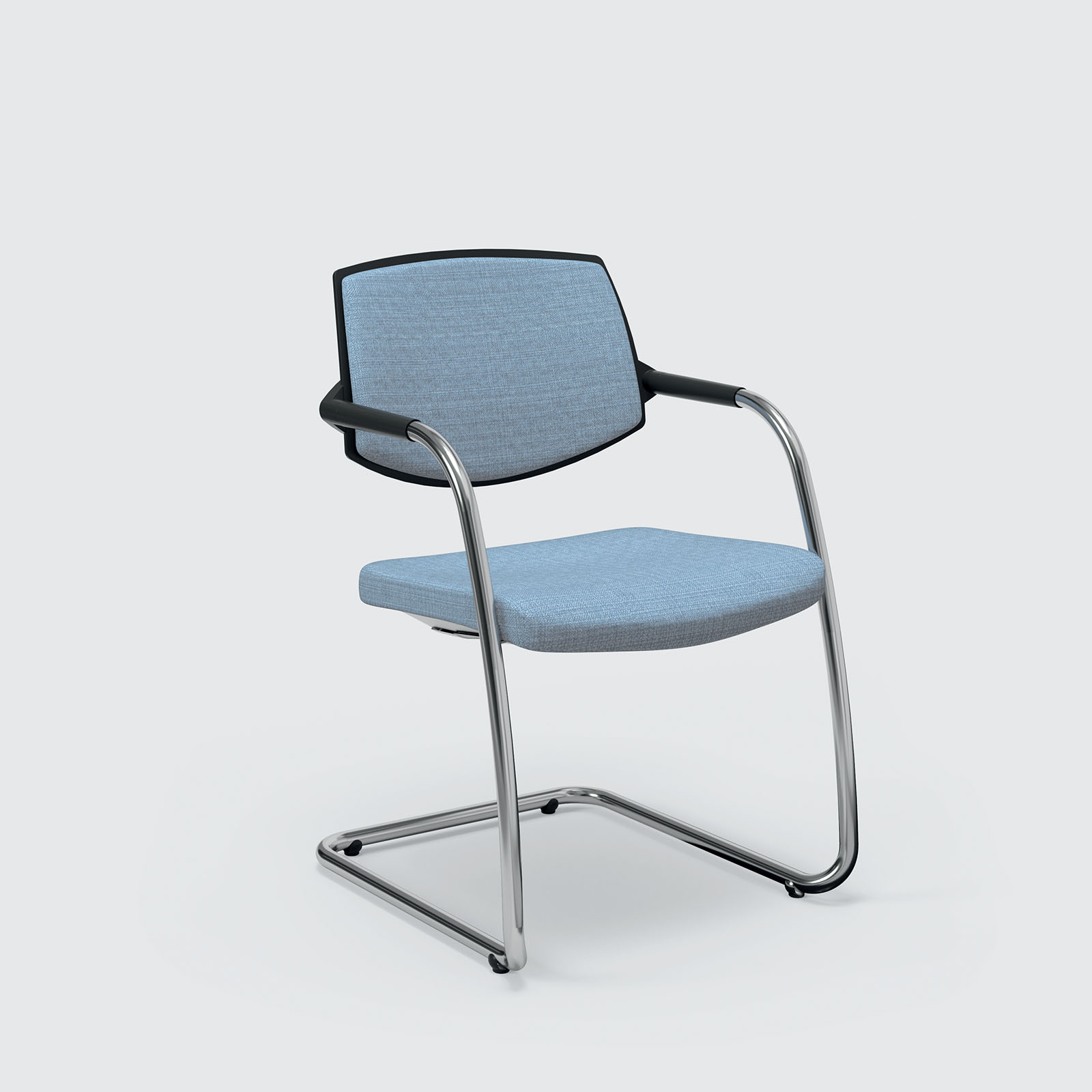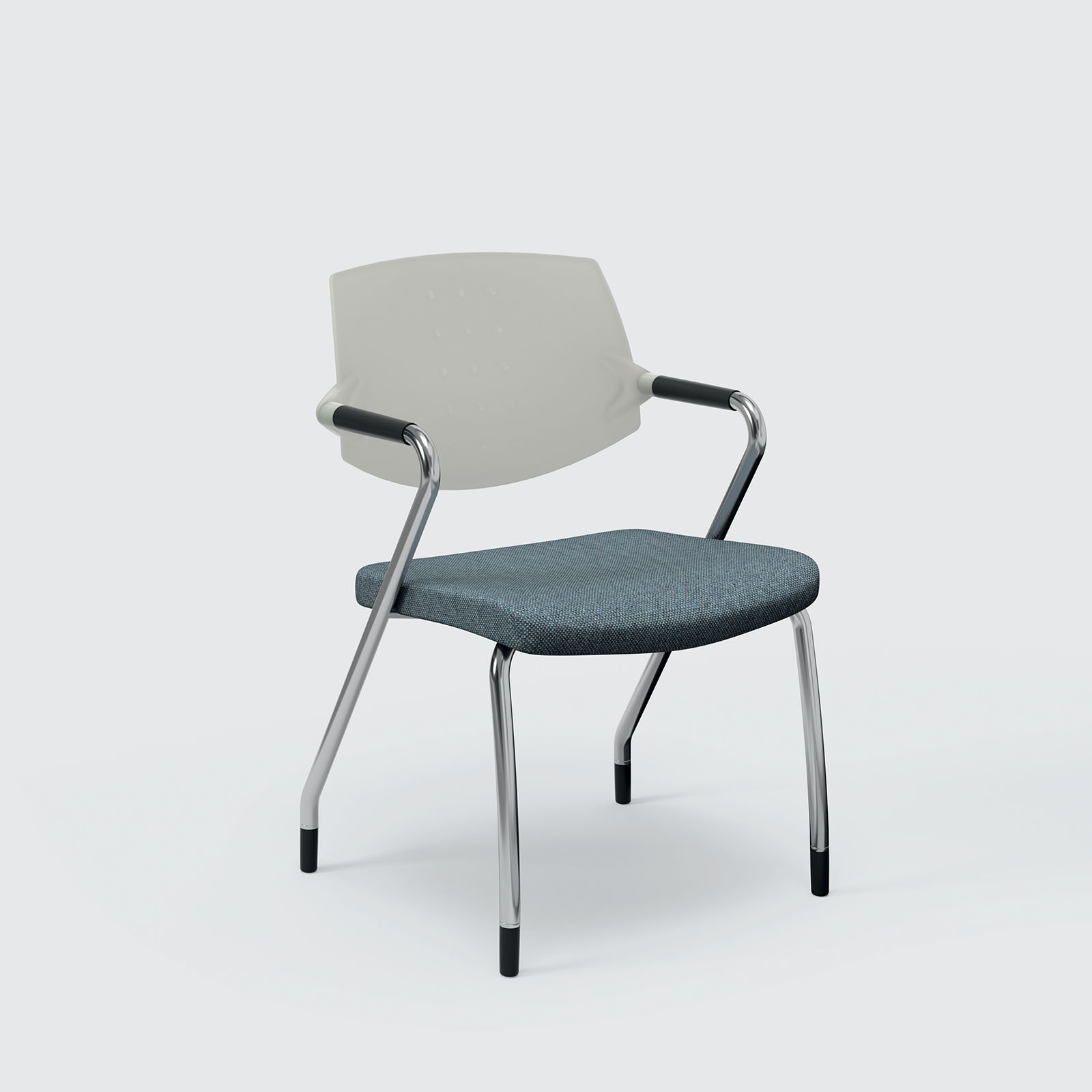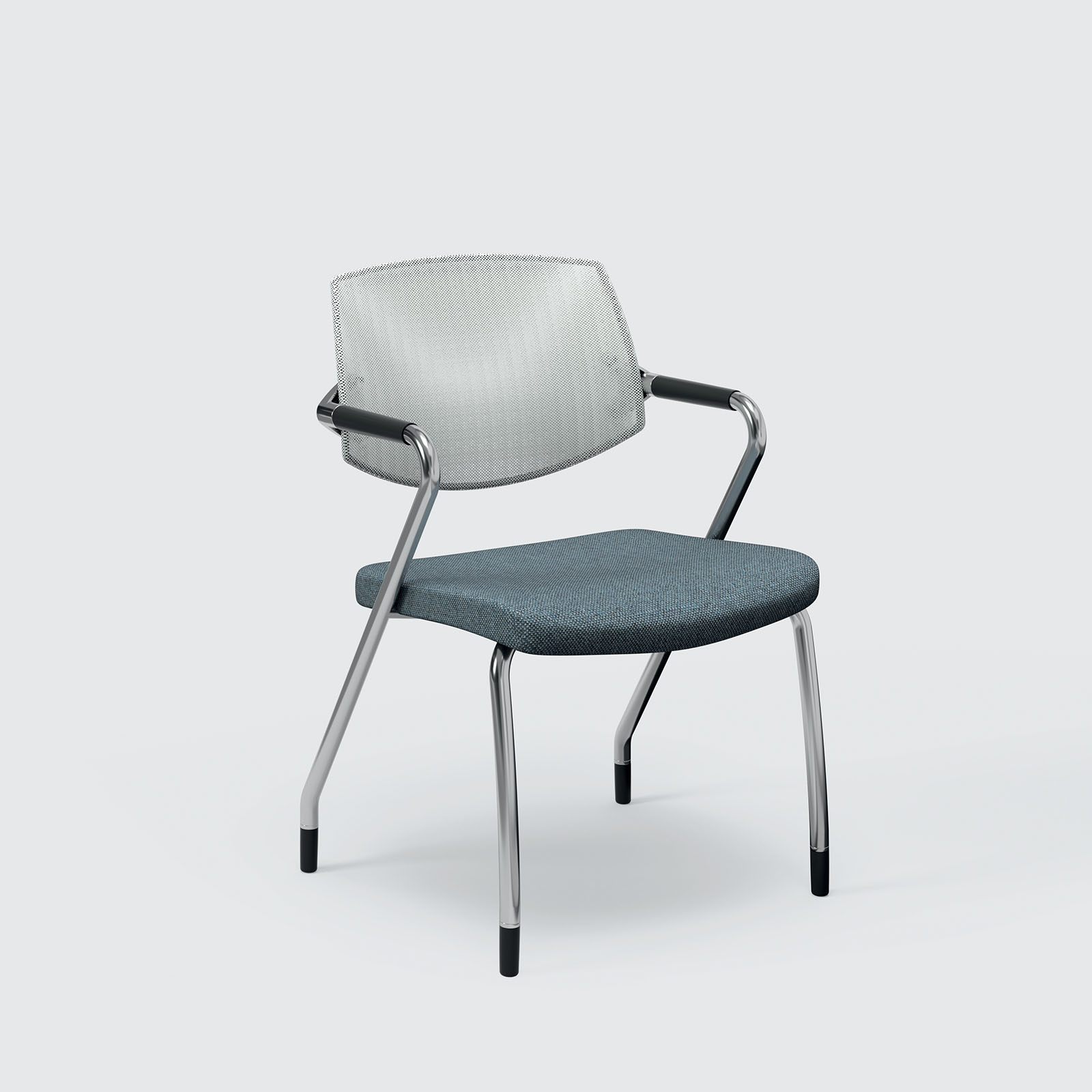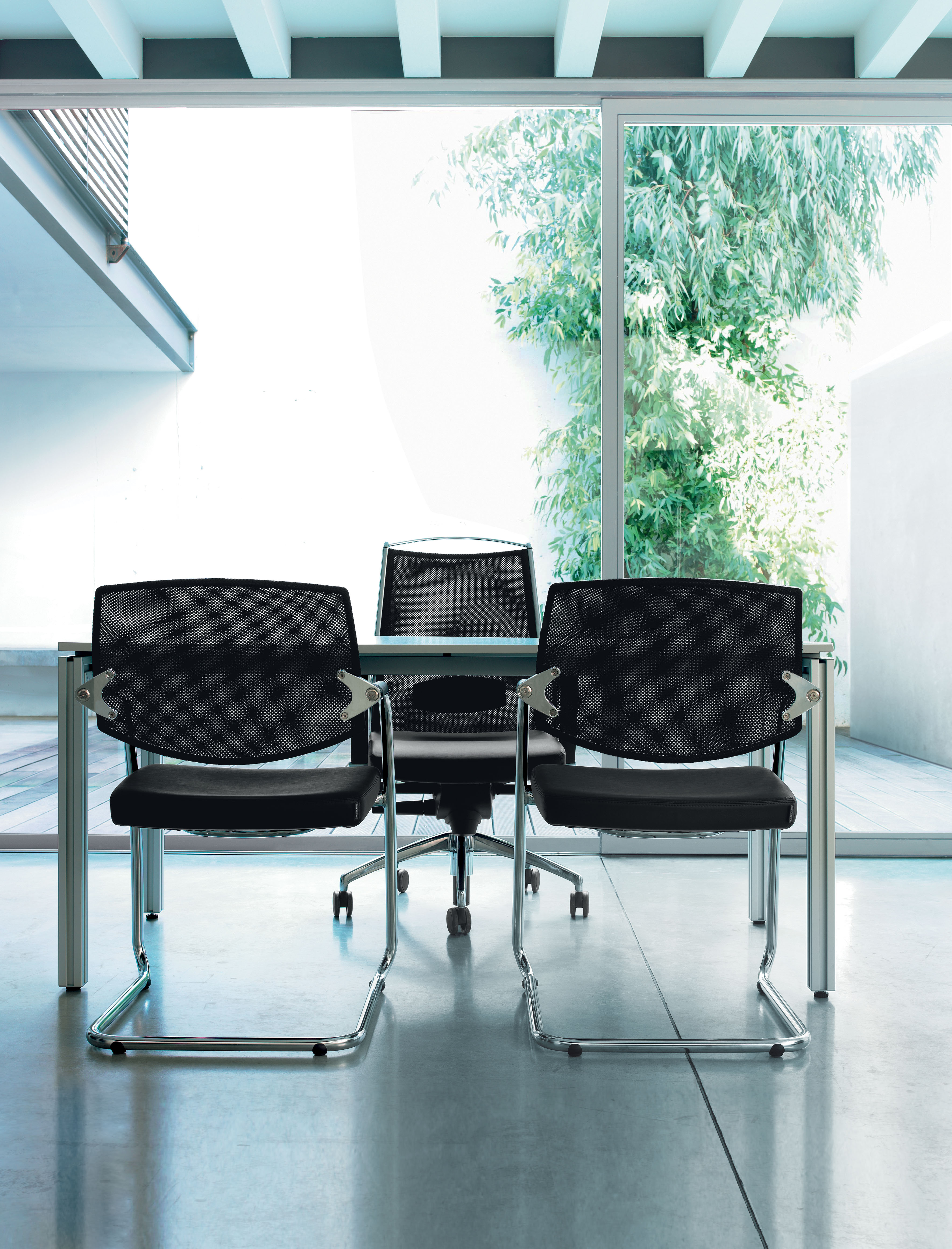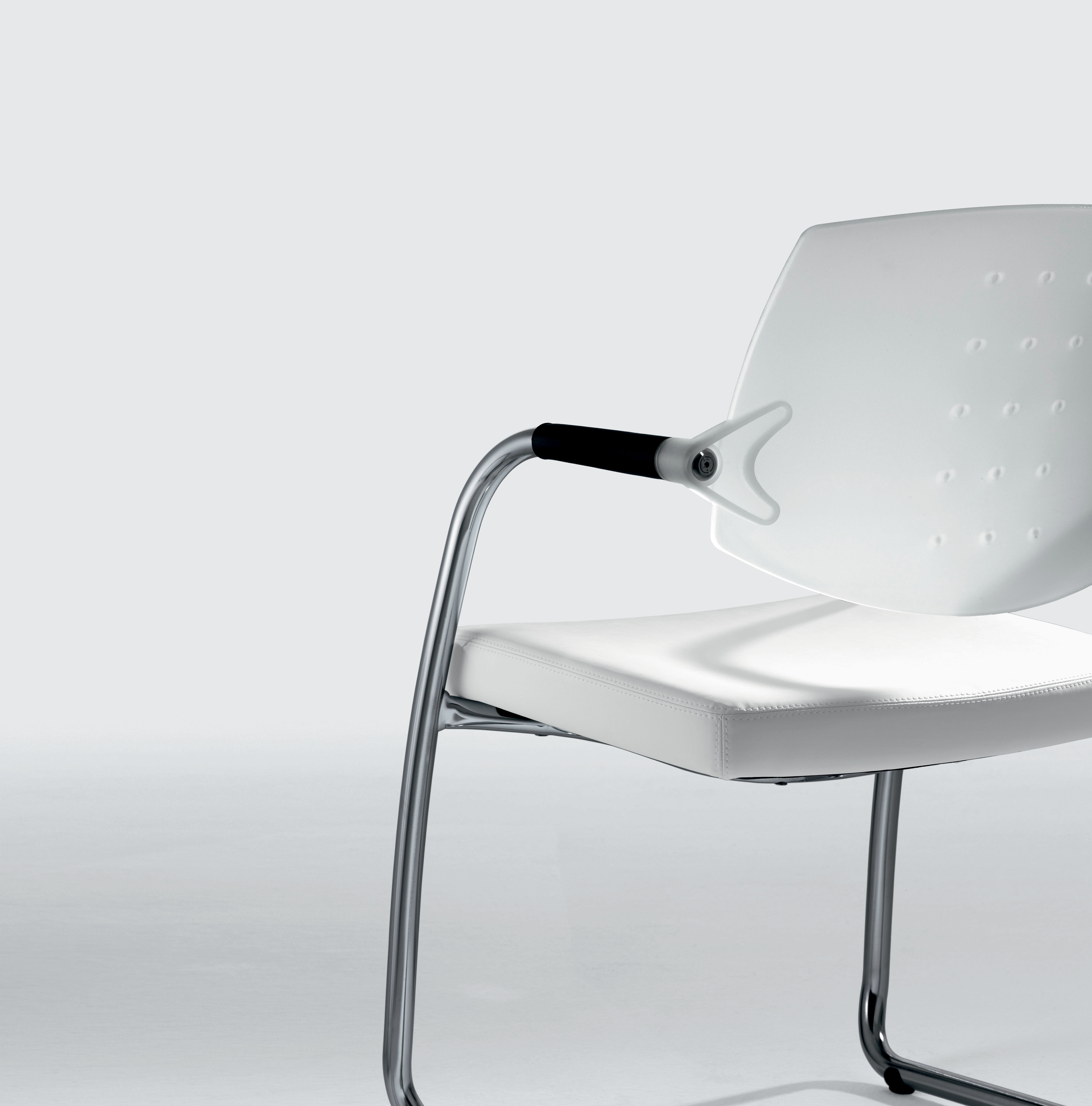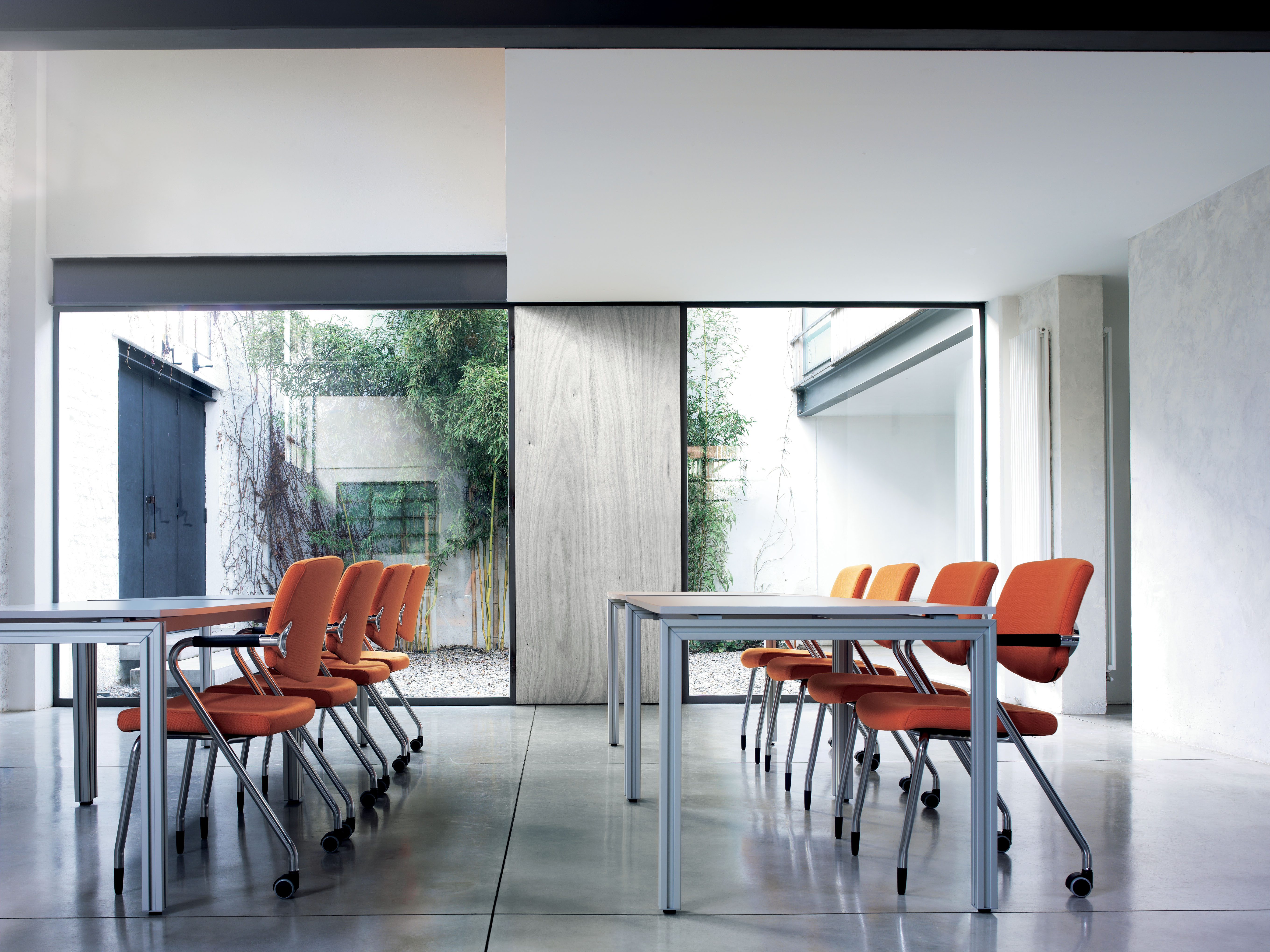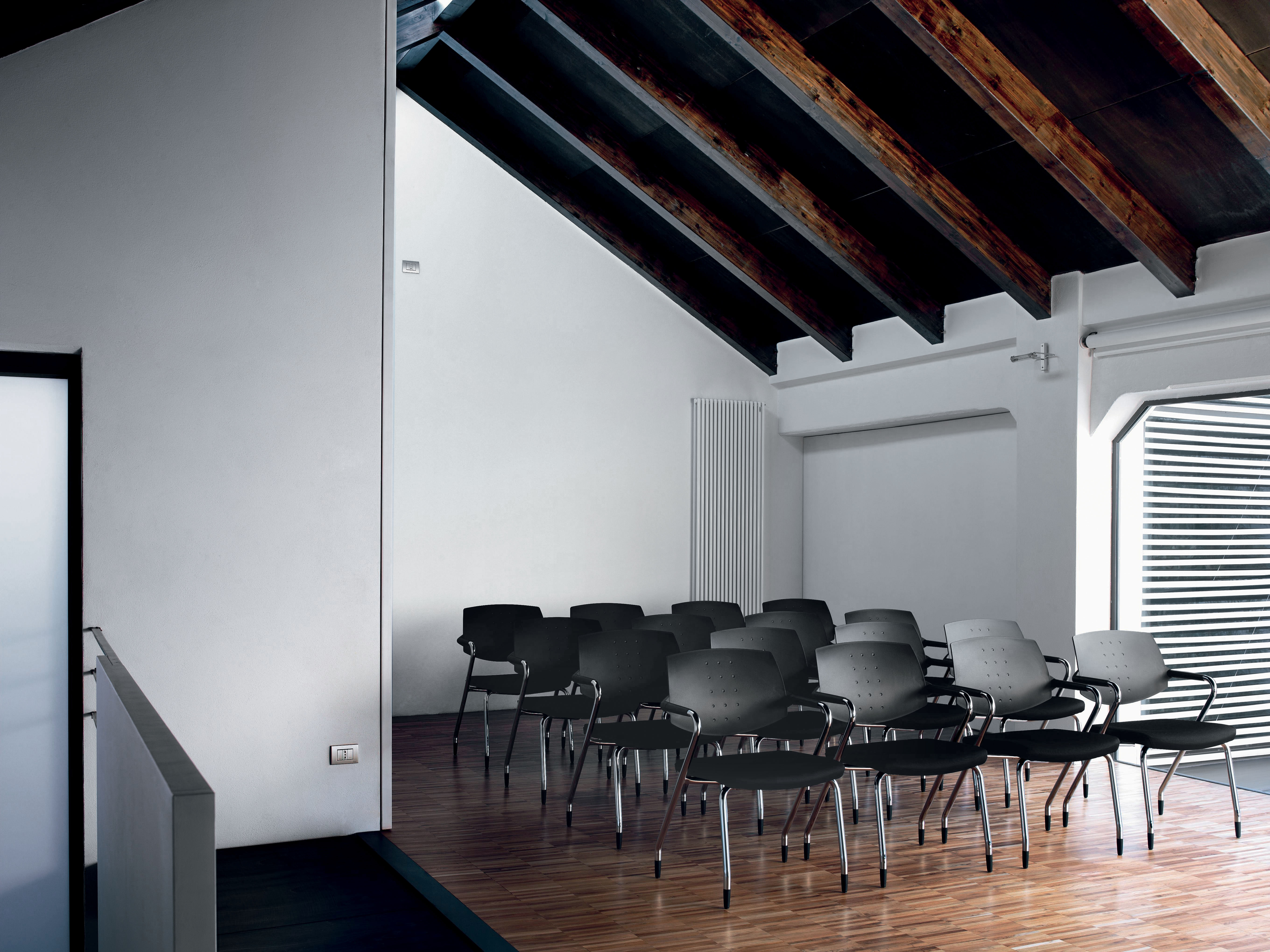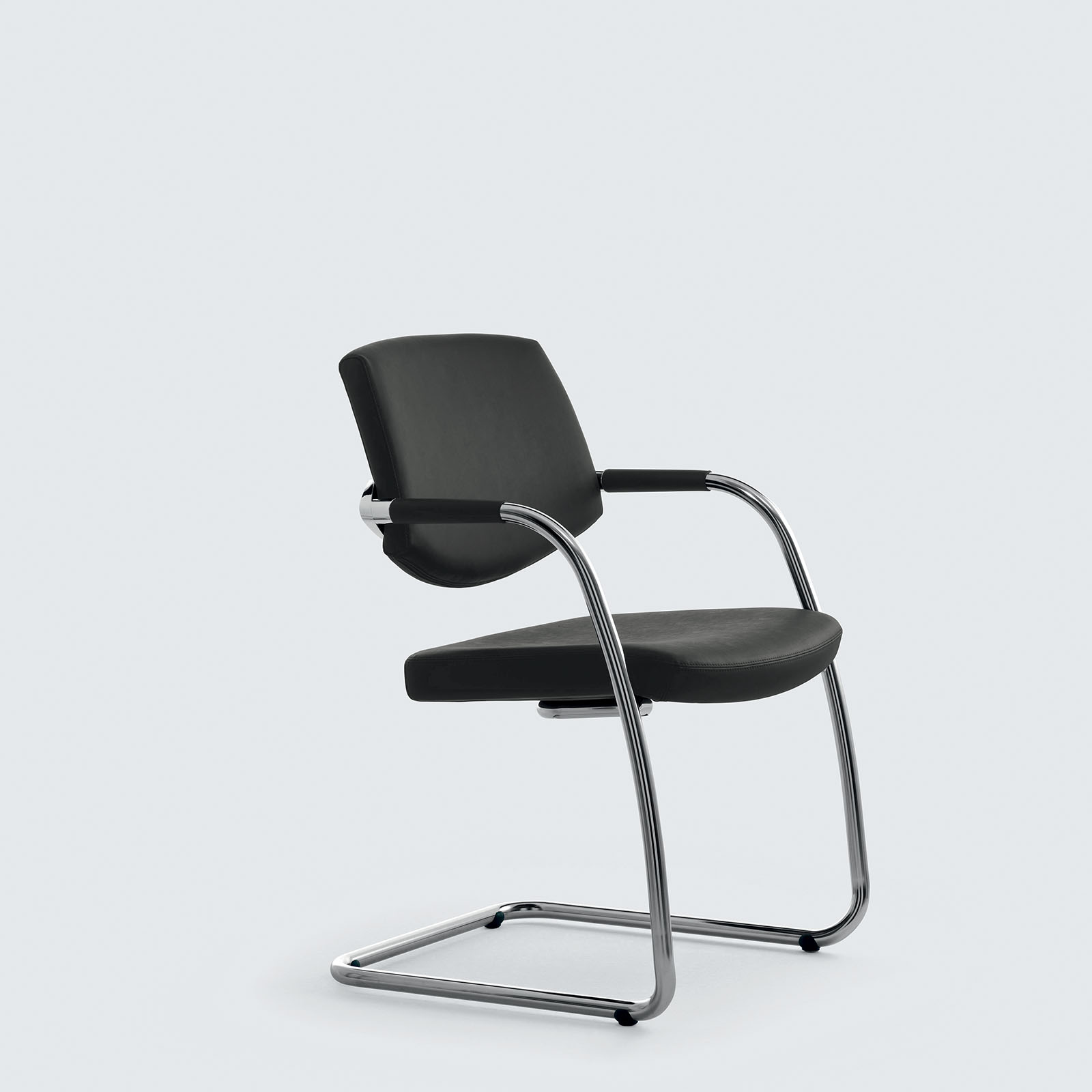 Eura visitor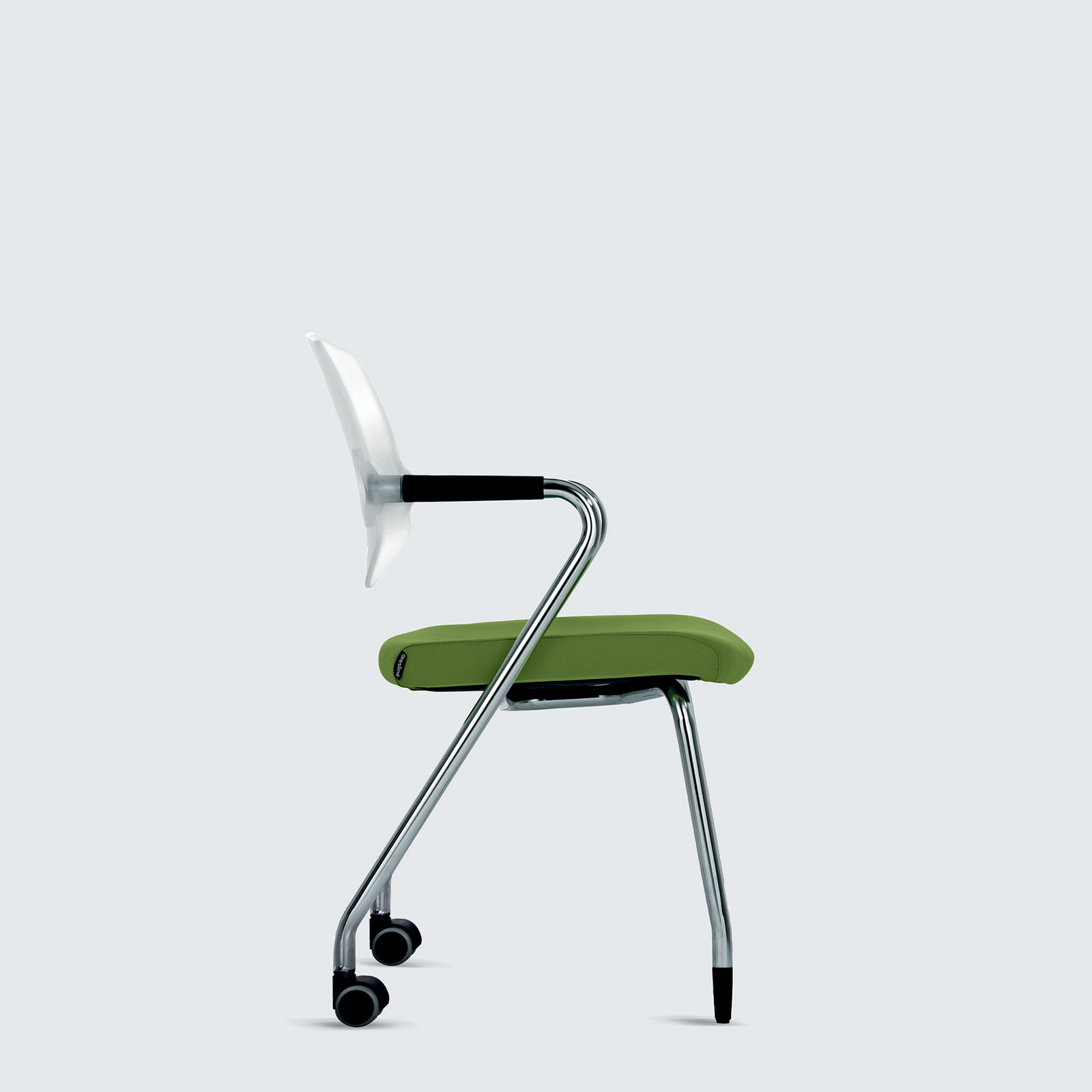 Eura conference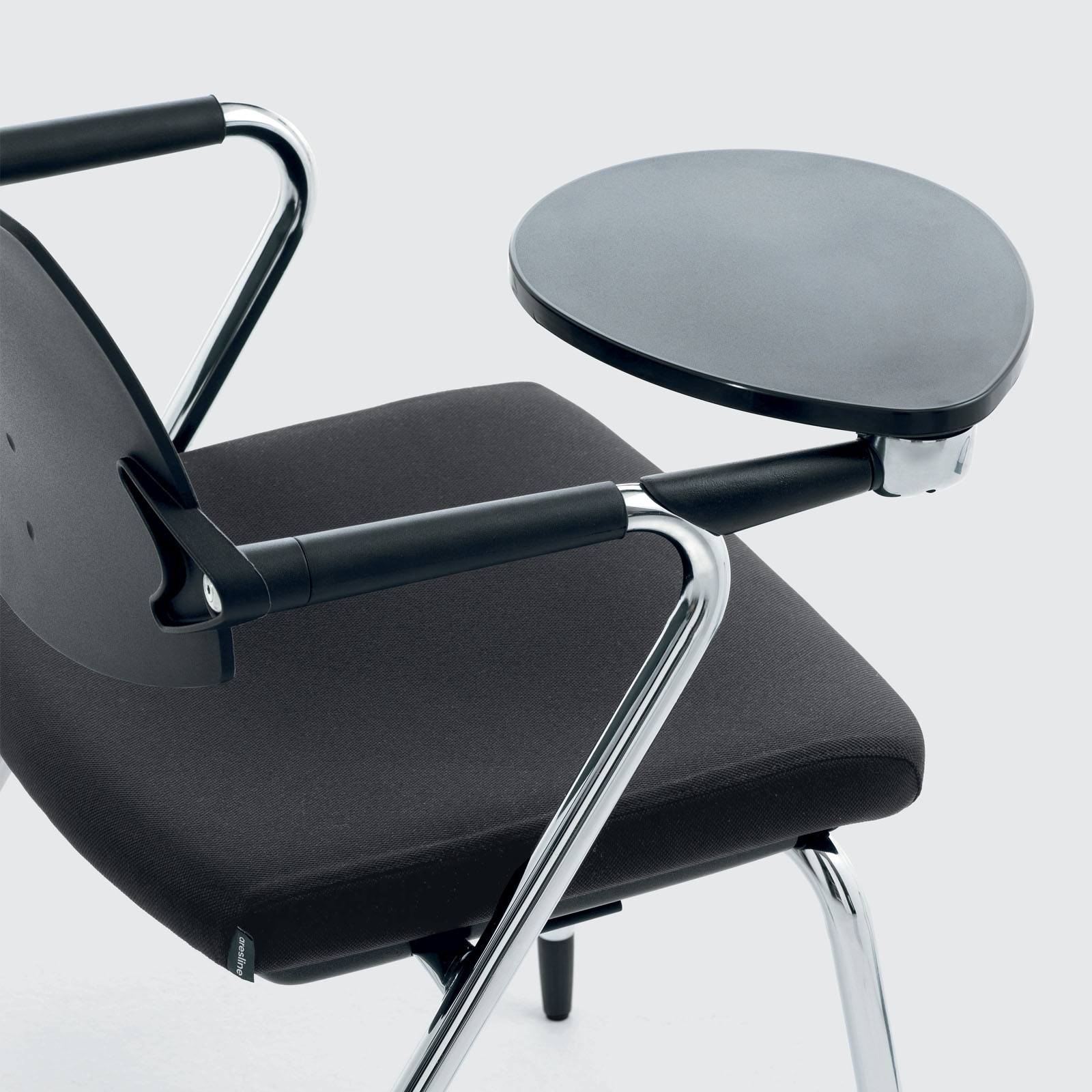 Eura conference
tavoletta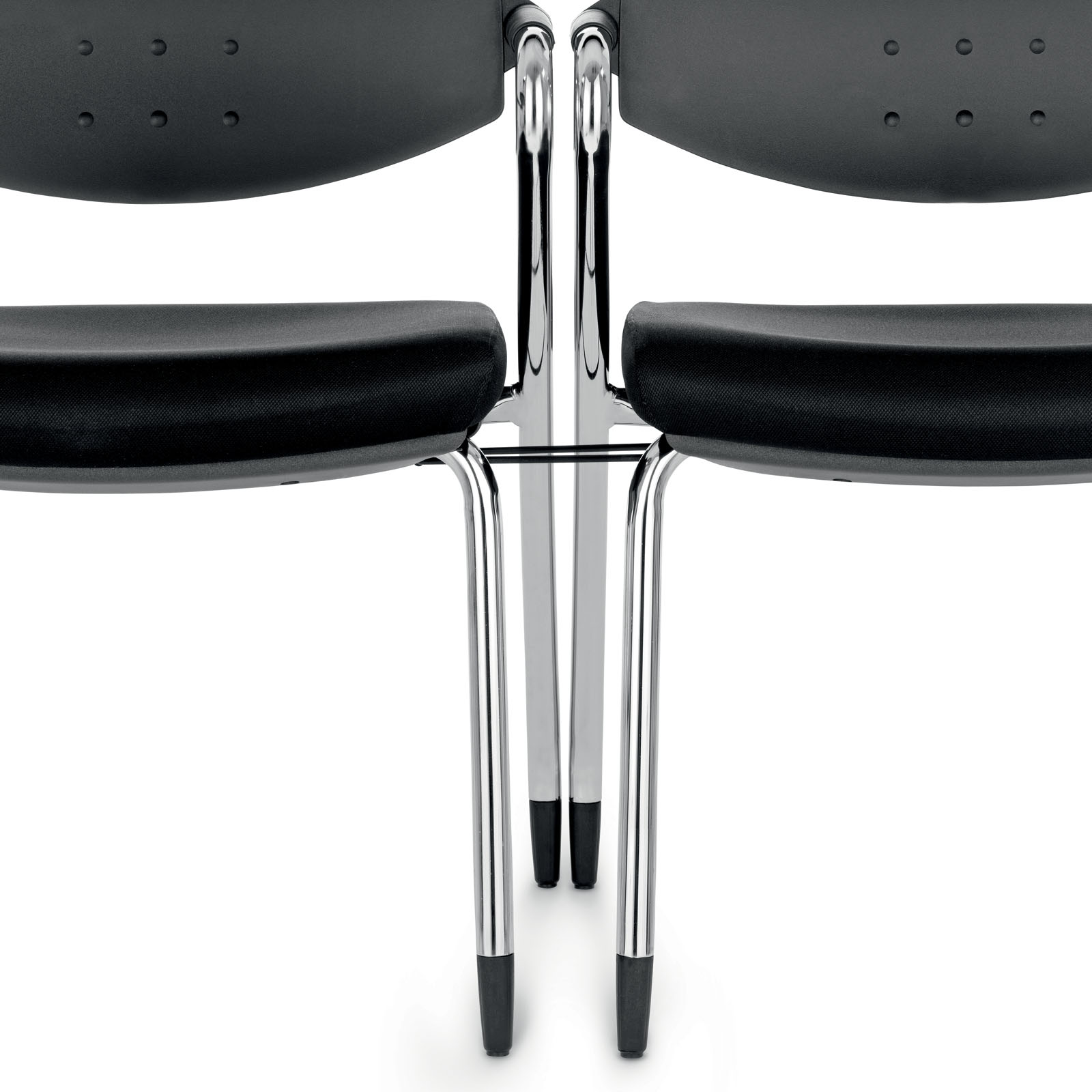 Eura conference
gancio allineamento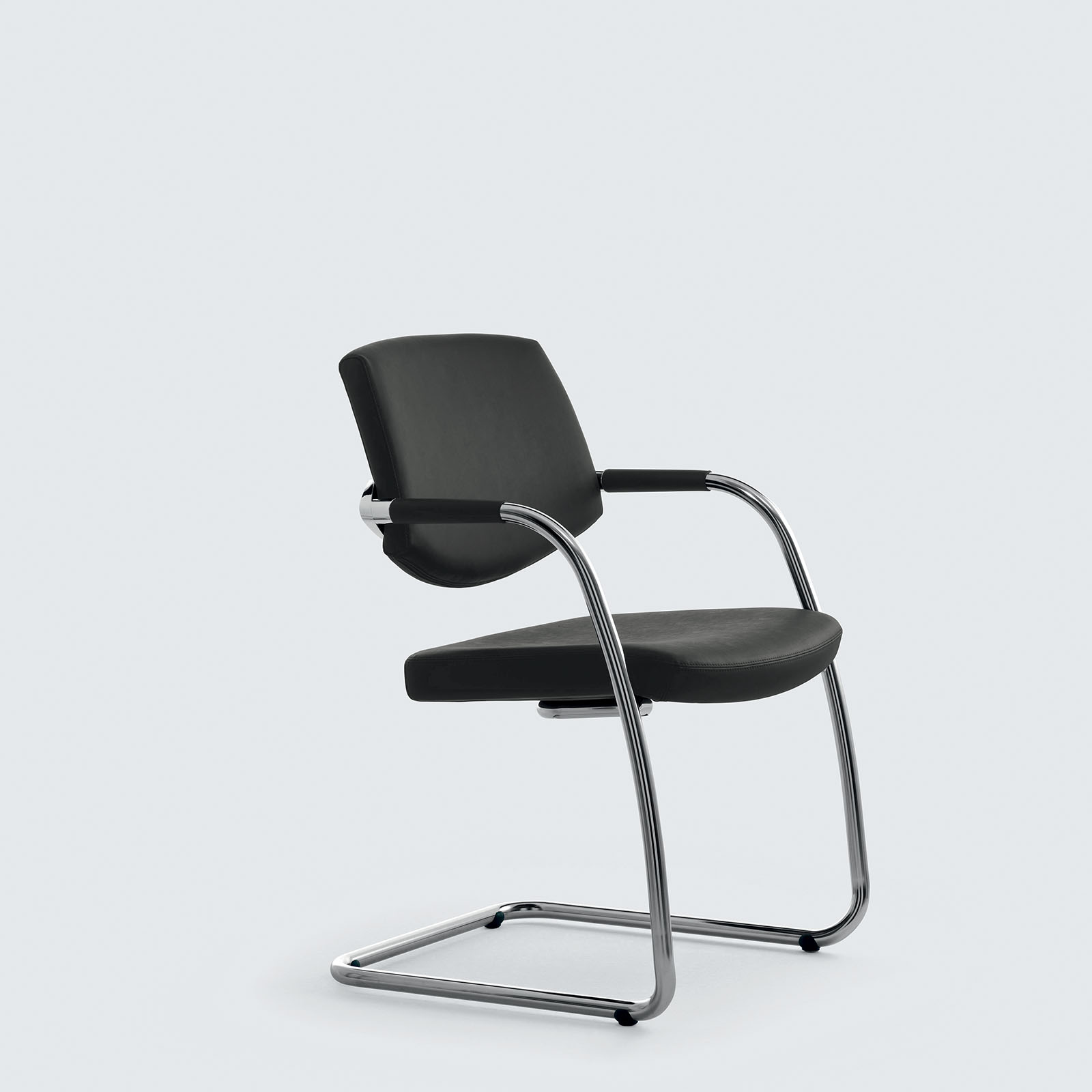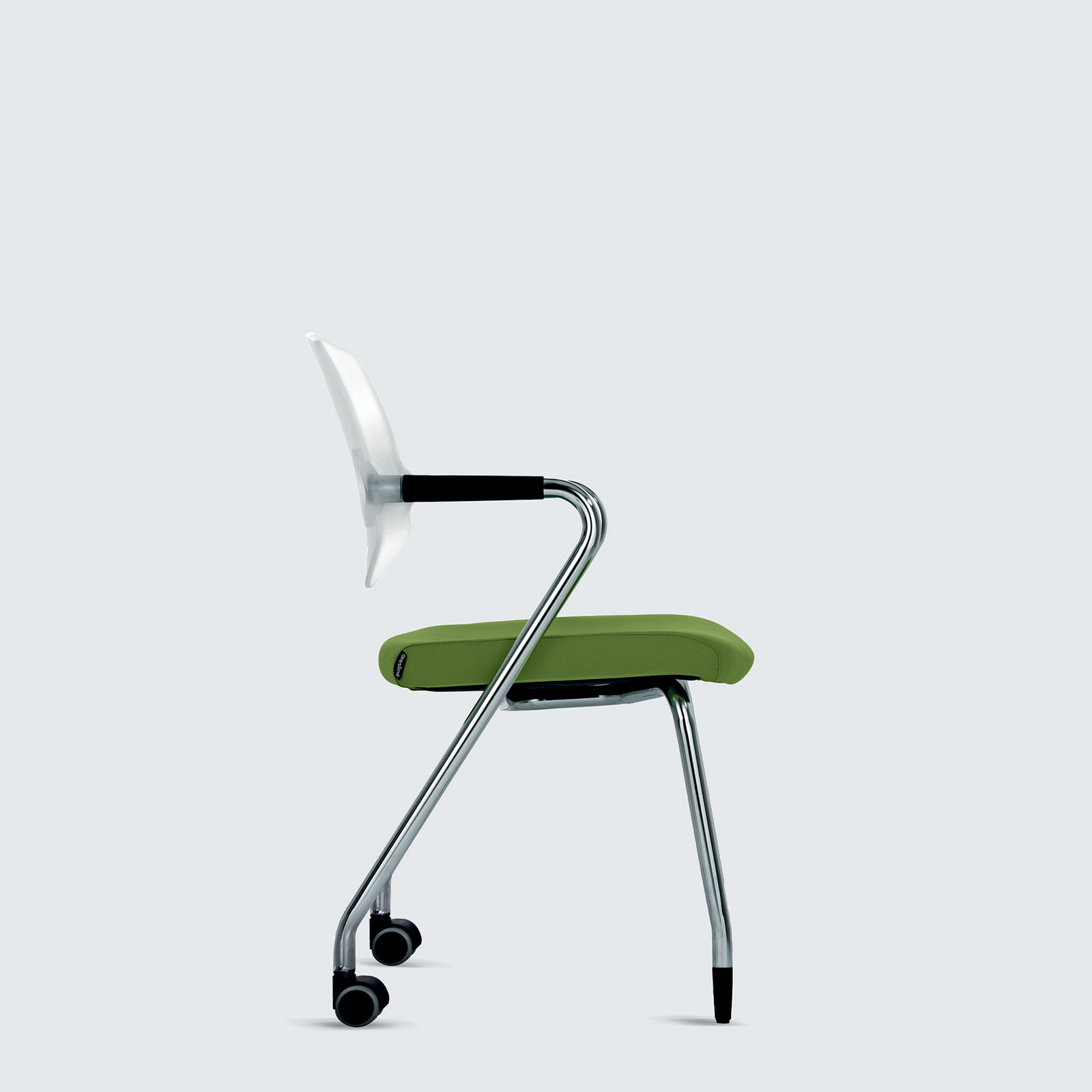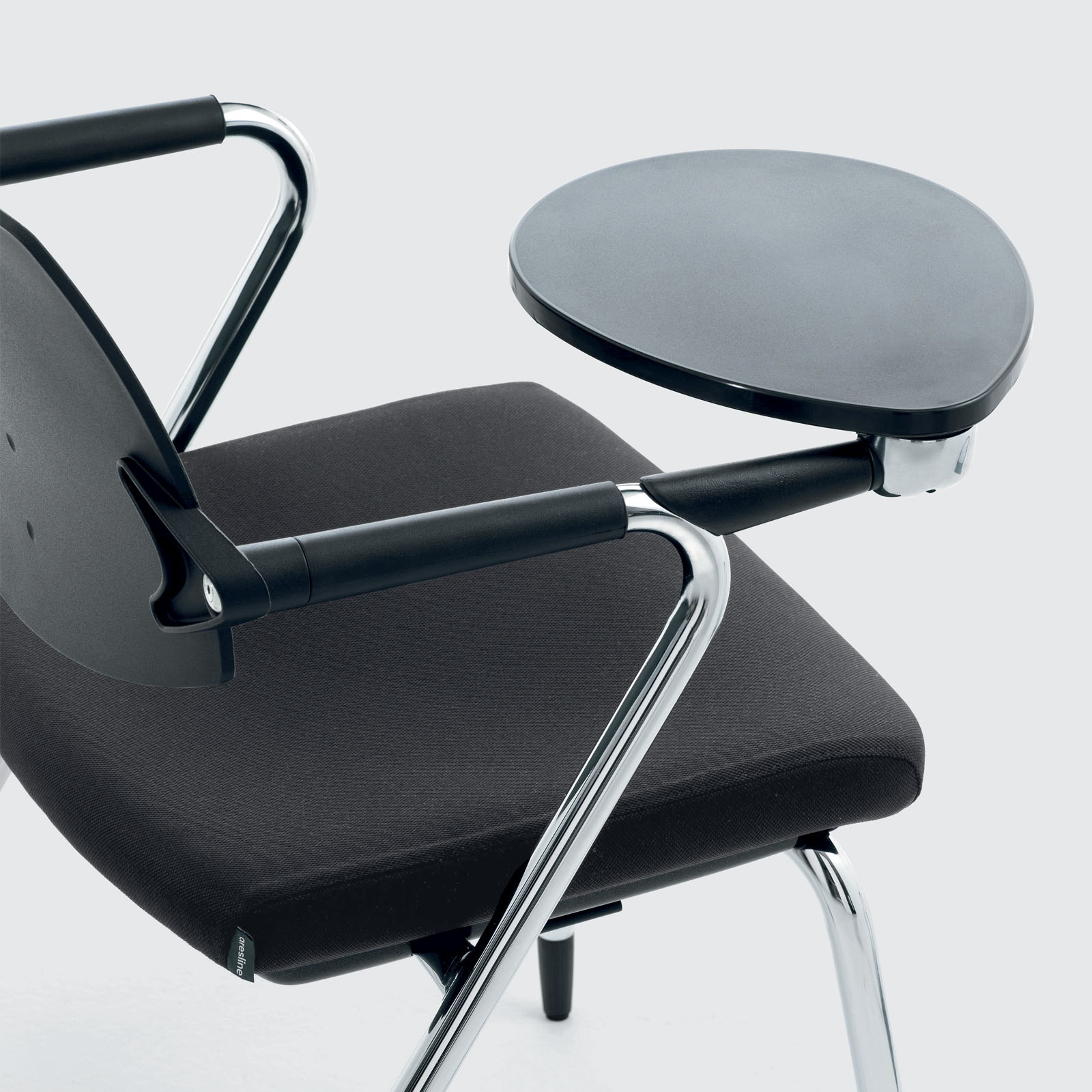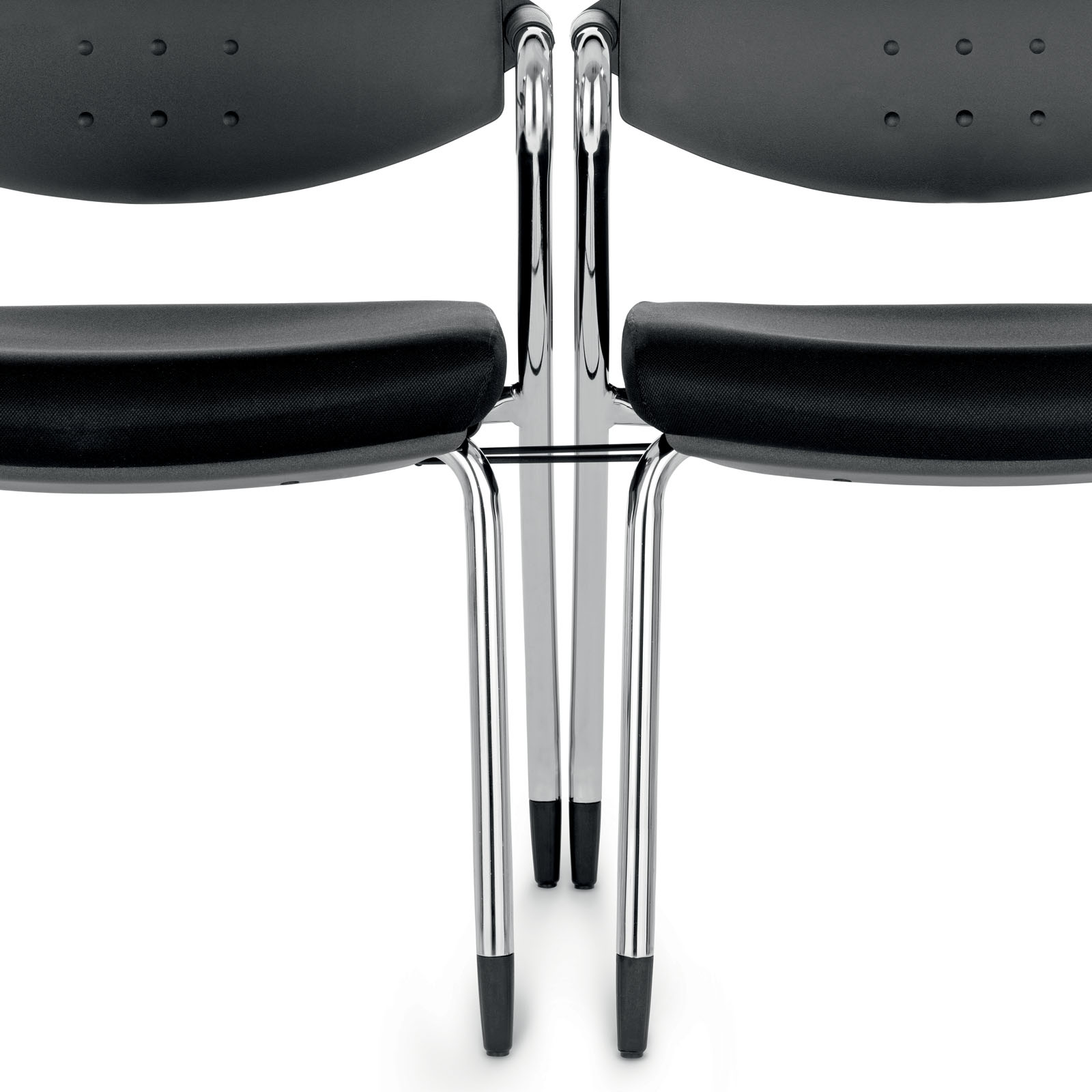 4 different backrest versions: plastic, plastic with upholstered panel, mesh, or upholstered
2 different models showcasing extreme versatility: Eura Visitor with sled base and Eura Conference with 4-leg base
Eura Conference can be fitted with an anti-panic writing tablet and steel wire alignment hook
Class 1IM fire resistance
7-year warranty
BaccoliniDesign
Giovanni Baccolini has been working with Aresline on the creation of seating for workplaces and collective spaces since 1996.
Materials
All models: seat in natural beech plywood padded and upholstered, with padding in self-extinguishing shape-retaining synthetic foam. Supporting frame in asform tubular steel chromed or epoxy powder coated. Armrests upholstered in "soft touch" elastomer.
Types of backrest
All models: backrest in natural beech plywood with padding in self-extinguishing shape-retaining synthetic foam with upholstery.
Backrest in polypropylene injection moulded with anti-slip surface finish, in white and translucent white.
Backrest with coated steel rod frame and covered in mesh. The rear backrest supports are in black nylon in the versions with black frame and in polished aluminium in the chromed frame versions. In the polypropylene backrest version the support, moulded together with the backrest, is in the same material.
Base types
Eura Visitor: sled base.
Eura Conference: four-leg base with double tread self-braking swivel castors in nylon for soft flooring or with polyurethane tread for hard flooring. Four-leg base with reinforced nylon feet.
Optional accessories
Eura Conference: writing tablet in black polypropylene with anti-panic mechanism in polished die-cast aluminium.
Seat base in injection moulded polypropylene with alignment coupling ganging device with quick locking system in steel wire. (1–3)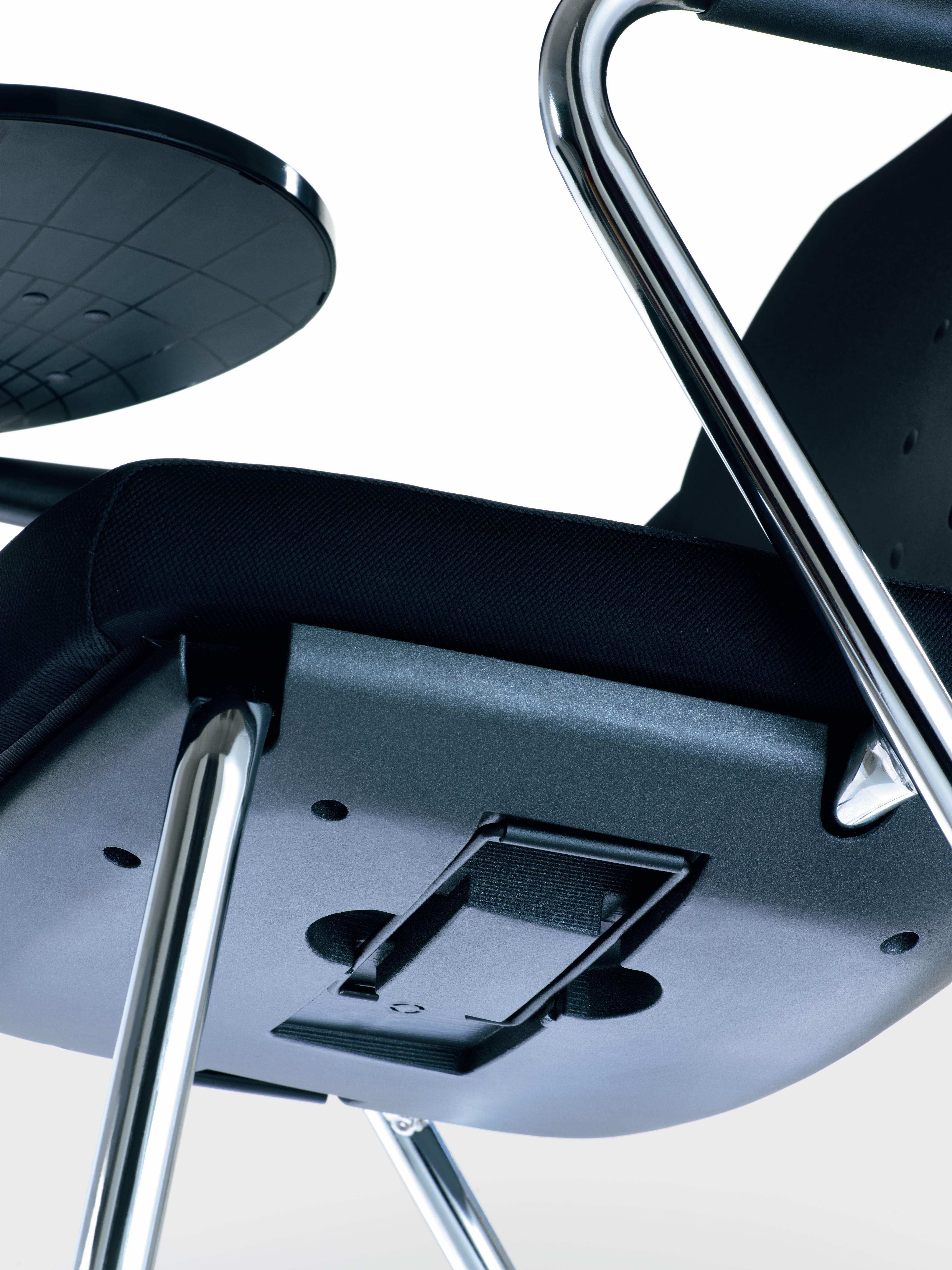 1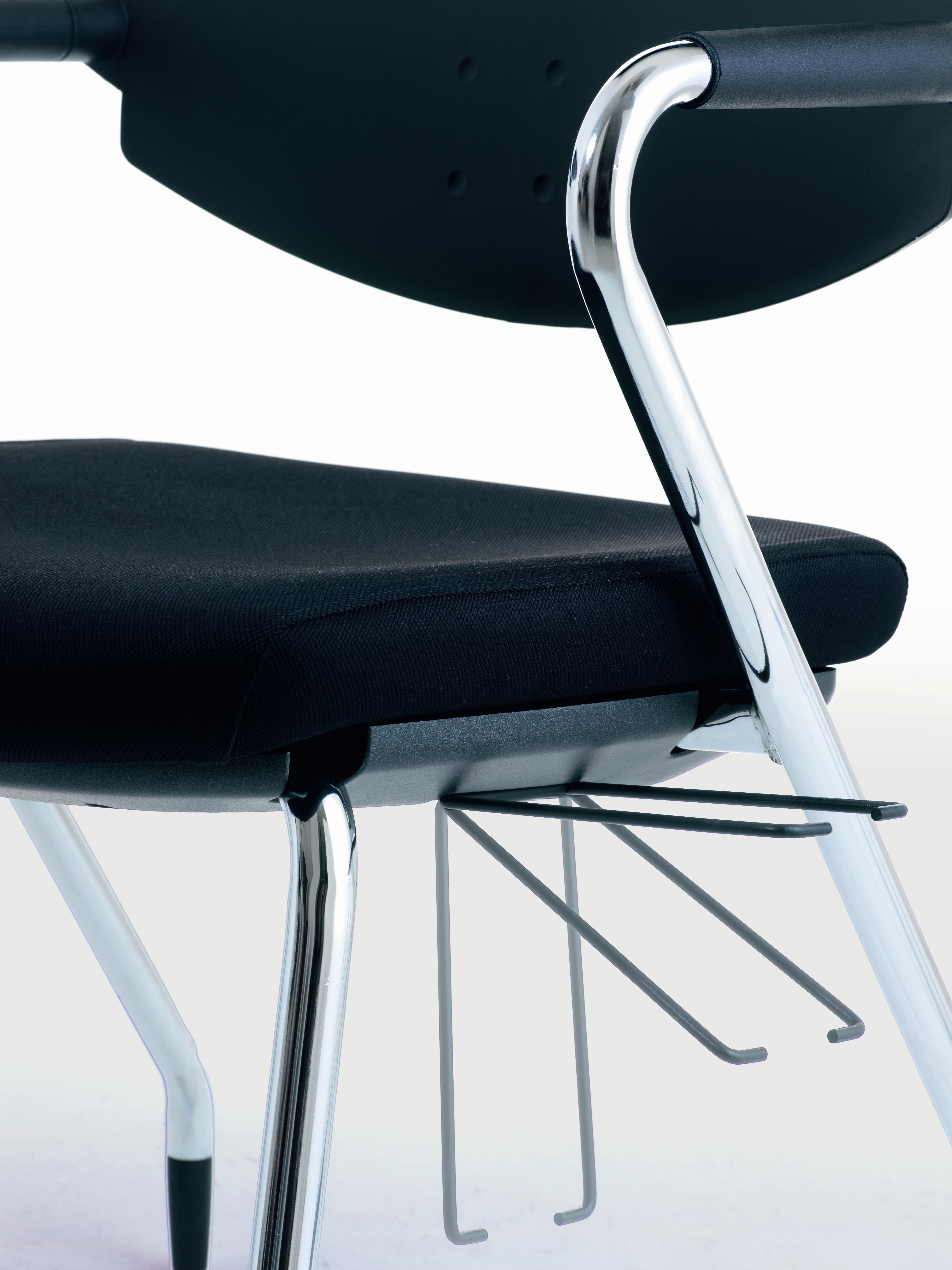 2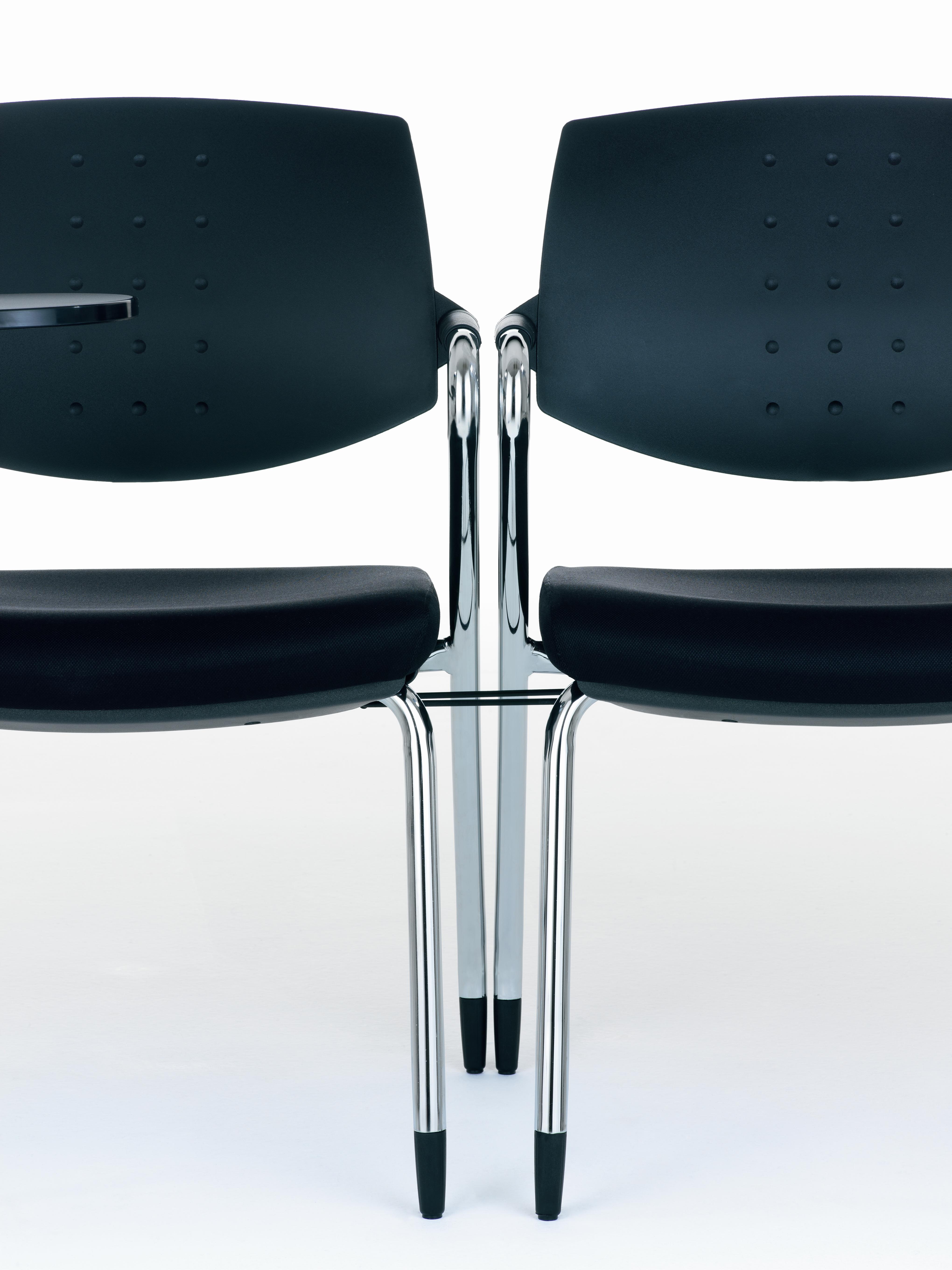 3
Models
measurements in centimetres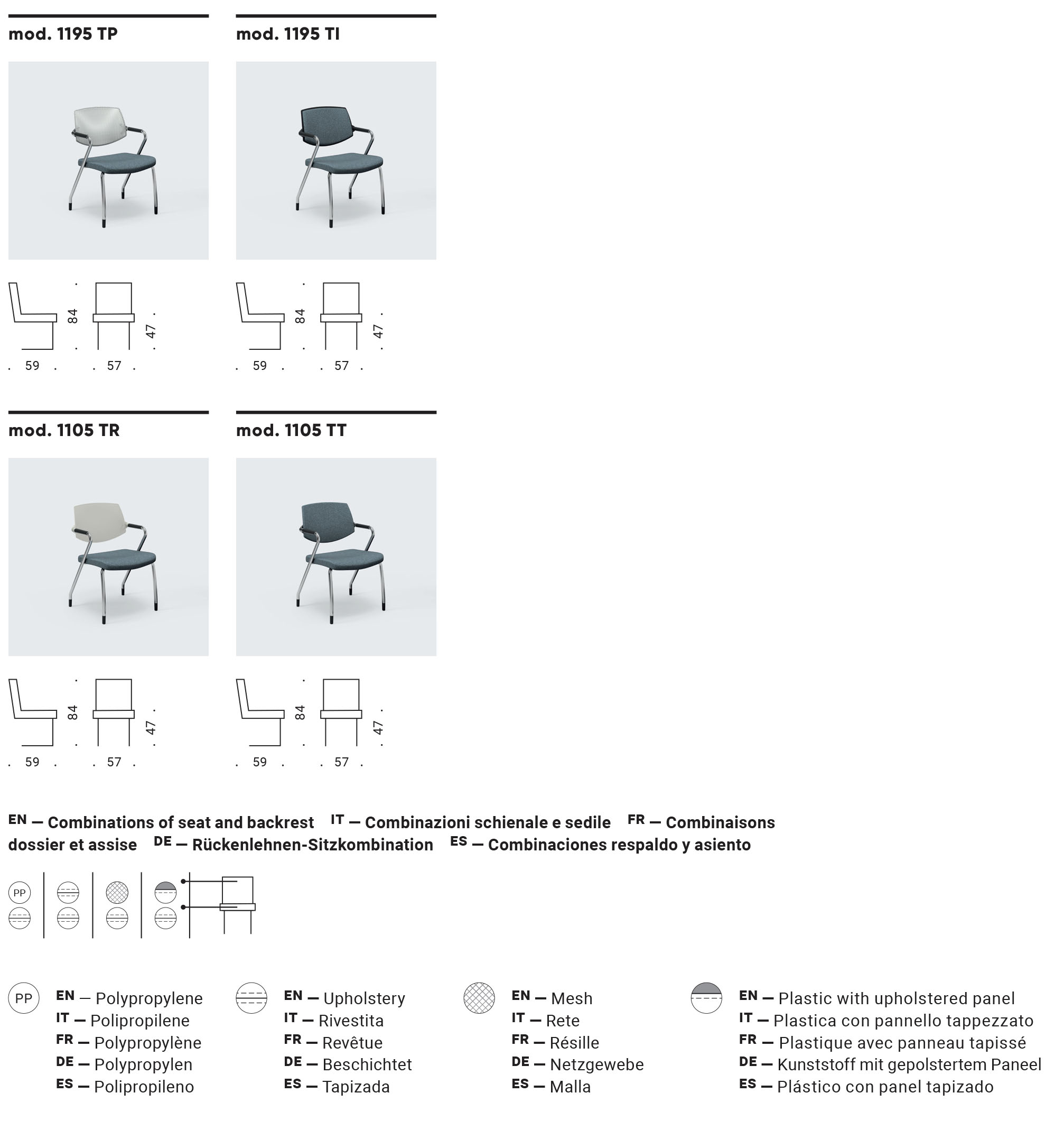 We are the only Italian company offering a 7-year warranty on our products.
Please contact the Quality and Environment​​​​​​​ office for information on the certificates available on the series.