Folding and multifunctional desks for classrooms and lecture halls
Most of the spaces where we install seating also have a need for desks or folding/multipurpose tables. This is why, thanks to our many years of experience in the sector, we can design, engineer, and provide customers with tailor-made solutions. Discover all the types of tables offered by Aresline!
Learn more...
Every conference room, classroom, training room, and multipurpose room requires specific tables. Why not have them designed by the same people who design and supply the chairs and armchairs for the same space?
Types of Tables
The range of Aresline tables includes:
Speakers' tables and customized podiums
Our experience and know-how allow us to design tailor-made tables and podiums for speakers and lecturers, perfectly integrated into the stage. They are equipped with all the necessary fittings for the most sophisticated multimedia applications.
Conference tables with integrated seats
The T&T System (Return & Shift) we have engineered is a mechanism that is paired with a series of fixed armchair designs, which allows a range of motions and the chairs' automatic return to their upright and straight position. This mechanism allows the seat to rotate 360° and shift and adjust in height. This offers many advantages: the armchairs are mobile while also remaining fixed to the floor; they can be paired with a conference table; and the unoccupied armchairs remain aligned and in order, leaving the exit routes always free and safe.
For classrooms, we offer a range of desks of various sizes that comply with the UNI 4845 norm (which specifies the requirements for stability, resistance, durability, and test methods for desks). They have a tubular steel structure and privacy panels on the front and, if required, on the side. The front and side panels allow both user privacy and easy passage of electrical or data cables through specific ducts, connecting the table to the data network and power supply.
The top surface is made of particleboard panels with a laminate finish and ABS plastic edges. The finishes match those of the students' desks and seats.
For students, we offer different solutions of single or double mobile tables, which can be folded away and assembled together through a click system or a new patented magnet system for easy and infinite possibilities of reconfiguration.
Tables and coffee tables for lounge areas
For lounge and coffee break areas, we propose our Liner model: the line includes a family of round and/or square tables, with a fixed and/or folding structure, in coordination with the Aira seat models.
Made in Italy
Our custom-made tables are the result of our creative efforts and ability to translate customers' requests into finished objects. A highly qualified design department and an all-Italian supply chain allow us to achieve top quality standards, which are renowned worldwide.
All of our table models are manufactured in Italy. At Aresline, we believe in a local and controlled supply chain: All our seating models are designed and produced in Italy, in the Venice Manufacturing District.
You might be interested in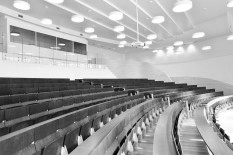 Lecture Hall
For each classroom we design, we pay special attention to both the ergonomics and functionality, without neglecting the design and configurability of the room.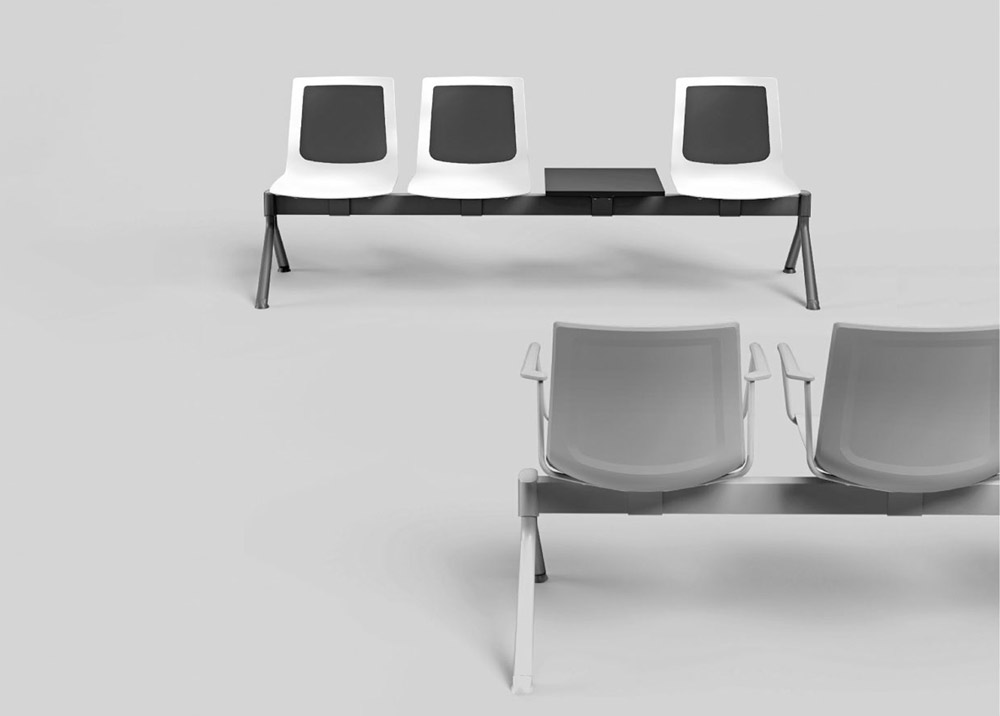 Benches for recreational spaces and meeting rooms
Eco-friendly rail-mounted seating solutions for for recreational and conference spaces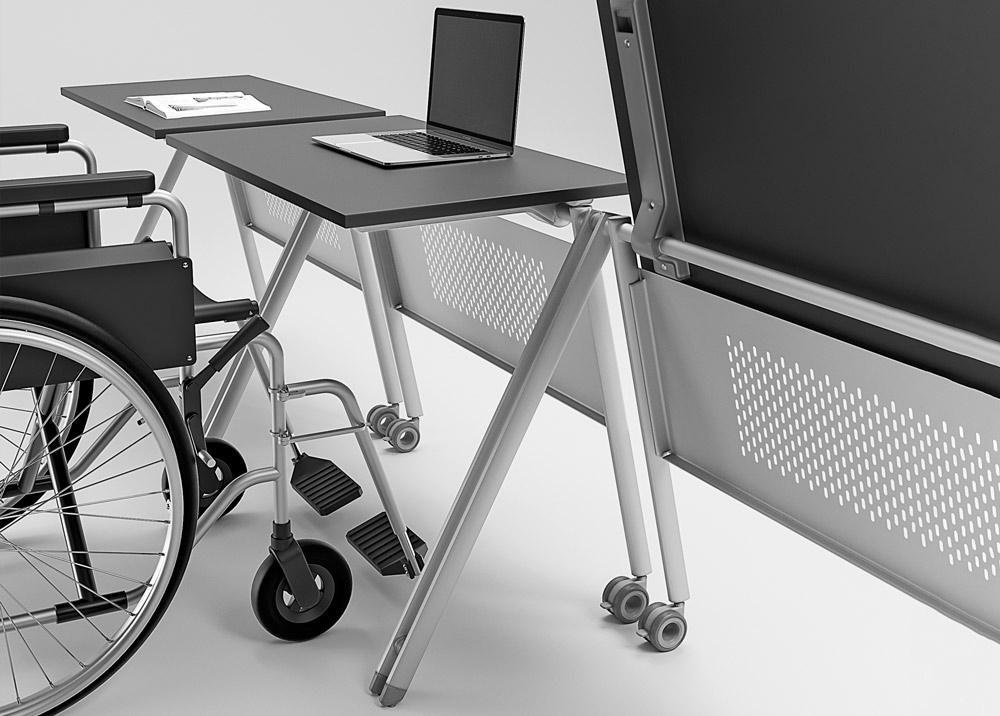 Technology for lecture hall seating
A series of innovative systems to respond to the new demanding technologies for lecture hall seating
Custom Solutions
We carry out projects with attention, expertise, and great professionalism.
We place at the centre of our mission the culture of customer satisfaction and we propose ourselves as a supplier of high-quality products and at the same time as a partner to rely on for complete assistance from the definition of the project to its realization.