Tables
Most of the environments in which we install chairs also require tables. This is why, thanks to our many years of experience in the sector, we are able to design, engineer and provide customers with tailor-made solutions. Discover all the types of tables that Aresline can offer!
Learn more...
Every conference room, classroom or training room, or multipurpose room is not equipped with specific tables that the customer requests from those who design and supply the seats and armchairs.
Types of Tables
The range of Aresline tables consists of:
Speakers' Tables and Customized Podiums
Thanks to our experience and our know-how, we are able to design tailor-made tables and podiums for speakers and lecturers perfectly integrated into the stage. They are equipped with all the necessary fittings for all the most sophisticated multimedia options.
Conference Tables with Integrated Seats
The T&T System (Return & Shift), a mechanism combined with a range of floor affixed armchairs which allow for freedom of movement and automatic return to the predefined position. The mechanism allows the seat to rotate 360°, to shift and to be adjusted in height. Considerable advantages are offered: the armchair is mobile while remaining fixed to the floor, it can be placed next to a conference desk, and at the same time the unoccupied armchairs always remain aligned, with escape routes always free.
For classrooms we offer a range of desks of various sizes and dimensions. They all comply with the UNI 4845 norm (which specifies the stability, resistance and durability requirements and test methods for professorships). They have a tubular steel structure, modesty panel on the front, and, when required, also on the side. Cable duct and top access ensure the integration of all room control options, and connection to the data and electrical network.
The tops are made with particle board panels and covered on both sides in laminate and lined with ABS edge. The finishes match those of the students' desks and seats.
For students we offer different solutions of single or double mobile tables, which can be folded down and hooked up with click systems, or with an innovative patented magnet system for an easy and infinite possibility of reconfiguration.
Tables and coffee tables for lounge areas
For the lounge and coffee break areas we propose the Liner line, a family of round and/or square tables, with a fixed and / or folding structure coordinated with the Aira family of seats.
Italian Quality
Our made-to-order tables are the result of our ingenuity and the ability to translate the customer's requests into a finished object. A highly qualified technical office and an all-Italian supply chain allow us to achieve high quality standards which are recognized worldwide by all of our customers.
All of our products are developed in the Aresline headquarters, located in the province of Vicenza, and our supply chain resides entirely in the Venice Manufacturing District.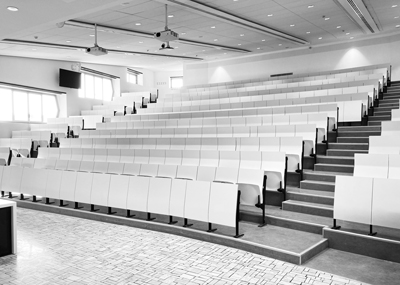 Lecture Hall
For each classroom we design, we pay special attention to both the ergonomics and functionality, without neglecting the design and configurability of the room.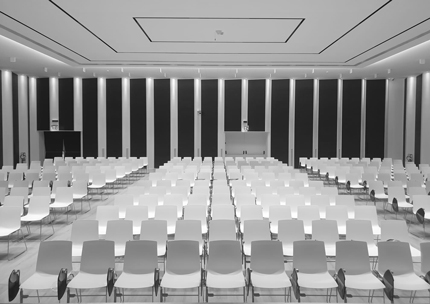 Multipurpose Rooms with Chairs
The seats for multipurpose rooms that generate space and make spaces reconfigurable are our challenge.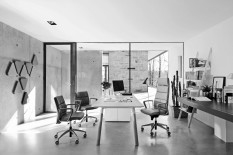 Workplaces
For over thirty years we have specialized in the production of office chairs that we design and manufacture entirely in Italy.
Custom Solutions
We carry out projects with attention, expertise, and great professionalism.
We place at the centre of our mission the culture of customer satisfaction and we propose ourselves as a supplier of high-quality products and at the same time as a partner to rely on for complete assistance from the definition of the project to its realization.