Zero7
An essential, harmonious balance of function and ergonomics, perfect for the modern workplace.
Precise, refined detailing, chromatic coordination between the structure, the armrests, and the spokes, and comfortable padding all come together to make Zero7 the ideal solution for all kinds of workspaces that aim for top-quality comfort along with top-class design.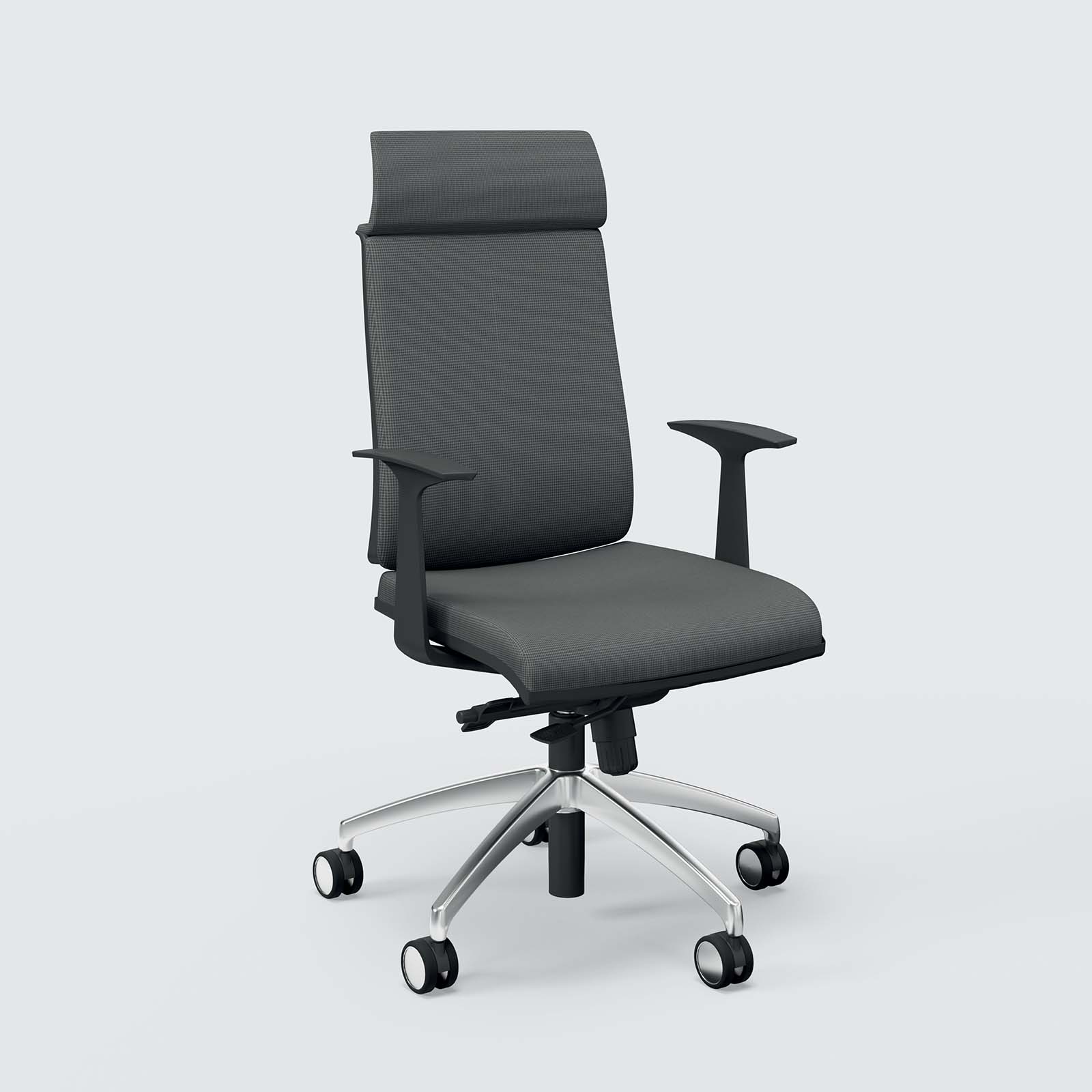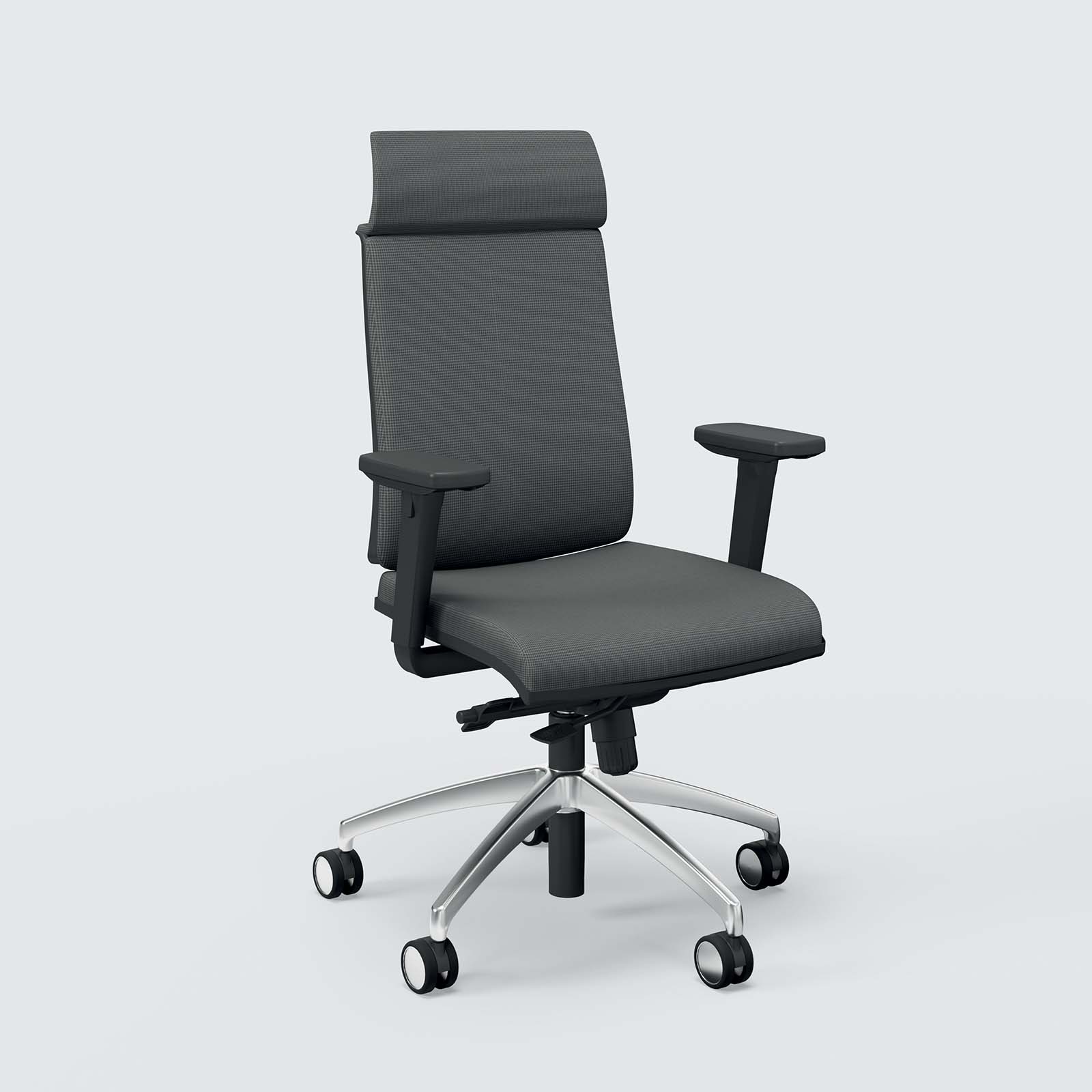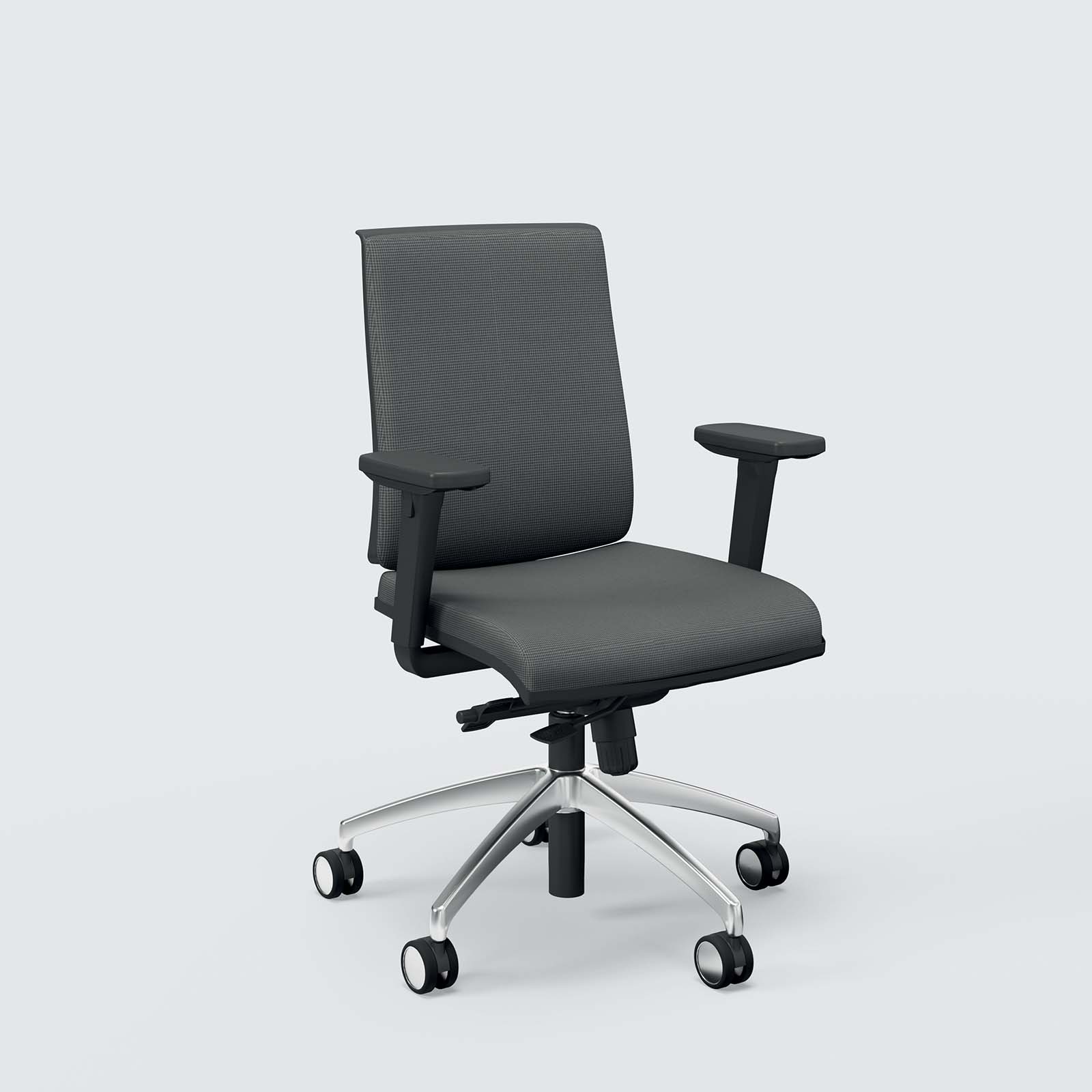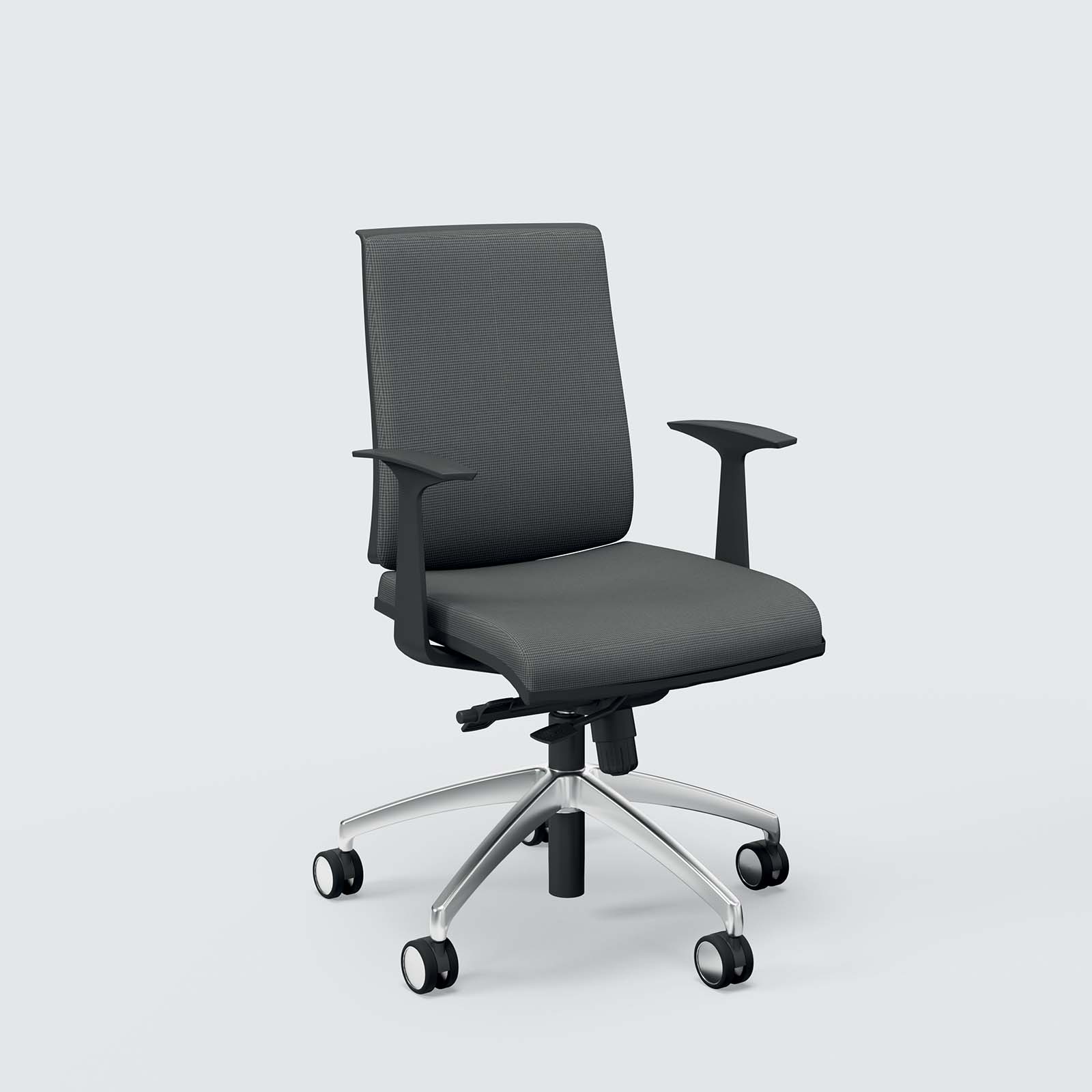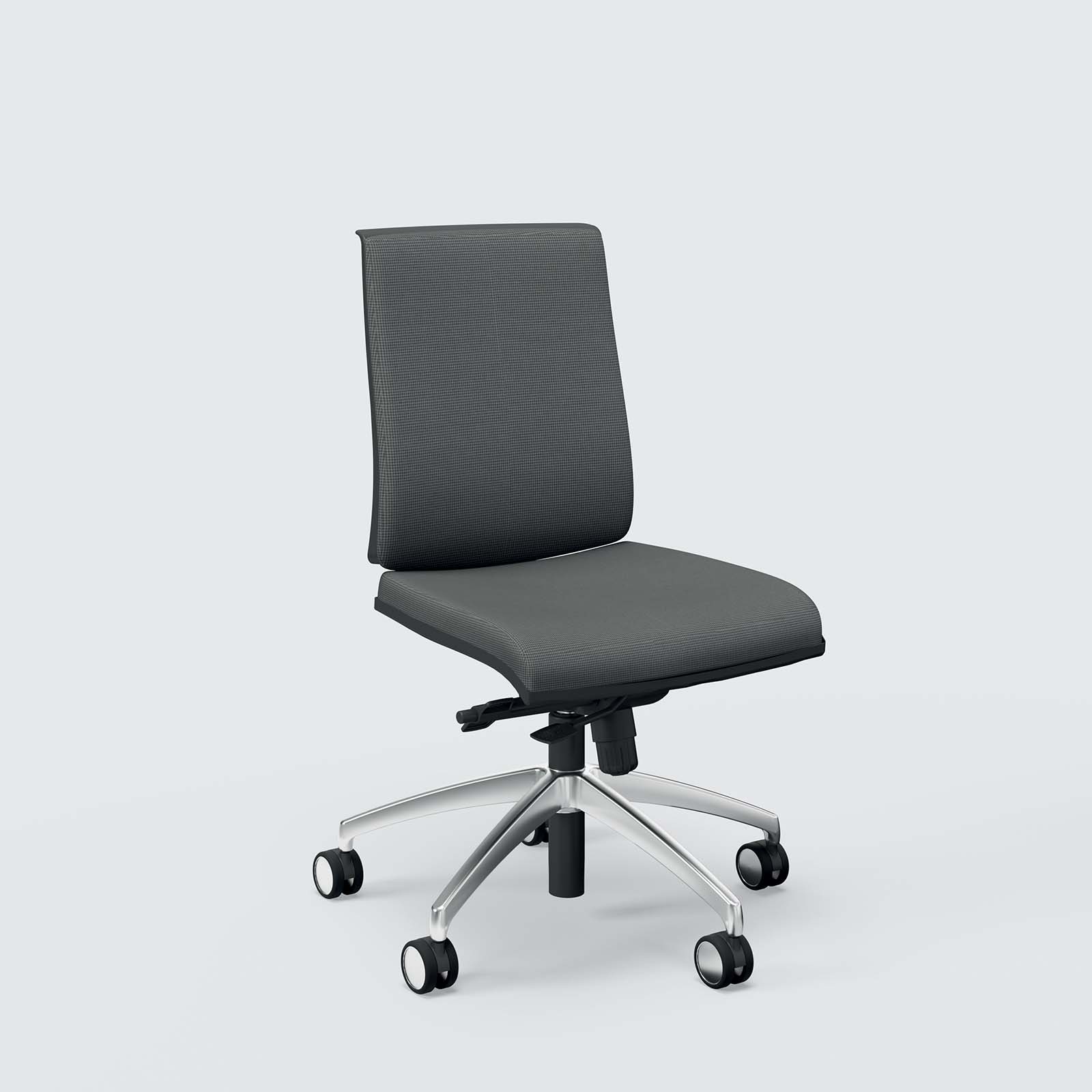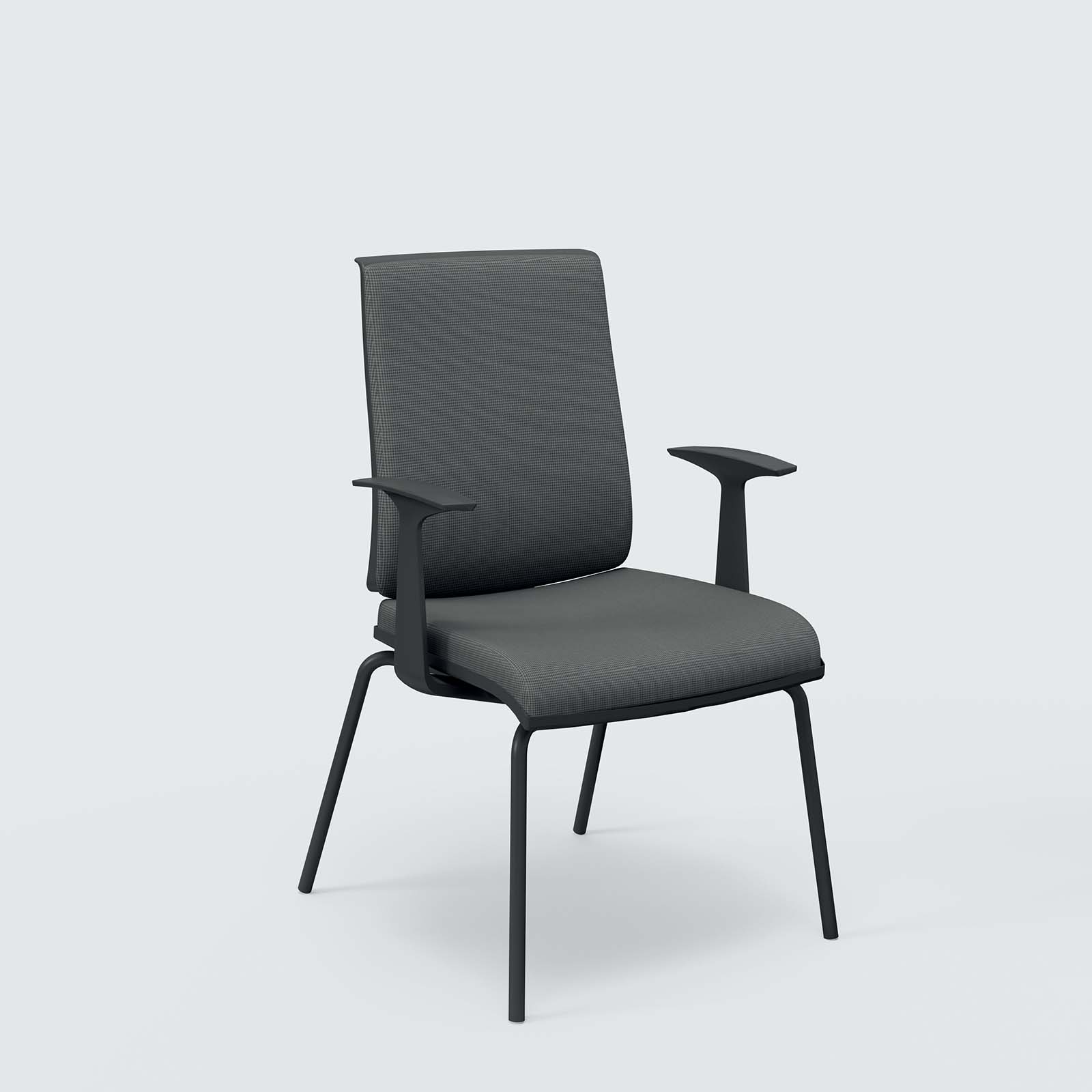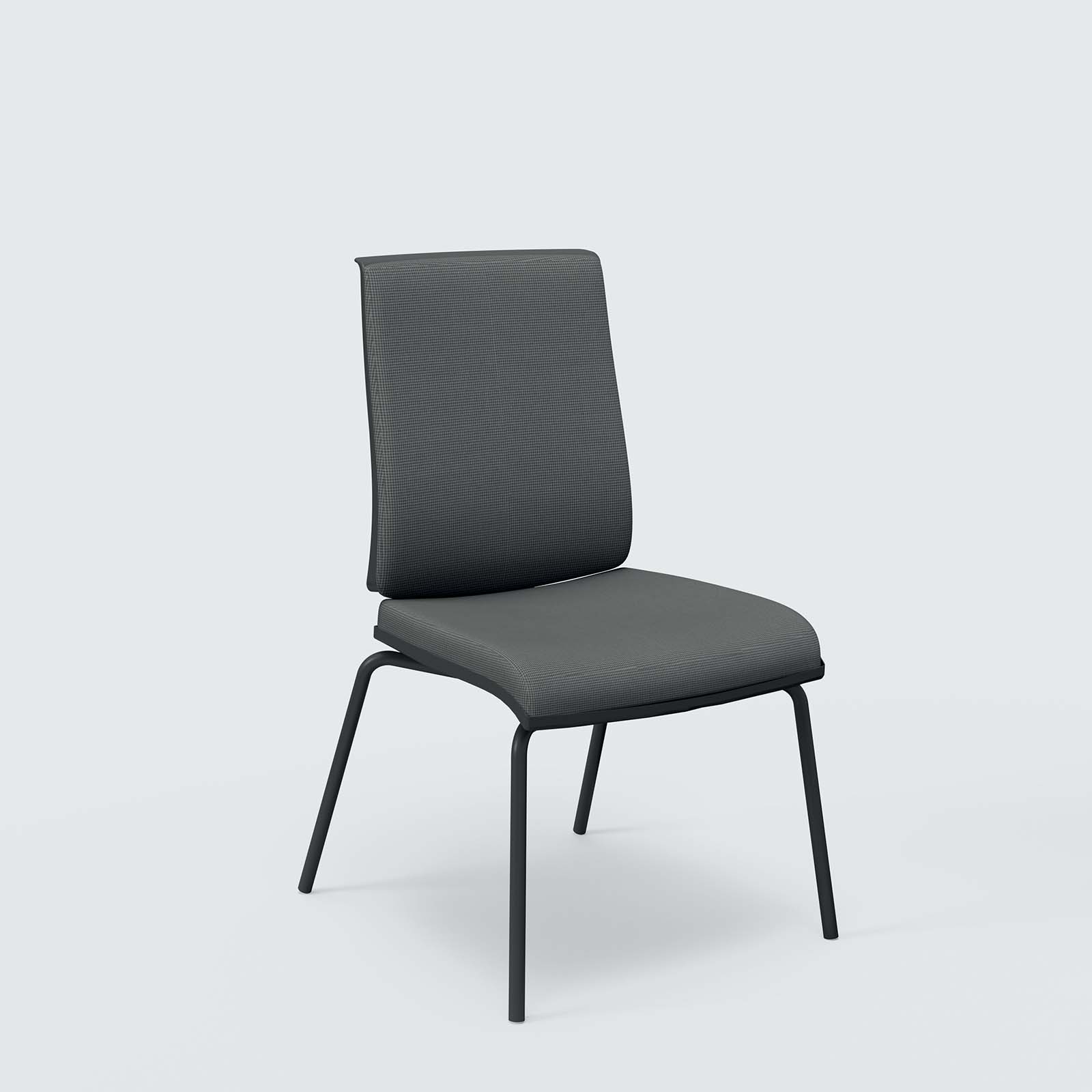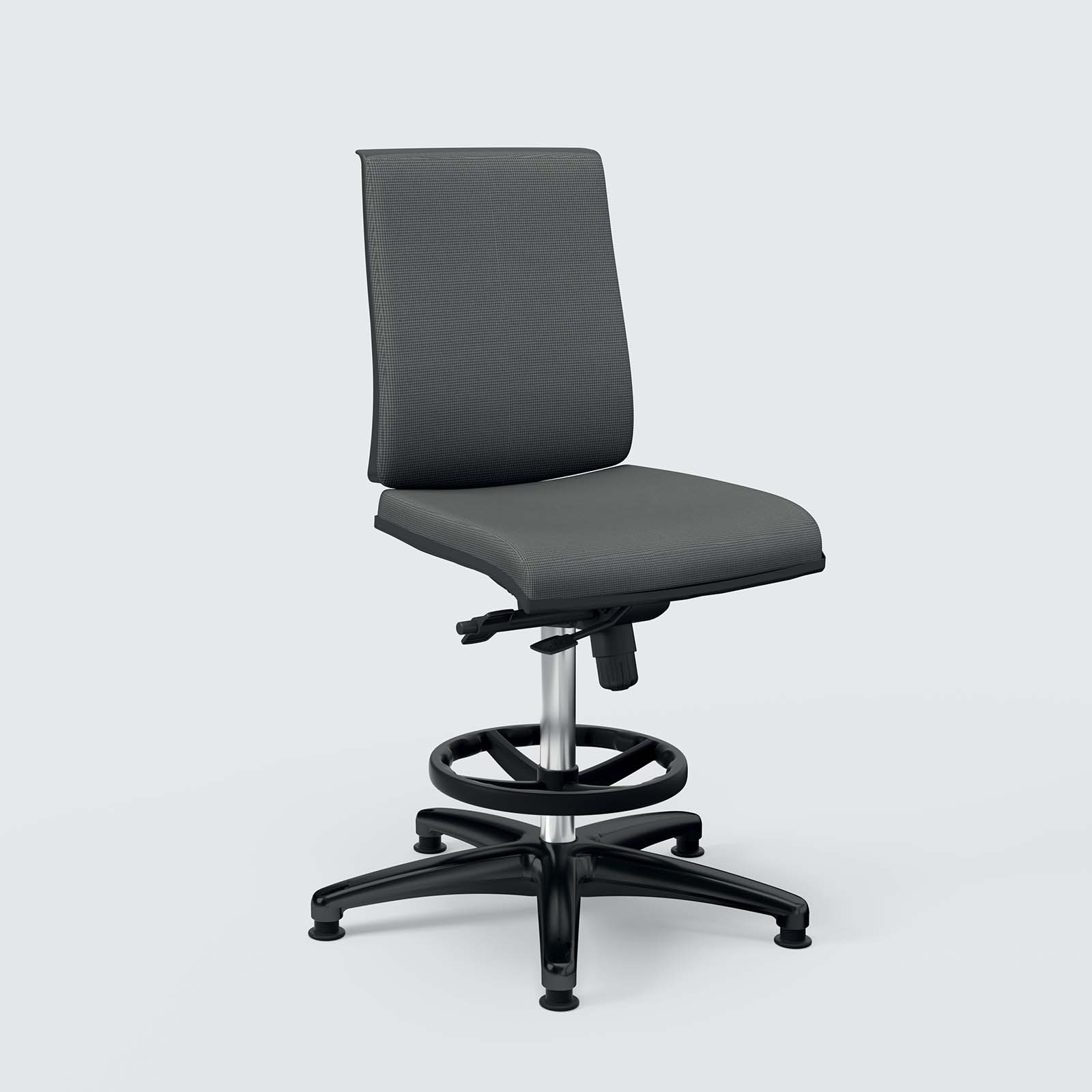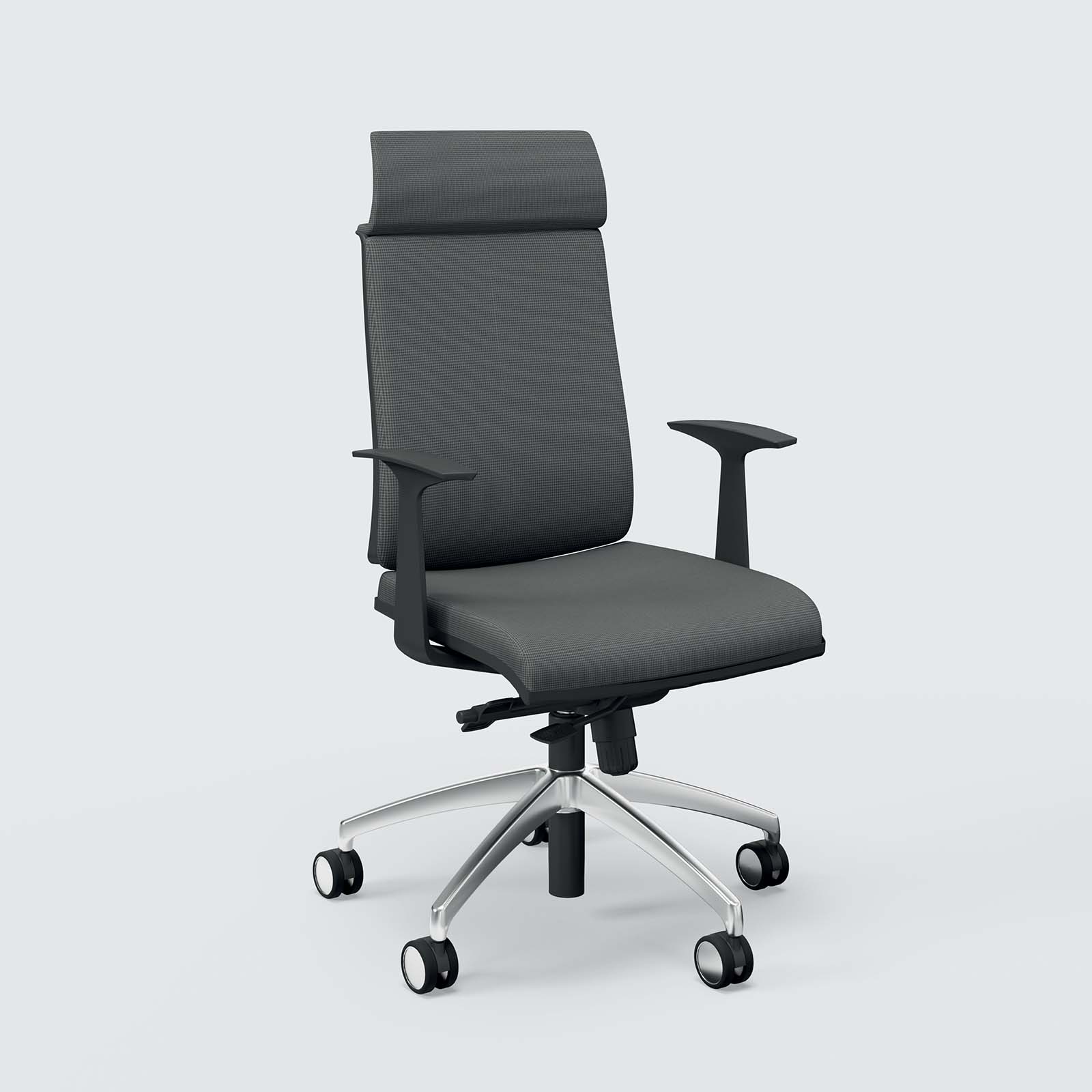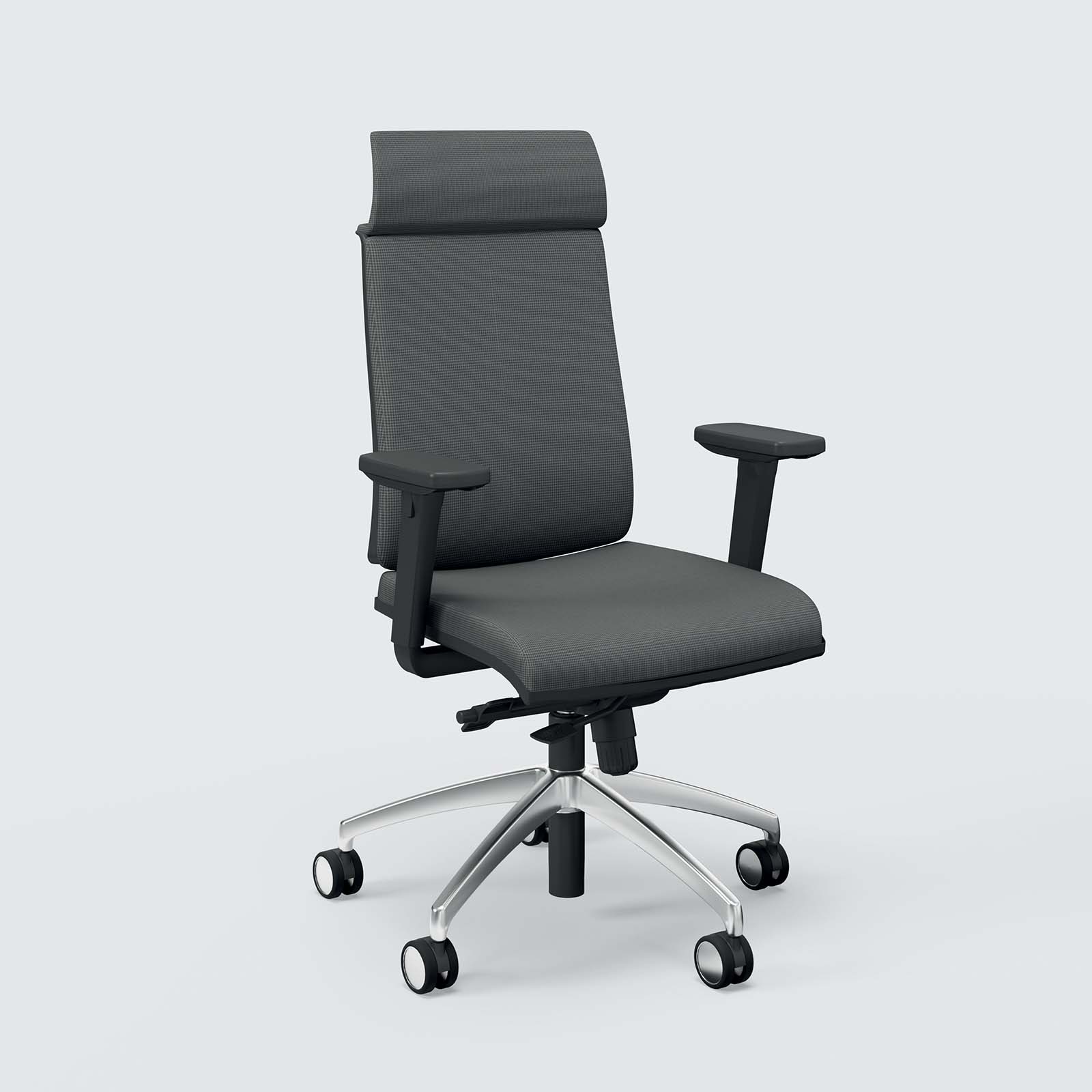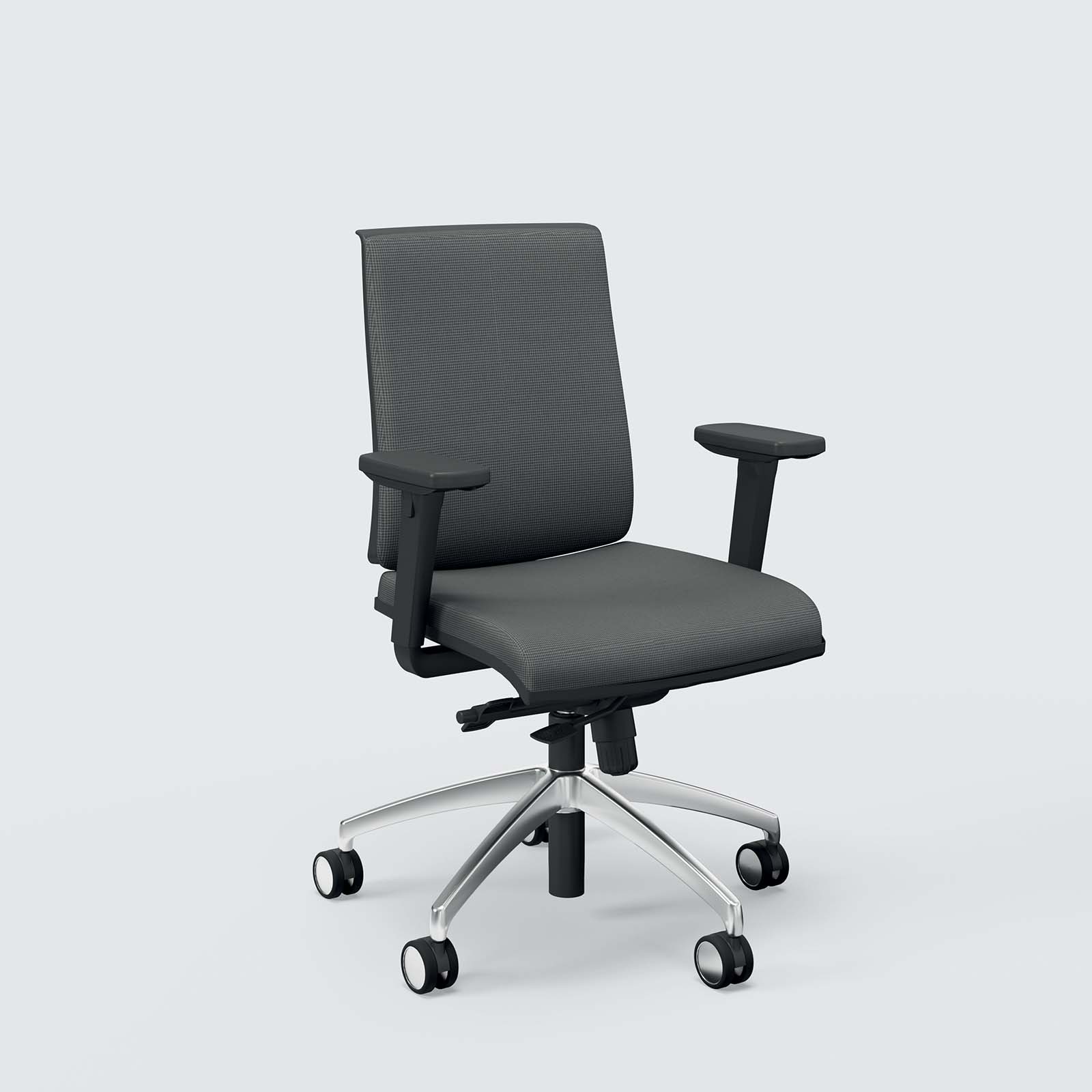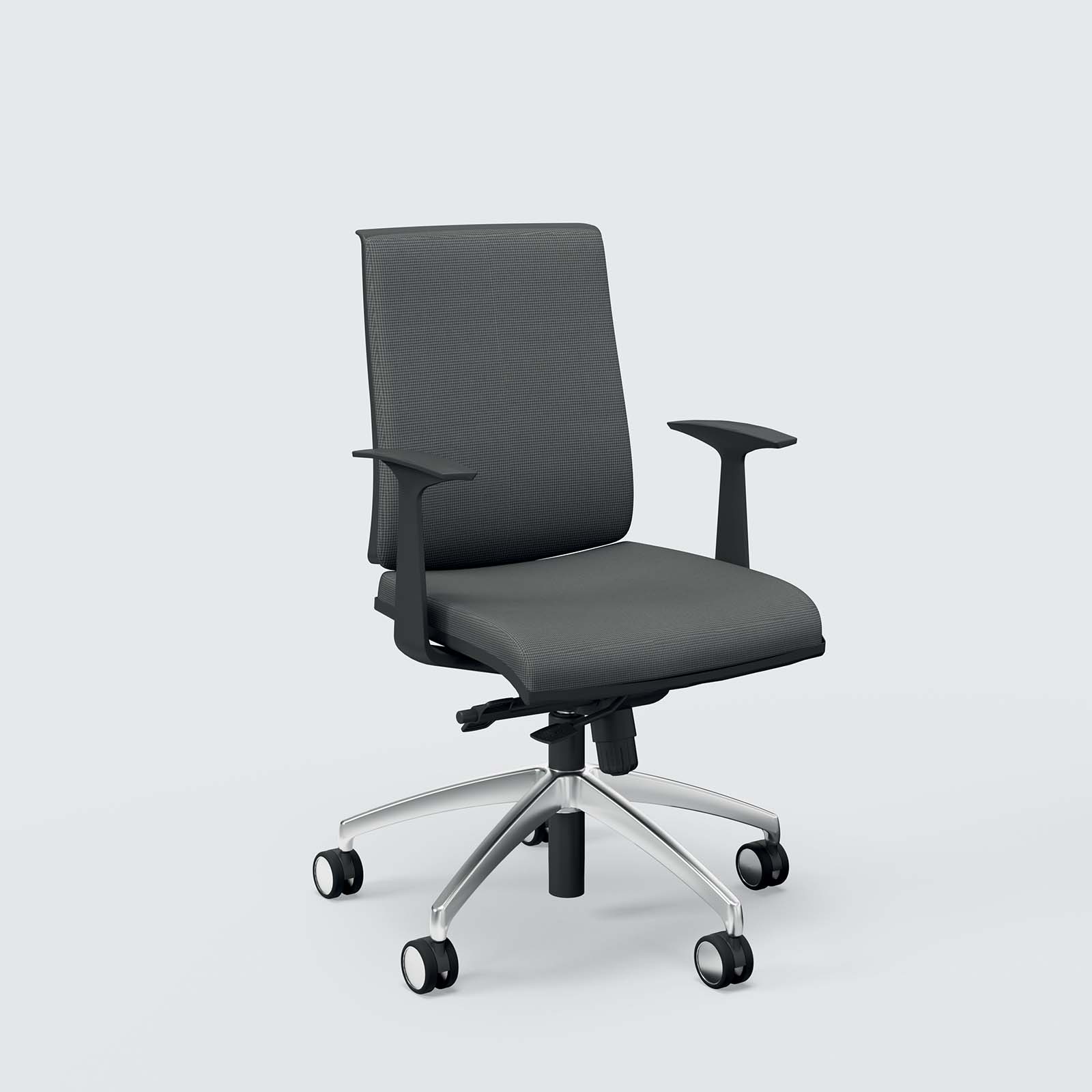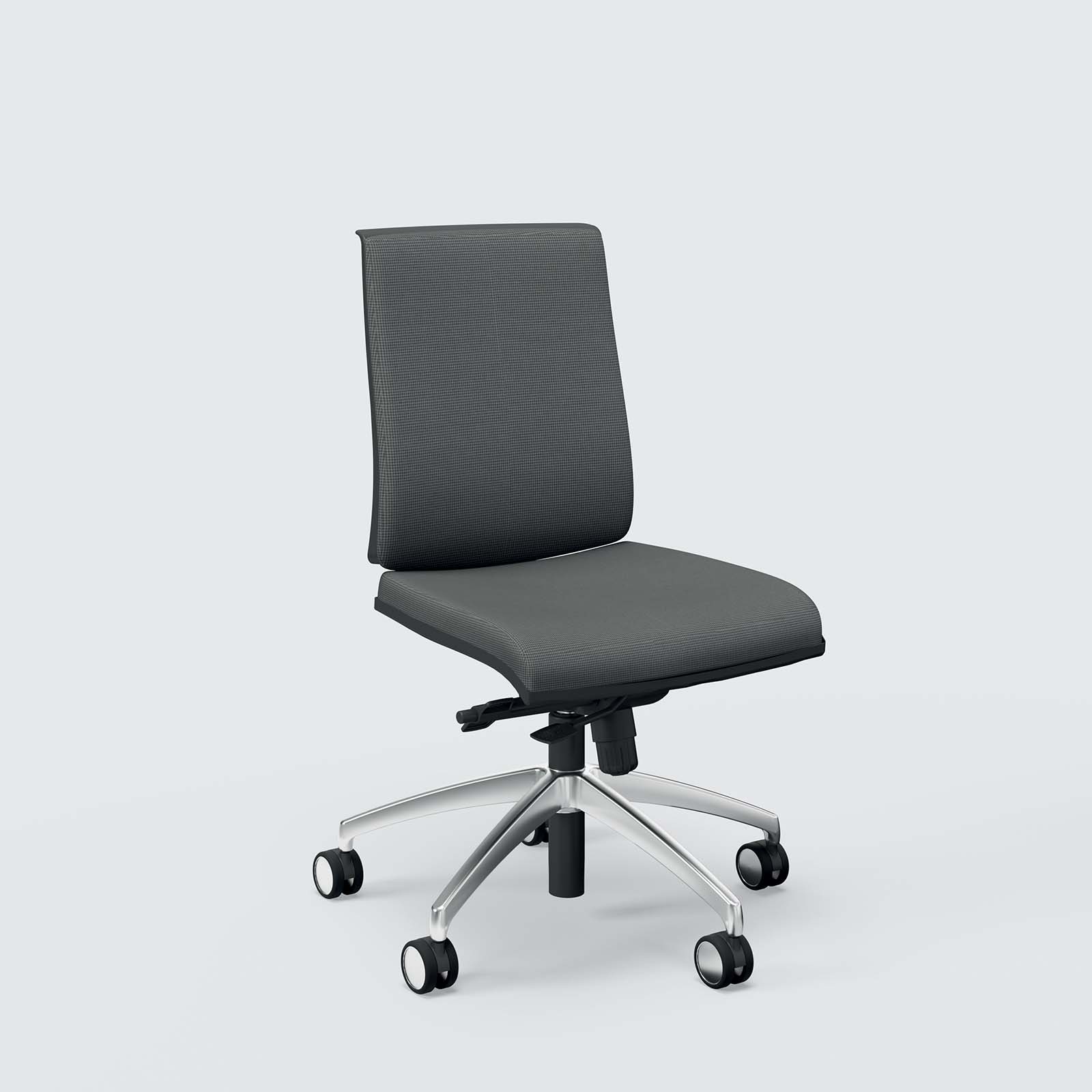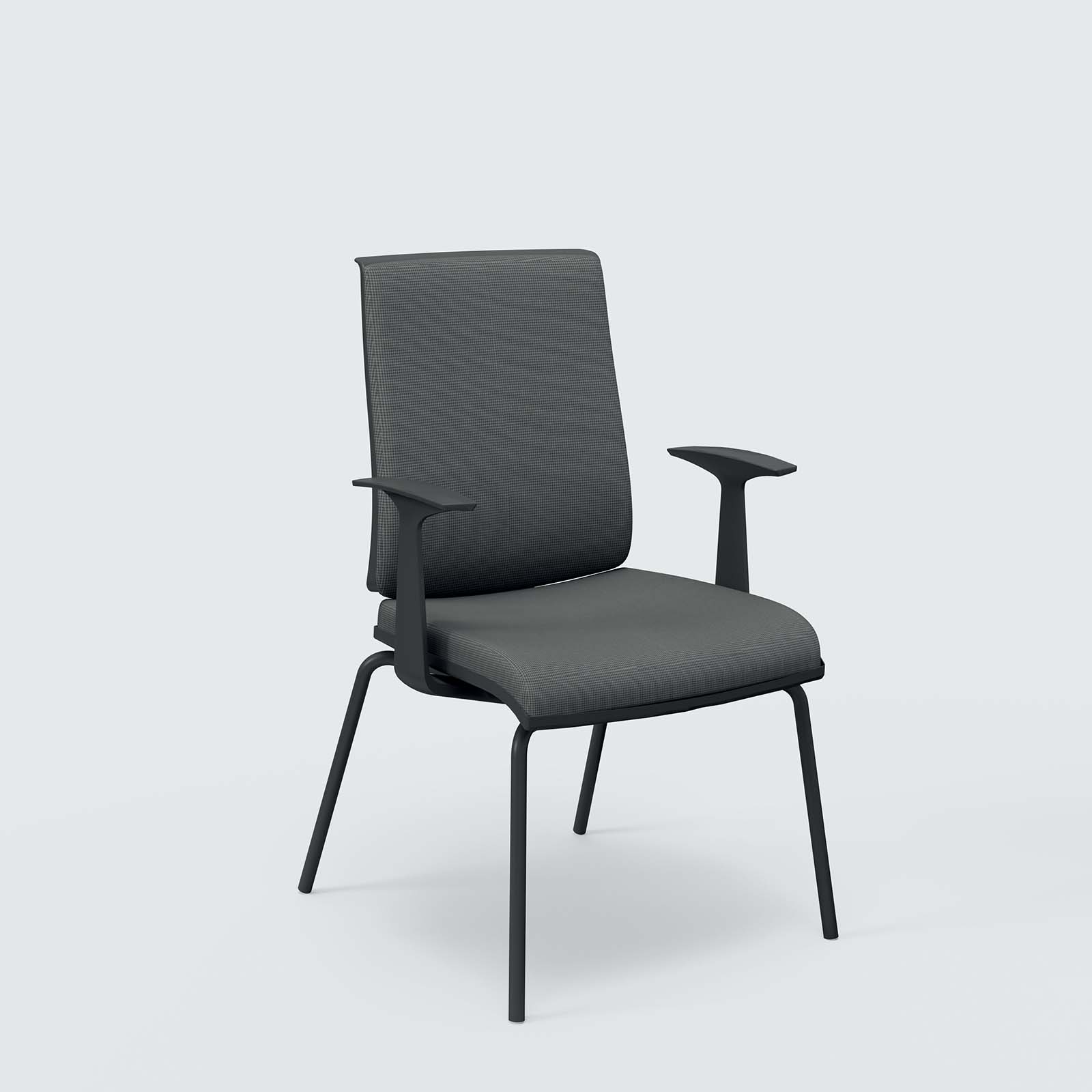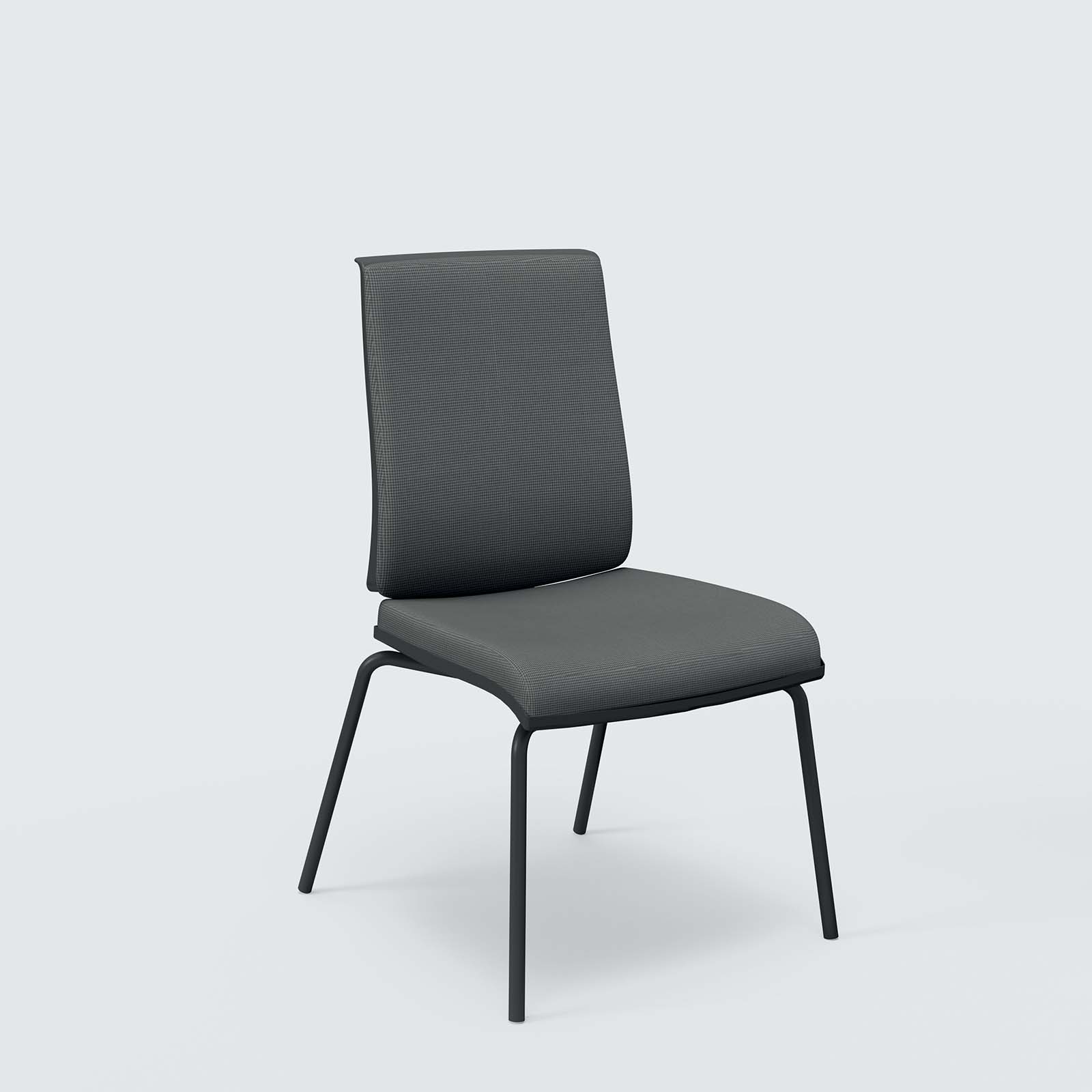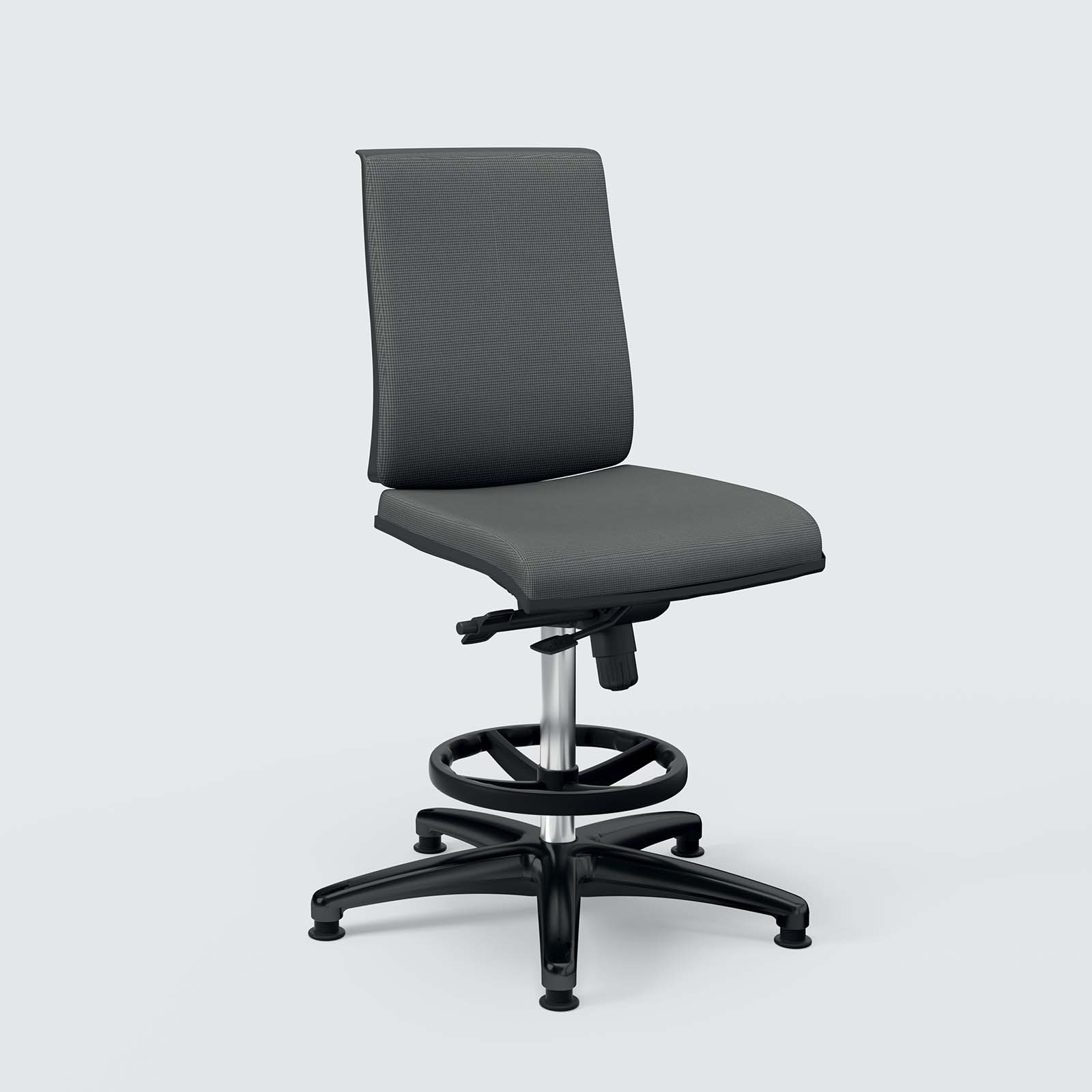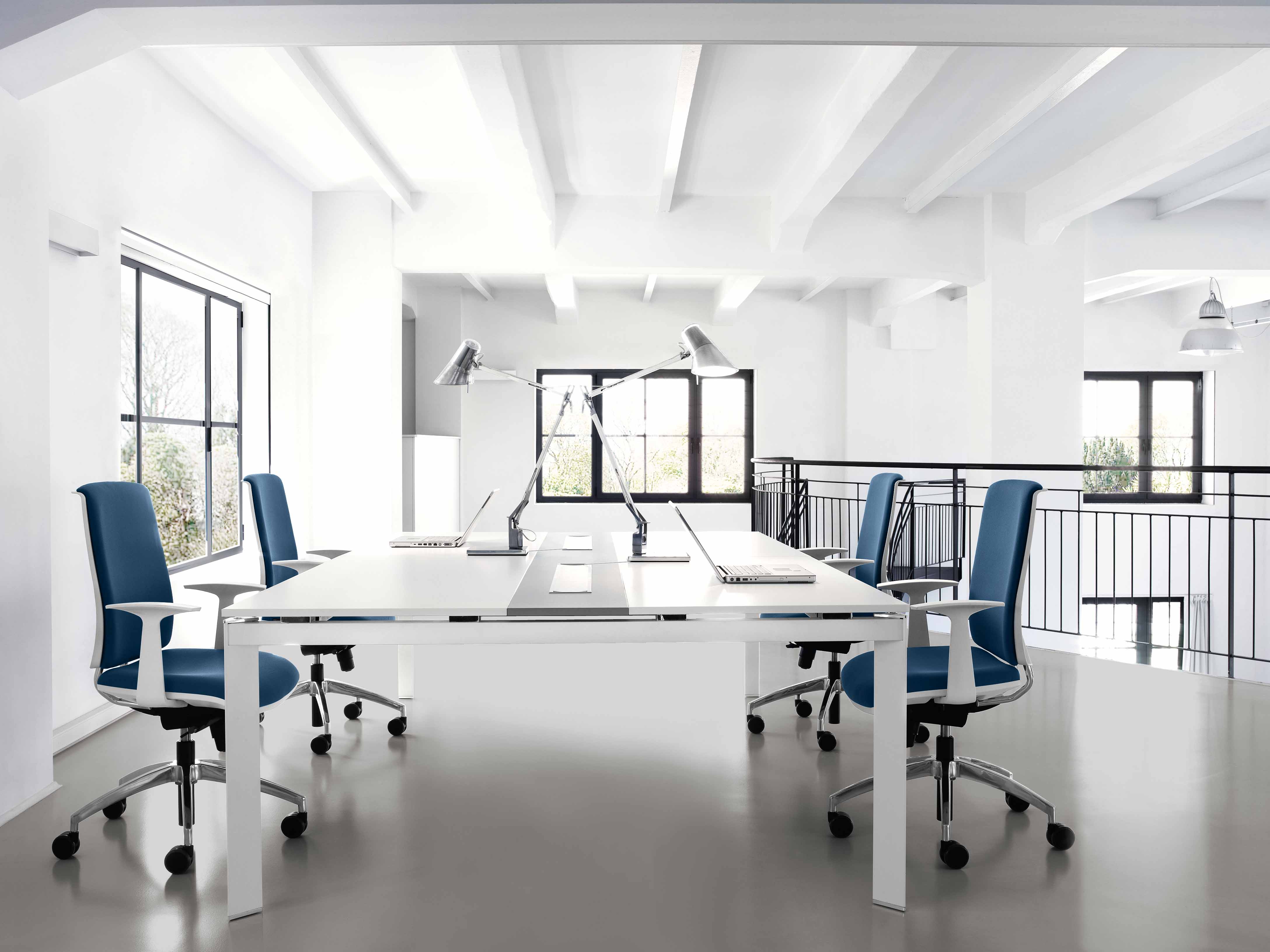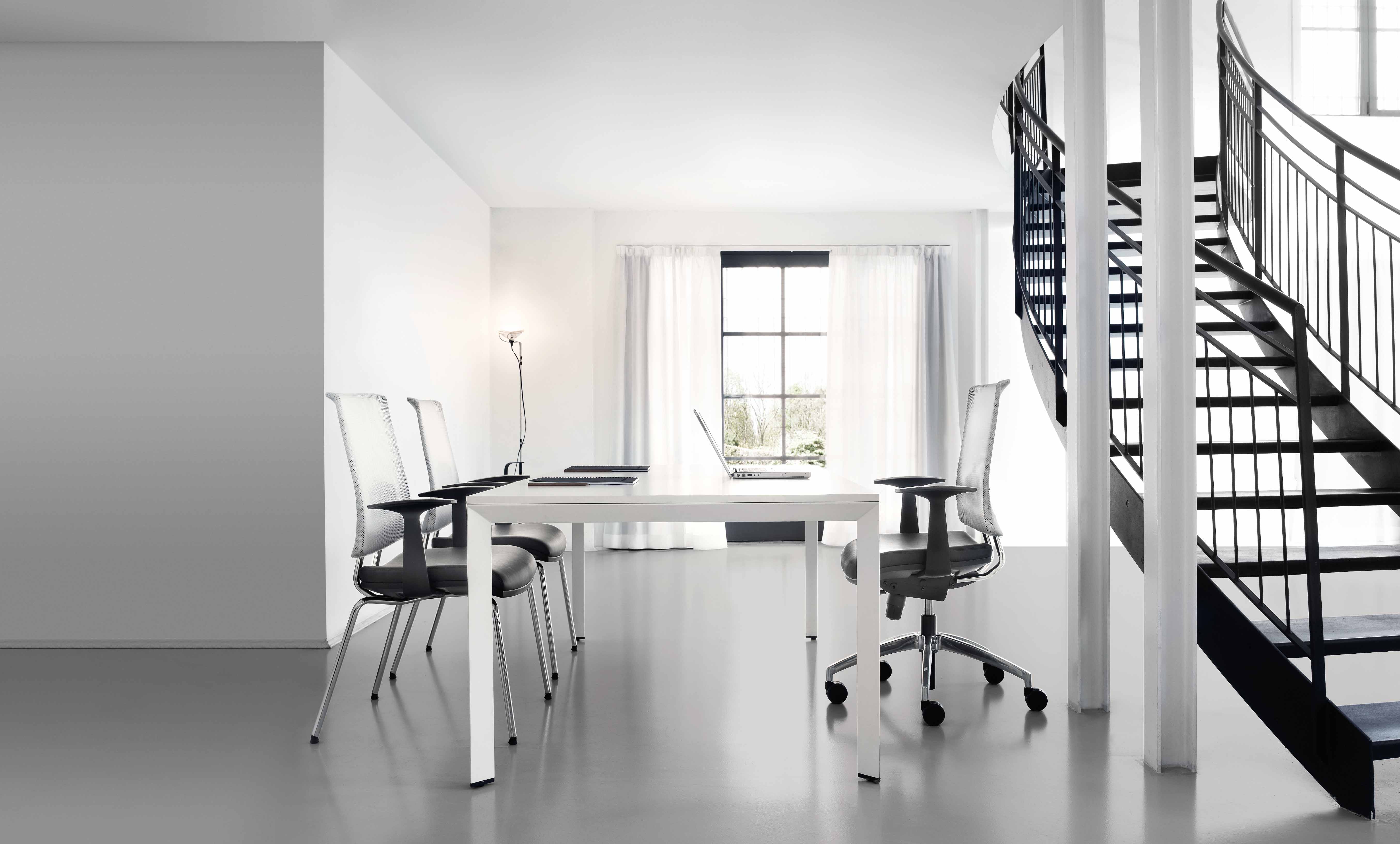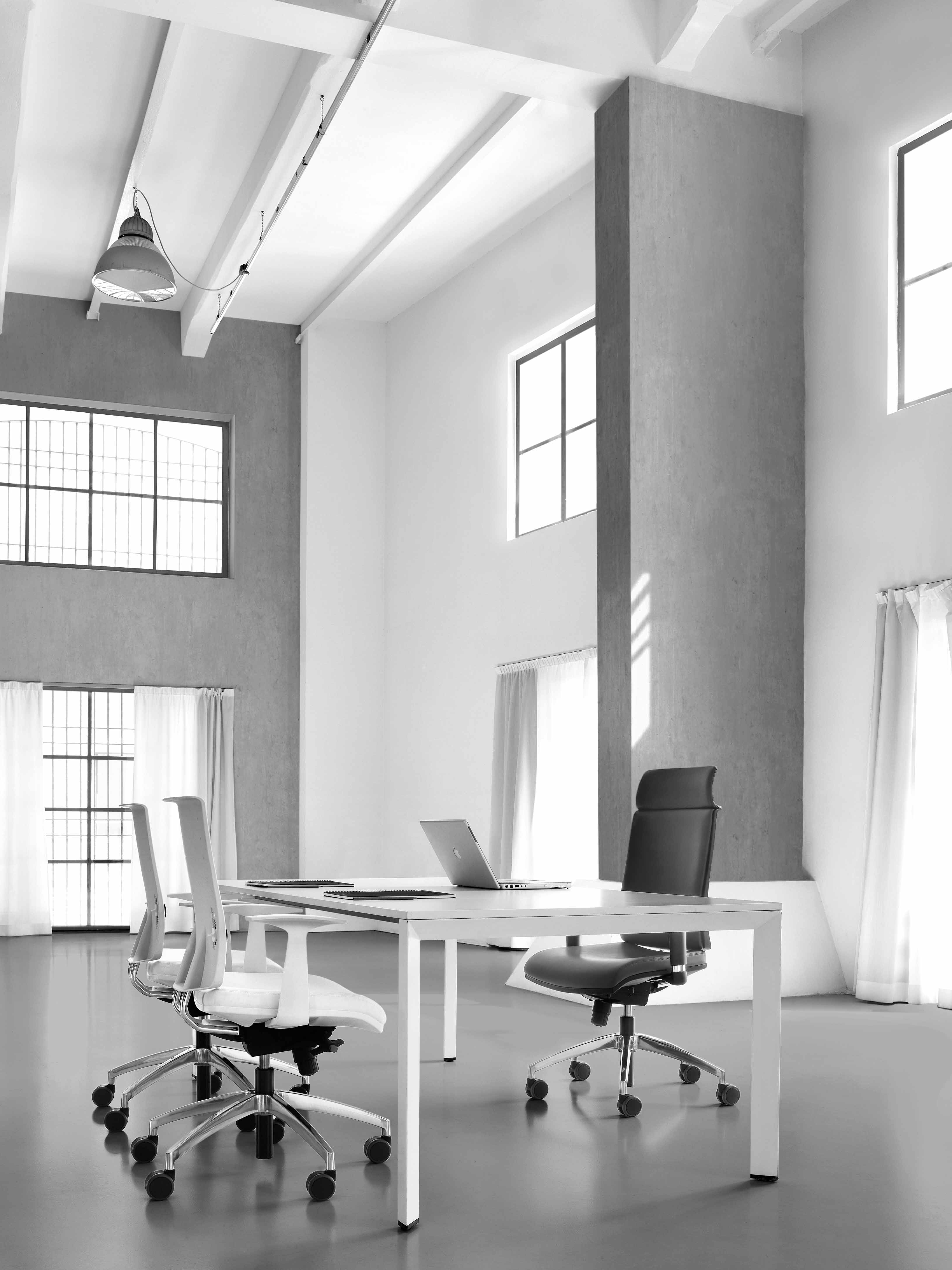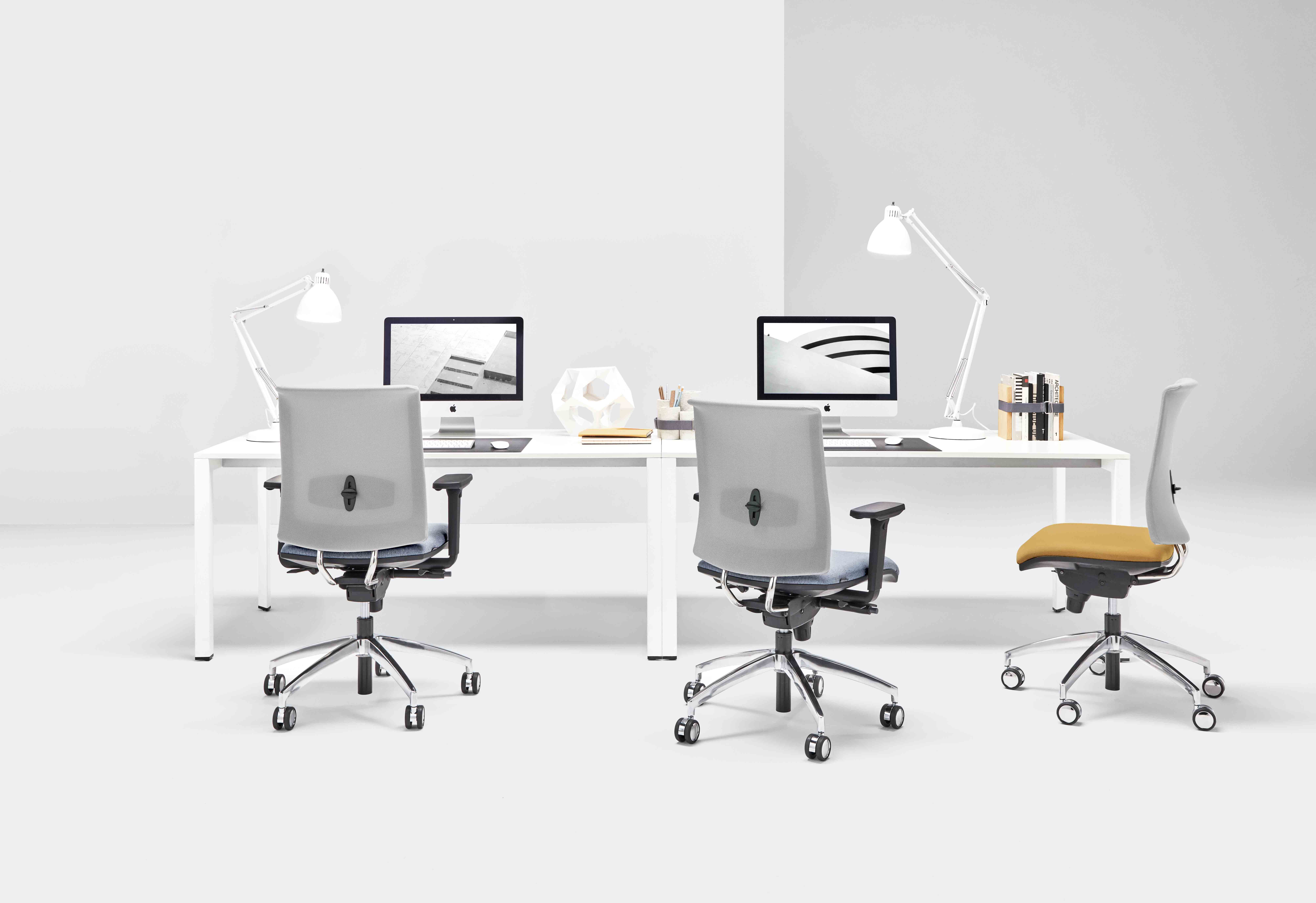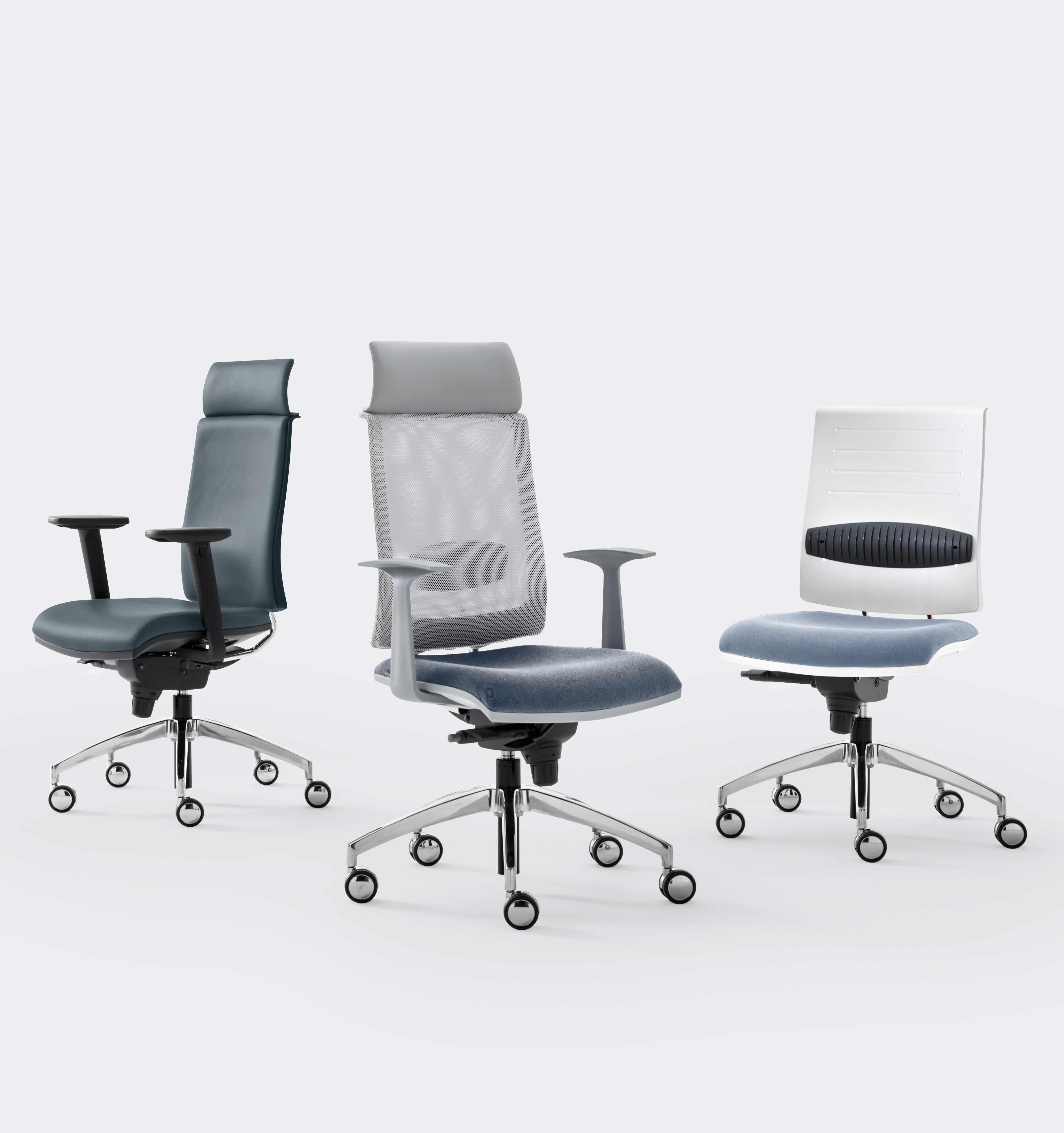 Zero7
backrest types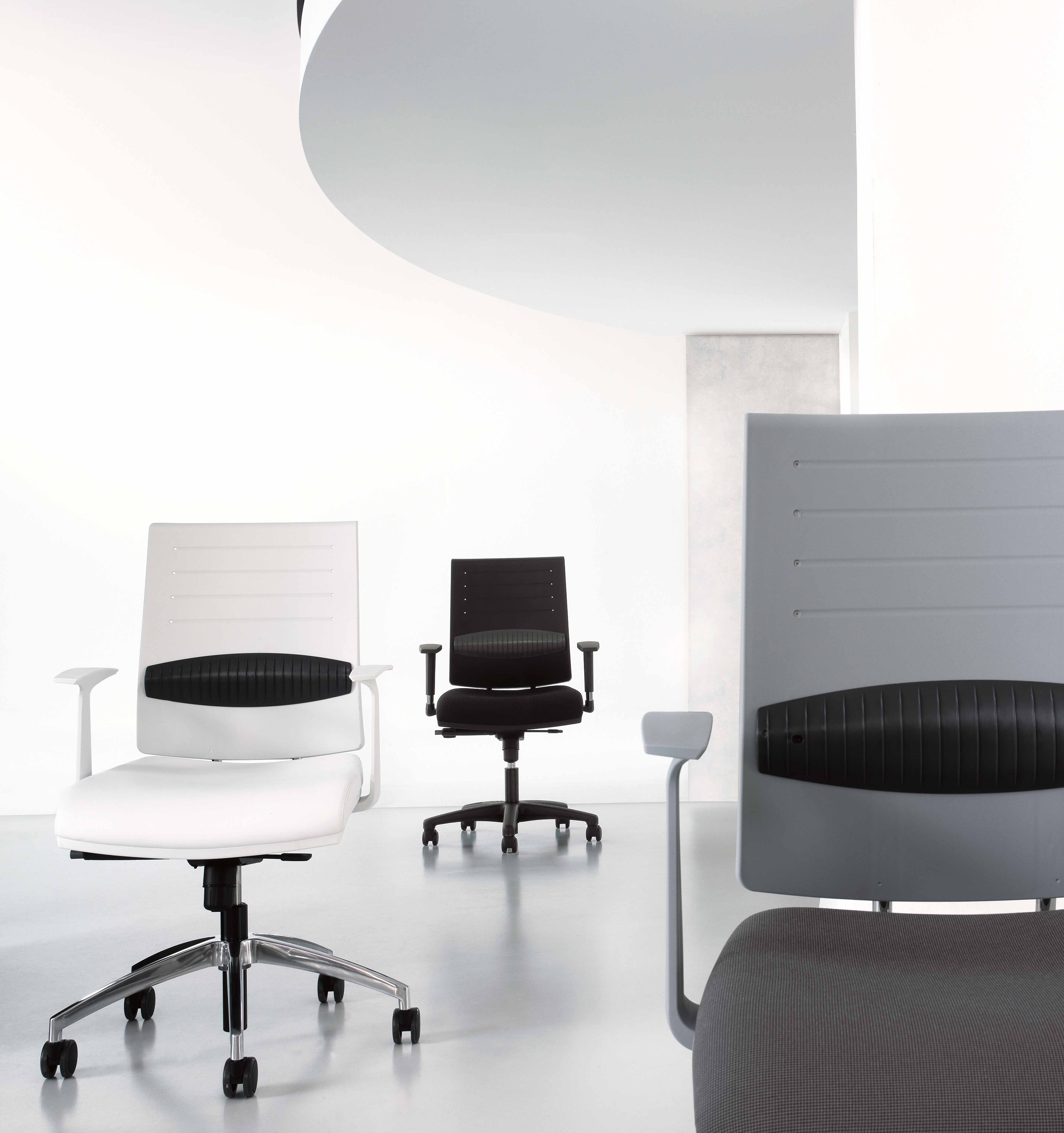 Zero7
Zero7 white, gray, black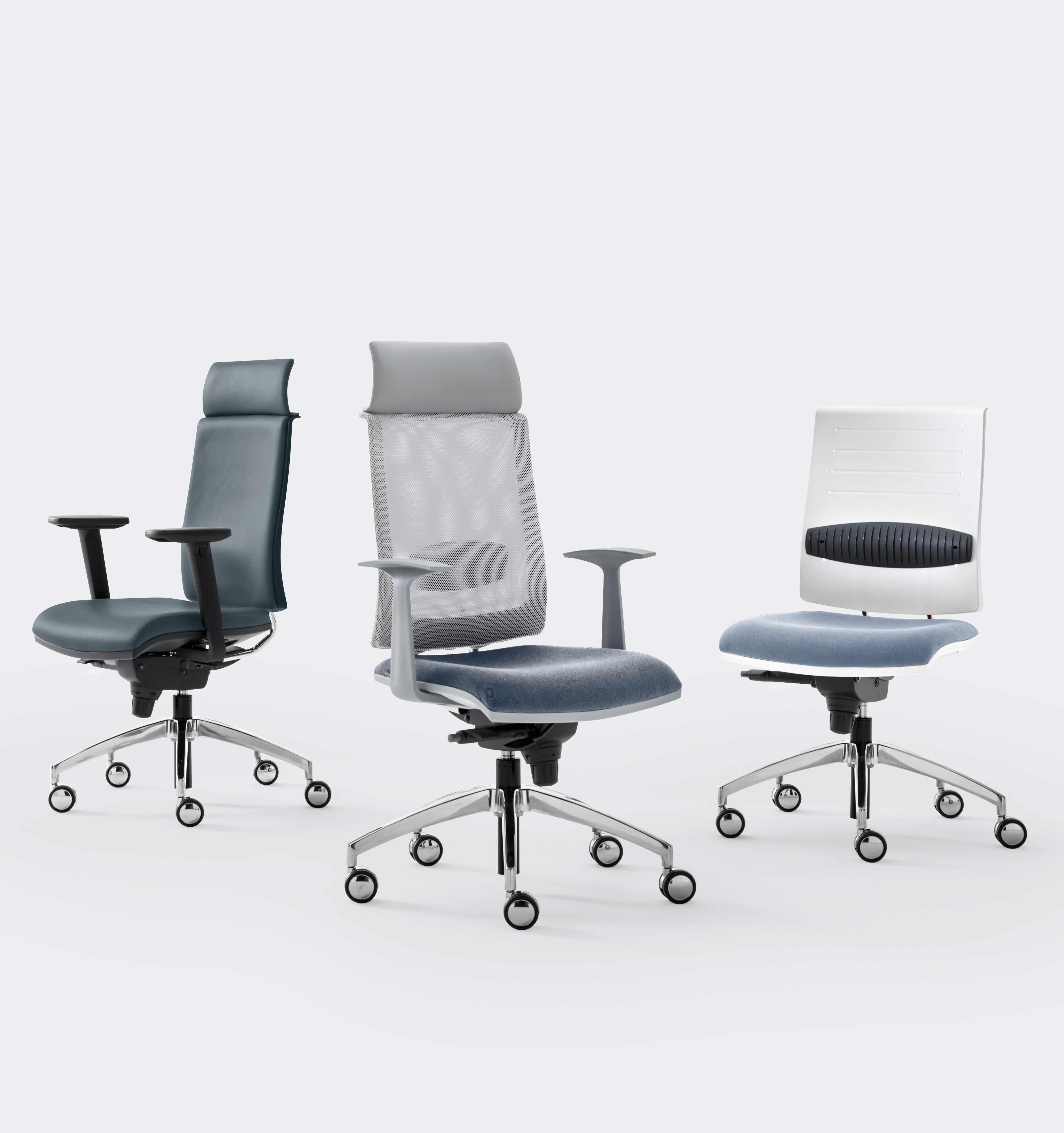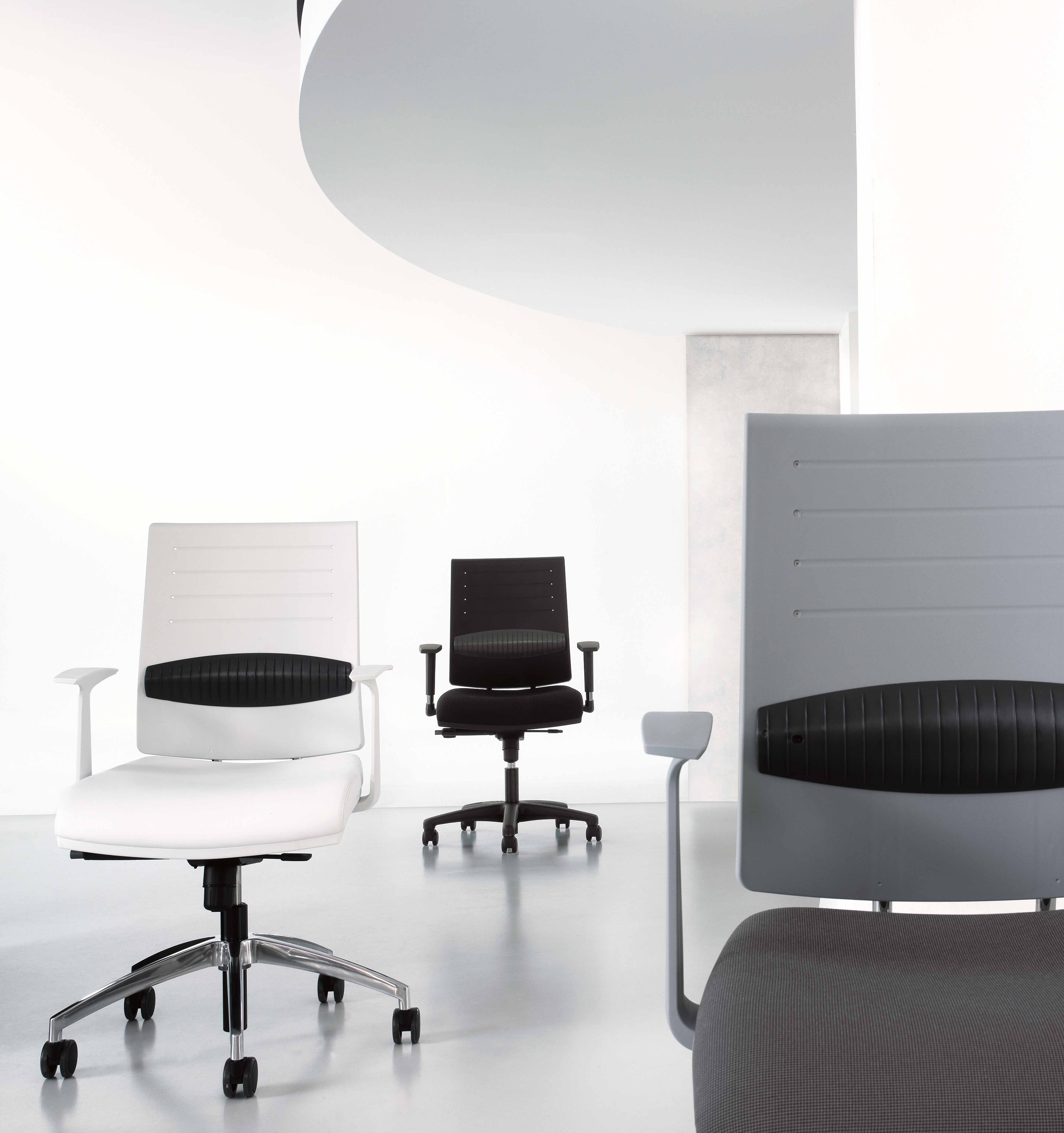 3 types of backrest

: upholstered, mesh, and exposed polypropylene.

Polypropylene (for backrest, seat

and fixed armrests) is available in 3 colours:

Zero7 black

,

Zero7 gray

and

Zero7 white

(black, gray or white)

–Polo mesh backrest

in 5 colours

Fixed T armrests

or

adjustable 4D armrests

(adjustable in height, width, depth and rotation)

Seat padding with micro-springs, on request.
Imbottitura del sedile con micromolle, su richiesta.

Adjustable lumbar support

.

Seat height adjustable

by gas pump.

Synchronous multiblock motion

with swing adjustment and anti-return safety system.

Seat angle adjustment in 3 positions, on request.

Seat depth adjustment, on request.

1IM-class

fire reaction.

7-year Warranty.
BaccoliniDesign
Giovanni Baccolini has been working with Aresline on the creation of seating for workplaces and collective spaces since 1996.
Materials
Seat in beech plywood; shell in dent- and scratch-resistant black polypropylene, padded with contoured, self-extinguishing, flexible polyurethane.
Exposed backrest in black, grey or white polypropylene. Lumbar support in ABS covered with soft black polyurethane.
Backrest in black, grey or white polypropylene with panel padded in contoured, self-extinguishing, flexible polyurethane. Lumbar support in polypropylene.
Backrest consisting of black nylon frame covered with polyester mesh. Lumbar support in blown black polyethylene.
Basic types
Five-spoke base with wheels or feet. The base is in black or grey fibreglassreinforced nylon, or in polished aluminium. The dual-wheel, self-braking castors are made of nylon for soft floors, or with a soft polyurethane tread for hard floors. The fixed glides are in reinforced nylon.
Fixed base with four legs in tubular steel varnished black or chrome
Mechanisms
All models, except for fixed-base versions
Height adjustment of the seat via a gas pump.
Height adjustment of the lumbar support. (photo 6)
Models with a swivelling seat can be equipped with multiblock synchron movement, multiblock synchron movement with sliding seat, multiblock synchron movement with sliding seat and forward seat-tilt adjustment, all with multi-position locking, oscillation adjustment and anti-shock safety system.
Optional accessories
Polypropylene headrest upholstered and padded with self-extinguishing flexible polyurethane.
Fixed armrests in black, grey or white polypropylene, or adjustable 4D armrests with a black or grey nylon structure and comfortable "soft touch" elastomer cover. (photo 1–4)
Seat cushion with stitching.
Seat cushion with integrated micro-springs (only with seams). (photo 5)
Height-adjustable footrest in reinforced nylon.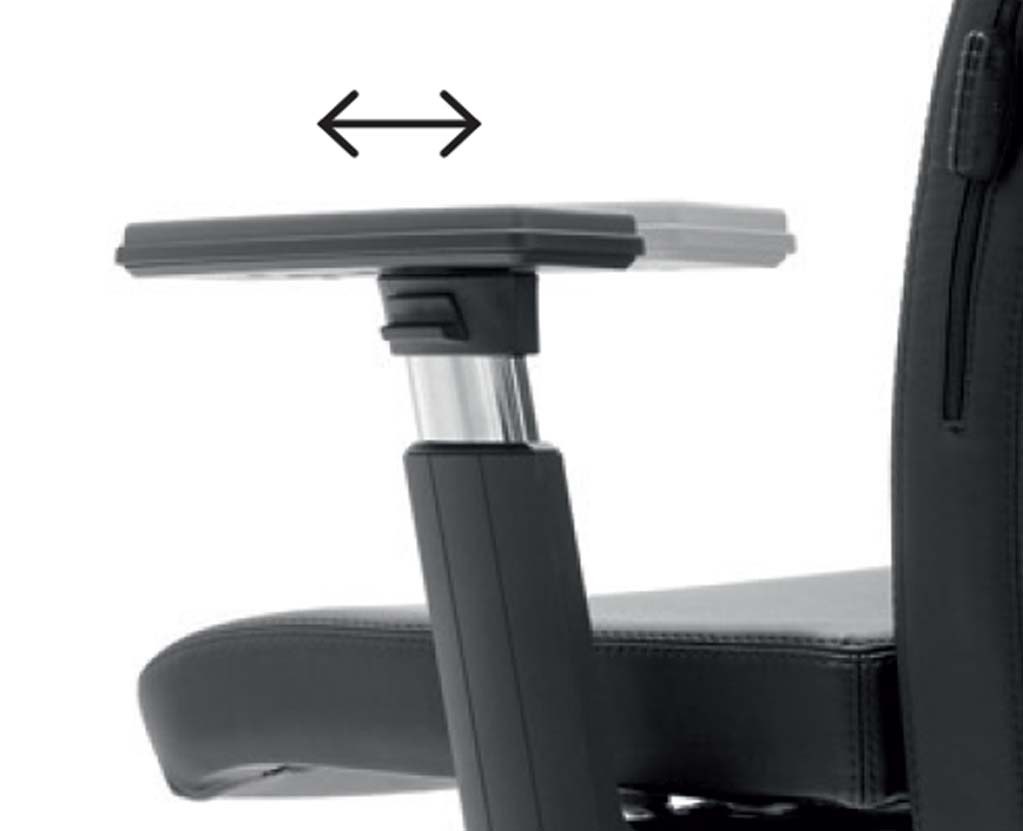 1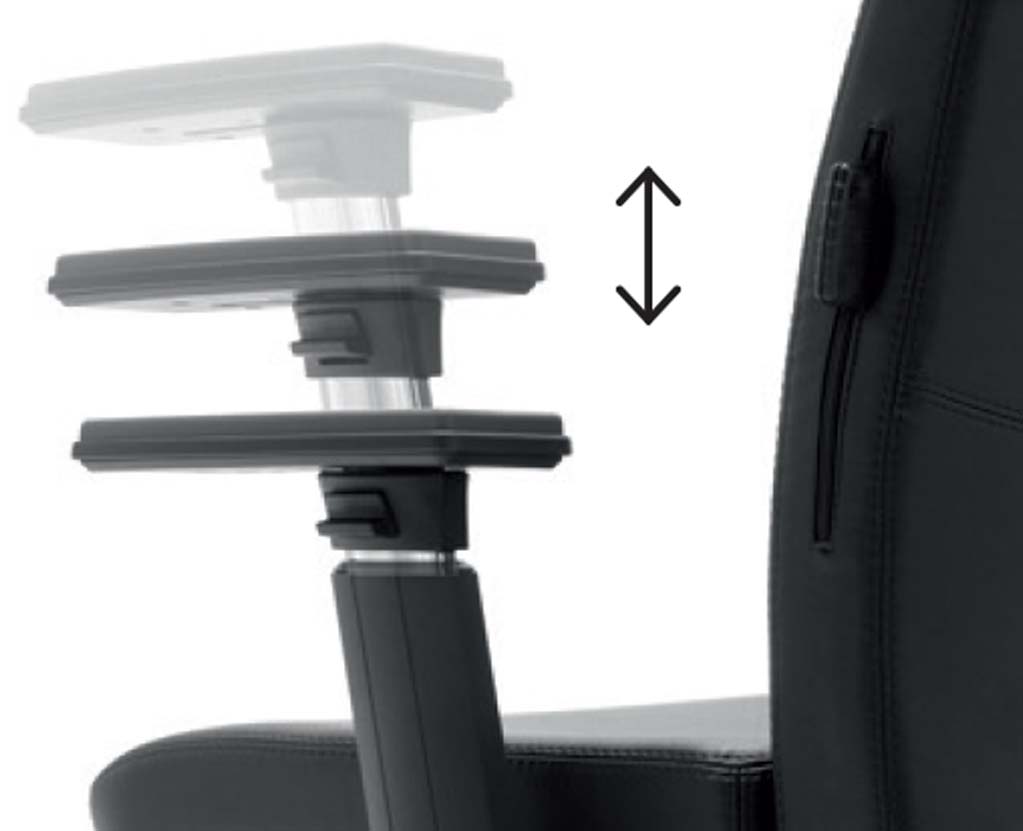 2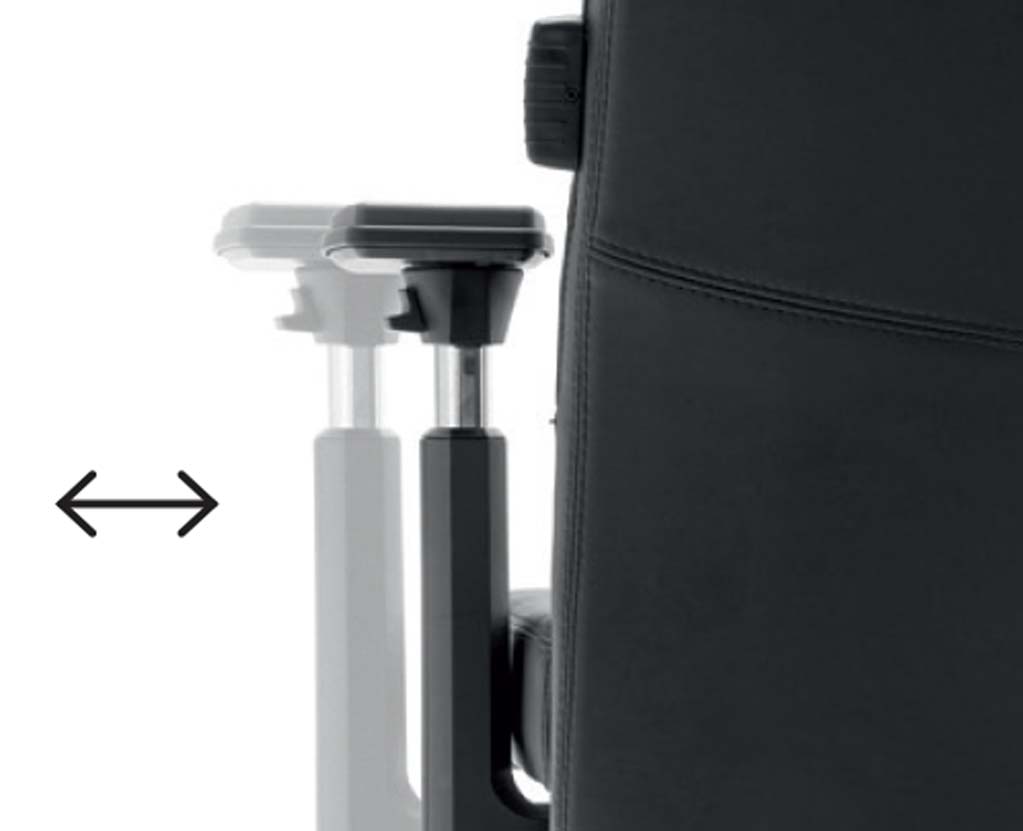 3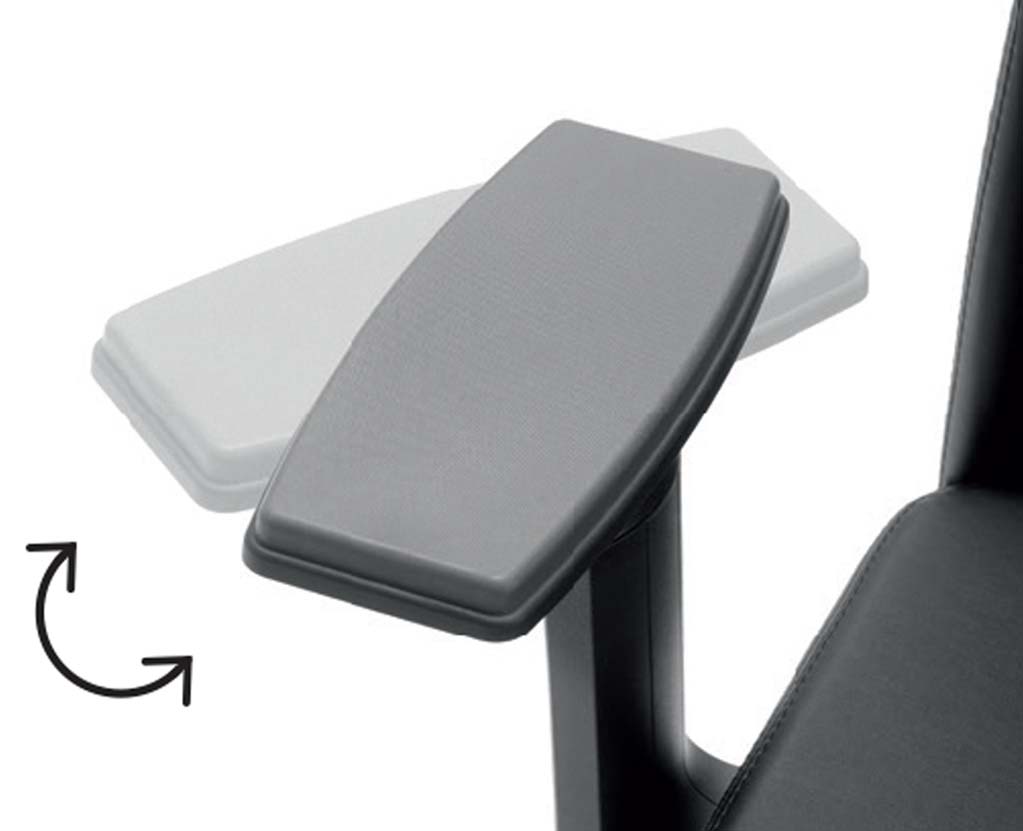 4
5
Models
measurements in centimetres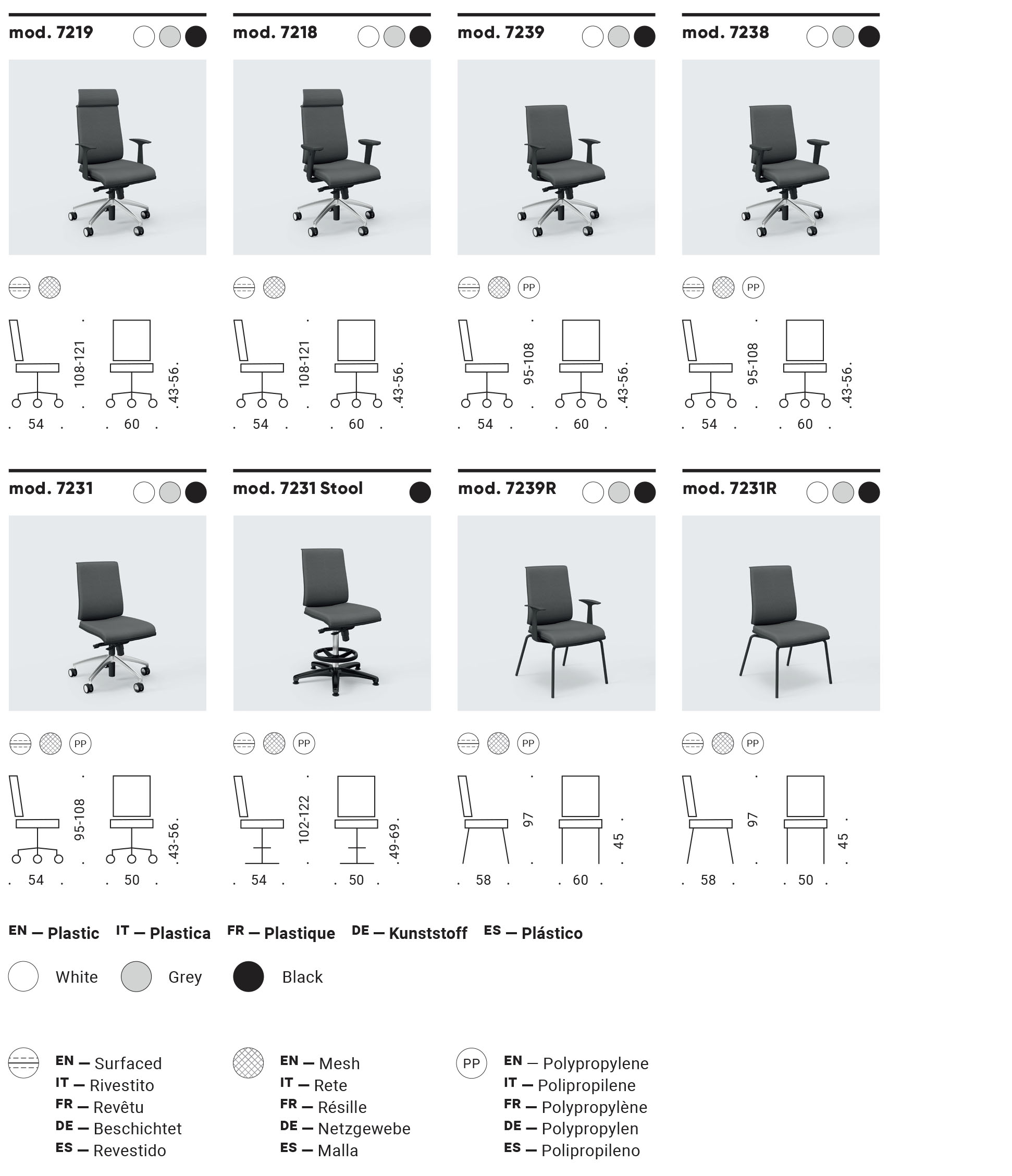 We are the only Italian company offering a 7-year warranty on our products.
Please contact the Quality and Environment​​​​​​​ office for information on the certificates available on the series.