Università degli Studi di Tor Vergata
The university of tor vergata is the second state university in the capital, founded in 1982 and attended by an average of about 40,000 students; it is situated in the large park between the grande raccordo anulare (great ring road) and the castelli romani (castles of rome) and currently houses six faculties: economics, law, engineering, literature and philosophy, medicine and surgery and the mathematical, physical and natural sciences.
The building, formed by a series of two blocks connected with the existing multifunctional block, holds three floors of "loft" style lecture rooms and a fourth used for the Dean's office and conference rooms.
The furnishing project was conceived unitarily, even in the careful consideration of specific functional characteristics.
The necessary differentiation between areas dedicated to study and public areas was consistently achieved using the finest materials for finishes. Lecture rooms were furnished with Omnia desks, computer rooms with the Thesi system, the various laboratories and study rooms with smart and Woody seats designs, and finally, for
the teaching staff, the Zero7 line of semi-executive chairs. Special attention was paid to the dean's office, with a finer appearance characterised by the Amadeus line both for the desk and visitor chairs as well as the meeting room; the room furnishings were completed by a Naxos sofa and chair. Likewise, the various waiting areas also included naxos sofas and chairs as well as those outside the three conference rooms. These were furnished with Eidos anti-panic writing tablets arranged in straight or curved rows.
Focus
3,472 seats supplied
furnishing of environments with different functions: laboratories, offices, board room, conference rooms
choice of products based on a single concept, without forgetting the respective specific functional aspects
choice of prestigious finishes for the board rooms
three conference rooms with Eidos with in-line or curved table
If interested, please contact us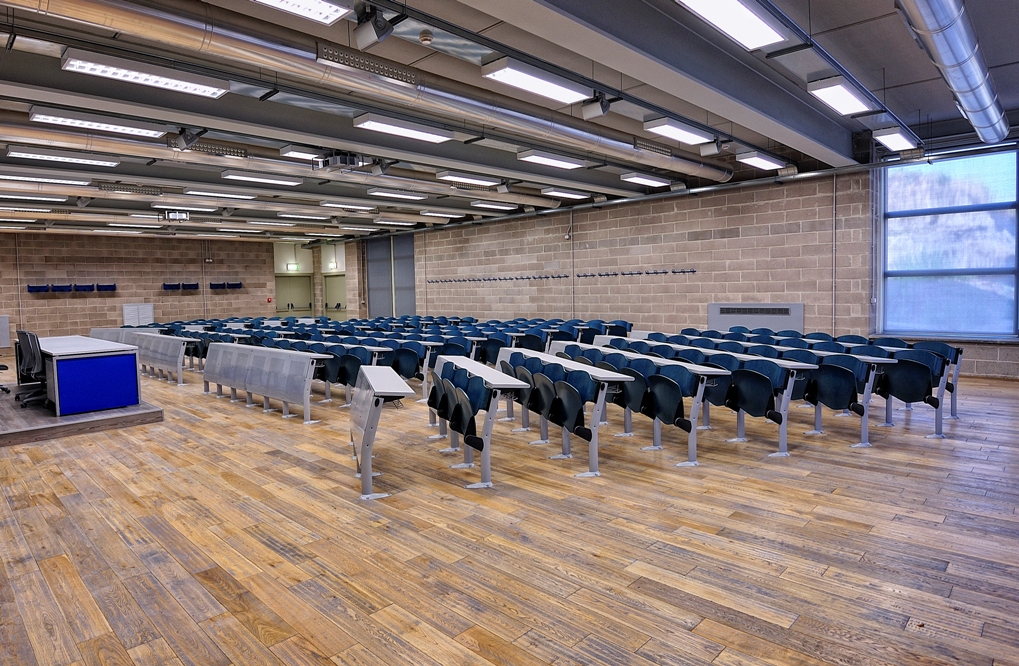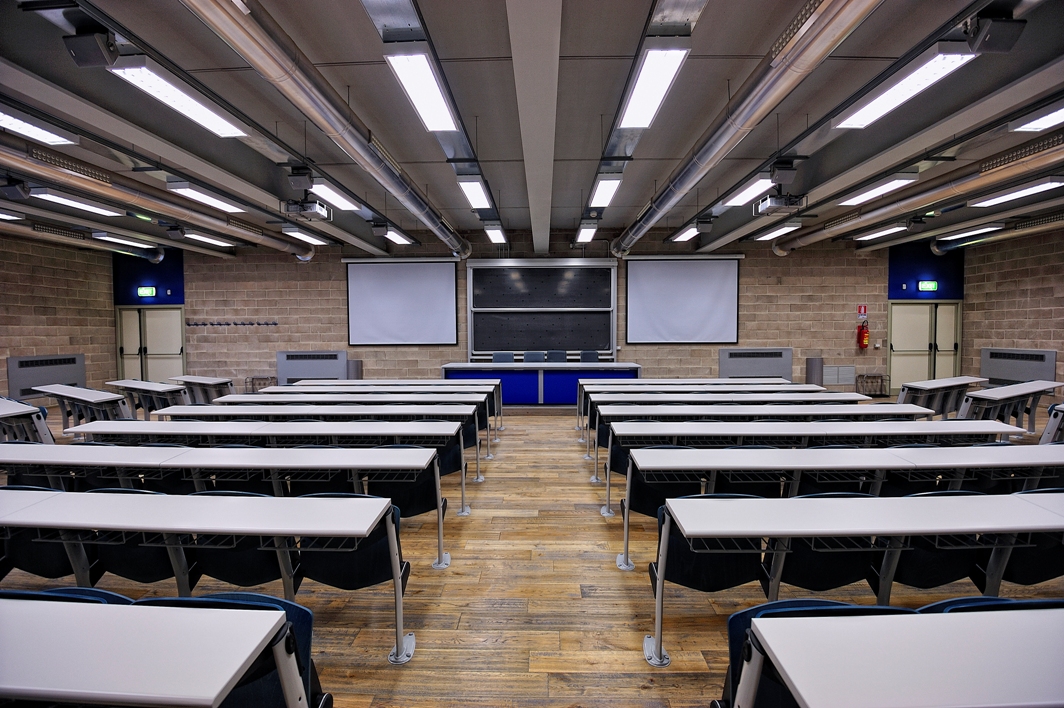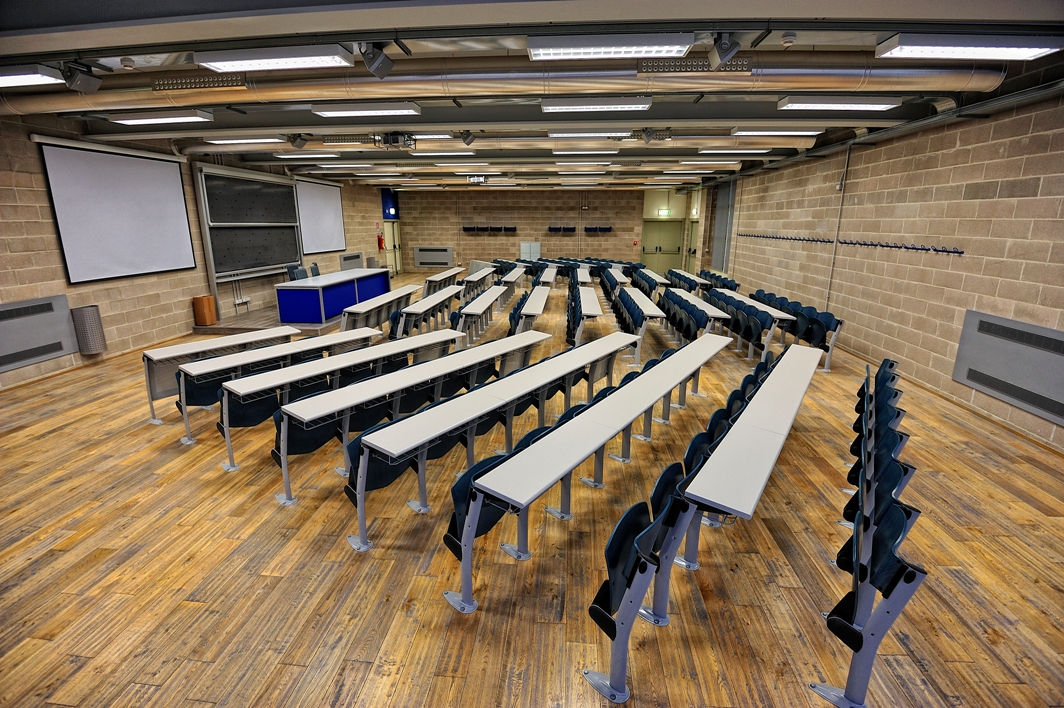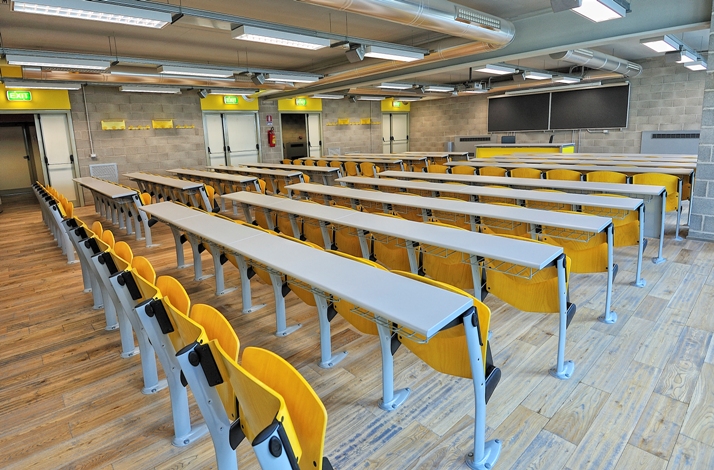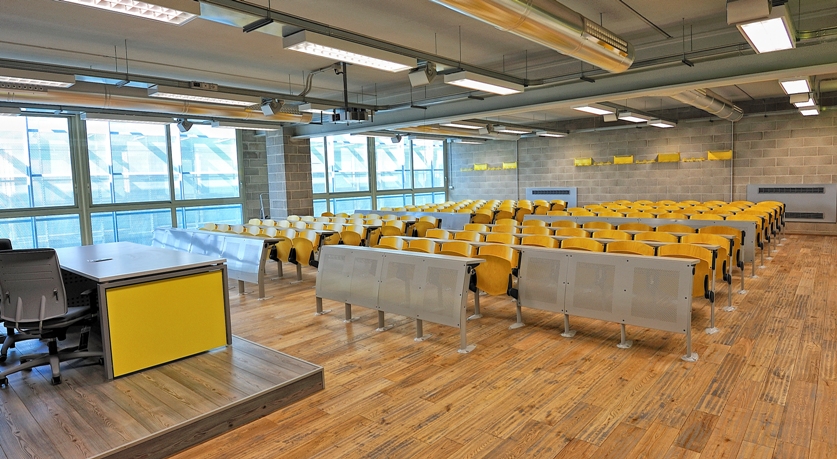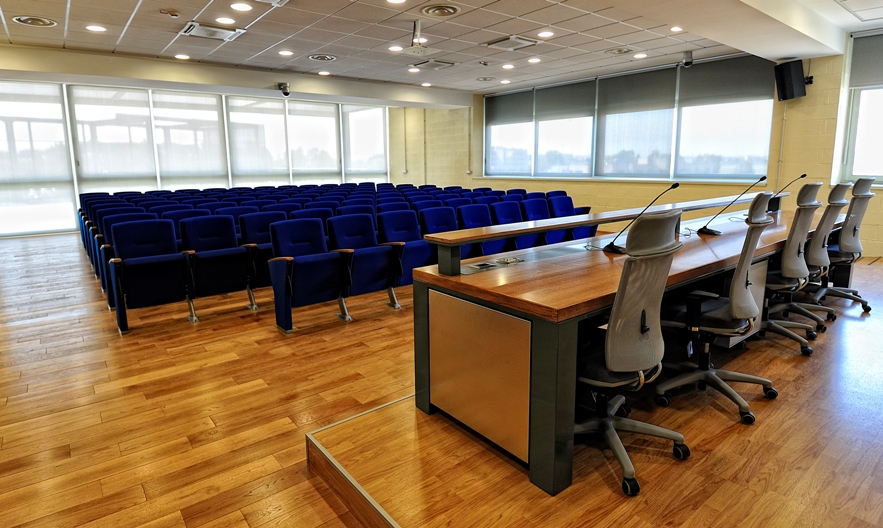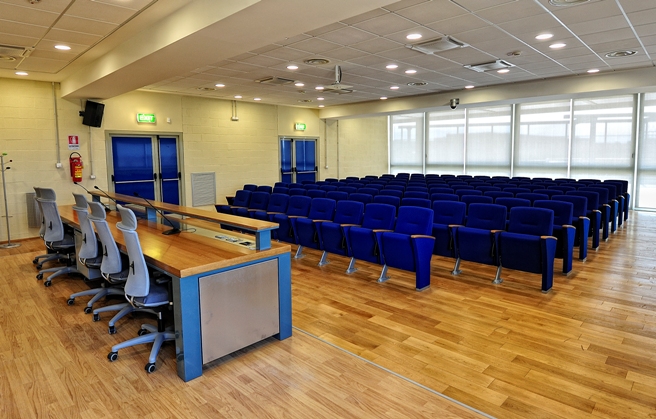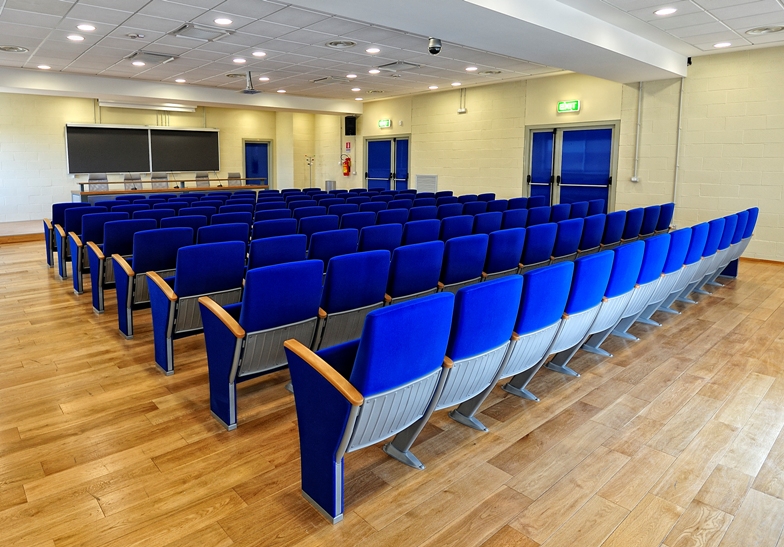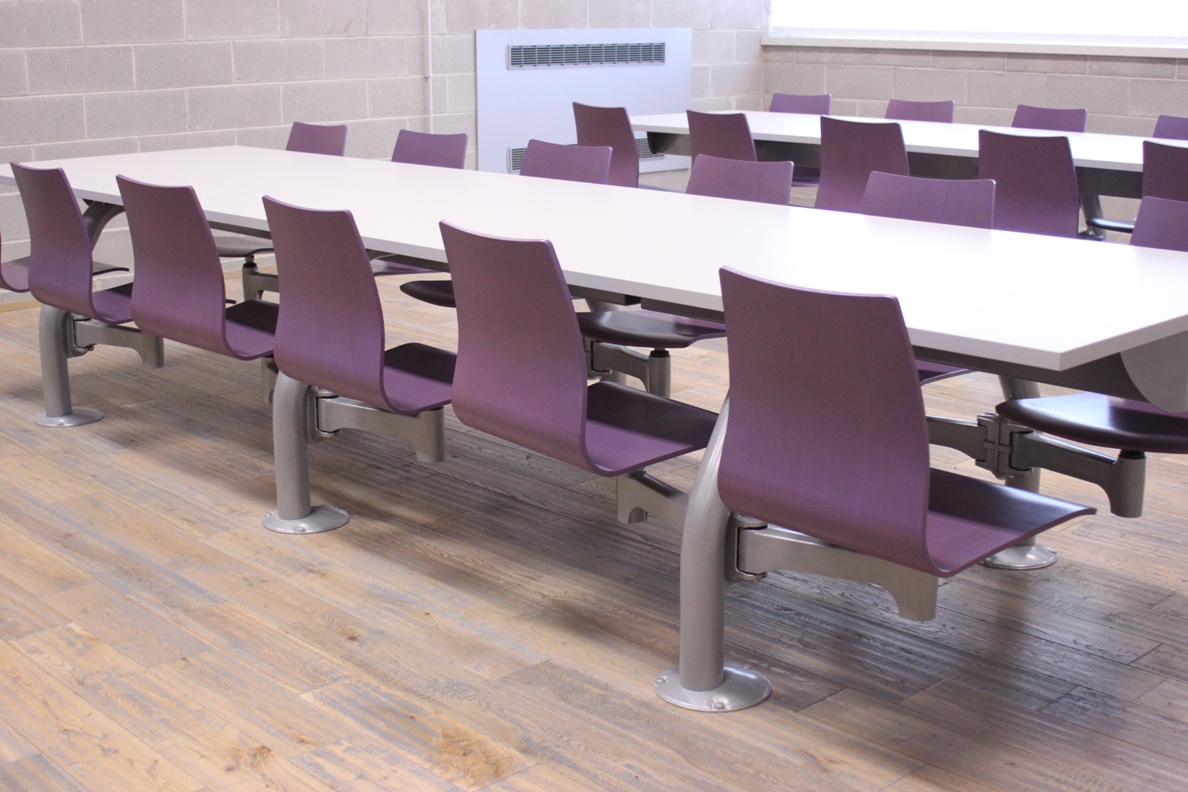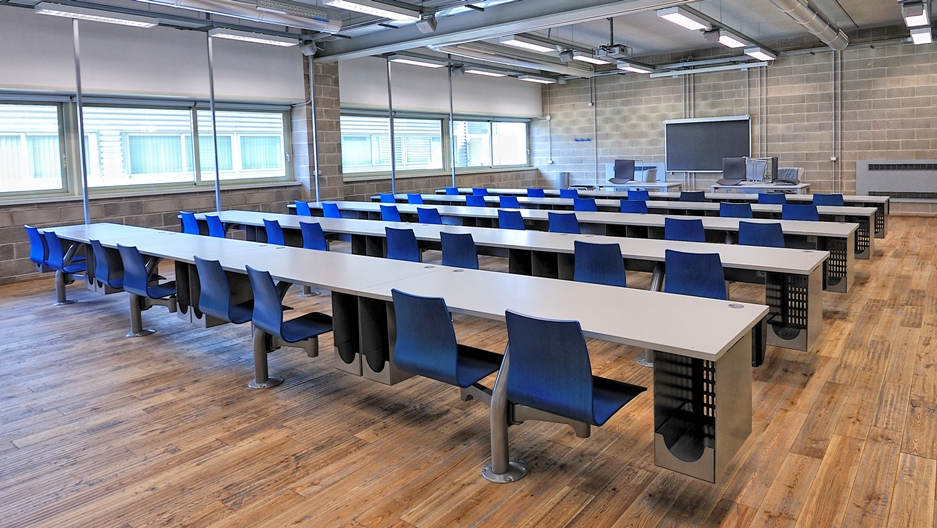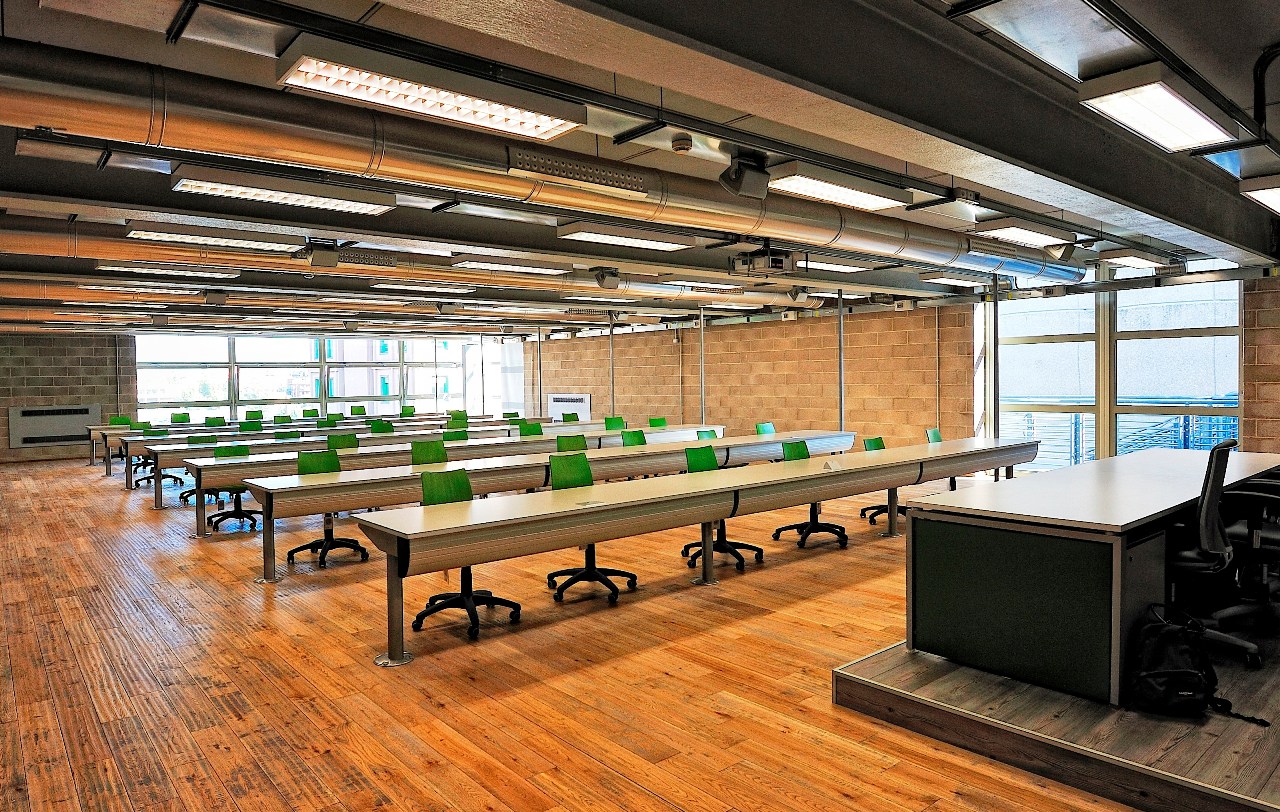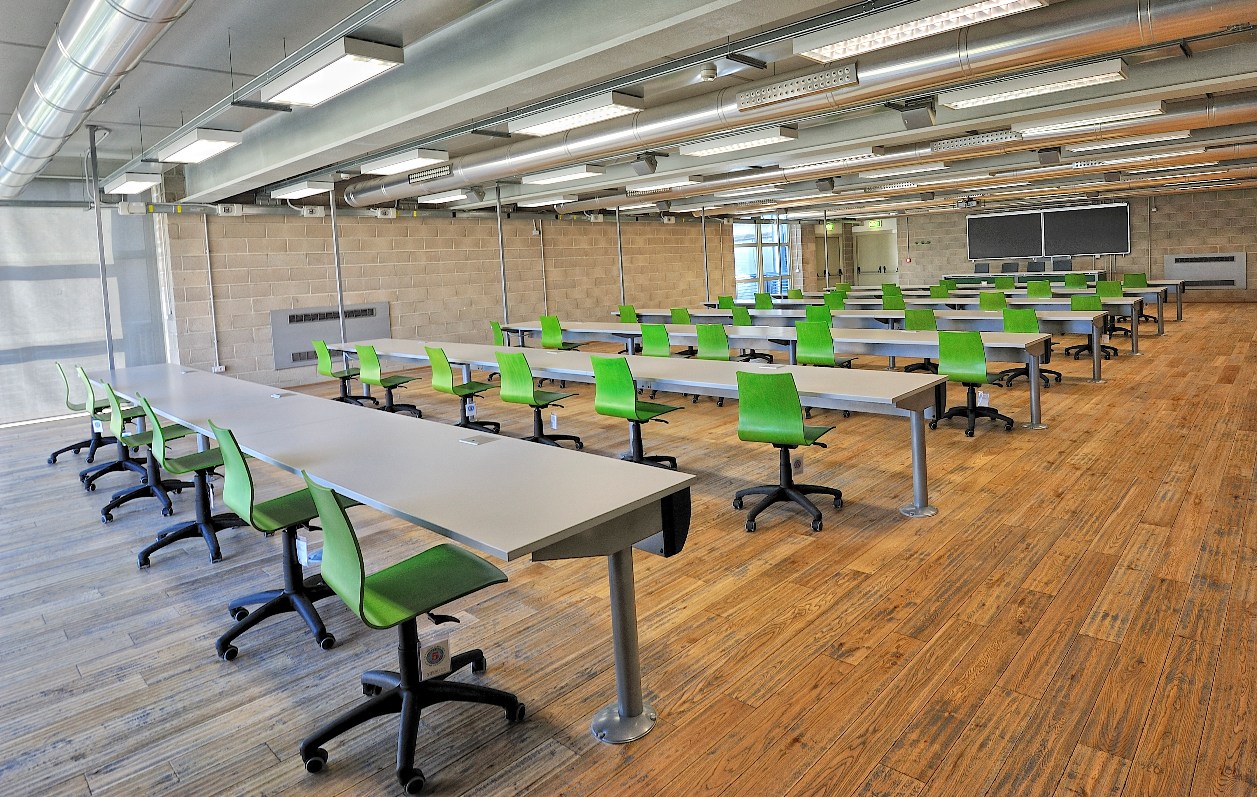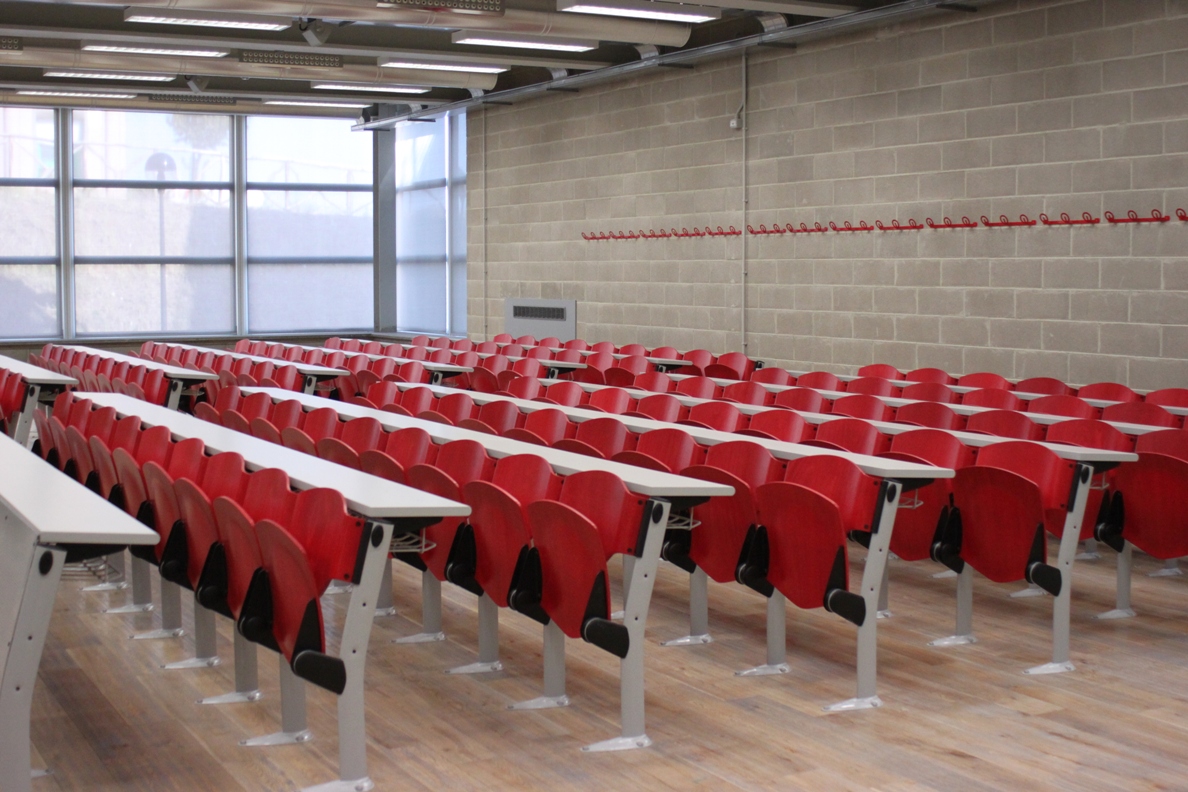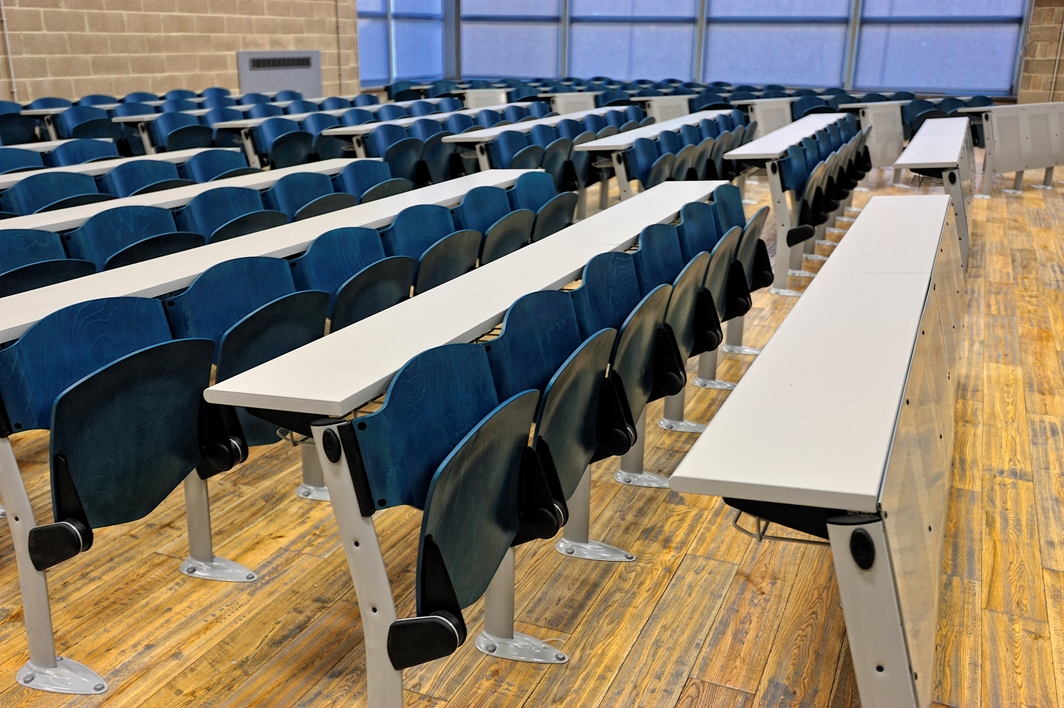 Omnia
blue wood and fixed bench with book holder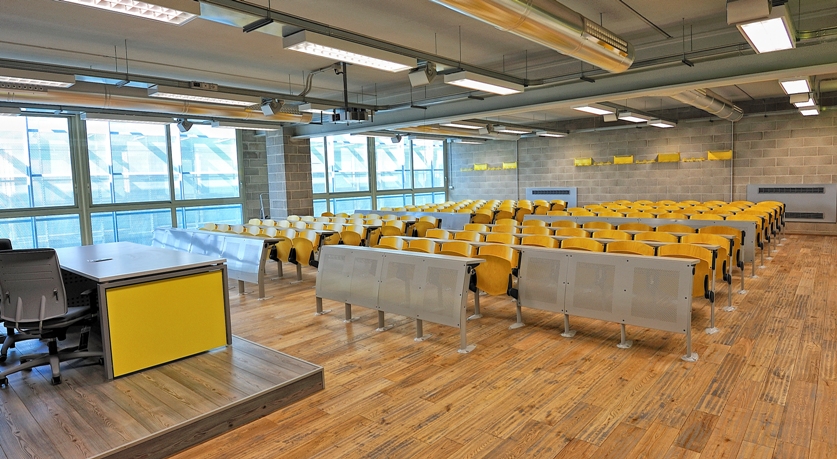 Omnia
yellow wood and fixed bench with book holder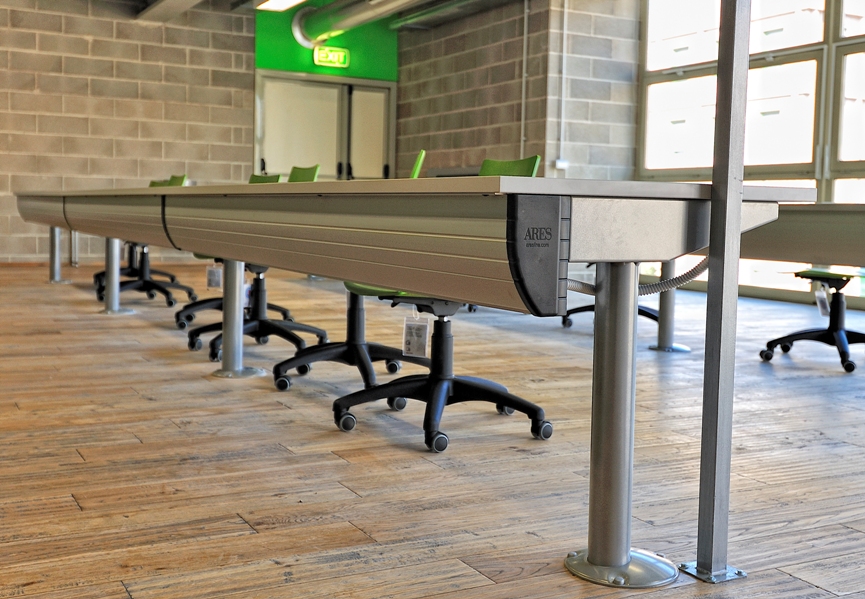 Thesi bench
with large cable guide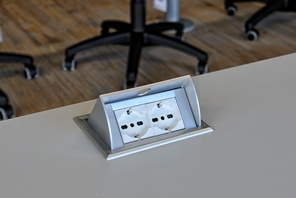 Thesi bench
with integrated double tilting socket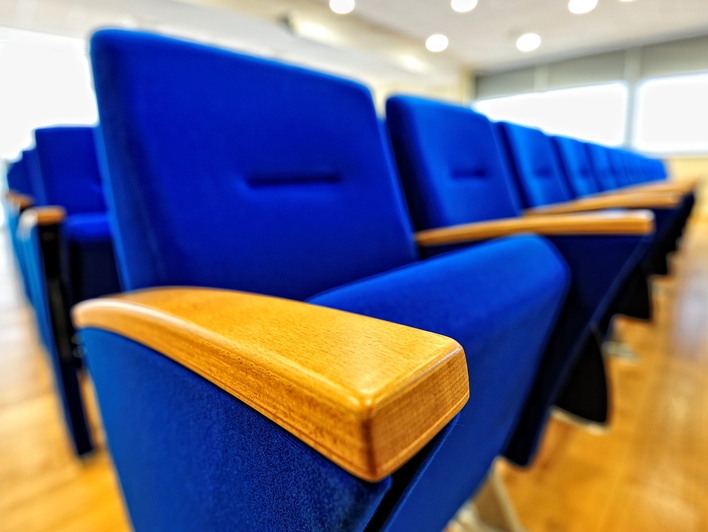 Eidos
in blue velvet and wooden armrests top
Eidos
with retractable tablet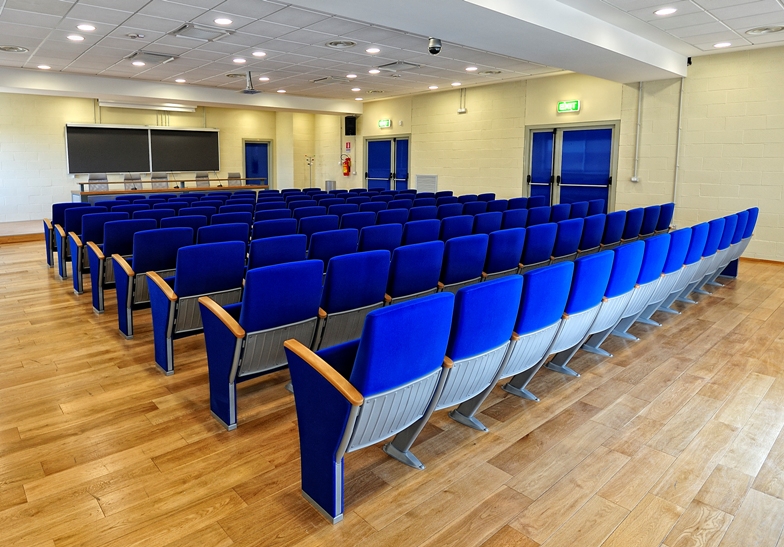 Eidos
with back-saving carter
Customisation
The unusual colouring of the wood has been chosen to characterise the classrooms and laboratories
For the more institutional environments, it was decided to use prestigious and elegant materials such as black leather for the board room and blue velvet with wood finishes for the seats in the conference rooms.
Integrated technology
The importance of technology cannot be ignored, particularly in classrooms and laboratories, and we successfully integrate it into our products by coordinating functions and appearance.
Large supplies
The company production capacity is sufficient to satisfy orders for thousands of seats in very competitive times.
Warranties and certificates
All Aresline products have a 7-year warranty and are certified by the major certification agencies. Class 1IM reaction to fire certification is available on request.
Major experience in study workstations
We have been designing and constructing teaching workstations in Italy for thirty years.
Our experience allows us to understand sector needs and supply products that meet the highest standards of quality, ergonomics and comfort.