University of Genoa, Historical Main Campus
For outfitting the spaces of the three historic rooms of the University of Genoa on Via Balbi, the University chose Aesline's Papillon multipurpose armchair, equipped with a writing tablet and ganging device. In addition to a design with clean and elegant lines, the Papillon collection was a winner from a technical and certification point of view. The color of the upholstery, different for each room, was chosen specifically to enhance the frescoes, vaults and works of art that characterize the rooms of these historic buildings. The Papillon armchair guarantees optimal seating comfort even for long duration conferences. The possibility of closing the armchair in a "booklet" fashion and quickly freeing the rooms, allows the University to transform the spaces according to their needs.
Project
University of Genoa, historical main campus
Location
Genoa, Italy
End use
Aula Magna, classrooms, higher education, reading rooms
Surface prepared
Palaces of via Balbi n. 2, 4, 5
Overall supply
500 seats
Supplied products
Year of completion
2020
If interested, please contact us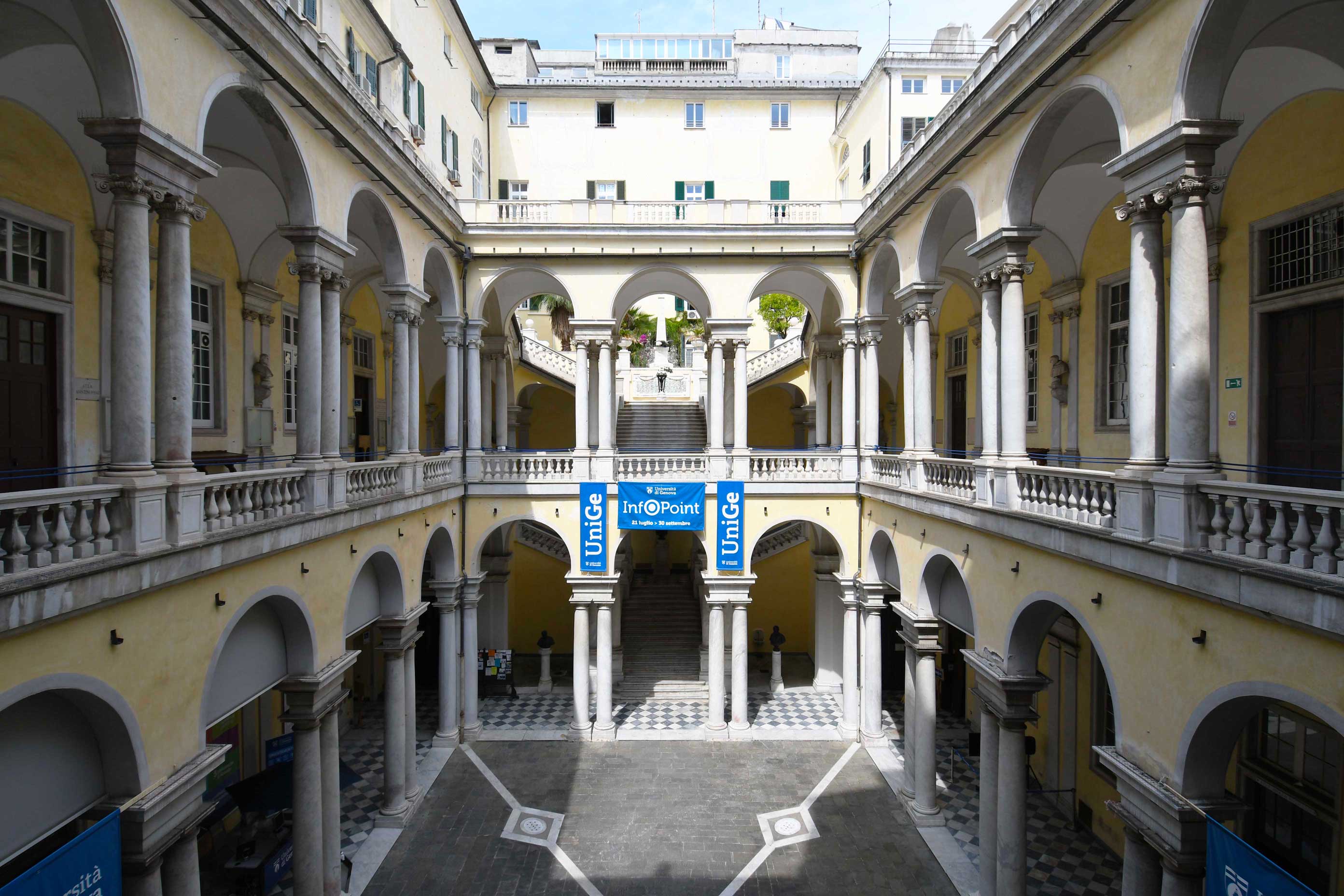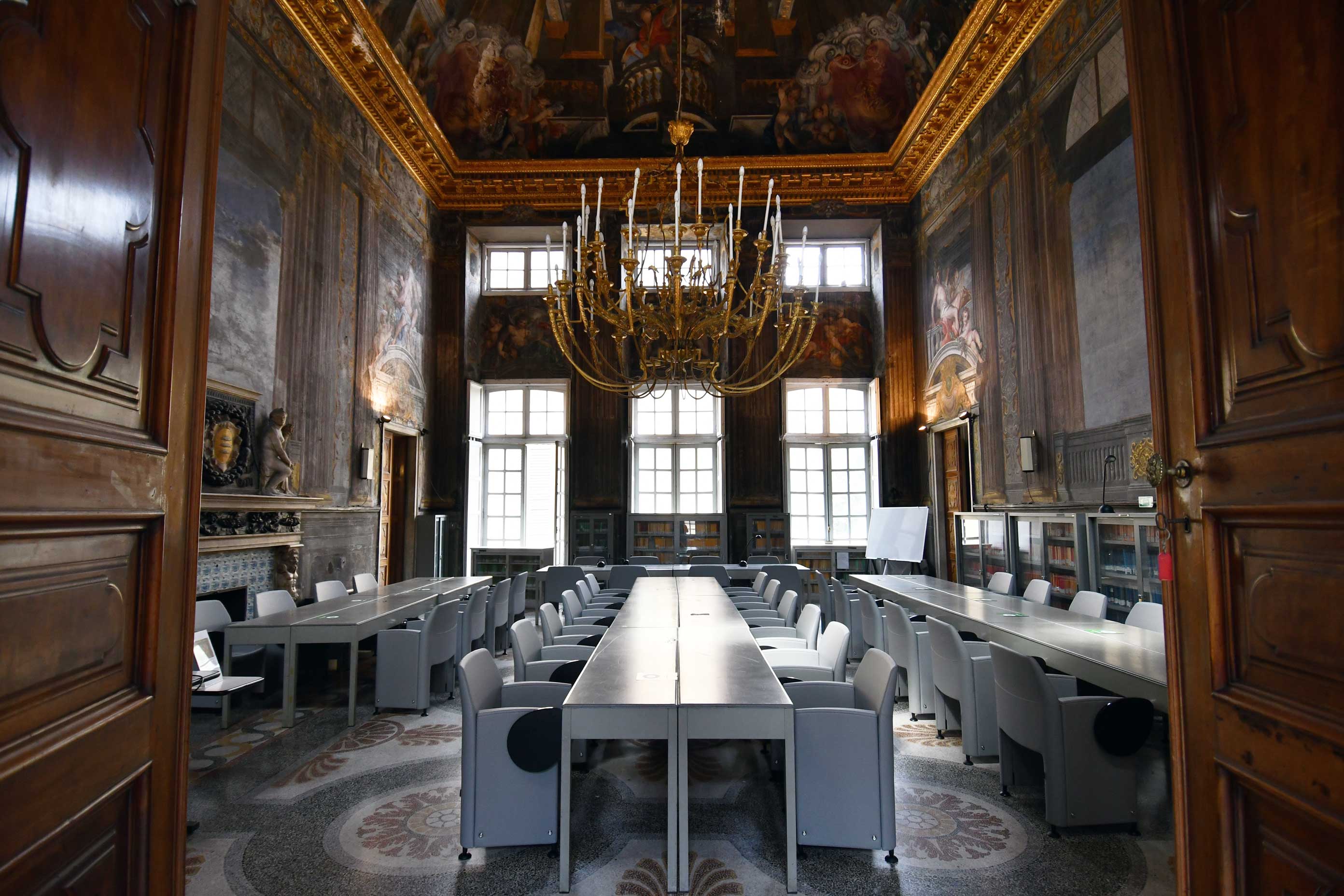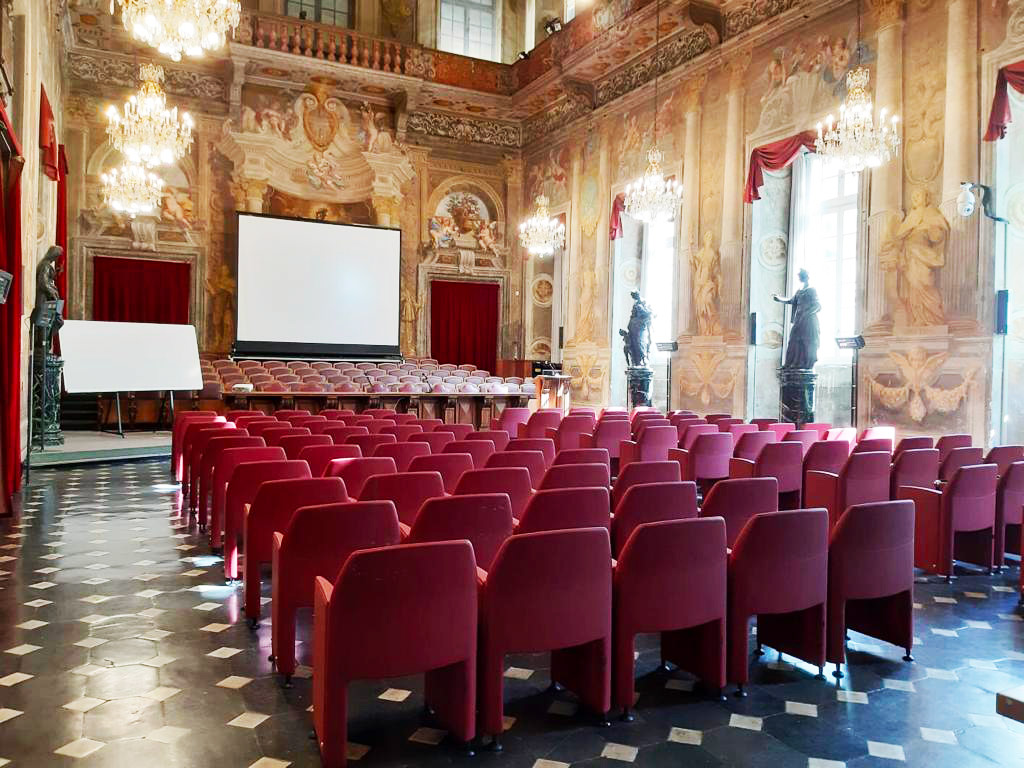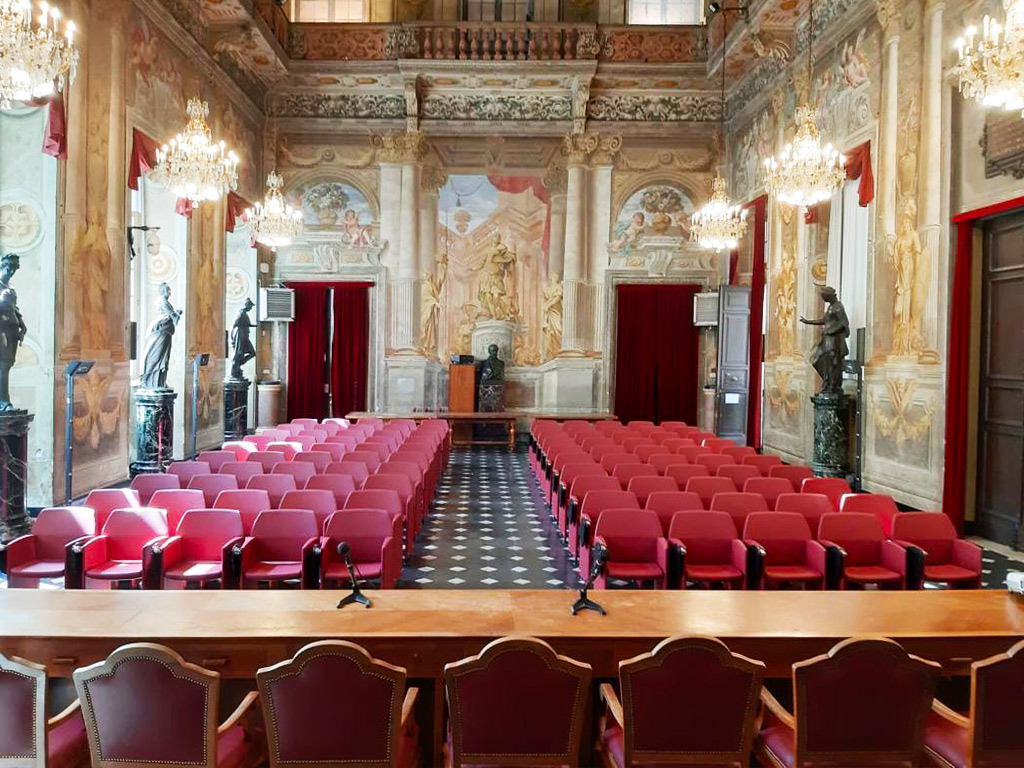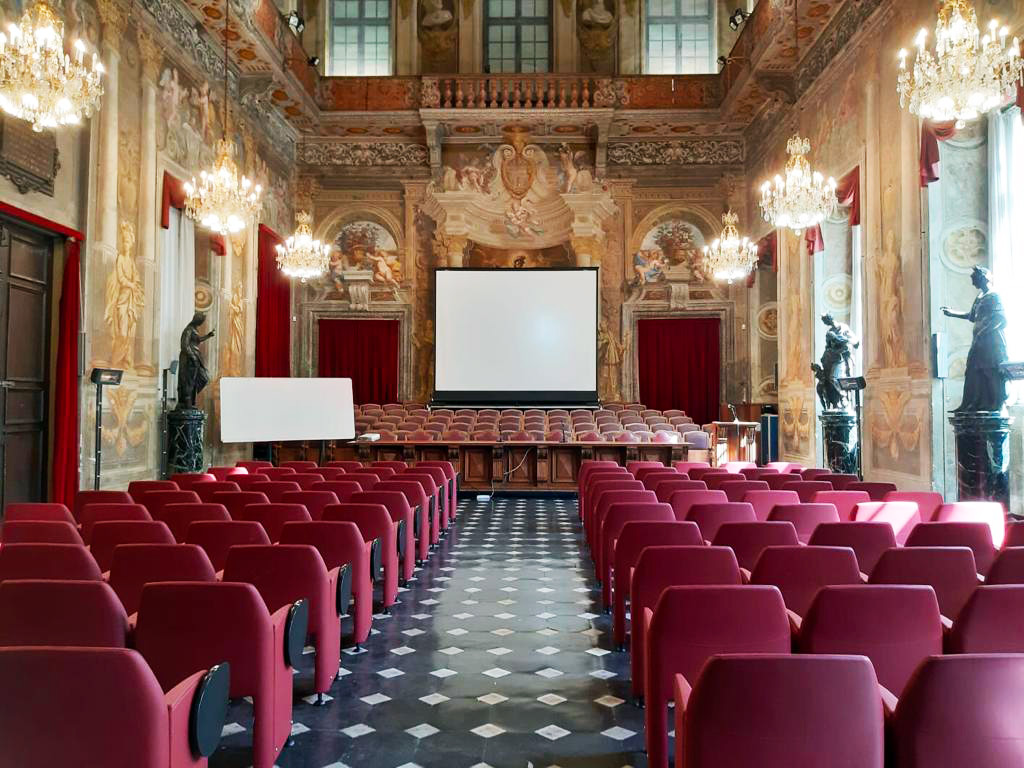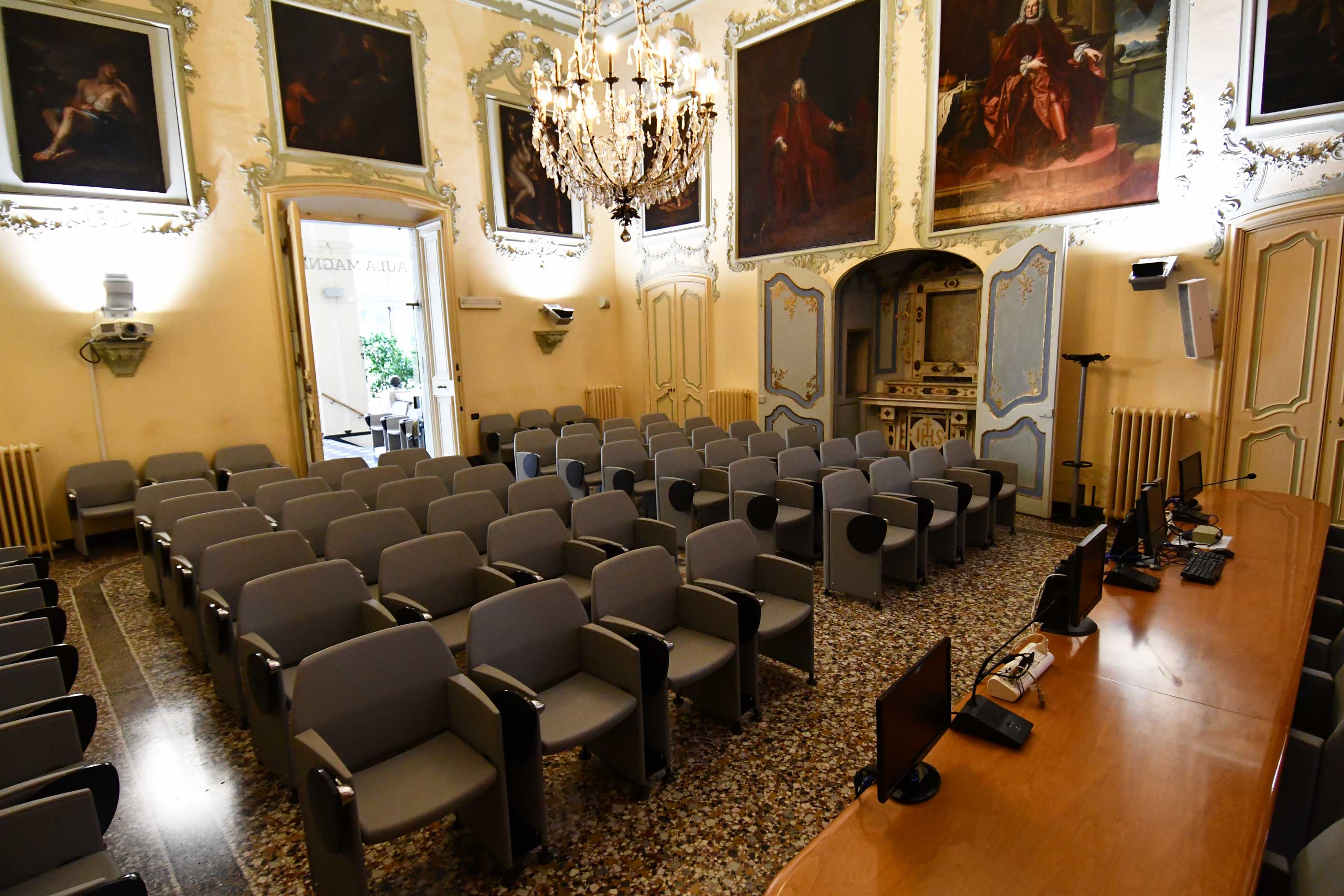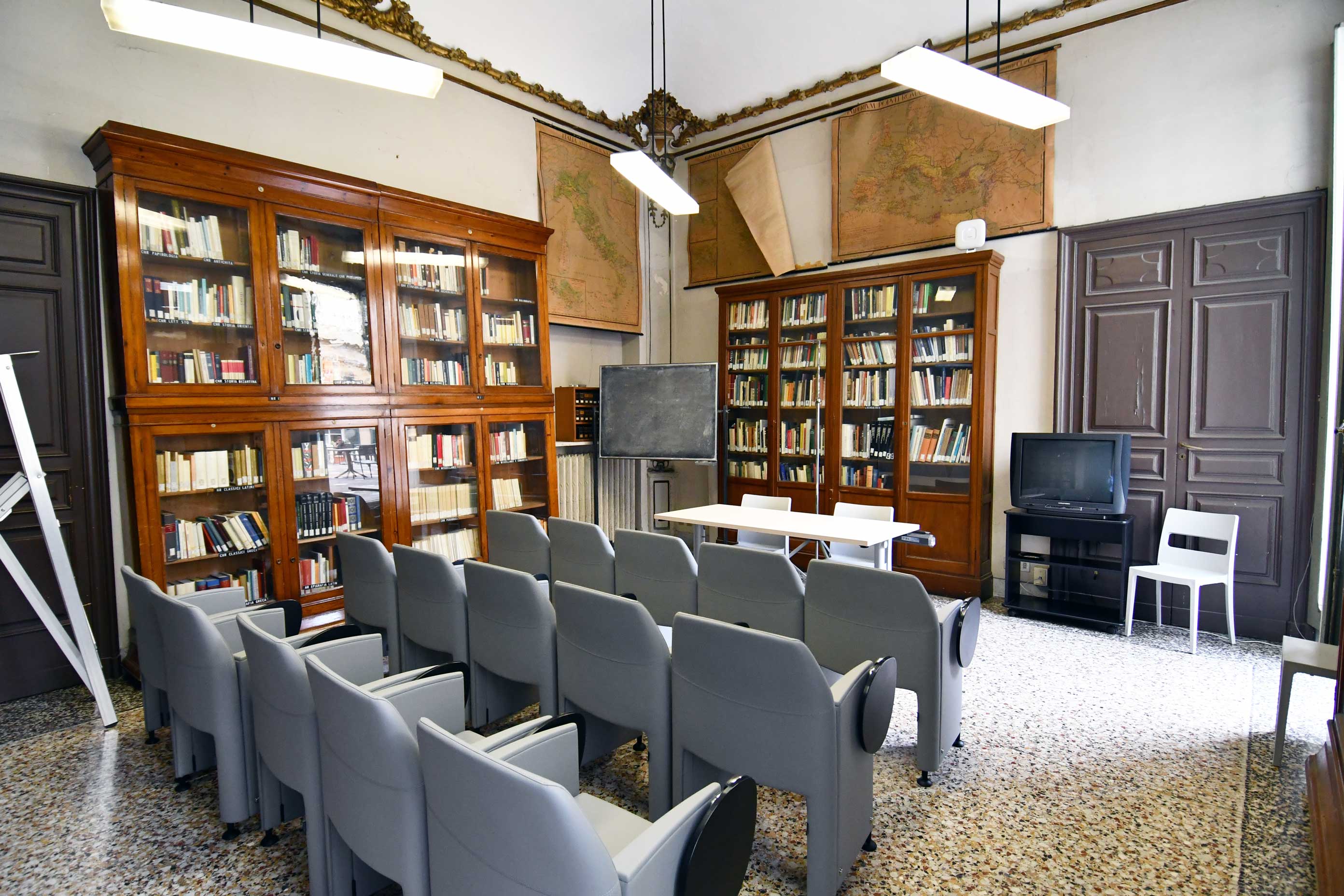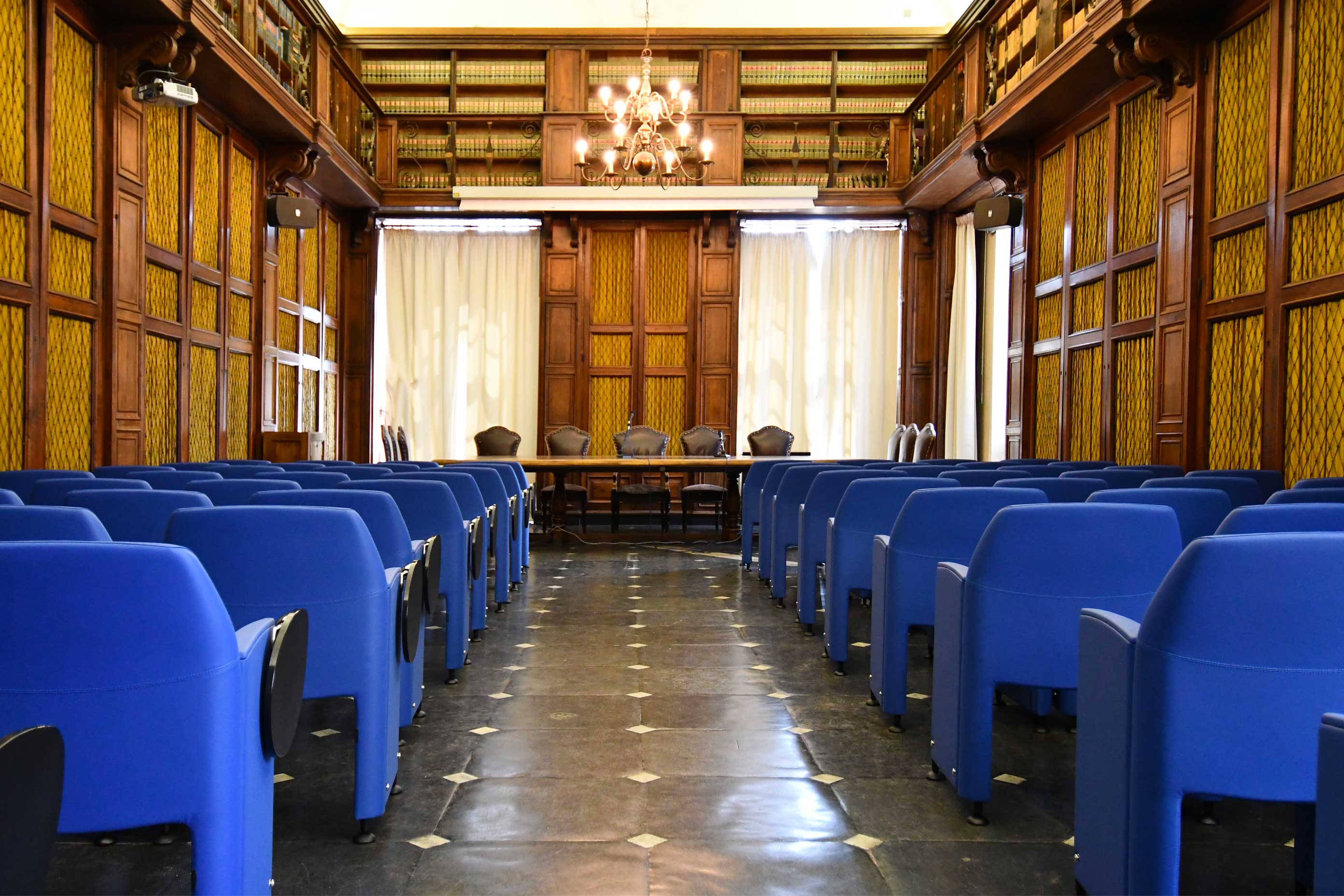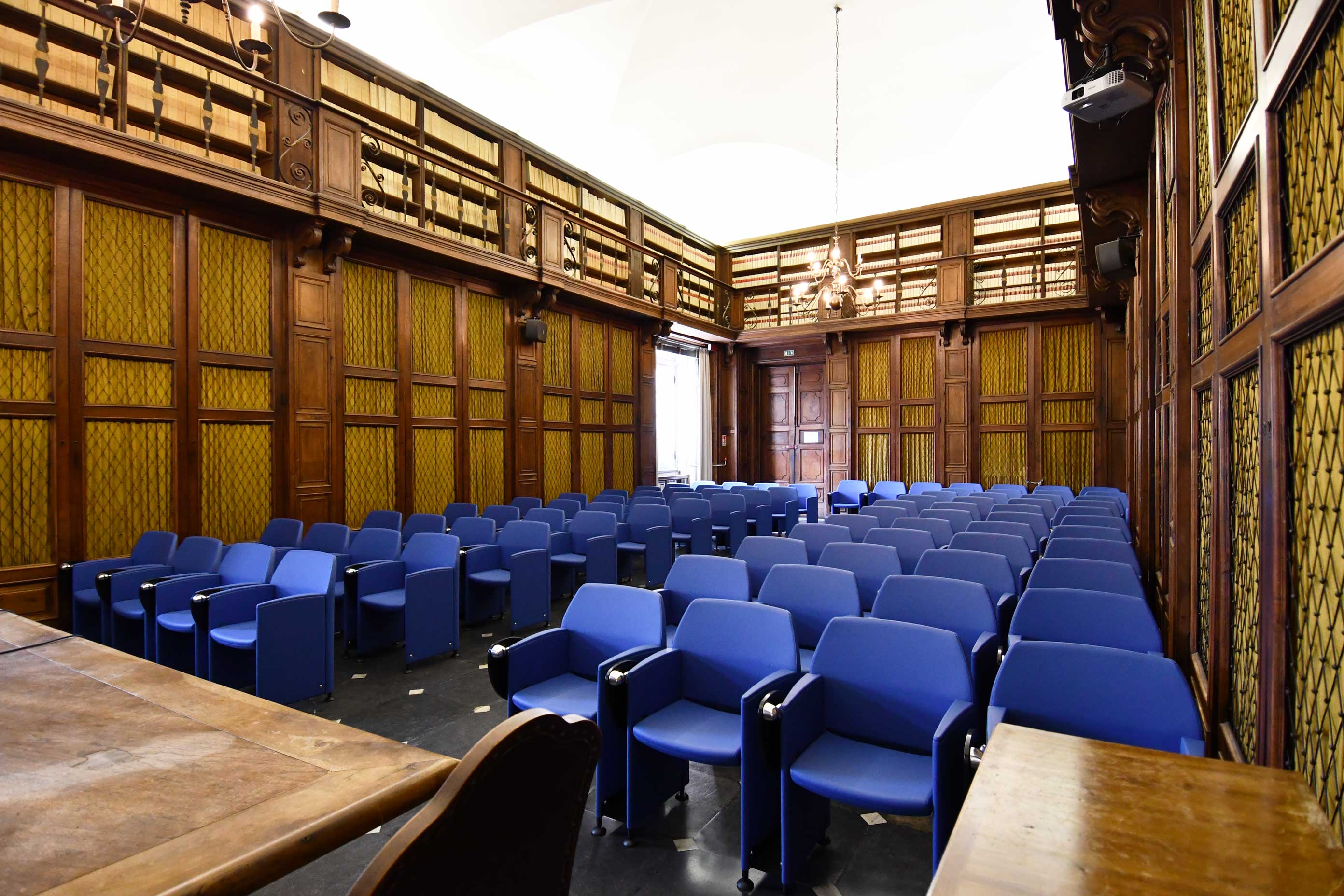 Evolution
tailored back of backrest panels
Evolution
detail of the tailored back of backrest panels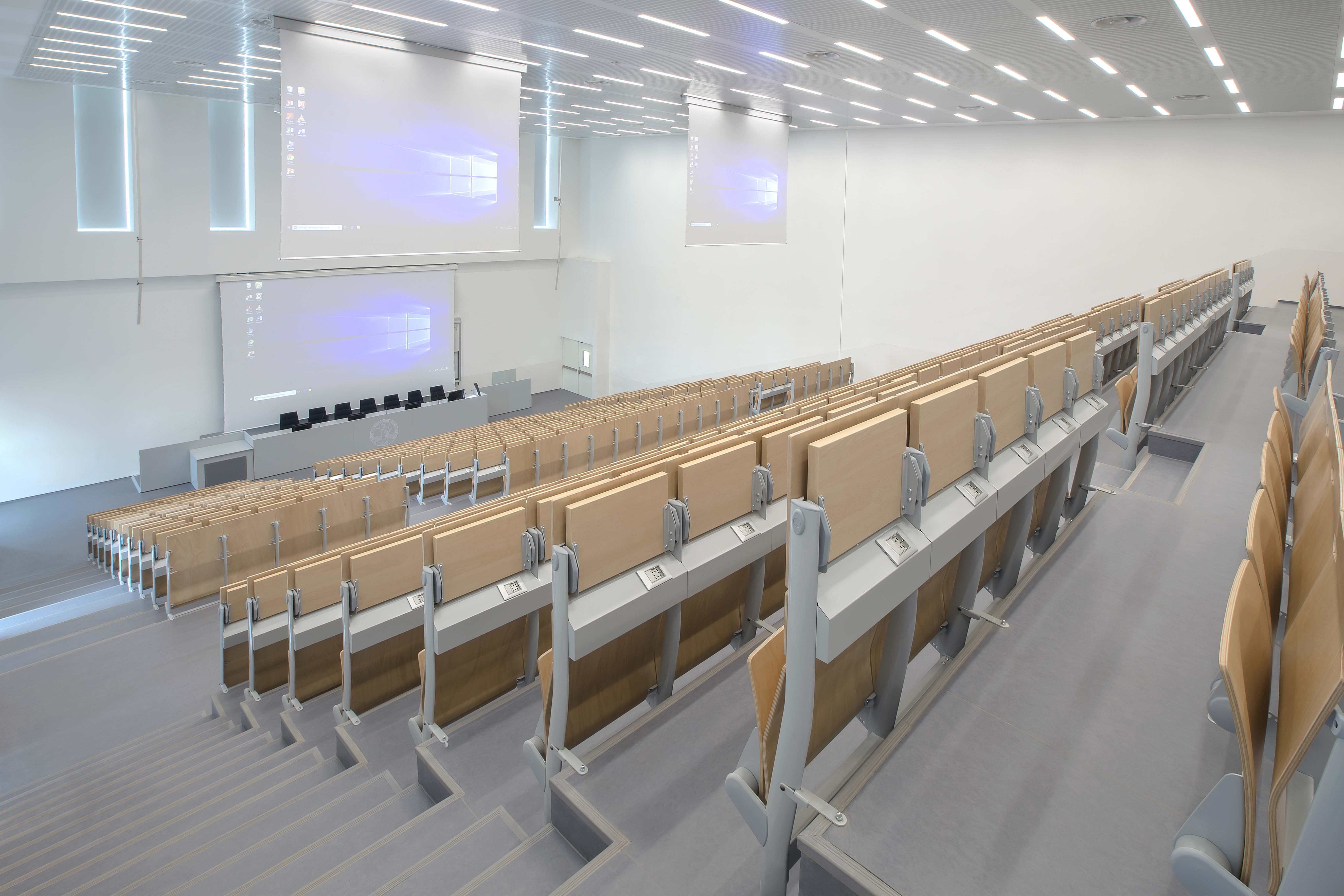 Evolution
wiring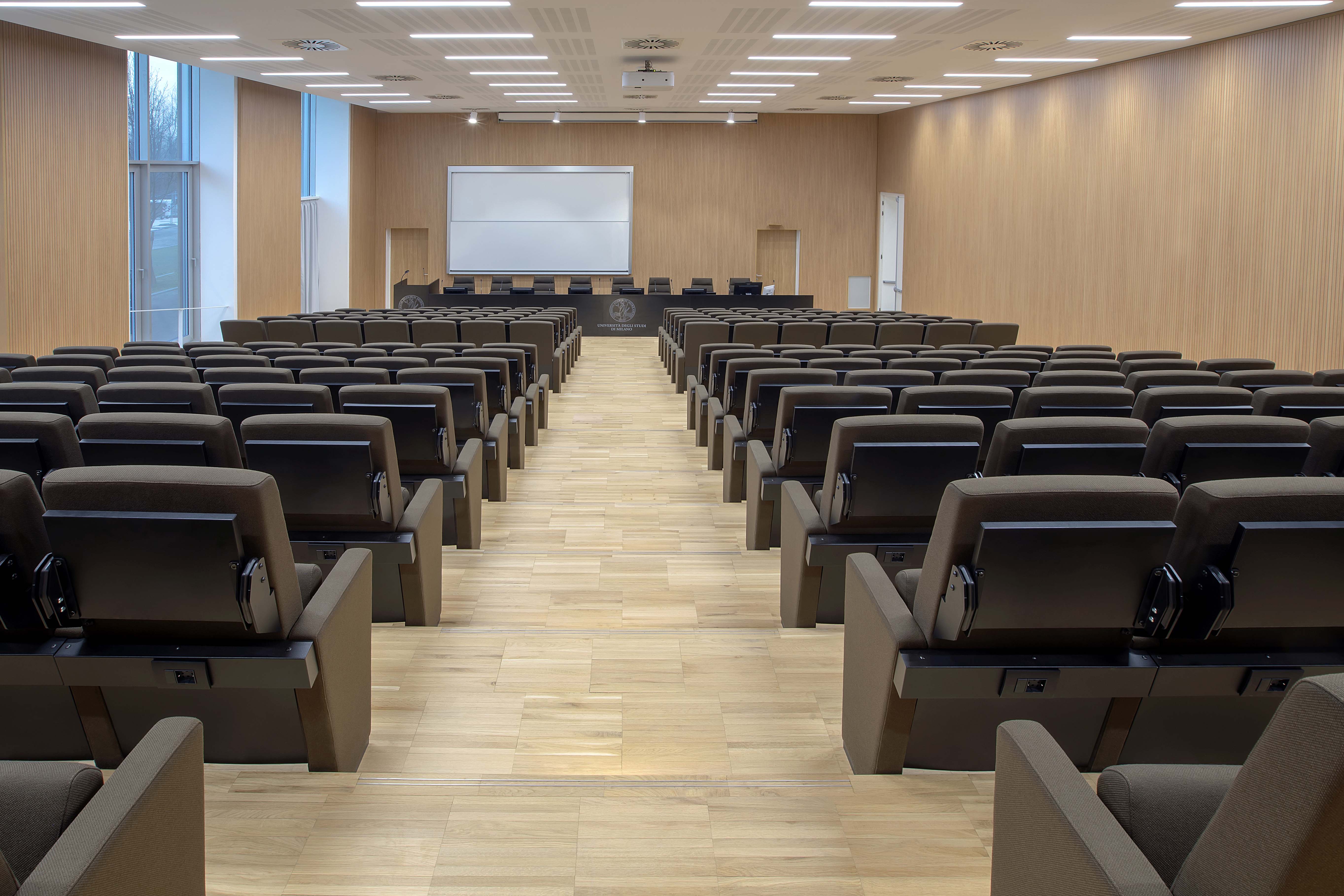 thesis classroom
tempo custom and listen dogato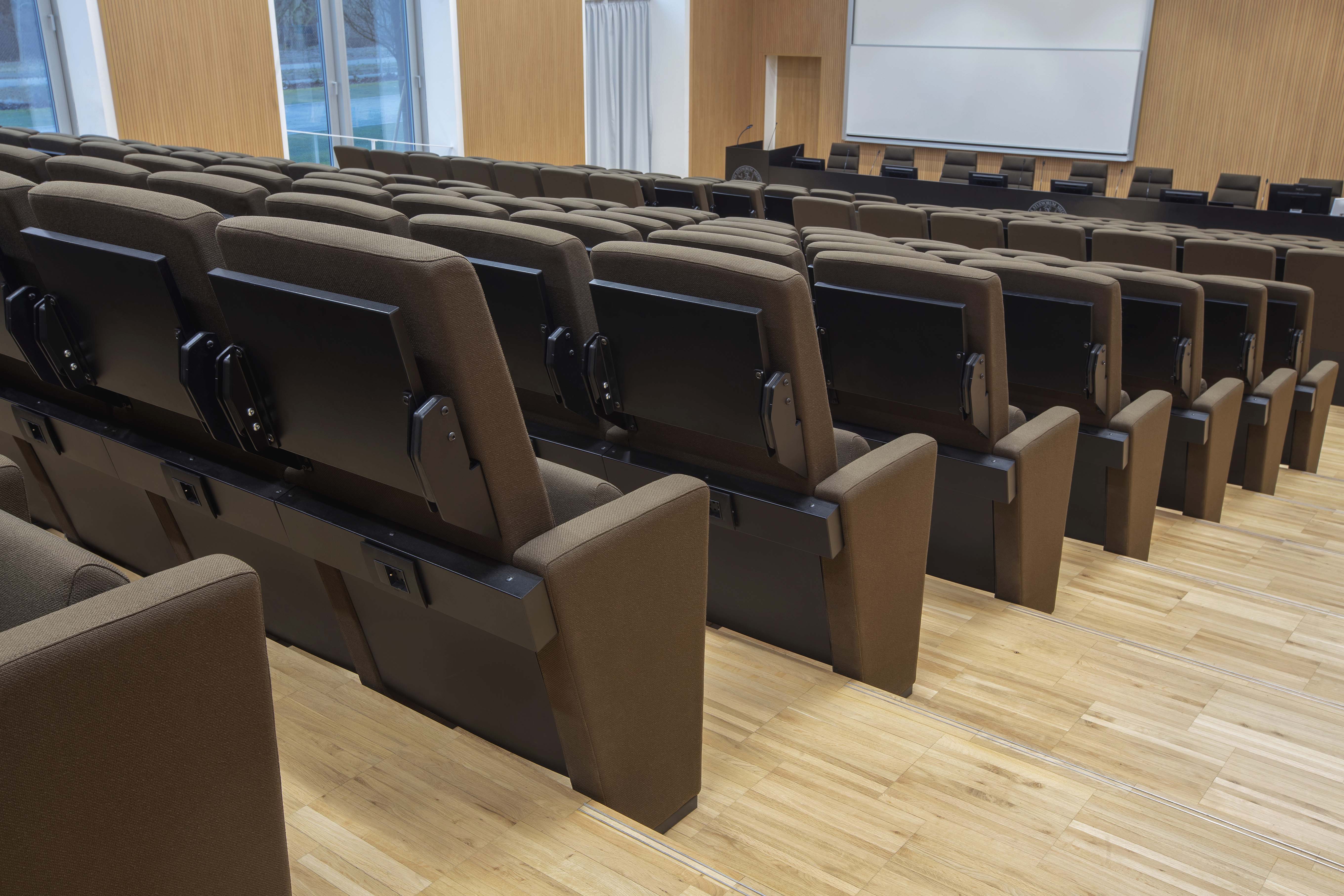 Tempo
with table and wiring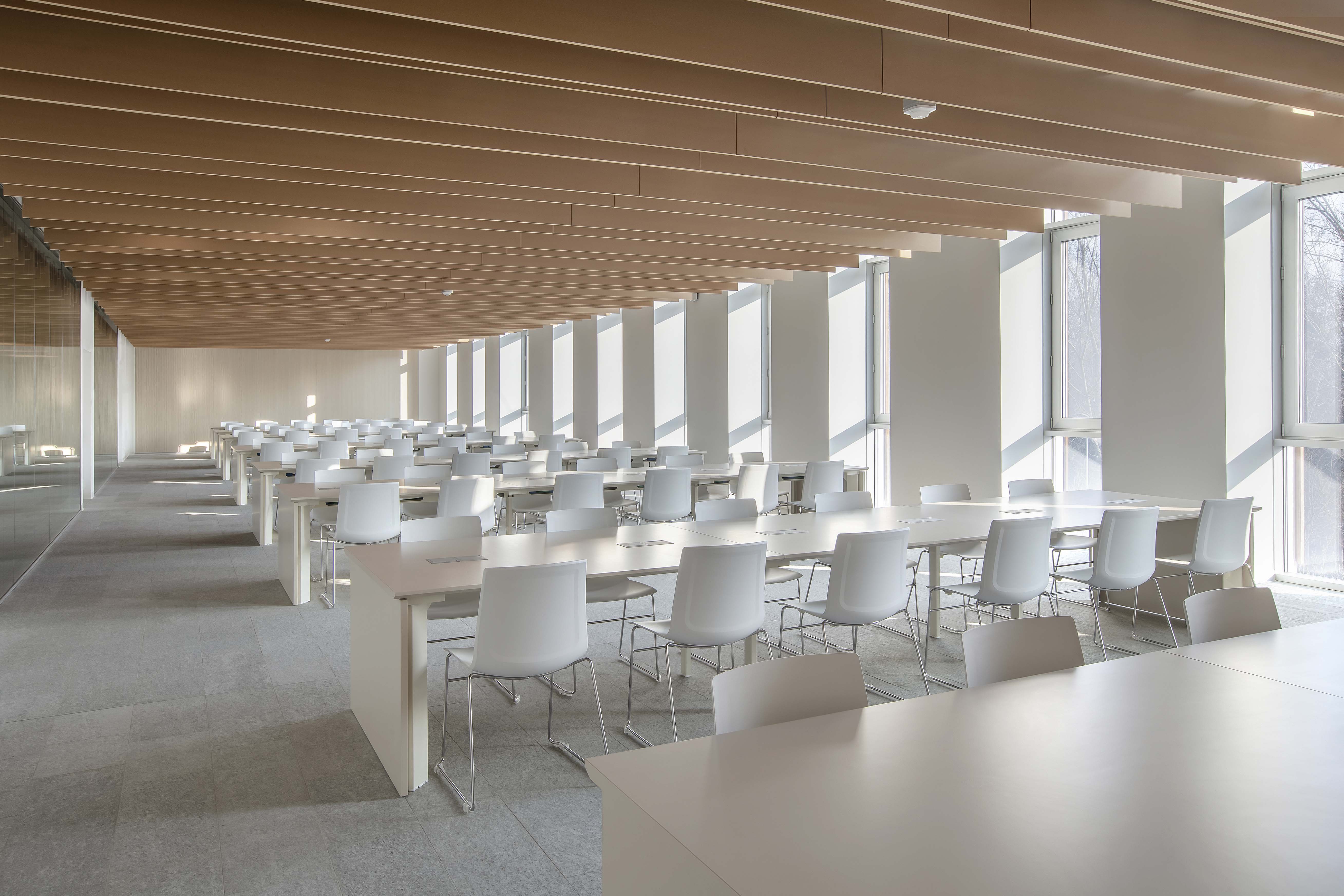 sala lettura
aira white on chrome sled
Expertise in Education Environments
For thirty years we have been designing and constructing educational environments. Our experience gives us precious industry know-how and allows us to provide products that meet the highest standards of quality, ergonomics and comfort.
As often happens, here too we have customized Evolution to follow the customer's requirements.
Robust production
The company's production capacity and internal organization allow us to satisfy large orders within competitive timeframes. Included in delivery are tailor-made desks, blackboards and accessories.
Guarantees and certifications
All Aresline products are guaranteed for 7 years and are certified by the most important authorities. Fire reaction class 1IM certification available upon request.
Stile e personalizzazione
L'aula Tesi costituisce un caso di su misura con lavorazioni quasi artigianali. I 230 mq di pannelli acustici Listen dogato in rovere by Fonology sono sapientemente rifiniti con dettagli accurati.
L'aula didattica più grande è dotata di gradoni estremamente elevati, abbiamo quindi fornito dei banchi Evolution customizzati con pannelli retroschienale su misura.