Politecnico di Milano, Campus Leonardo
Aresline was commissioned to design and furnish 5 of the 6 large classrooms of the Trifoglio building, 3 of which are medium-sized lecture halls, and the other 2 didactic/multipurpose classrooms of the new Architecture B building. The Trifoglio classroom that was not remodelled, number 6, was deliberately left as is in memory of Gio Ponti, the original architect.
The lecture halls were furnished with products from our Omnia Evolution line. We installed black writing tablets, beech seats and backrests with black metal floor anchoring on the first floor, and black writing tablets, white laminate seats and backrests with black floor anchoring on the top floor.
On the top floor there are two facing classrooms and an atrium which, thanks to a system of movable, opening walls, will allow, if necessary, the combination of the three rooms into one in order to create a large Aula Magna, capable of accommodating more than 800 people and defined by Renzo Piano as "the most beautiful Aula Magna in the world". Ultimately, we were able to create an innovative, high-performance solution for instruction and conferences going forward, all the while respecting the history, memory and cultural heritage of Gio Ponti's original architecture at Politecnico di Milano.
Within this space, there are also 300 foldable and multi-purpose Papillon armchairs in white eco-leather.
Where required, a cable duct for easily managing electrical and data wiring was installed.
The multipurpose classrooms of the Architecture B building, on the other hand, have been furnished with the new Poli folding tables designed by Arch. Ottavio Di Blasi, complete with a new magnetic ganging system. The tables can form infinite compositions and can be equipped with multiple accessories. To add to all of this, teachers could not be forgotten and thus received: Aira white shell chairs with an upholstered cushion, a 5-star base and armrests.
Focus
"The most beautiful lecture hall in the world" as defined by Arch. Renzo Piano

planning and realization of the classrooms

Omnia Evolution

lecture hall seating with cable management and different finishes

Custom-made Poli tables based on a design by Arch. Ottavio di Blasi
Aira

chairs

with

4 legs for students and Aira

chairs

with upholstered cushion, armrests and chromed 5

-

star base for teachers
Project
New Campus Città Studi.
"In PoliMi for the 150 of PoliMi" by Renzo Piano
Location
Milan, Italy
End use
Aula Magna, classrooms
Superintendent of design and execution
Arch. Ottavio Di Blasi & Partners
Surface prepared
Trifoglio and Nave buildings
(original design Gio Ponti, construction 1953-1961)
Overall supply
2,550 seats
Supplied products
Omnia Evolution, Aira, Papillon, Poli tables
Year of completion
2020
If interested, please contact us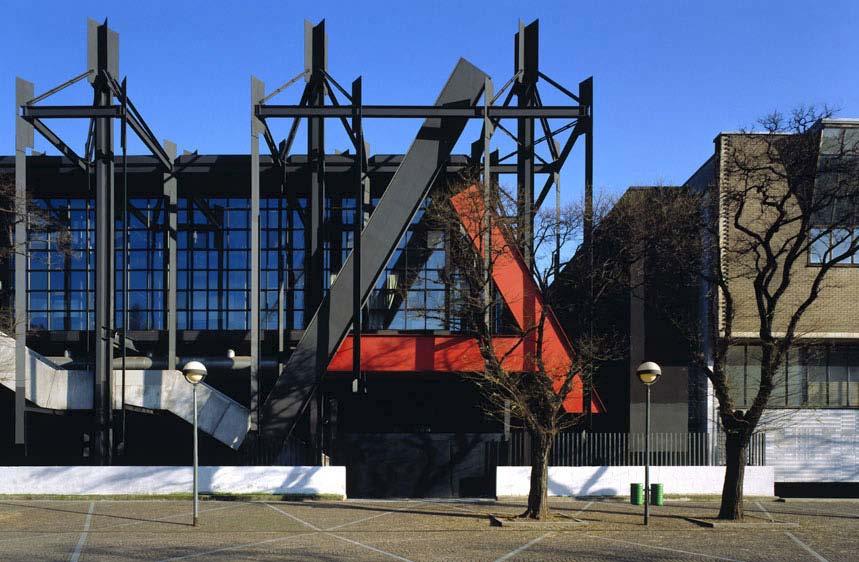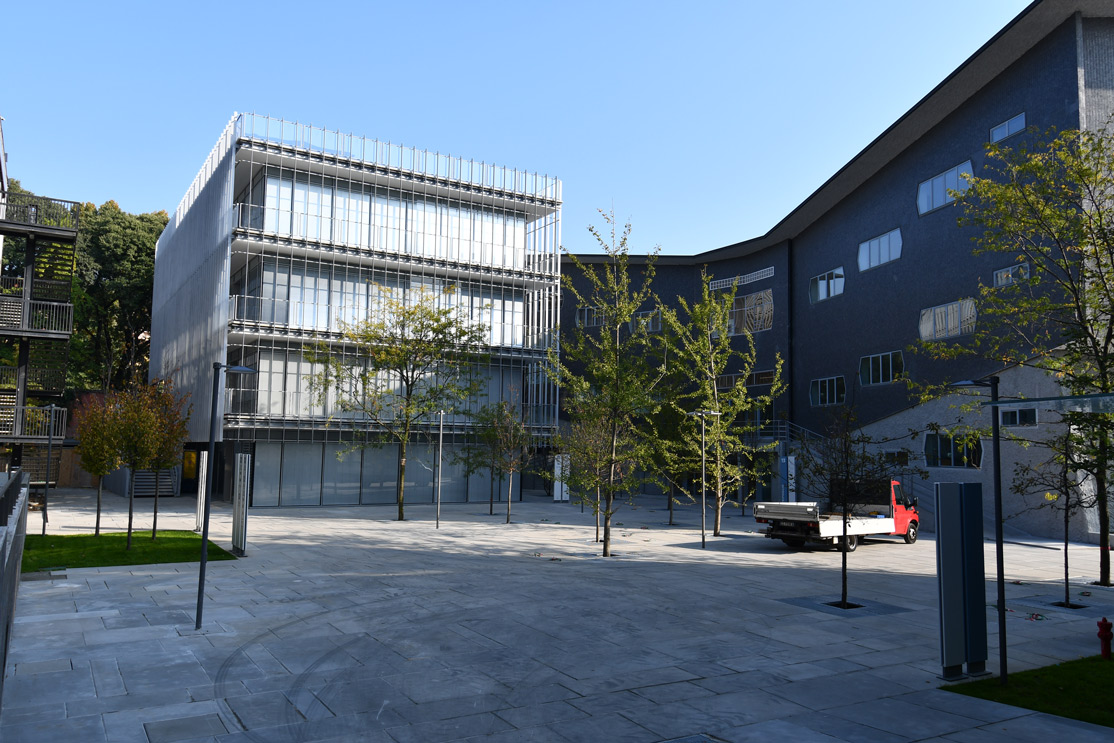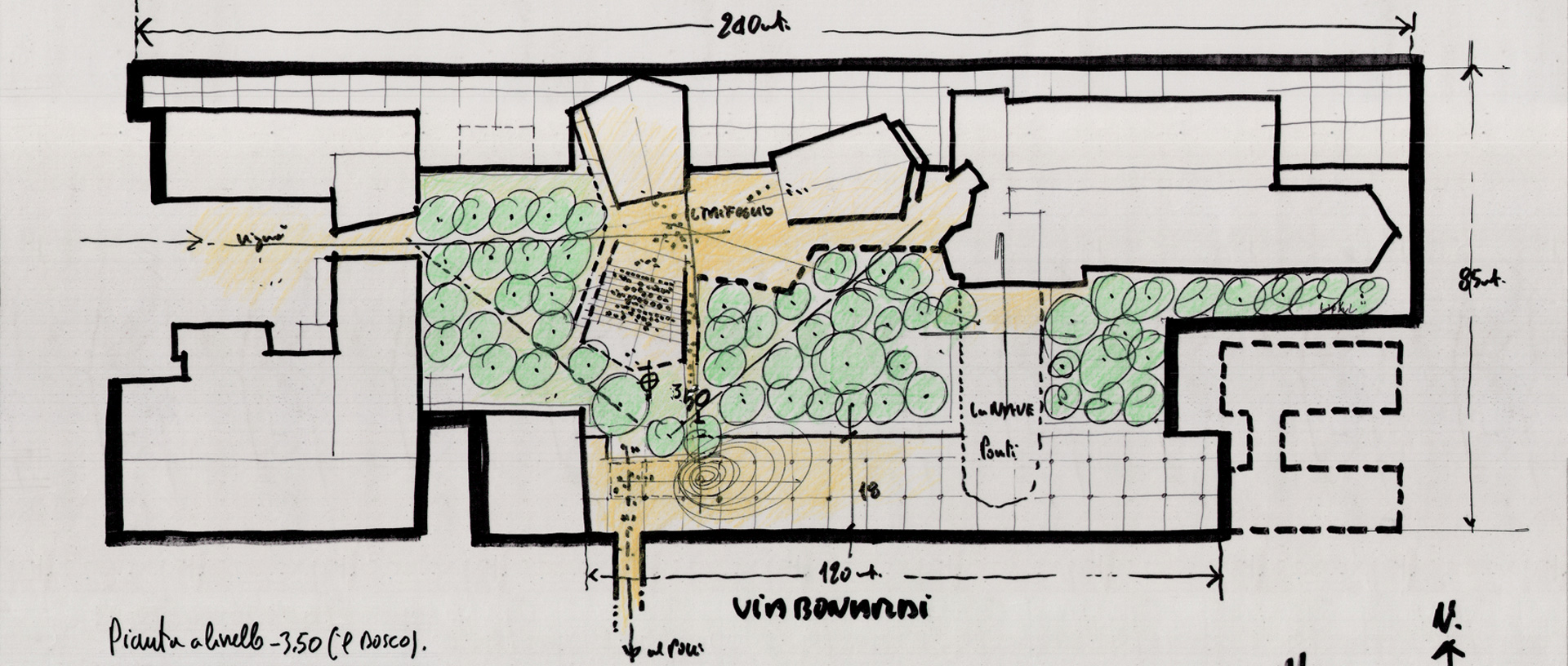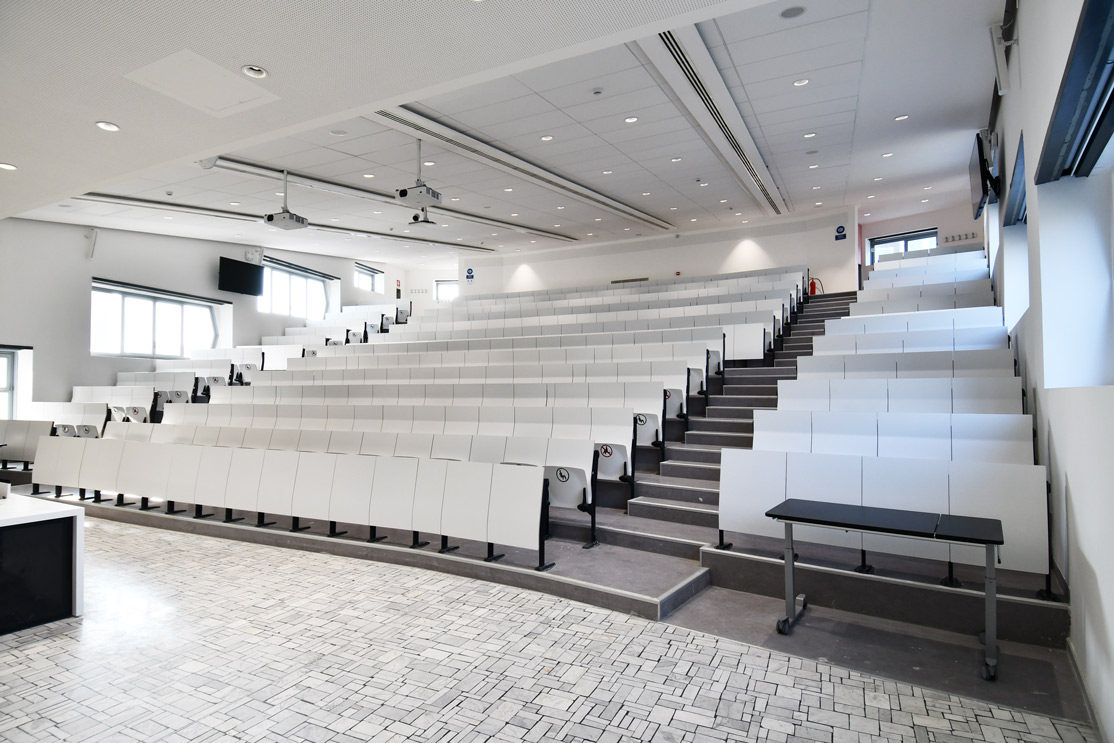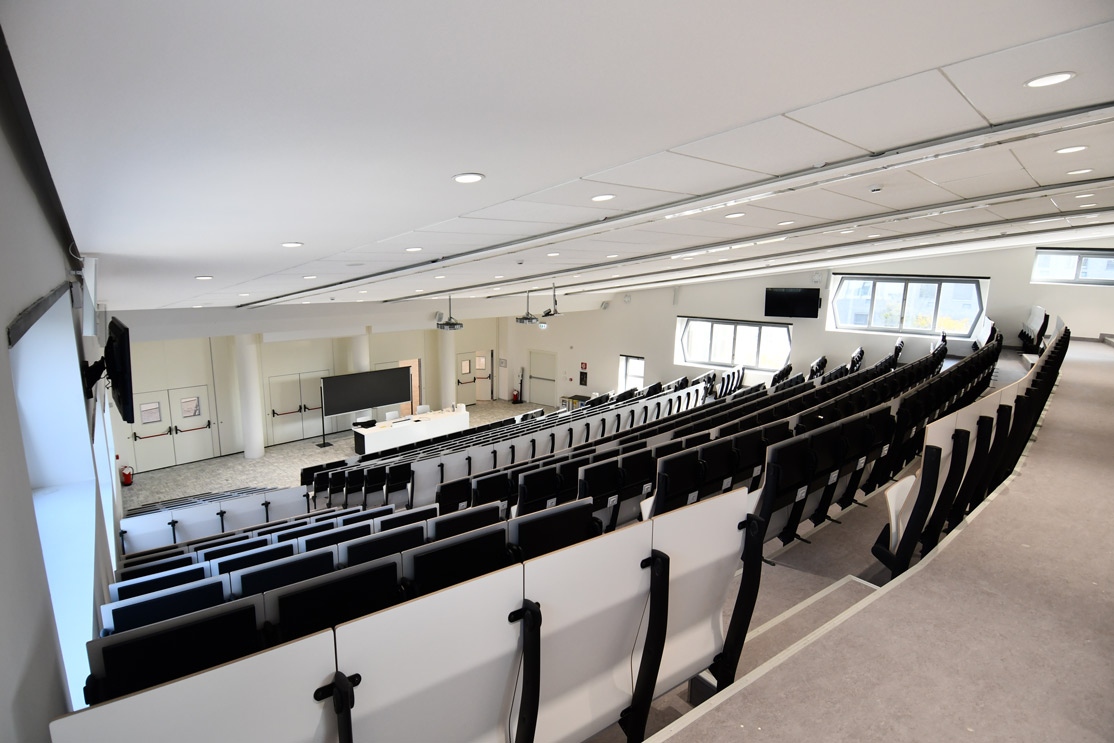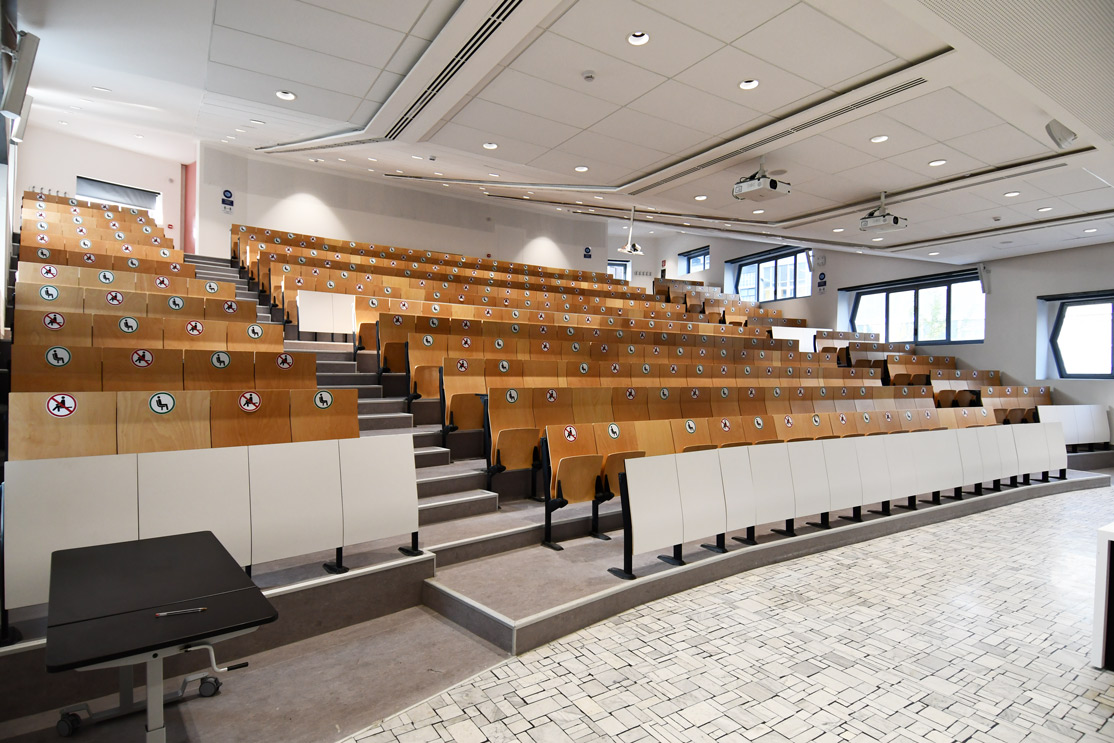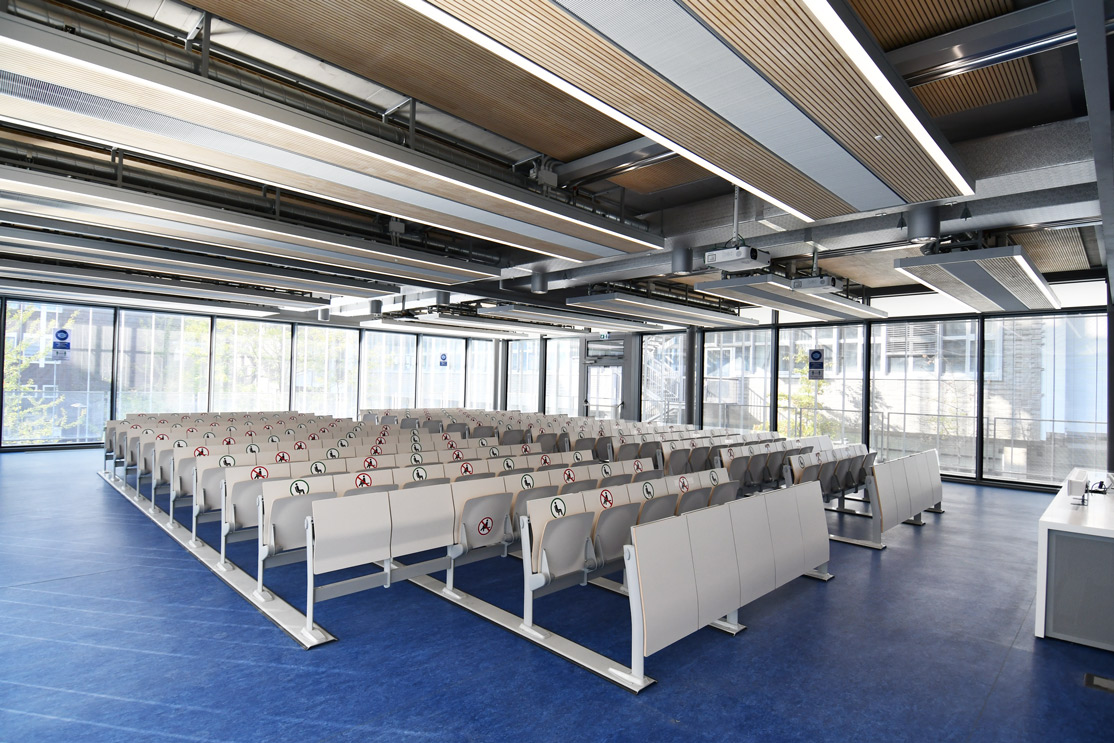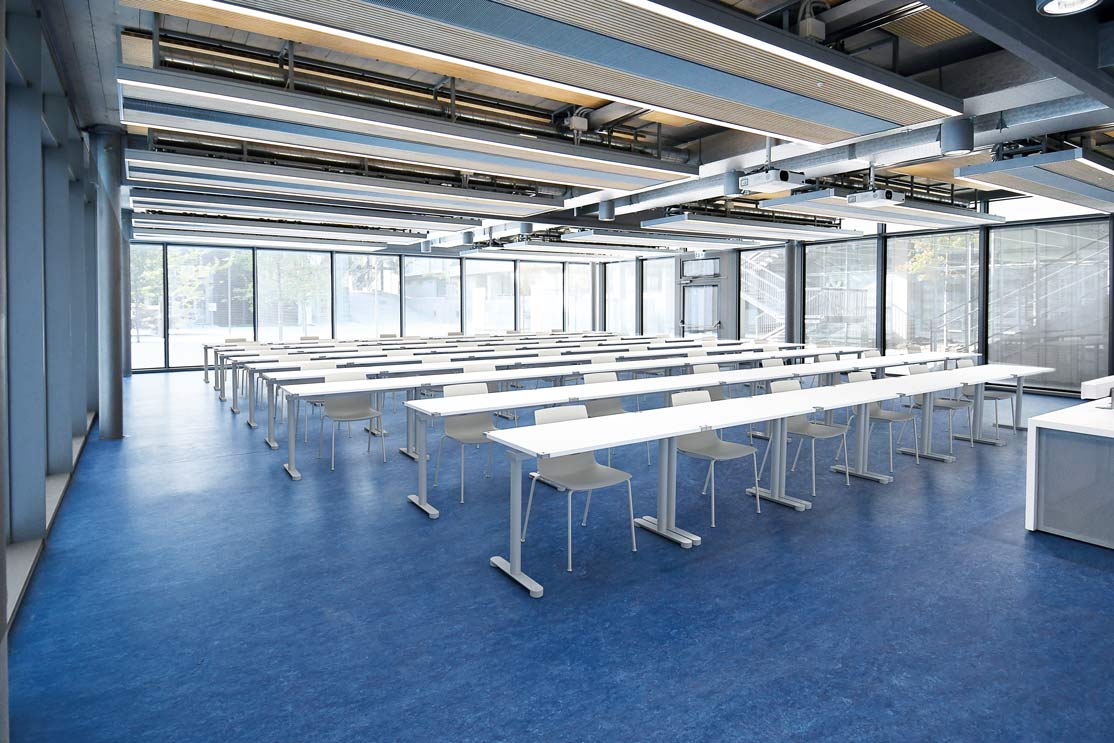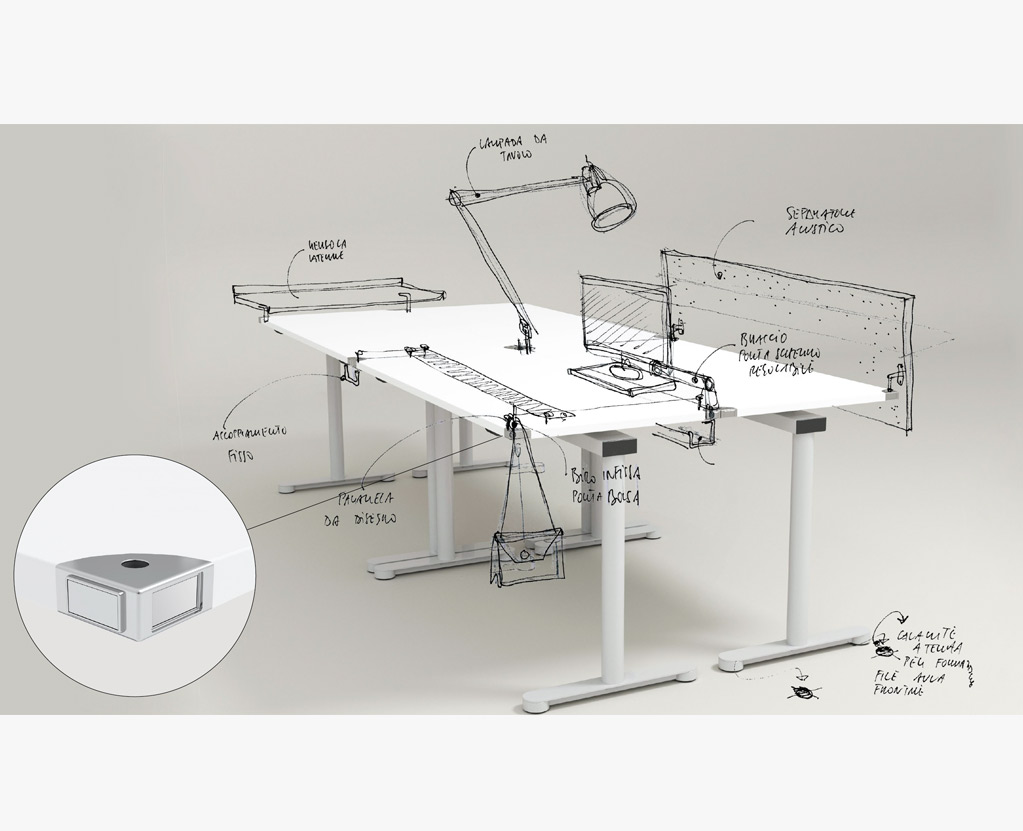 Poli table
custom-made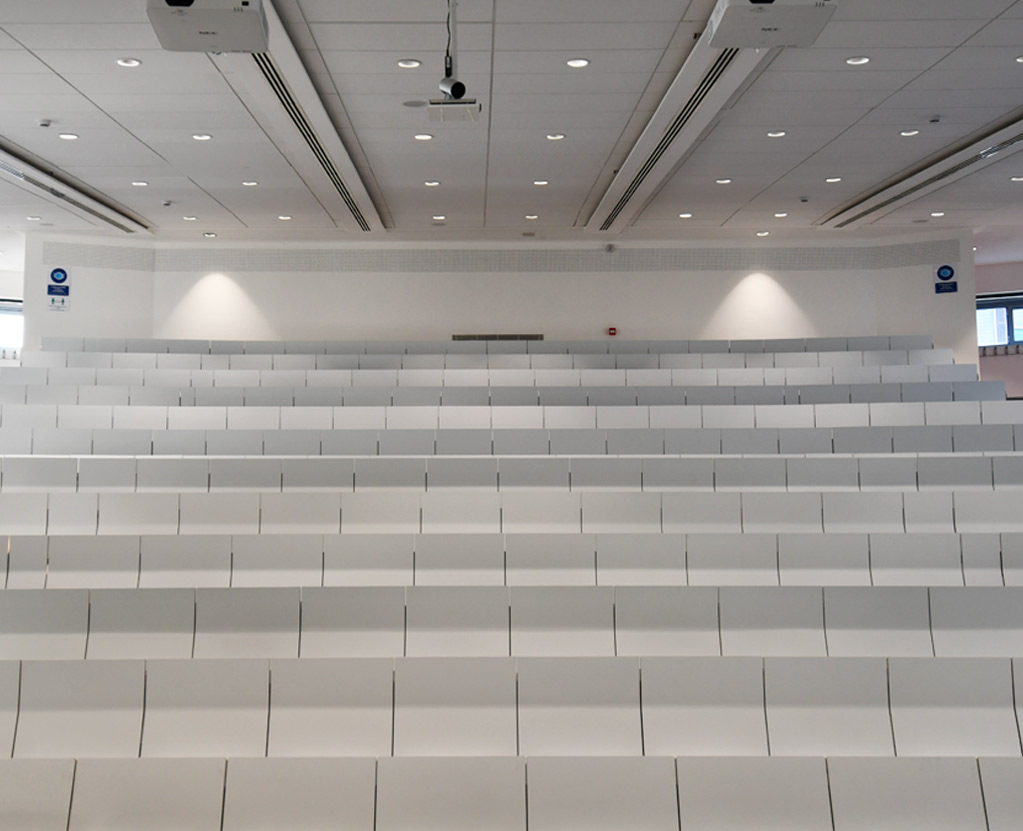 Omnia Evolution
front view
Expertise in Education Environments
For over thirty years we have been designing and constructing educational environments. Our experience gives us precious industry know-how and allows us to provide products that meet the highest standards of quality, ergonomics and comfort. Within the prestigious classrooms of the Politecnico di Milano, Omnia Evolution was chosen as the ideal solution for comfort, ergonomics and fixturing.
Made-to-Order
Based on a design by Arch. Ottavio di Blasi, we have engineered and built a special folding and multi-purpose table called Poli. The tables are equipped with a new magnetic ganging system and can form infinite compositions, as well as accomodate multiple accessories.
Guarantees and certifications
All Aresline products are guaranteed for 7 years and are certified by the most important institutions. Reaction to fire class 1 IM certification can be supplied upon request.