Headquarters of the Order of Engineers, Verona
For the headquarters of the Verona Order of Engineers, in a renovated former industrial complex, we chose: for training classrooms, the versatile Zero9 seats that can be hooked together, stacked, and equipped with anti-panic writing tablets; for meeting rooms, the comfortable Papillon armchairs with large writing tablets, easily folded and stowed in special trolleys to allow the hall to be converted into other configurations for different uses.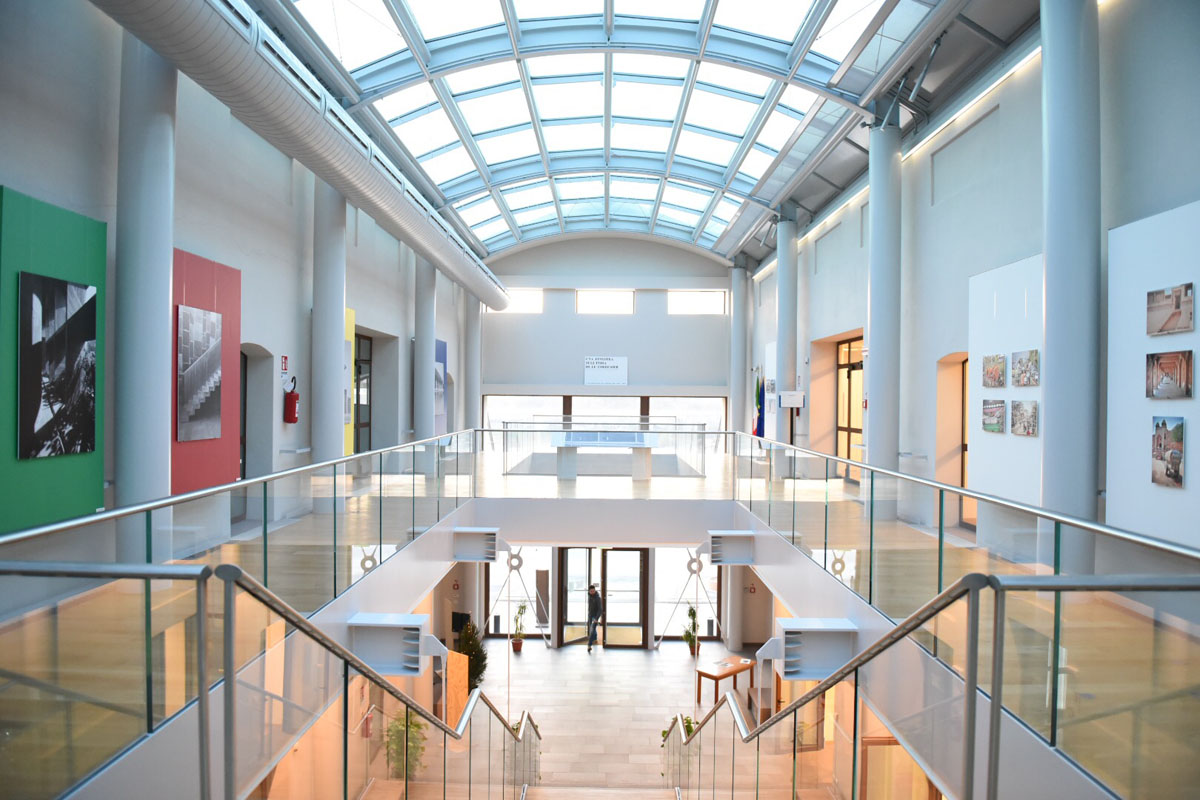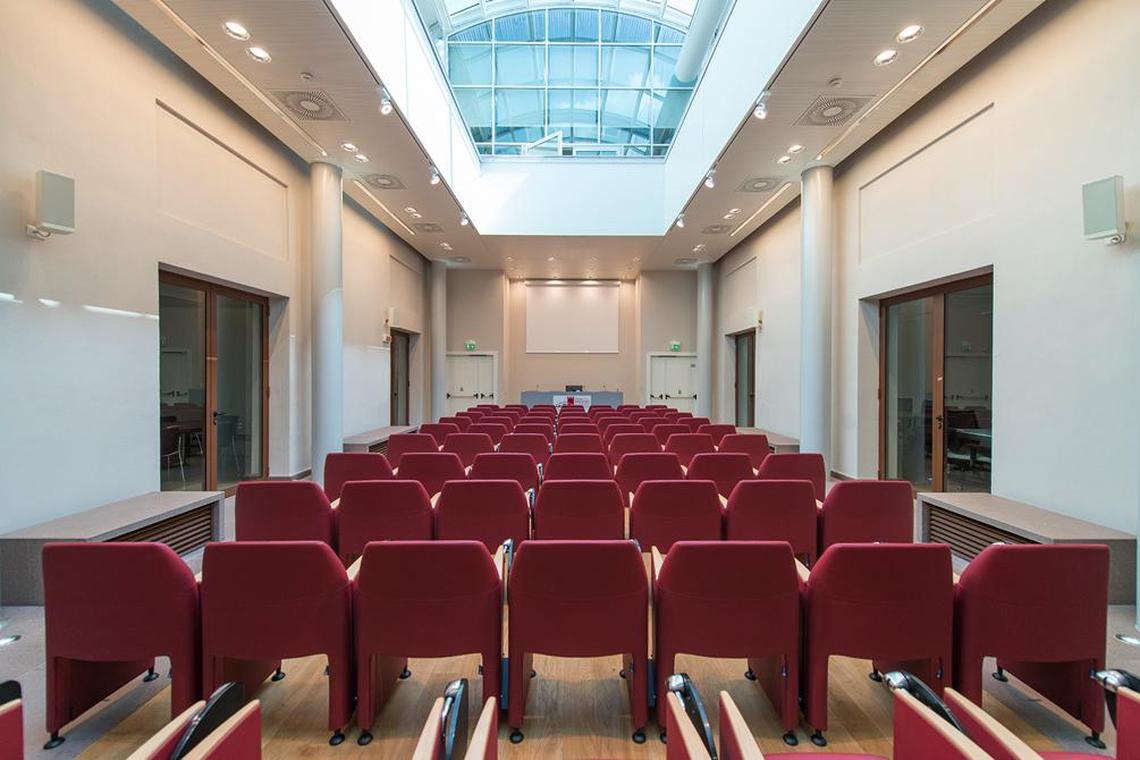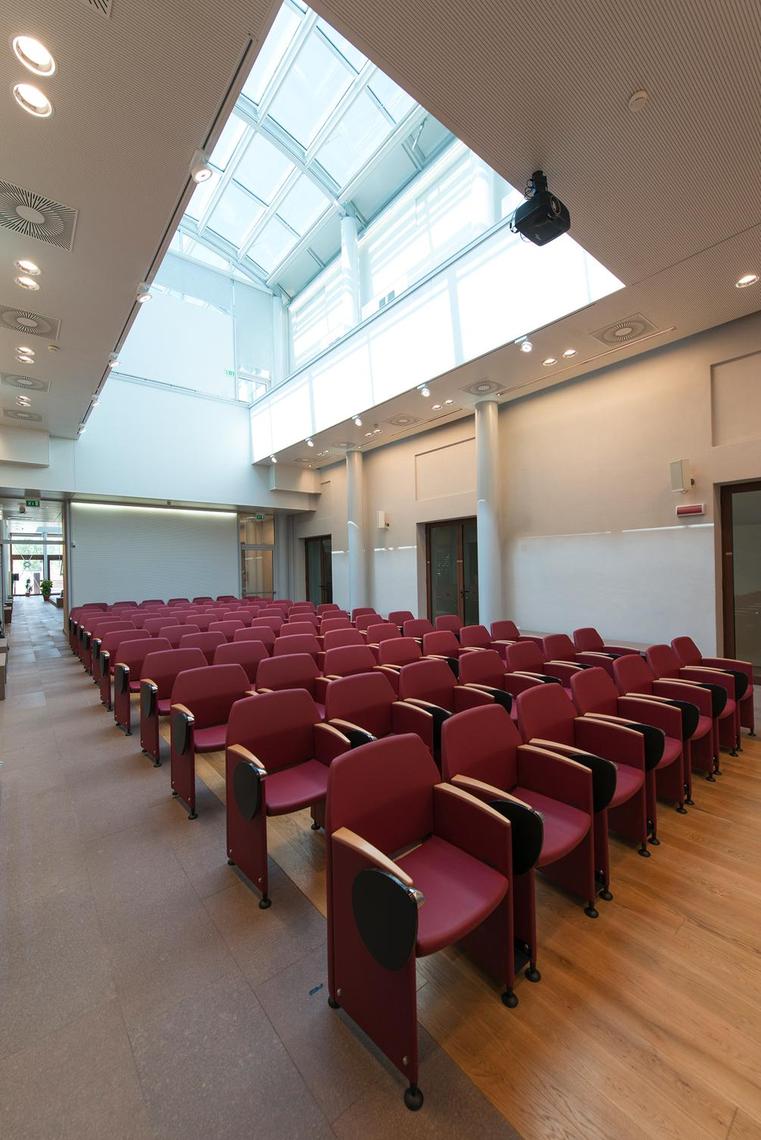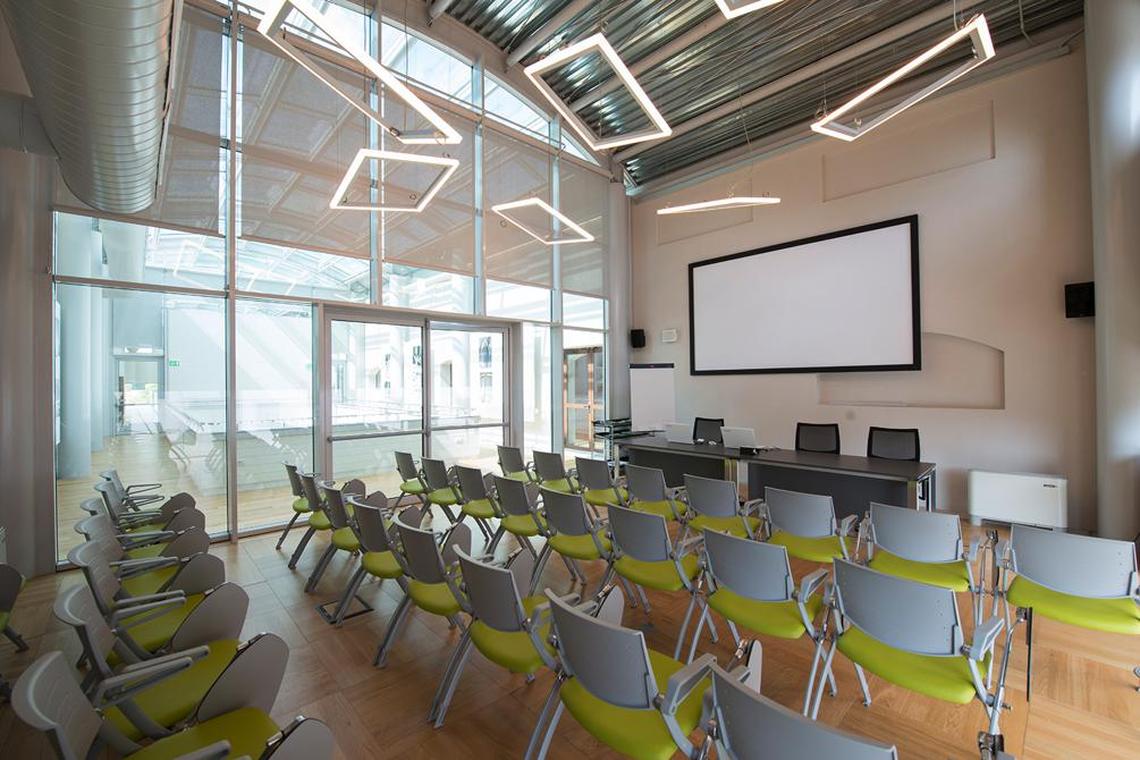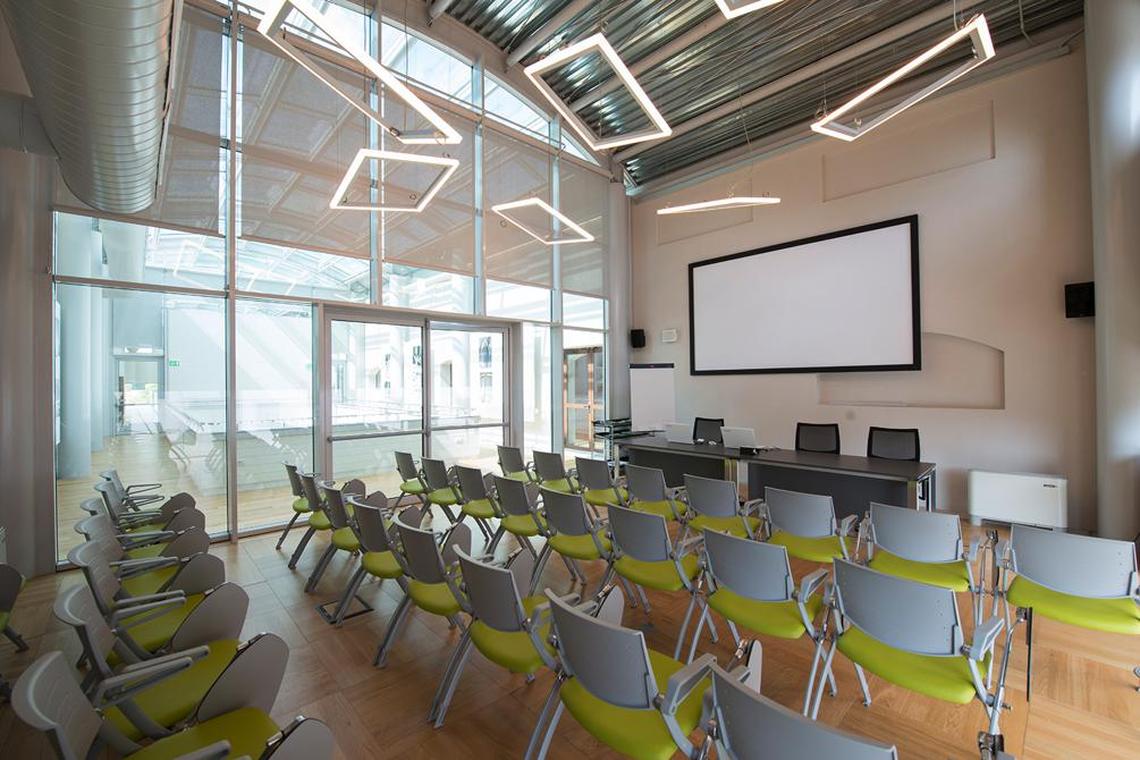 Zero9
Zero9 with tablet for the training room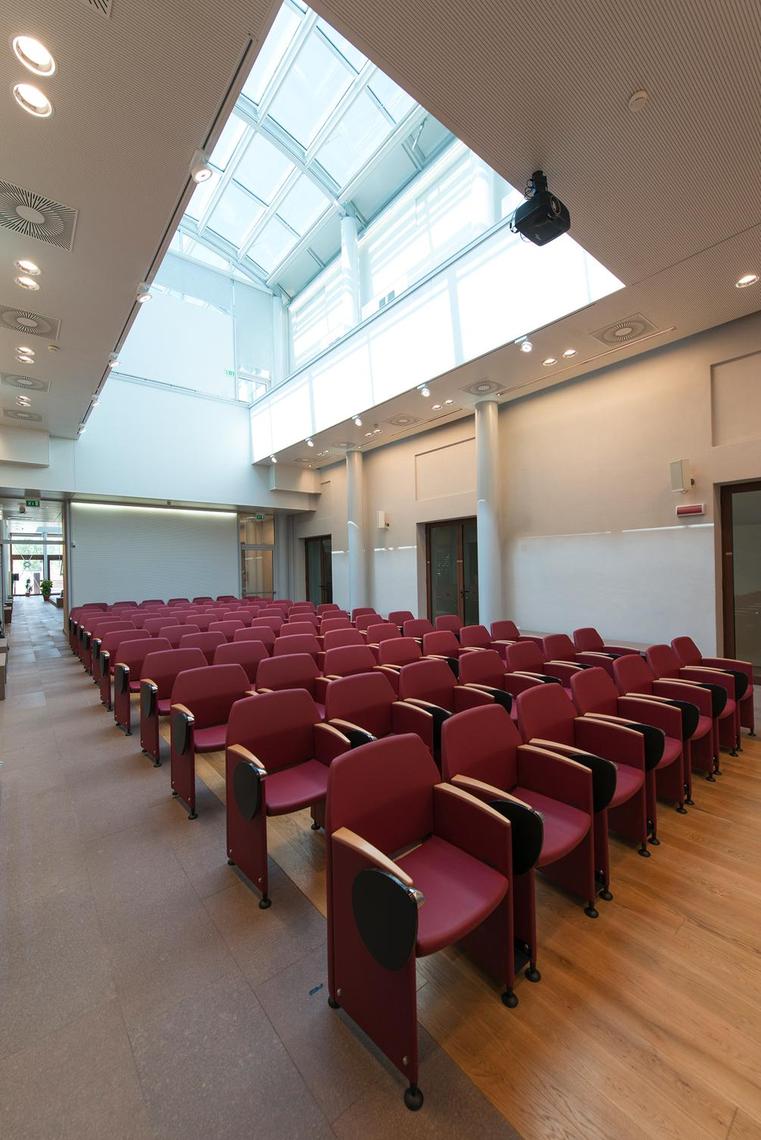 Papillon
Papillon with tablet for the multipurpose room
Versatility
Our line of chairs for collective spaces is designed for flexible solutions in multipurpose environments.
Warranties and certifications
All Ares Line products have a 7-year warranty, and are certified by the most important bodies. Upon request, class 1IM fire resistance certification.
Ergonomics
These chairs for collective spaces are designed according to the highest standards of comfort and ergonomics: they are true autonomous workstations that can be equipped, if desired, with large writing tablets. In the most sophisticated cases, the writing tablet can even include integrated technology (see example: FAO Rome).
Style and customisation
We offer an extremely wide range of fabrics and leather for the most customisation possible.