The Human Safety Net, Venice
In 2022, the Generali Group inaugurated the new headquarters of The Human Safety Net in the Procuratie Vecchie building on St. Mark's Square in Venice, after renovations carried out by David Chipperfield Architects Milan.
After 500 years, the space has been re-opened to the public with an exhibition area, a cafe, offices, and an event space with an avant-garde auditorium.
The latter has been equipped with 231 red Papillon seats: an ideal solution thanks to their excellent comfort and, most of all, their versatility: they make it possible to quickly reconfigure the hall, thanks to a closing system that allows the chairs to be stored in a practical trolley - in this case, designed specifically for the venue.
Focus
Papillon armchairs, easy to close and move.
The chosen model is the Folding Seat: when unoccupied, the chair remains closed to facilitate movement between rows.
These seats can be fixed to the floor with removable parts.
Project
The Human Safety Net headquarters
Location
Venice, Italy
End Use
Auditorium
Covered Area
306 sqm
Supplied Seats
231 seats
Supplied Products
Year of Completion
2022
If interested, please contact us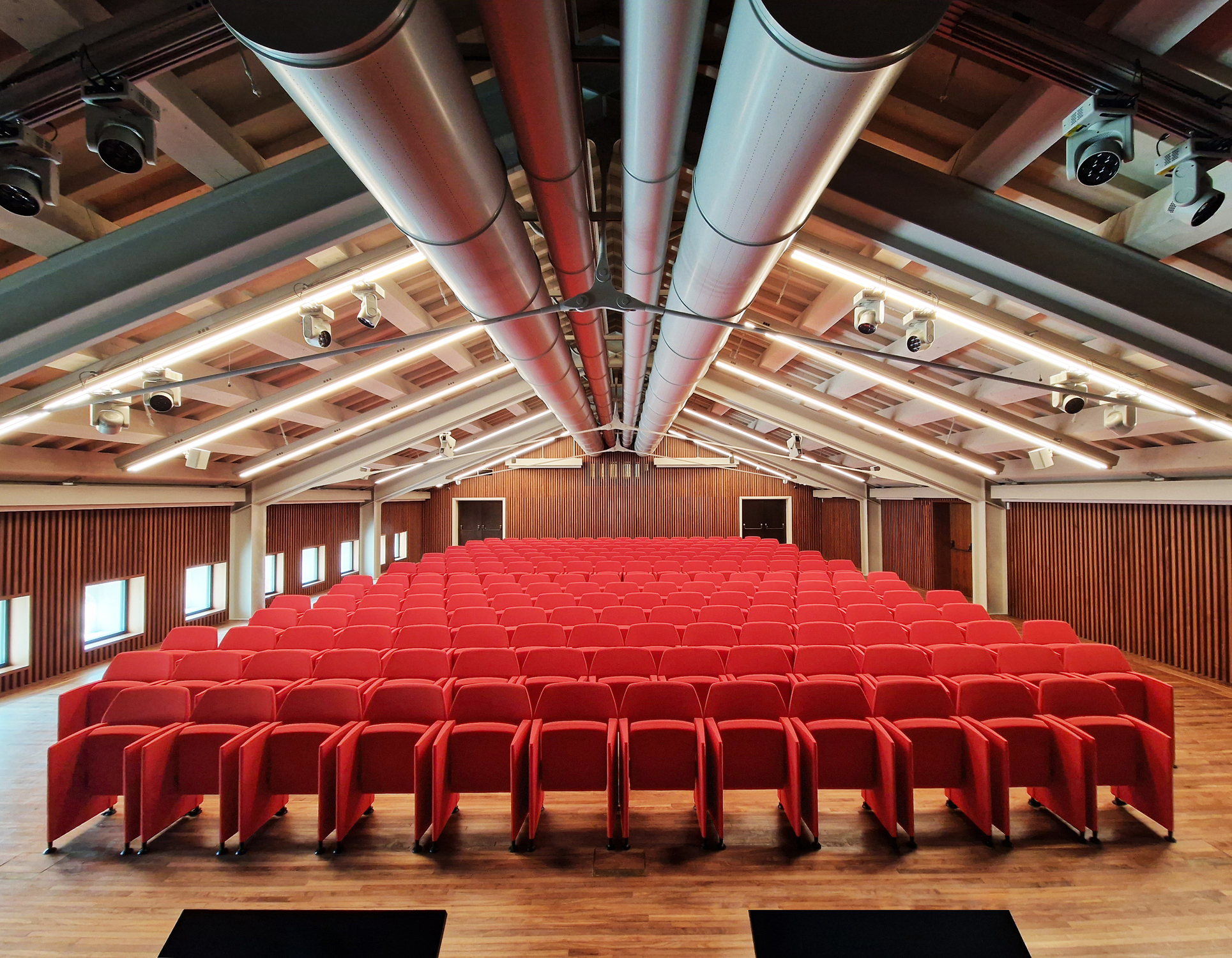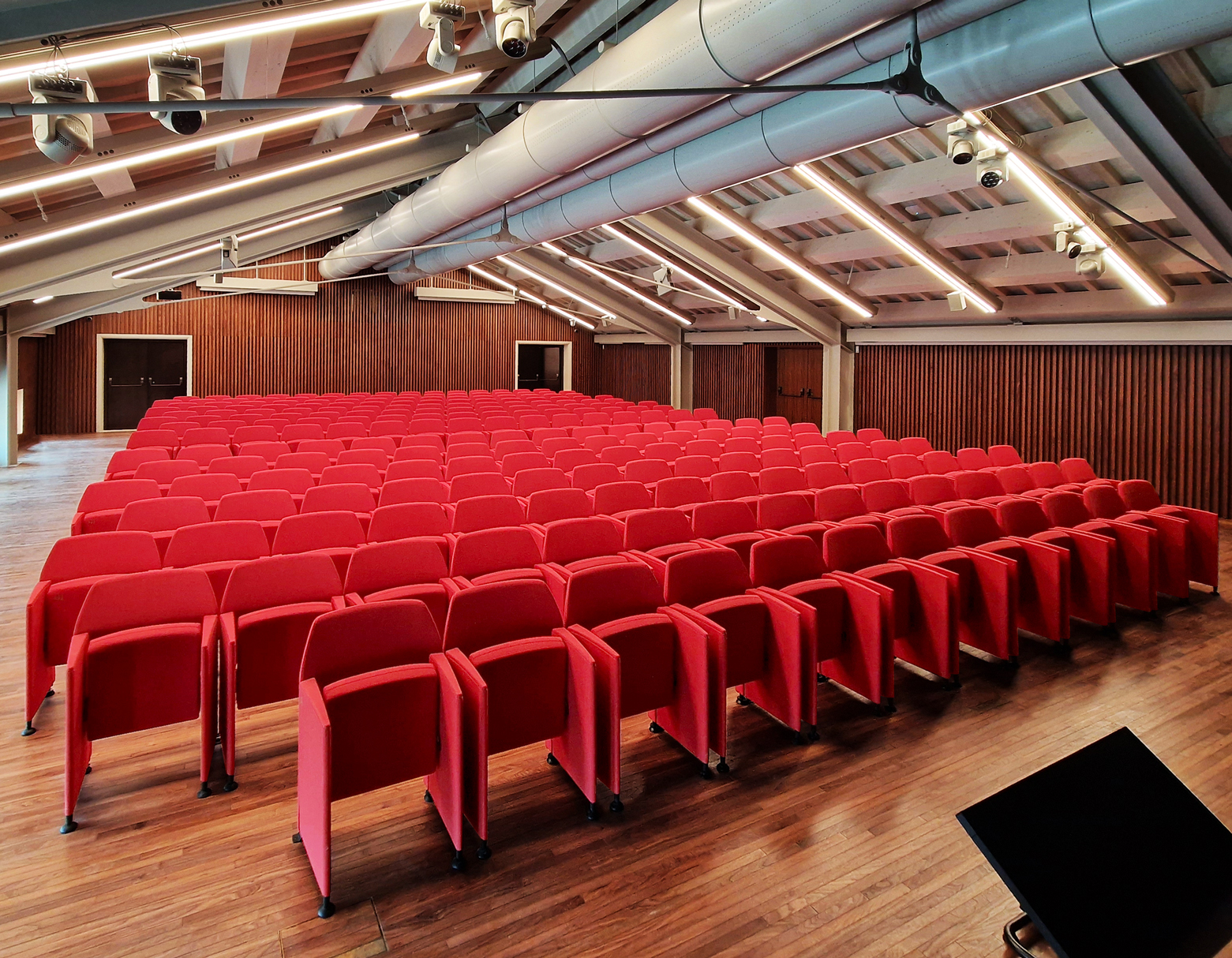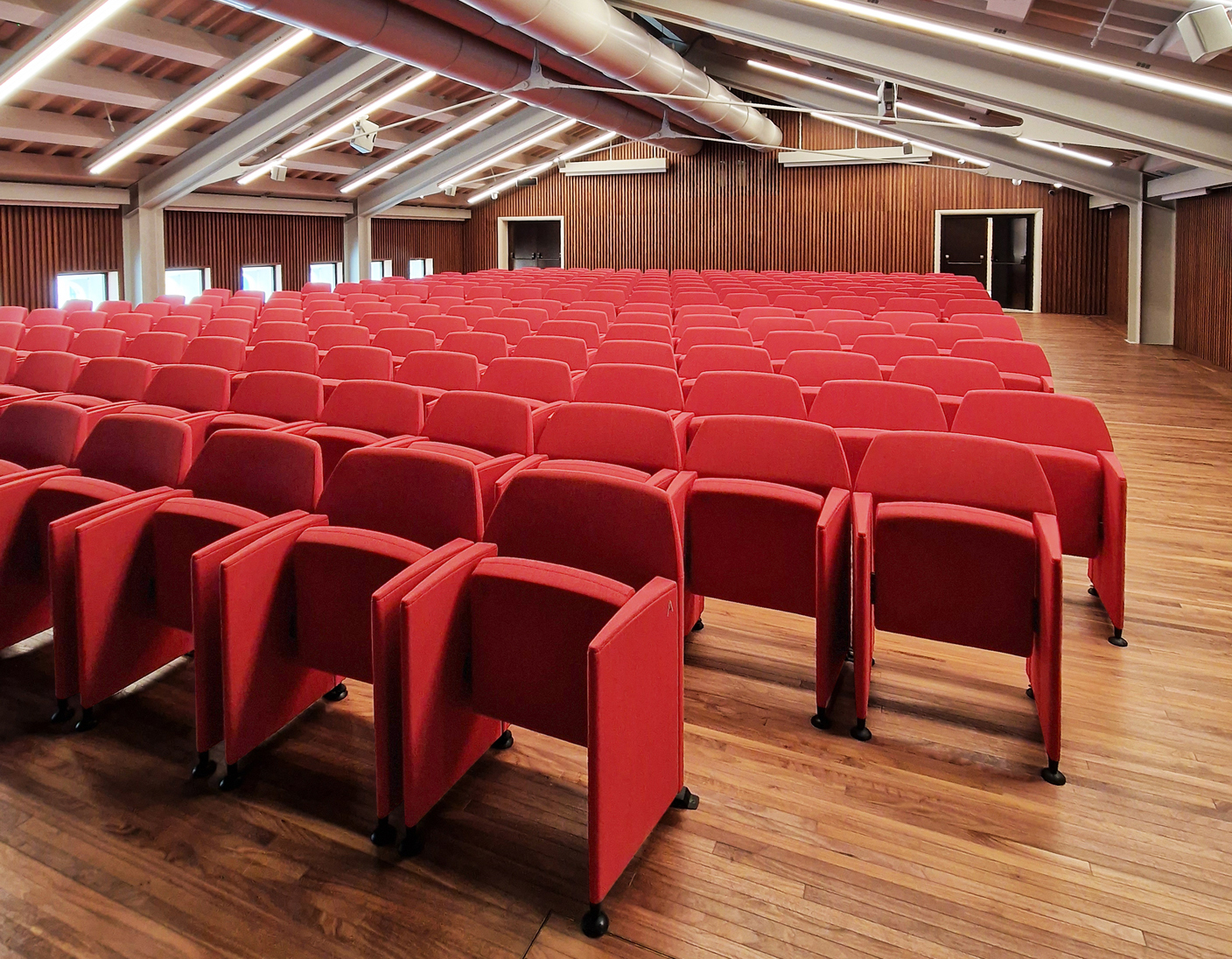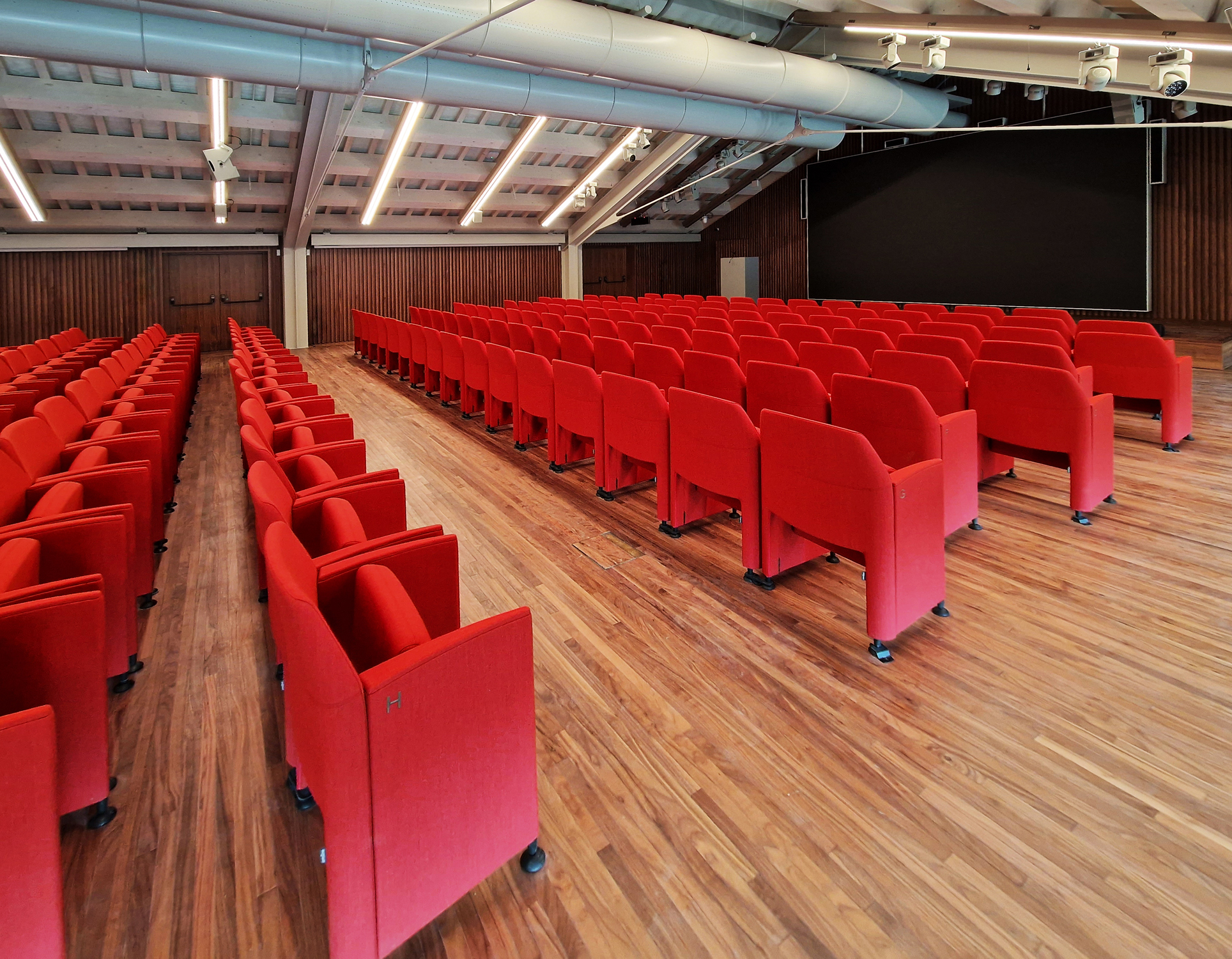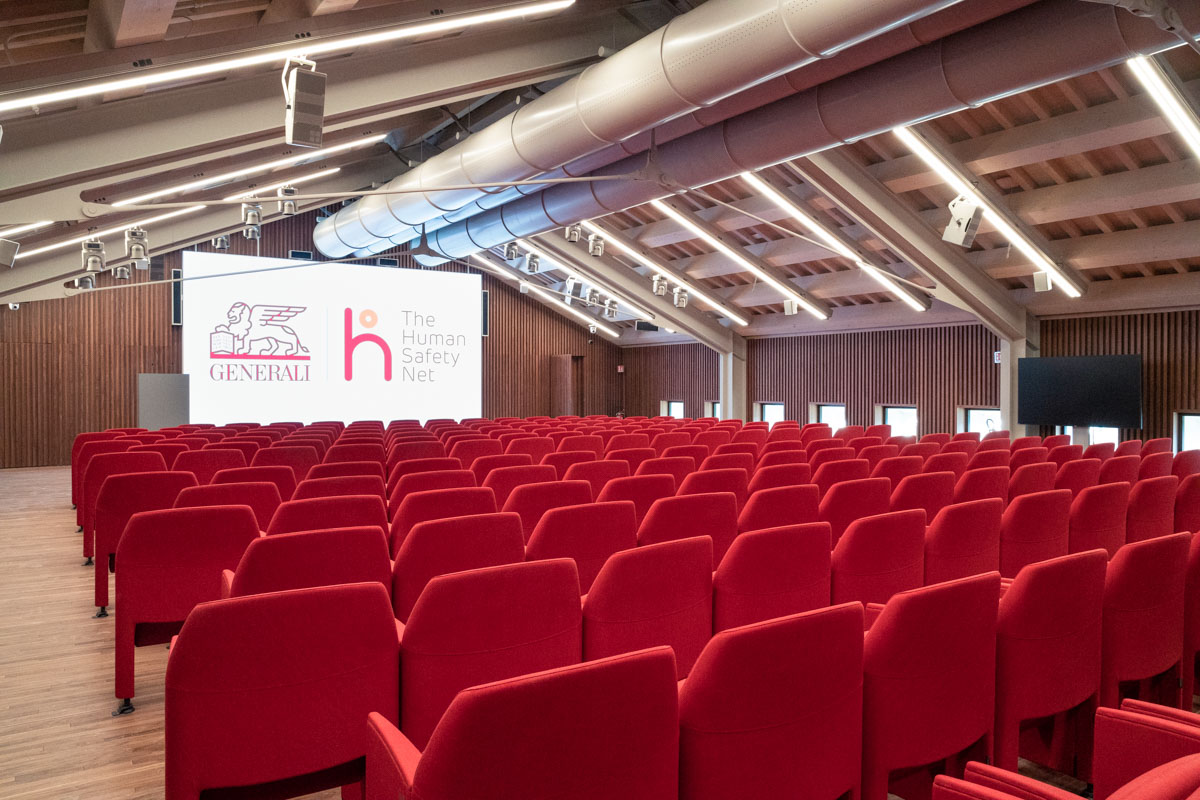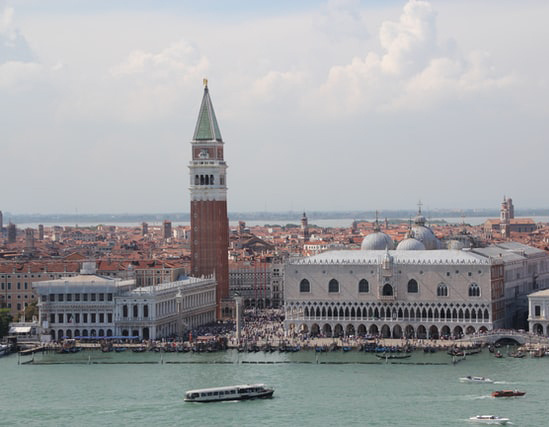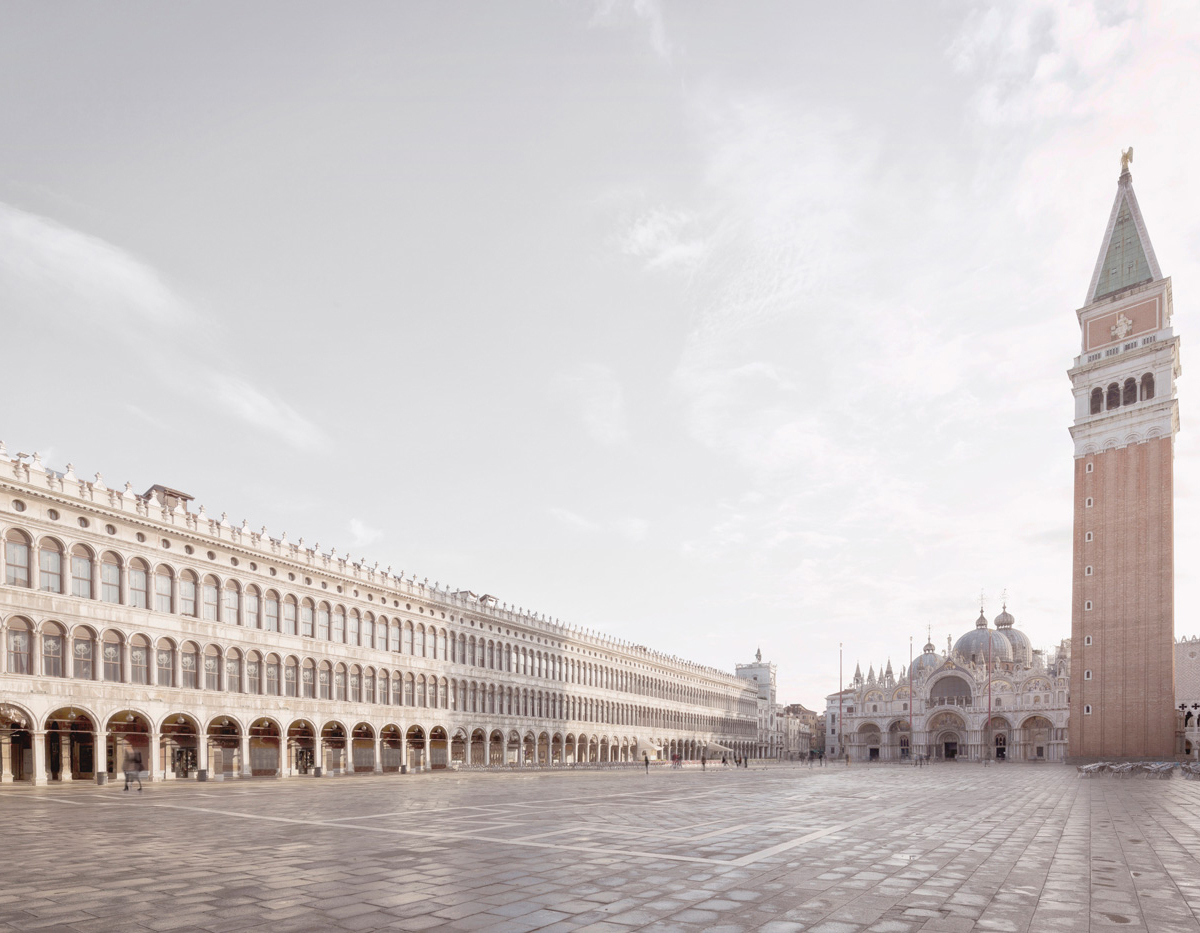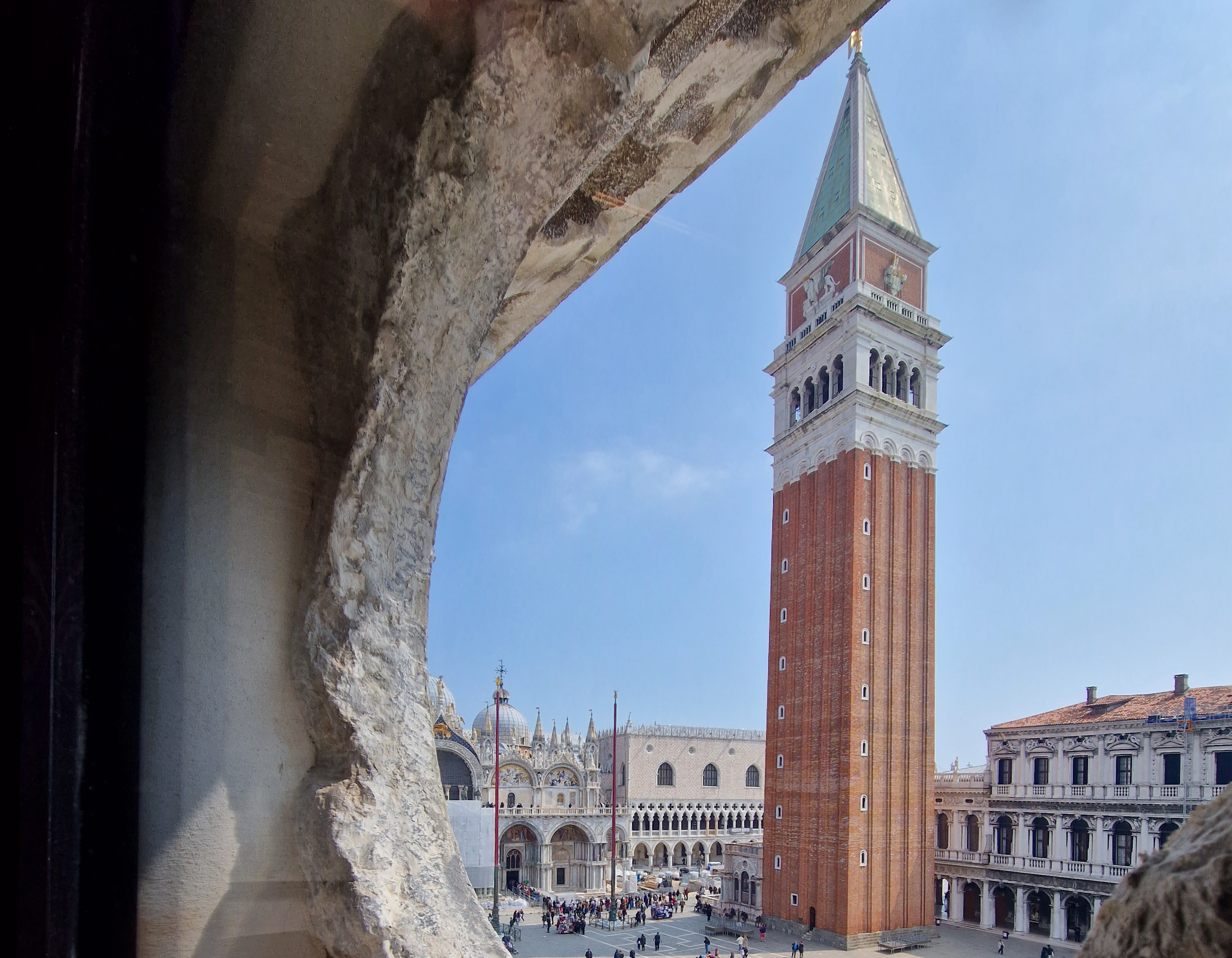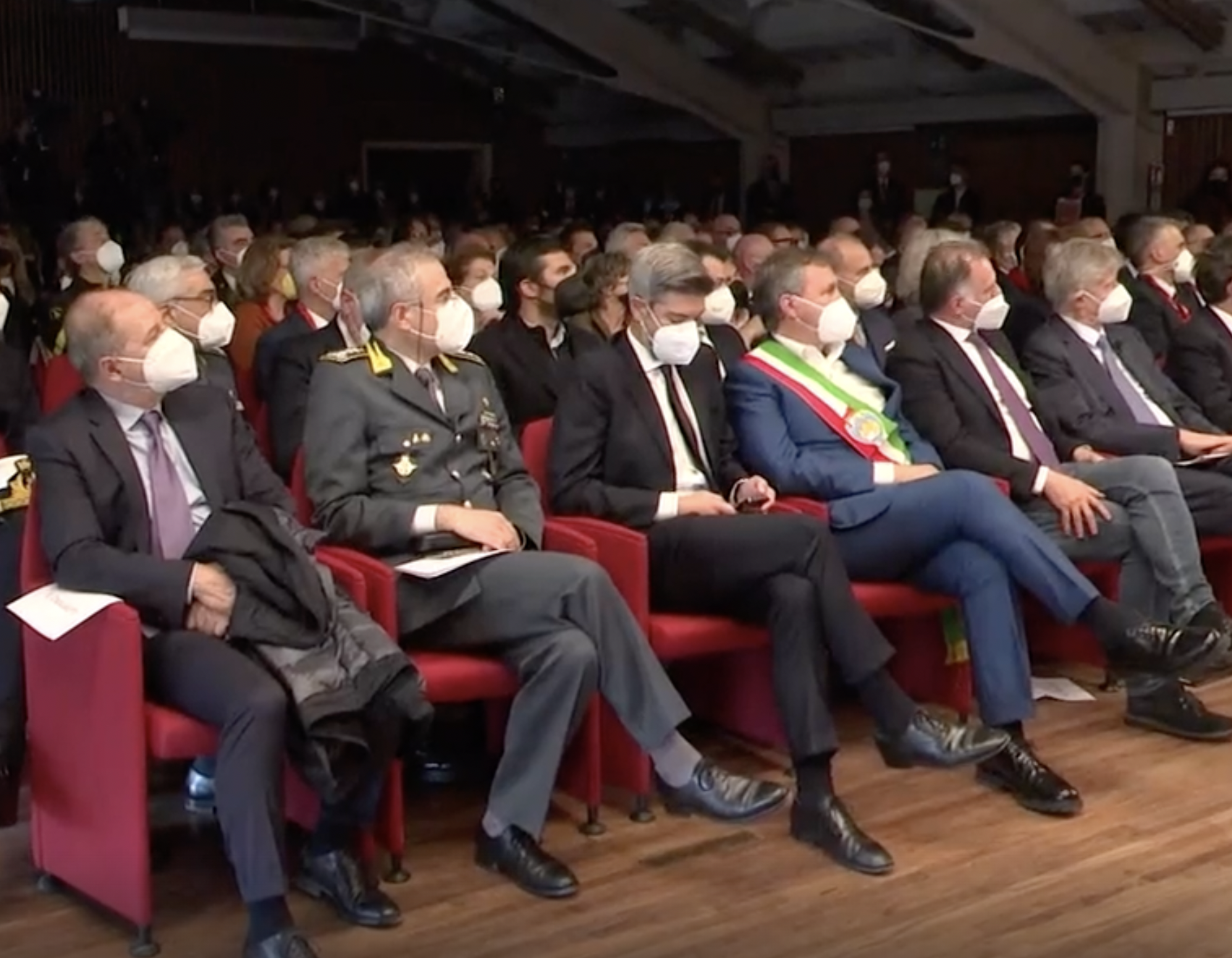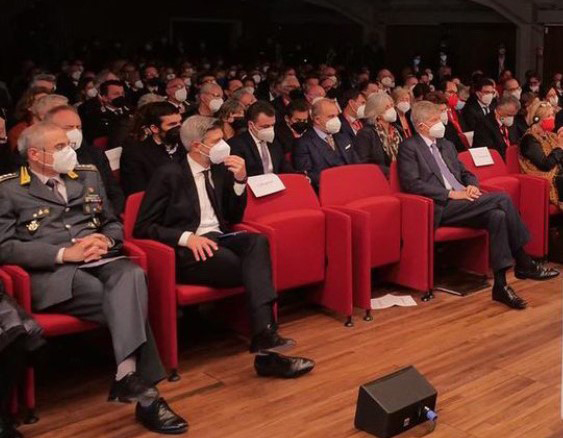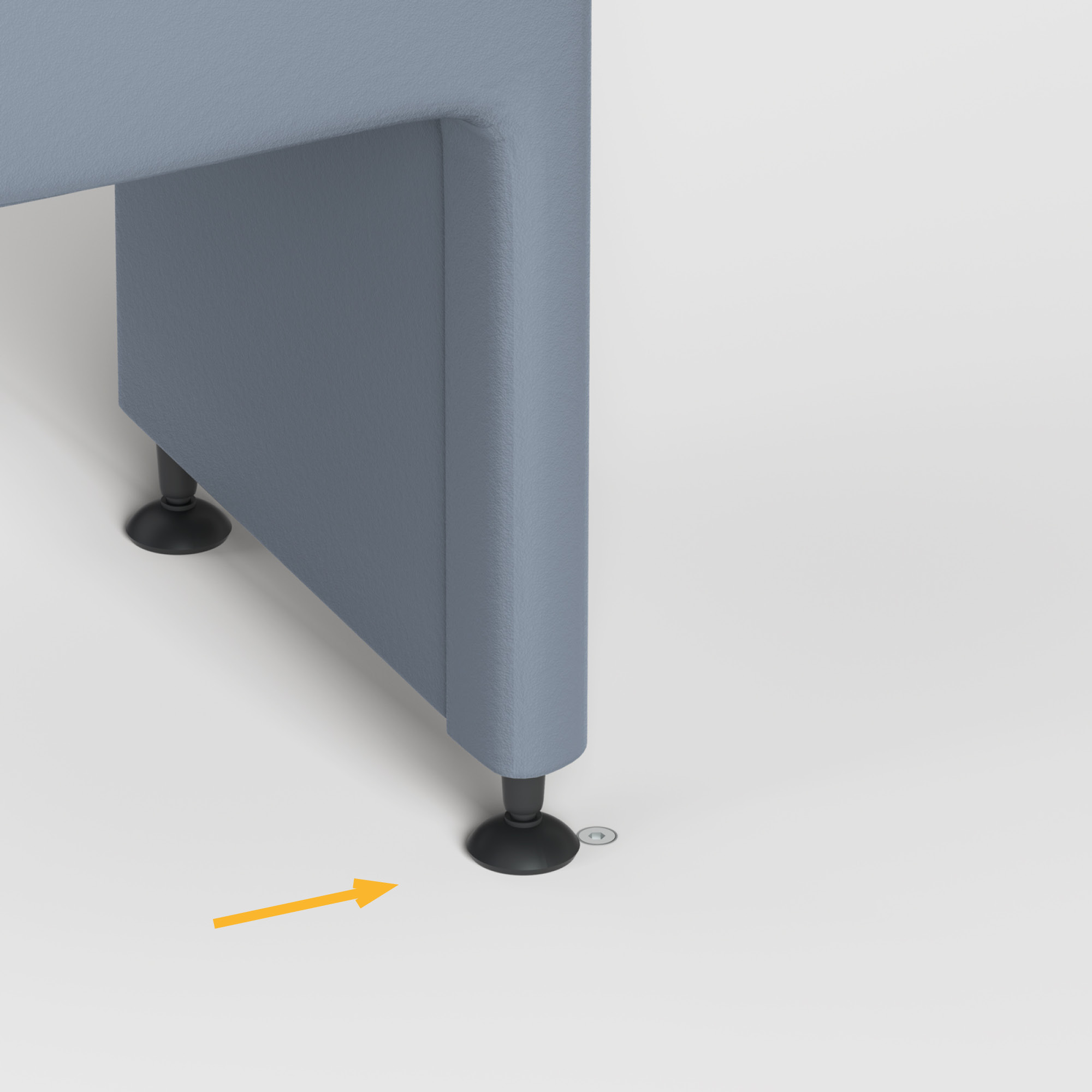 1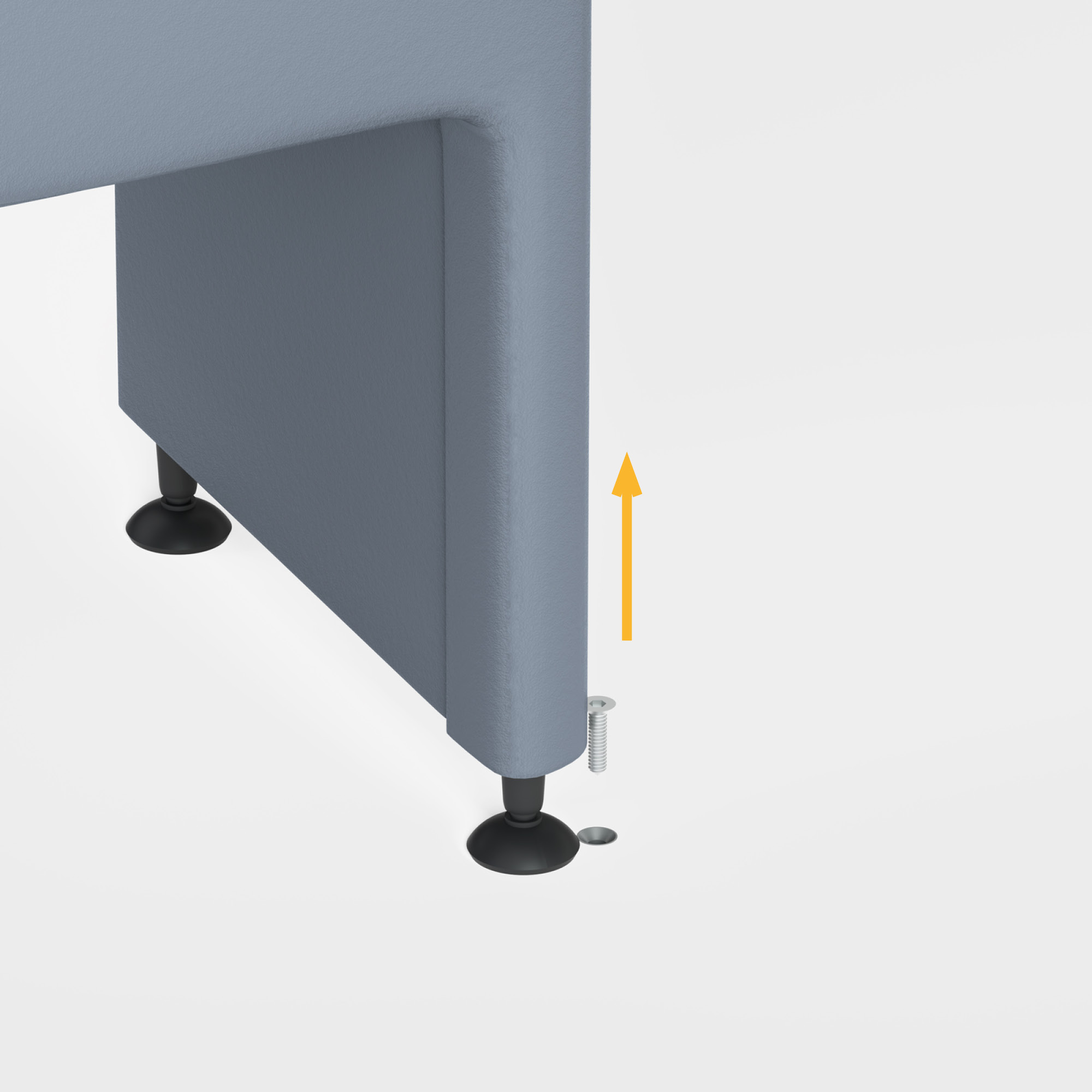 2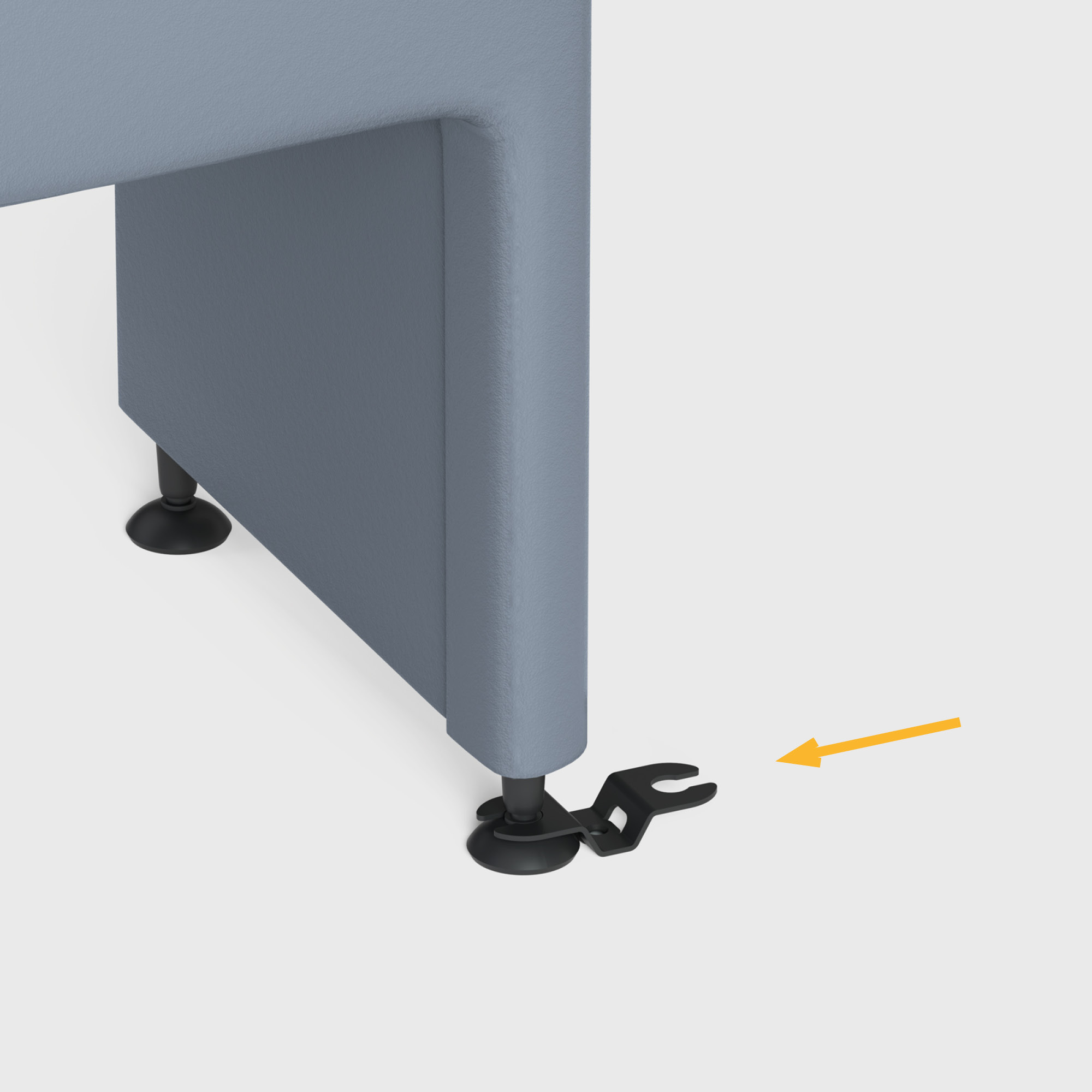 3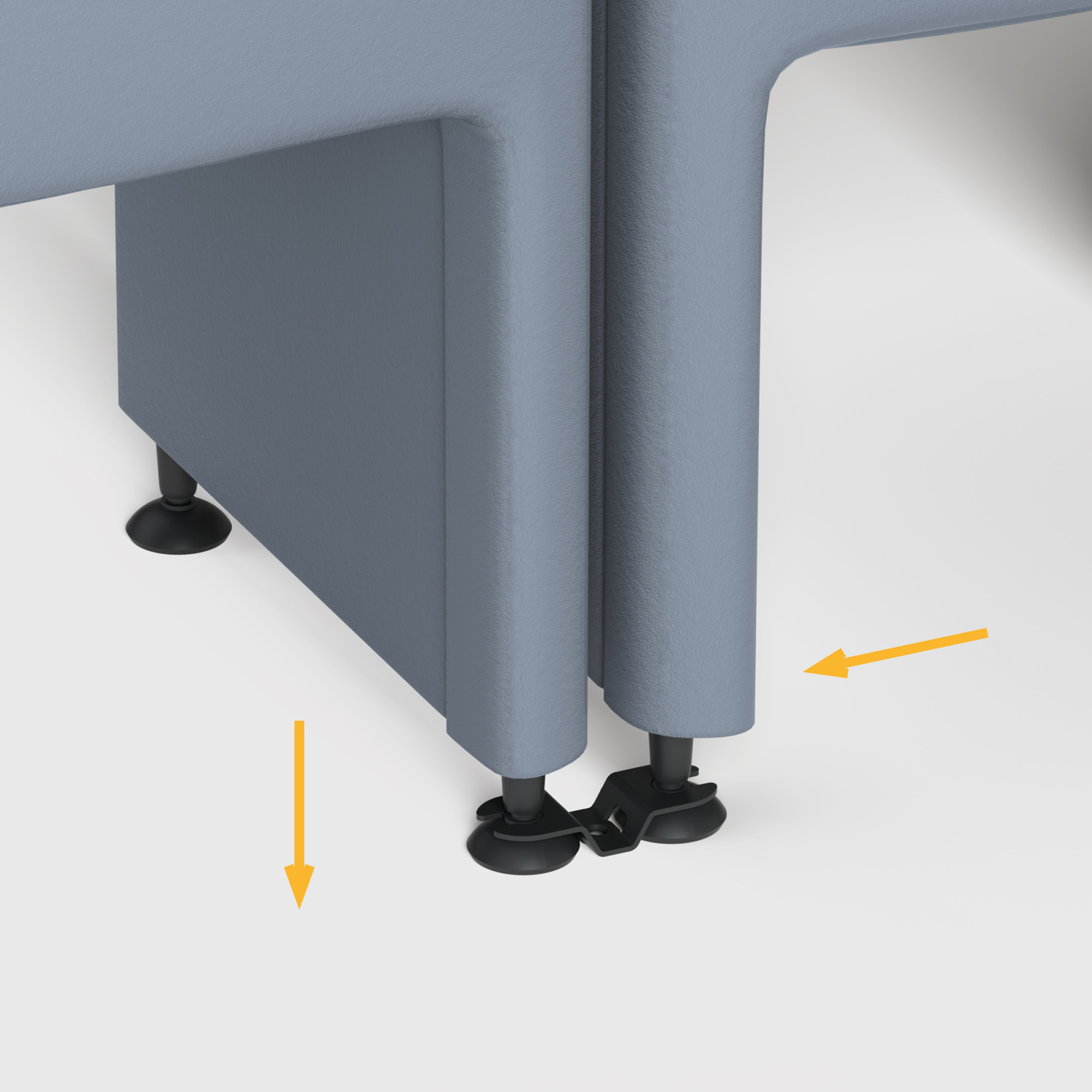 4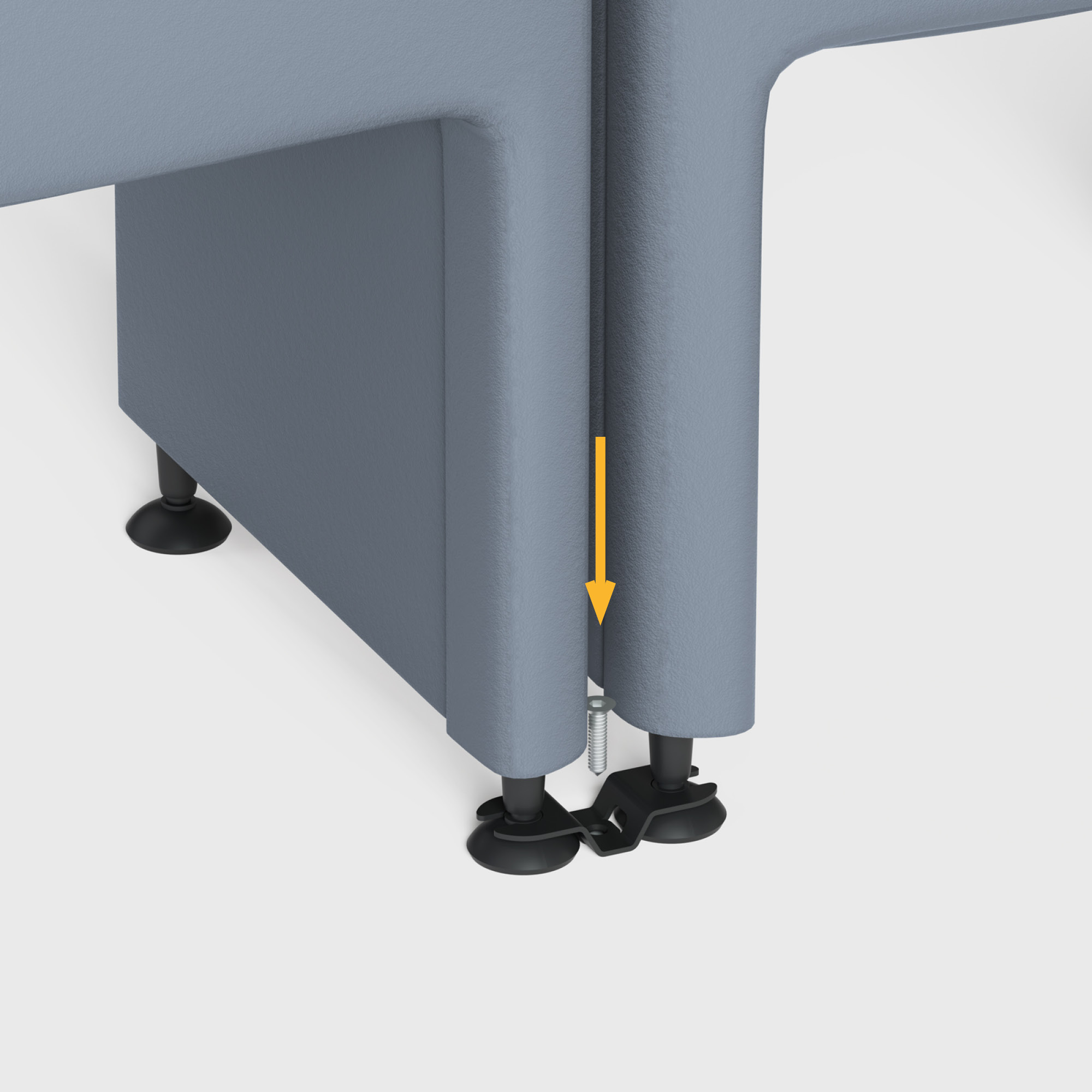 5
6
Floor Ganging Clip
The seats can be fixed to the floor with removable parts.
1. Align foot with floor attachments
2. Remove the screw
3. Insert bracket in foot
4. Hook bracket to feet
5. Mount bracket to floor
6. Done!