Fighting hunger in the world also requires public awareness, thus the Zayed Foundation, named after the UAE founder, financed the construction of this media centre that can host communications for large FAO assemblies. For the Centre, with a view of the Caracalla baths, the architect chose three materials: glass, steel and wood, while pixel colours (red, green and blue) abound inside the hall. Decorated by a trilogy of glass art, the one in the entrance is marked by a quote from Sheik Zayed: "Give me agriculture and I will guarantee civilisation". The "Solutions on Demand" for this hall consisted in easily adjustable and multimedia Papillon, because an infrared reception system was integrated in the minimum HPL chair tablets for simultaneous translations. The sightline is significant, thanks to the curved row layout, obtained with the specially shaped bracket.
Focus
158 "solution on demand" multimedia Papillon with infrared reception system integrated into the writing tablet for simultaneous translation.
Arrangement in curved rows thanks to the connection with a special bracket.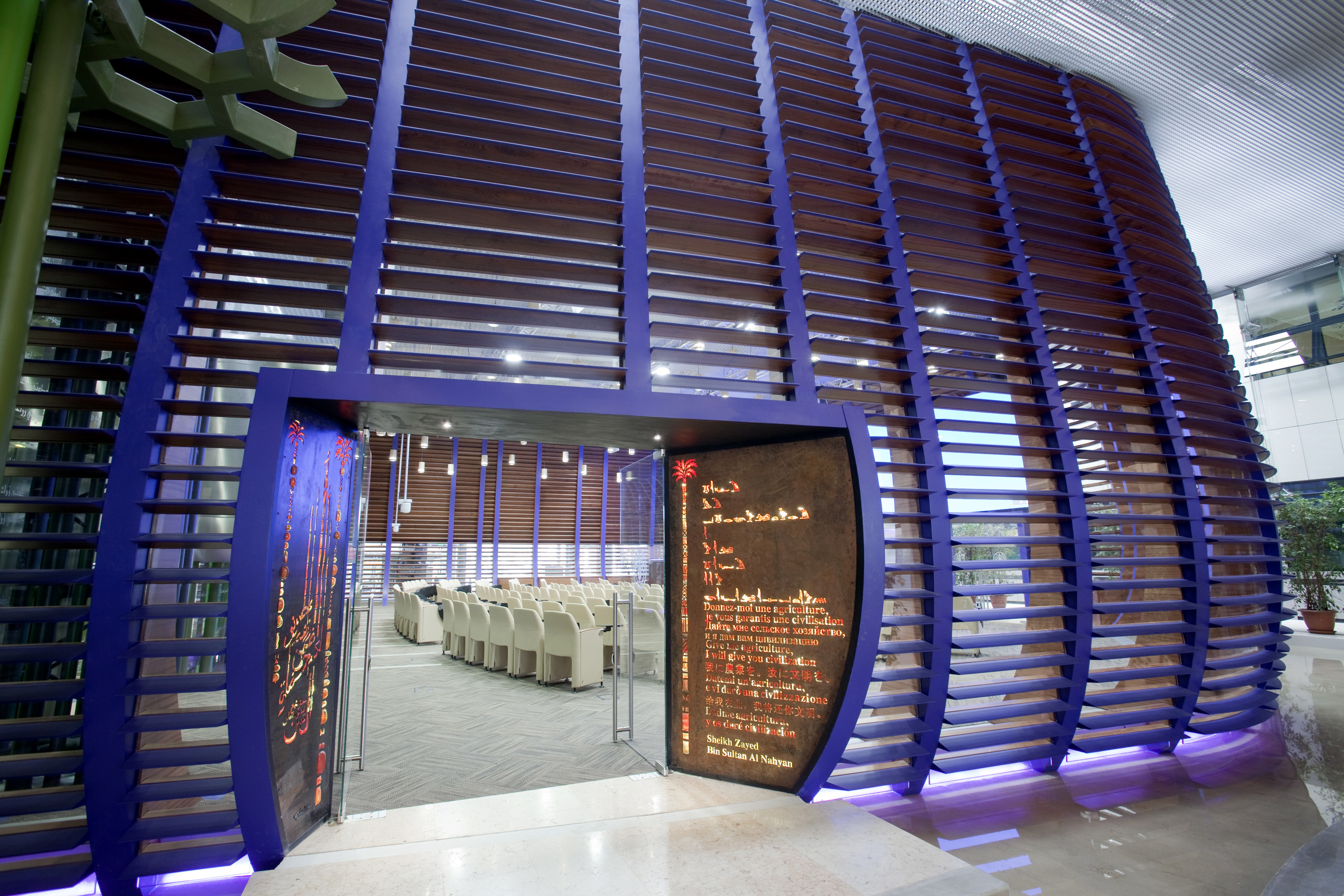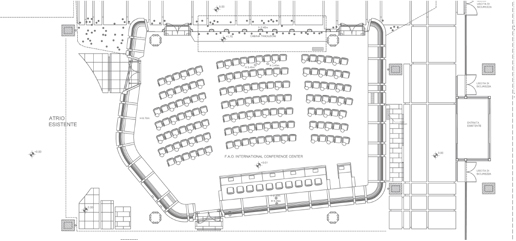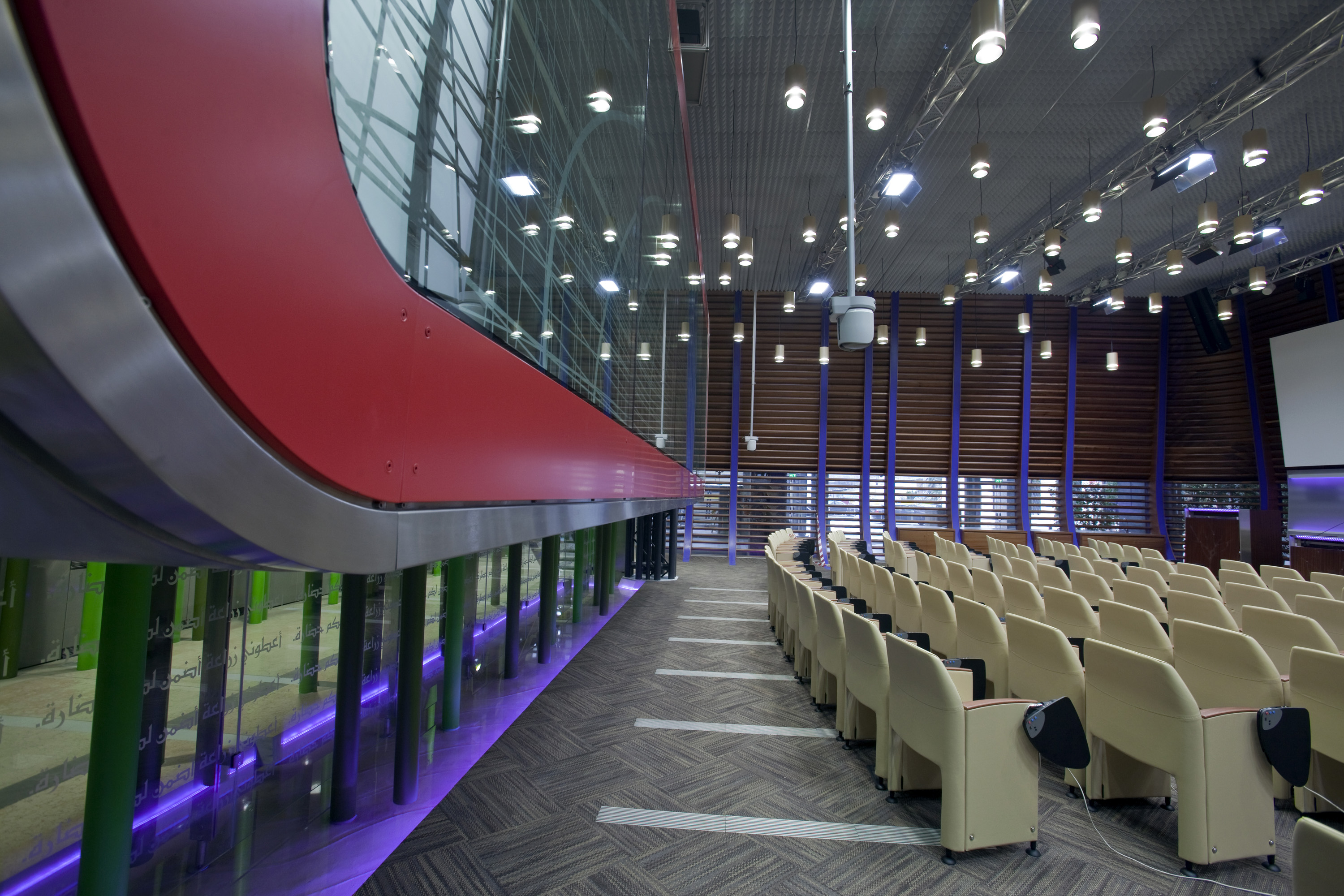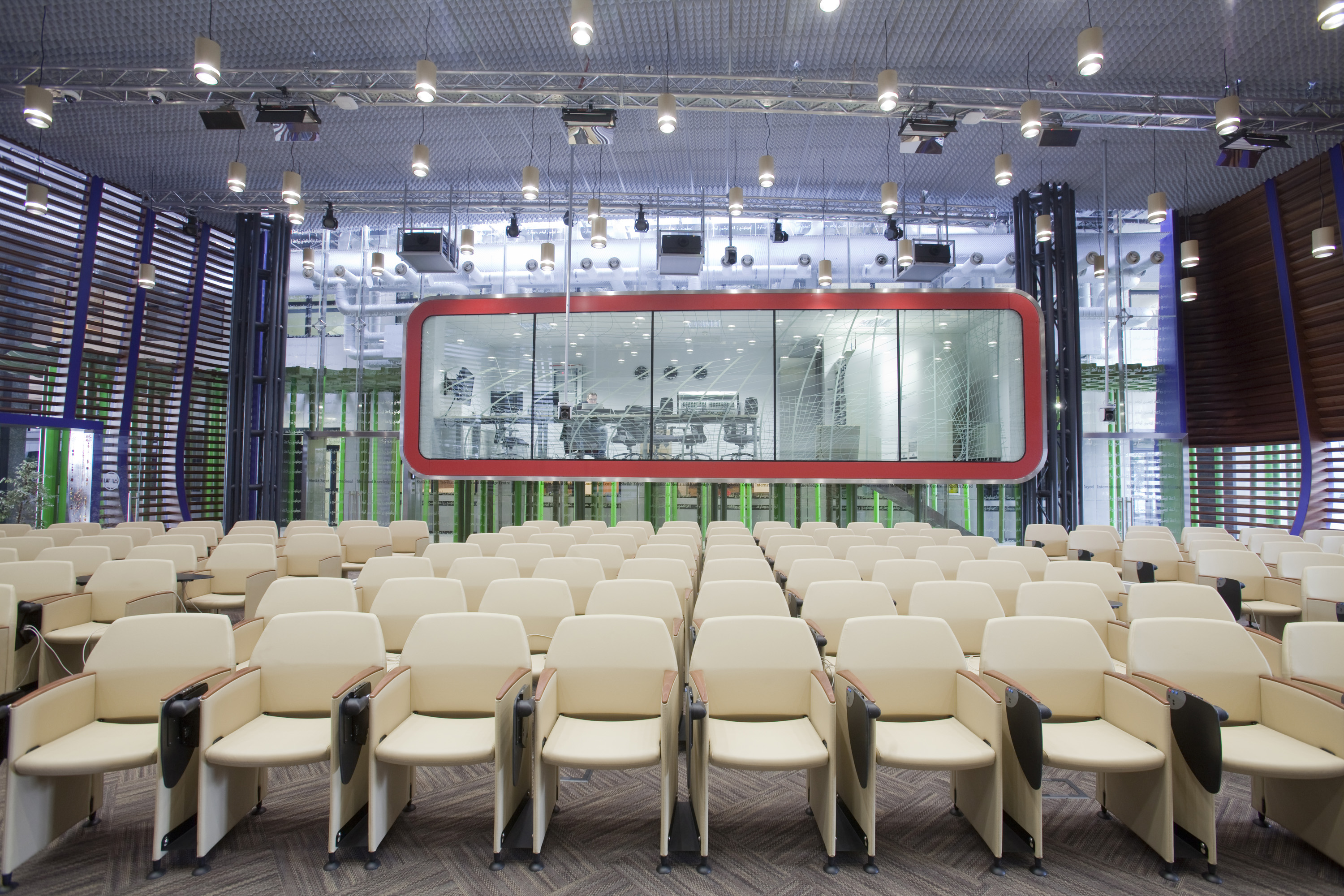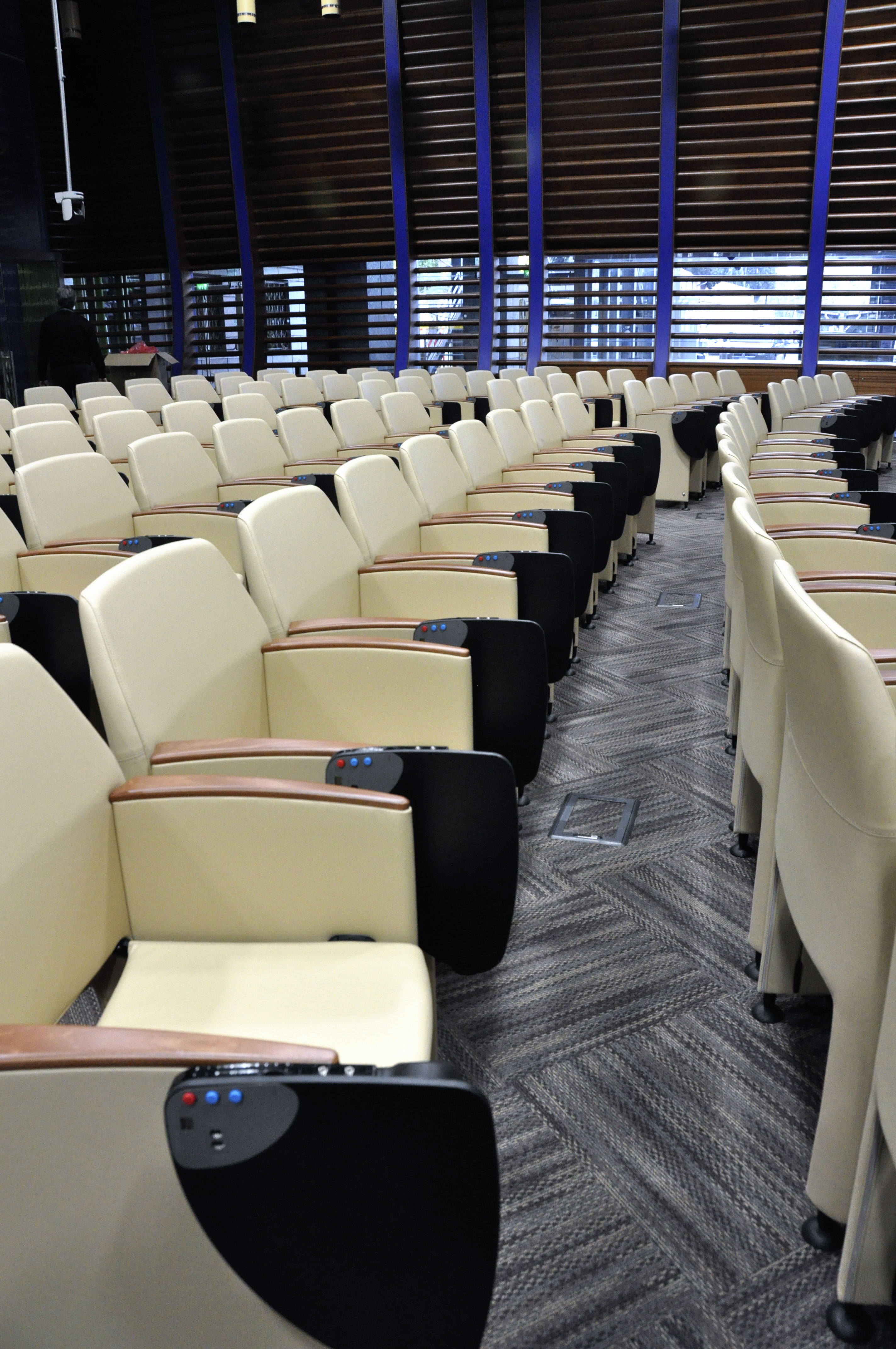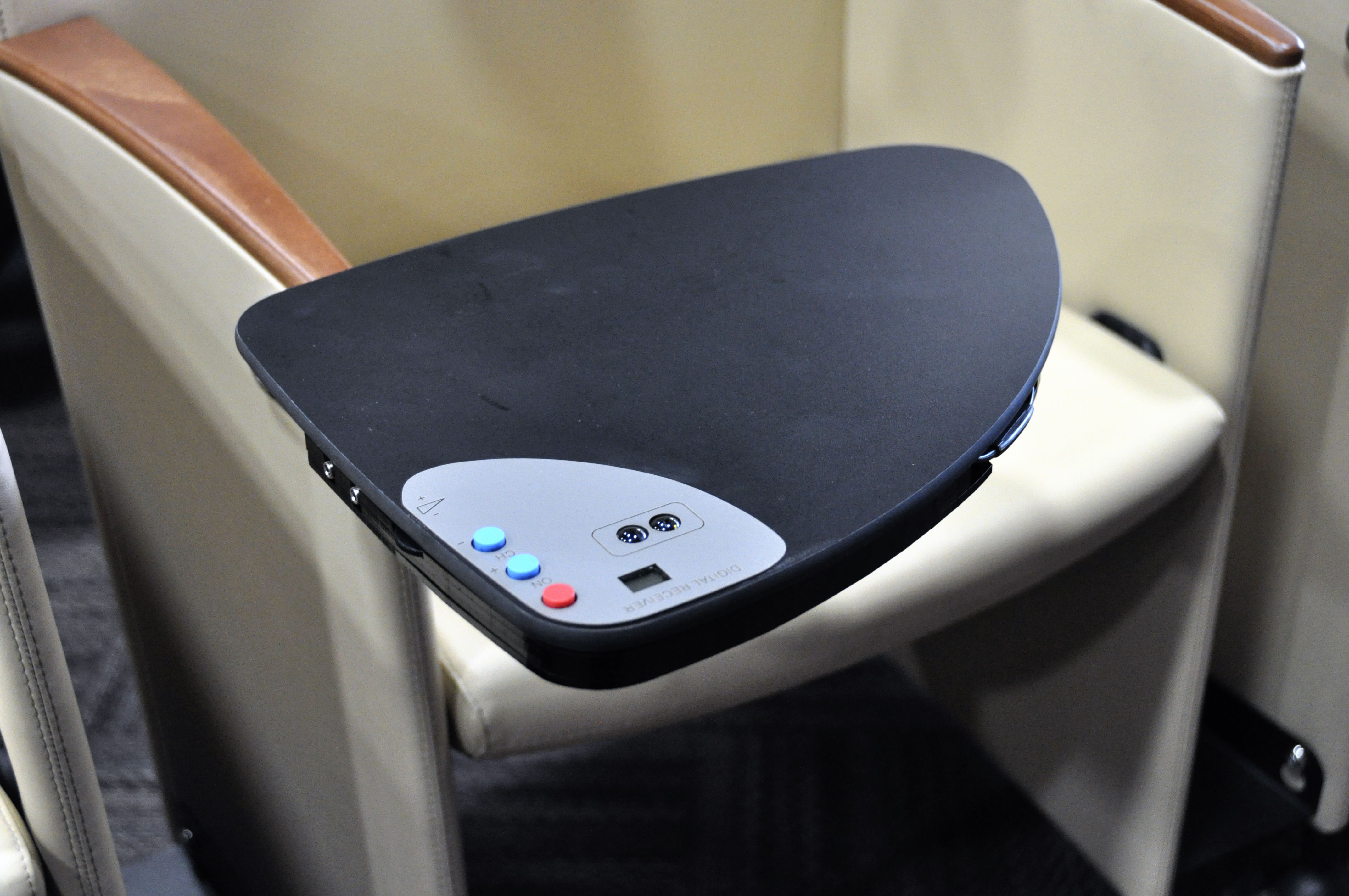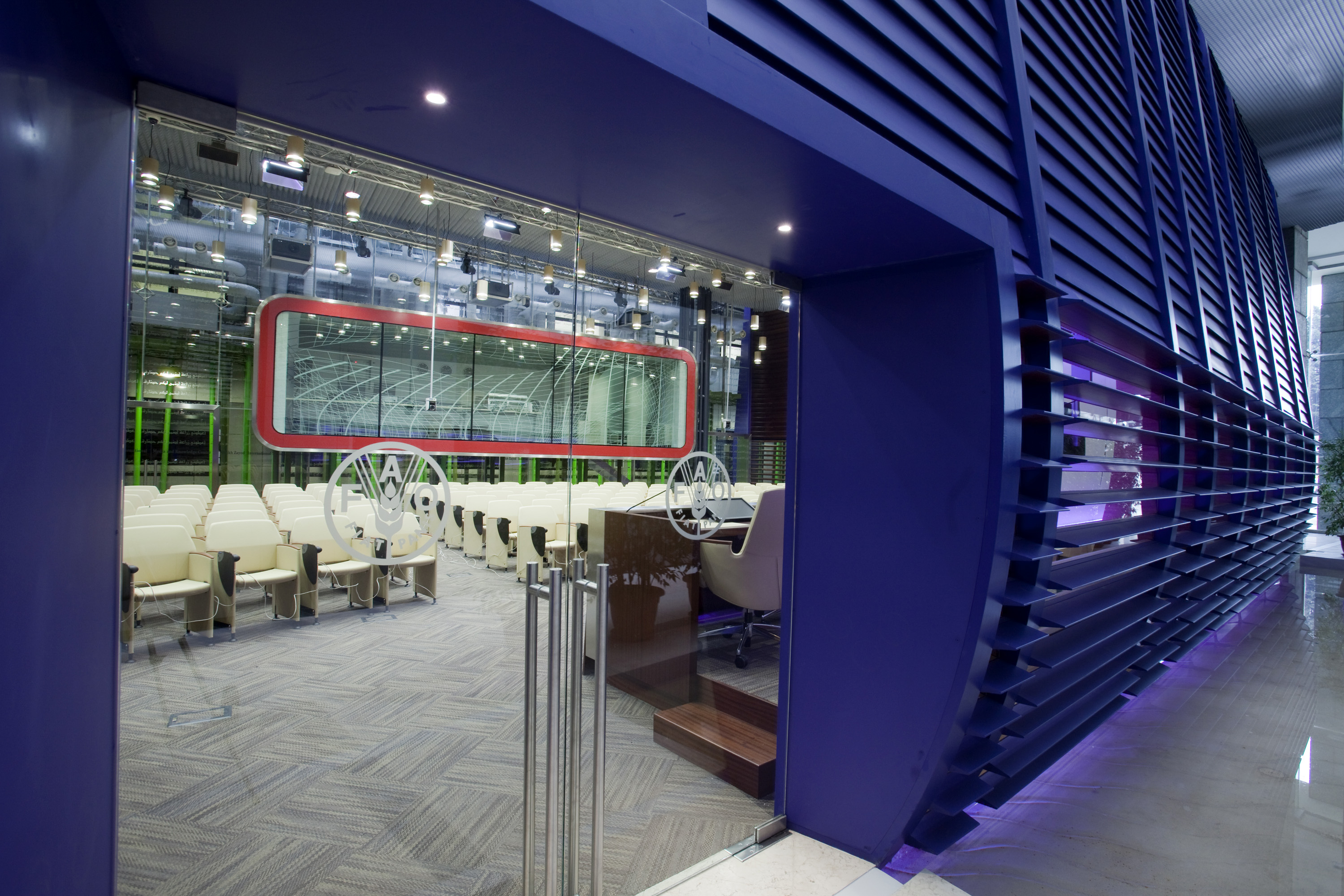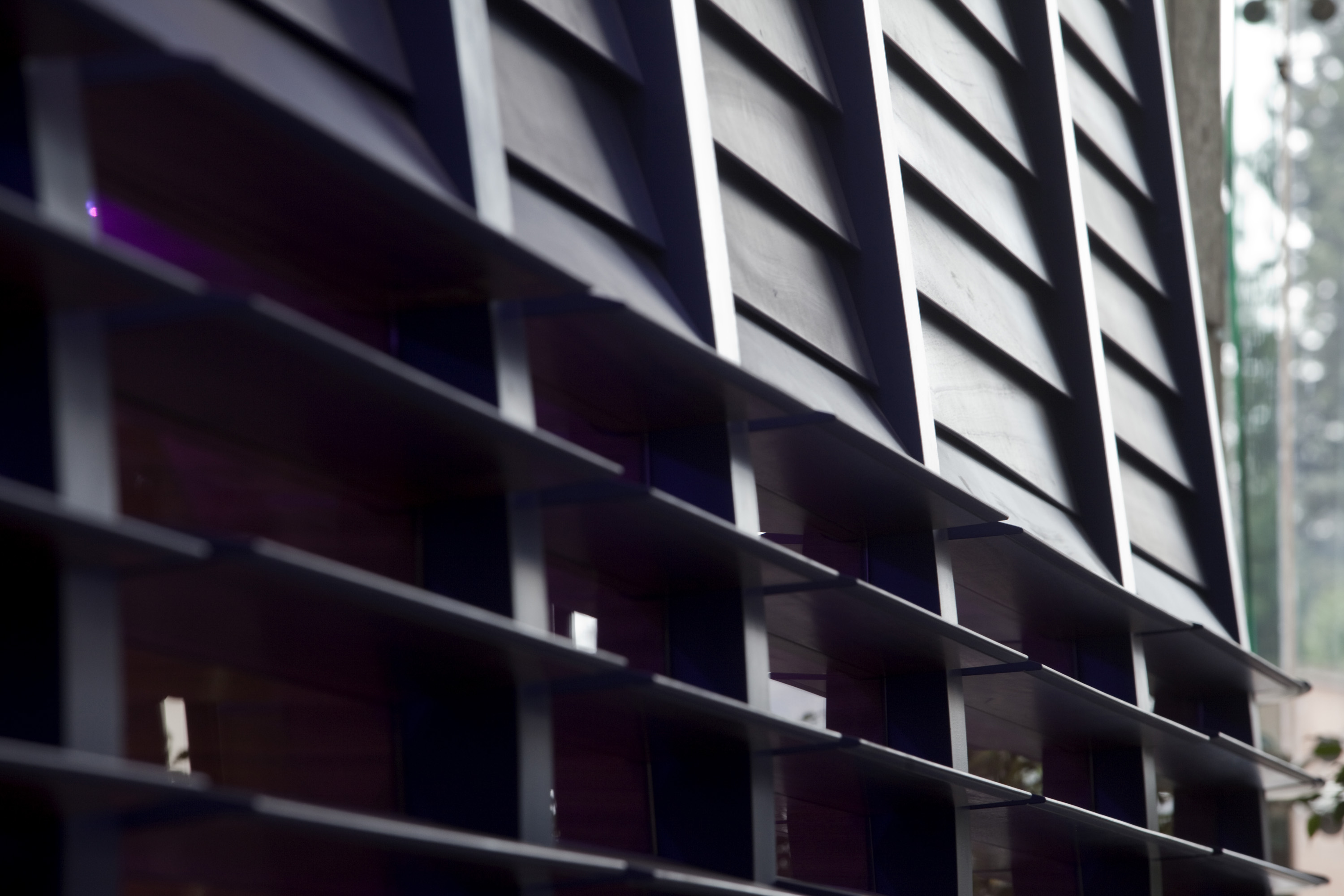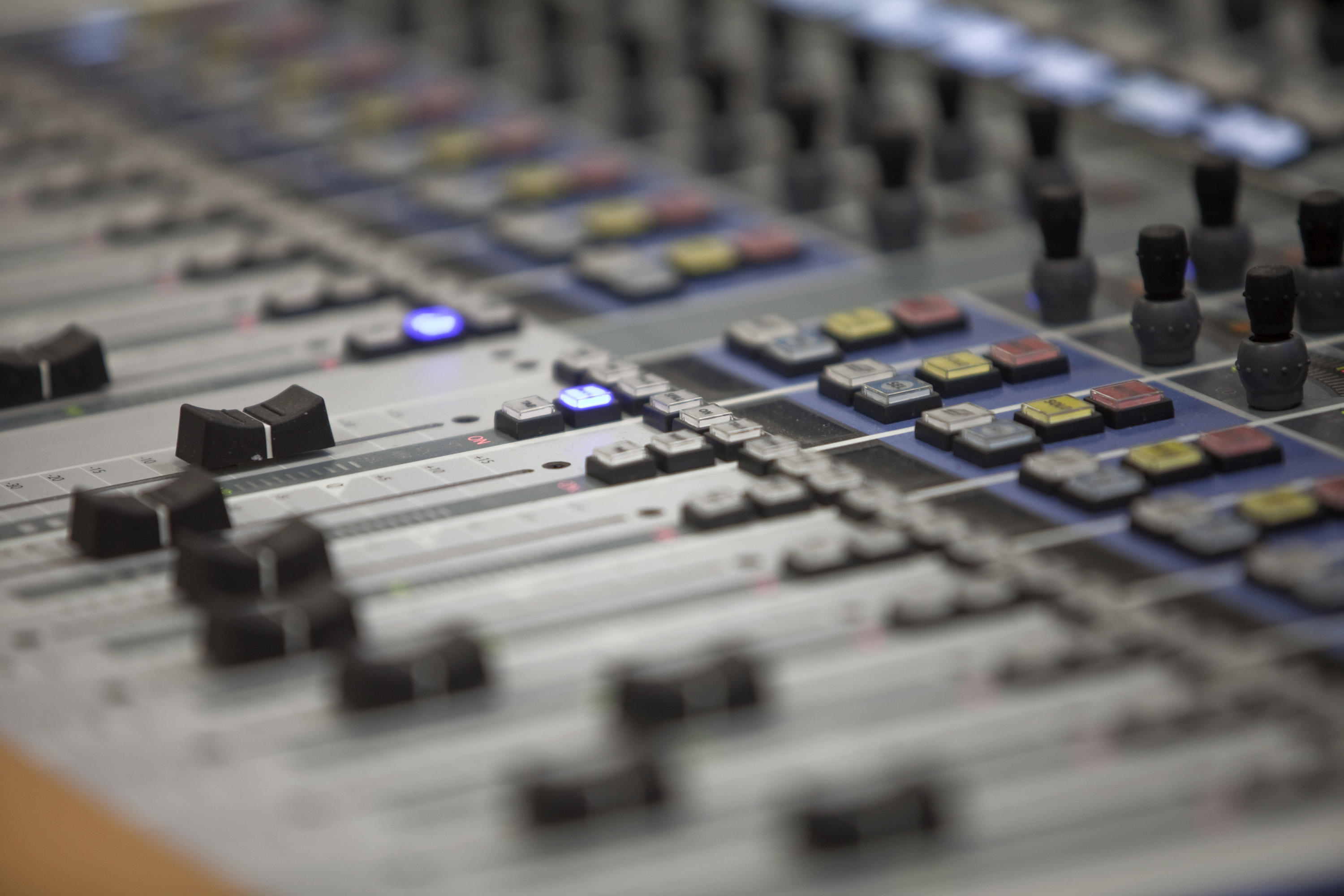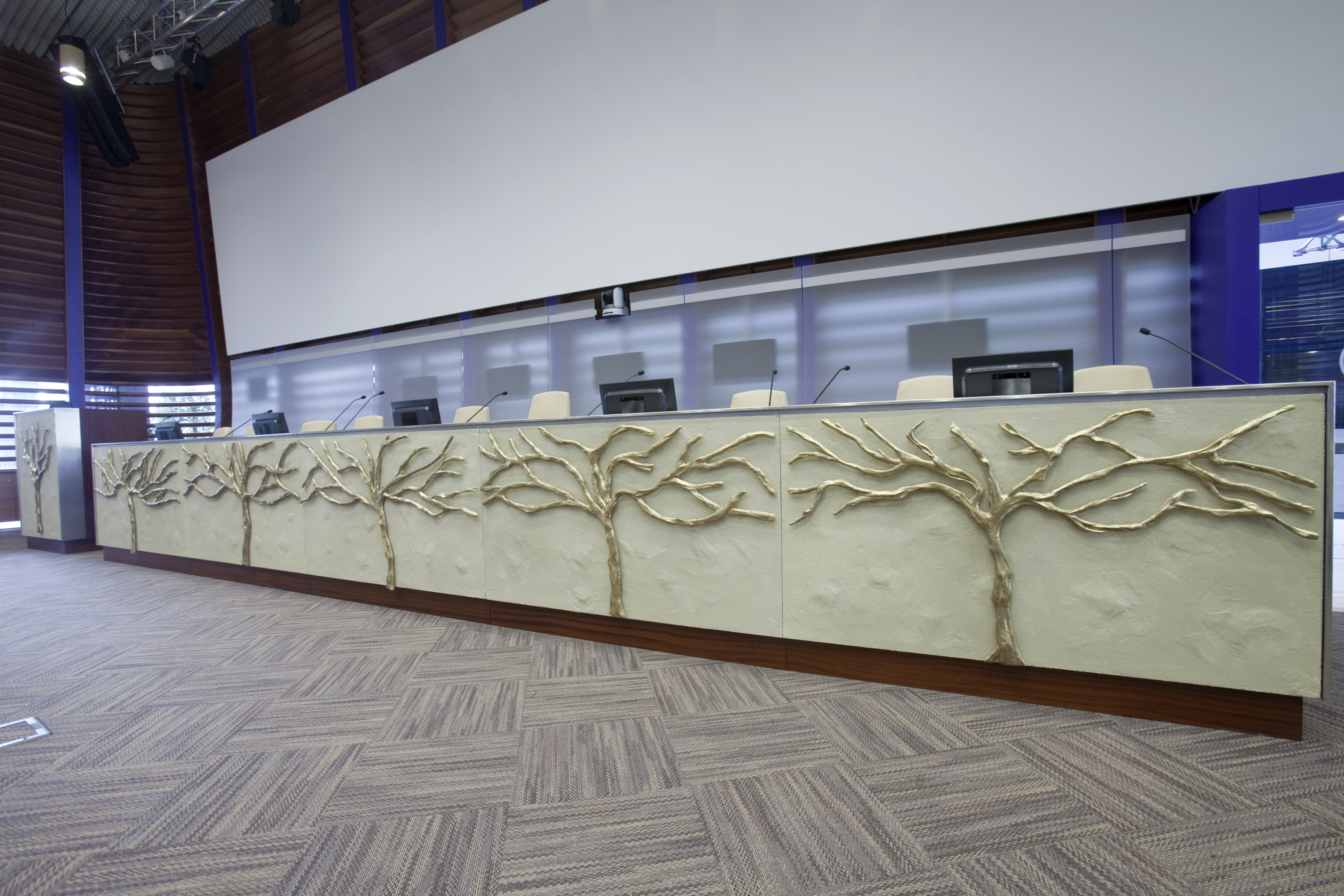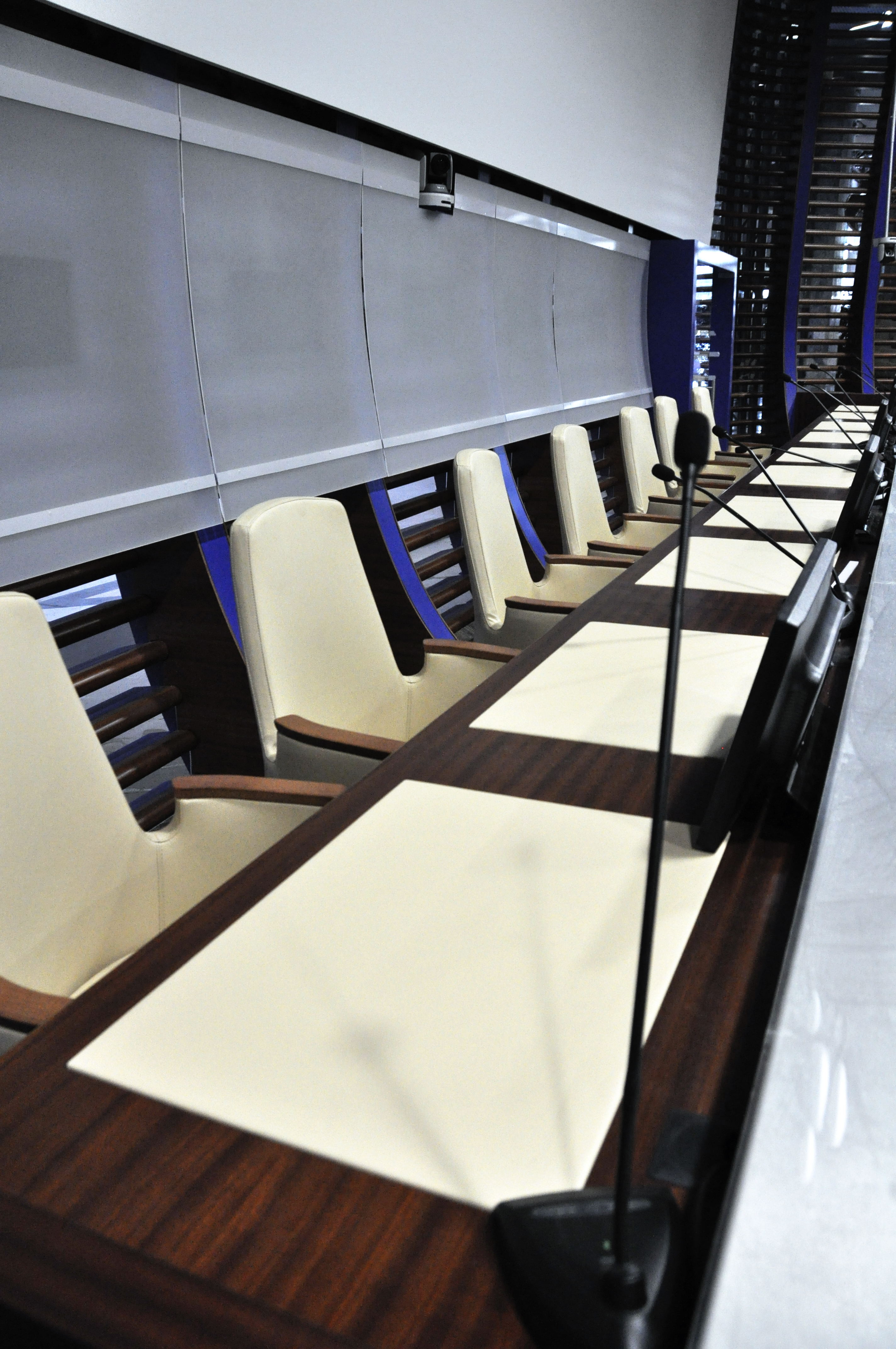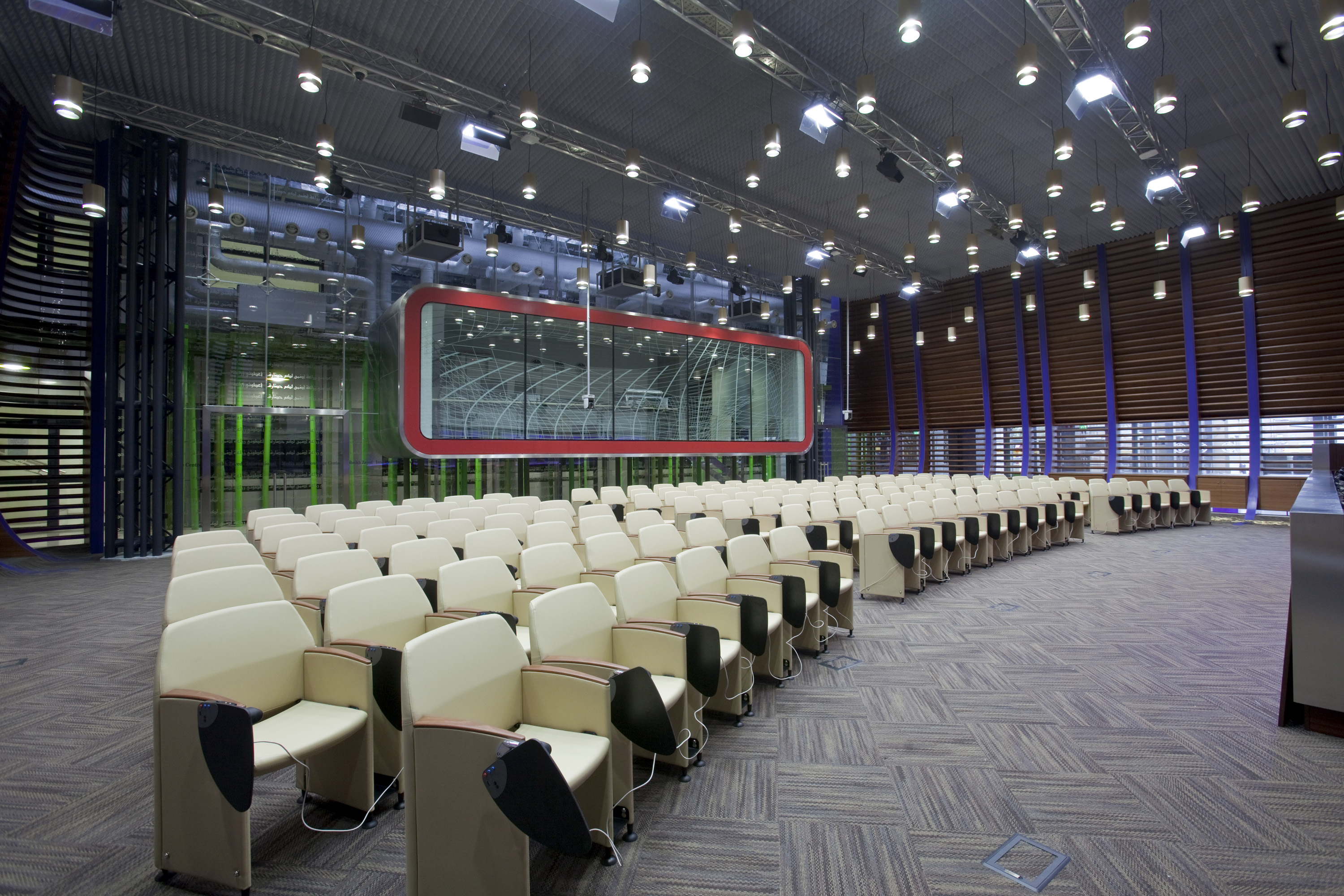 Flexibility
"On Demand Solutions" for this room are represented by our Papillon line, which not only can be quickly closed, but are also multimedia and equipped with an infrared reception system for simultaneous translation which was integrated into the minimal thickness of the HPL writing tablet of the armchair. The at-a-glance appeal is remarkable, thanks to the arrangement of the curved rows, obtained by a ganging device with a special, suitably shaped bracket.