Great Hall "Ca' Granda", Università Statale di Milano
The Great Hall at the Rectorate of the University of Milan is part of the magnificent Renaissance building, the so-called "Ca' Granda", designed in the mid-fifteenth century by the famous architect Filarete. The project was commissioned by the duke Francesco Sforza and duchess Bianca Maria Visconti, who wanted to build a unique and monumental city hospital. Its construction was later completed by the architects Solari and Amadeo and further modified during the 17th century; it was then heavily damaged during the Second World War. During the 1950s the building was restored and was then given to the University of Milan.
Today it has been remodeled and features Tempo armchairs with Evo side panels in the stalls, with removable upholstered armrests, customized backrest with double stitching, and equipped with writing tablet; Papillon armchairs for the boardroom; Trendy First Class armchairs for the speakers, foyer and offices; Naxos sofas for the stage; as well as custom-made furniture for the foyer and cloakroom.
Focus
renovation of great hall
maximum flexibility to host events of various kinds
636 seats of the Tempo armchairs with Evo side panel, upholstered armrest finish and writing tablet
89 Papillon armchairs for the reception hall
31 Trendy First Class seats for speakers, foyer and offices
Naxos sofas for the stage
custom-made furniture for the foyer and cloakroom
Project
Great Hall at the Rectorate of the University of Milan
Location
Milan, Italy
End Use
Great hall e conference room, reception hall, foyer e cloakroom, offices
Designer
Mdu Architects

Covered area
great hall 3,380 sqm
other 2,500 sqm
Supplied Materials
761
Supplied Products
Tempo, Papillon, Trendy First Class, Naxos
Year of completion
2015
If interested, please contact us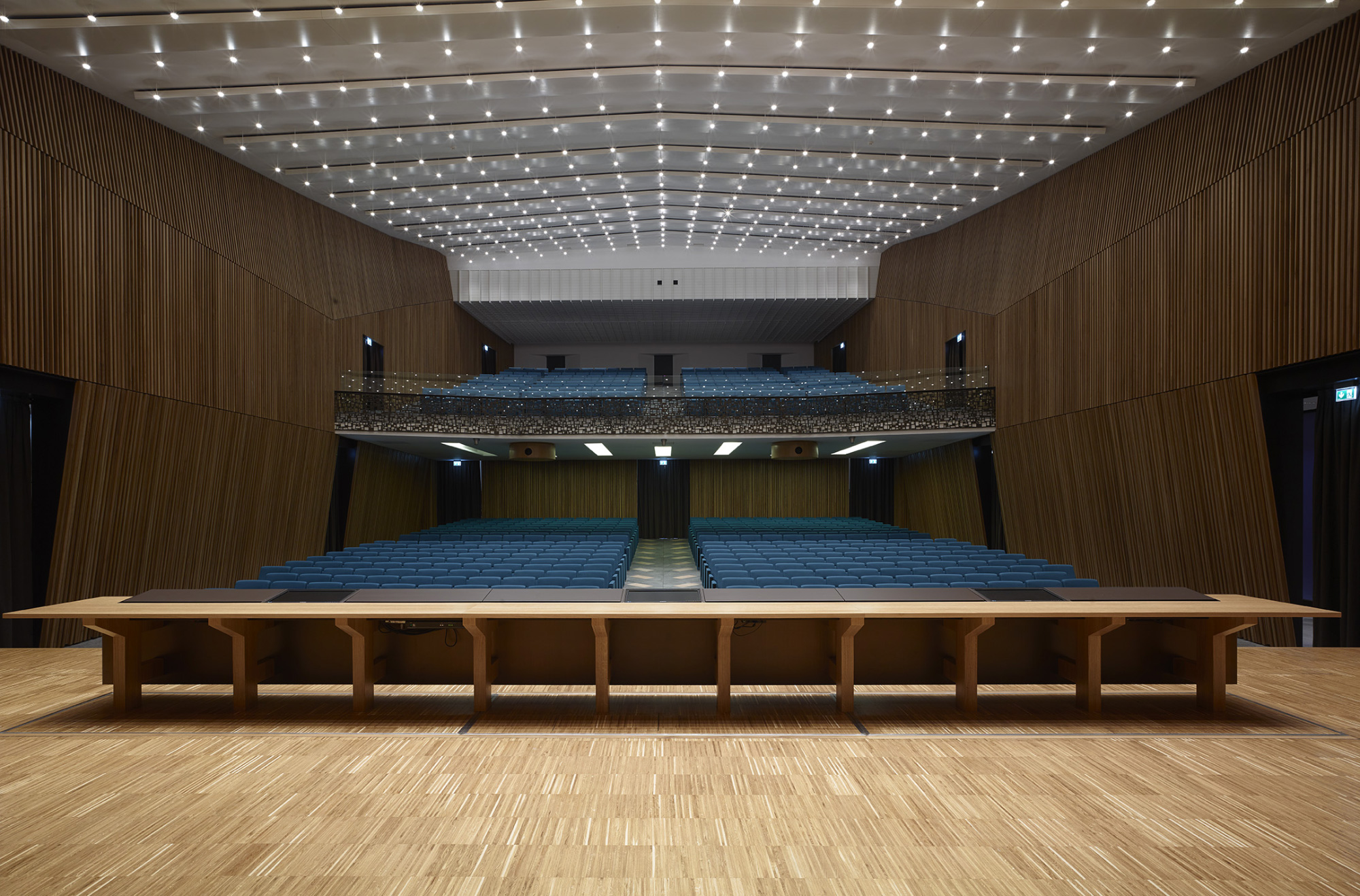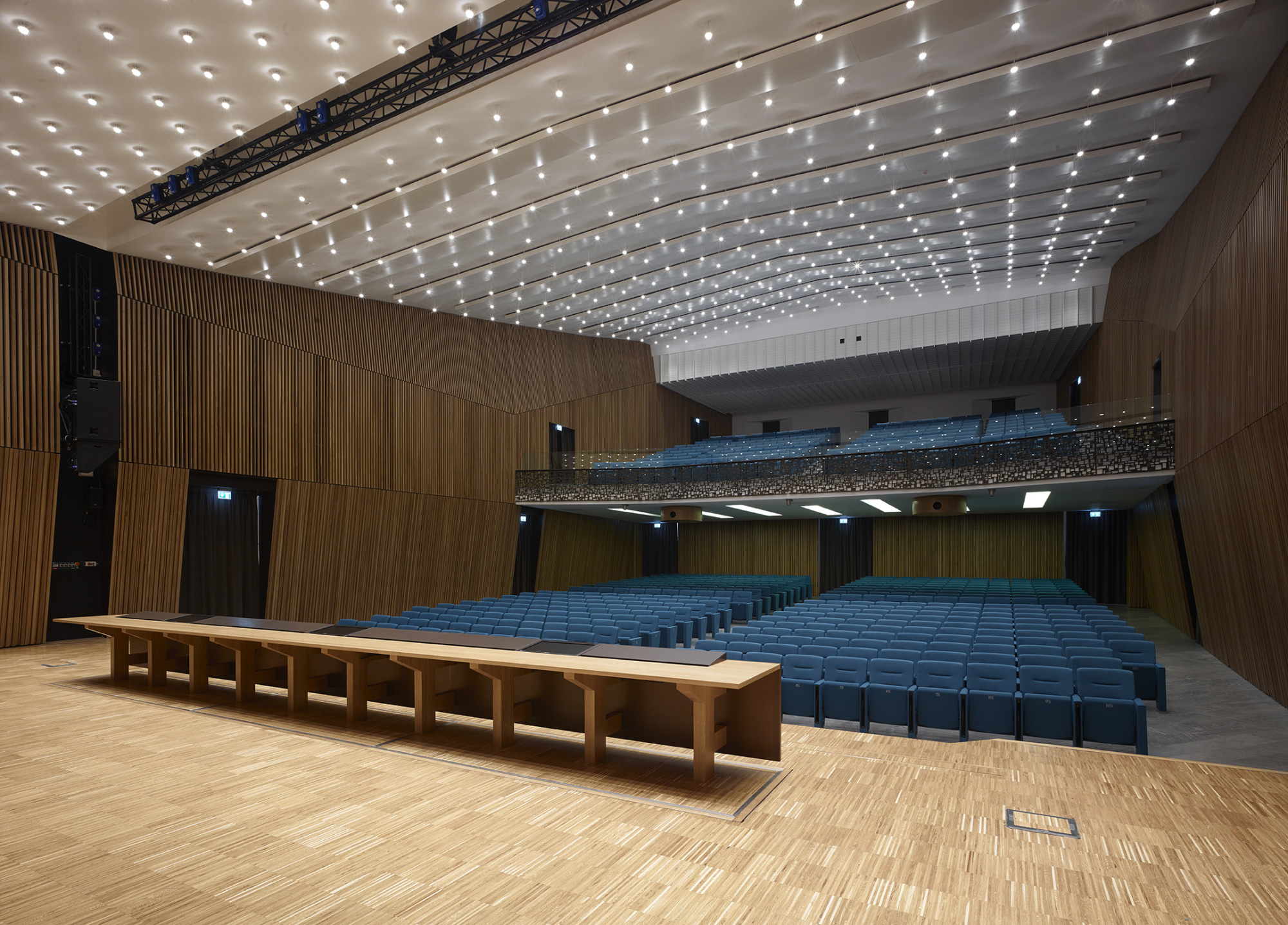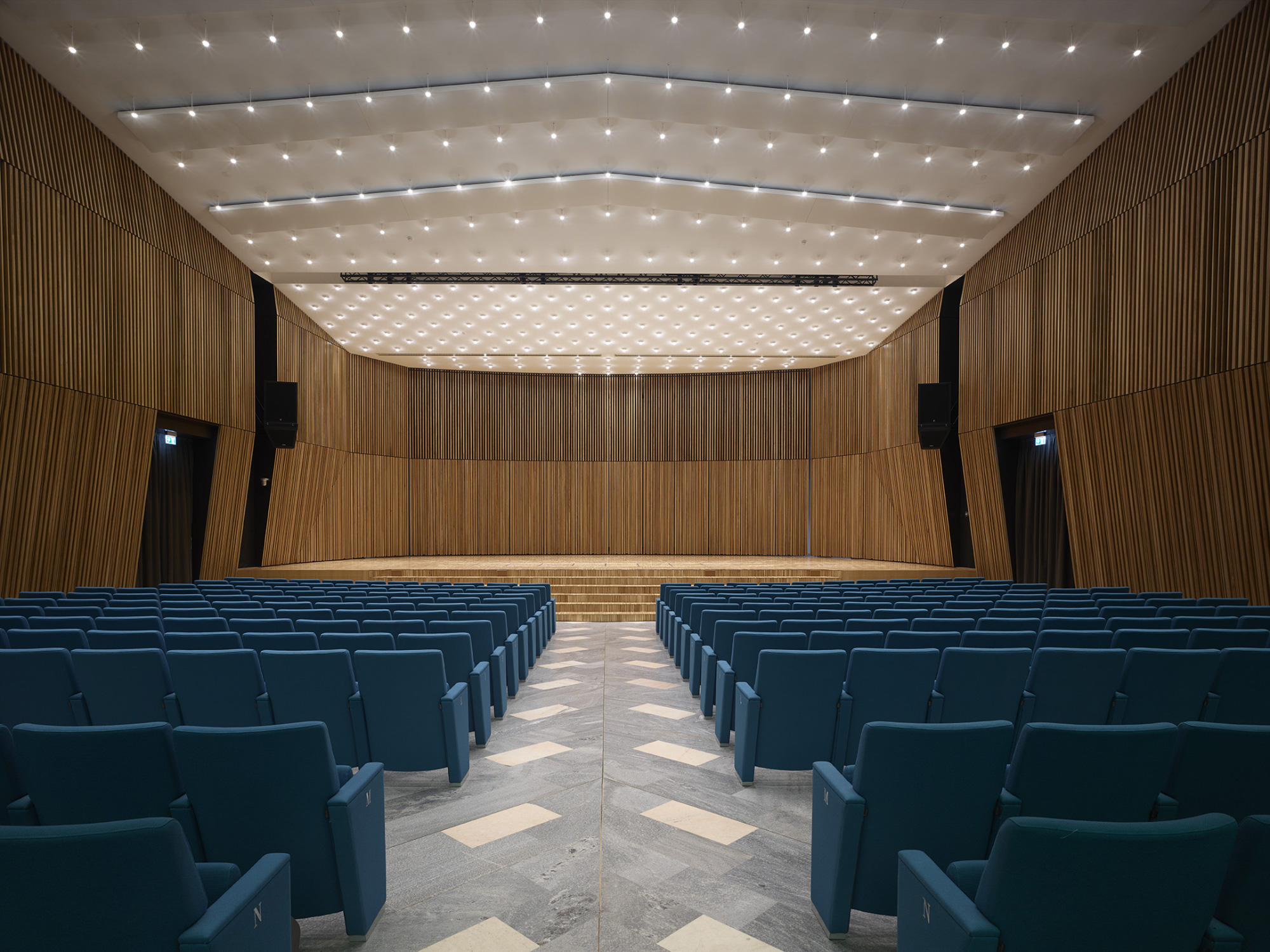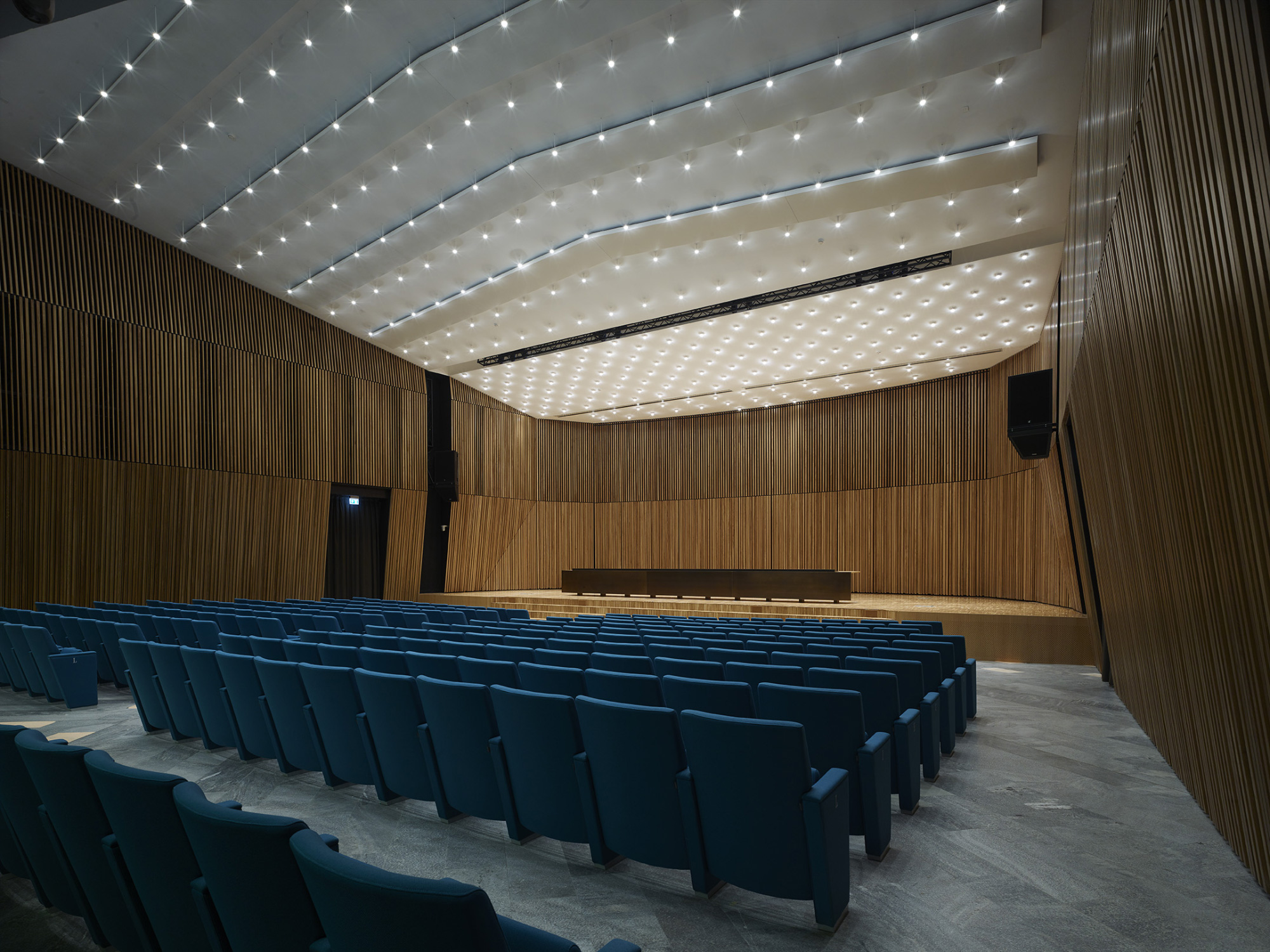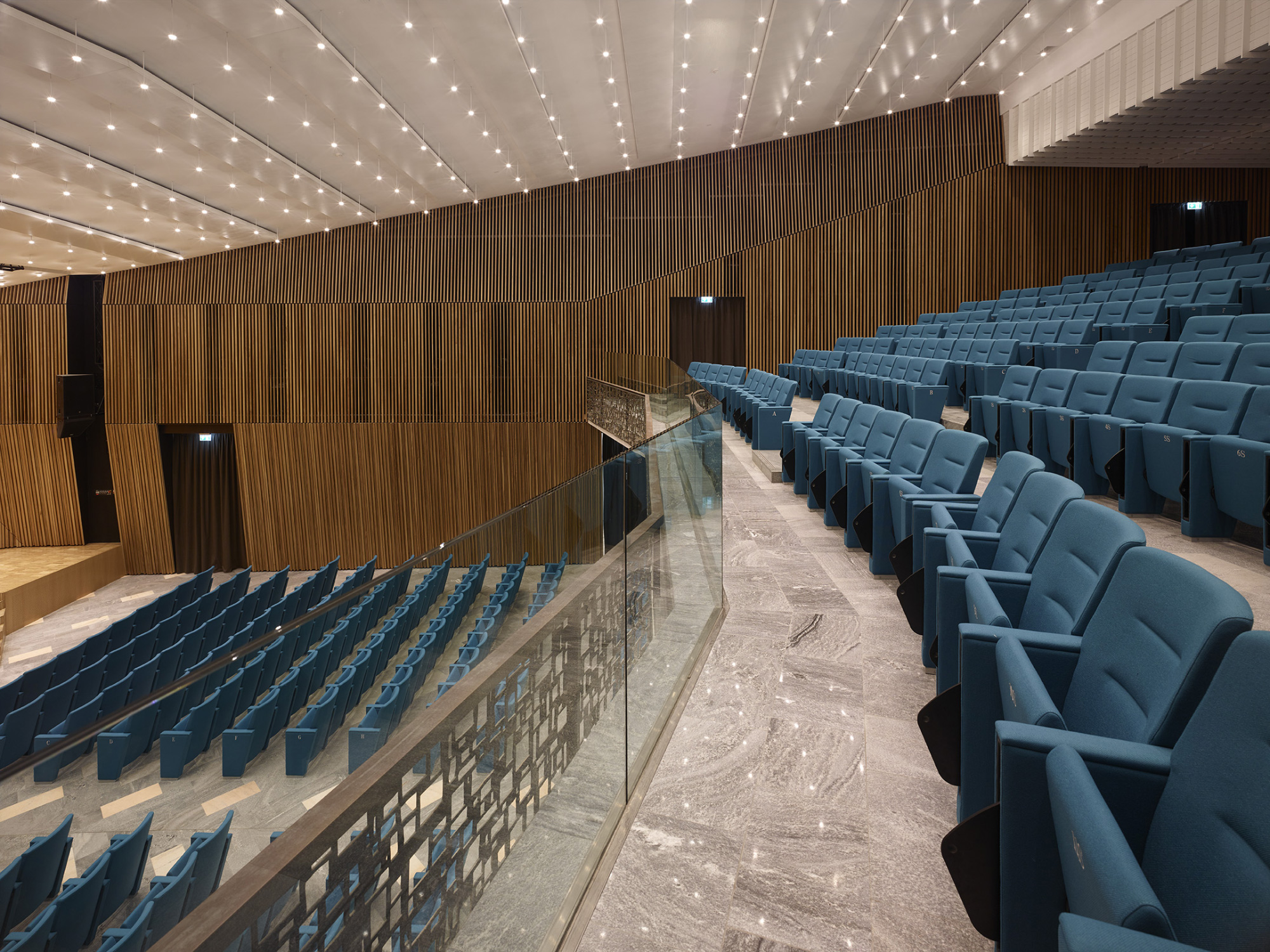 seats
761
supplied products
Tempo, Papillon, Trendy First Class, Naxos, custom seats