Bespoke project with Fonology products applied to vertical surfaces and to the ceiling to solve acoustic problems in the spaces of the Sanremo health district.
The product Listen applied to reception desks (in a special brick red colour) and to the cabinets of the offices (in natural beech). On the walls of the entrance, Metalia inserts decorate the space with a minimalist design.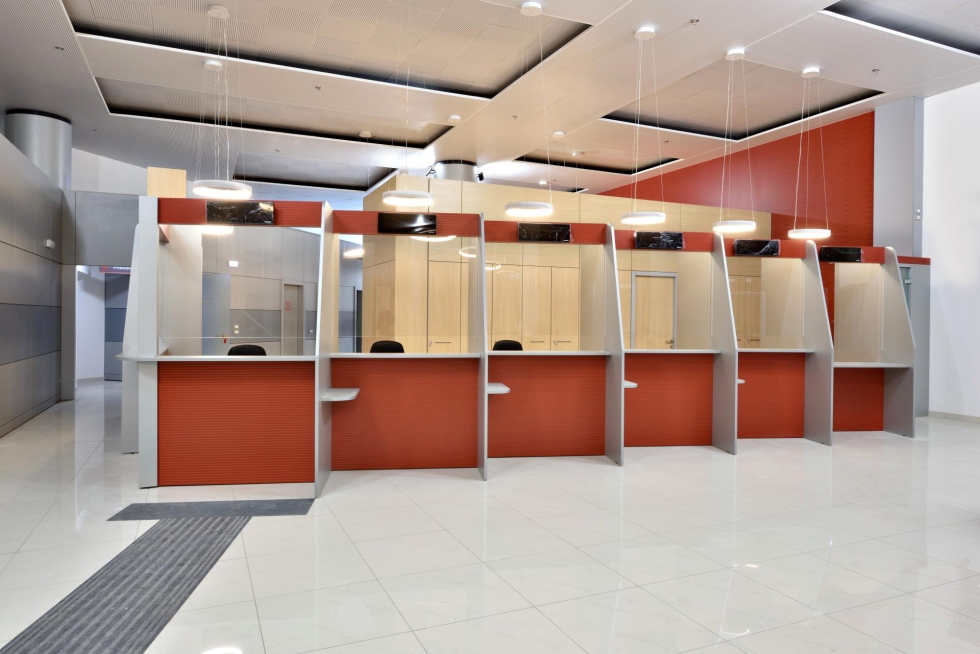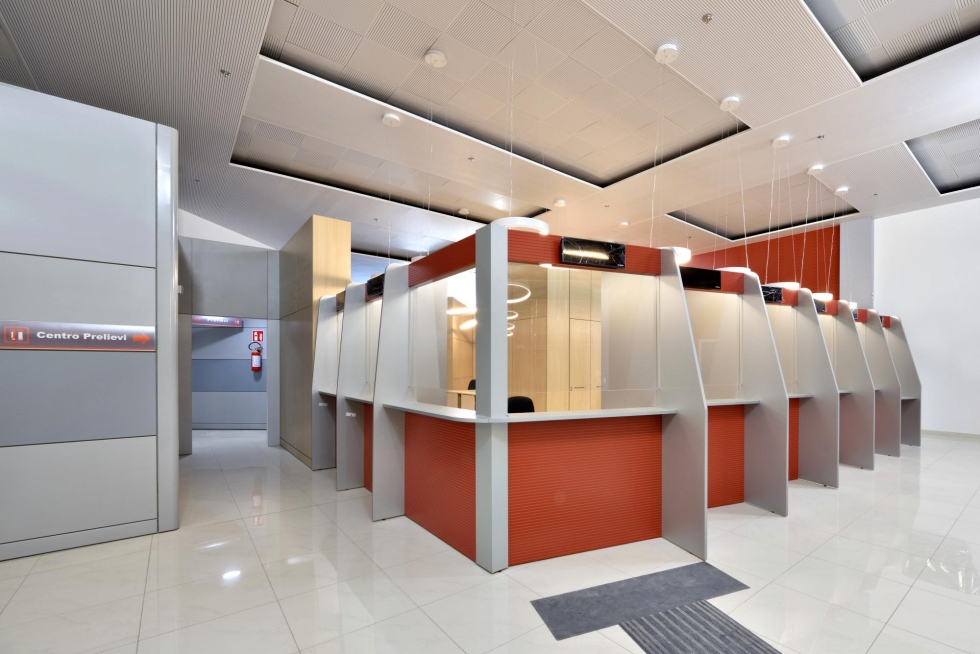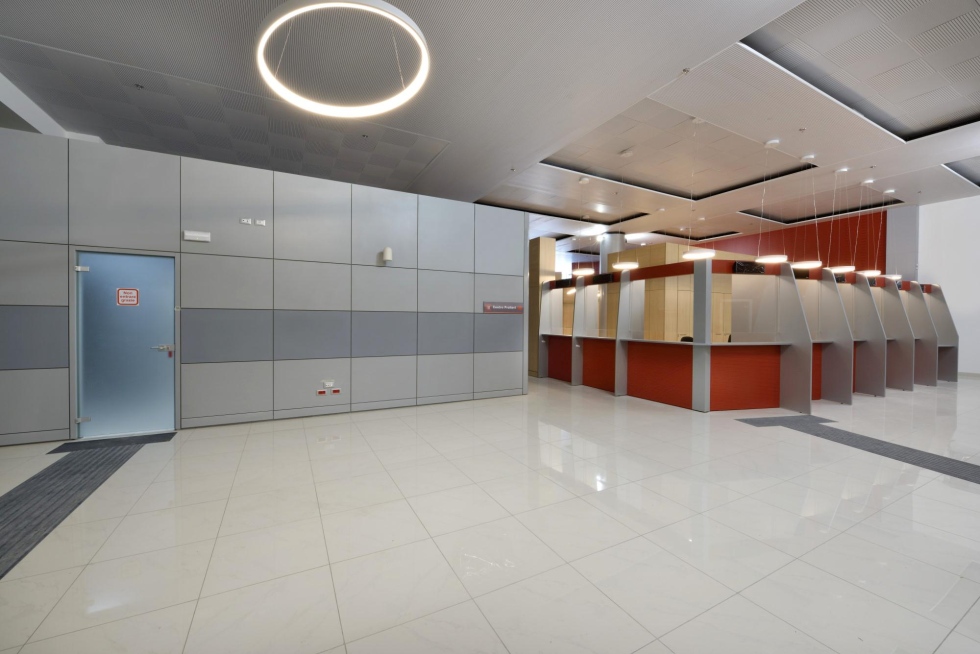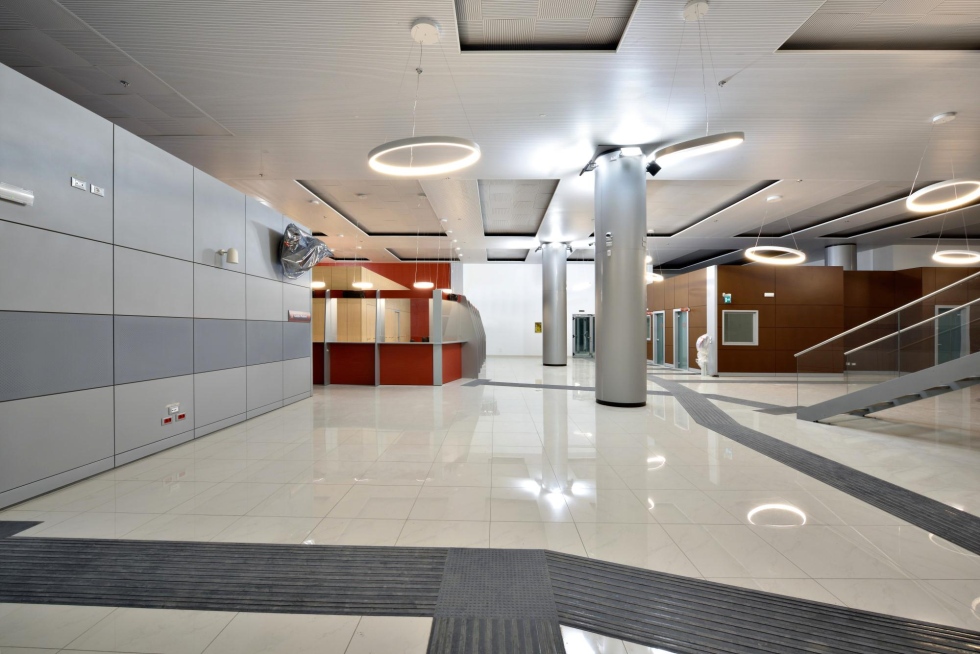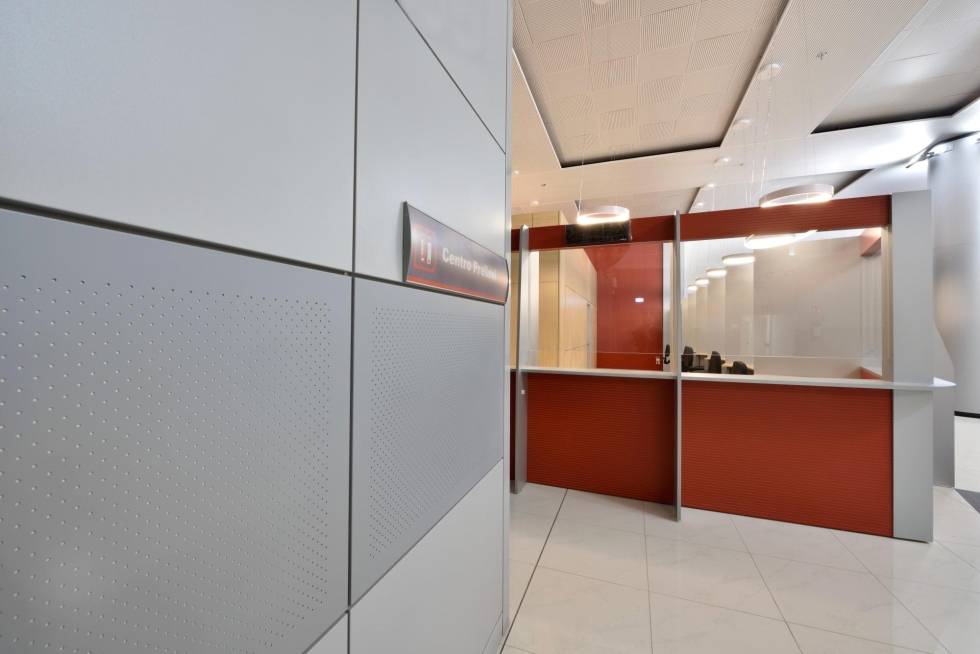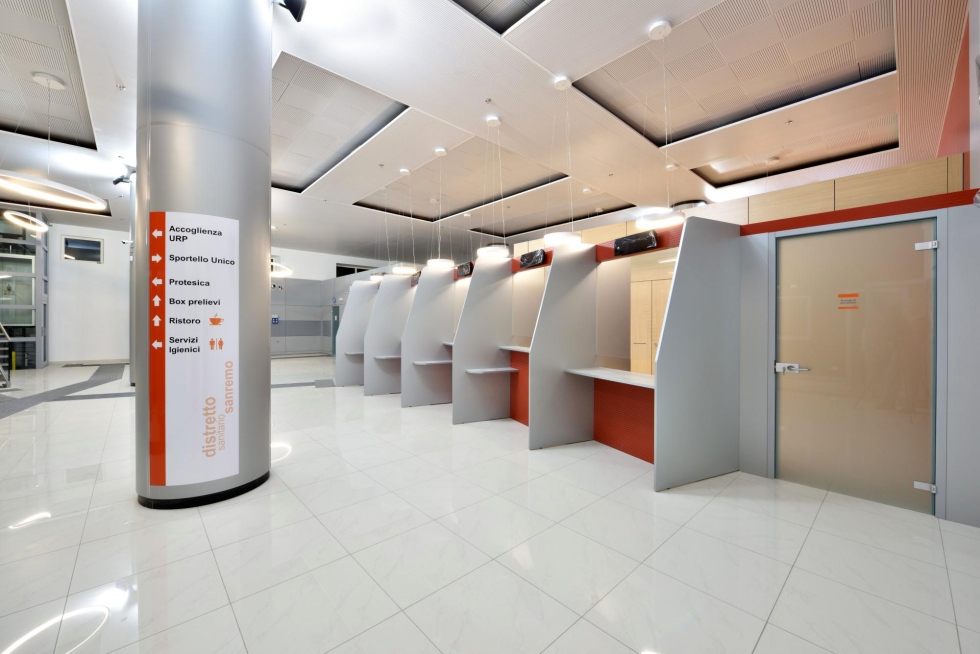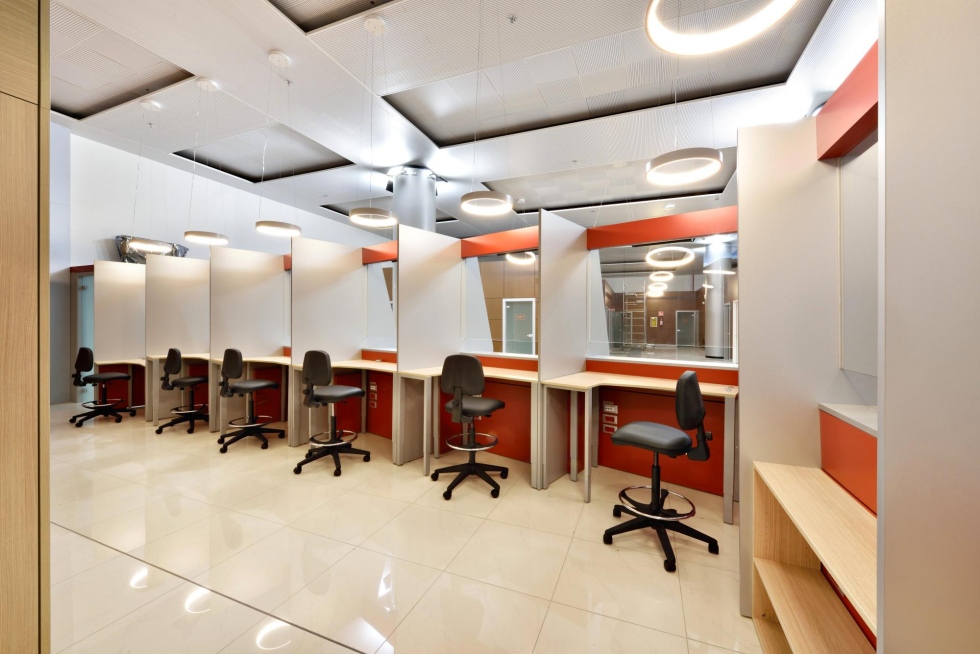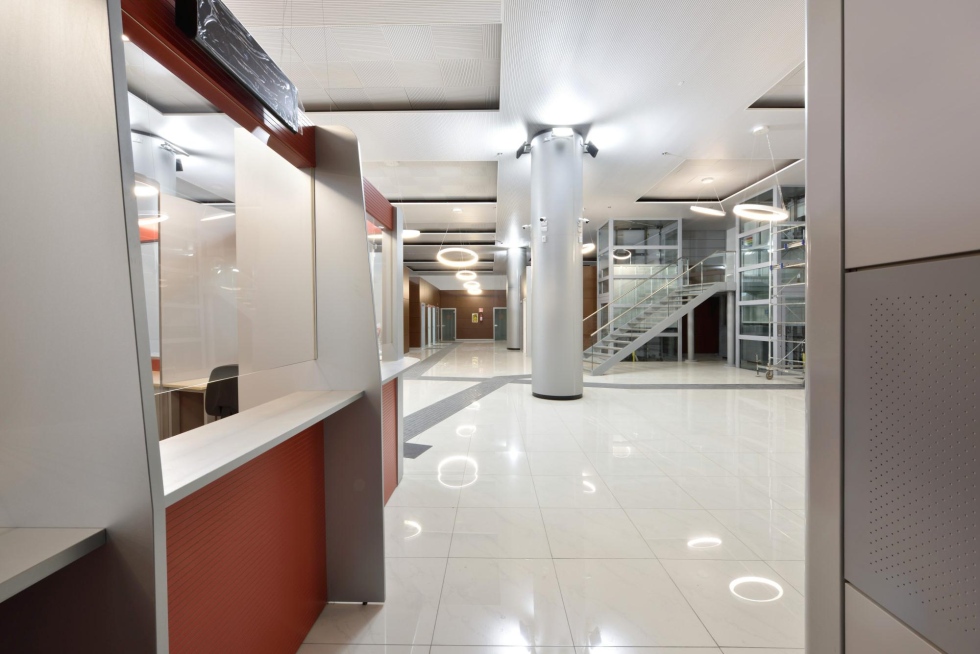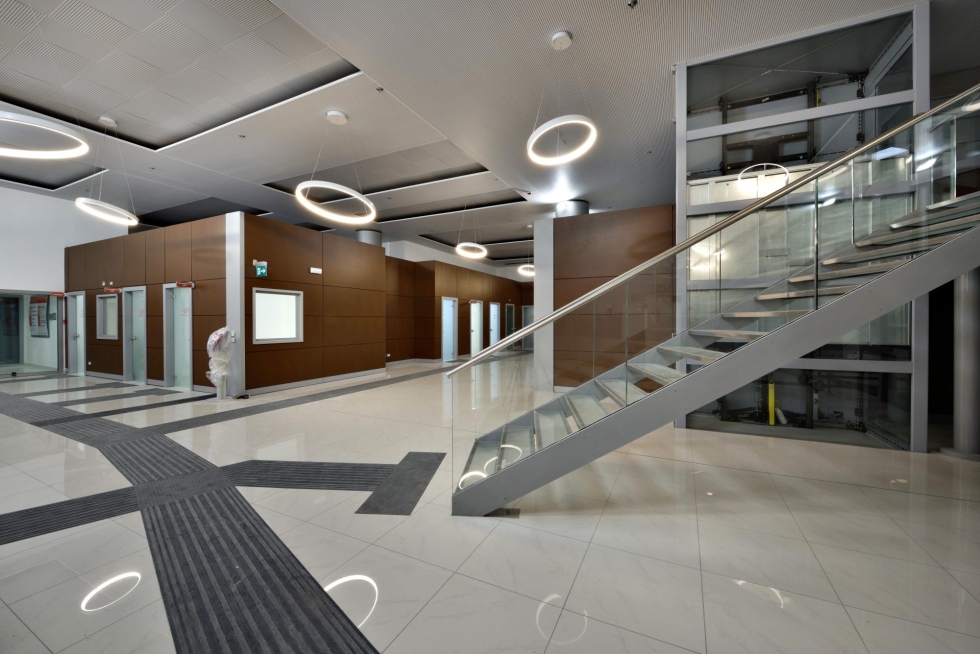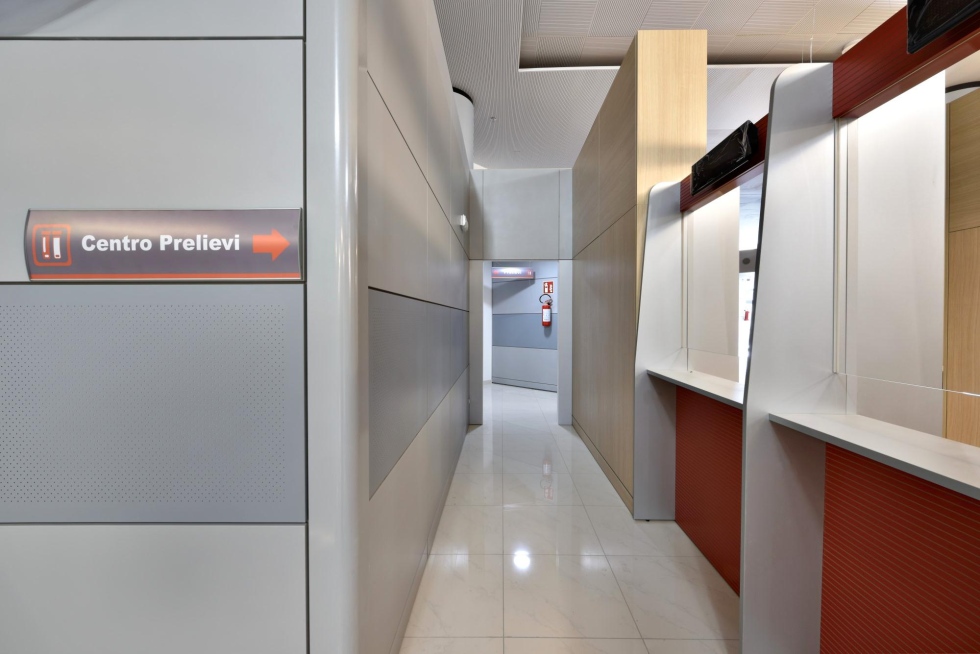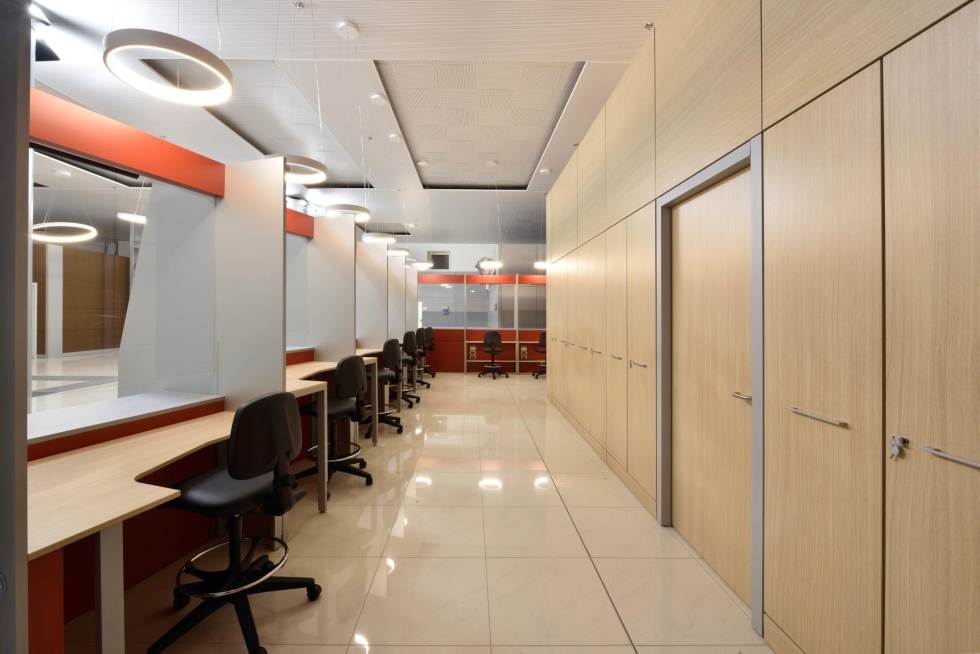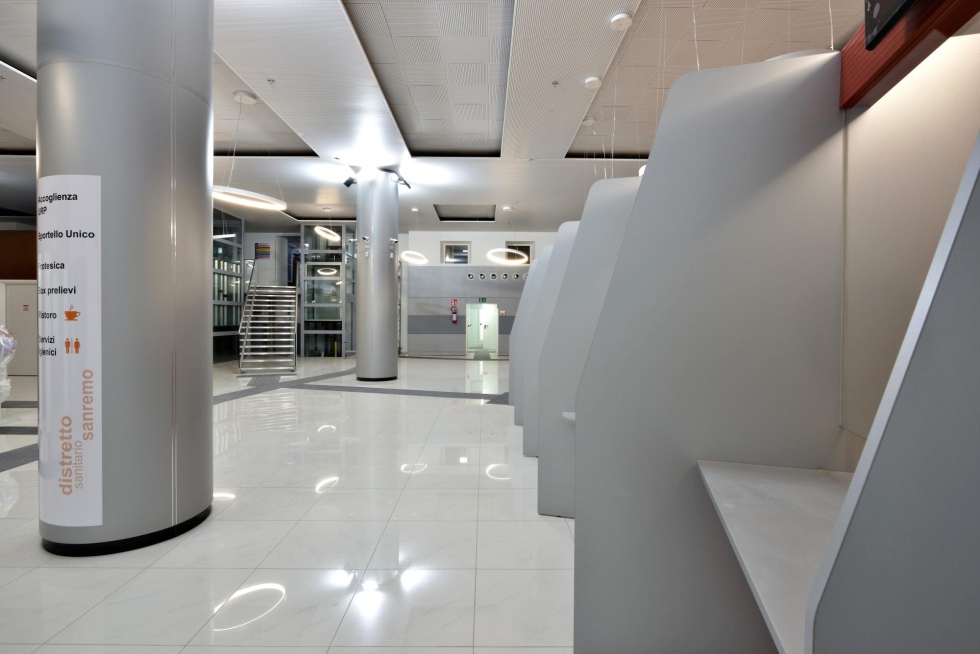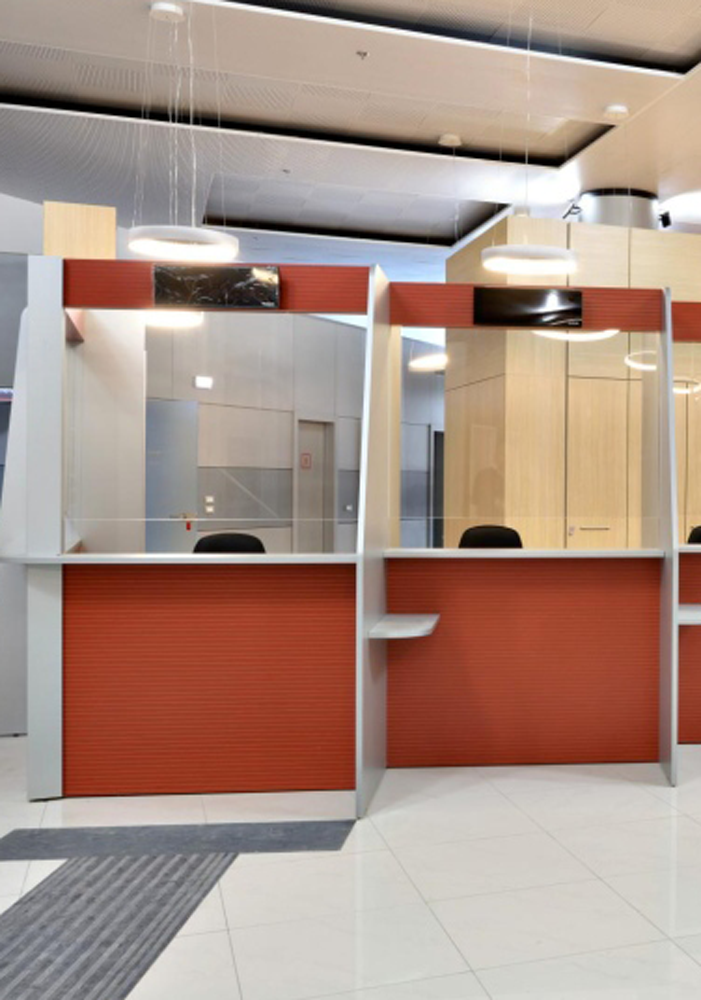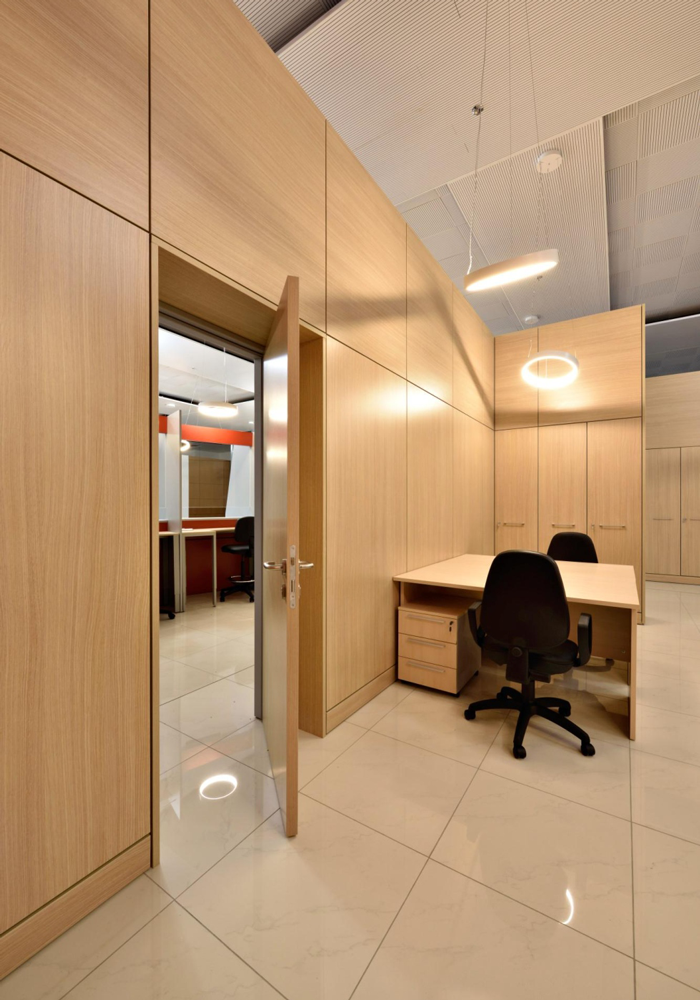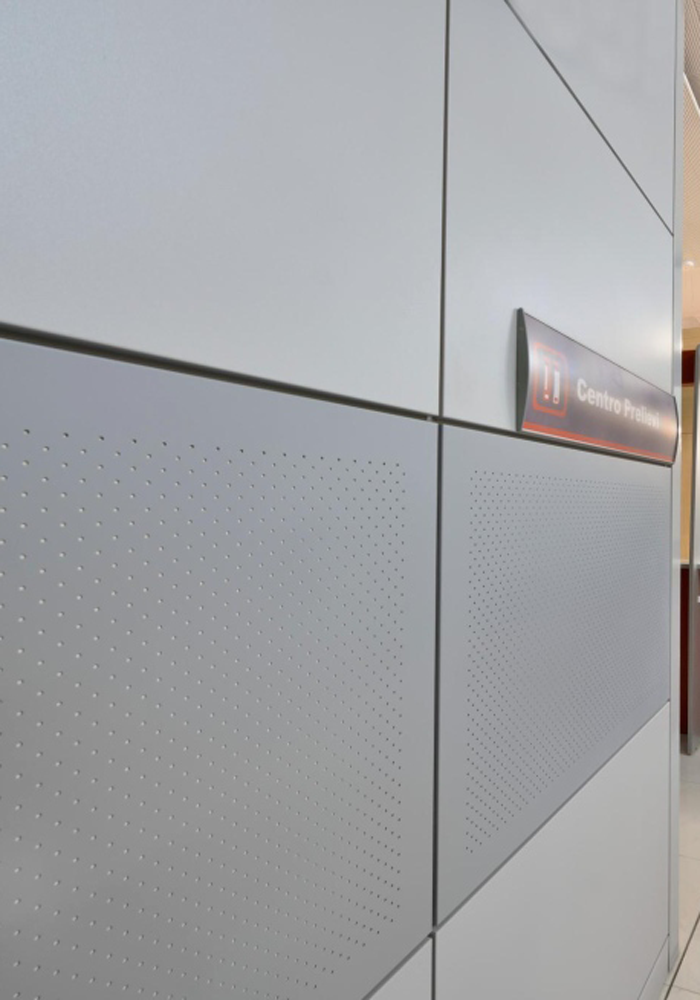 Several products for one result
Listen: on reception desks and on office furniture fittings.
Metalia: on the walls of the entrance.