Government Palace, Benghazi, Libya
Aresline successfully designed and furnished several key areas within the Government Palace of Libya, situated in Benghazi. The project included the conference room, the Auditorium, and two meeting rooms, each boasting unique seating arrangements.
The conference room, spanning approximately 400 square meters, was the first area completed. It features a grand total of 198 Tempo chairs. Additionally, the room is adorned with 8 VIP Royale special chairs, with 68cm centers to enhance the room's prestige.
Moving on to the Auditorium, Aresline furnished it with 80 Royale seats. For the two meeting rooms, the choice was for 28 Parlament chairs with T&T mechanism, and 20 Parlament chairs with 5-star bases.
Focus

Aresline offers a selection of chairs, equipped with the T&T mechanism, specifically designed to be securely fixed to the floor while providing remarkable mobility and an automatic return to the original position. This cutting-edge mechanism allows the chairs to rotate 360°, move back and forth, and be easily adjusted in height, offering a multitude of benefits in terms of both functionality and aesthetics.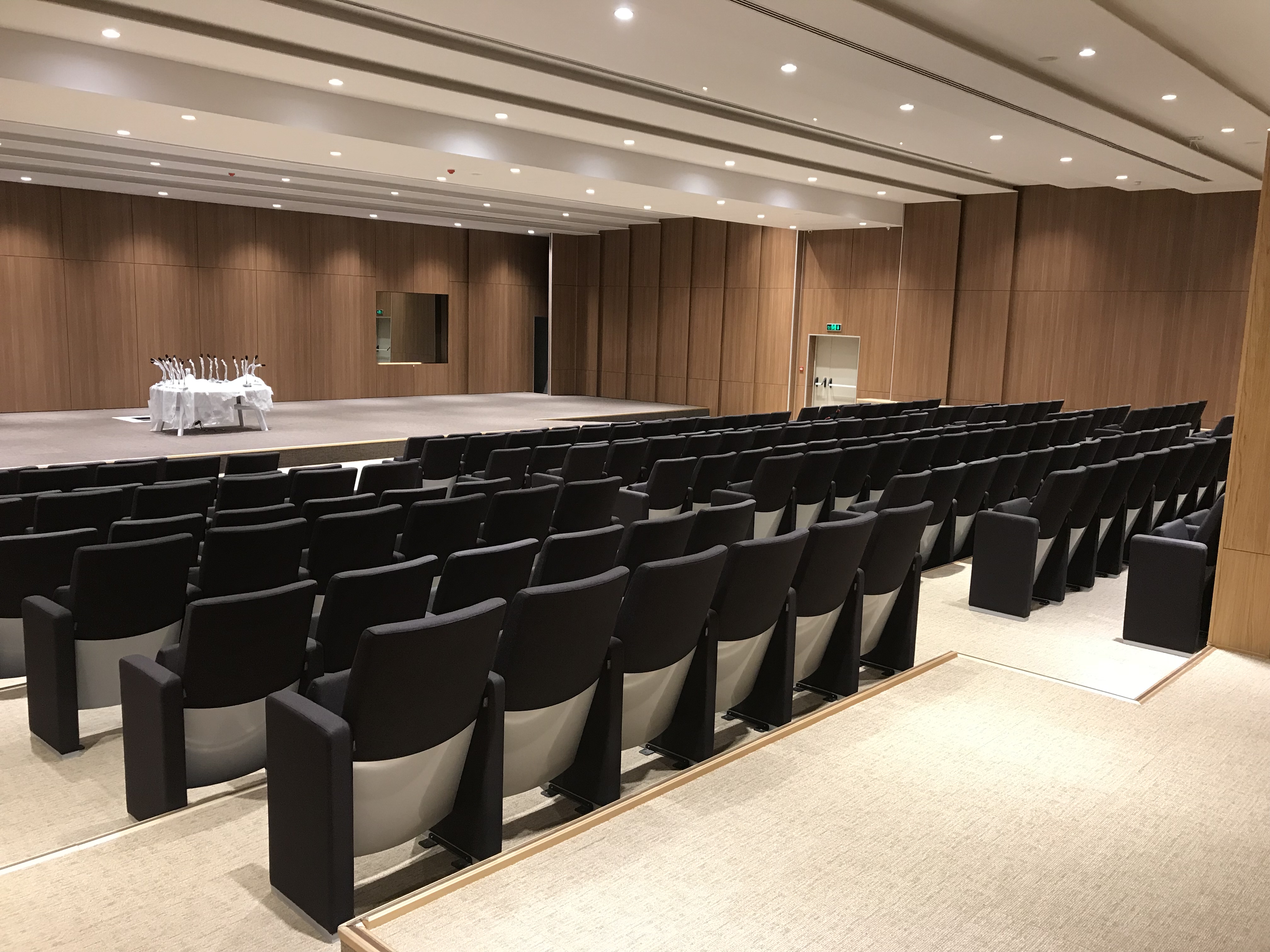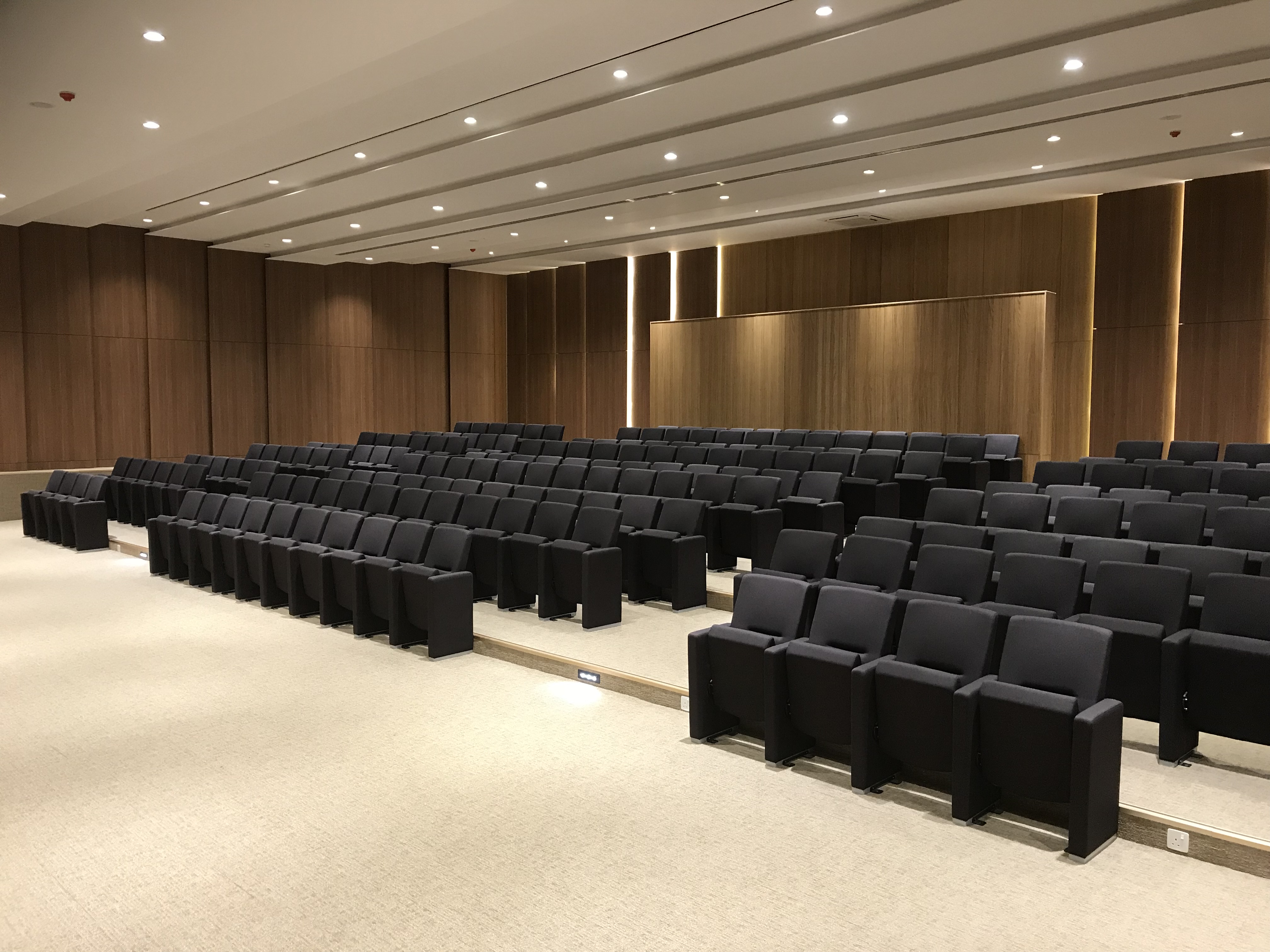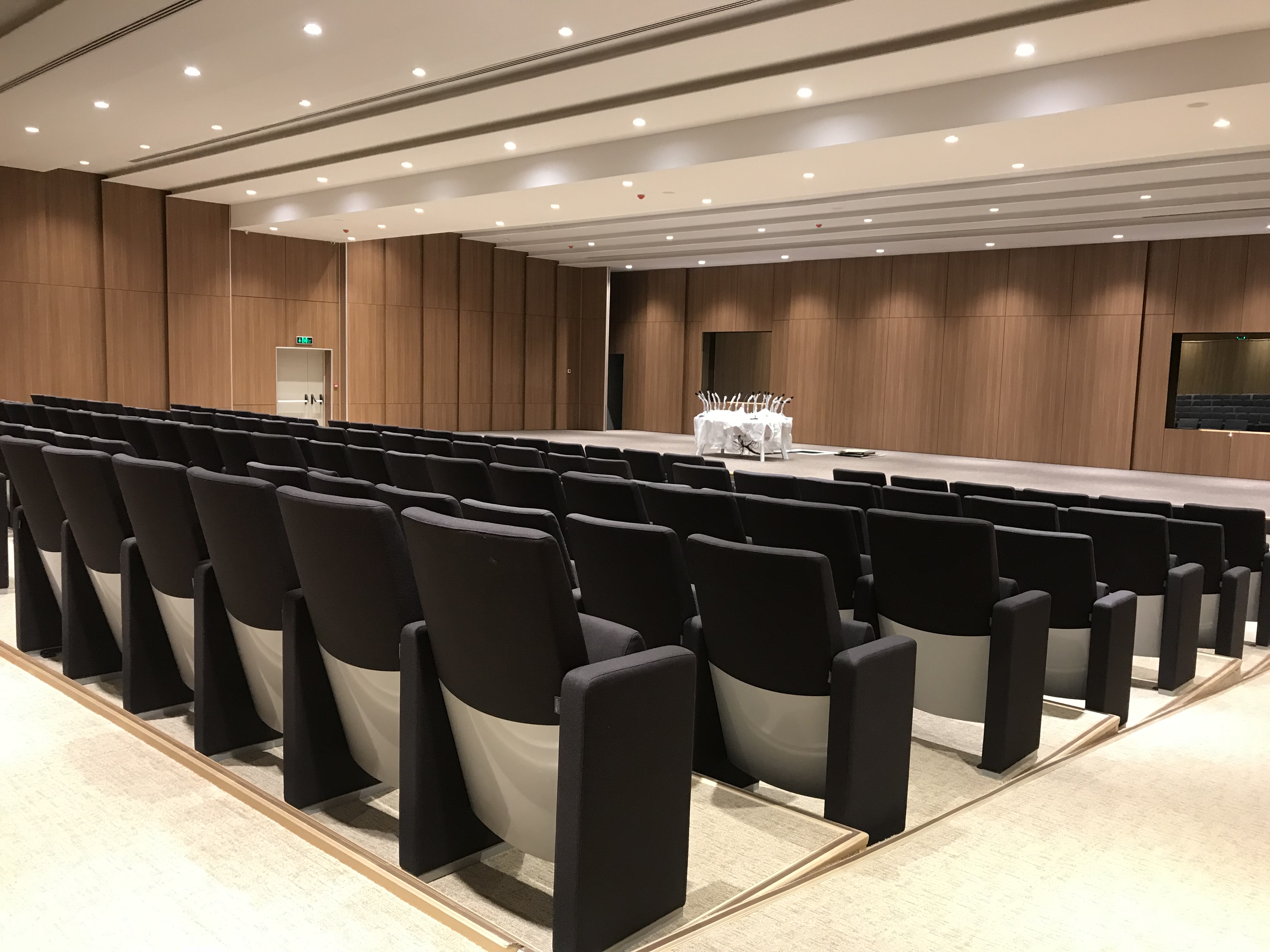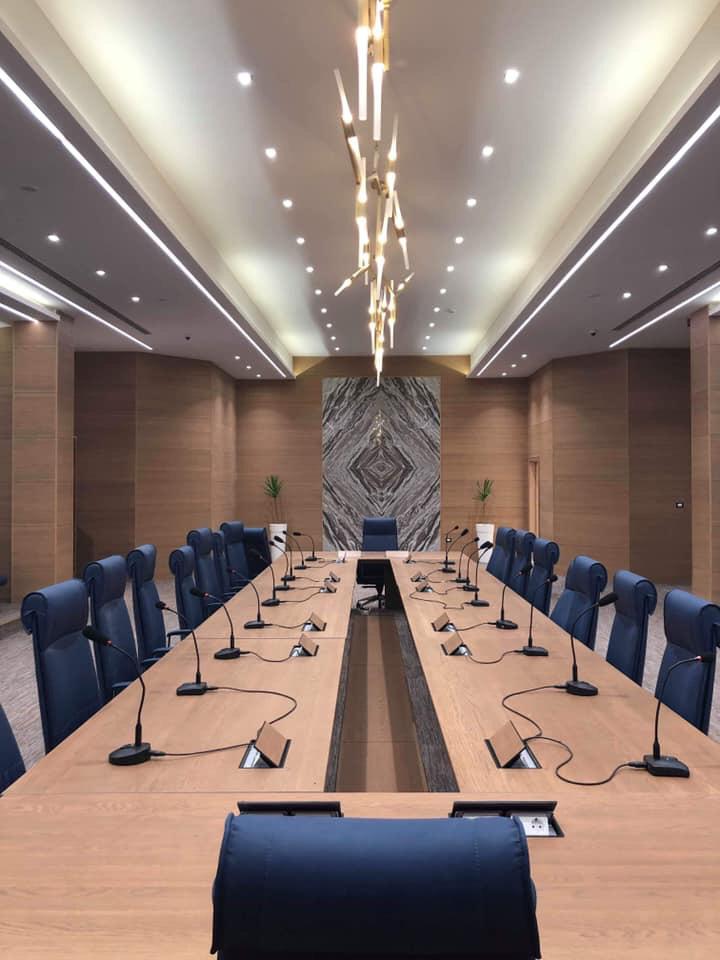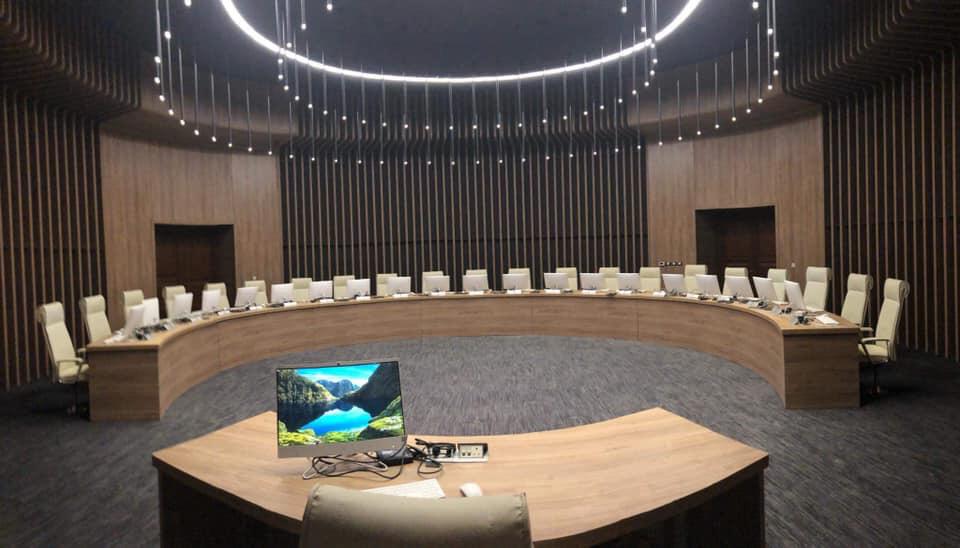 The Aresline T&T mechanism boasts several noteworthy advantages, which include:
Mobility: Despite being fixed to the floor, the chairs attain mobility through the T&T mechanism's flexible design, granting users the freedom to move around with ease and comfort.
Adaptability: The chairs seamlessly integrate with conference tables or other seating arrangements, facilitating the creation of various configurations and personalized layouts tailored to specific meetings and gatherings.
Order and Safety: Even when unoccupied, the T&T mechanism ensures that the chairs remain impeccably aligned and in their proper positions, contributing to an organized environment and keeping escape routes consistently clear, thus enhancing overall order and safety.