Council Chambers, Municipality de La Rochelle, France
The Hotel de Ville de La Rochelle, the oldest municipality in France, was completely devastated by a fire in June 2013. Its restoration was entrusted to the architect Philippe Villeneue, also responsible for the restoration of the Notre-Dame de Paris Cathedral, with the municipality reconsigned to local citizens in 2019.
Aresline were given the task of furnishing the Local Council Chambers, as designed by the architect Nathalie Brulé.
The Chambers consist of an area reserved to the Council, a space for press agents, and a public gallery. Thesi desks were chosen for the councillors and mayor. They were fully customized and made from a one-piece structure in Solid Surfaces with integrated voting and LED lighting system. The desktop features a 6 mm thick, light oak veneer, and the seats are Trendy First Class. The press area has a made-to-measure white Thesi desk with Woody chairs.
The tribune gallery was fitted with V9.Syncron seats with integrated lateral writing tablet, featuring a synchronized movement mechanism between seat and backrest.
Focus
Project in collaboration with CDN
Fully customized Thesi desks combined with Trendy First Class seats for the councillors. One-piece front structure in Solid Surfaces with integrated cabling, voting system, and LED lighting
Project
Council Chambers, Municipality de La Rochelle
Location
La Rochelle, France
End use
Conference hall
Architect
Philippe Villeneue
Nathalie Brulé
Surface prepared
160 sqm
Supplied seats
130
Supplied products
V9.Syncron, with writing tablet, Thesi with Woody seats, Thesi with Trendy First Class seats, two movable tables made-to-measure, 1 Trendy First Class office chair with five spoke base
Year of completion
2019
If interested, please contact us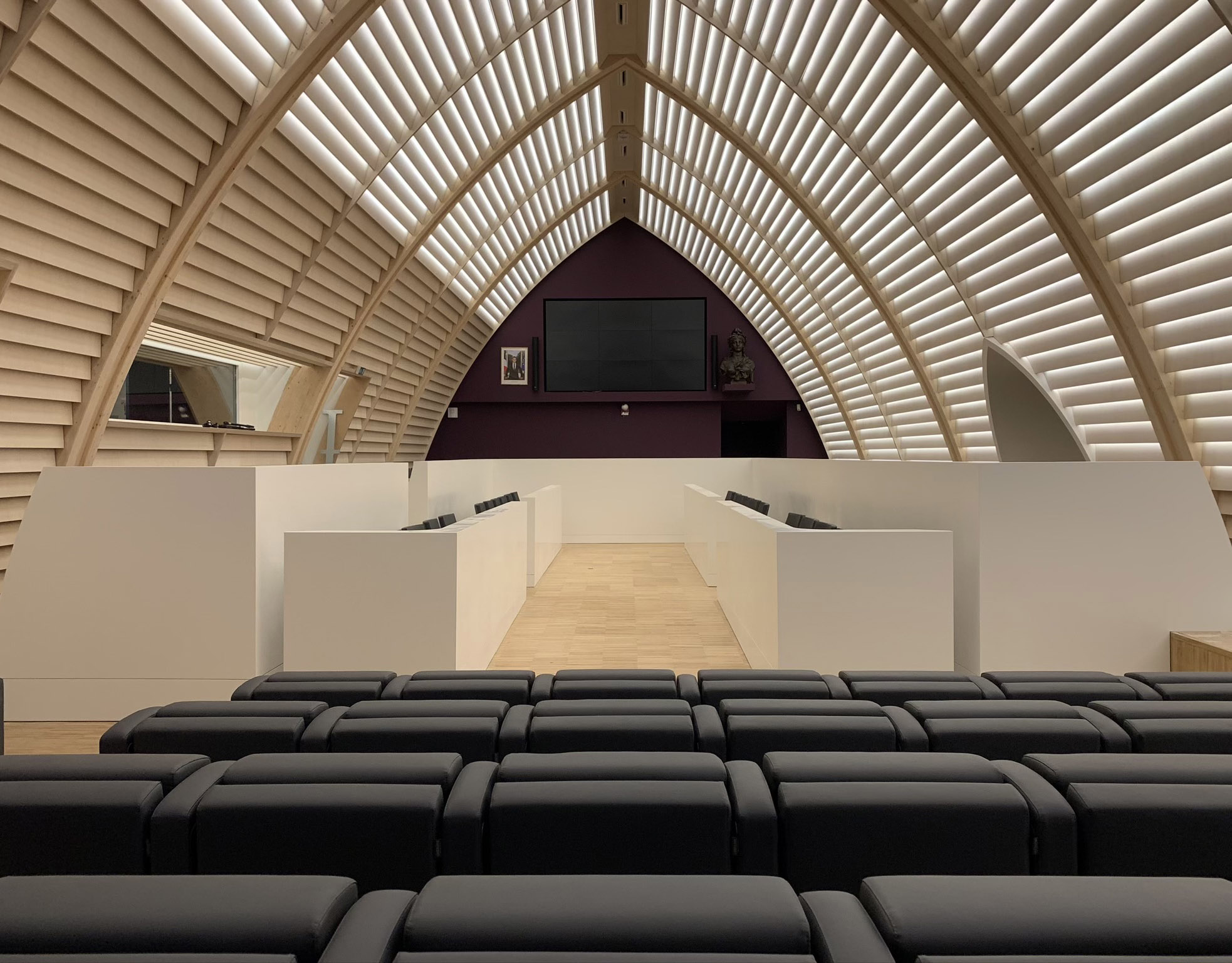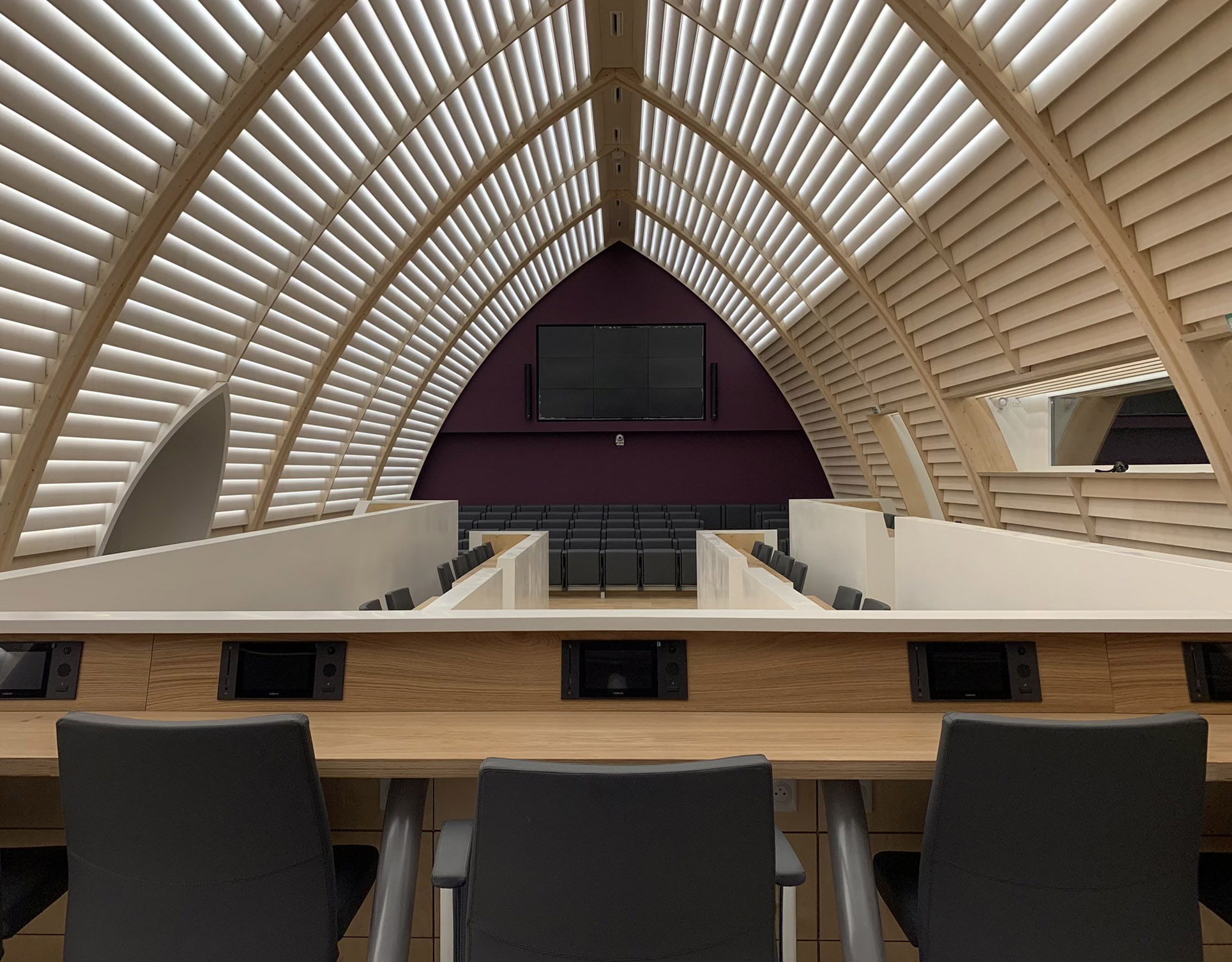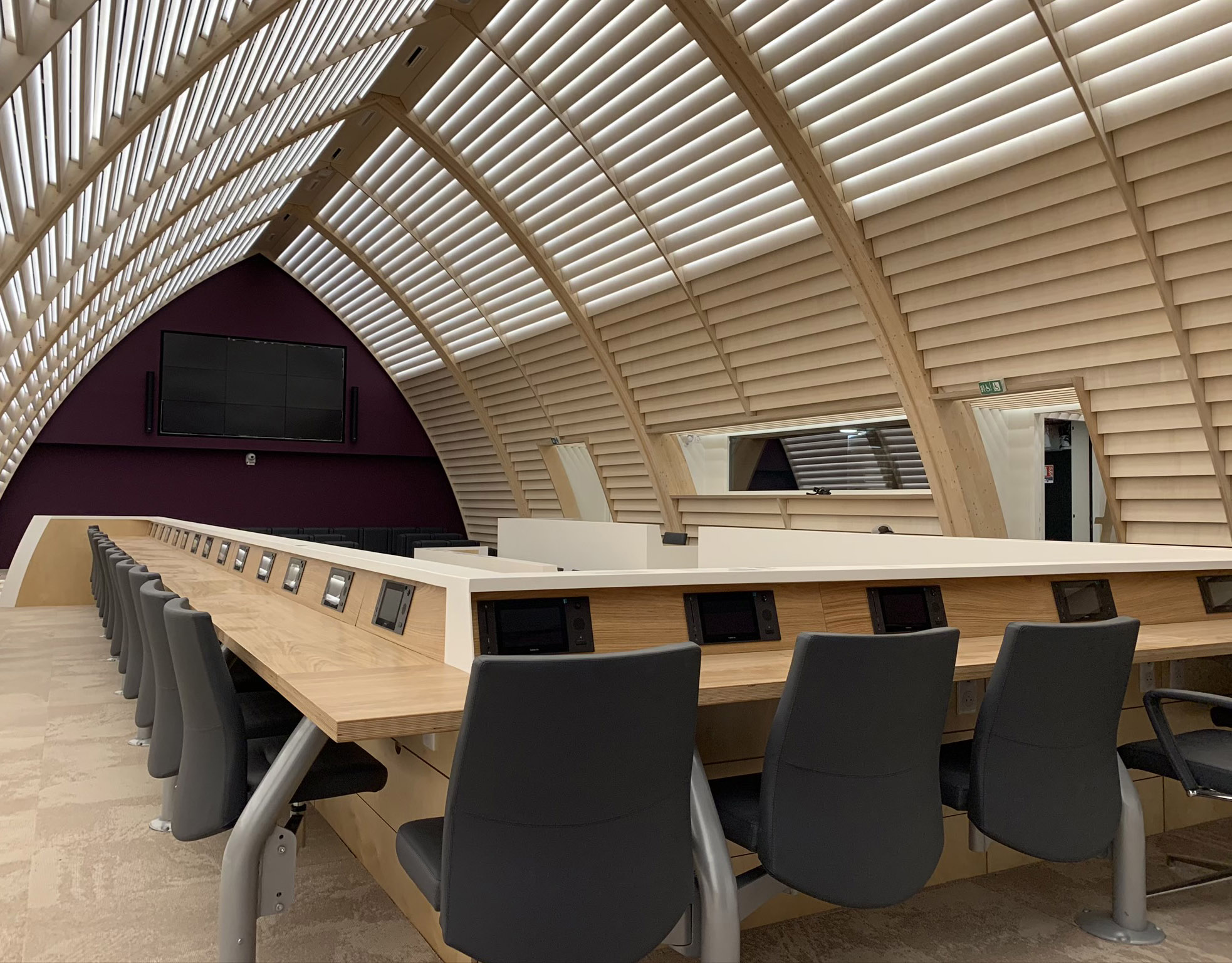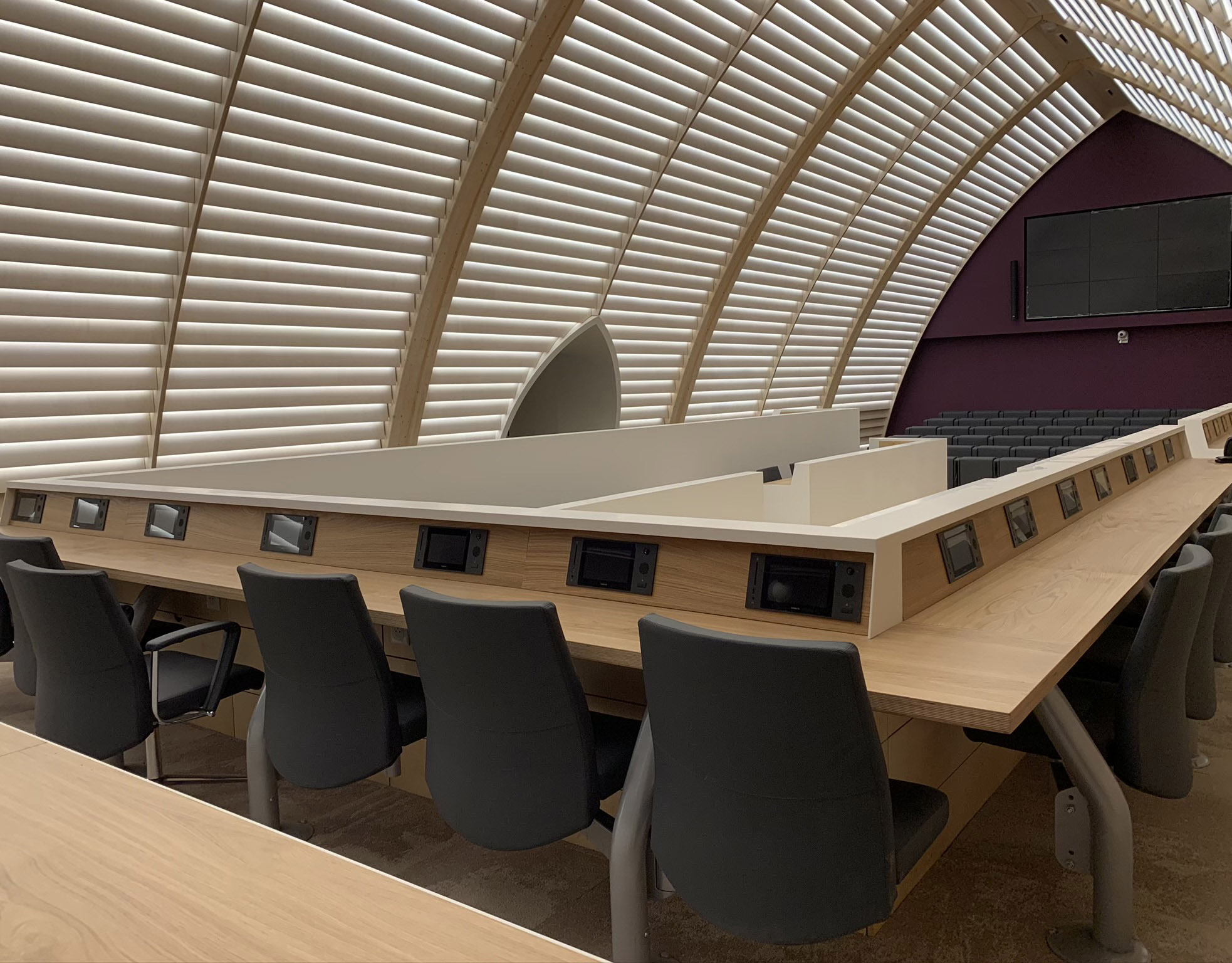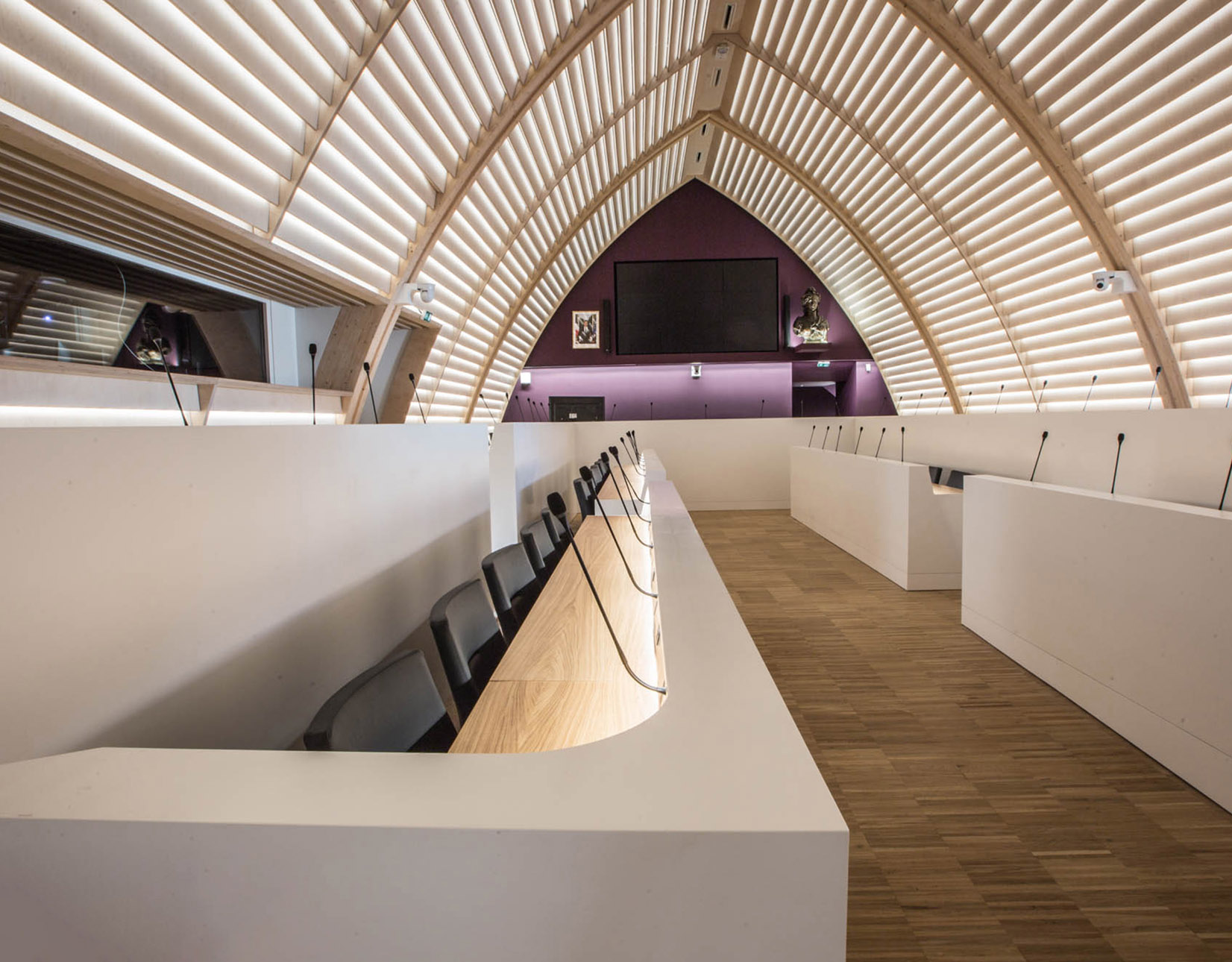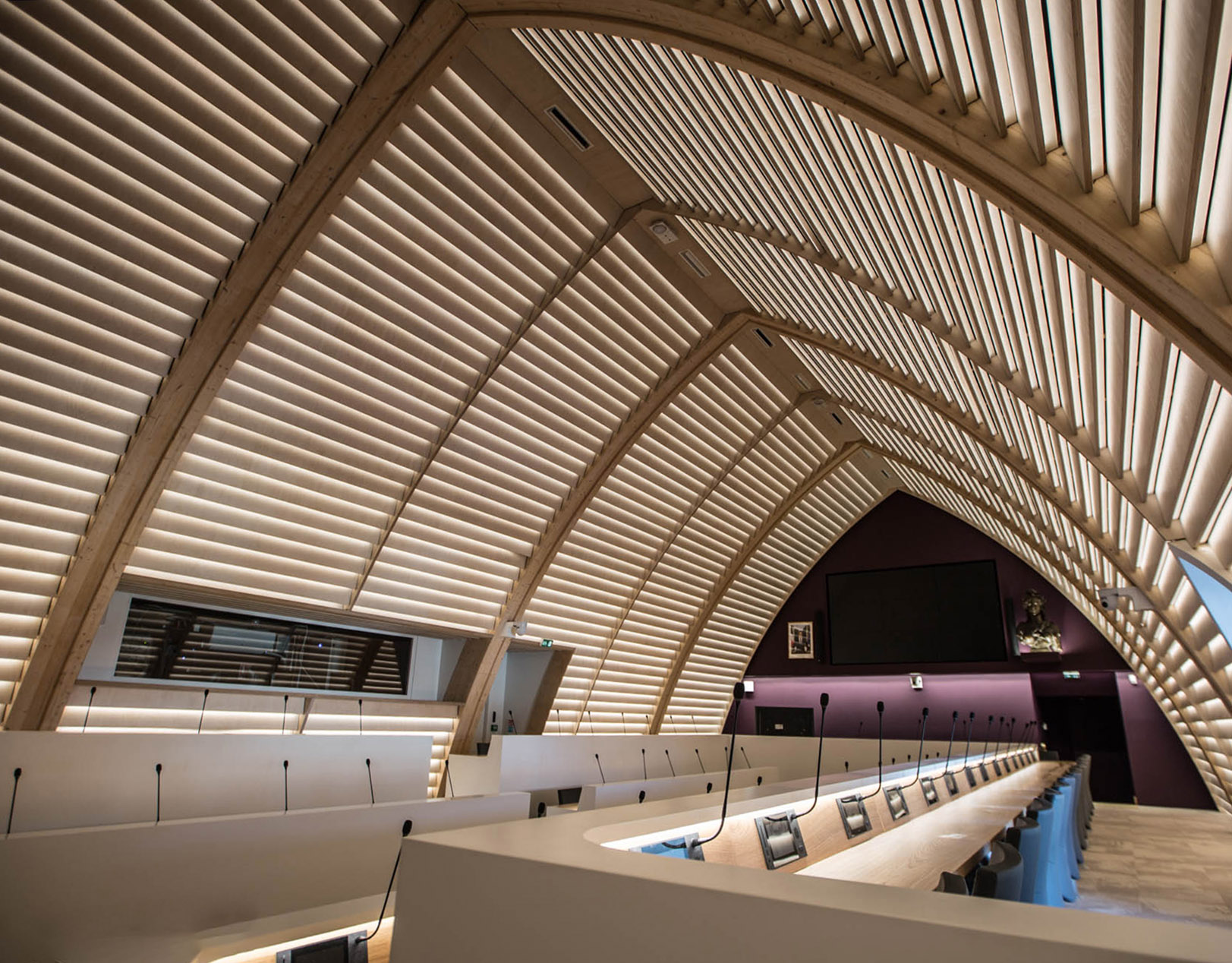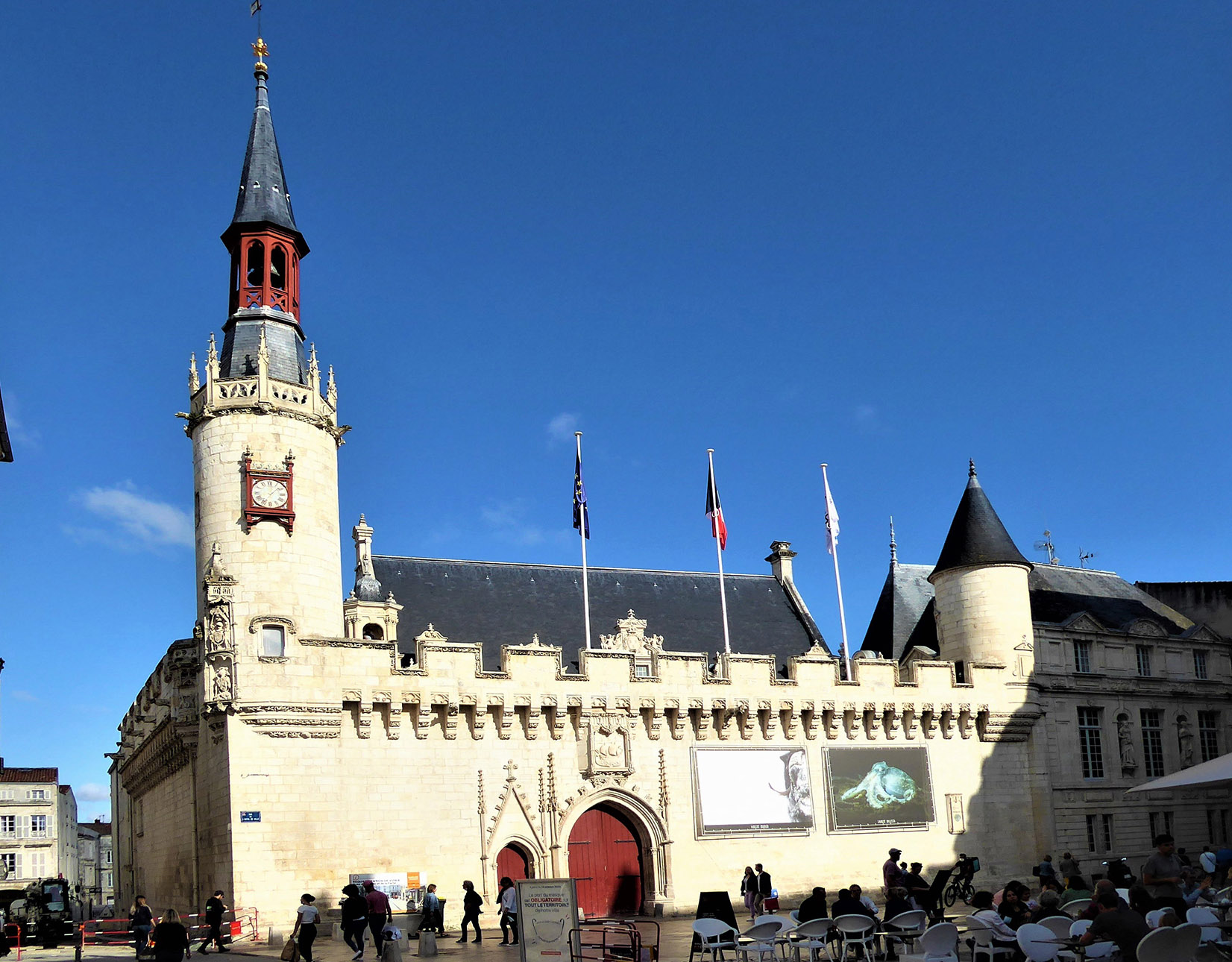 capacity
130 seats
dimensions
160 sqm fitted out
installed products
V9.Syncron, with writing tablet, Thesi with Woody seats, Thesi with Trendy First Class seats, two movable tables made-to-measure, 1 Trendy First Class office chair with five spoke base