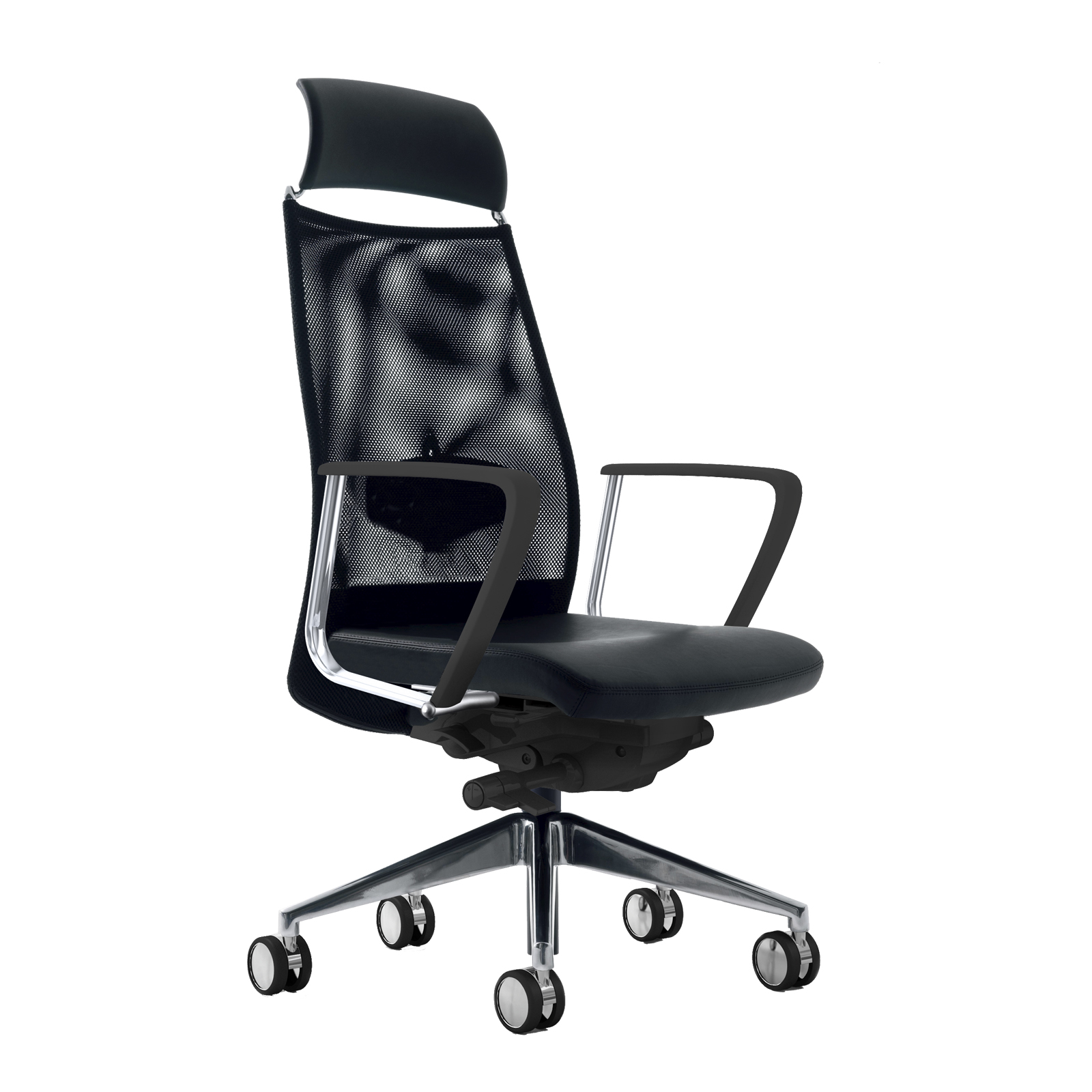 Link
This version differs from the "Plus" and "Xplus" versions, as it has a backrest in elasticized mesh that covers its load-bearing structure. It is a minimalist chair providing top performance for work environments or meeting rooms.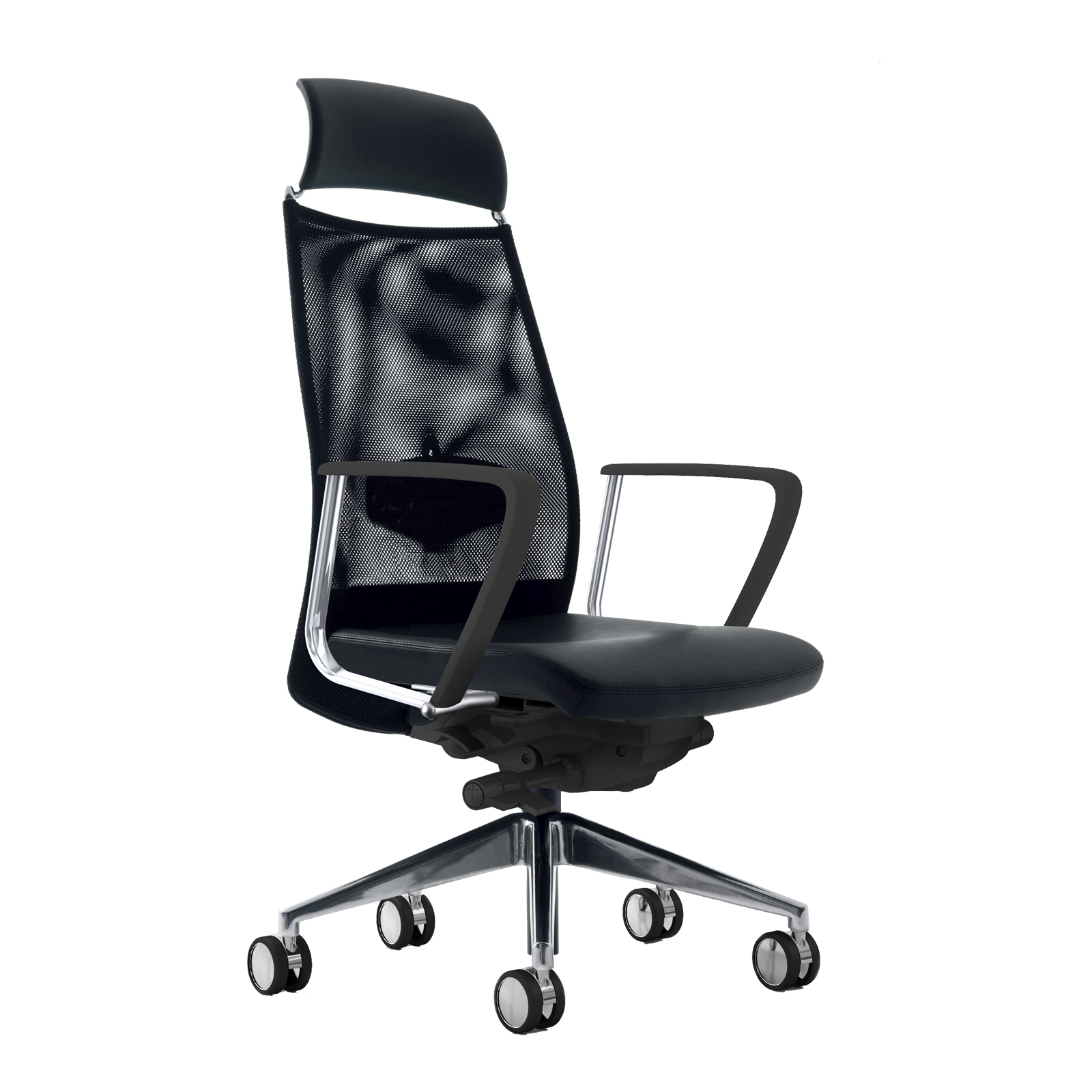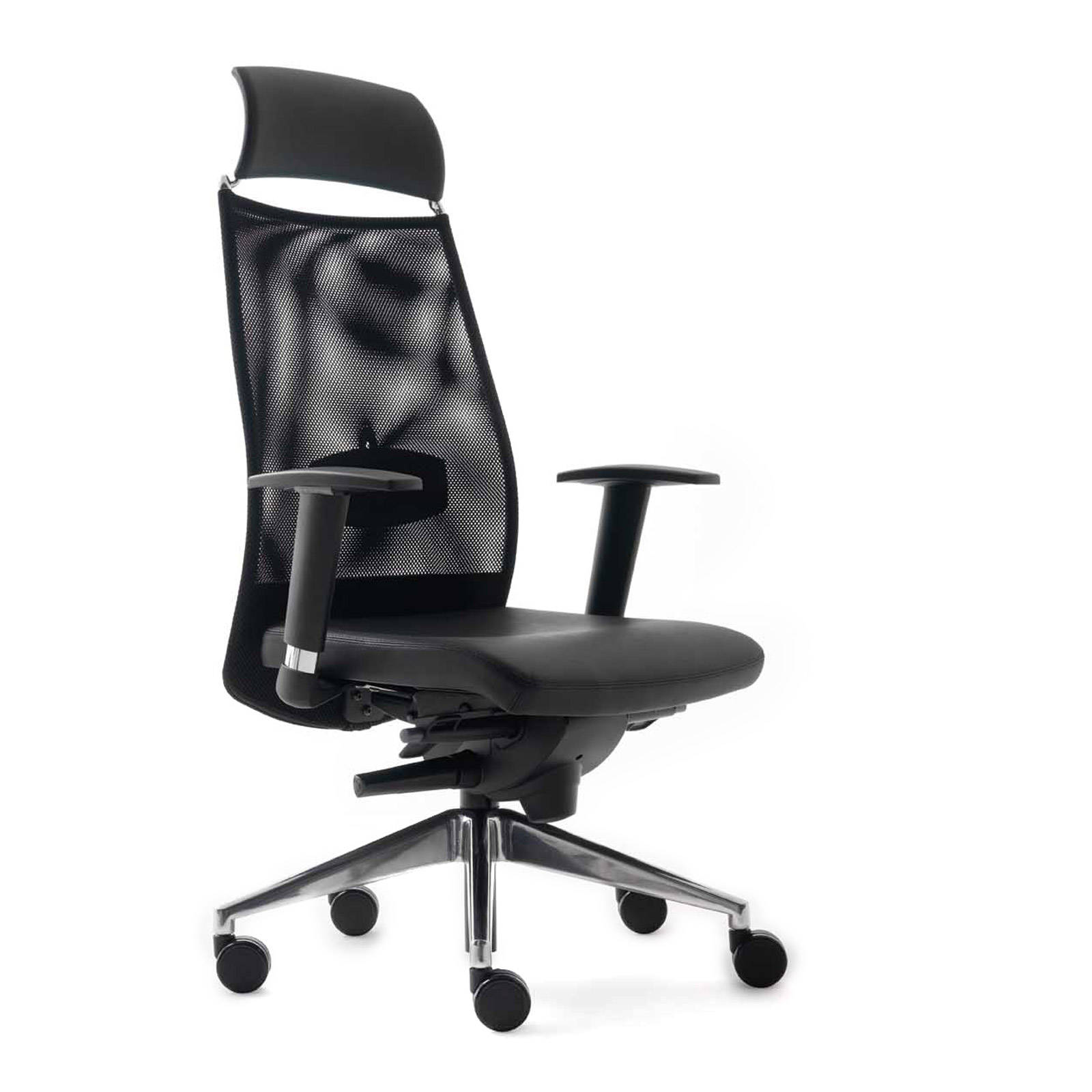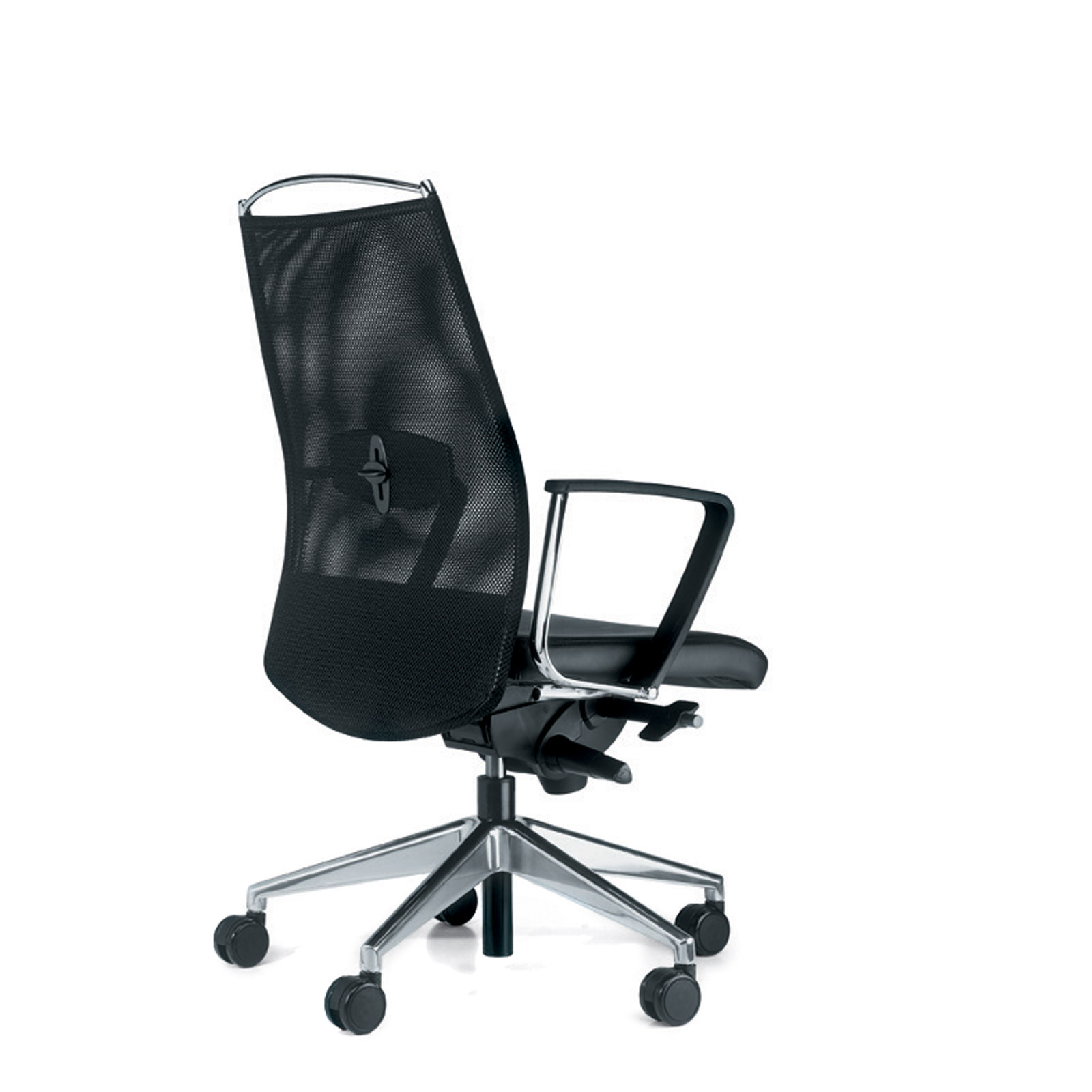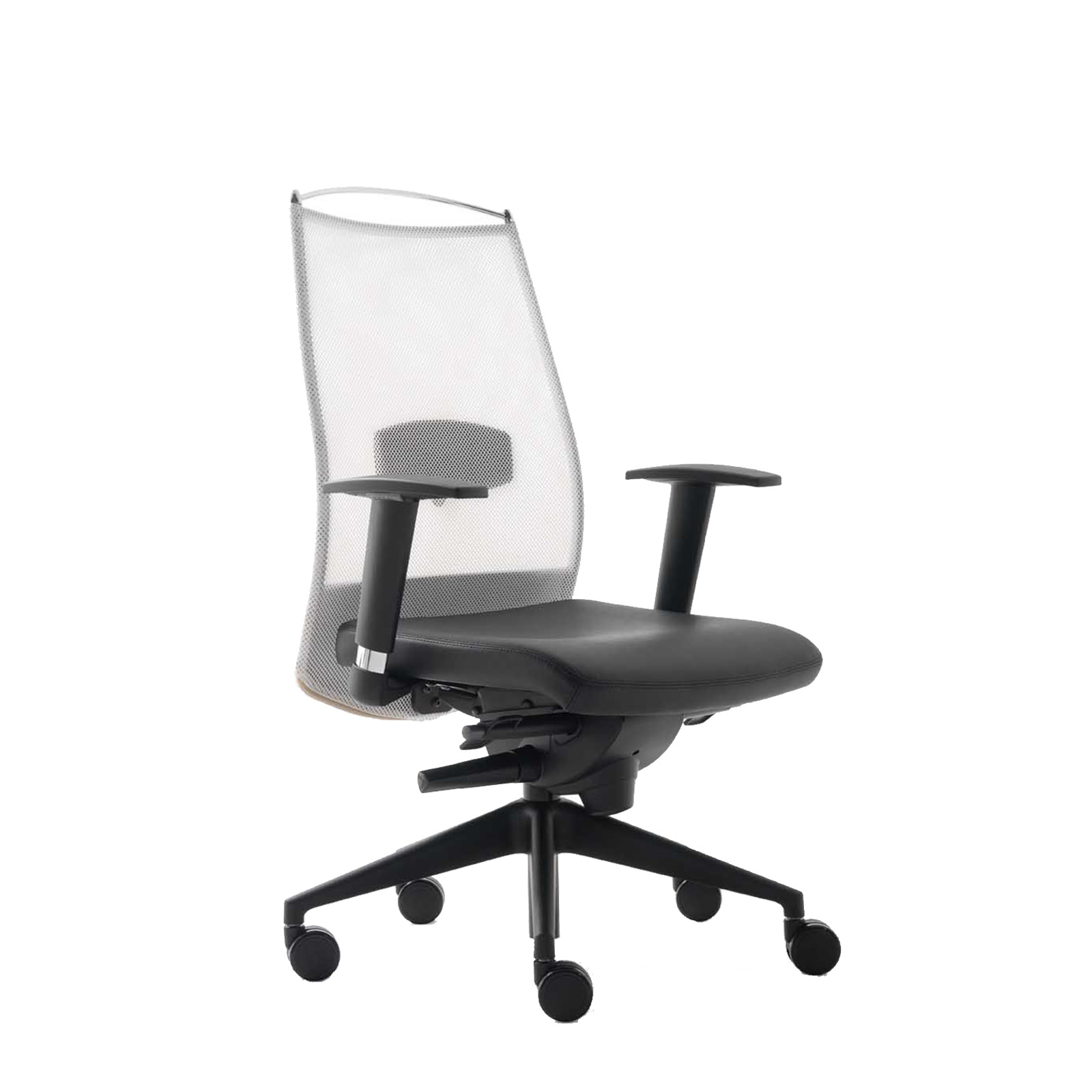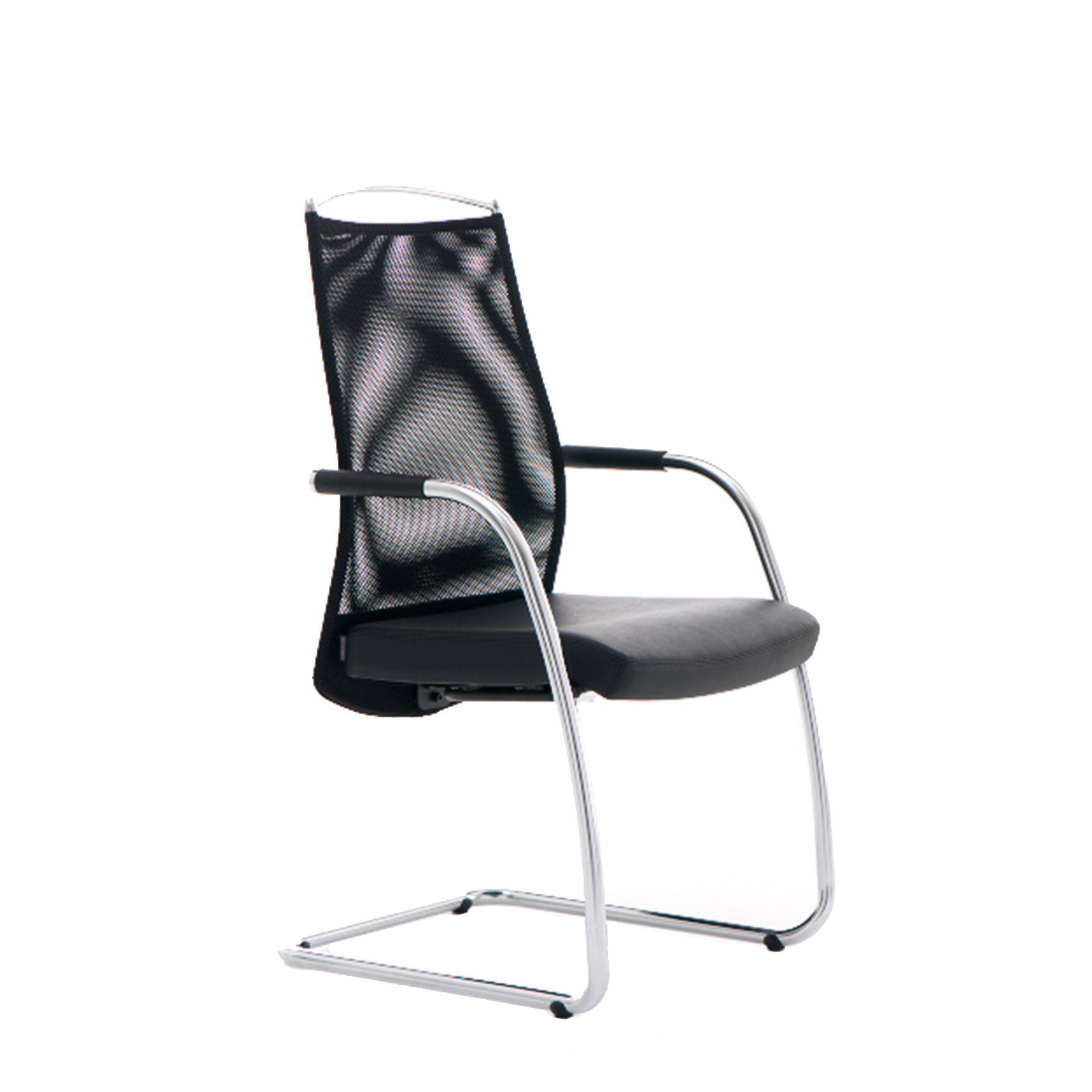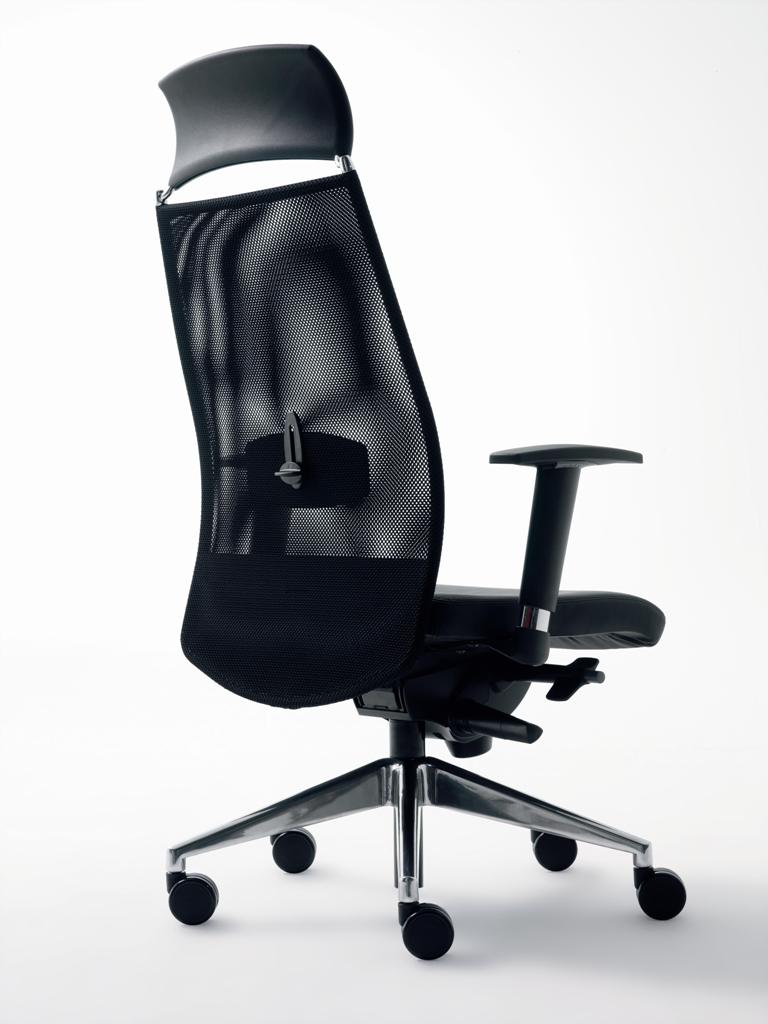 Link
executive with headrest and 2D armrests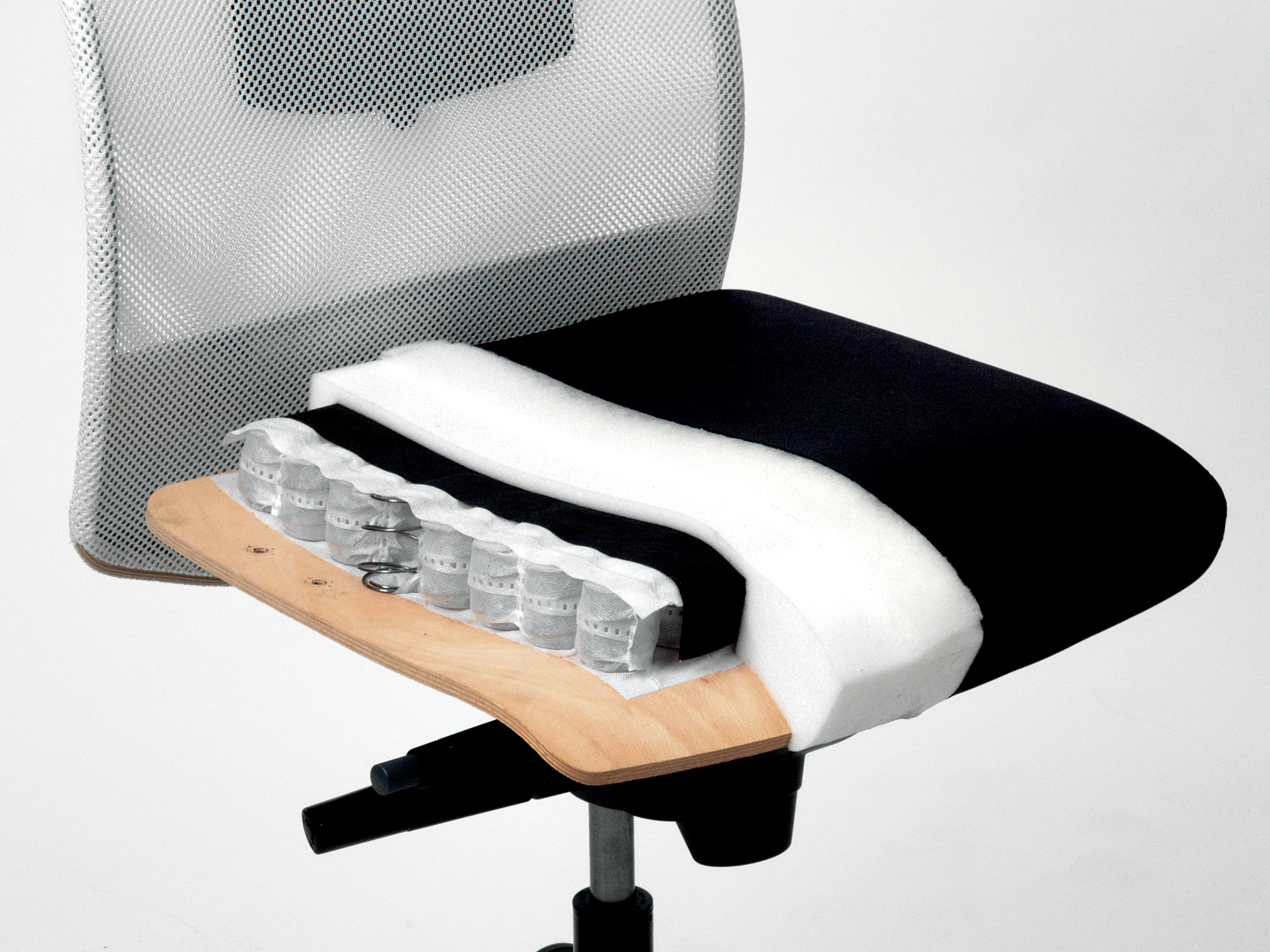 Link
extra-comfy seat with micro- springs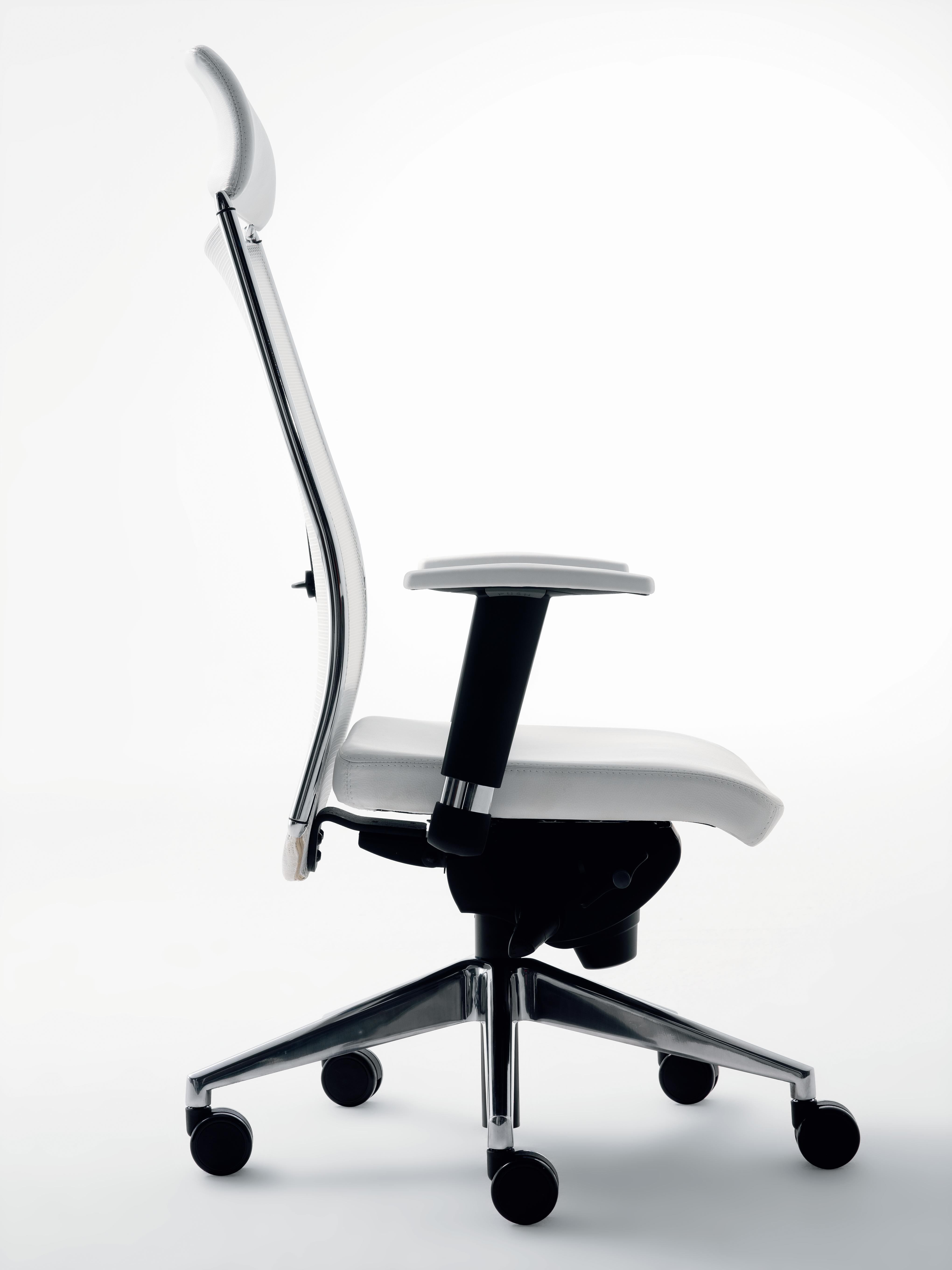 Link
upholstered 2D adjustable armrests
Stretch mesh backrest that also covers the bearing structure
Polyurethane or upholstered headrest
Seat with micro-springs for maximum comfort, on request
Covering in Dani leather
Contrasting stitching available on request
Polyurethane or upholstered fixed armrests, or 2D or 4D adjustable armrests
7-year warranty
Class 1IM with Puma mesh backrest with insert
BaccoliniDesign
Giovanni Baccolini has been working with Aresline on the creation of seating for workplaces and collective spaces since 1996.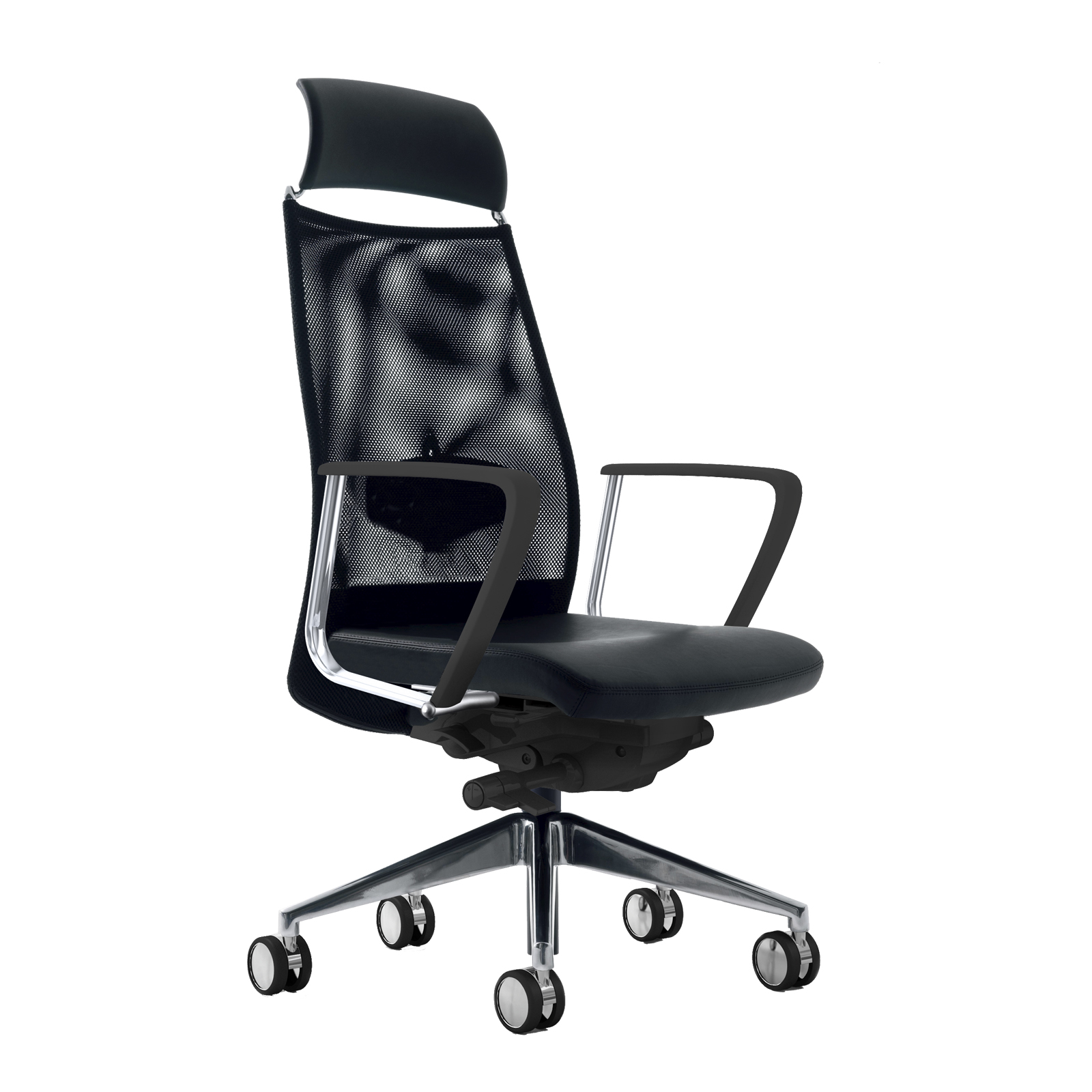 The seat is made of beech plywood; the padding is made of contoured polyurethane fire-retardant foam with a resinated  interposed between the padding and the upholstery. It is available as optional a cushion with microsprings for a greater comfort.
The backrest consists of a tubular steel structure, chrome-plated in the external parts and varnished with epoxy powders in the hidden structures, upholstered with polyester mesh.
The back of the Link version is without padding and without outer chromeplated tubes.
The headrest is in polyurethane, upon request it can be upholstered (see notes), with a structure of chrome-plated steel. 
The tilting movements of the armchair, synchro, synchro with sliding seat, synchro with sliding seat and forward seat tilt adjustment, are multiblock mechanisms, with several locking positions, "fine" tilting adjustment and anti-shock safety system.
The seat height adjustment is obtained by a gas pump.
The lumbar support is made of blown polyethylene and it is adjustable in 9 positions with a 50 mm total stroke.
The fixed armrests are made of black polyurethane or have a chrome-plated steel frame and the finish on the top in black polyurethane or upholstered. The multi-adjustable arms have a chrome-plated steel frame and the finish on the top is made of polypropylene or upholstered or in polyurethane for the 4D version.
The 5-star base is in reinforced nylon or, upon request, it can be in polished aluminium.
The dual-wheel self braking castors are in reinforced nylon for soft floor or with polyurethane tread for hard floor. The fixed glides are in reinforced nylon. 
The sled base is made of tubular asform steel with diameter of 25x2 mm, either varnished or polished. The top of the arms is made of black "softtouch" elastomer.
EXECUTIVE ARMCHAIR WITH HEADREST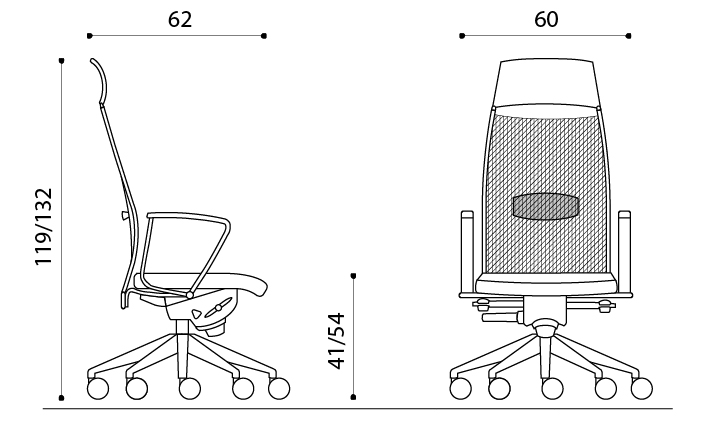 fixed open armrests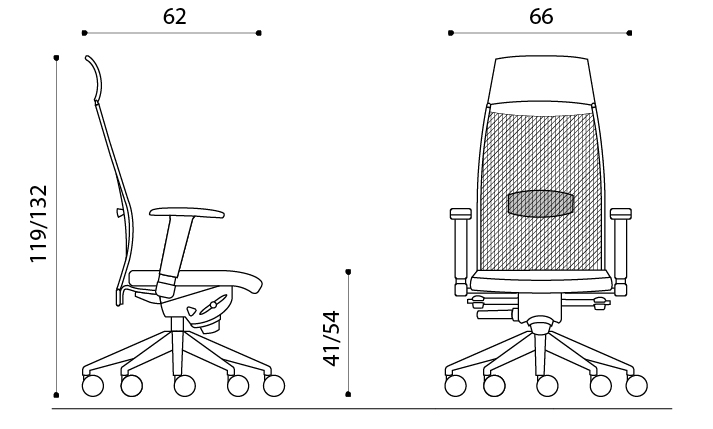 adjustable armrests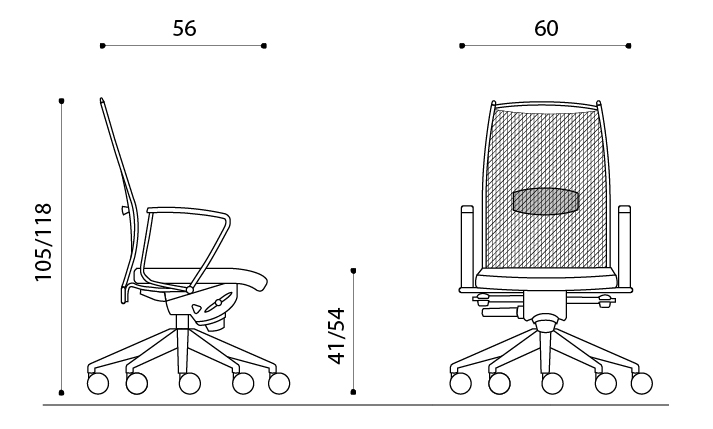 fixed open armrests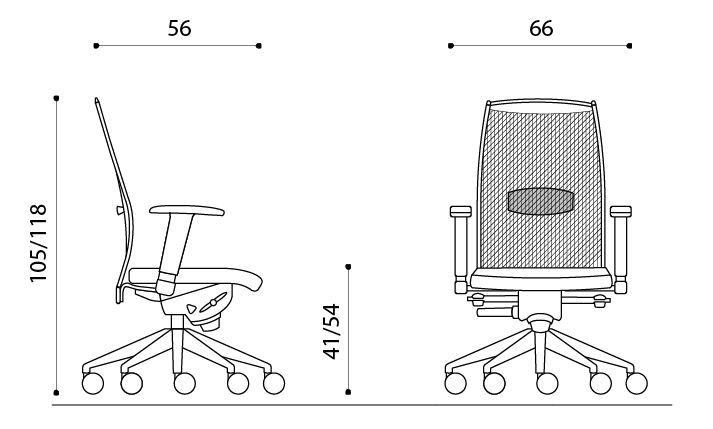 adjustable armrests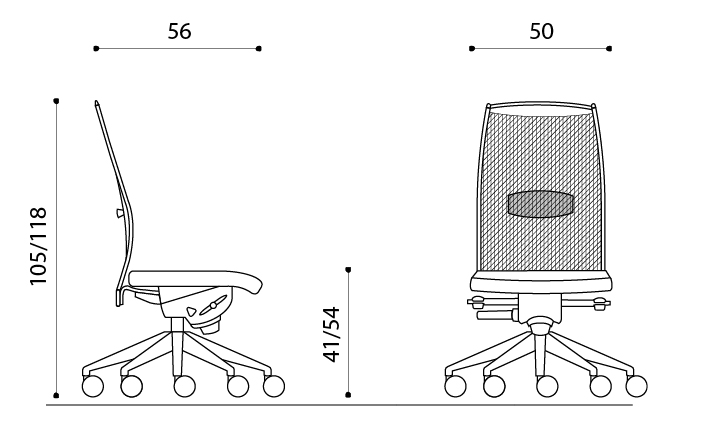 5-star swivel base without armrests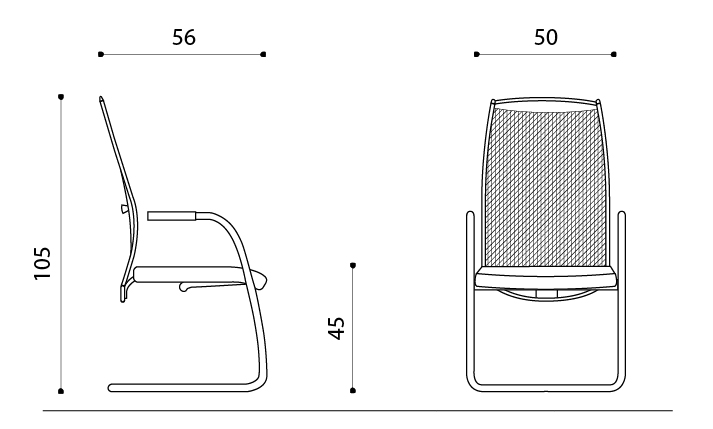 fixed sled base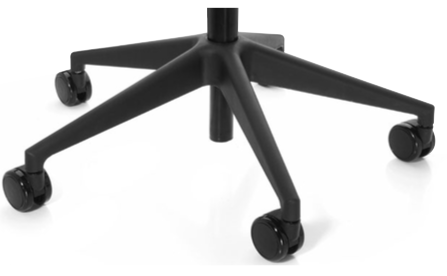 black nylon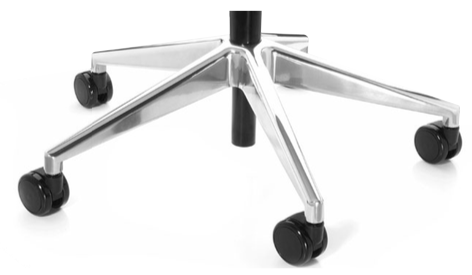 polished aluminium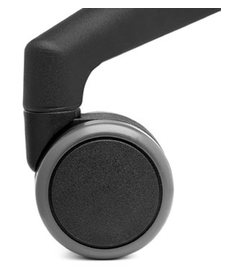 self braking castors for hard floor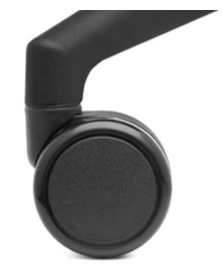 nylon castors for soft floor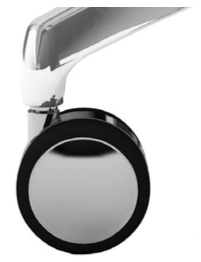 self braking chrome castors for hard floor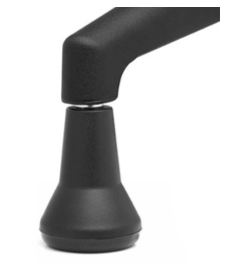 nylon fixed glides
We are the only Italian company offering a 7-year warranty on our products.
Please contact the Quality and Environment​​​​​​​ office for information on the certificates available on the series.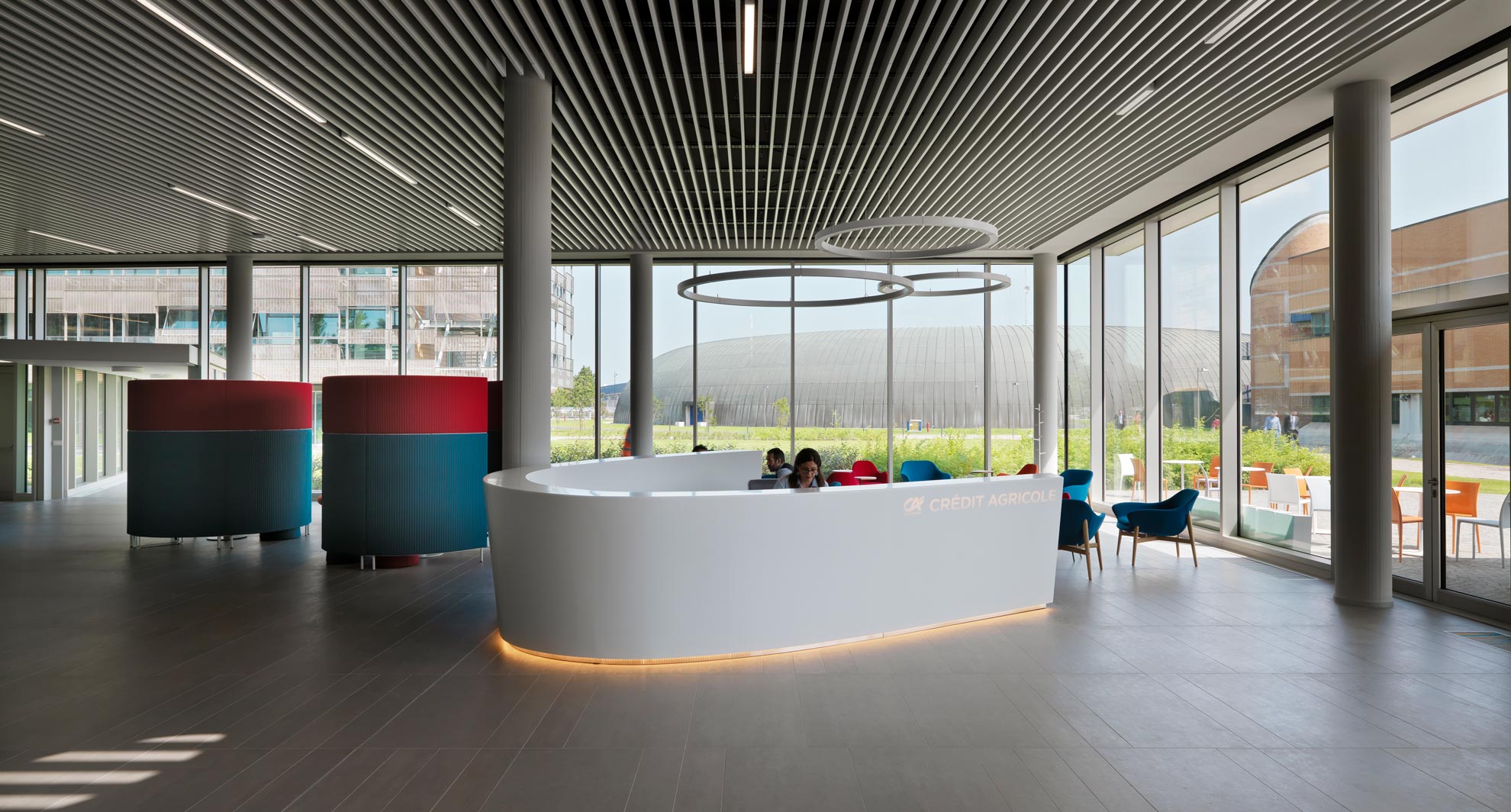 Crédit-Agricole Italia
For the new "Green Life" headquarters, Base was chosen, the modular system for open space.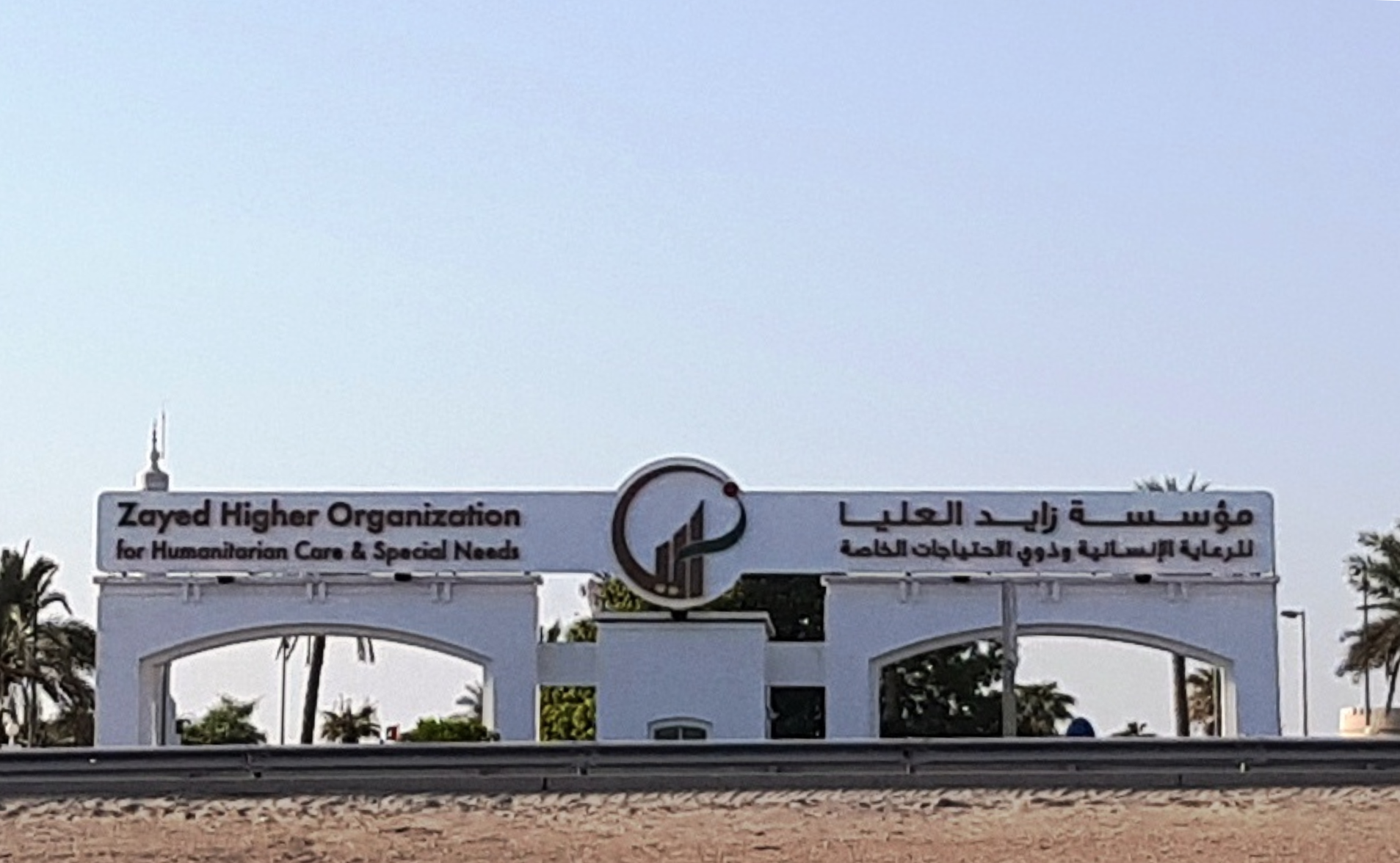 Zayed Higher Organization
n the Abu Dhabi headquarters of the Zayed Foundation, extra-comfort seats for its environments.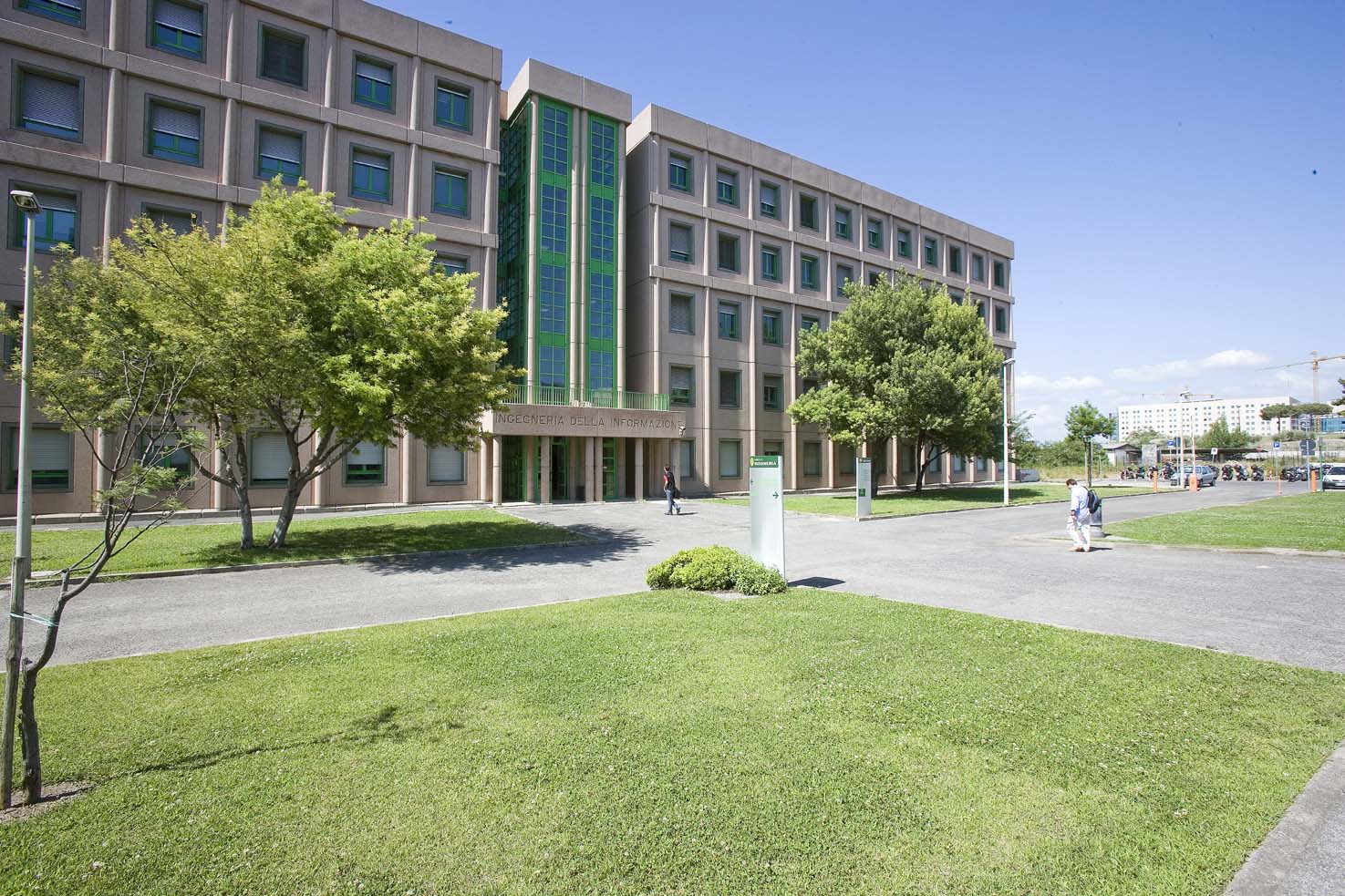 Università di Tor Vergata
A unitary furnishing project while considering the respective functional specificities.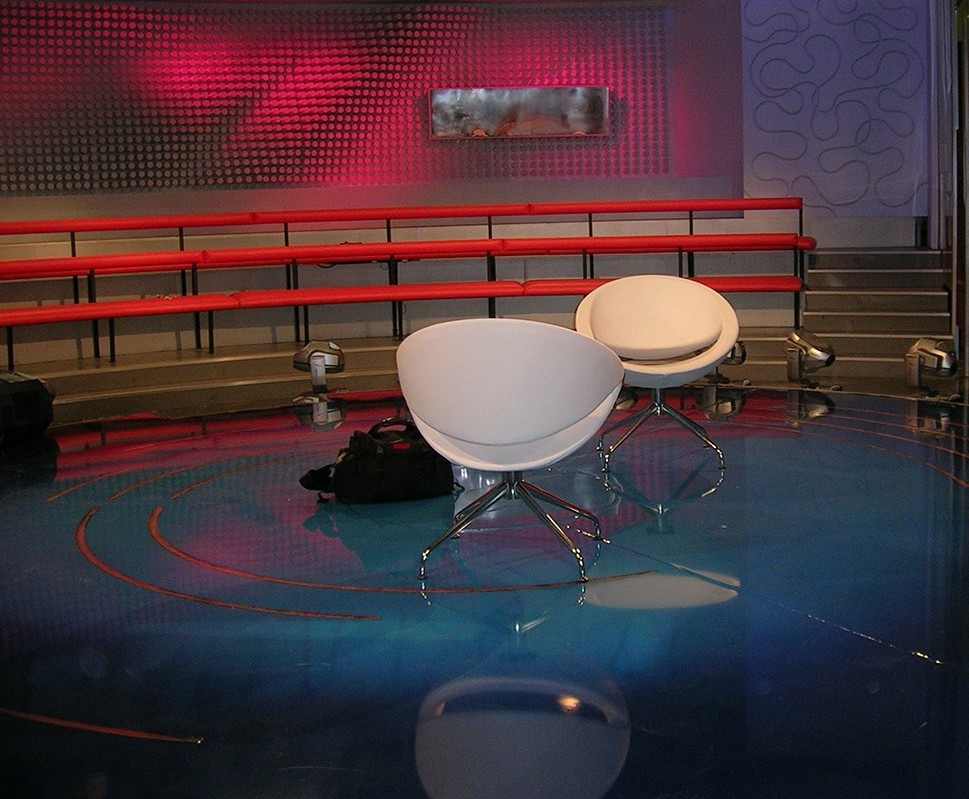 La vita in diretta EN
Aresline furnishes the Rai studio "La vita in diretta" with Mya in white leather.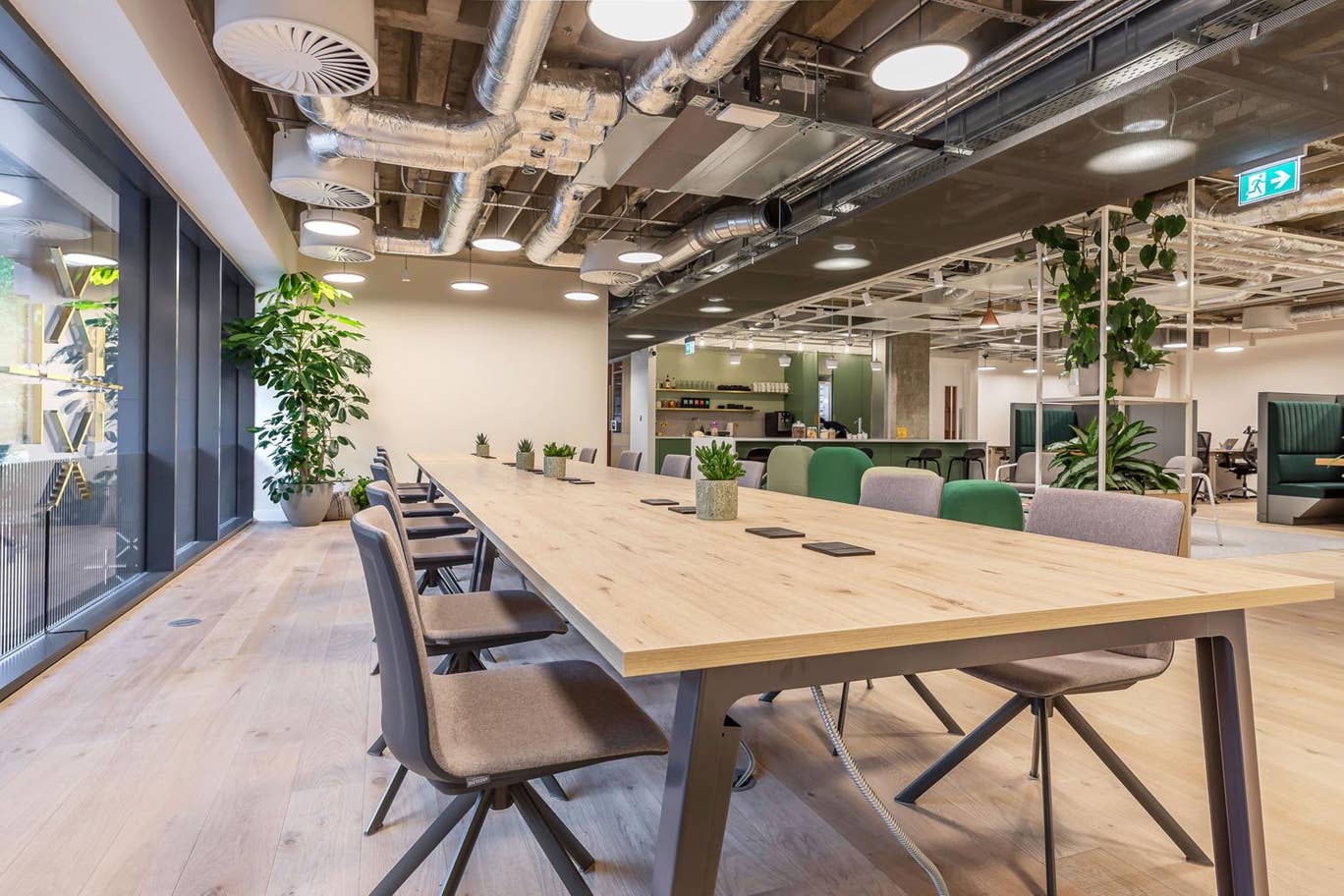 Fora Soho co-working
Fora opens its latest headquarters in Soho and furnishes the hot desking with Aira armchairs.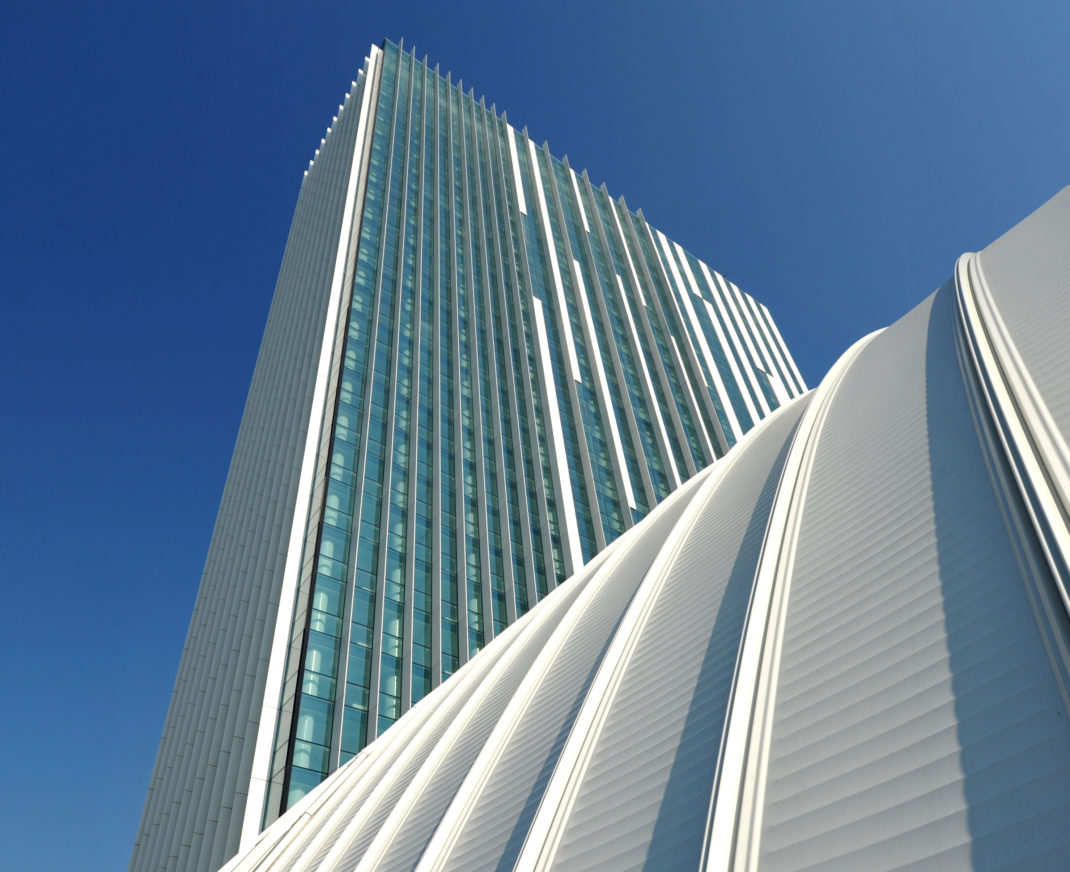 Città Metropolitana di Roma
New offices for the municipality of Rome.
Regione Lombardia
Regione Lombardia chooses Aresline comfort and quality for its new offices.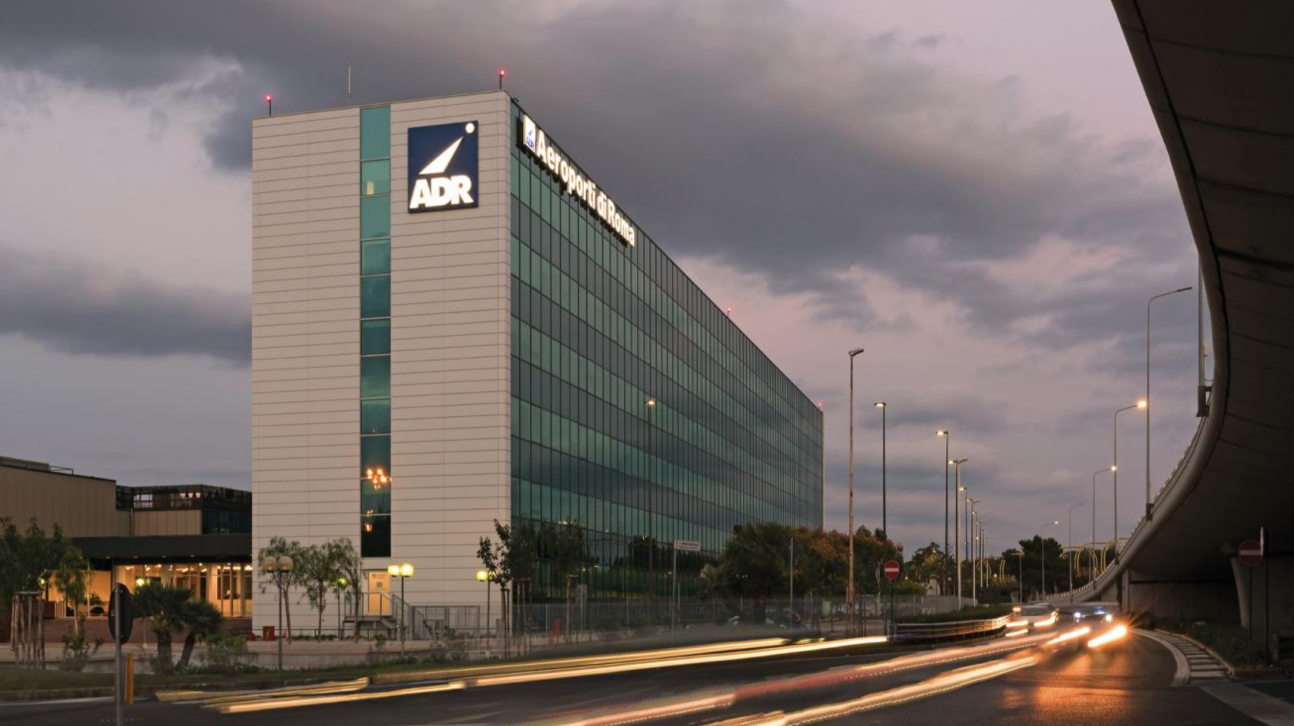 HQ ADR Fiumicino
Aeroporti di Roma has chosen Aresline for its relational areas designed by Studio Mppm.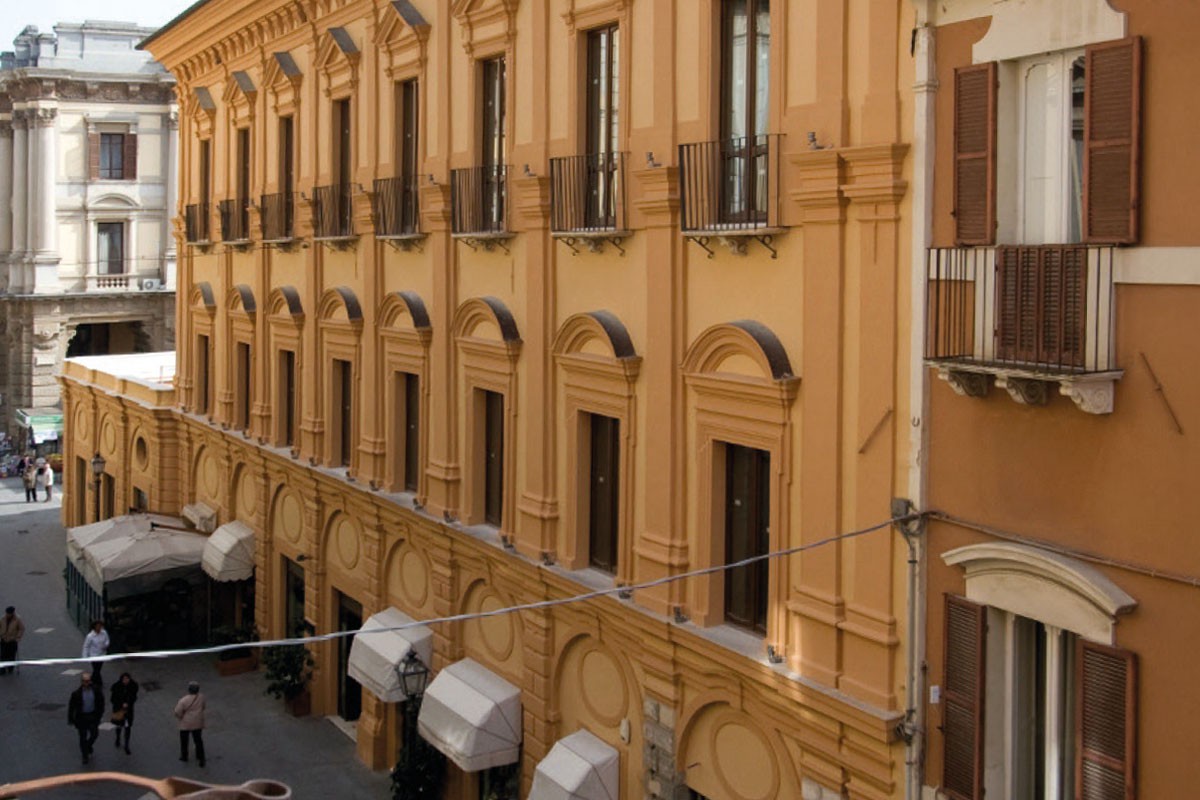 Fondazione Carichieti
A multi-purpose hall and auditorium with Operà and Papillon in the important Civic Museum Center in Chieti.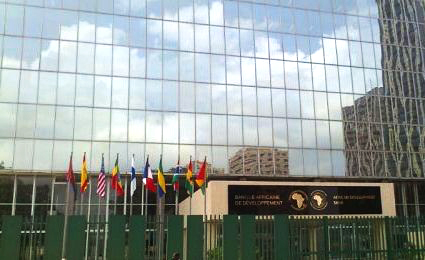 BAD - Bank of African Development
Aresline and CDN have faced the challenge of a customized project with a high technological component.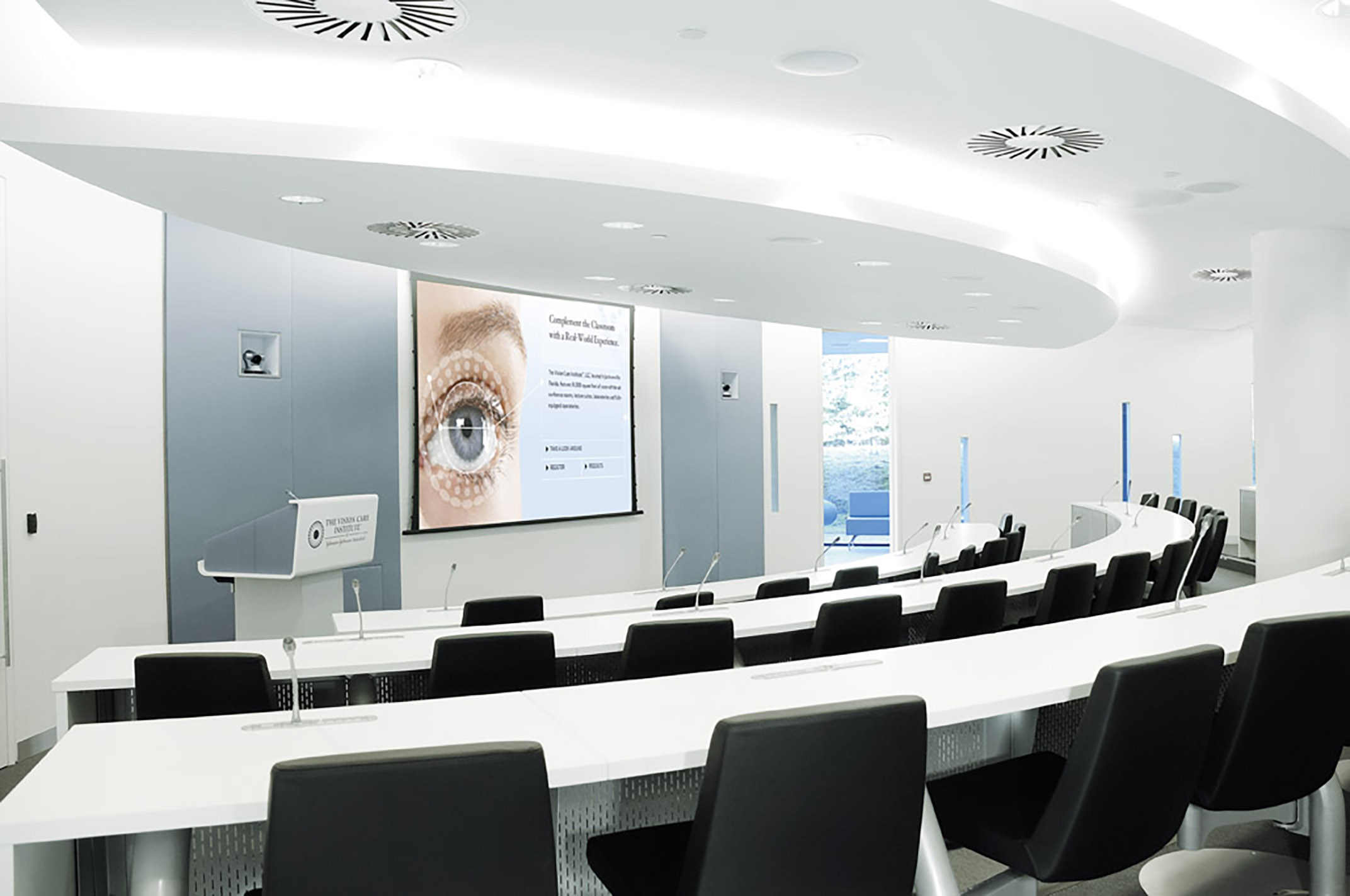 Johnson & Johnson
A format designed for training rooms to be replicated in the international offices of the group.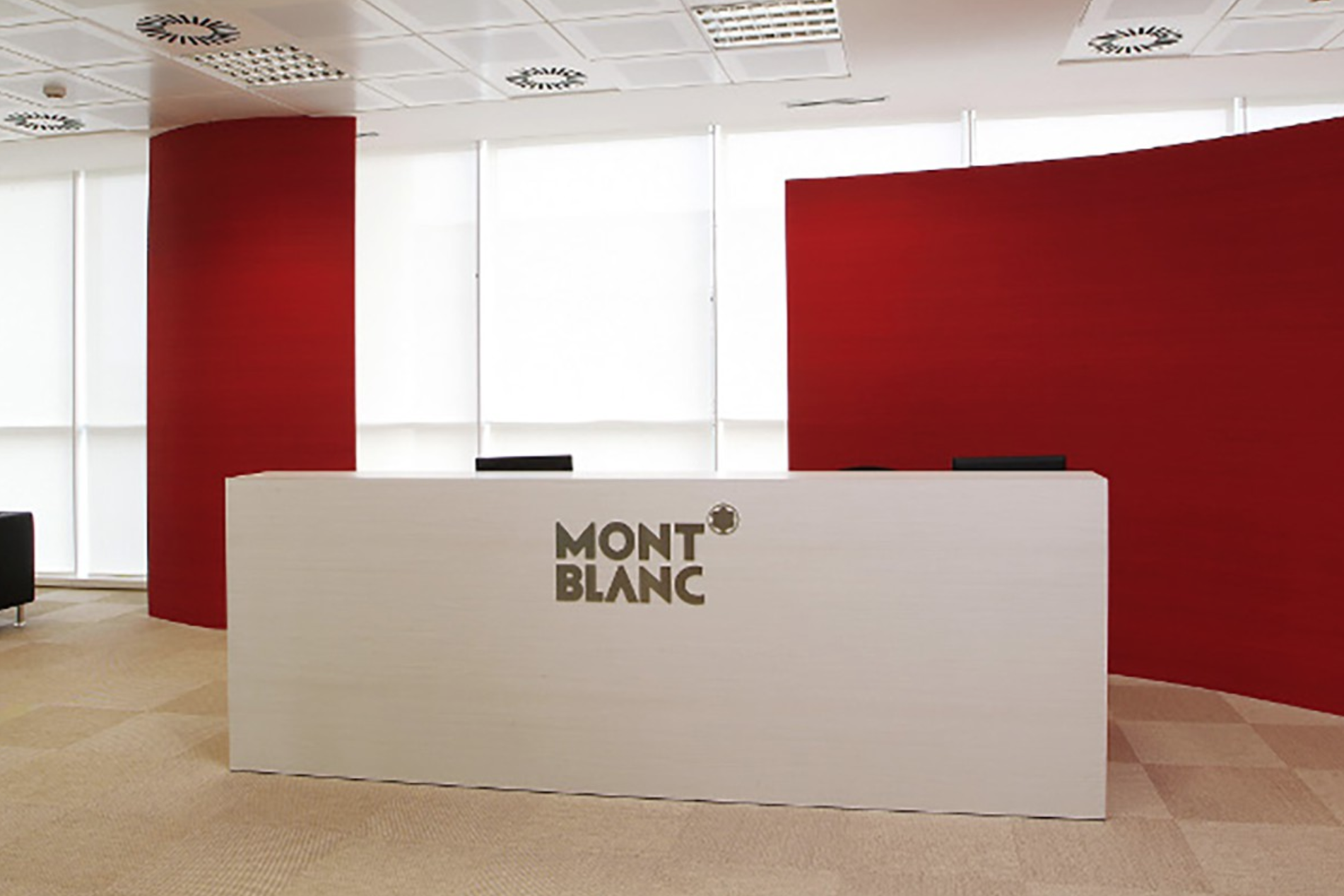 Montblanc Milano
Designer office, meeting and reception area seats for the Montblanc offices in Milan.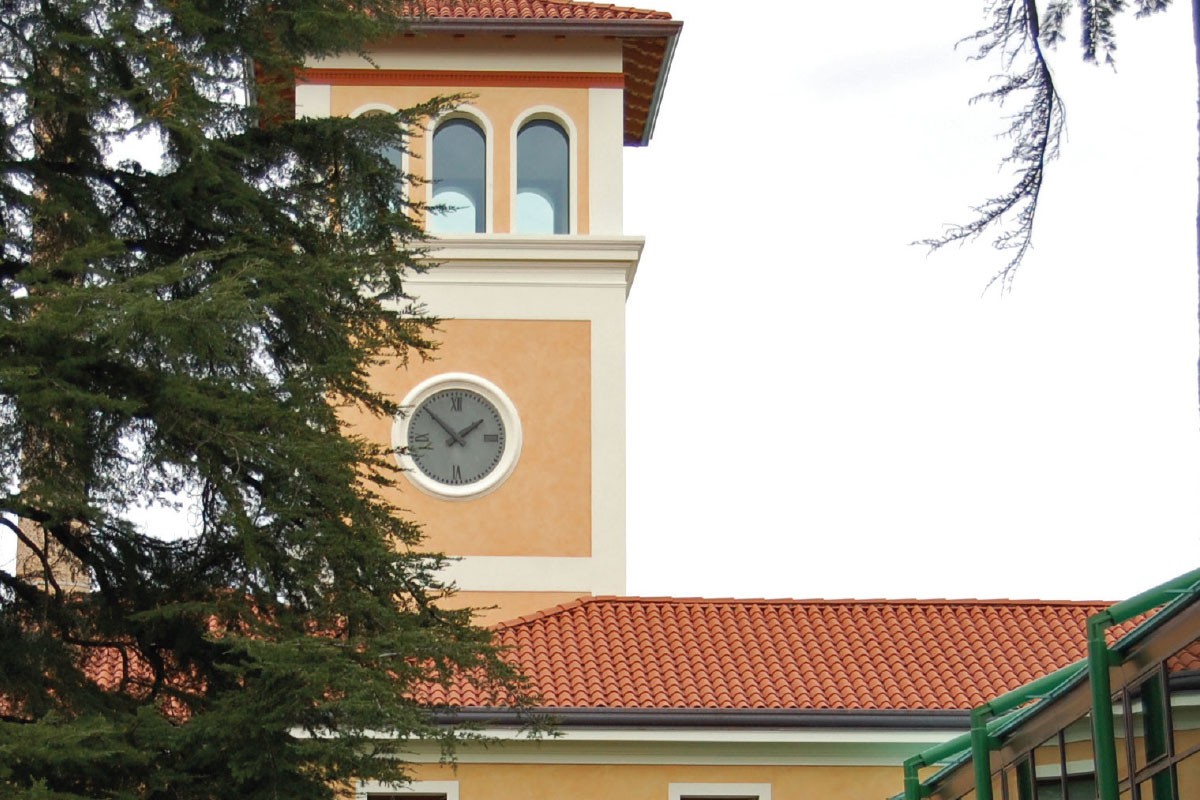 Provincia di Treviso
An impressive and multilevel project, for the offices of the Province, in which we have supplied 2000 products.