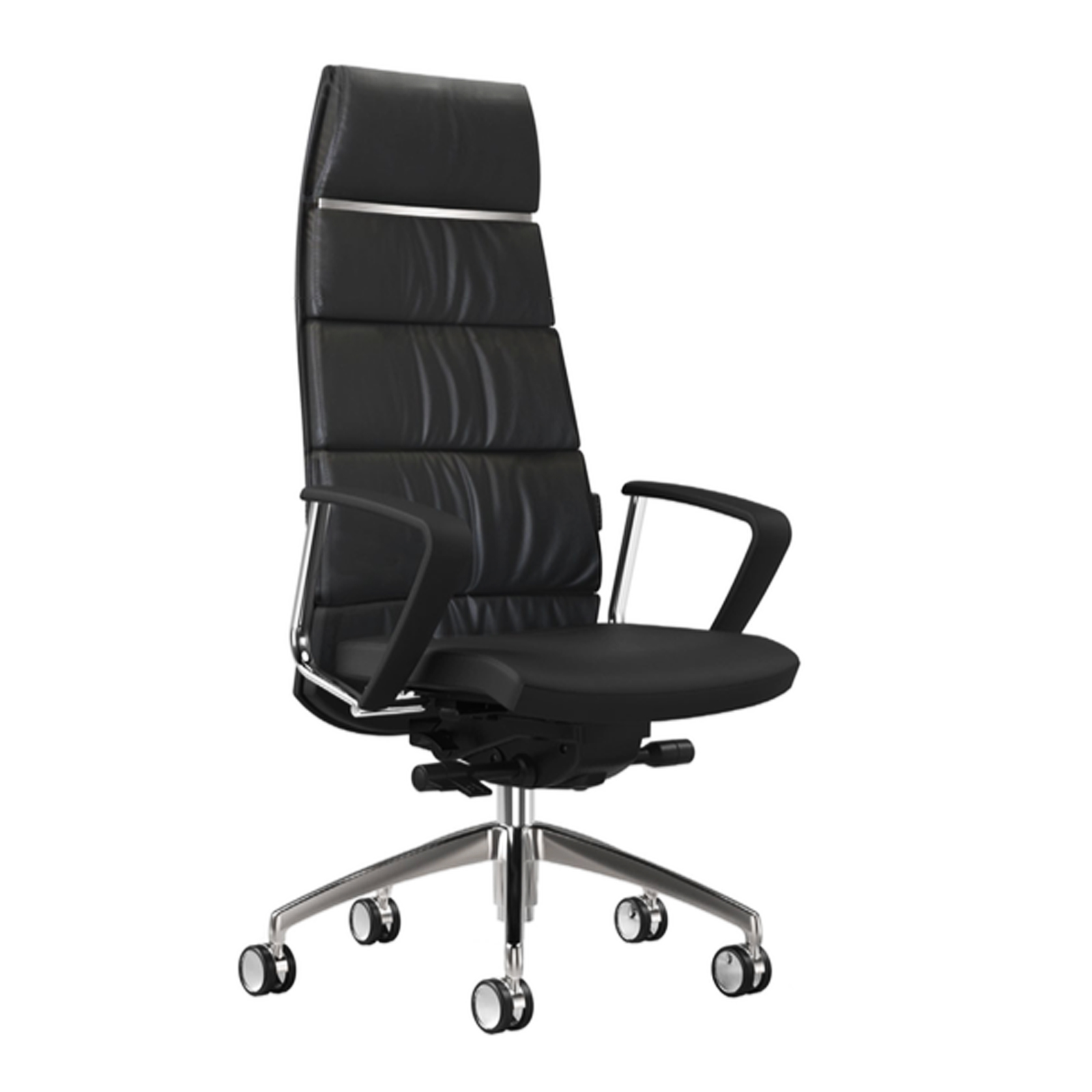 Trendy First Class
The special design of the backrest padding and the polished base enhance the up-to-date style of Trendy First Class. Fine contrasting stitching, available on request for upholstery in leather or eco-leather, complete the fashion appeal of this chair.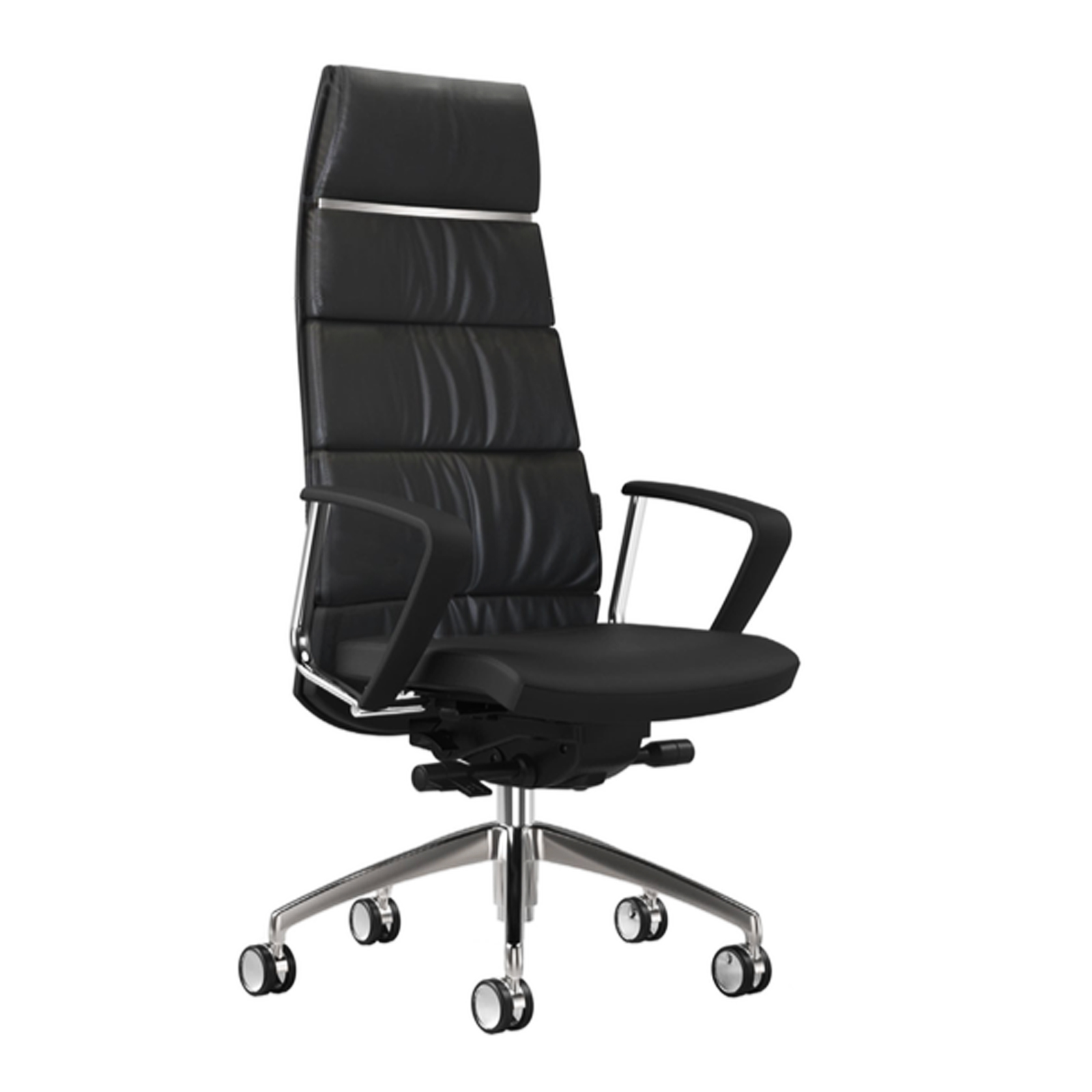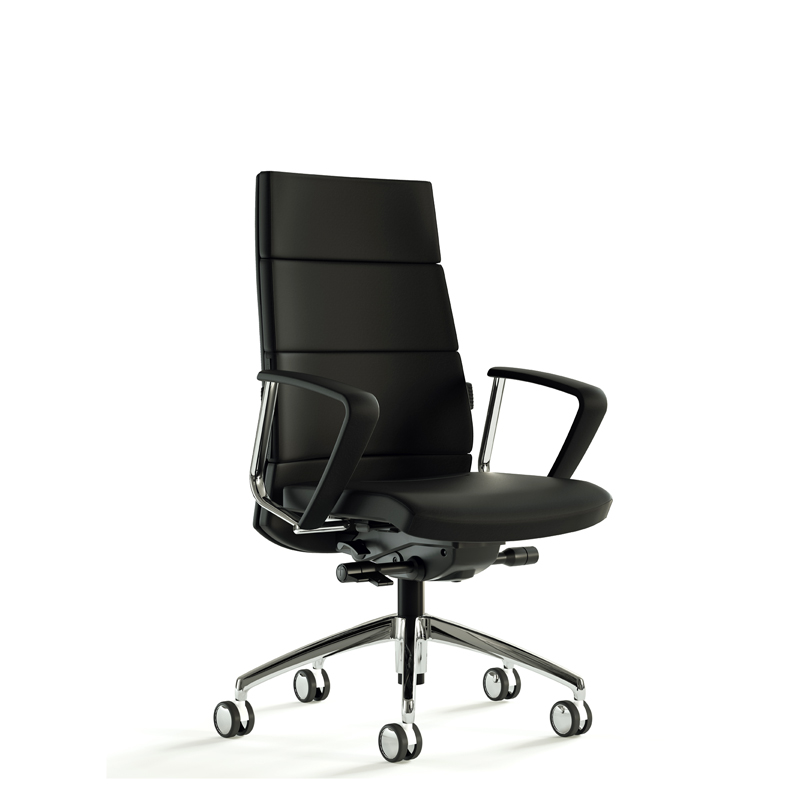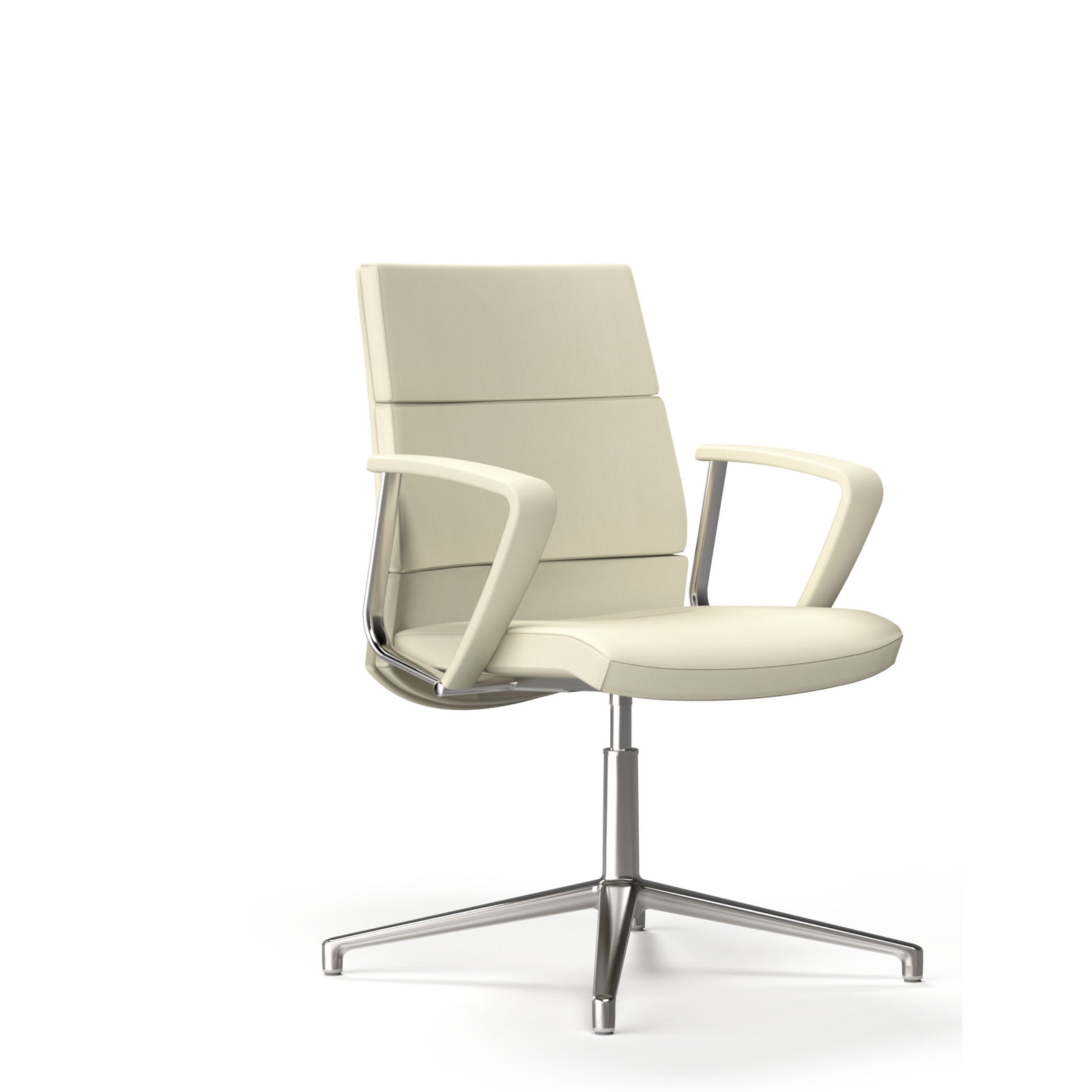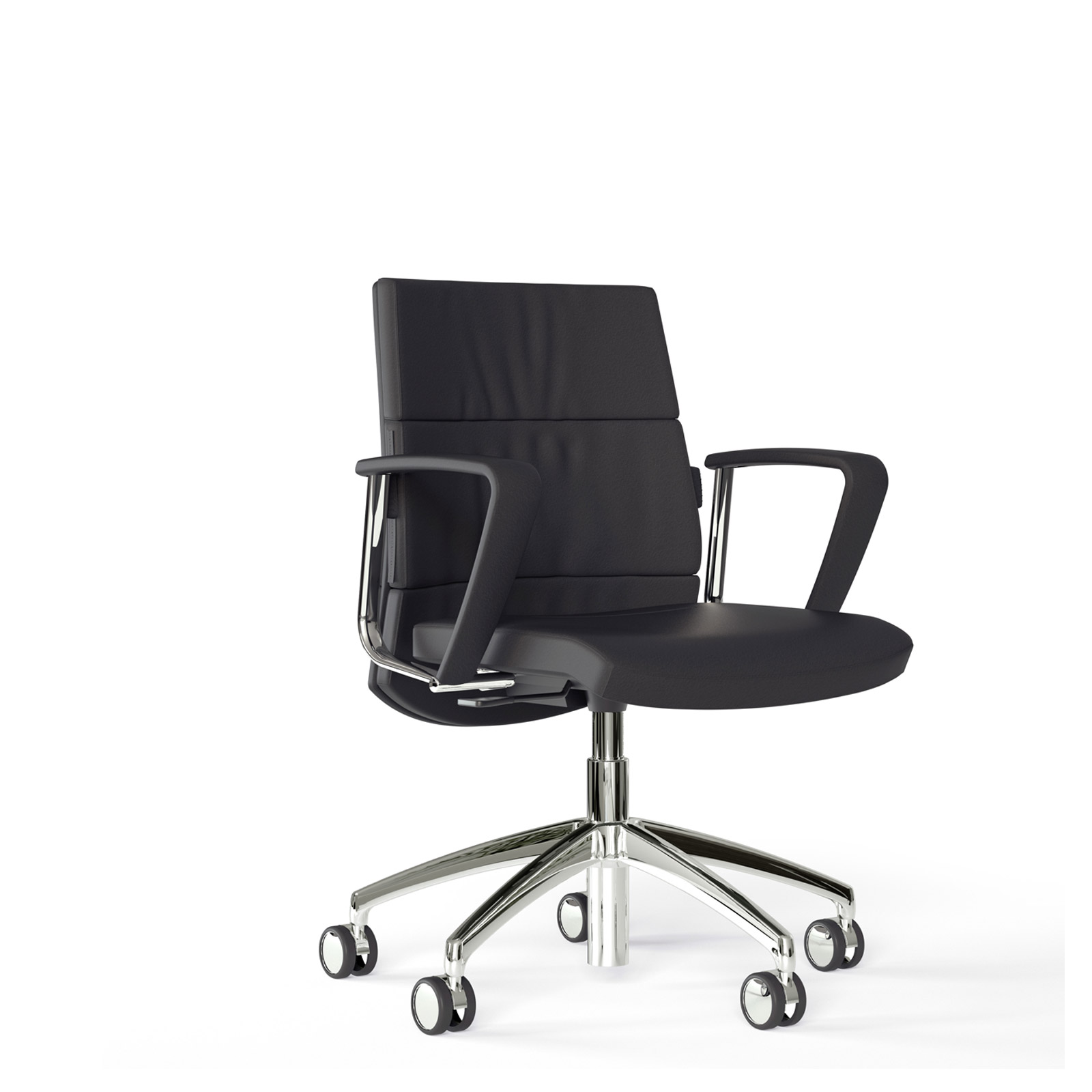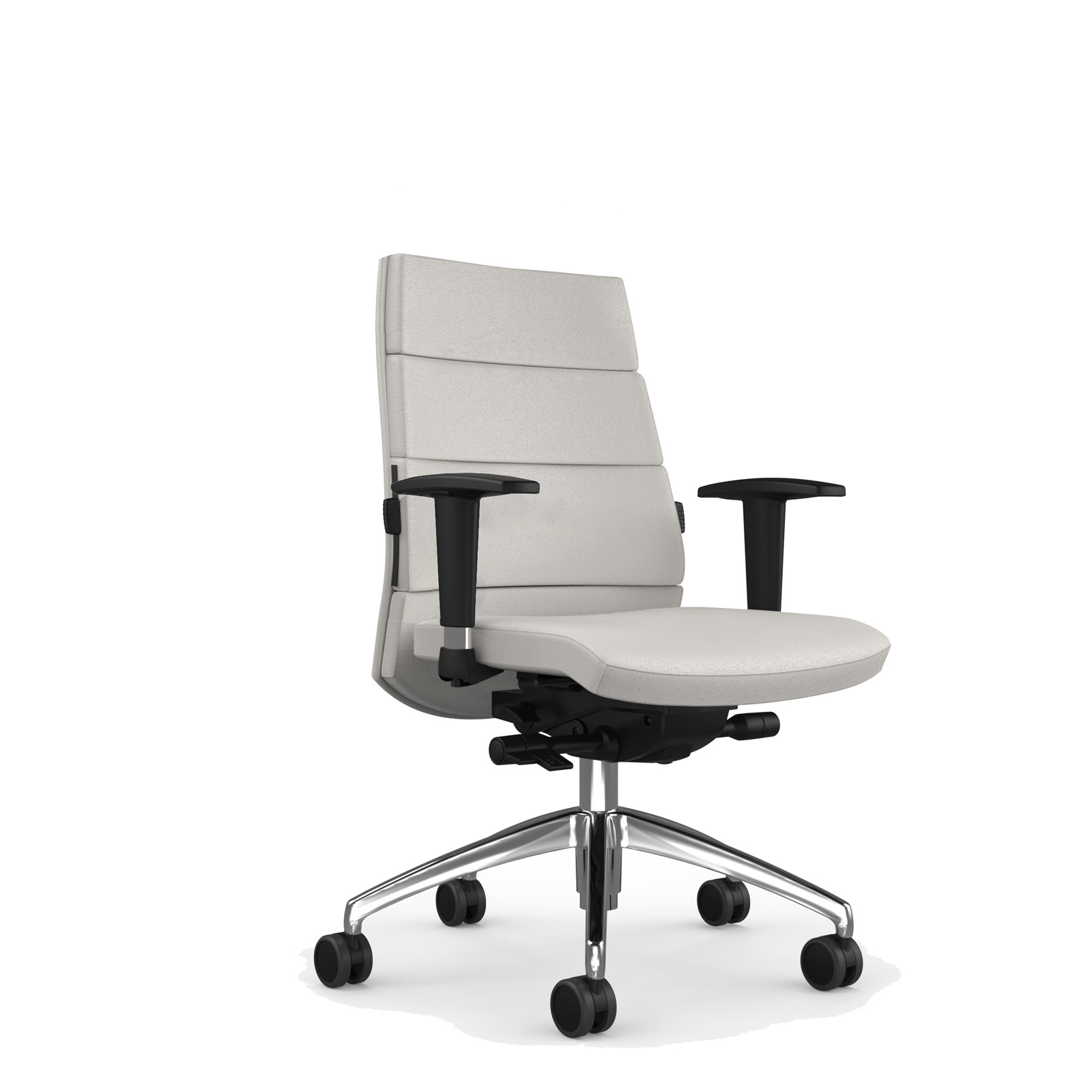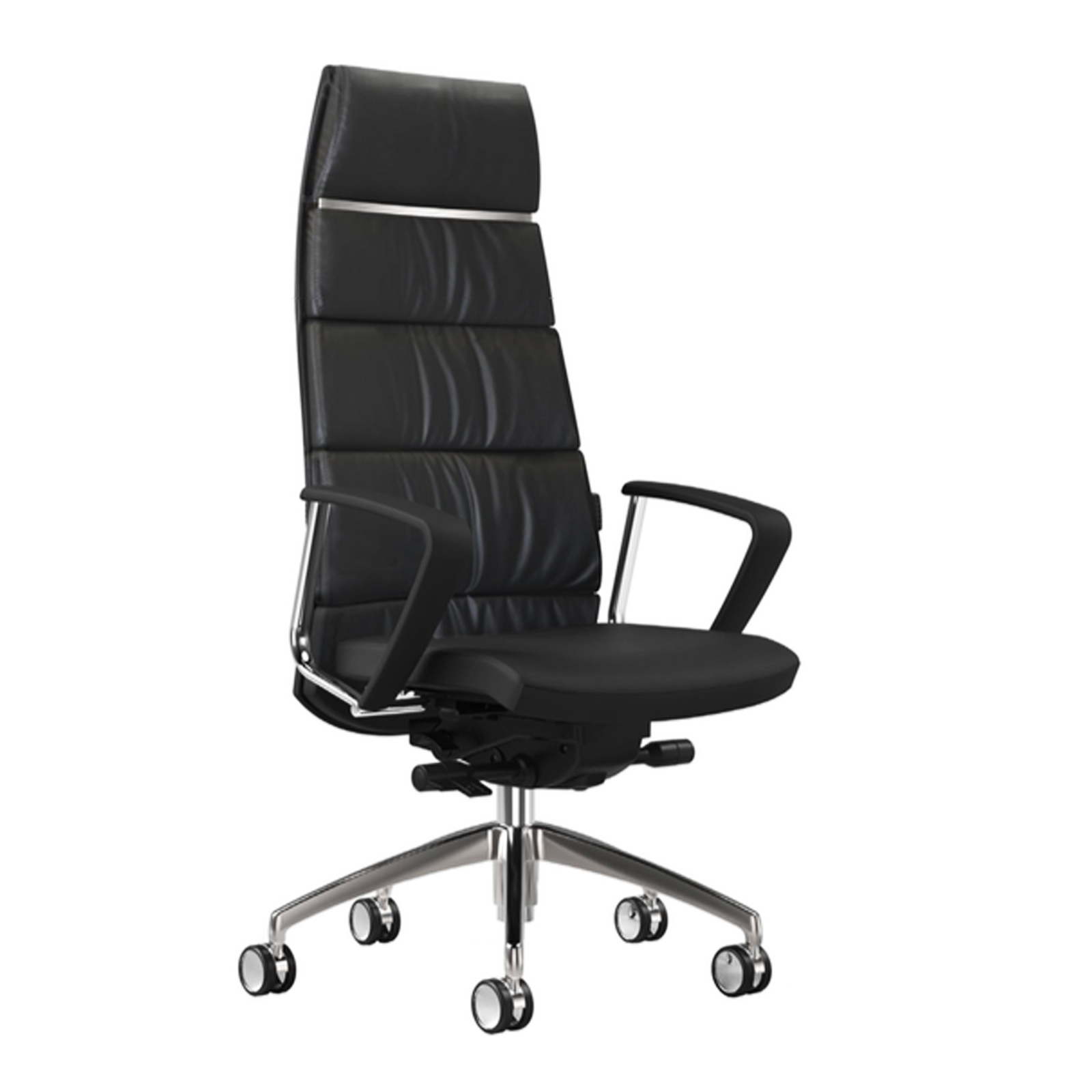 Trendy First Class
executive armchair with fixed armrests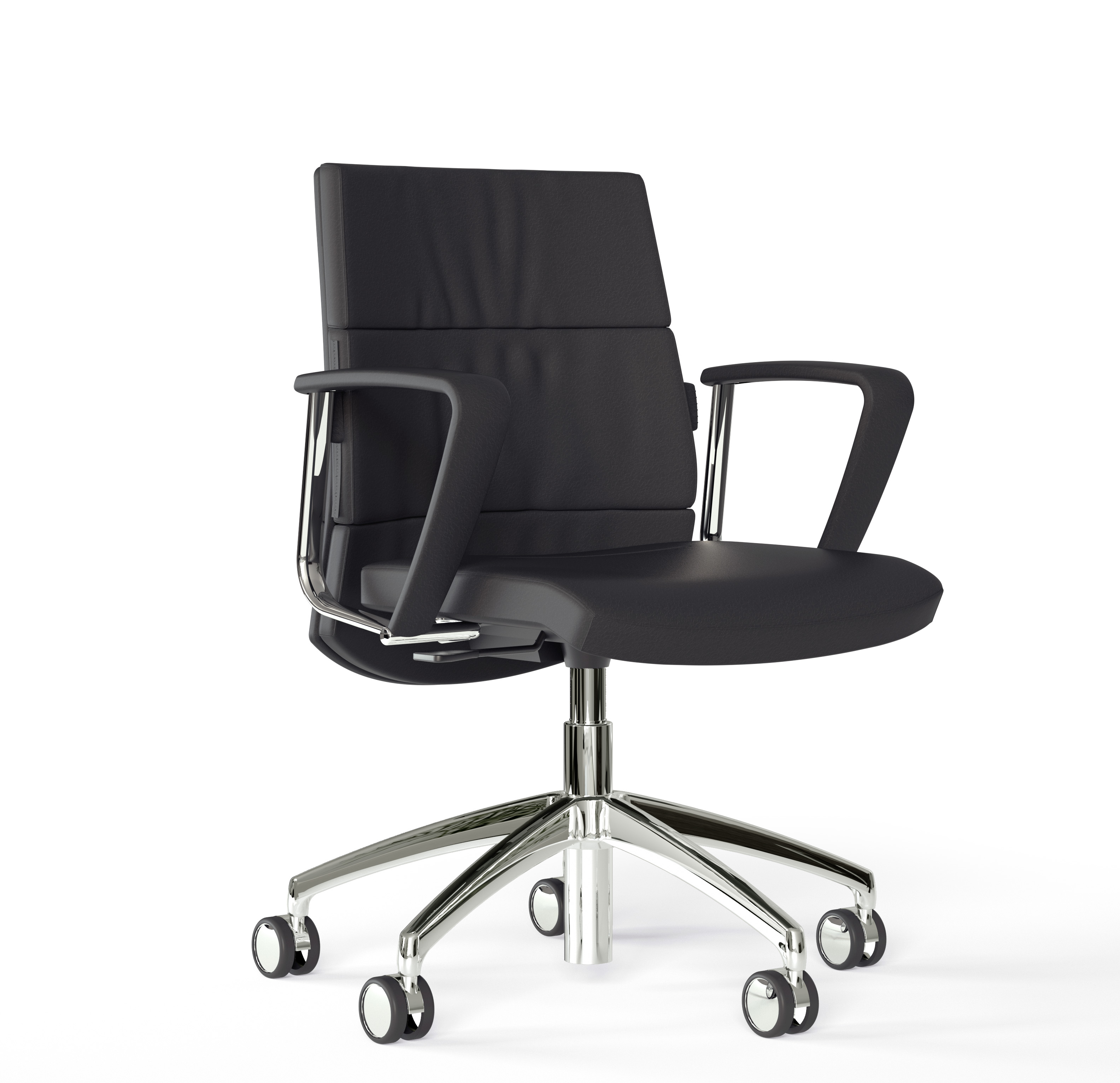 Trendy First Class
visitor/meeting armchair
Family configurable according to use
High backrest with or without headrest and fixed or adjustable 2D or 4D armrests
Low backrest with different bases for meeting/visitor solutions
Lower back support and various levels of adjustment of the backrest and seat
Seat of large dimensions with micro-springs on request
Contrasting stitching available on request
Covering in Dani leather
7-year warranty
Class 1IM reaction to fire
BaccoliniDesign
Giovanni Baccolini has been working with Aresline on the creation of seating for workplaces and collective spaces since 1996.
The seat, the back and the optional headrest are made of beech plywood; the padding is made of flexible self-extinguishing polyurethane. It is available as optional a cushion with micro-springs for a greater comfort.
 The lumbar support is in polypropylene, with side adjustable knobs, with a 80 mm total stroke. 
The tilting movements of the armchair, synchro, synchro with sliding seat and forward seat tilt adjustment, are  multiblock mechanisms, with several locking positions, "fine" tilting adjustment and anti-shock safety system.
The seat swivel and height adjustment is obtained by a gas pump.
The fixed armrests are made of black polyurethane or have a chromeplated steel frame and the finish on the top in black polyurethane or upholstered. The multi-adjustable arms have a chrome-plated steel frame and the finish on the top is made of polypropylene or upholstered or in polyurethane for the 4D version.
The 5-star base is in reinforced nylon or, upon request, it can be in polished aluminium.
The dual-wheel self braking castors are in reinforced nylon for soft floor or with polyurethane tread for hard floor. The fixed glides are in reinforced nylon.
The 4- star base is in polished aluminum, fixed height and NOT swivel. 
The sled base is made of tubular asform steel with diameter of 25x2 mm, either varnished or chrome-plated. The arm  pads are made of black "softtouch" elastomer.
EXECUTIVE ARMCHAIR WITH HEADREST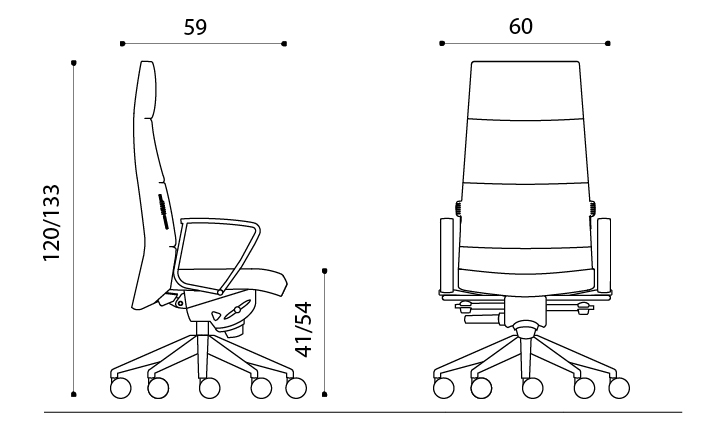 open fixed armrests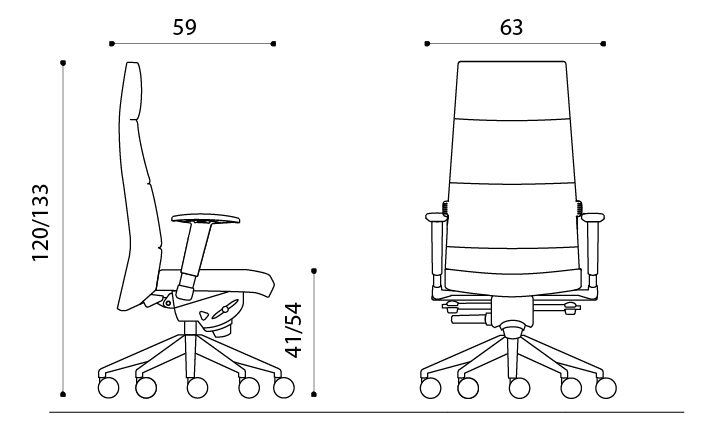 2D adjustable armrests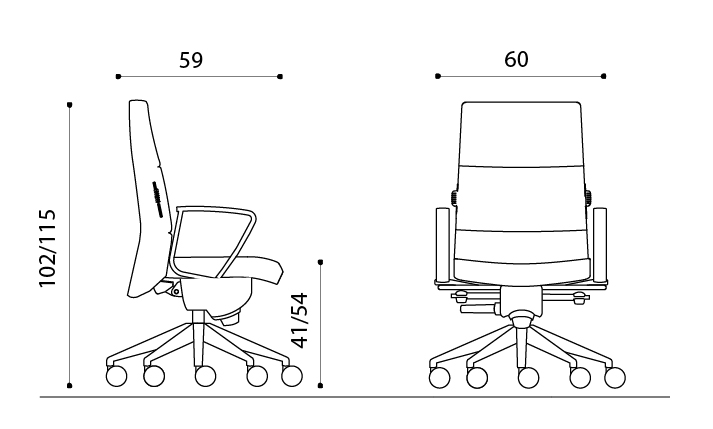 open fixed armrests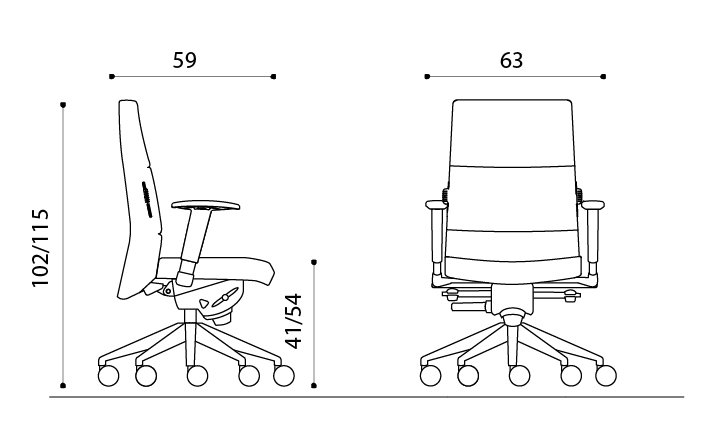 2D adjustable armrests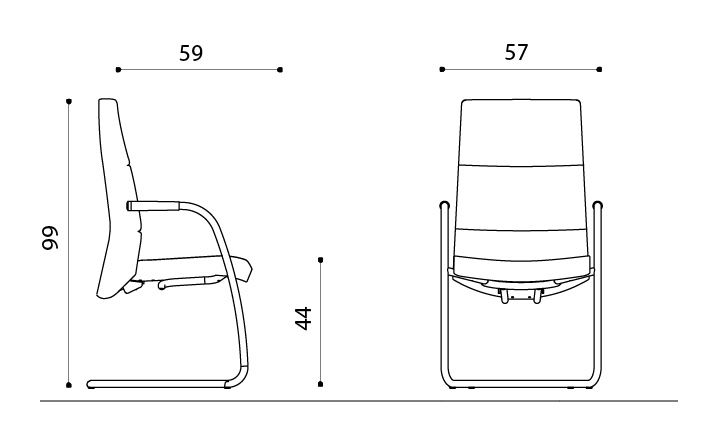 fixed sled base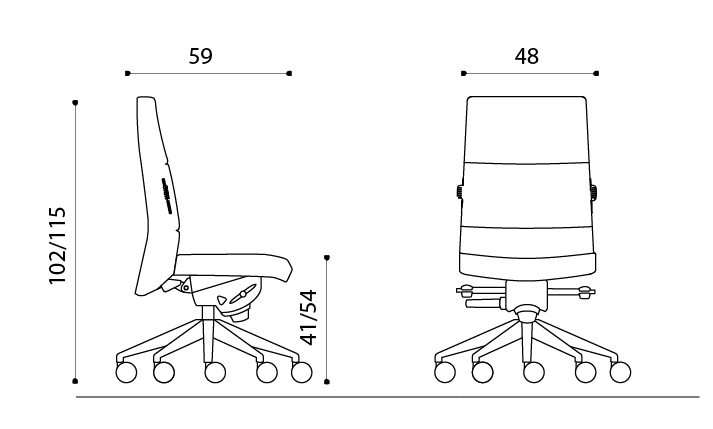 5-star swivel base without armrests
VISITOR ARMCHAIR ON CASTORS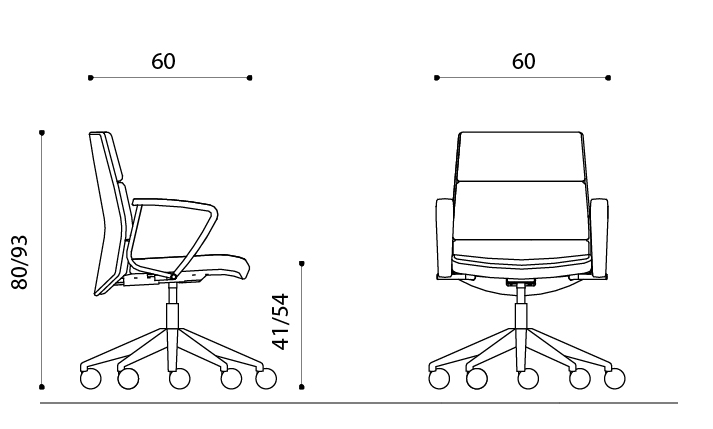 open fixed armrests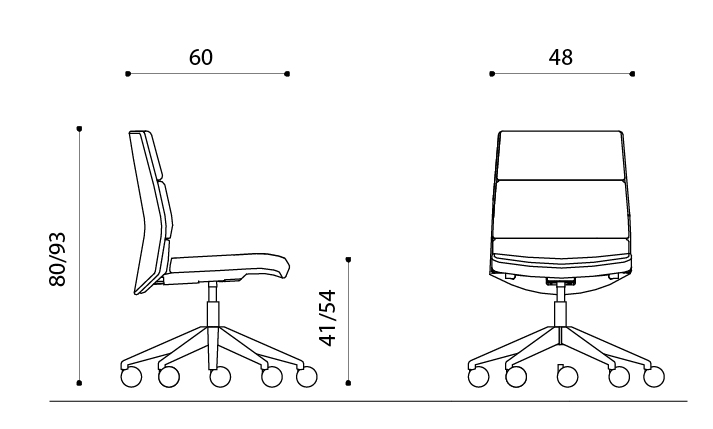 without armrests
VISITOR CHAIR WITH FIXED BASE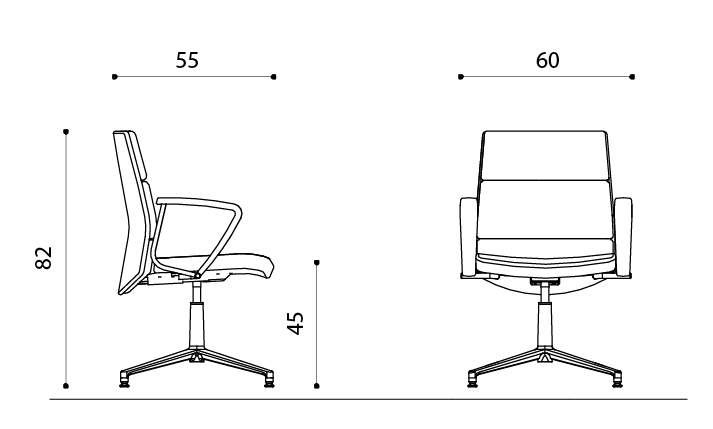 open fixed armrests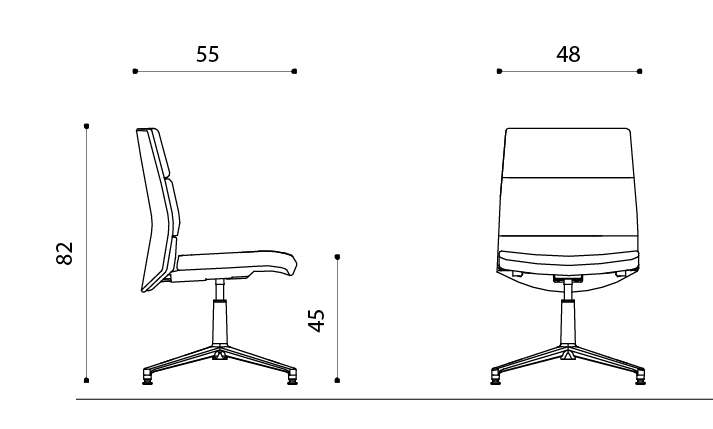 without armrests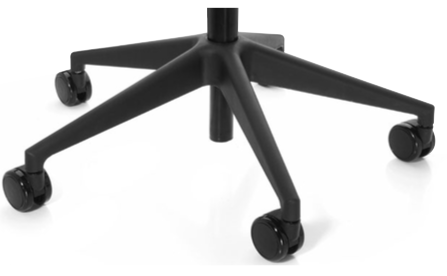 black nylon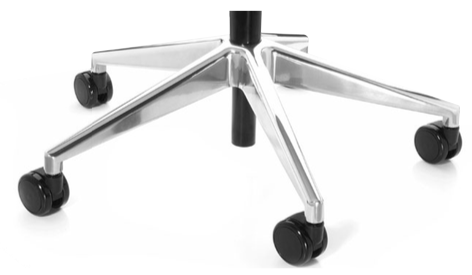 polished aluminium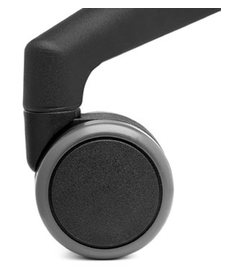 self braking castors for hard floor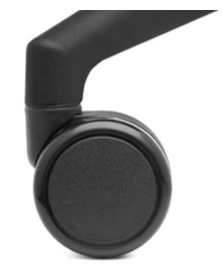 nylon castors for soft floor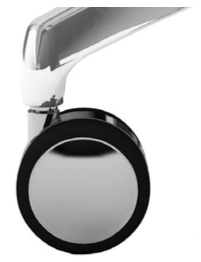 self braking chrome castors for hard floor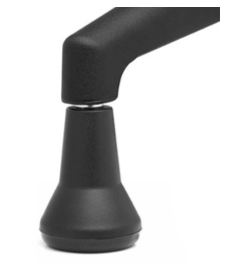 nylon fixed glides

We are the only Italian company offering a 7-year warranty on our products.
Please contact the Quality and Environment​​​​​​​ office for information on the certificates available on the series.