Salzburger Landestheater,

Salzburg, Austria
The Salzburger Landestheater, built in the middle of the 18th century and frequented by composer W. A. Mozart, is one of Austria's most important theatres and was reopened to the public on 12 November 2022 after a six-month renovation project focused on renewing its historic splendour with frescoes and gilded stucco decoration, modernising the stage with up-to-date technology and replacing all the seats in the stalls, the boxes and the balcony.
In addition to its own annual programme with more than 400 performances, during the summer season the Landestheater also hosts a number of productions related to the Salzburg International Music Festival.
Aresline won the contract for the supply of the theatre's seating, characterised by an elegant and rigorous design and embellished with wooden elements ideally suited to the rare beauty of their surroundings.
The supply of seats was also accompanied by a study of solutions to several technical problems: the possibility of keeping the floor ventilation system in its existing position, overcoming problems of double floor inclination, making customised seats, and making some rows and seats removable to reconfigure the stalls according to specific needs.
The results of the study and its subsequent implementation allowed Aresline to fully meet the customer's needs, both in terms of proposed solutions and stringent delivery deadlines.
After its restoration, the Salzburger Landestheater is now considered the most beautiful theatre in Austria.
Focus
custom-made seating in Salzburg: 314 in the stalls on one central foot, 212 on the sides with reduced depth, 350 in the gallery, 48 with depth reduced to 240 mm in the gallery,

147 4-leg seats with footrests of different heights for the gallery

possibility of ensuring the floor ventilation system between the stall seats

overcoming floor slope problems

tailor-made seating to meet different needs

making some rows and seats removable to reconfigure the stalls as needed
Project
Salzburger Landestheater
Location
Salzburg, Austria
Intended use
Theatre for symphonic music and opera, musicals, drama
Architect
Architekturwerkstatt Zopf
Supplied seats
1,071
Models supplied
Custom-made seating Salzburg
Customised 4-leg seats
Year of completion
2022
If interested, please contact us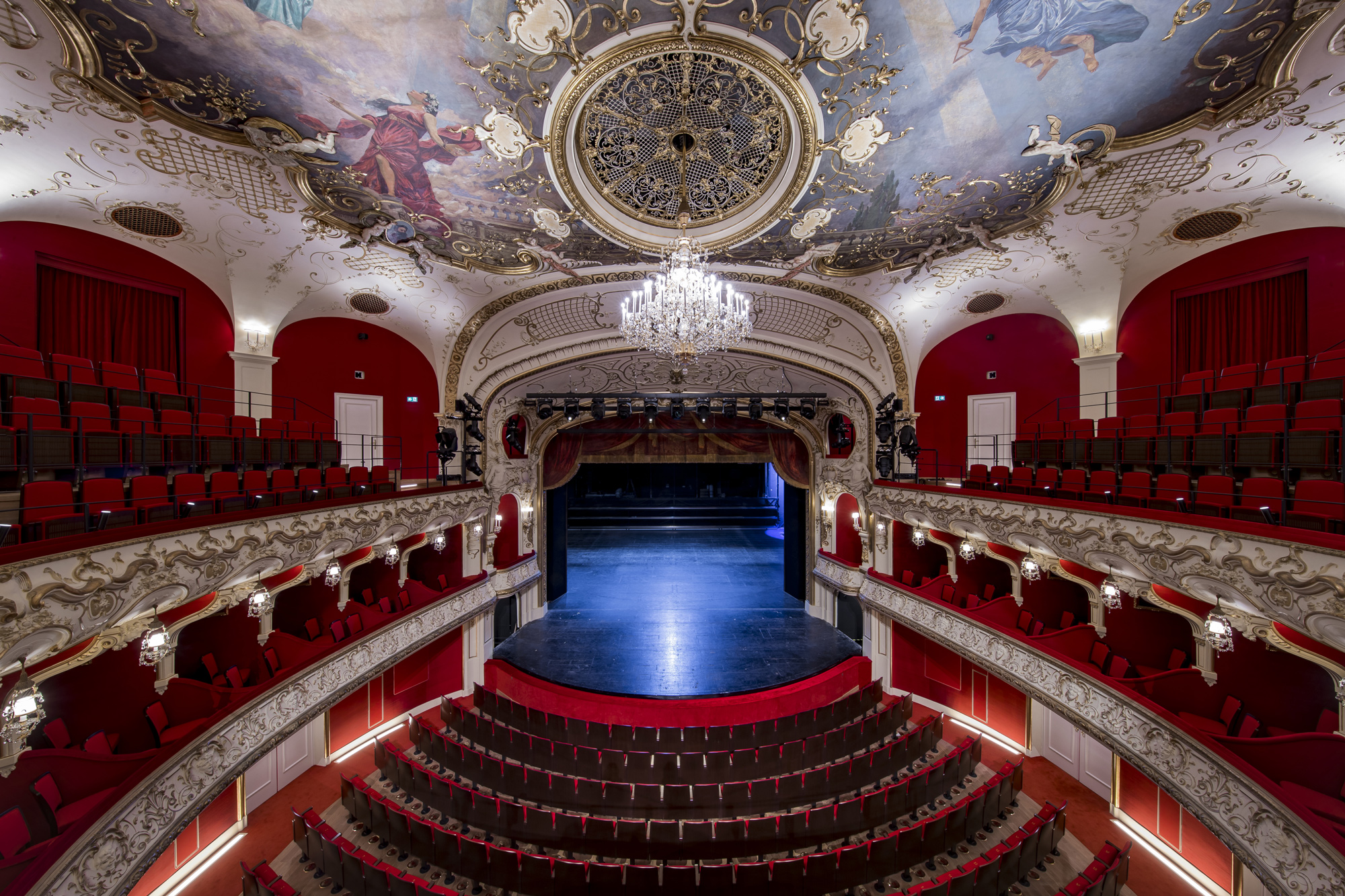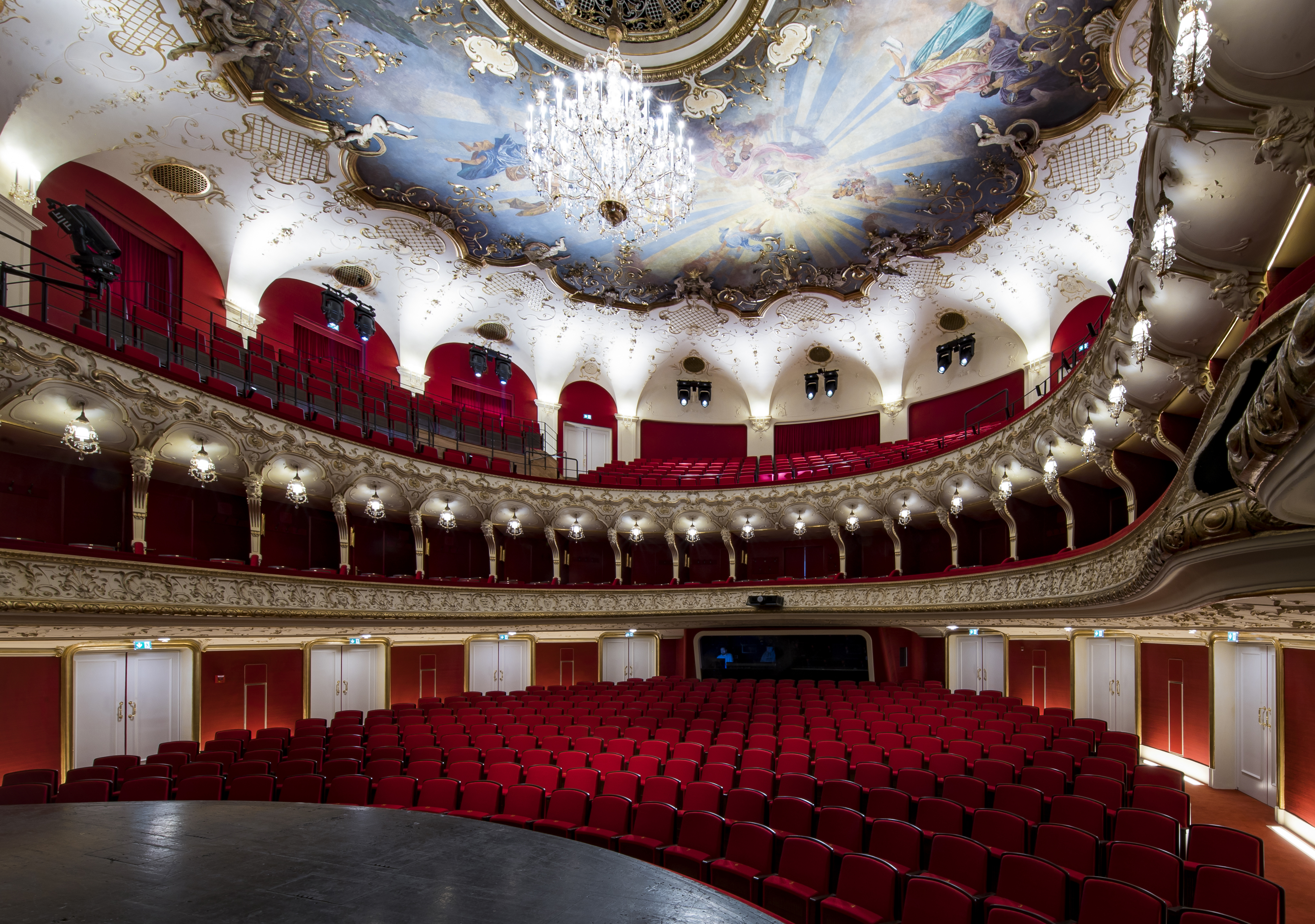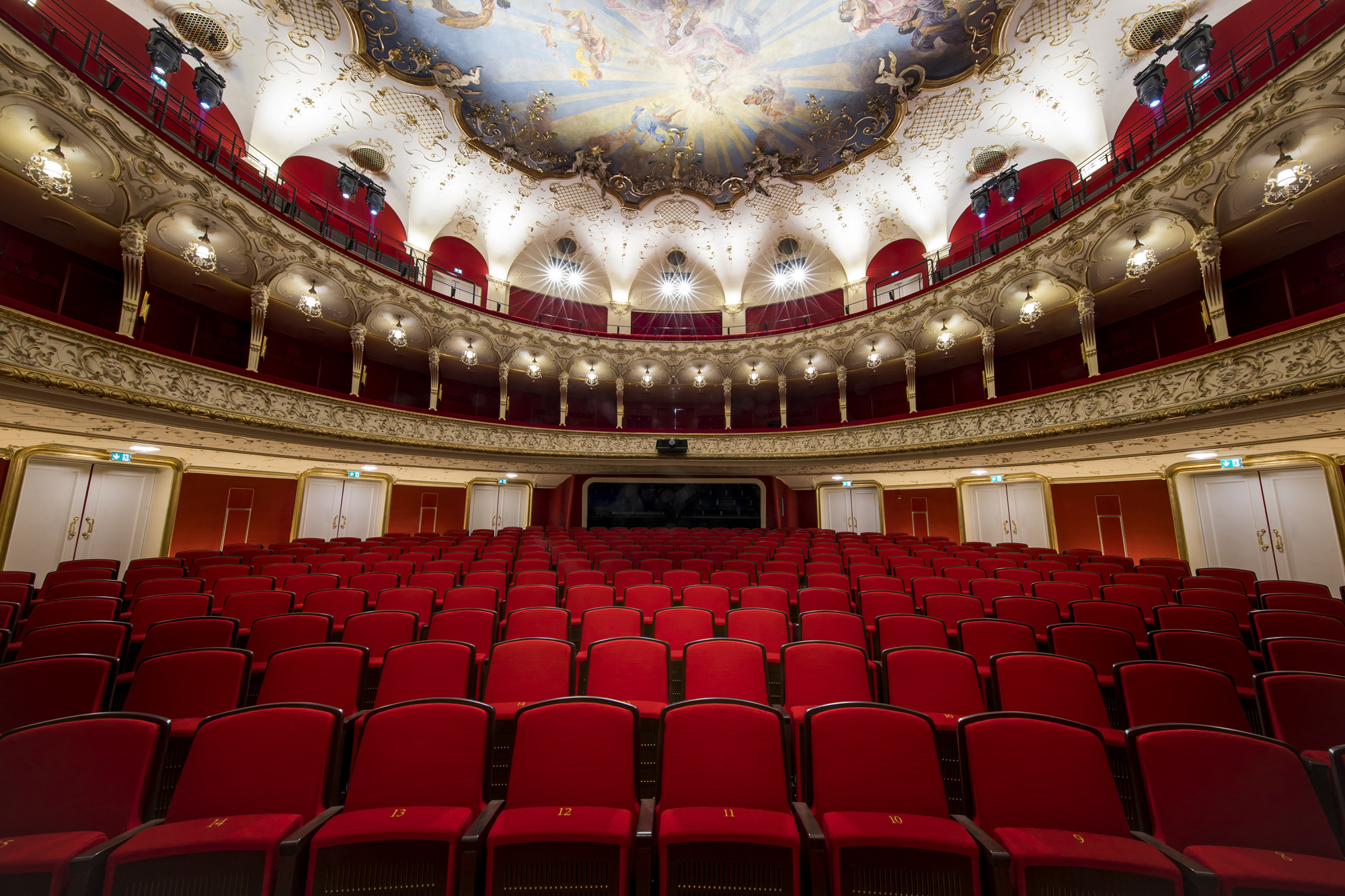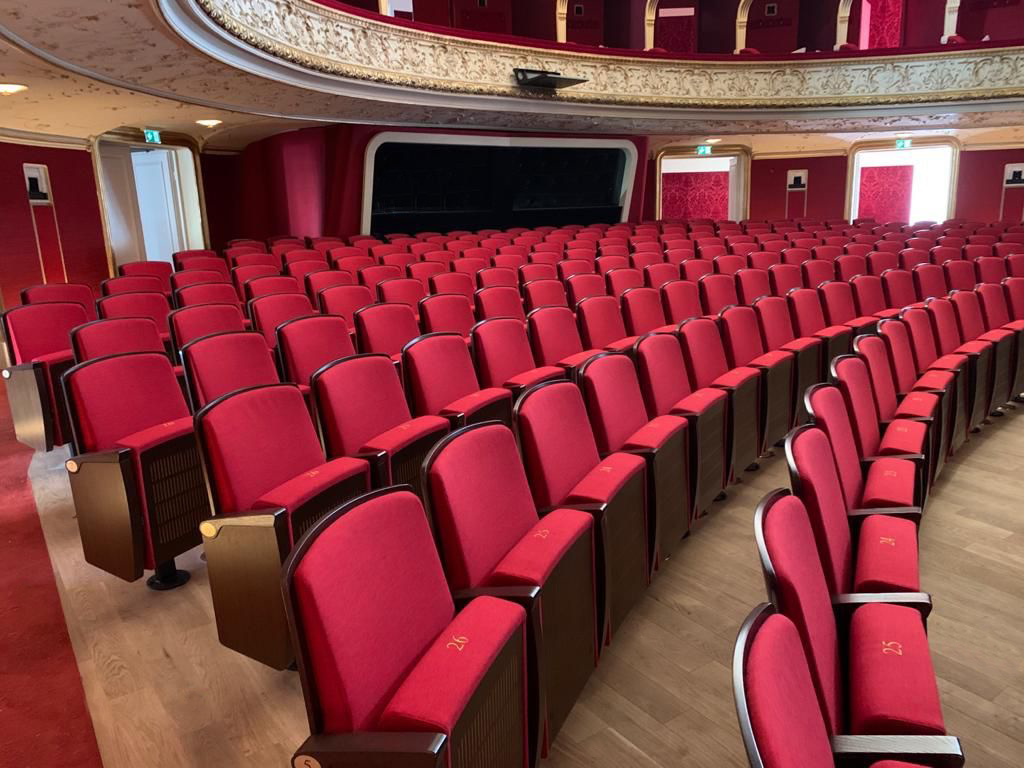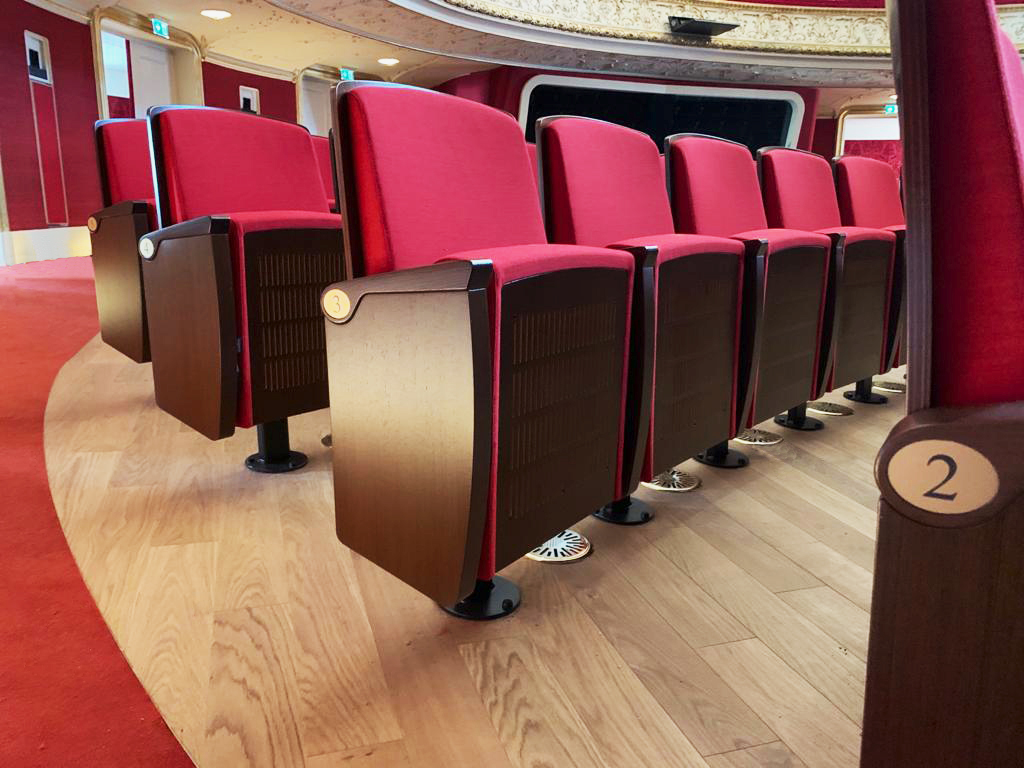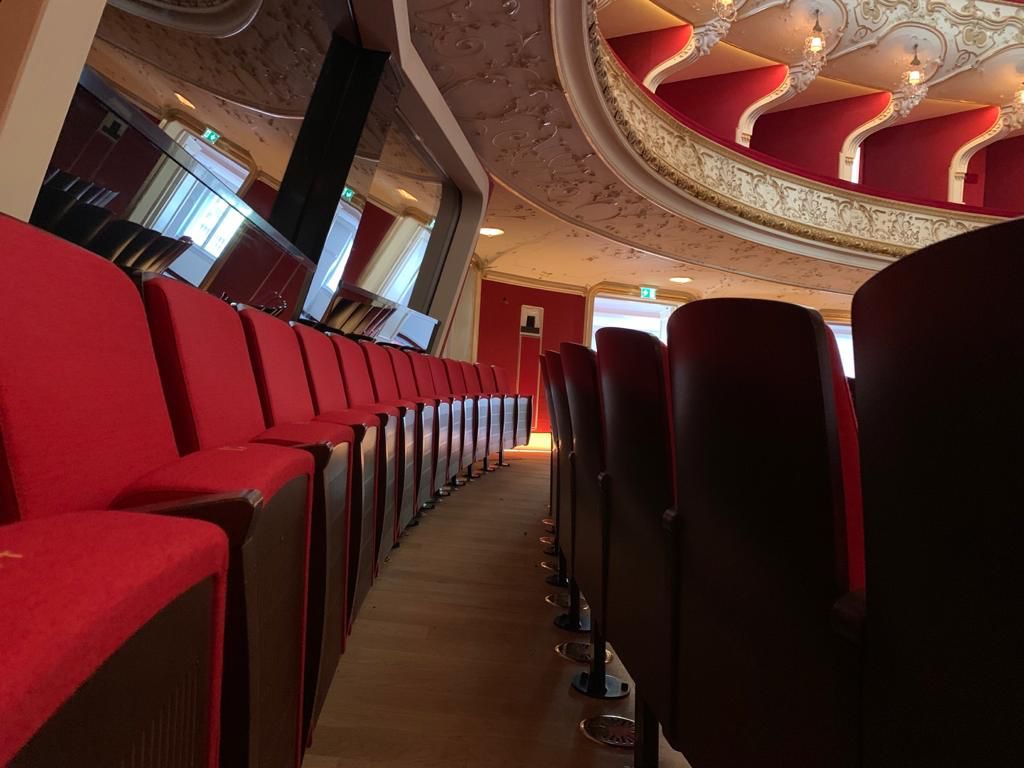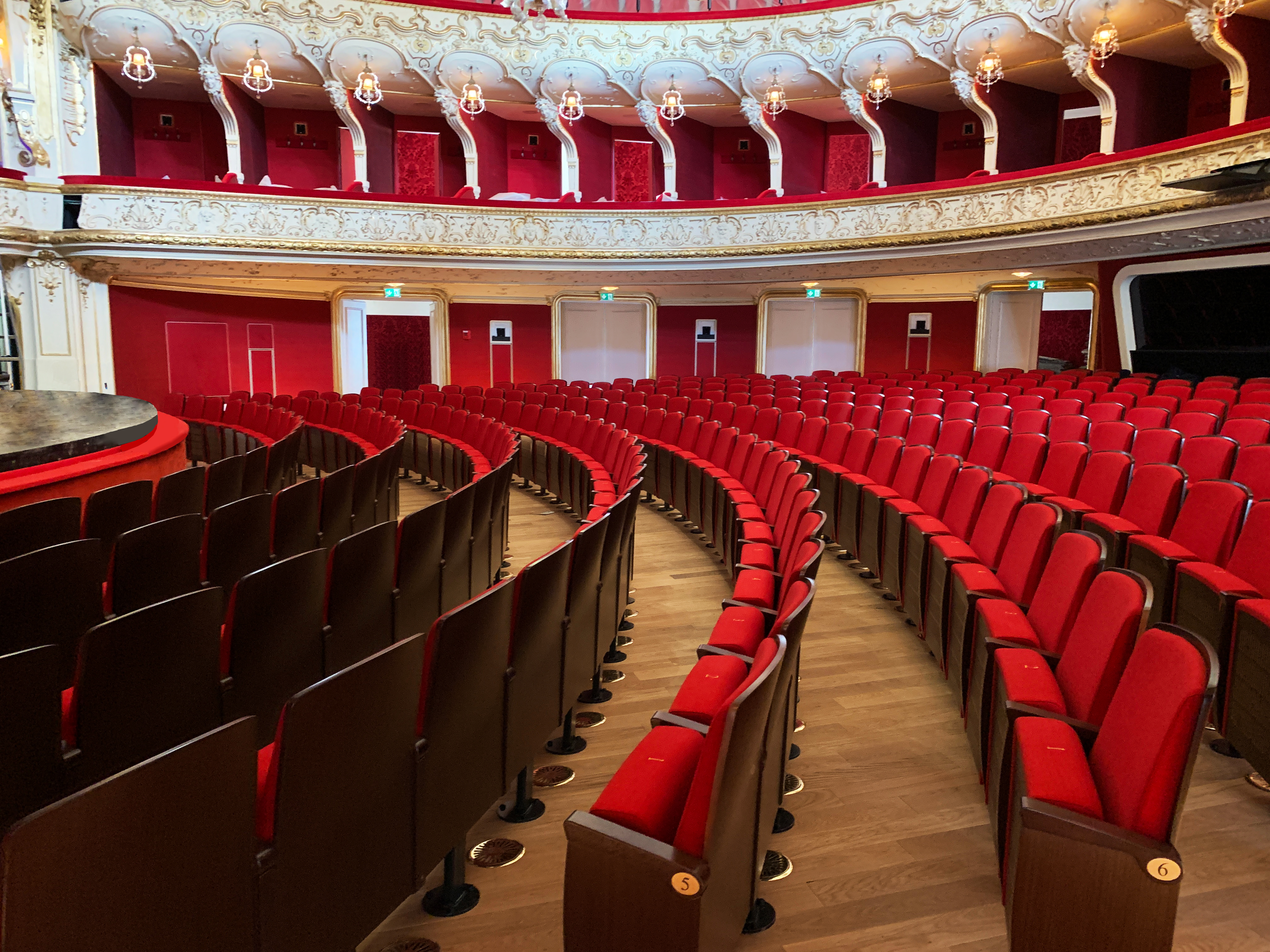 Seats installed in a semicircle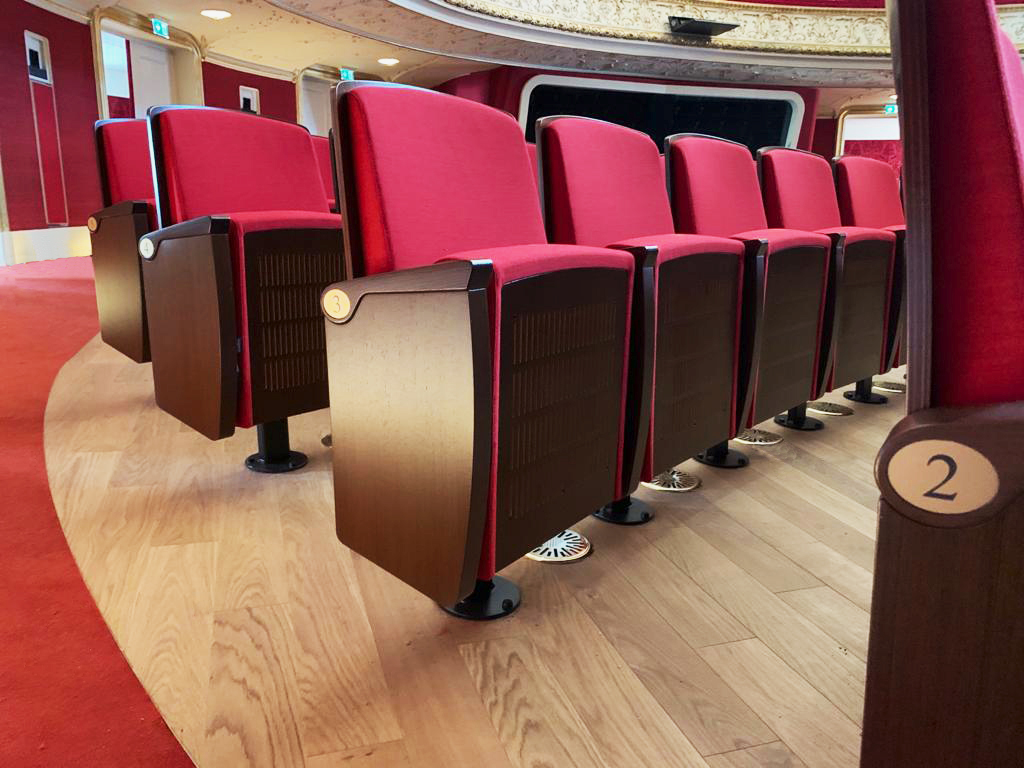 Seats on central foot to make room for the air vents in the floor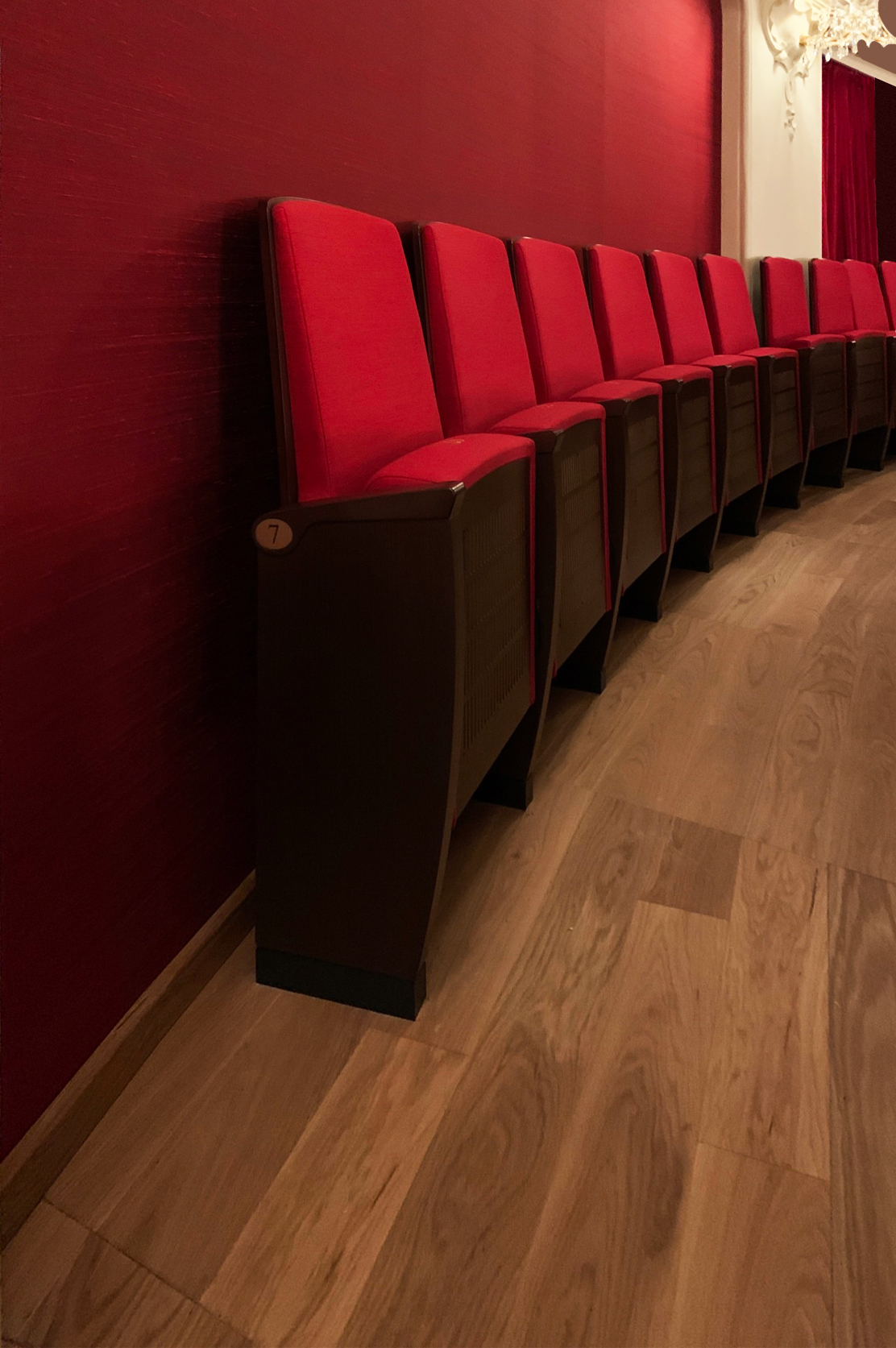 Armchairs with different set-up for space-constrained areas
Customised design
Orchestra seating
Seats installed in a semicircle

Seats on central foot to make room for the air vents in the floor

Partially sloped floor

Design of seats 2 cm taller for the final 4 rows

Removable seats in the first two rows and the central aisle
Gallery
Seats on shared floor

Dromedary hump steps with consequent construction of sides at different heights in line with the floor

Seats with different (more upright) profile for areas with reduced space
Small stage
Special and customised 4-leg chairs in variable heights (tot. 3) with footrests that are also variable in height (tot. 3) on sloping floor
capacity
1,071 seats
installed products
Custom-made Salzburg seating
Customised 4-leg seats