Teatro Comunale di Bologna
The Teatro Comunale has always been in the heart of Bologna. Its harmonious forms and columns, the splendour of its stuccos and its peculiar acoustics are dazzling yet gentle and all of them contribute towards making the Teatro Comunale a fascinating venue. To this day its facets have been maintained, its noble magnificence, its elegant decorations and its welcoming private boxes. The Fondazione Marino Golinelli helped restore it, giving the city of Bologna back a renovated stalls. Working inside a jewel of Eighteenth-century history such as the Bologna Teatro Comunale presented a huge challenge for us. We were awarded this assignment as a result of planning that was careful and conservative but also introduced technological innovation.
The seat, designed on-demand for the theatre - and already in production with the name Rossini – was created by designer Giovanni Baccolini in collaboration with the Aresline Technical Office.
Rossini is designed to save space and allow for more "liveability", thereby complying with current regulations. The reduced dimensions maintain the same number of seats but have increased the level of comfort to the patrons.
As requested by the supervisors, the original seats' finishing materials have been replicated, with much attention being given to the smaller details, such as the seats' contrasting embroidered numbering.
When planning, Areslines was also requested to maintain the existing floor holes to install the seats and to completely remove the first 4 rows, removing a maximum of 3 seats at a time for easy handling and stowage.
Here at Aresline, we took great pride in working on such a historical monument and in being up to the task, meeting all the requirements and achieving the objective.
Focus
restyling of the stalls

442 Rossini solution on demand

adaptation to current regulations

space saving with closed seat and

resulting

improvement in "liveability"

the first four rows are removable in blocks of three seats for easier manoeuvrability

we installed state-of-the-art technical solutions in a classic theatre and improved visibility of the space. We redesigned the seats, but kept the original shapes and colours, turning it into a multi-purpose hall.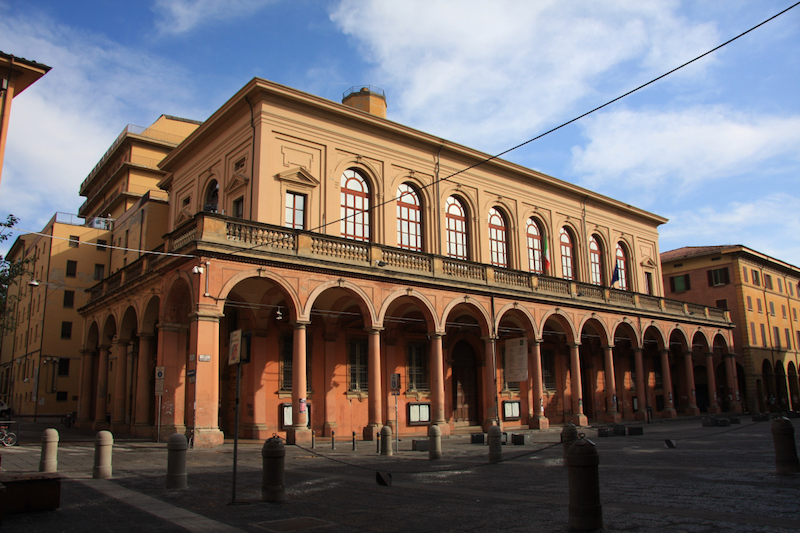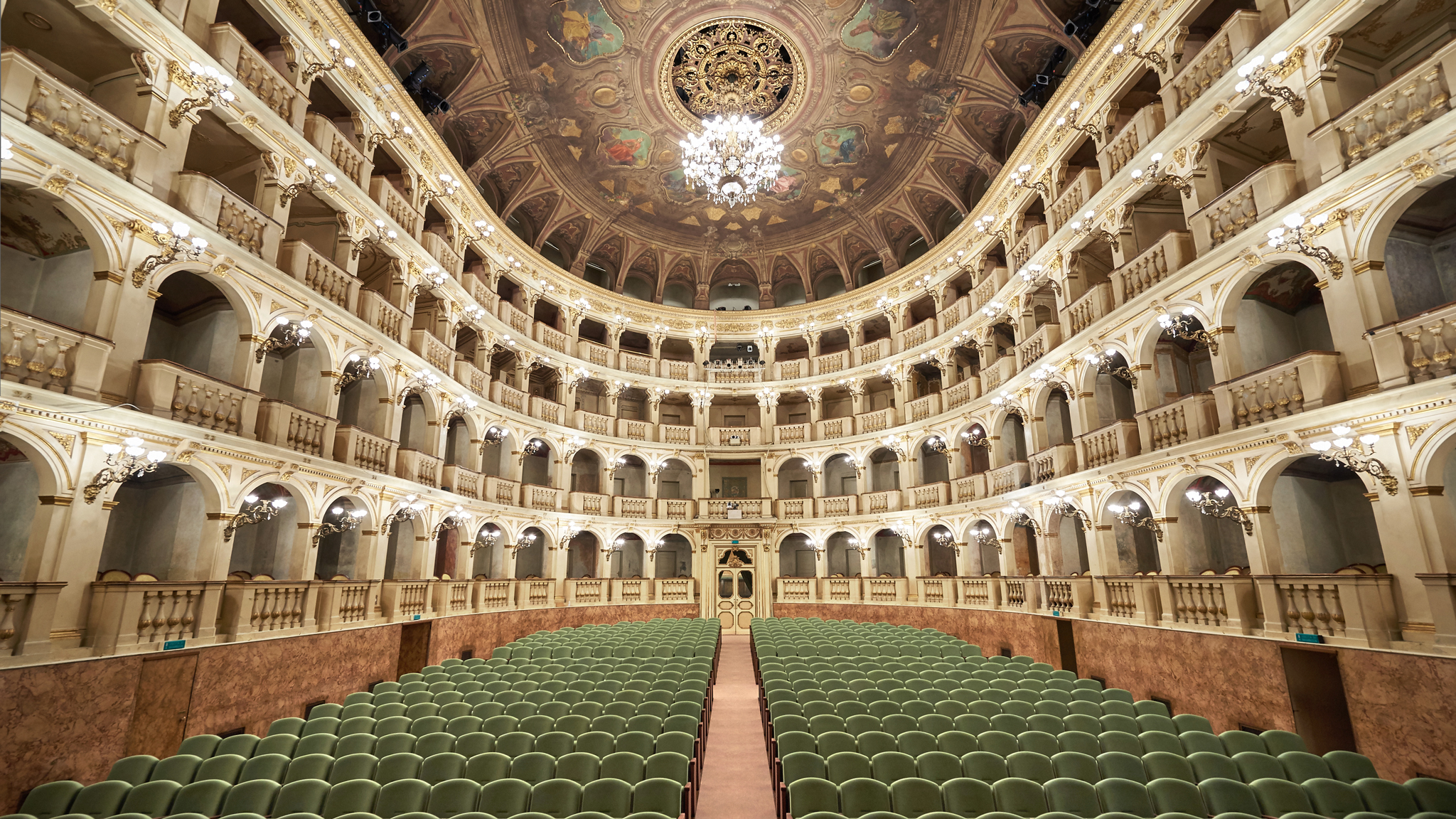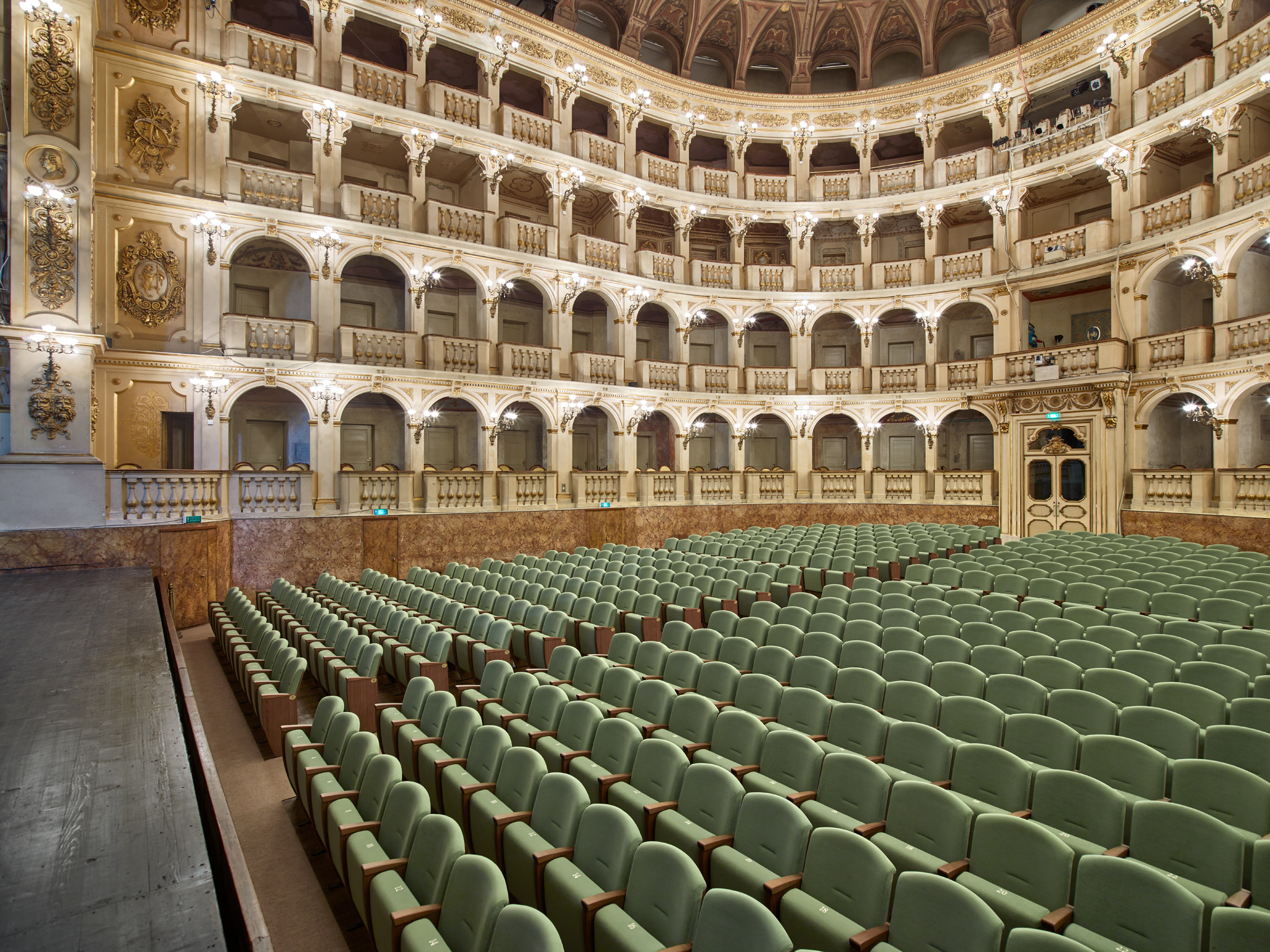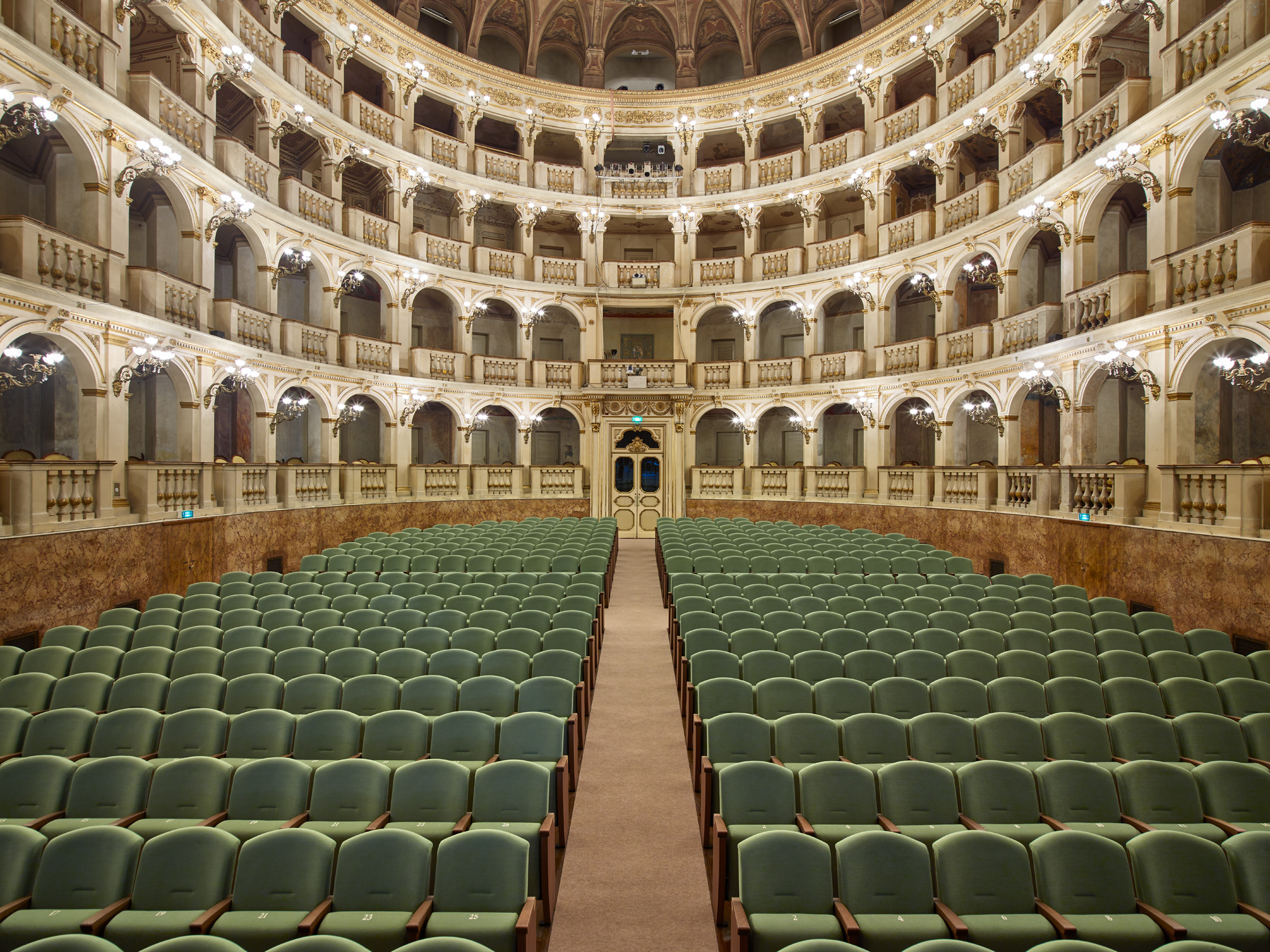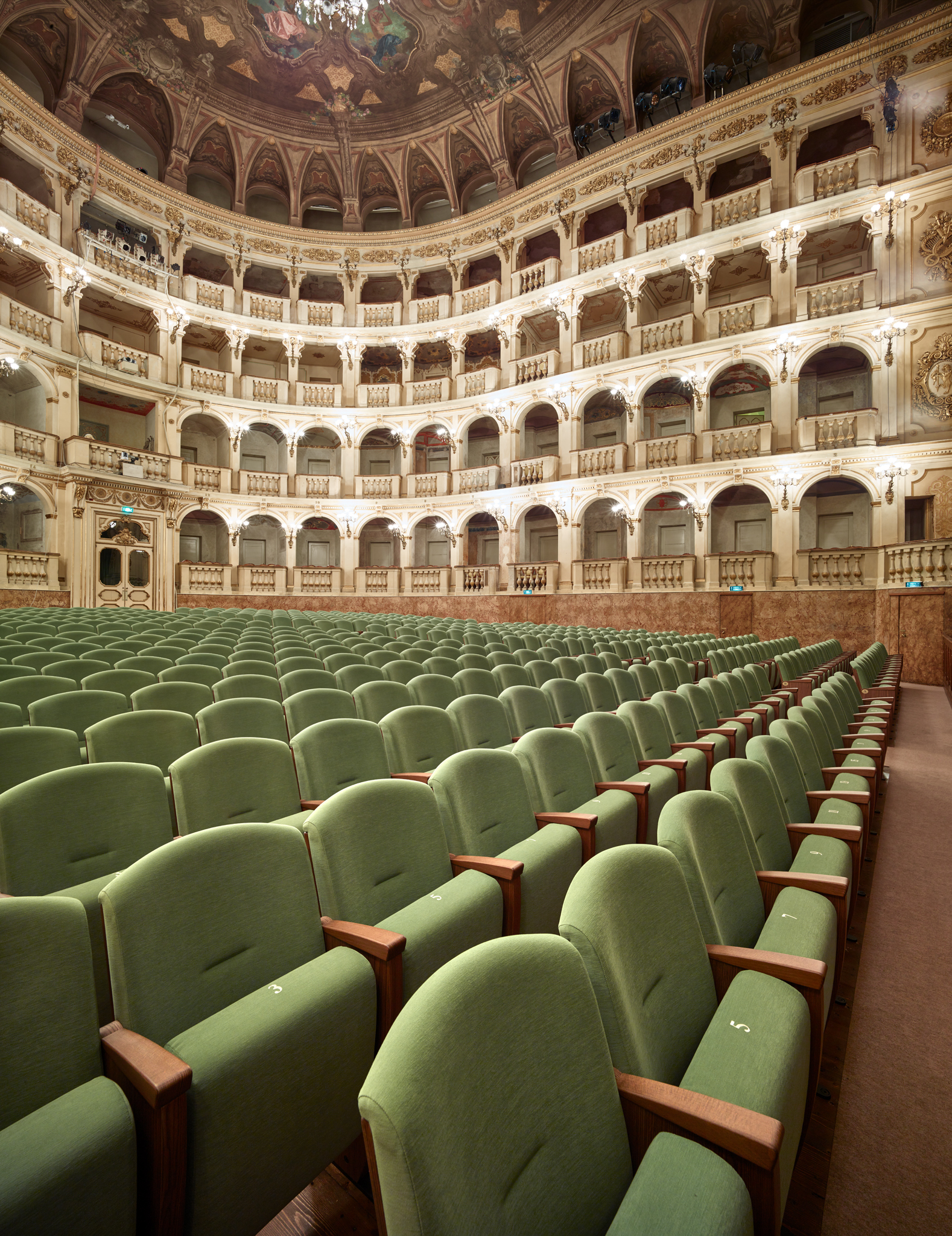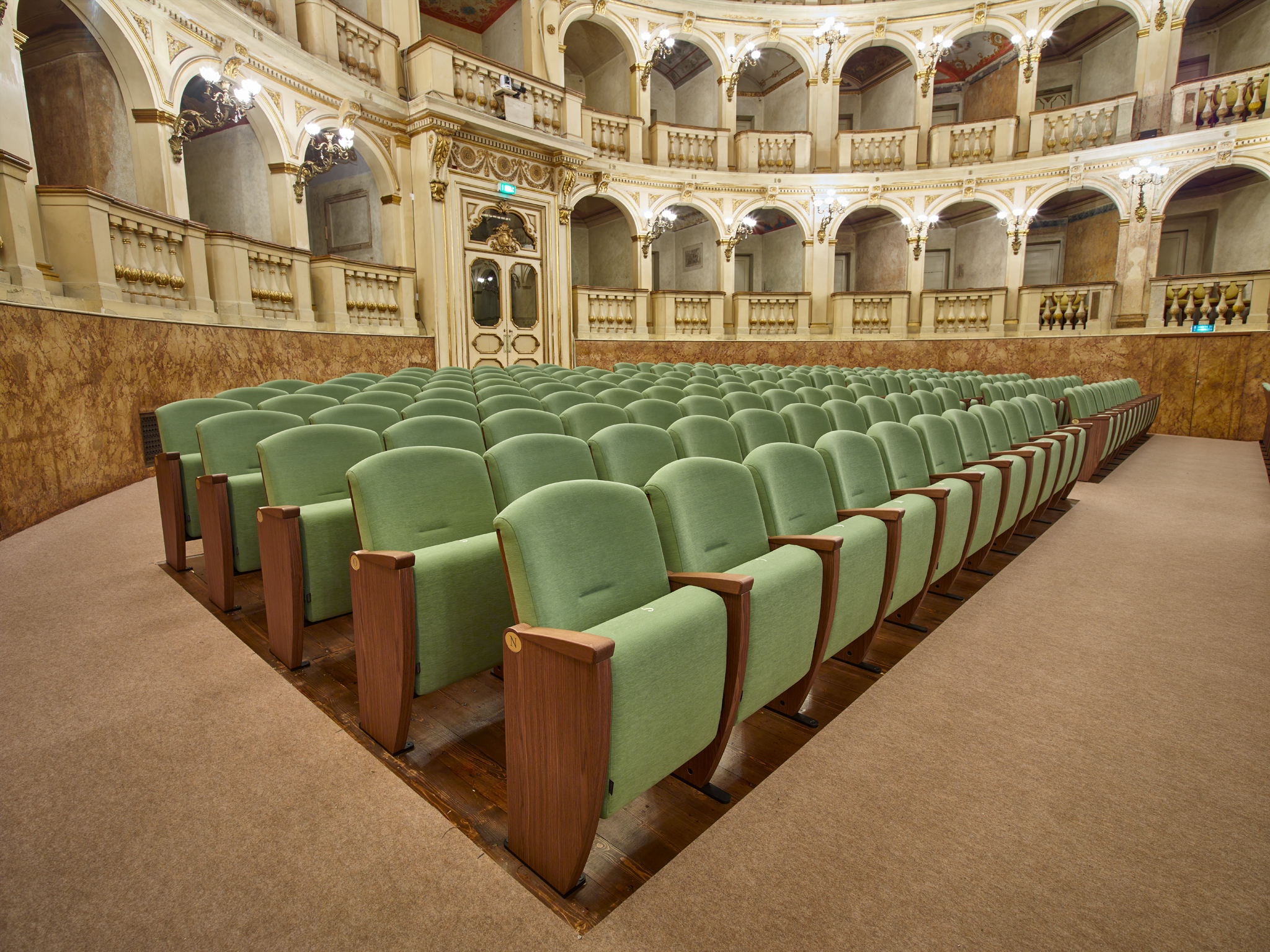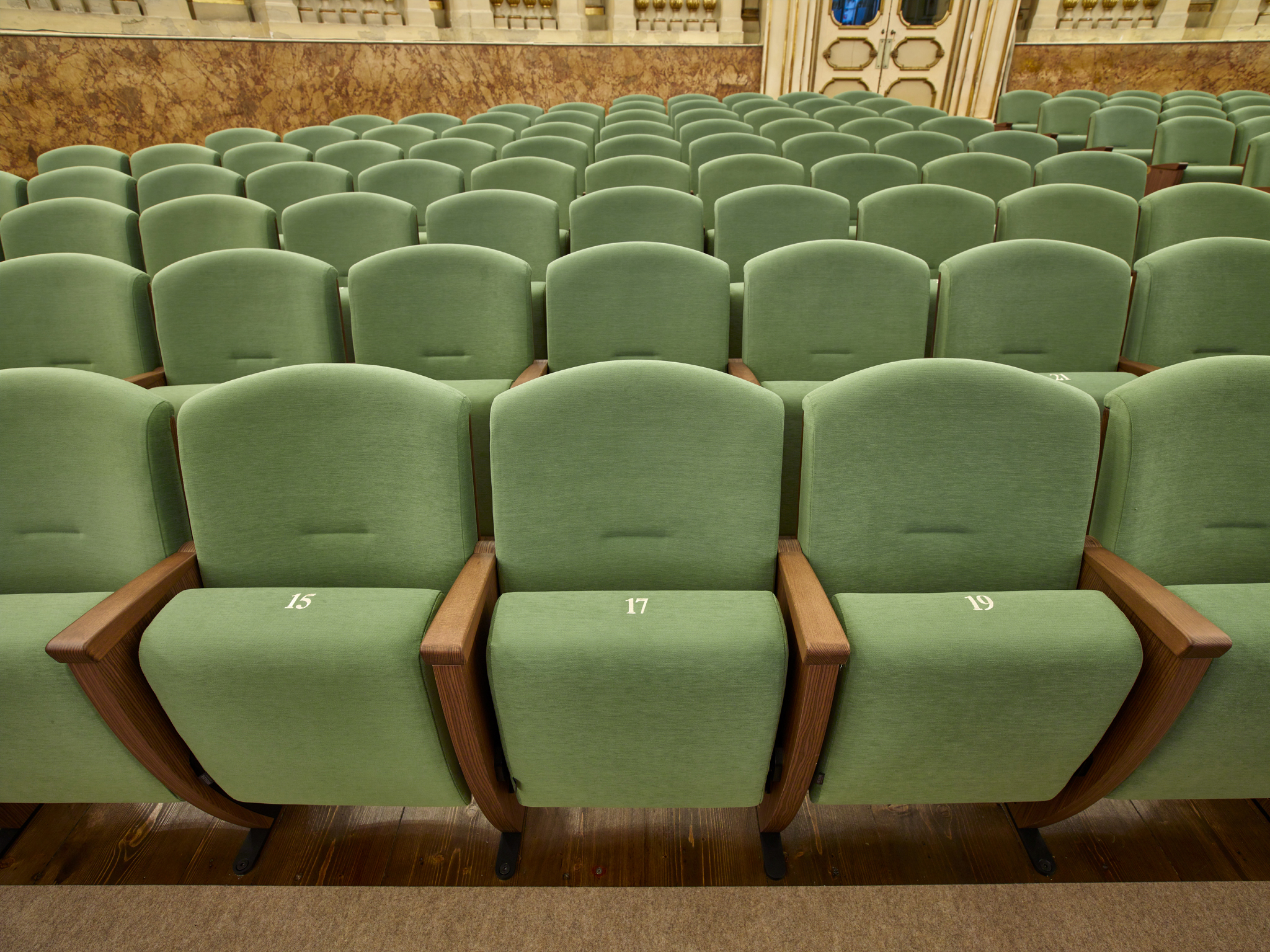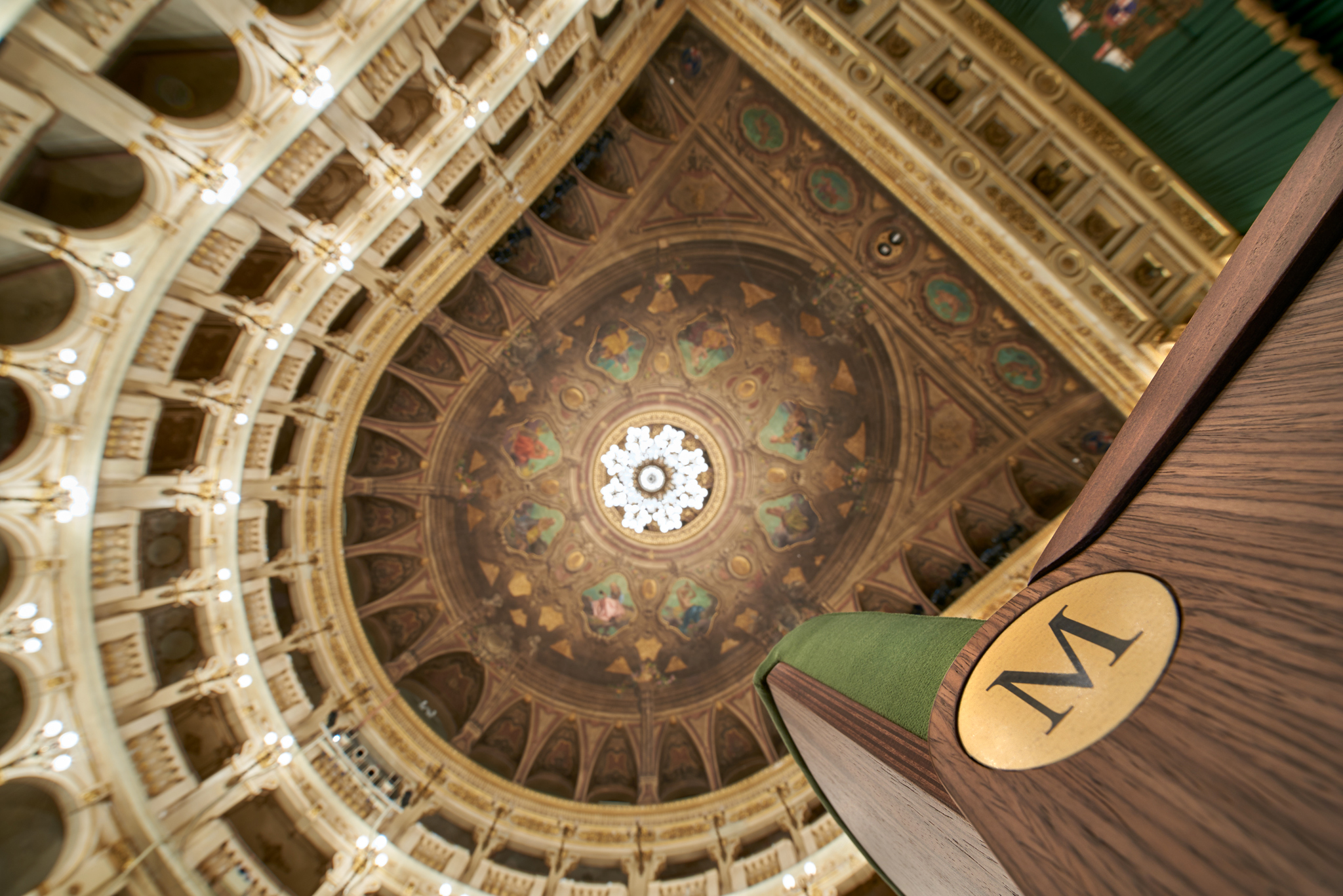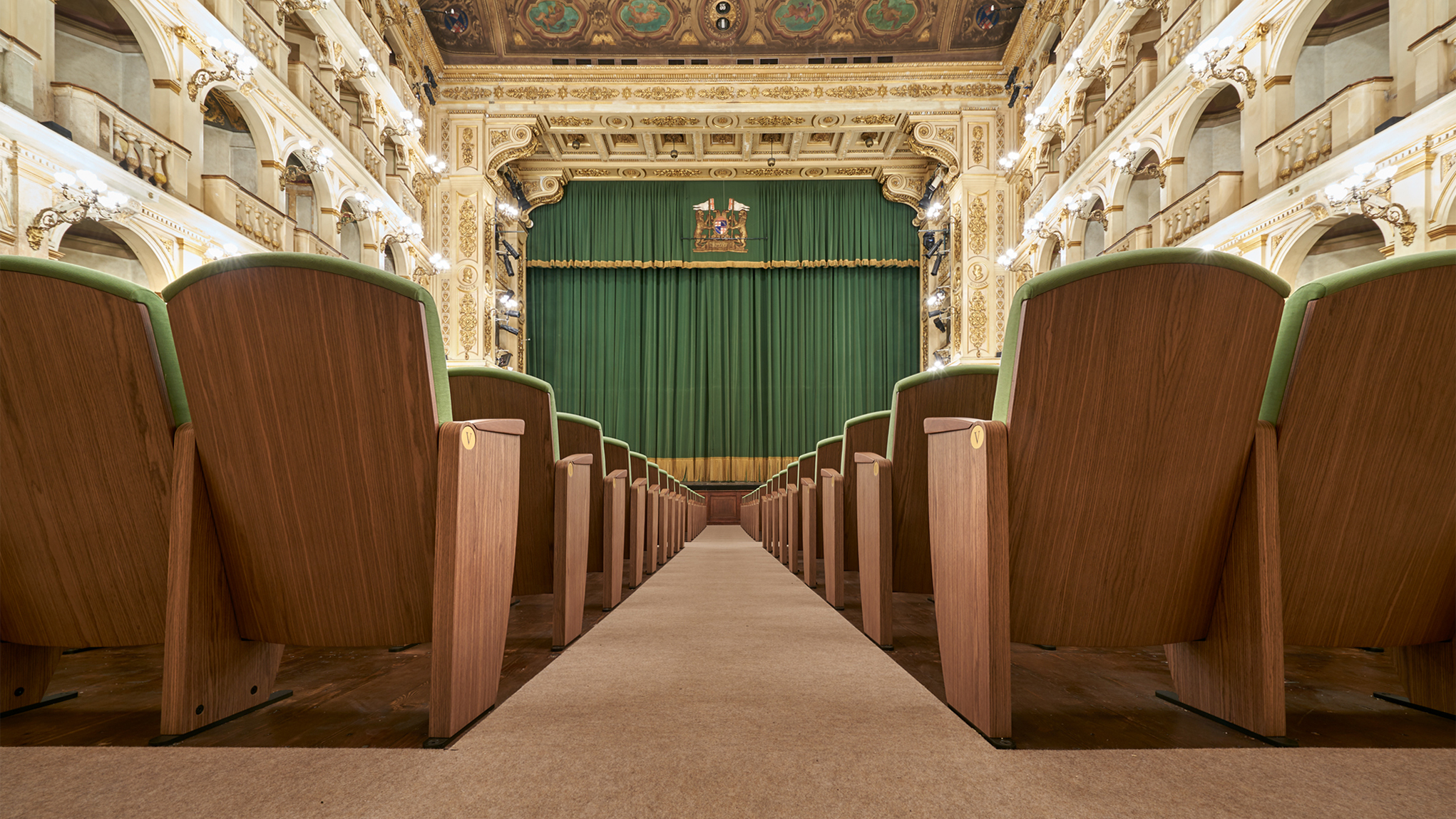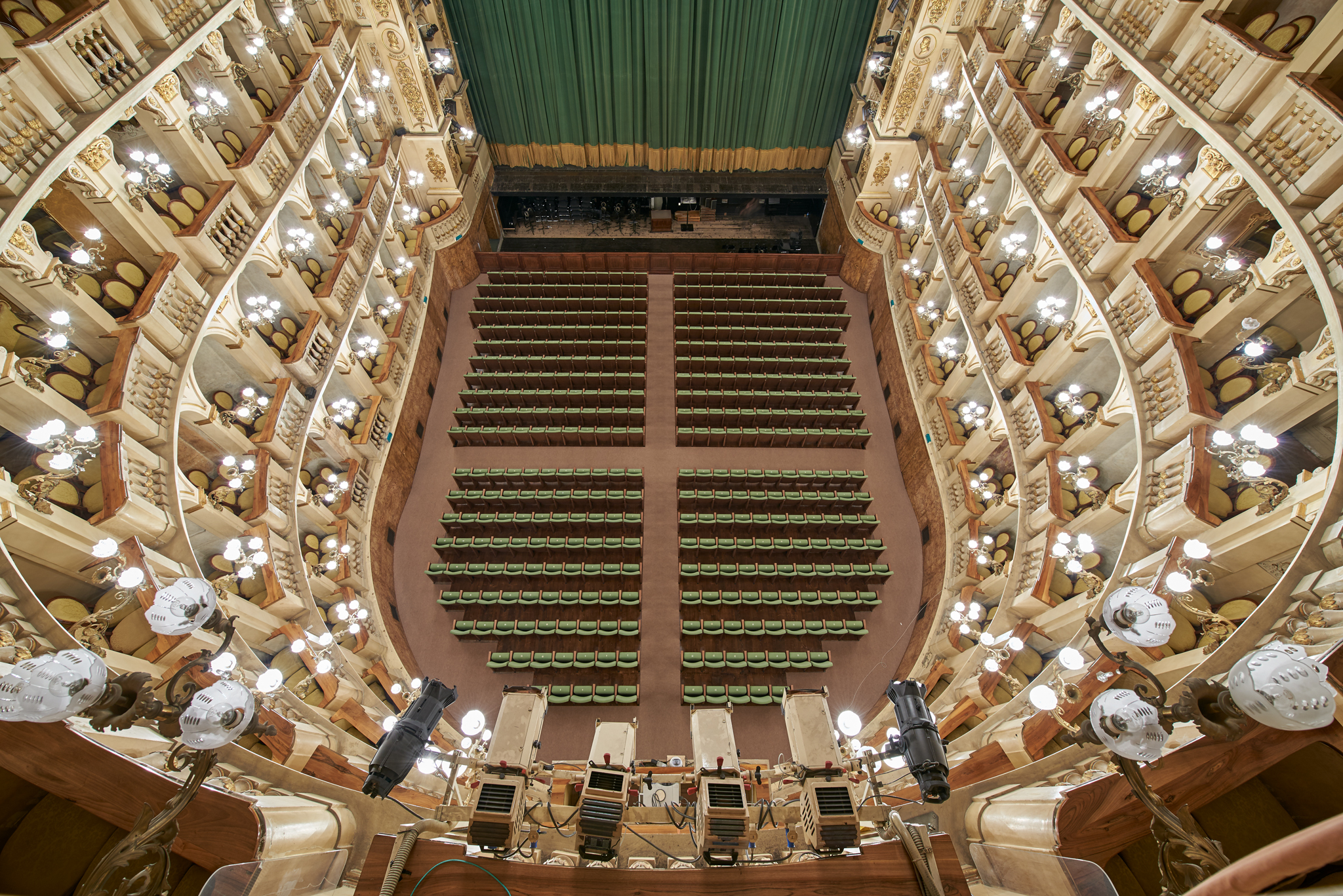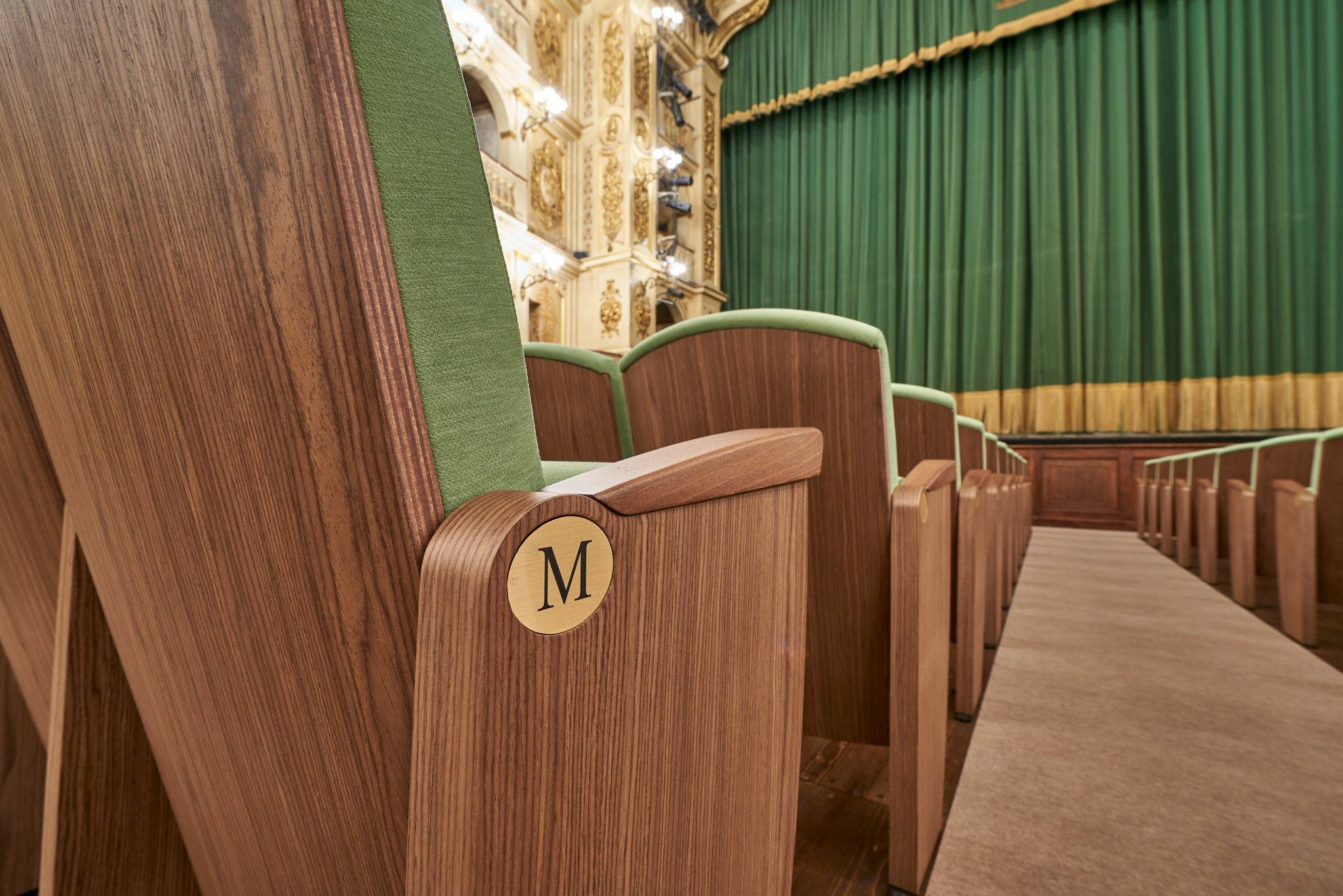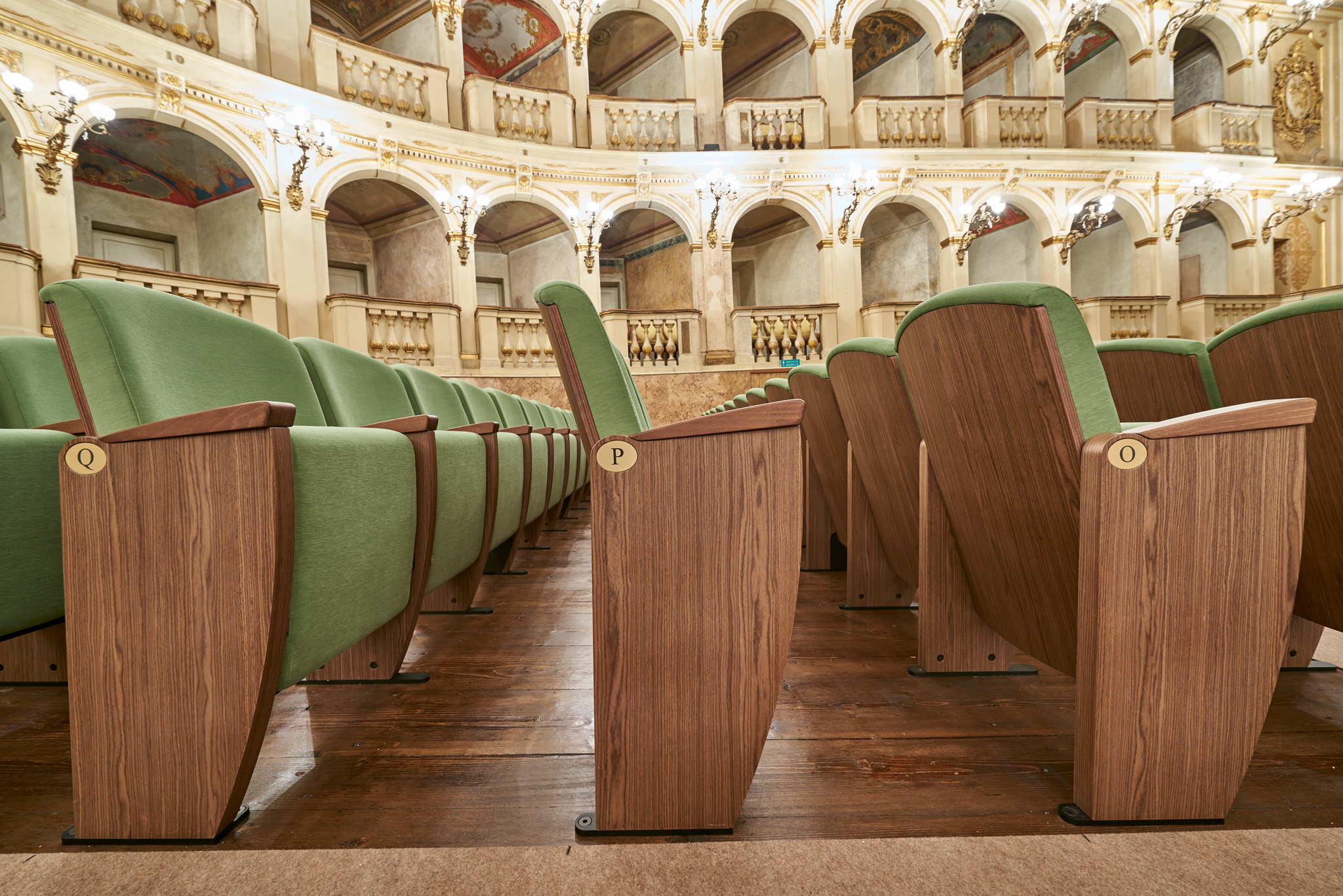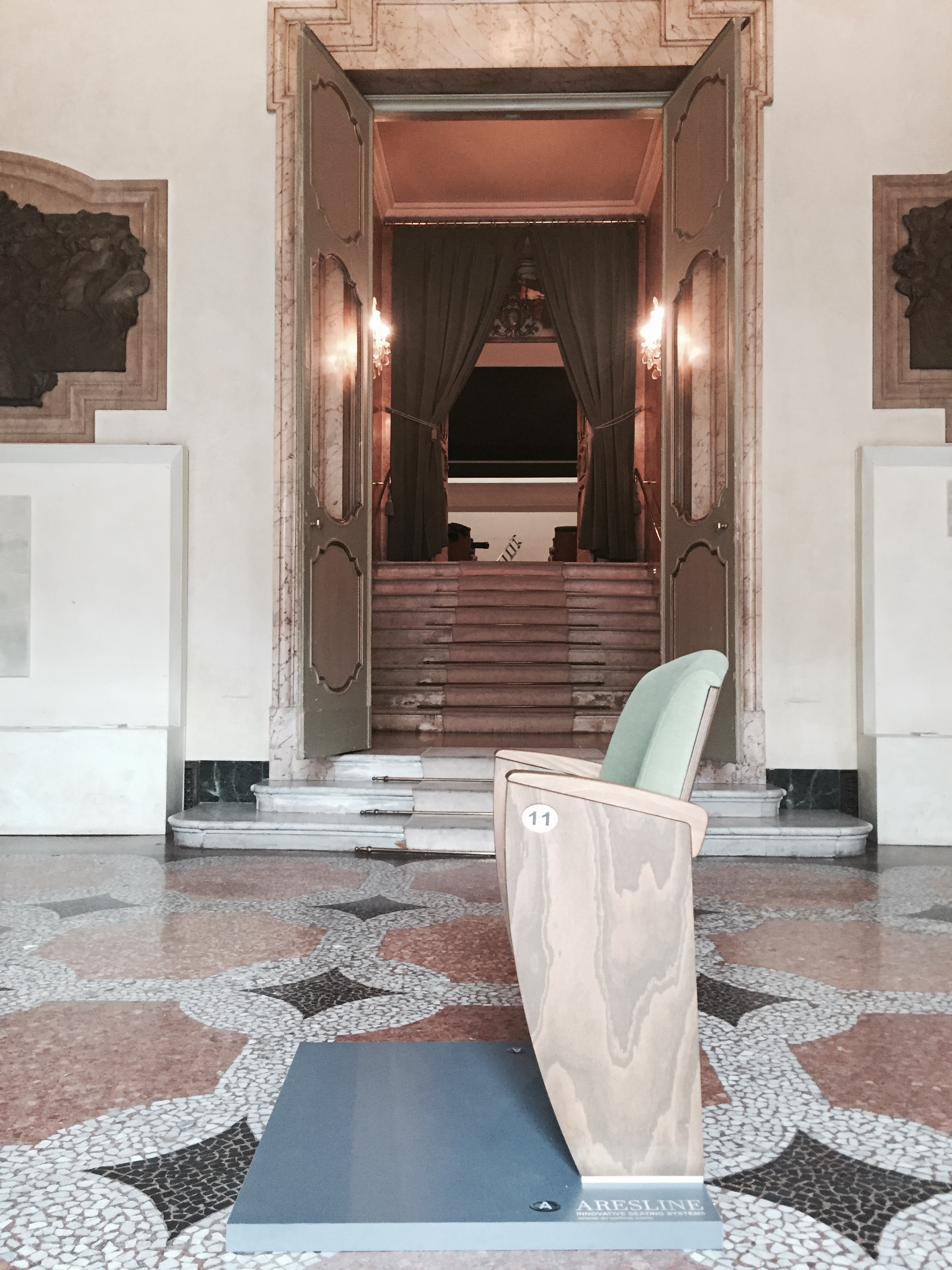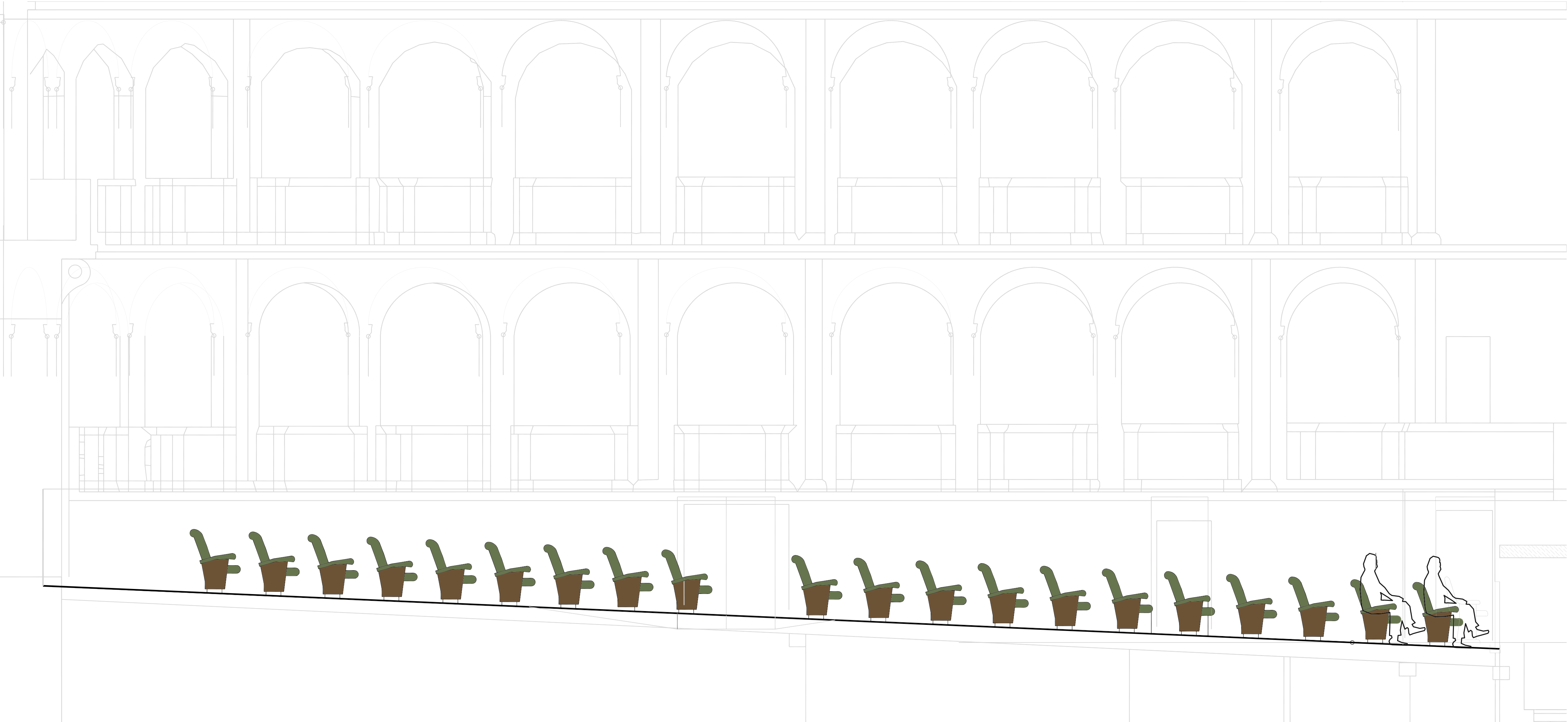 Rossini
section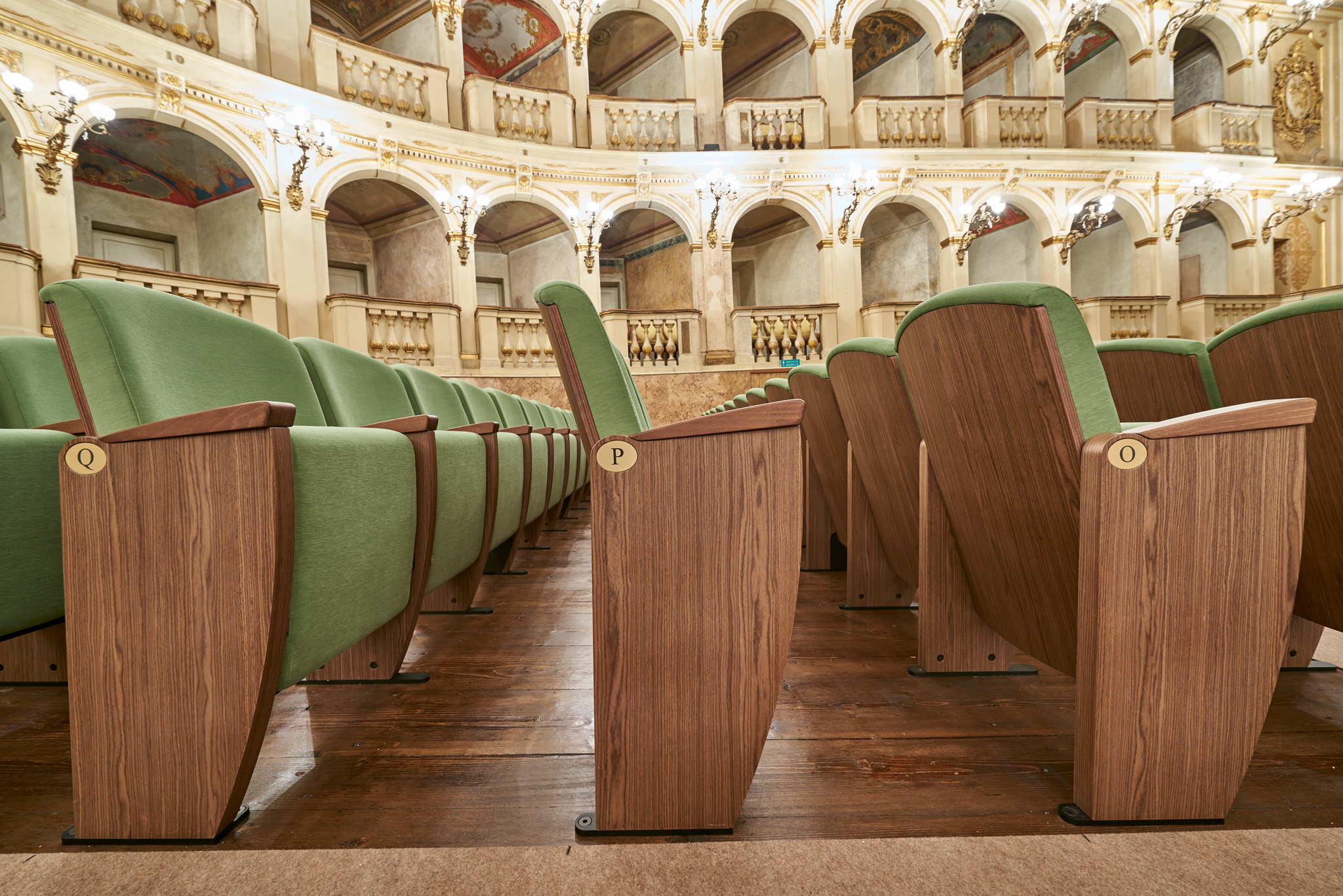 Rossini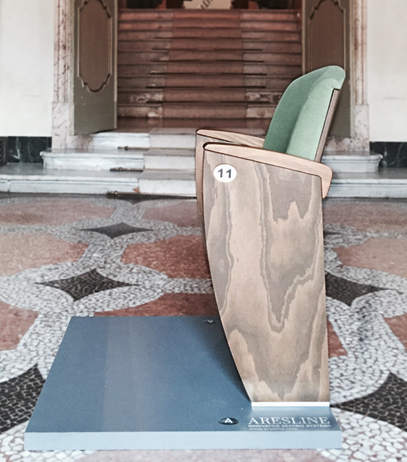 Rossini
mock up
Progettazione on demand per un teatro storico
Il restyling della platea di un teatro storico è sempre un progetto complesso per la necessità di rispettare il numero di posti a sedere già presenti, pur adeguandosi alle normative vigenti. Inoltre sono spesso luoghi di grande pregio artistico dove la Sovrintendenza entra nelle scelte progettuali.
Il nostro Ufficio Tecnico, insieme al designer Giovanni Baccolini, ha progettato ed ingegnerizzato un prodotto tecnologico dalle alte caratteristiche ergonomiche, che ha soddisfatto la normativa vigente, senza togliere posti alla platea e, adattandosi ai fori già presenti per l'installazione delle vecchie poltrone, ha consentito di non toccare l'originale pavimentazione in legno.
Rispetto delle normative vigenti
Il rispetto delle normative nei luoghi pubblici è fondamentale per la corretta sicurezza. Trovando soluzioni tecniche per creare spazio dove questo è prezioso: spazi interfila più ampi grazi a poltrone compatte da chiuse, ma molto confortevoli da aperte. 
Ergonomia
A teatro il benessere dello spettatore è fondamentale. Progettiamo sedute confortevoli, che migliorino la visibilità e lo spazio di "vivibilità".
capacity
442 seats
dimensions
535 m2 fitted out to house 442 spectators seated in the stalls
prototypes
2 prototypes presented to the customer
installed products
Rossini (solution on demand)