The Hong Kong Jockey Club Auditorium
Hong Kong Palace Museum, Hong Kong
The Hong Kong Palace Museum is a public institution located in the West Kowloon cultural district of Hong Kong. The museum displays Chinese artefacts from the National Museum of the Forbidden City in Beijing, and intends to become a world centre for the study and exposition of Chinese art and culture.
Architect Rocco Yim's design for the building is a contemporary interpretation of traditional Chinese architecture blended with Hong Kong's urban environment. The building covers an area of 13,000 square meters, for a total of about 30,000 square meters including open plaza spaces, two exhibition halls, activity rooms, an auditorium, a bookshop and a restaurant.
The 400-seat auditorium is named after the Hong Kong Jockey Club, whose Foundation helped fund the complex, and hosts public lectures and a film series. The Aresline seats installed are a custom design, with highly sought-after side and back finishes, and with the seats at the beginning of the row equipped with a special device in the side that allows people with disabilities to take their seats easily.
Focus
Customized product
Side and back with special technical/aesthetic features
Seats at the beginning of the row designed to facilitate seating for people with disabilities
Project
The Hong Kong Jockey Club Auditorium
Client
West Kowloon Cultural District Authority
Location
Hong Kong
End use
Auditorium
Architect
Rocco Yim (Rocco Design Architects Associates)
Surface prepared
570 sqm
Supplied seats
412
Supplied products
Palace Museum (Custom Seating)
Year of completion
2022
If interested, please contact us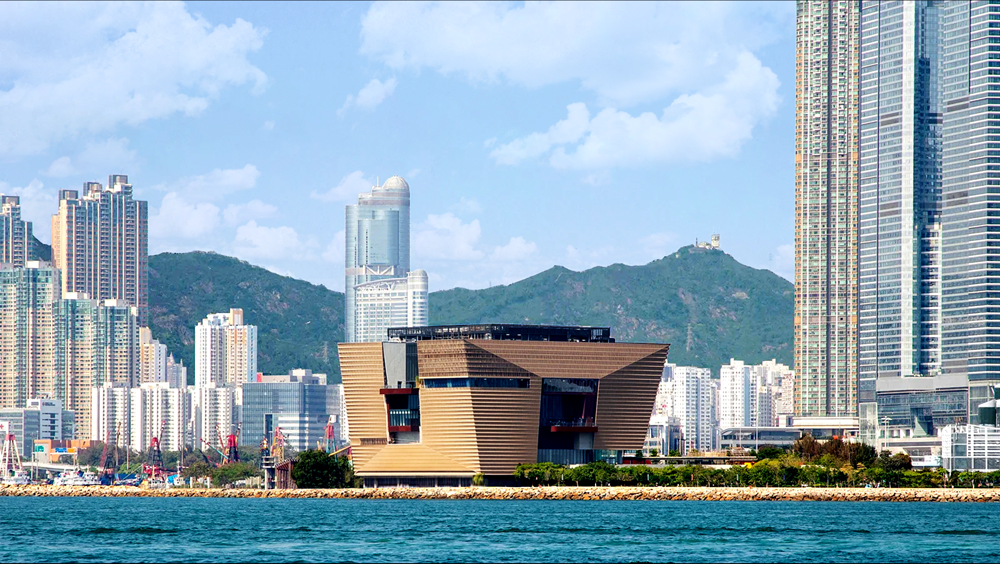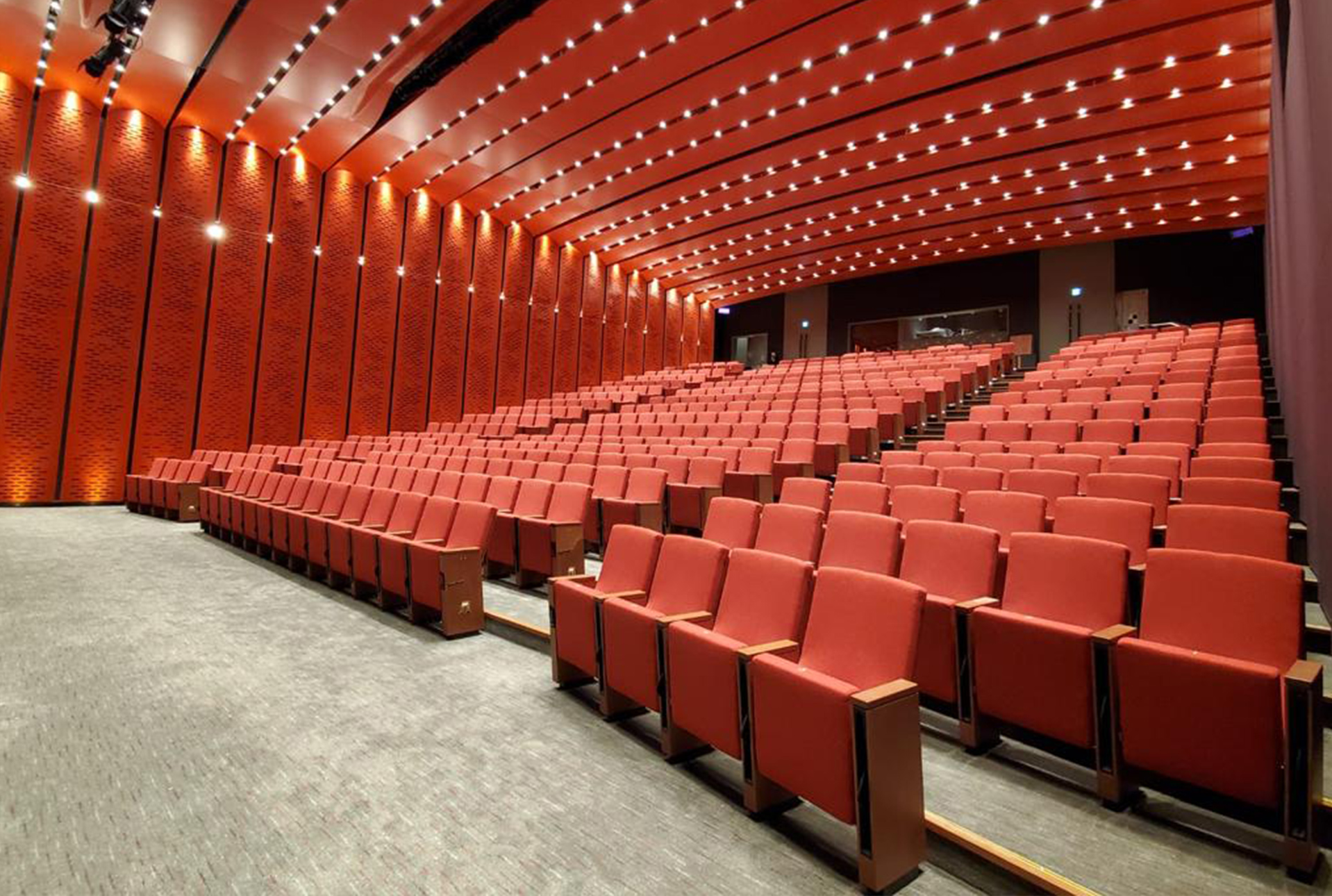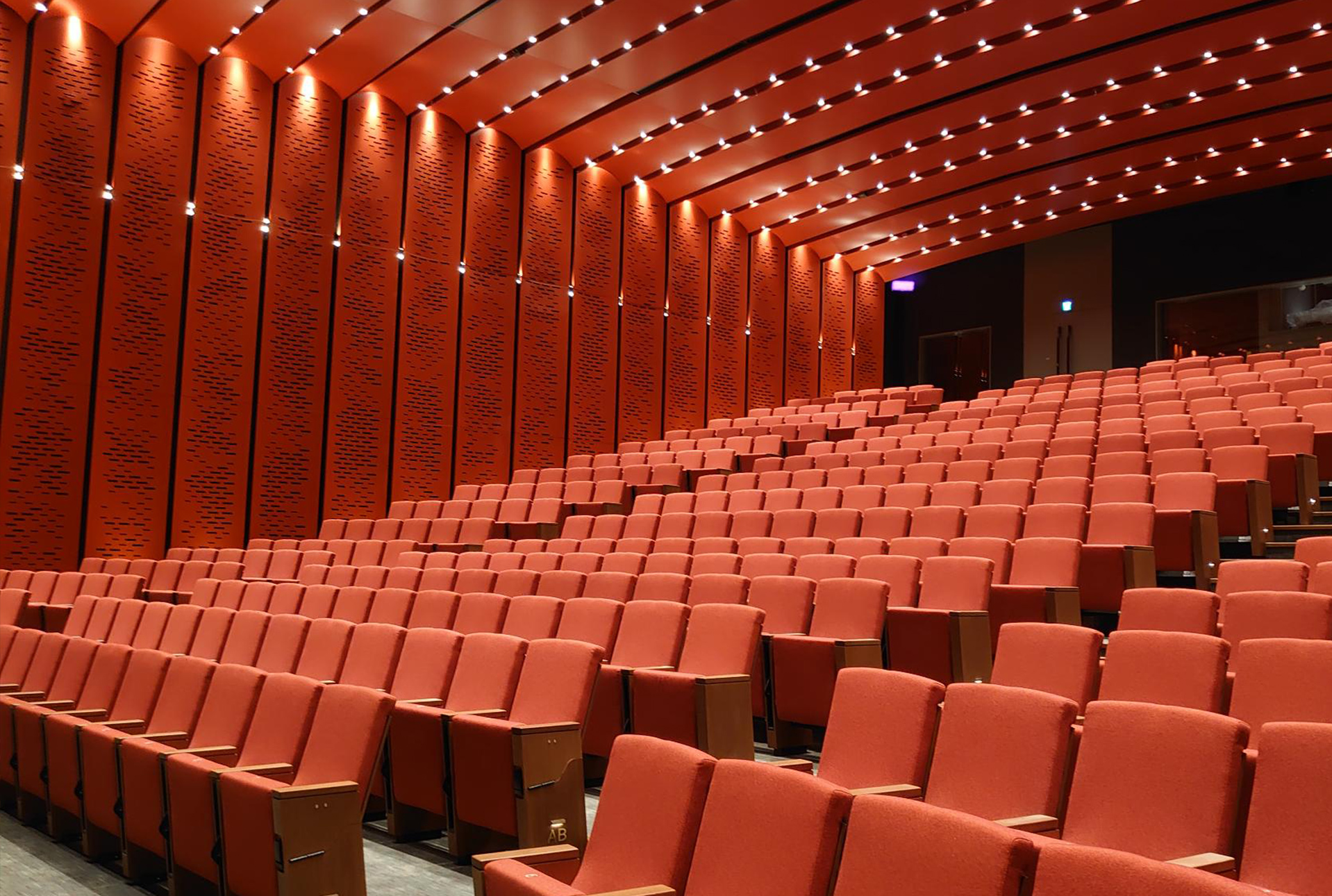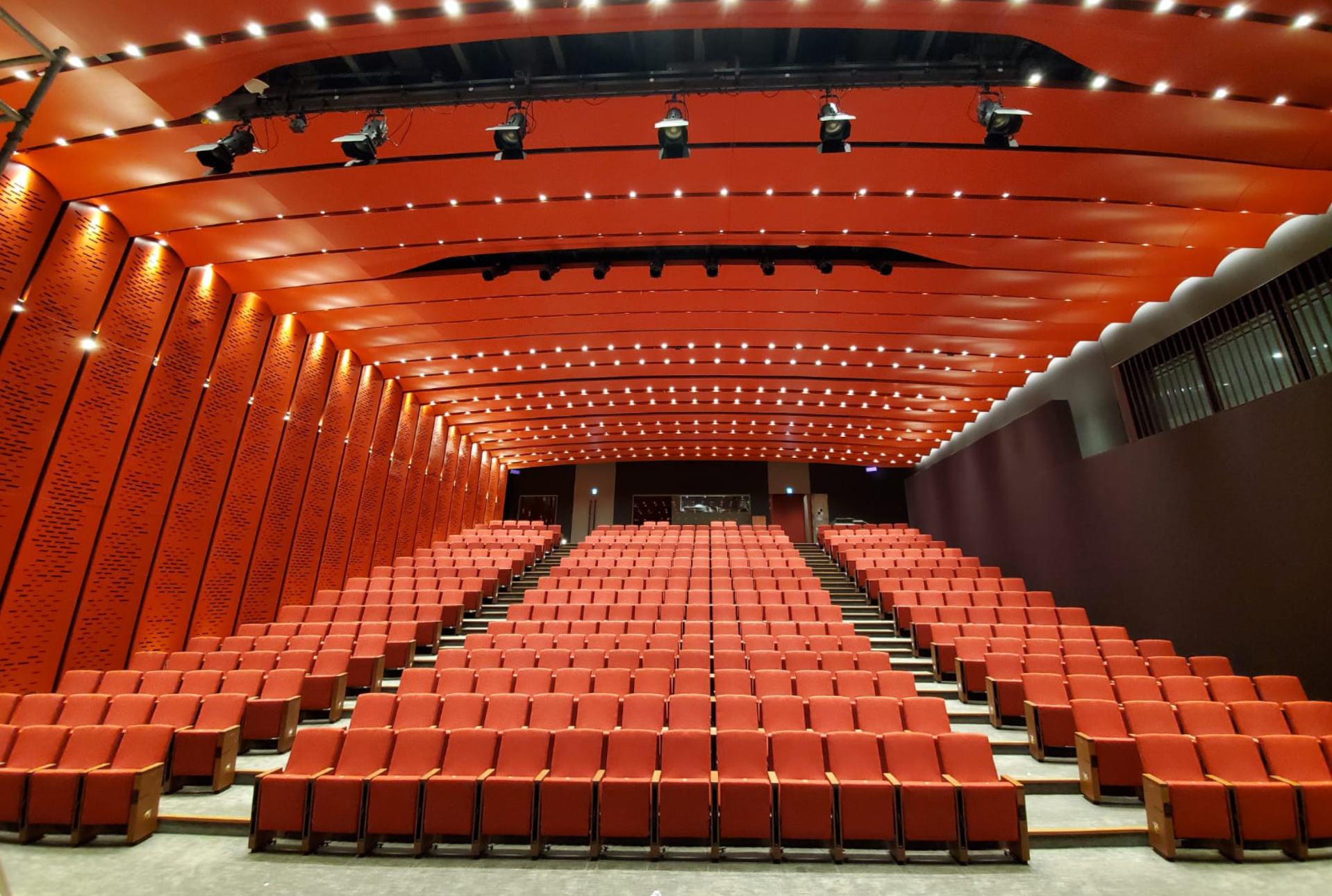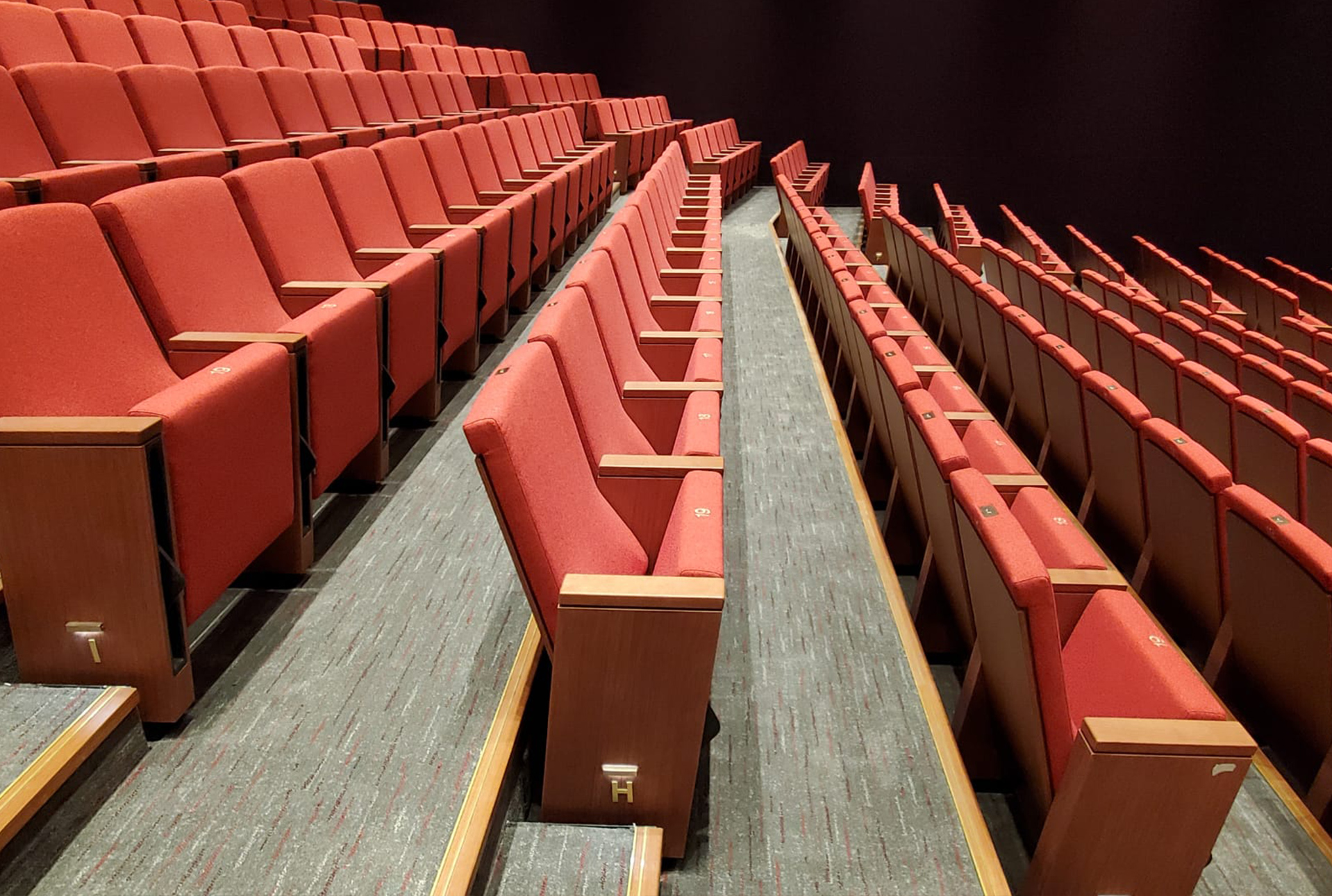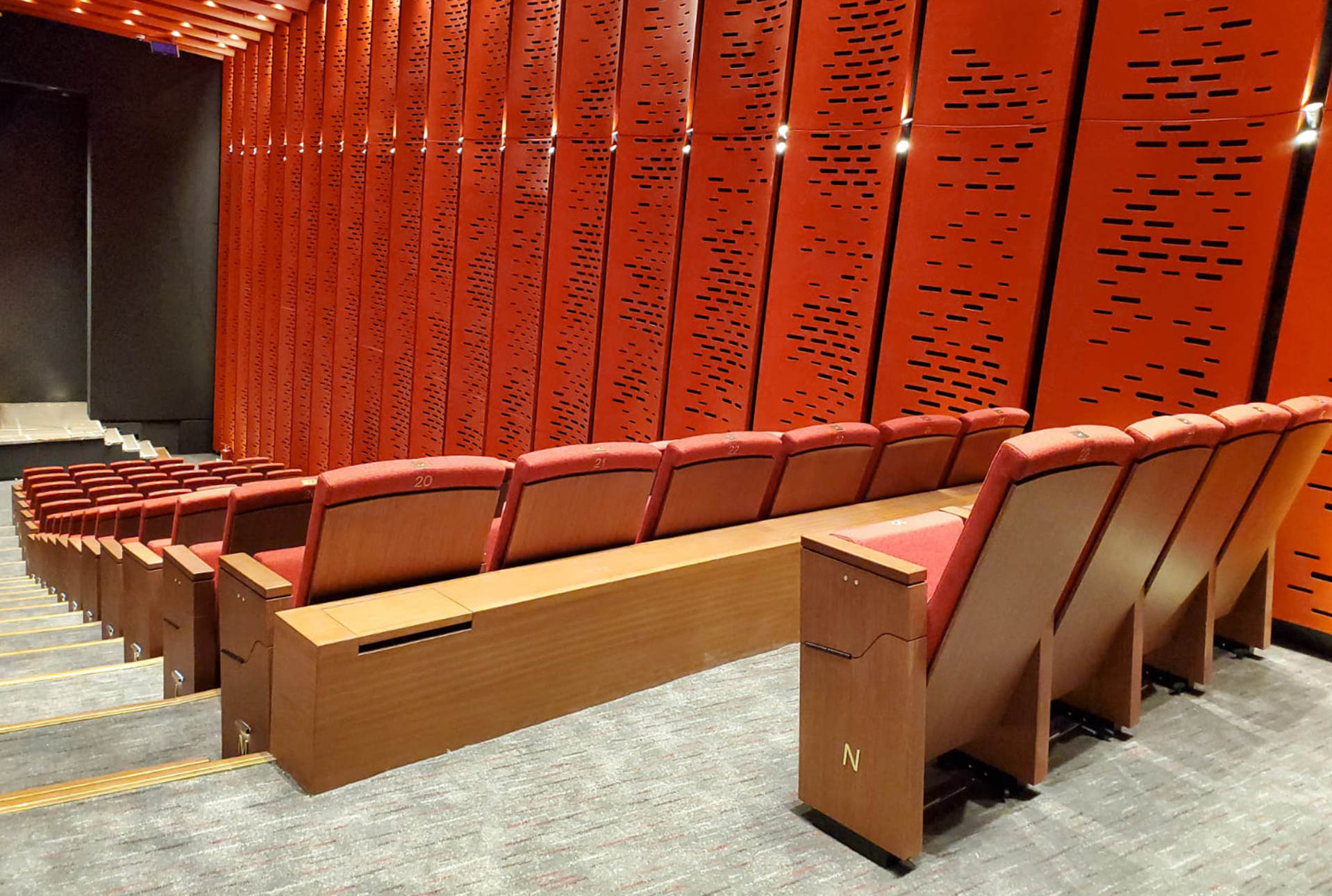 To enable wheelchair users to use the seats in the hall, a special type of sidewall was developed: the chairs at the beginning of the row are equipped with a sidewall that can be unlocked and folded back on itself, creating an alignment between the seat of the chair and the wheelchair.
In this way, the user can smoothly move from one seat to another, then restore the Aresline seat's side to its original position.
capacity
412 seats
dimensions
570 sqm
installed products
Palace Museum (Custom Seating)