Teatro Olimpico di Vicenza
The Olimpico Theatre is the last work of architect Andrea Palladio (1508 - 1580) and is considered to be one of his greatest masterpieces. The theatre was commissioned from Palladio by the Accademia Olimpica of Vicenza, founded in 1555 with cultural and scientific objectives, such as the promotion of theatre.
It is the first and the oldest indoor repertory theatre of the modern age. Construction started in 1580 and the theatre was inaugurated on 3 March 1585, after the creation of the celebrated fixed scenery by Vincenzo Scamozzi. These wooden structures are the only ones left from the Renaissance era and are still in an excellent state of conservation.
Aresline had the honour of custom designing and manufacturing the extremely comfortable cushions to improve use of the stepped platform by the audience. The cushions are made of ergonomic gel and covered in a precious red velvet with the embroidered logos of the theatre and our company, which sponsored their manufacture.
The cushions form a single seat and backrest and are easily stored, allowing rapid removal when the show is over.
Focus
solution on demand

the world's first indoor theatre

Architect Andrea Palladio (1508-1580)

removable ergonomic cushions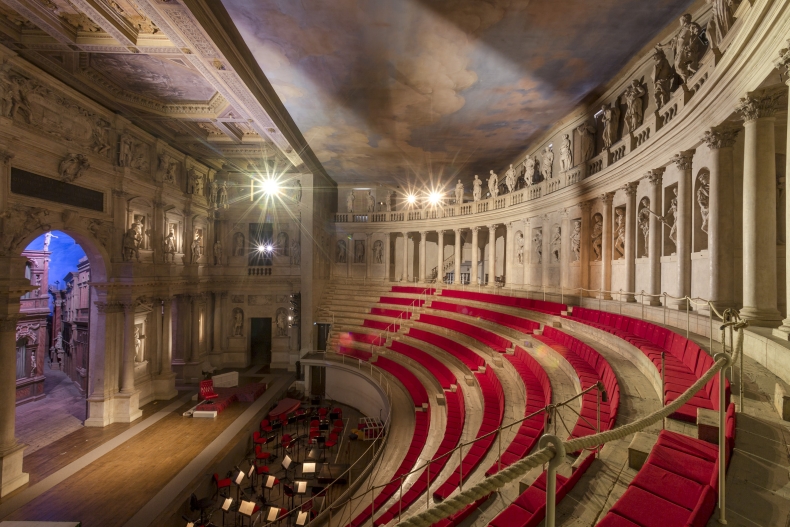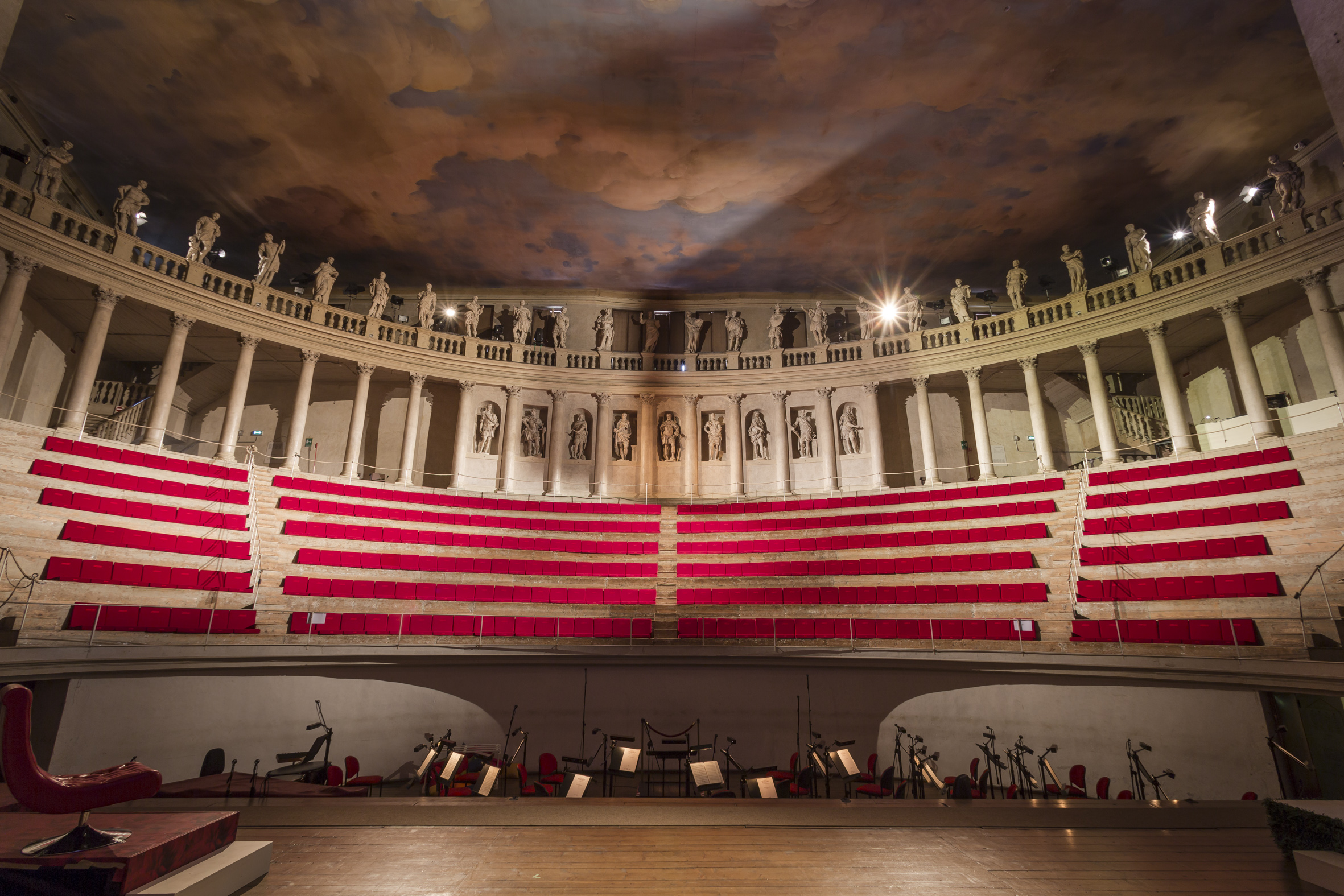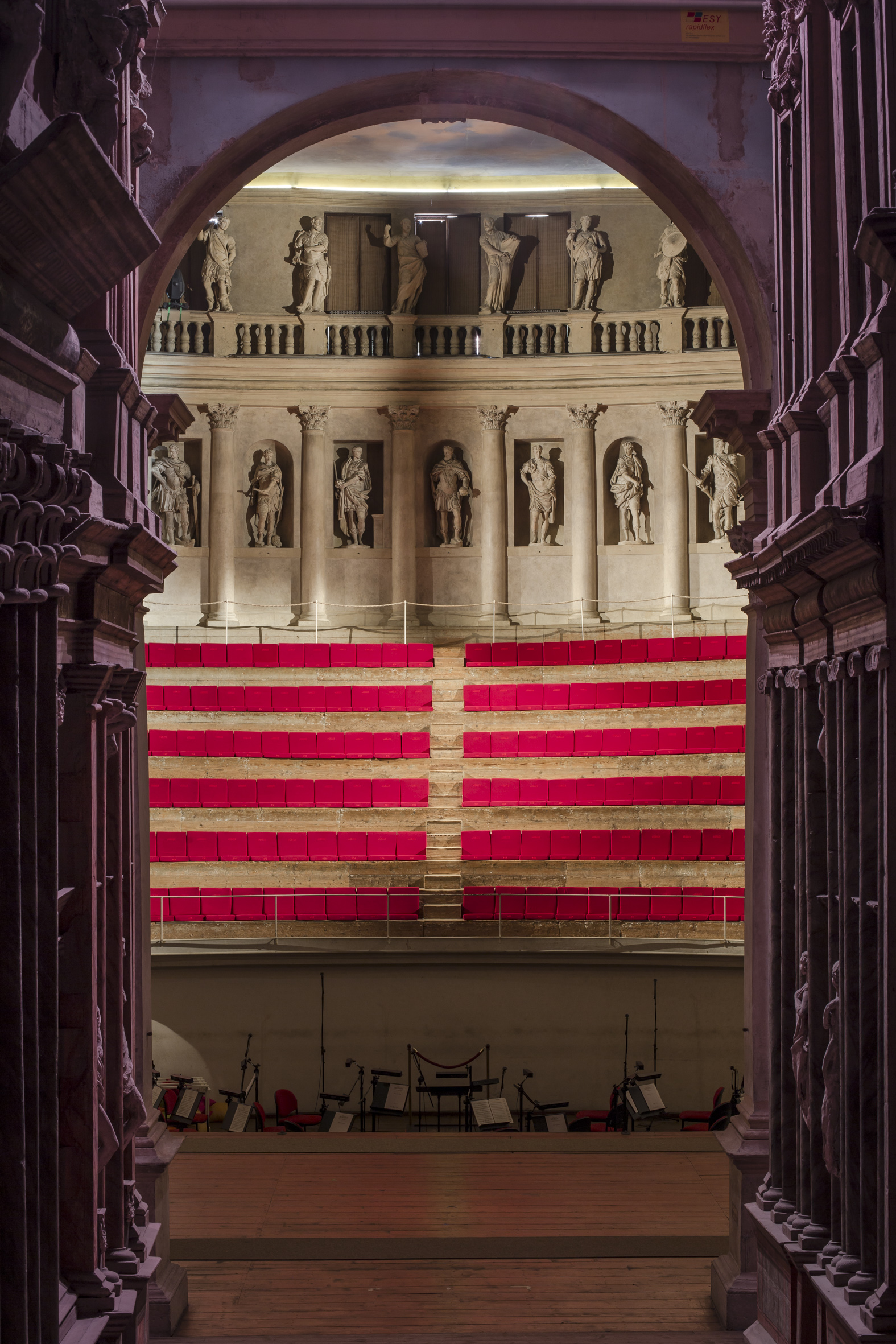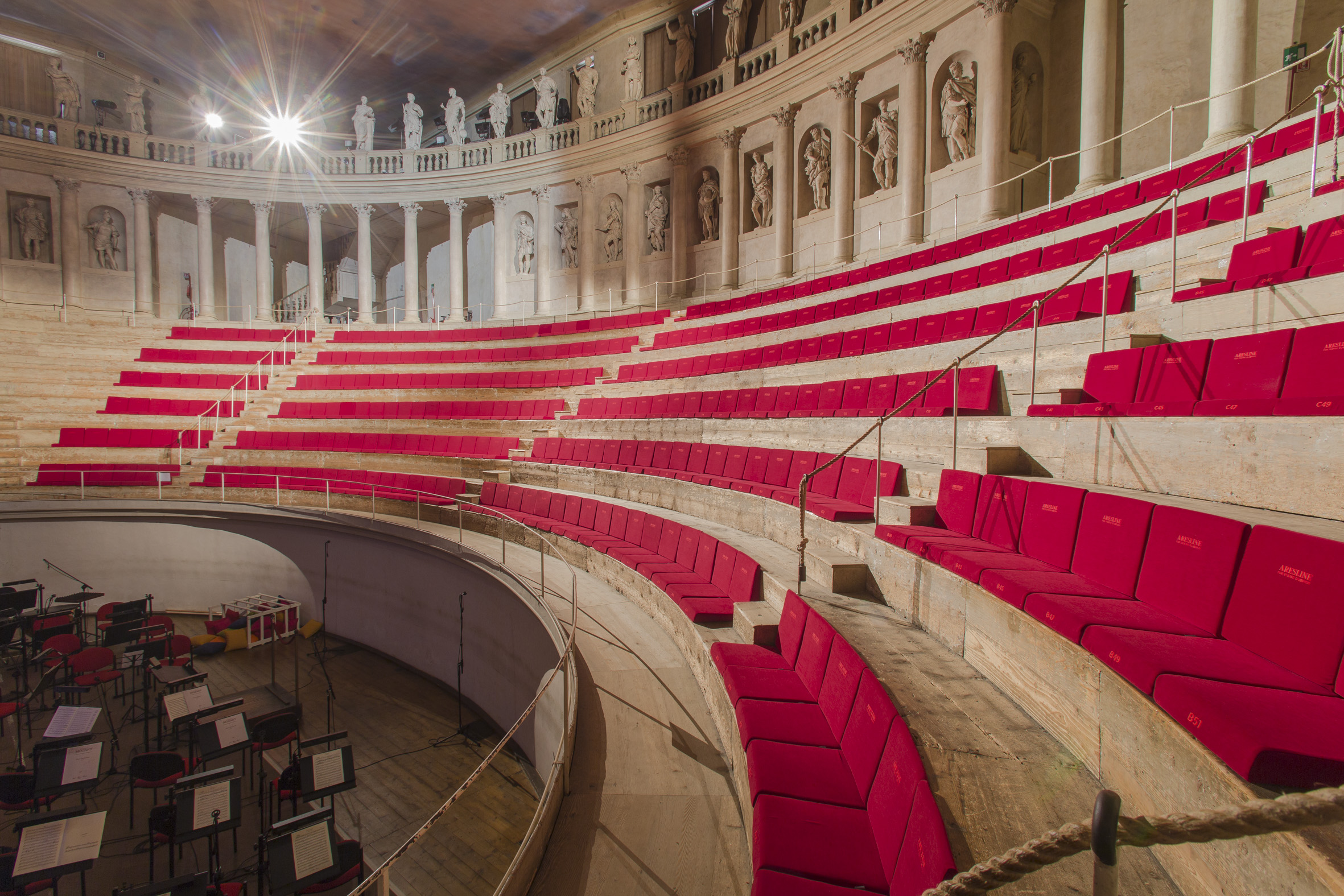 custom-designed ergonomic cushions
in red velvet with embroidered logo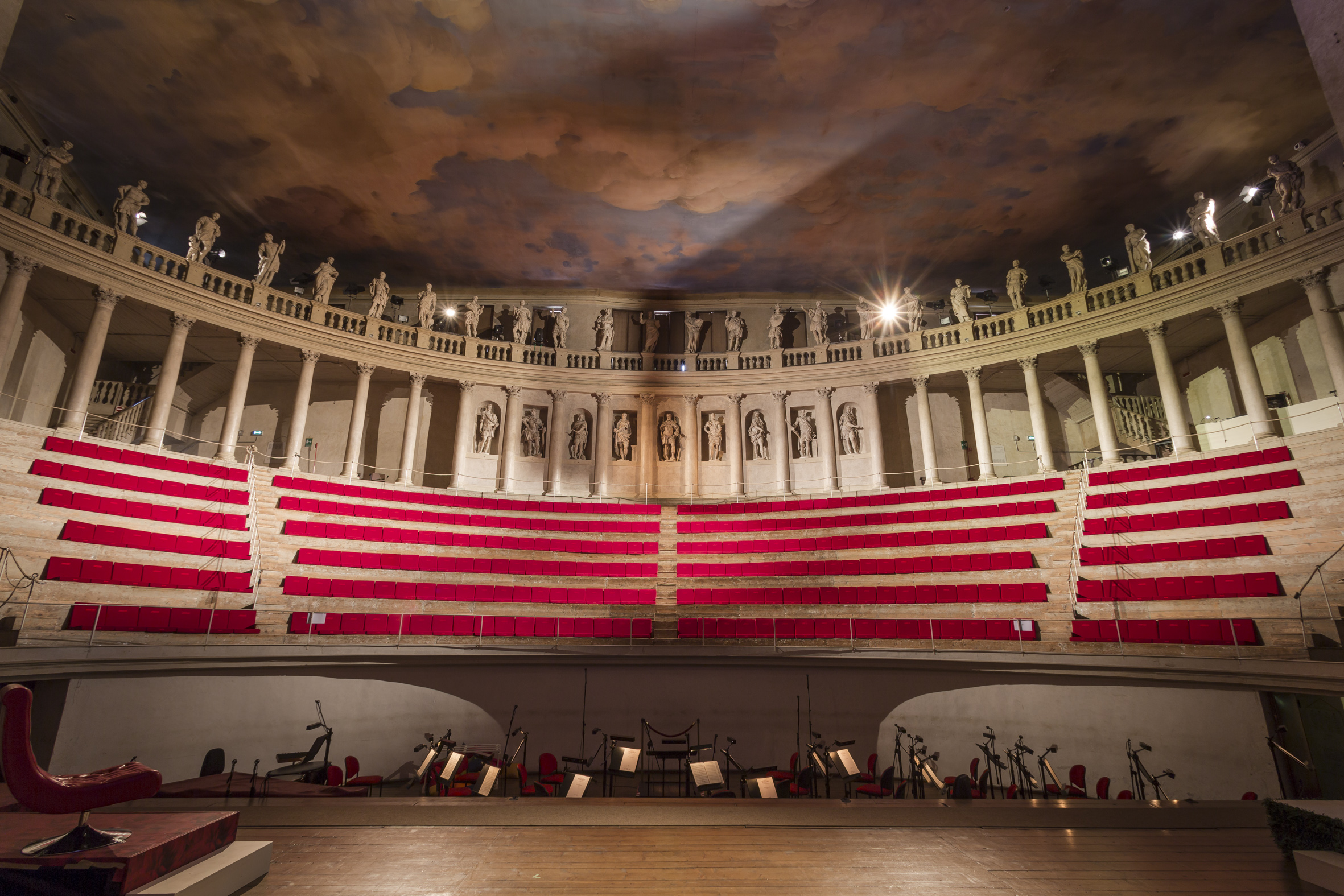 354 red velvet cushions
donated by Ares Line to the Teatro Olimpico
Solution on demand
We manufactured 354 soft red velvet cushions and donated them to the Teatro Olimpico in Vicenza. The cushions form a single seat and backrest and improve audience comfort. They are also quickly folded for storage. The cushions cover the wooden benches of the theatre.
Technology and respect for the existing structure
We asked ourselves how we could improve use by the audience, without altering the beauty and the uniqueness of the world's oldest indoor repertory theatre.
The result is a simple but functional idea, manufactured with top-quality products and a simple design. The seat and backrest form a single piece, carefully shaped to allow the audience to sit comfortably and enjoy the unique show this theatre offers.
capacity
354 cushions
installed products
Olimpico (custom seating)